Walking from Darkness into Light

It was 4:40 on Saturday, 7 May 2022. Yes - you read that correctly - it was 4:40 in the morning. Cathleen rang to say she was in front of my house. I stealthily left the house in order not to disturb my sleeping family.
It was dark outside - the road was silent - no cars or sounds anywhere. Cathleen greeted me merrily. She was pretty in pink and full of energy - despite getting only 2 hours sleep. The grogginess left my eyes immediately. Our mission had begun.
We drove to Baarn, approximately 30 minutes from Amsterdam, to participate in the first "Darkness into Light" walk. This walk is organized in order to bring awareness and to "stand in solidarity with people impacted by suicide and self-harm".
This was the pioneer walk - the first one in Baarn and in The Netherlands. There were also walks occurring on this same day, in Australia, Canada, Ireland, Northern Ireland, Luxembourg, New Zealand, Spain, Switzerland, United Kingdom and United States.
We parked in front of the 14th century, St. Paulus church in the center of Baarn.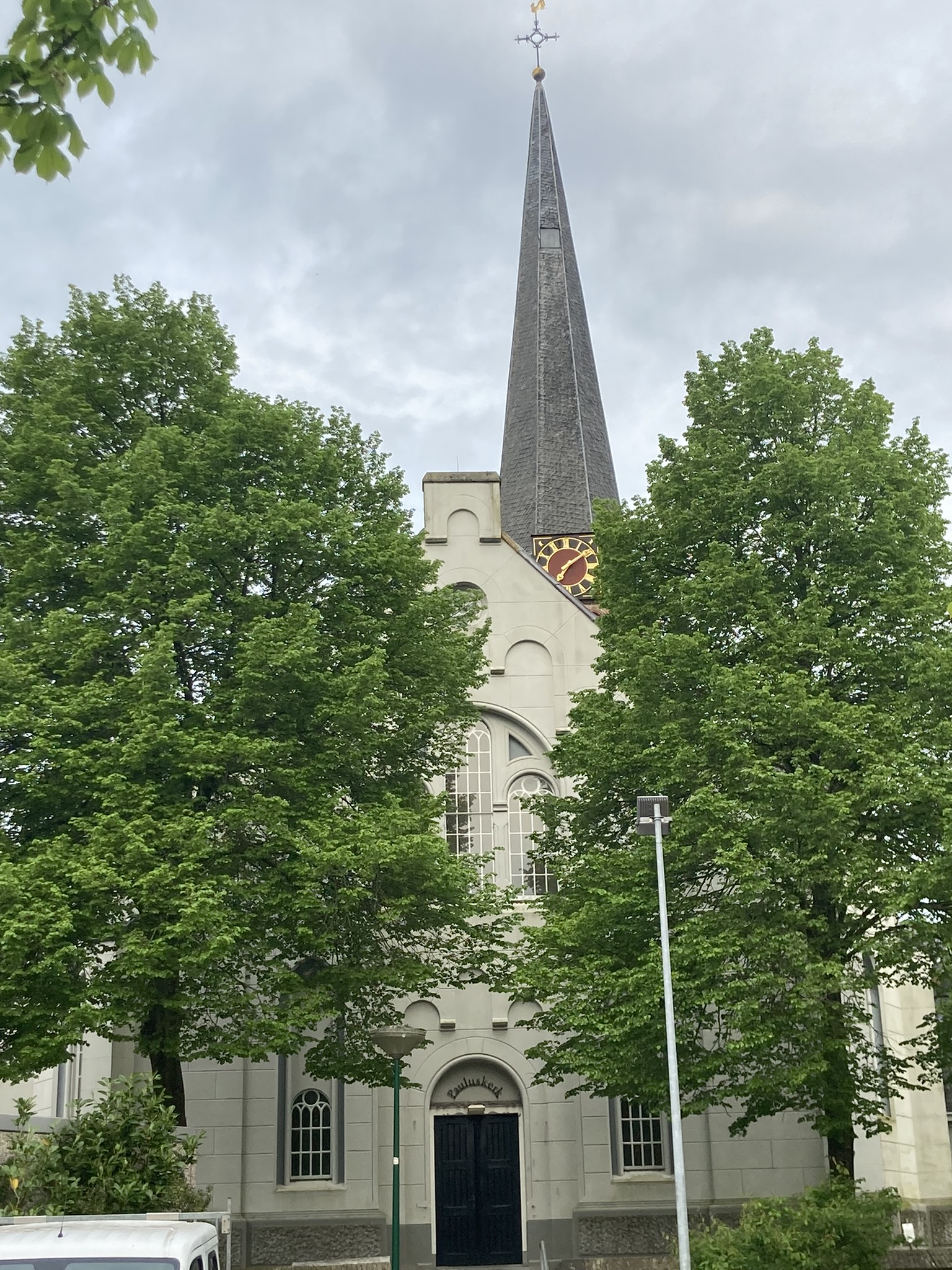 We departed at 5:13am from the church center, De Herberg van Paulus, which is around the corner from the church. A total of 30 people had gathered there.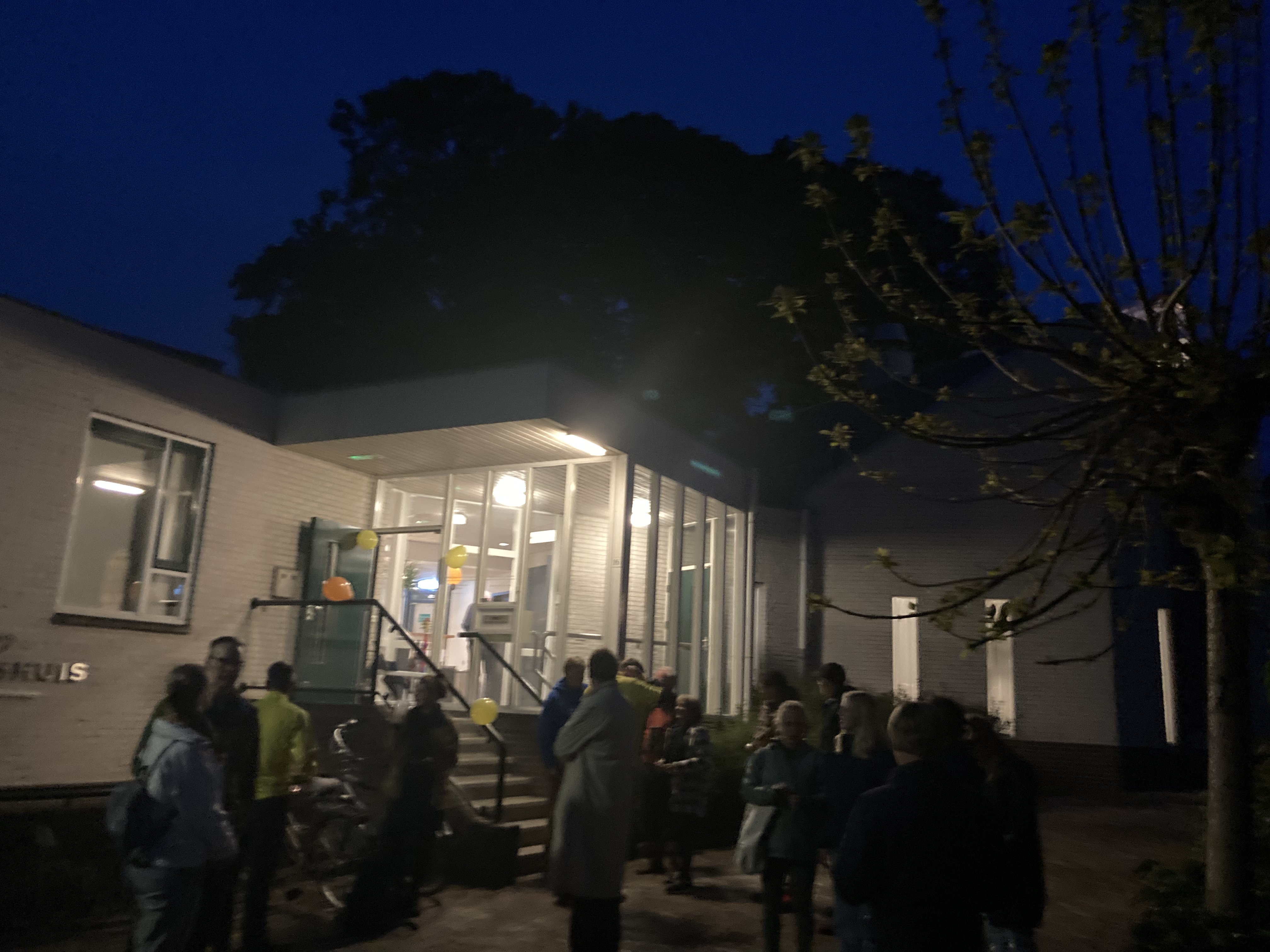 Here we go…..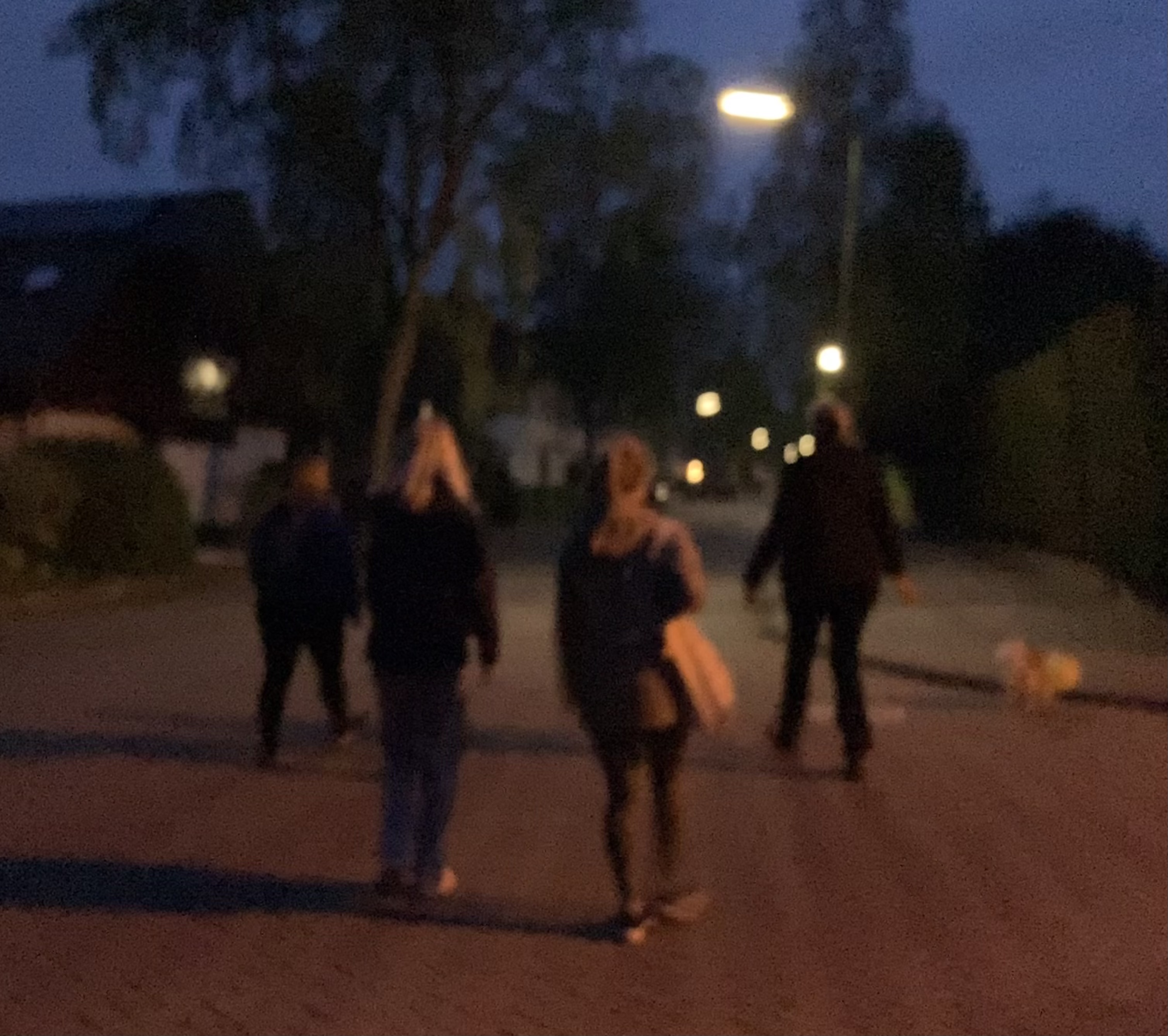 We were literally going to walk from Darkness into the Light.
We traversed the town center taking care not to speak too loudly. We also had a few furry friends joining us. They were well behaved.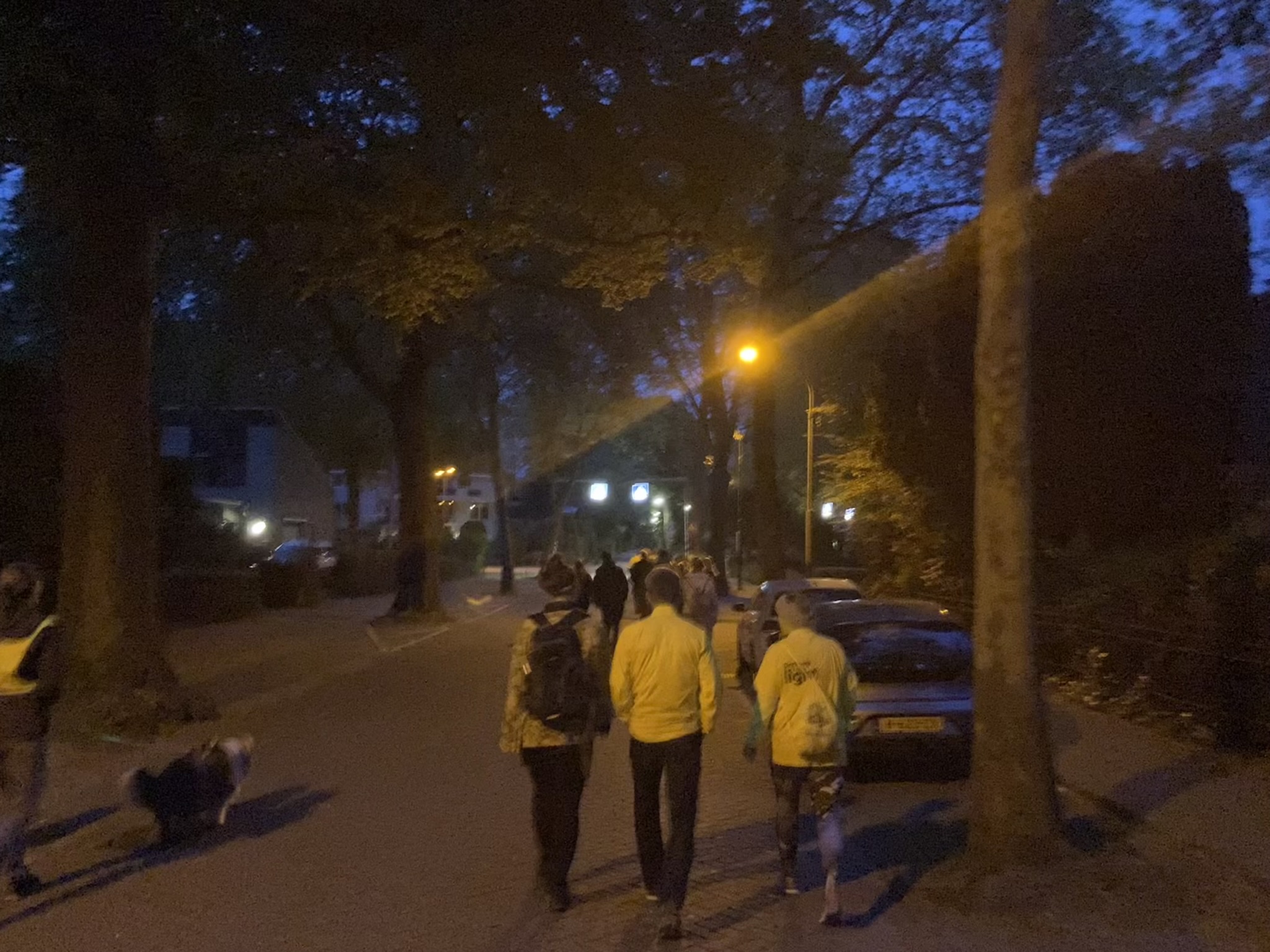 In the darkness, we crossed over the railroads tracks and immediately thereafter we passed the old station house; it used to have a royal waiting room as the Royal Palace is nearby. The station house is now a restaurant, called "De Generaal" which boasts well preserved jugendstil features. Maybe we can enjoy it on a daytime visit.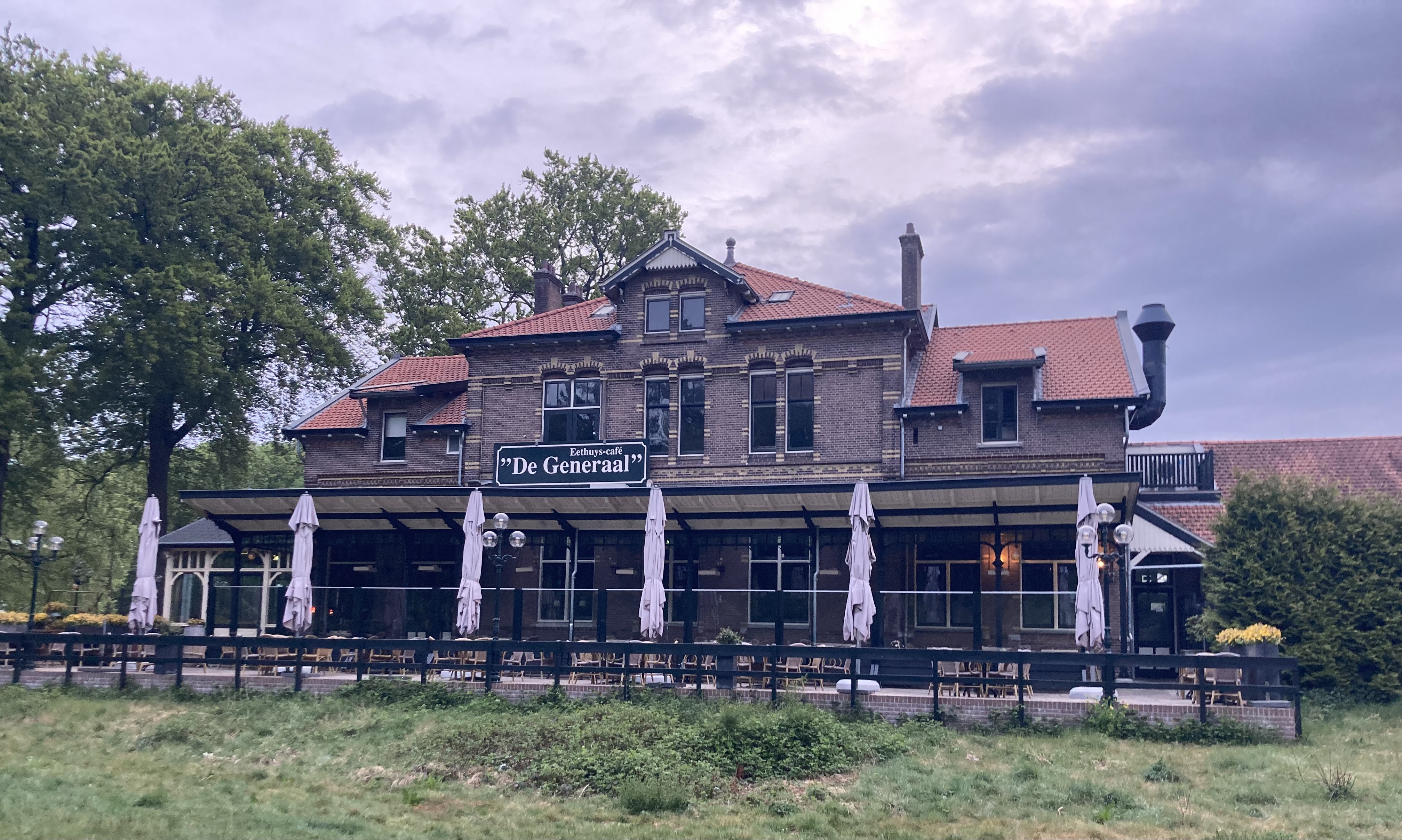 This "lighter" photo was taken as the day broke on the walk back
We entered the Baarnse Bos or Baarn Forest which was right beside the restaurant. The 200 hectare forest was previously owned by the Royal family.
We wandered down tree lined avenues of the French landscaped gardens designed in the 1730s. As a result, the forest felt more like a park.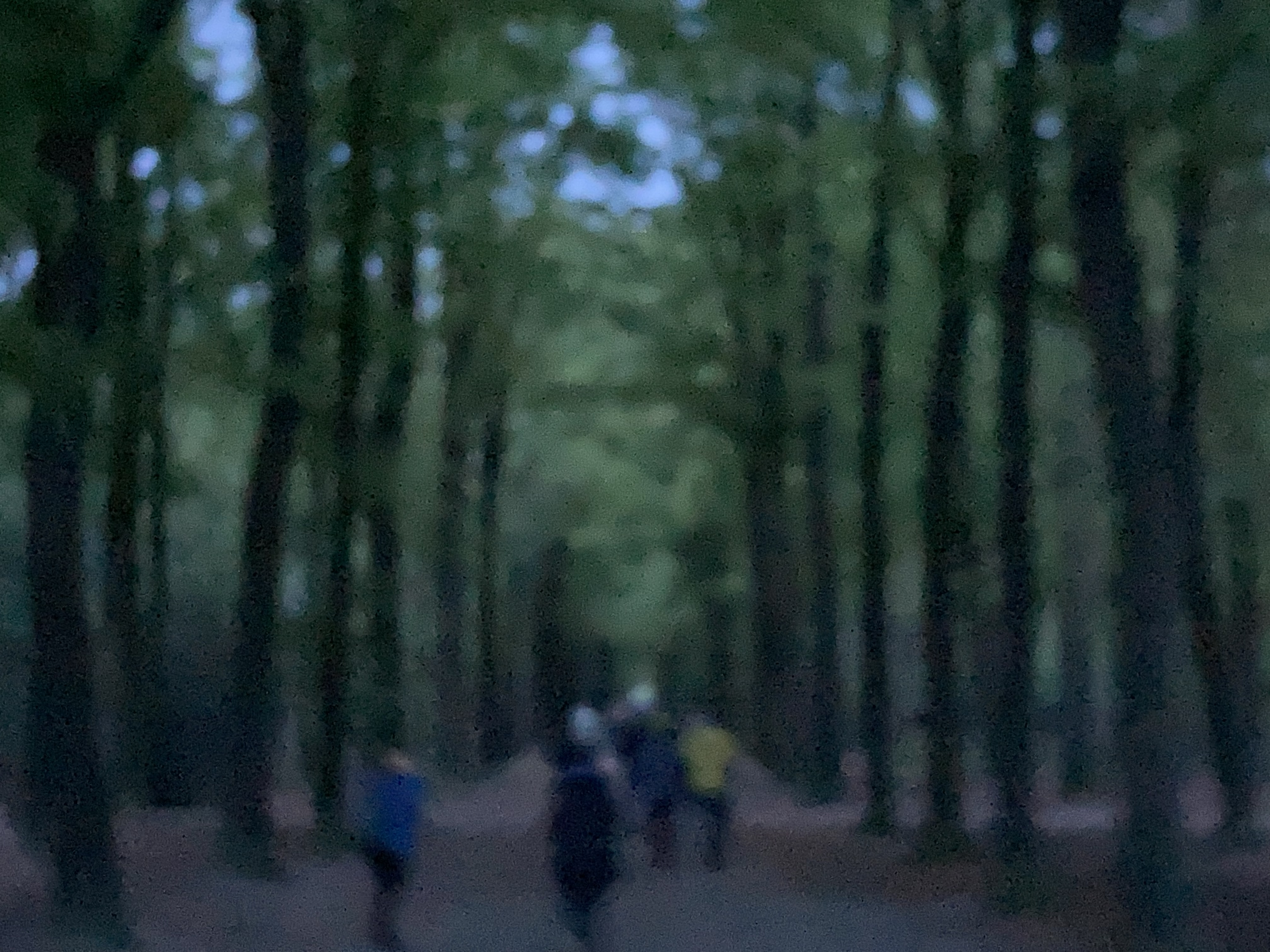 My phone gave an artistic touch to the moment- like a 17th century master painter.
We passed ponds and meandered through a tree-lined winding path called the Cradle.
The beech and oak trees were pruned to form a canopy over the walkway.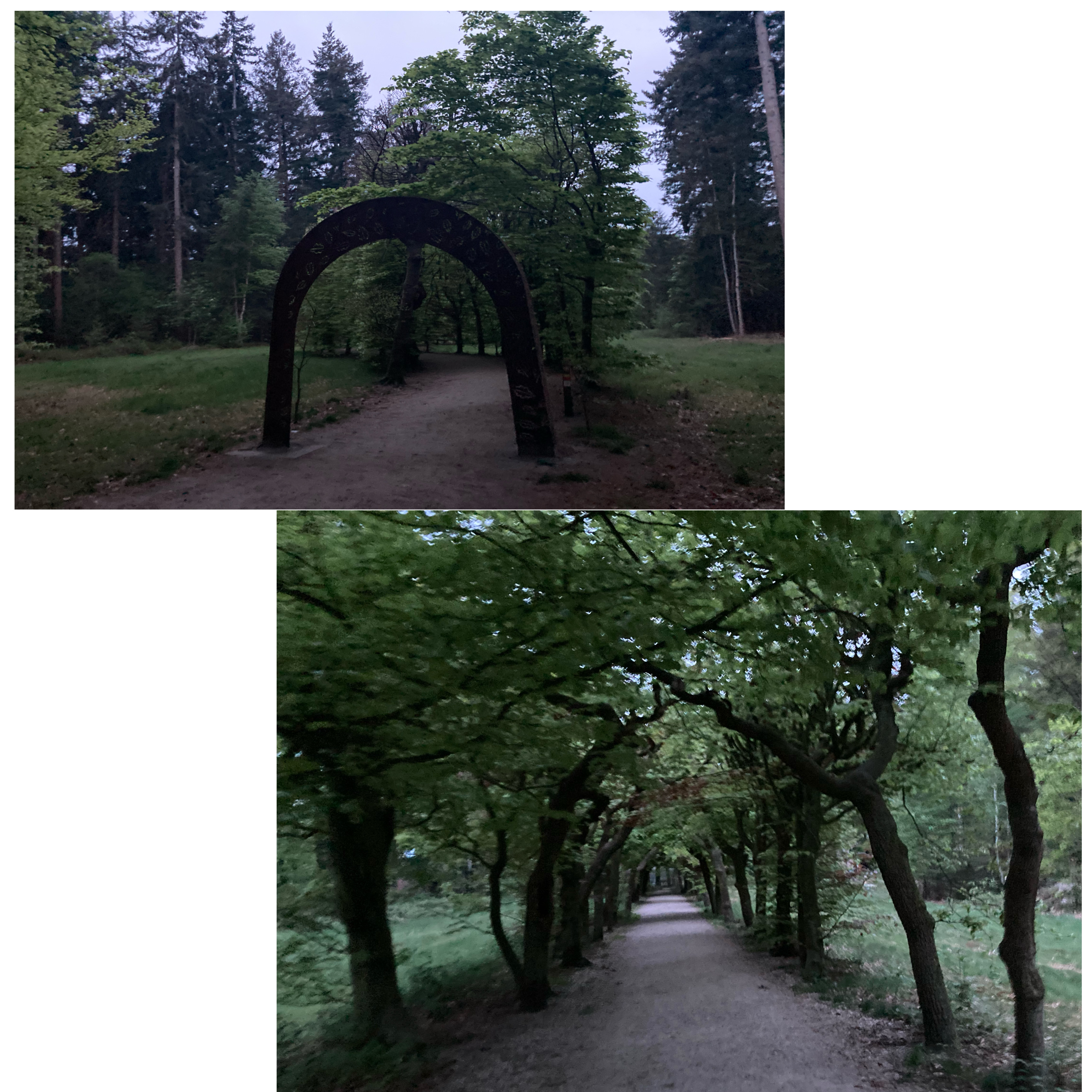 Emerging from this path, we realised that we were surrounded by trees but not by anyone from our group. No panic. A call to Jeff, the organizer led us in the right direction, passing this knobbly tree.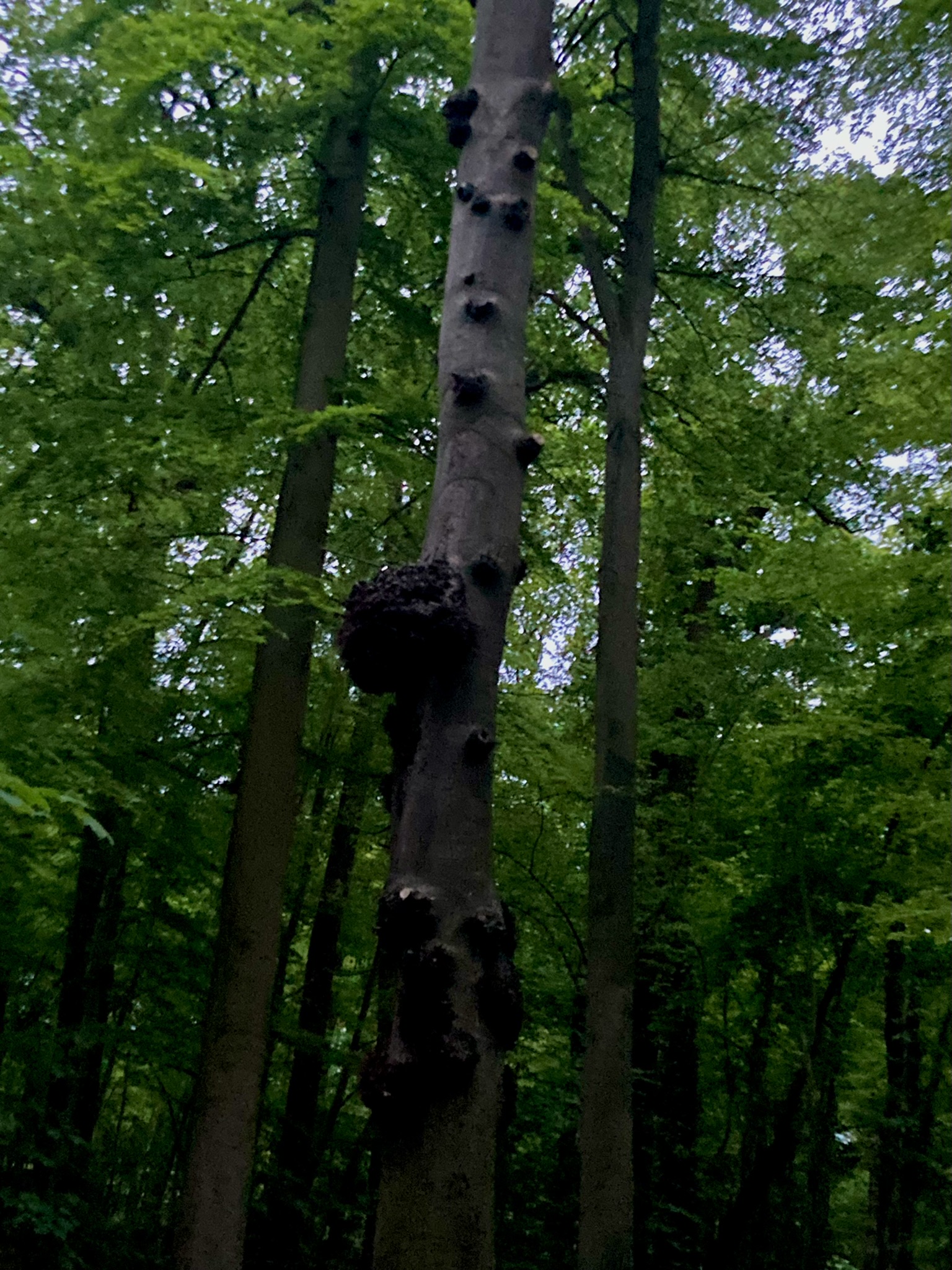 The tree had lost its canopy and all leaves but it still stood firm and majestically.
Soon we caught up with the others, as they stood admiring Palace Soestdijk.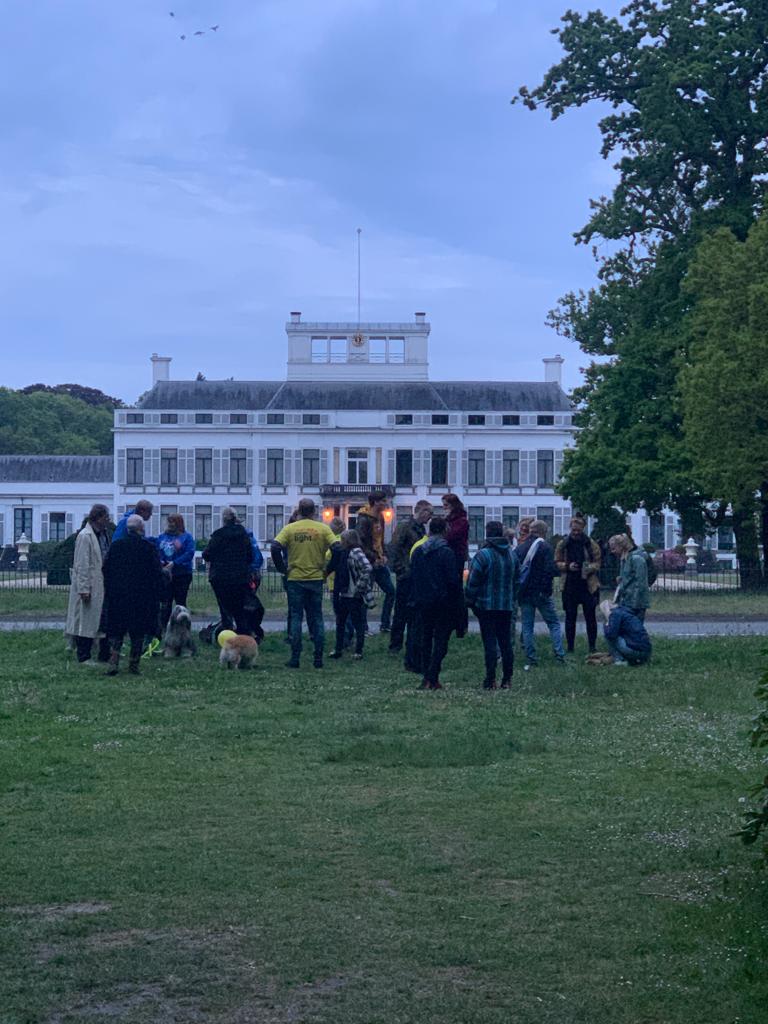 Here is the palace without the admirers..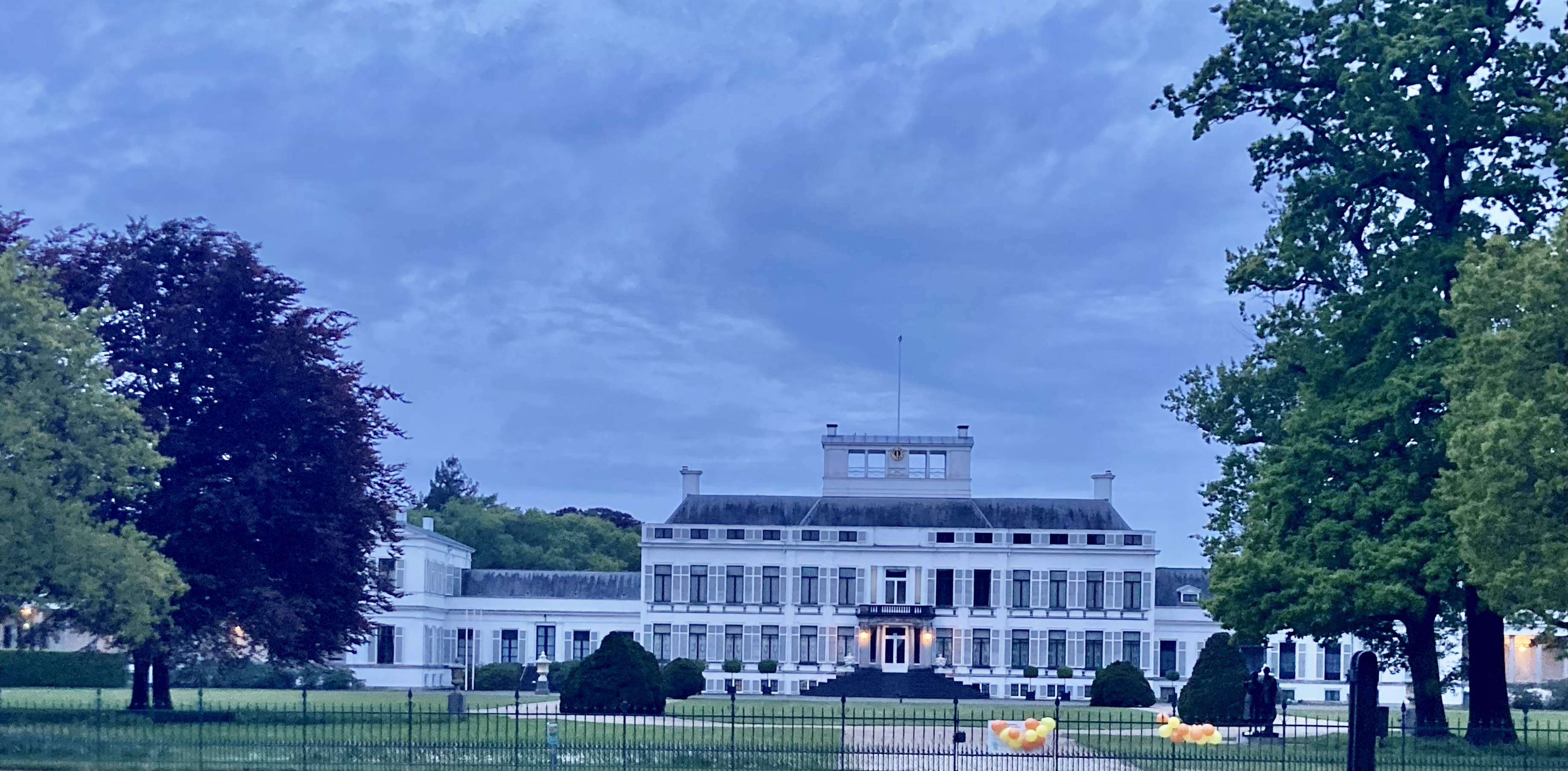 It was a good moment to take a photo of Jeff and the other organizers.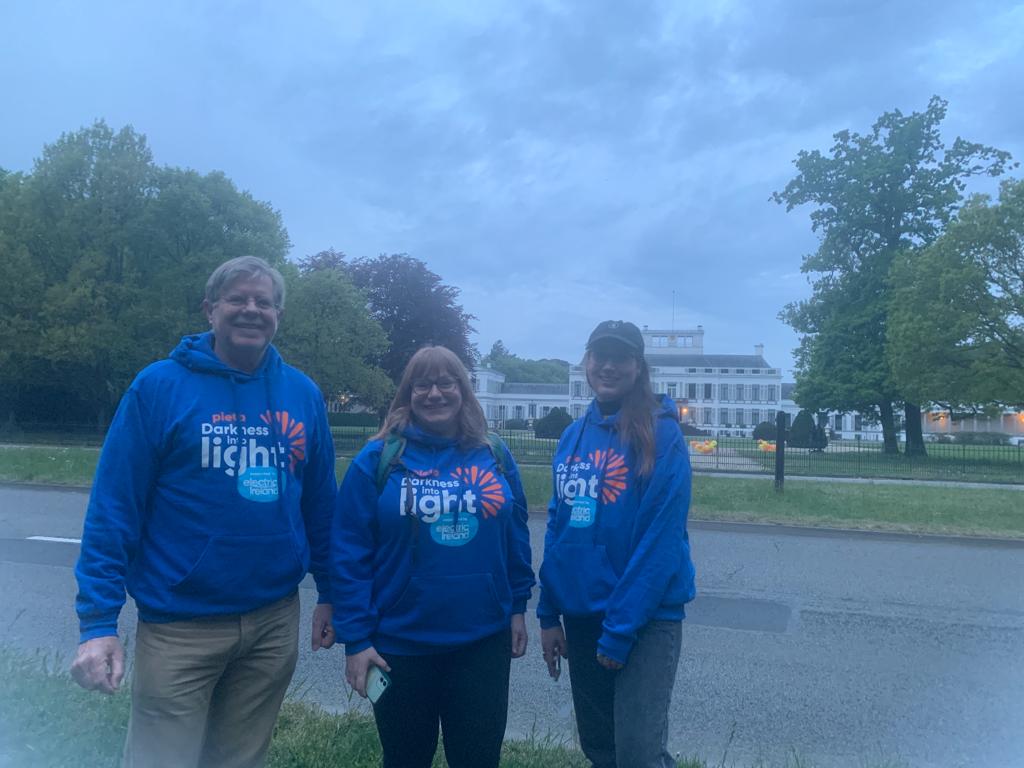 We had walked approximately 3.1 km but now it was time to turn back. This was the view…….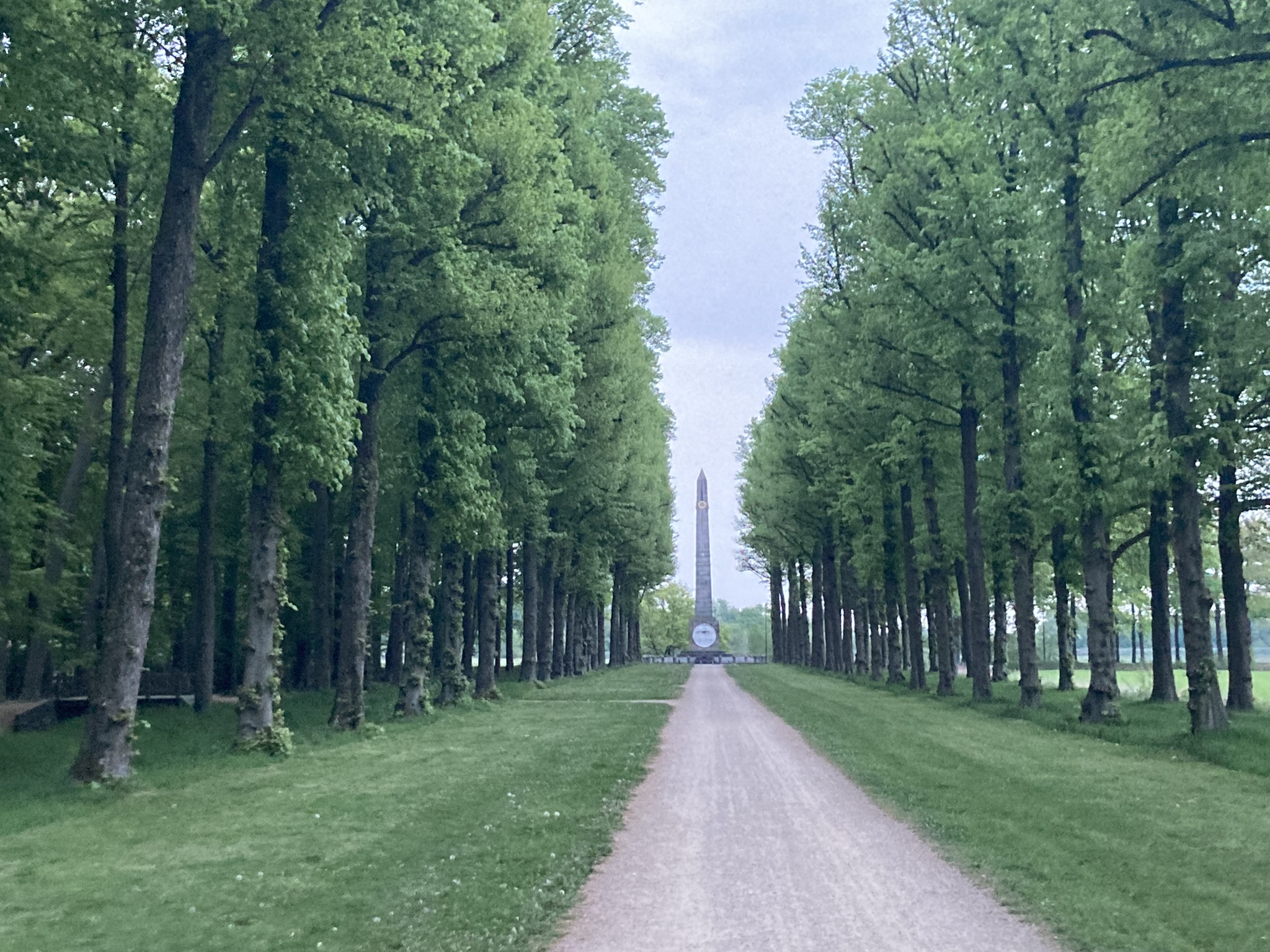 when we turned around.
Dawn was slowly upon us as the surroundings began to lighten. We headed back whilst admiring the forest and having nice conversation with other walkers. We also enjoyed the lofty trees and discussed how the forest made us feel. I wonder how the puppy felt?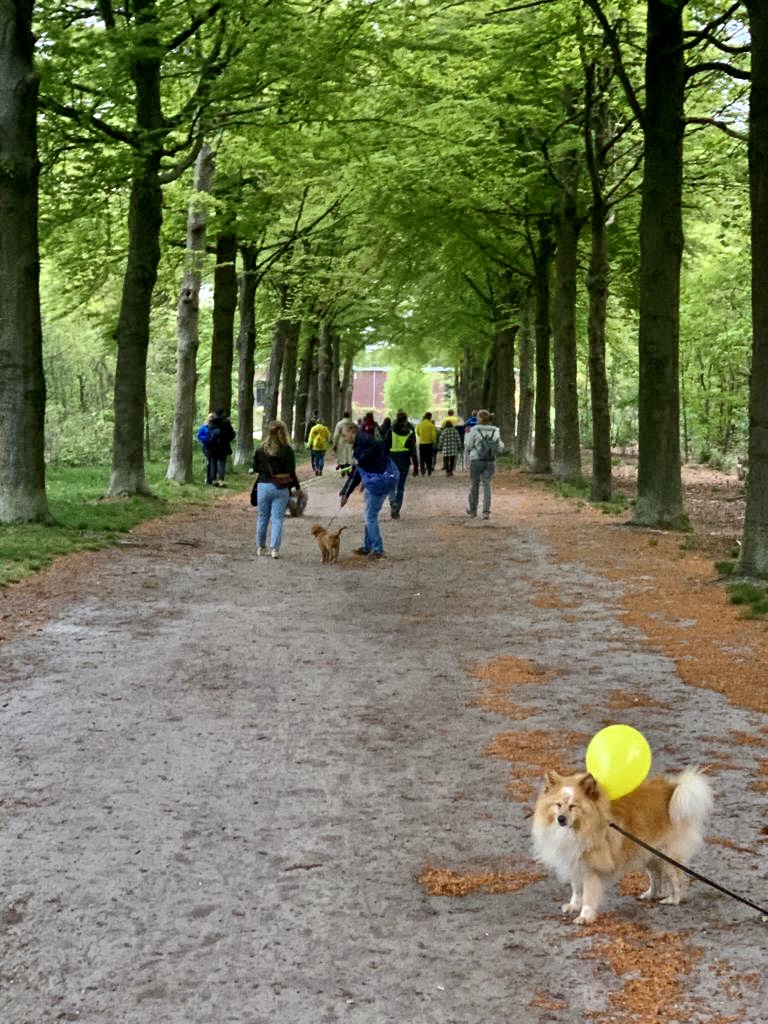 It was light when we returned to the church center. We enjoyed a cup of coffee or tea while Mark Roell, the mayor of Baarn thanked everyone and gave the closing remarks.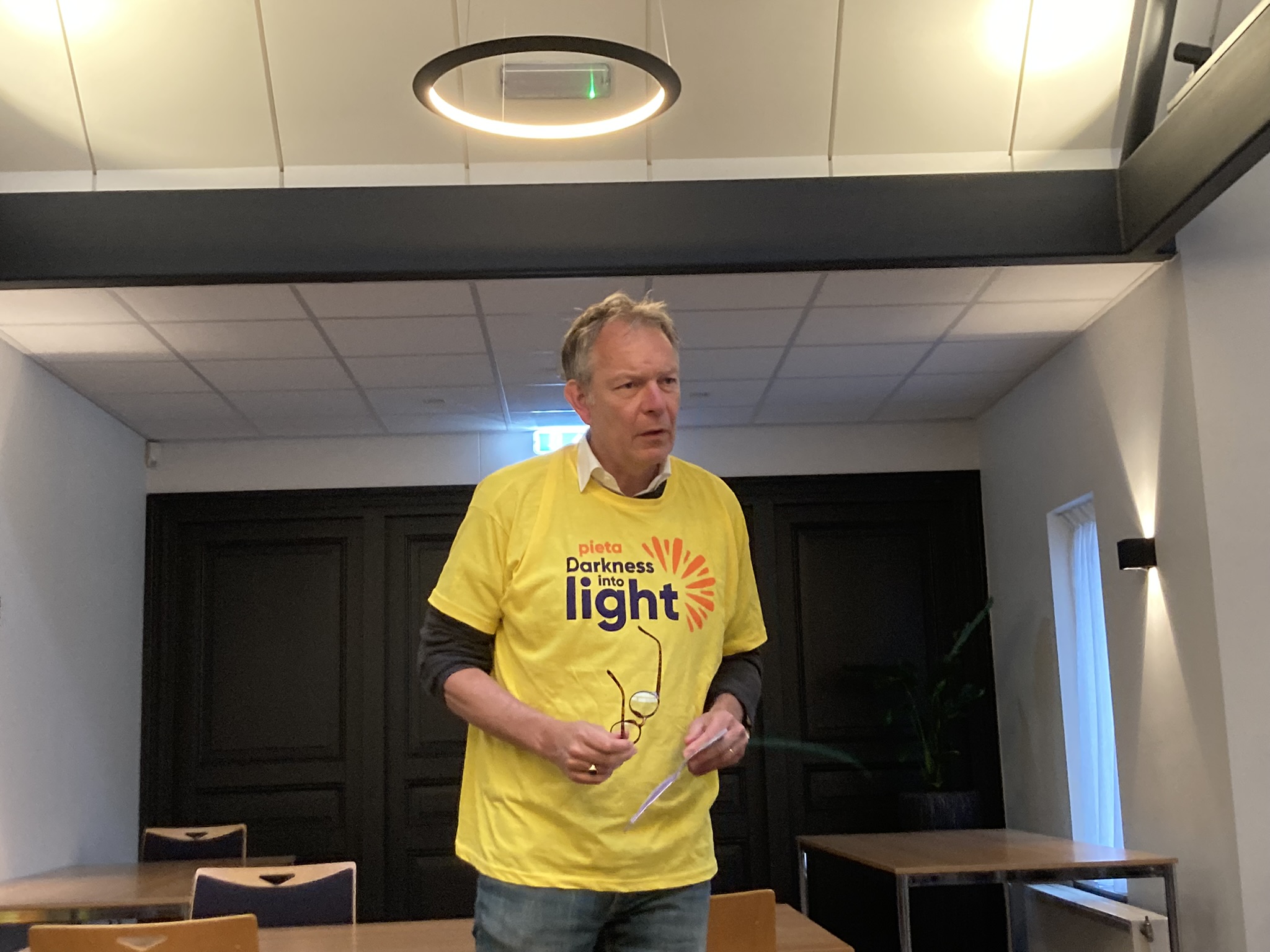 Thereafter, we drove through beautiful streets,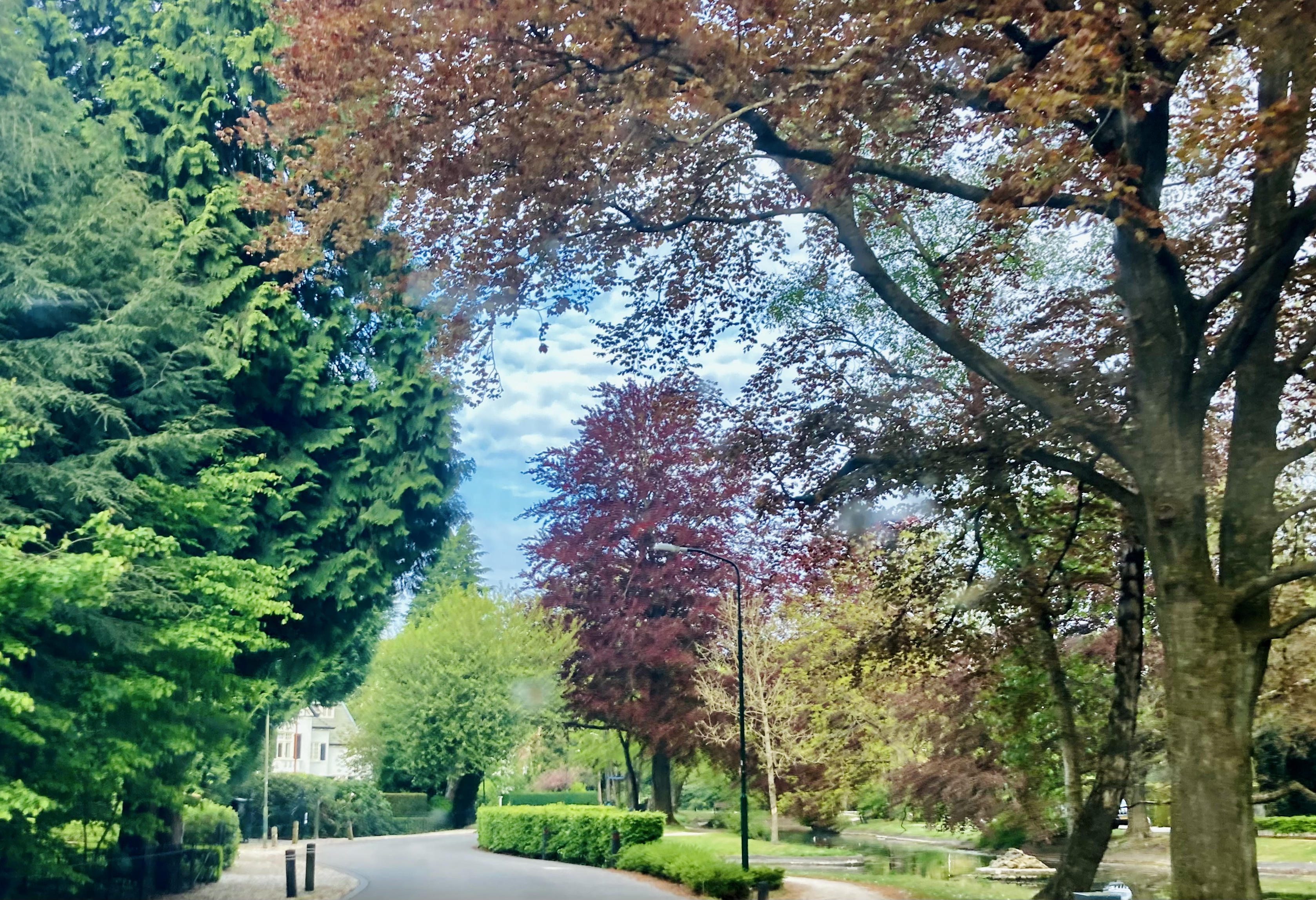 passing lovely homes,


to have a delicious impromptu breakfast with the organizer and his wife.
We departed from Baarn 4 hours after we left home - but it was only 8:40-but we felt as though we have accomplished a lot for the day.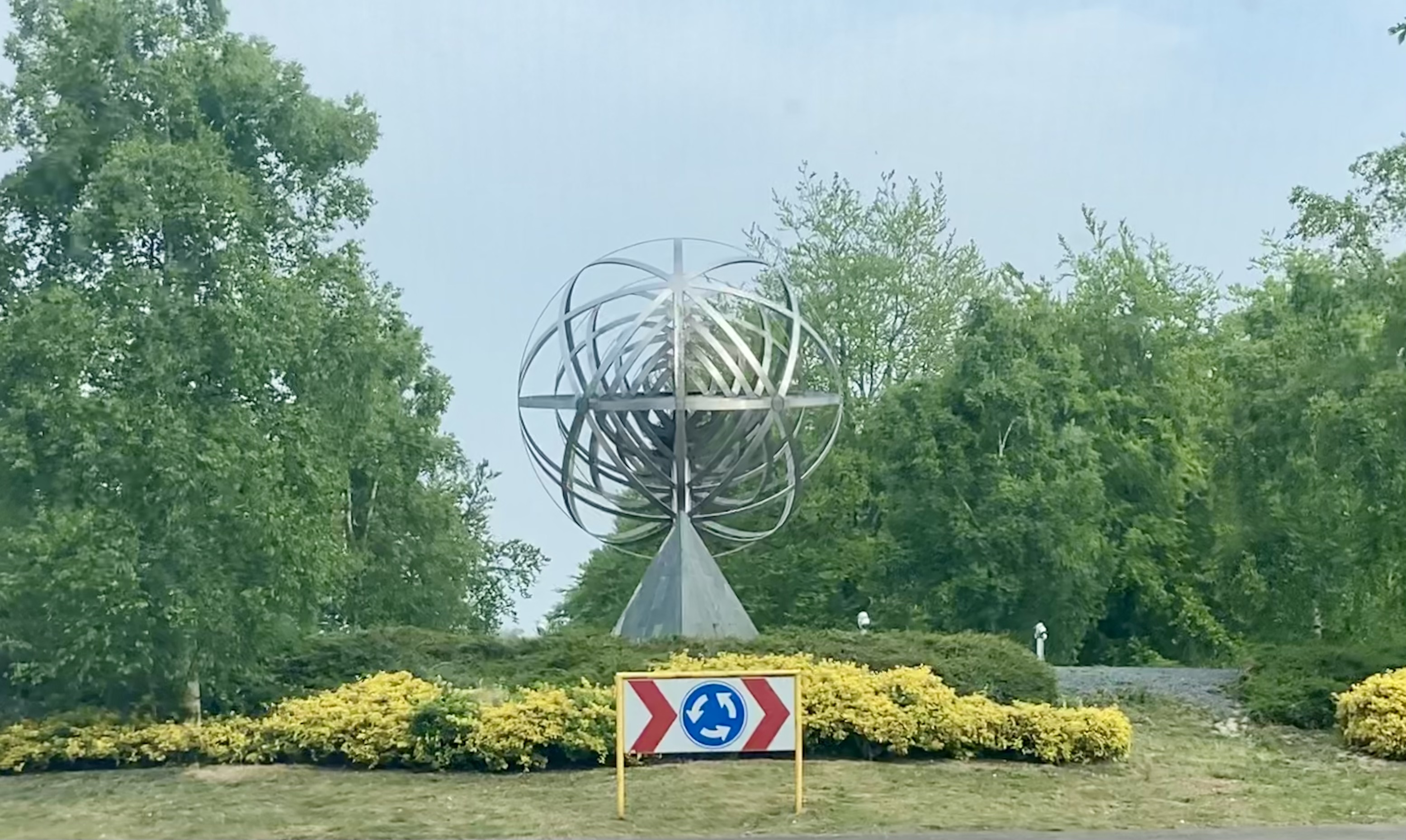 As we left, this charming town we were happy that we participated in this "sunrise moment" to give hope to those troubled and in need of help.
---
---