A diy of a bias embellishments magic and a run through of my recent daily activities.
Hello Hive and needlework family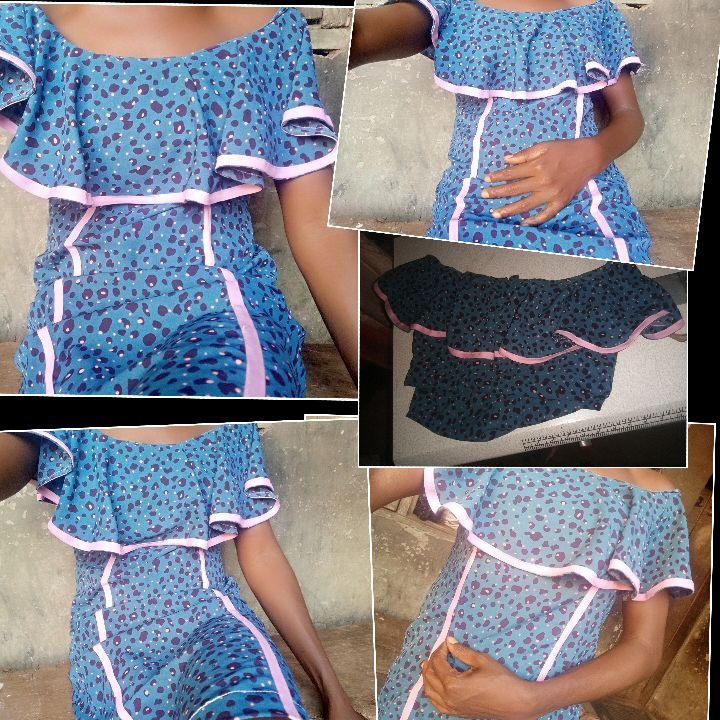 Its been two weeks I posted or came around here, a lot of farm activities and harvesting of rice, beans and corn is keeping me very busy from making something to post on the community these days.
Its less of needlework and more of farm work for me. You might like to see some of our fields and the current work going on and how we go about it here.
Yesterday I came back a bit early from work as I was having a constant back pain from bending to sheave rice at farm and upon getting some rest, I decided to go through some of my abandoned projects and fashion work I have done.
Well I was sure I wanted to only check through them but I couldnt just check and do nothing even if it was the simplest task.
This dress is one of those outfit I worked on last month using the fabric to make an off shoulder dress with cut together sleeve and a cape.
I thought I was finished with it but been a designer am no longer comfortable with wearing just a plain dress and something has to be done.
A touch of different color
Would make this dress come out more attractive and I was left with the idea of what to do.
Here was a previous picture of how the dress looked
And here is what I have now made of it.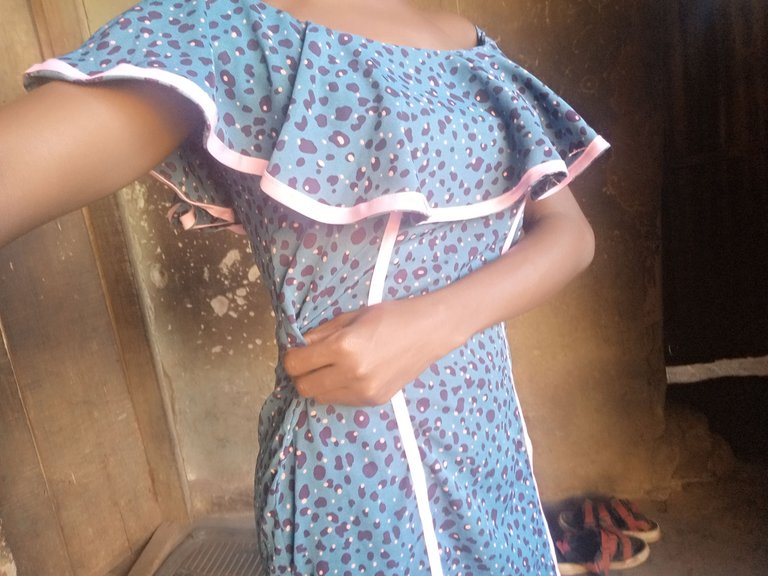 Guess I have to hold in more seam allowance to get a fitted dress but a afraid of making it too tight, and been a light fabric this can get torn easily from too much stretching.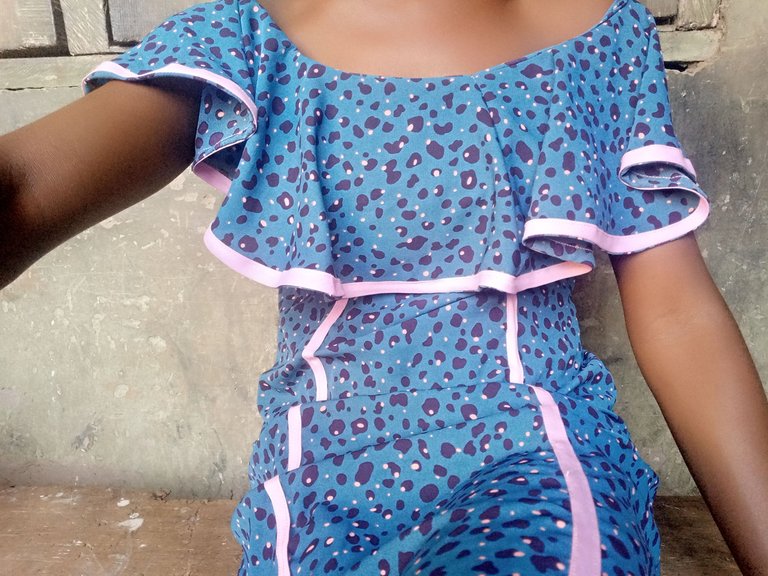 Adding roses, an embellishments or something would make a different, but a simple bias can do the manic as well.
Bias are not only use to tape and secure the edge of frail fabrics, they can be used for decorative purpose as well and that is just what I did with it here.
I want a touch of something colorful so I looked into the local dot on the fabrics picking a bias that matches that color.
Now am more satisfied with this finished look and a new dress is ready for ironing and packaging.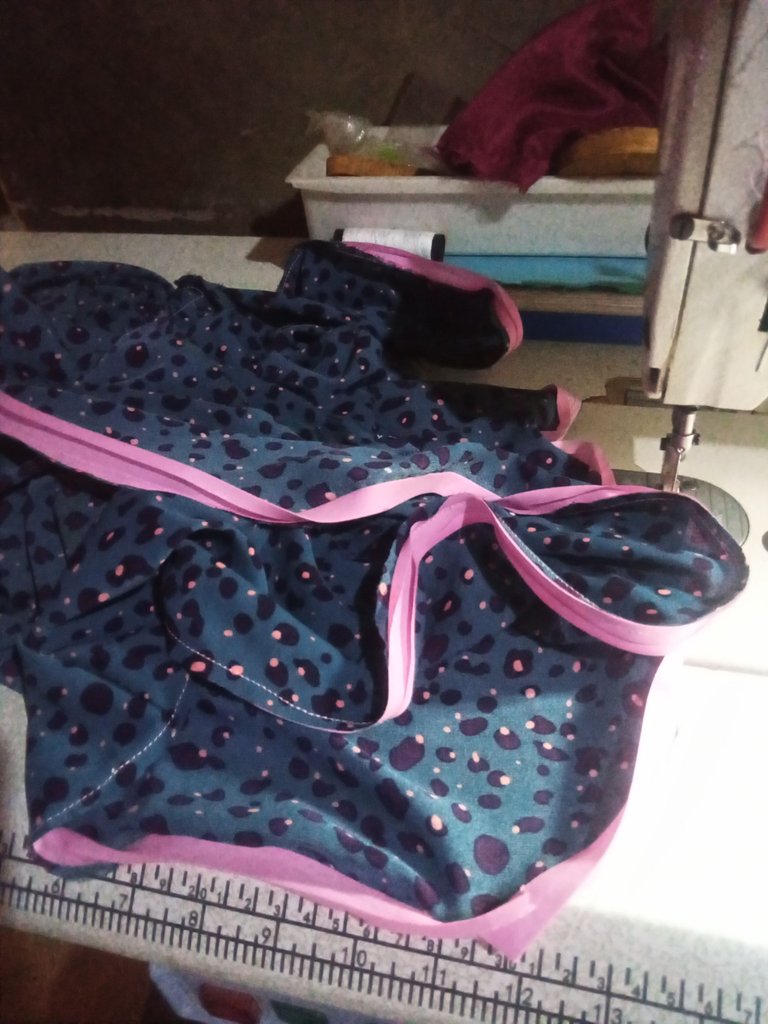 ---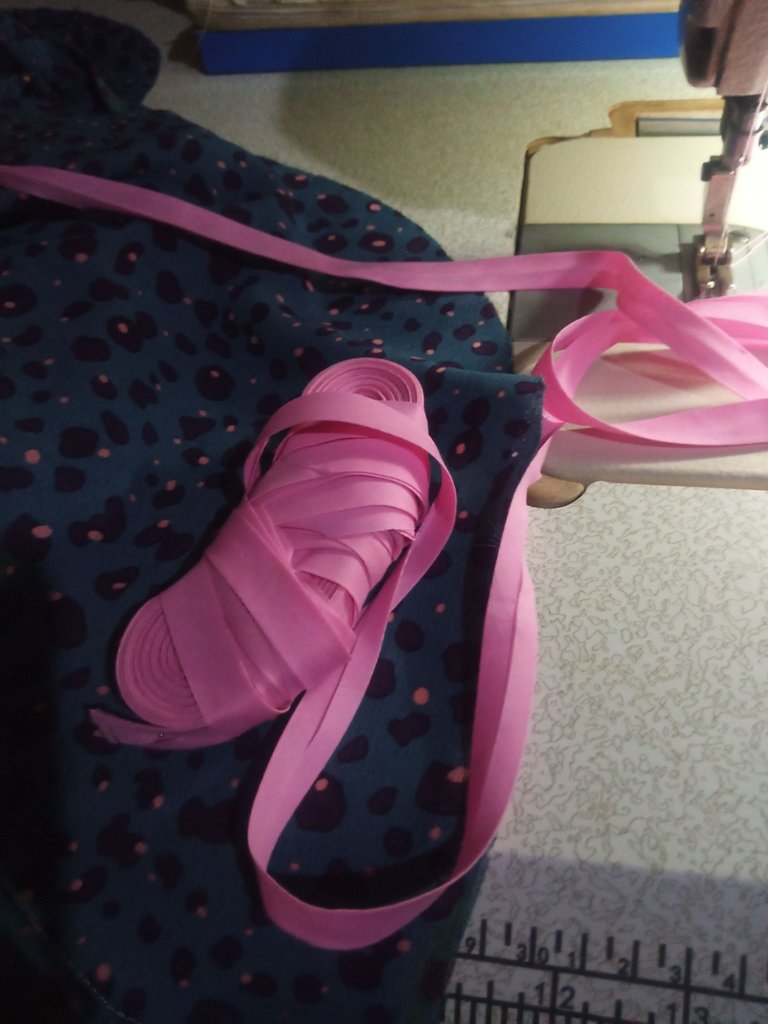 ---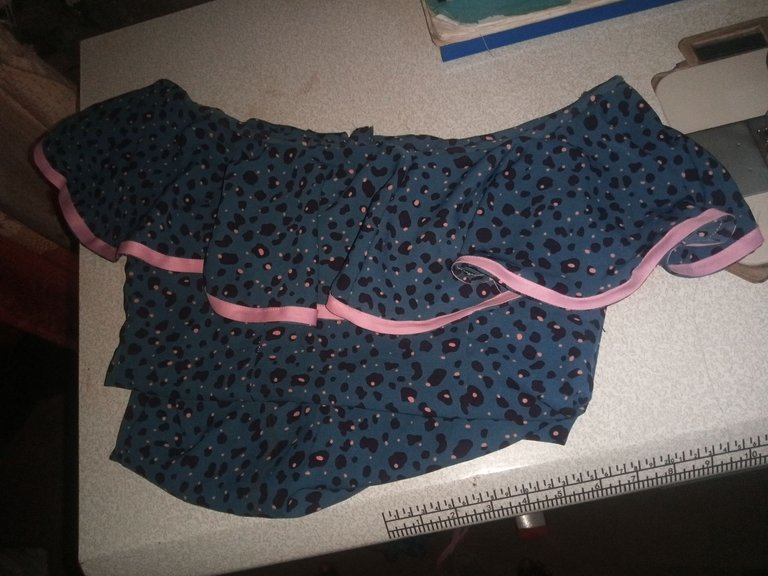 It was selfie time to showcase my dress and lil sis wants to feature. She is in her 10 and all her teeth are falling off rapidly 😂😂😂😀😂😀😁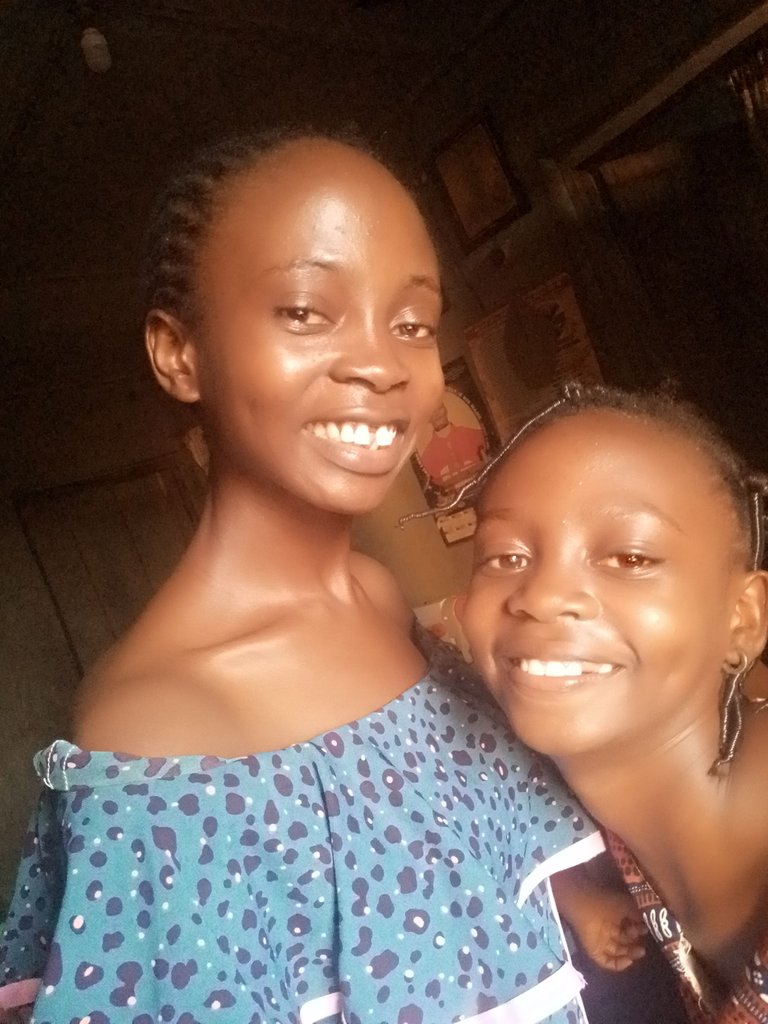 ---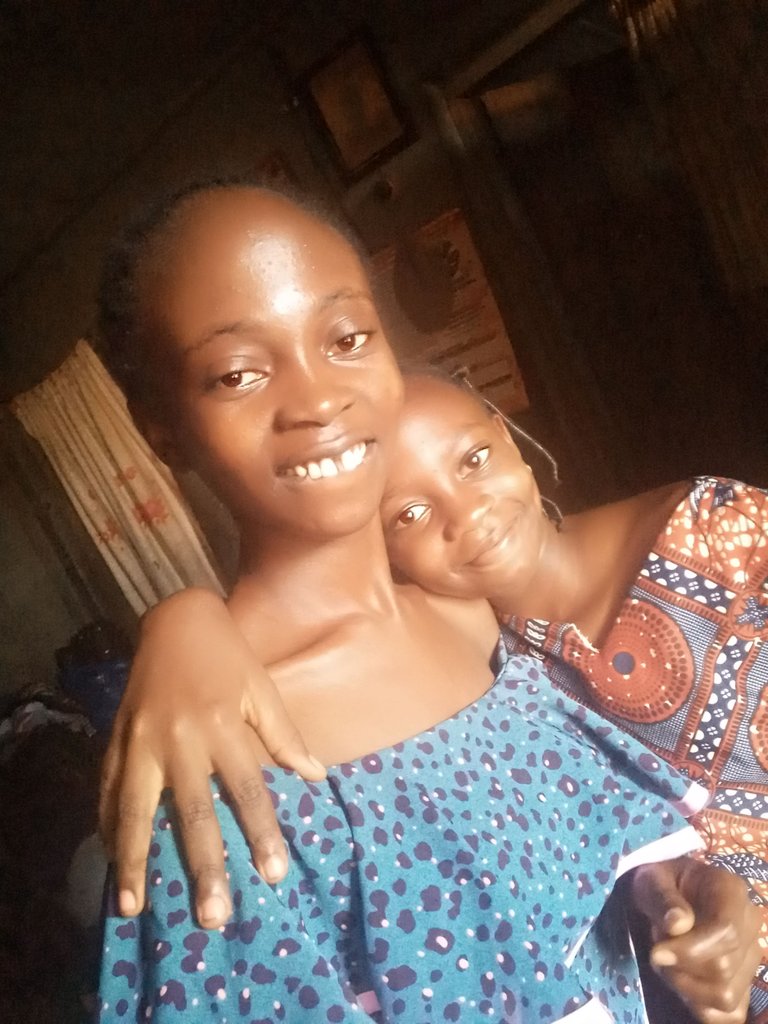 And here are some images of harvest in progress and Monica in the farm 😂😂😂😁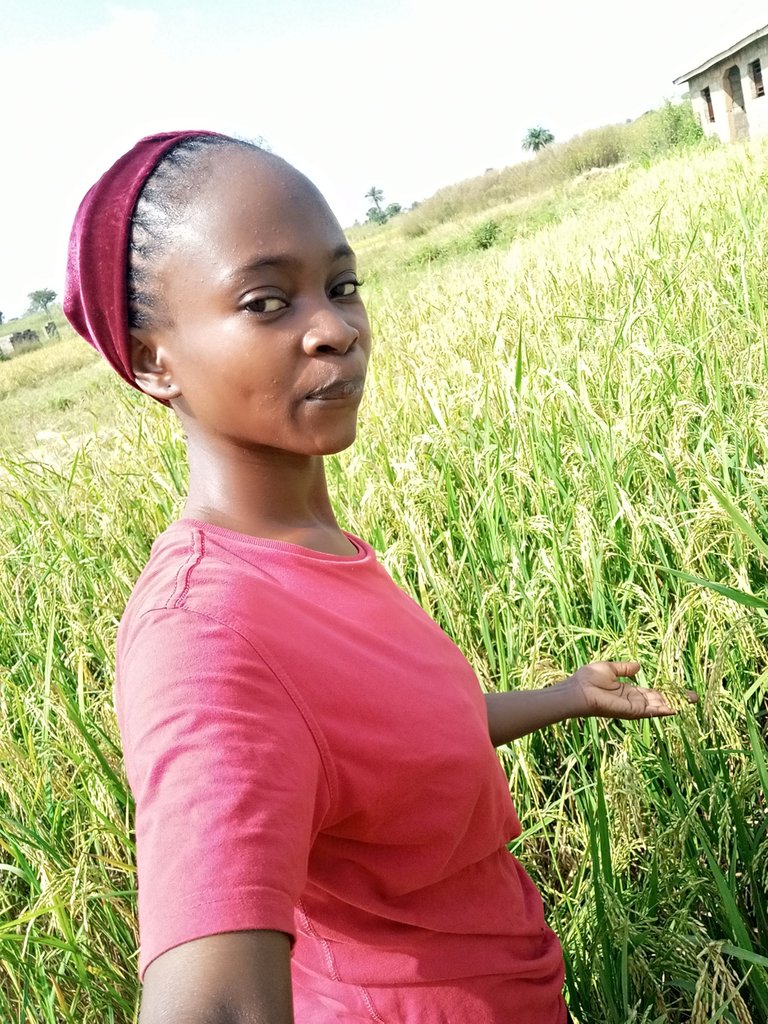 ---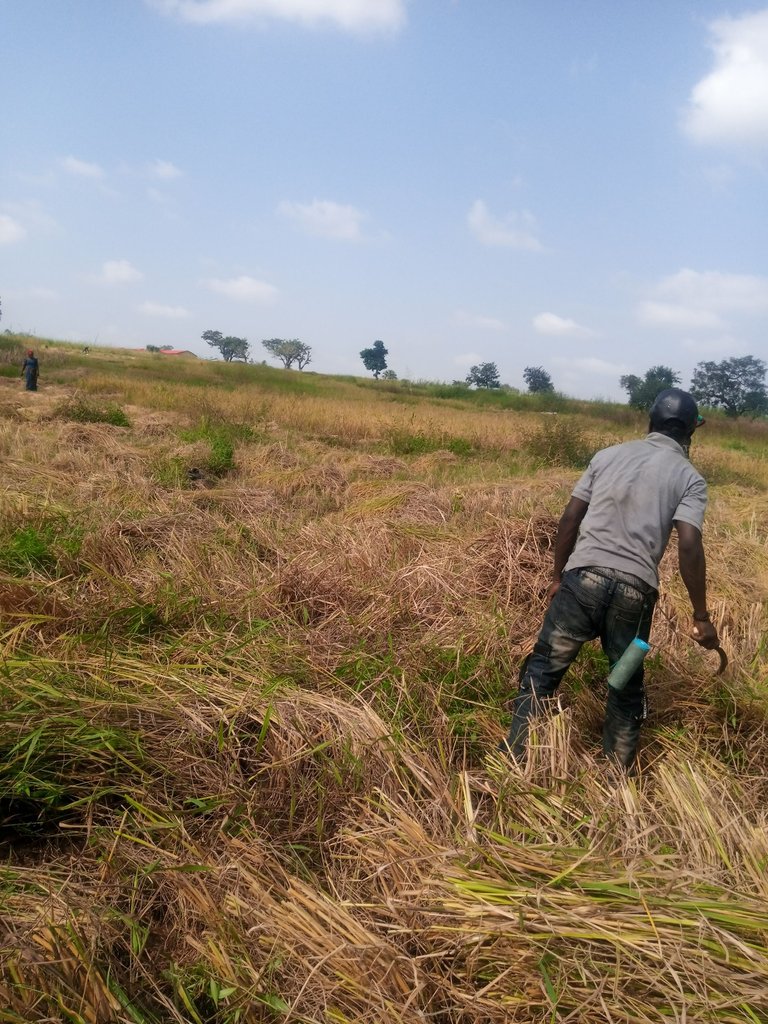 ---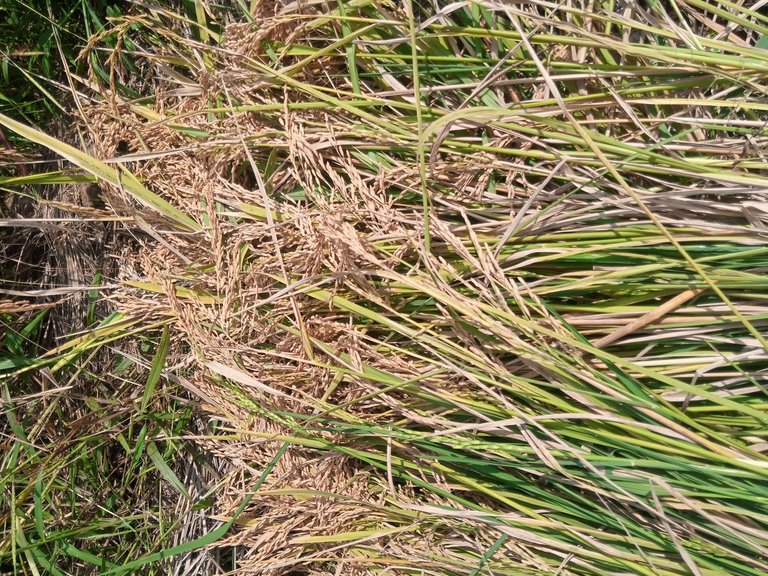 Okay, so I shall be hitting the road now to either do one of these three, I have a side job where am supposed to resume a local clinic at least twice a week for work.
And my activities are now in three.
Sewing
Clinic work with the state npower program
And lots of harvest at farm.
Each activities take my order for the day.
Am sure that you all are busy with one or more things and Christmas celebration I guess.
Thanks for stopping by.
---
---