A second WIP is now completed. Maybe this dress isn't so bad for a hivestyler. I learnt a lesson never to create darts on stretchy fabrics.

Hello Hive.
Good day sewmates and fellow crafts and Needleworks, hope our week came greatly and we have many an achievement to show for it.
Today I continued with the work on my WIP.
This is the second wip I am working on after completing my jumpsuit the very first wip.

---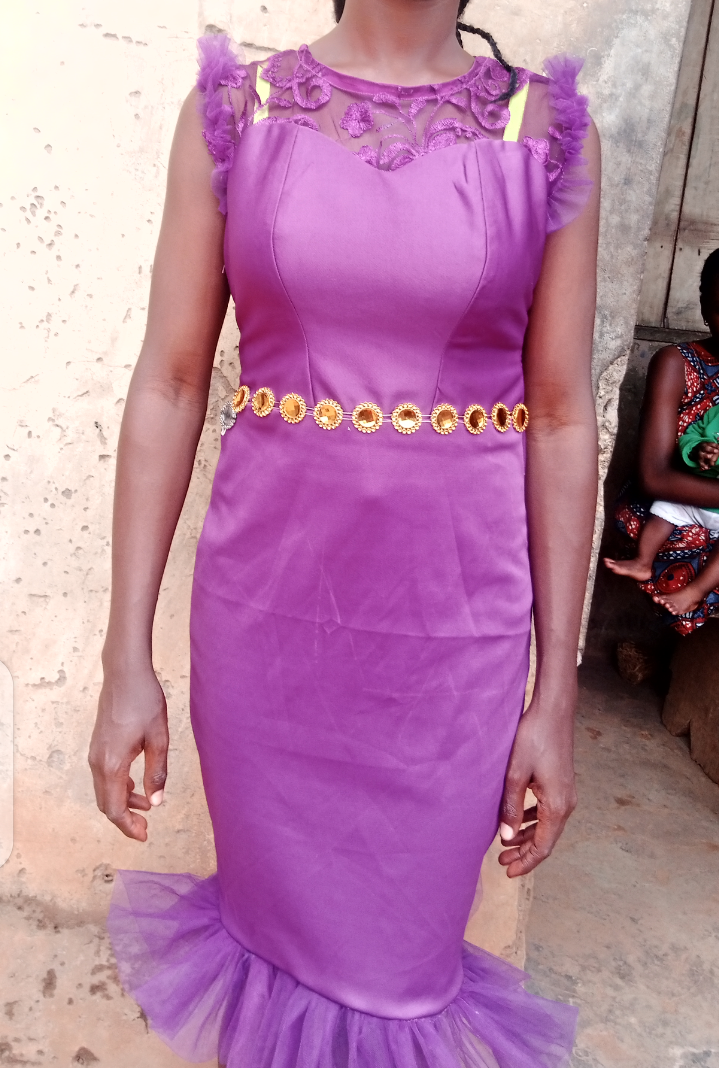 ---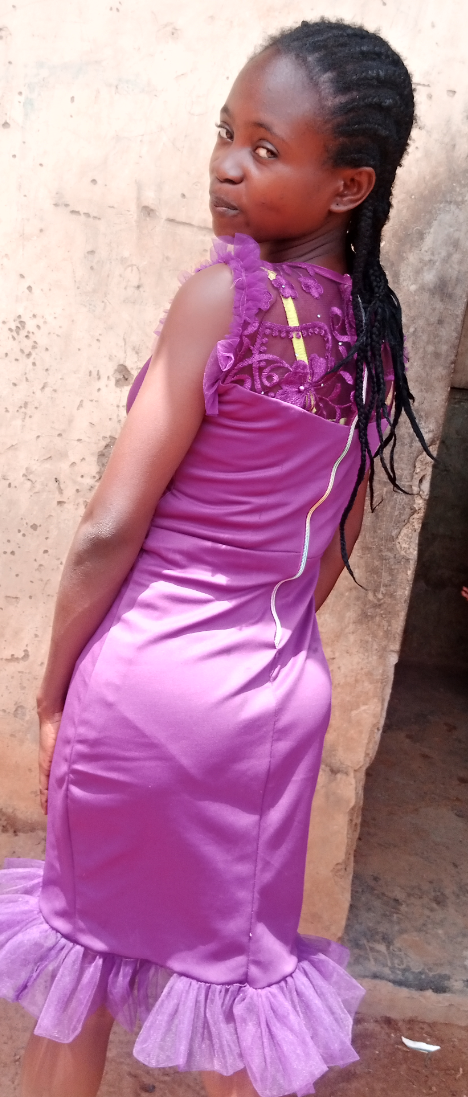 ---
Making this dress I have complained once about not liking the fitting.
Now I understand why the darts and dress didn't sit well and it will be a good lesson for my fellow sew mates to learn from.
Never create dart on a soft stretchy fabrics, its a mess and waste of time.
That is what ruined the fitting of my dress.
Once a fabric is stretchy, it clings to the shape of our body and we don't need any darts or contour to make it fit. I bet that @bimpcy and @wolfofnostreet can relate with this.
This fabrics can't make a bustiers or any design that requires a heavy contouring that's why the under bust area isn't sitting well.
I had to reduce my measurements and hold it extra at the side seam to make it fit.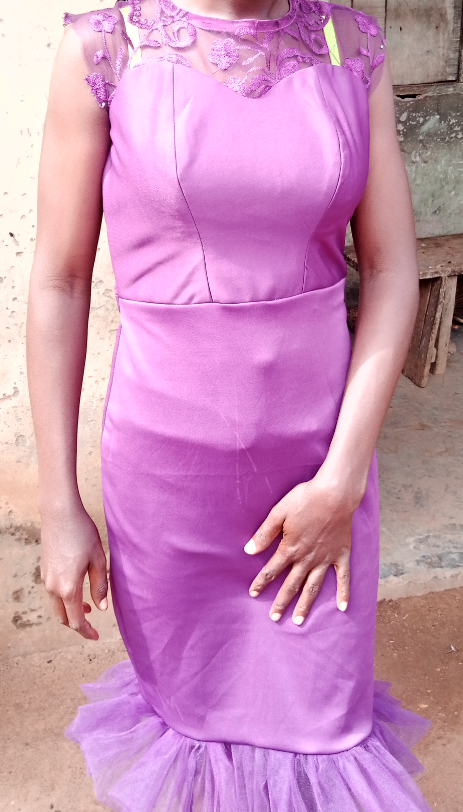 ---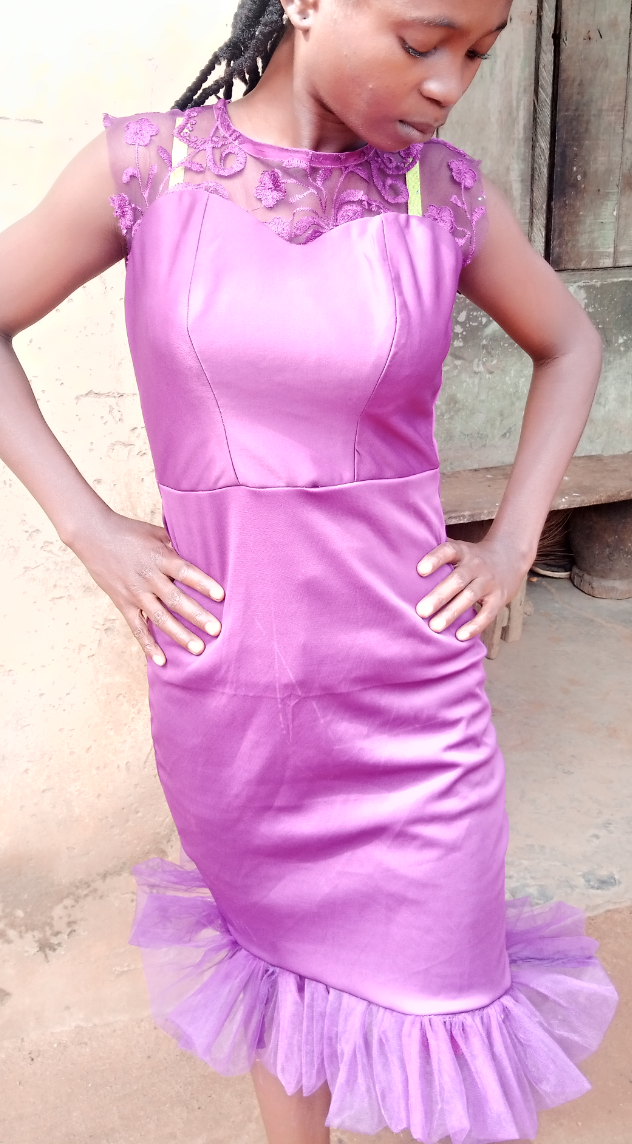 The length became shorter than expected since it was some fabrics I managed to sew this outfit for myself just because I like the color.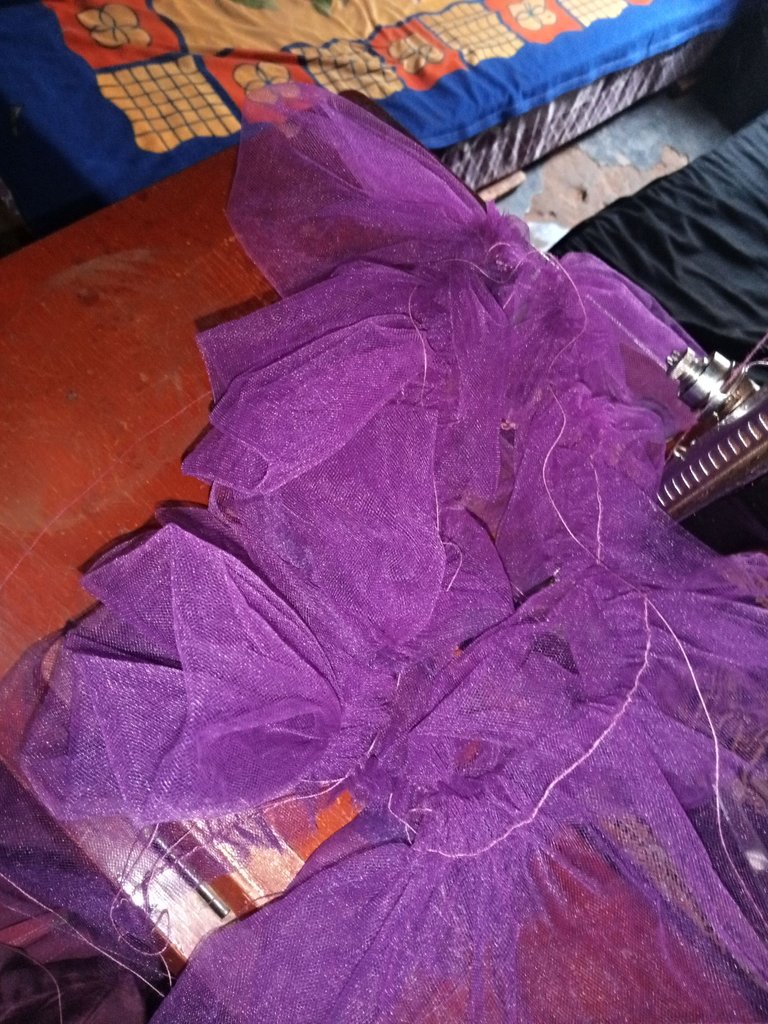 Had to add extra 4" layer of tulle to add to the length.
Fixed in the zipper and taped the neckline with bias, a beautiful embroidery will be purchased to seal the armhole in a glittery manner.
I haven't found a matching color yet that was why the purchase is still on hold.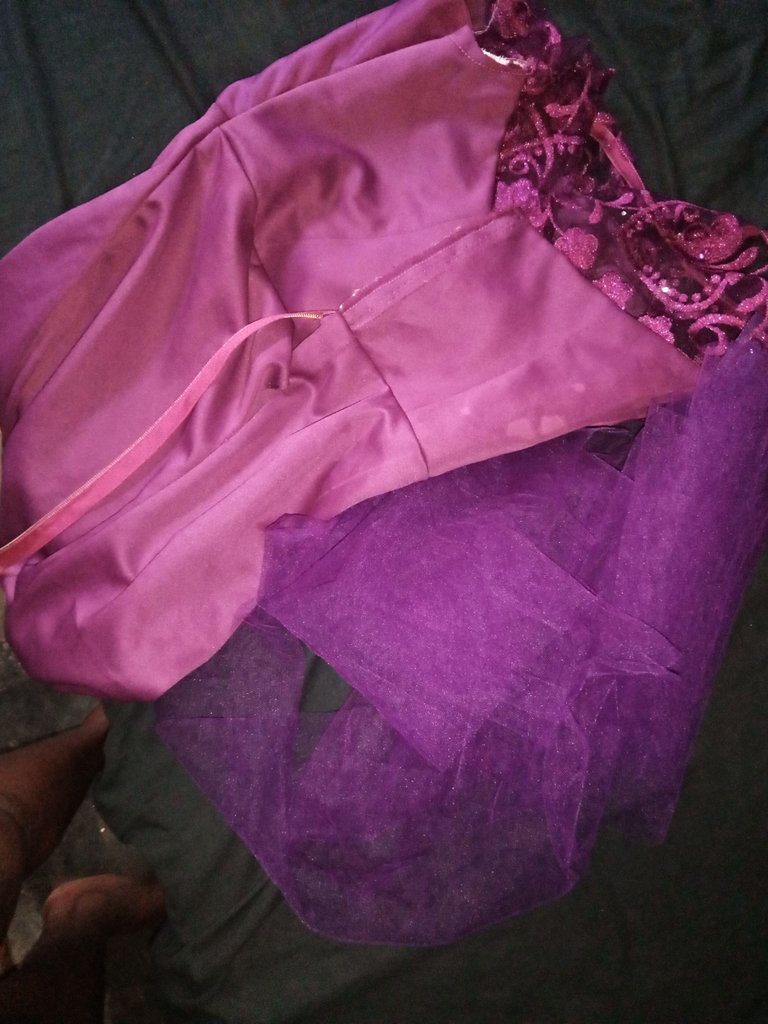 ---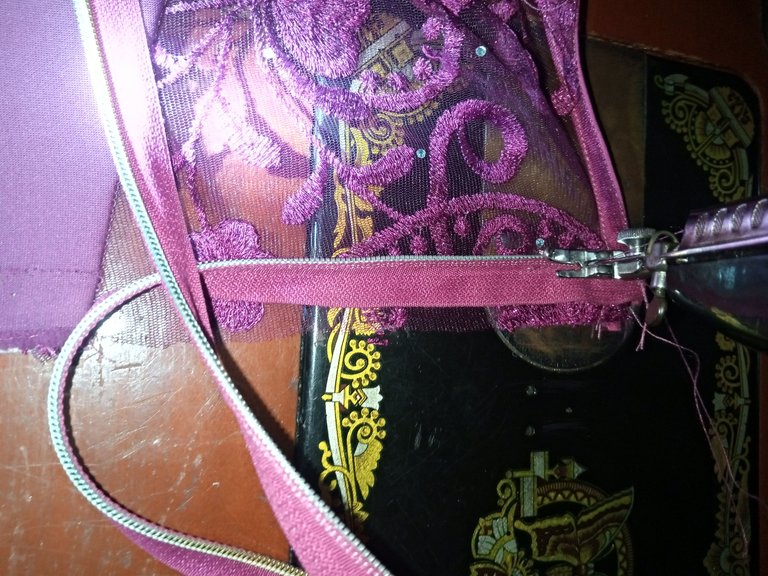 Literarily this is completed unless I want to add embroidery foe more fancy look.
And I might have to dash it out to someone who will appreciate it if am not comfortable wearing it
Unfortunately am very poor at posing for pictures, the best I got is really funny here.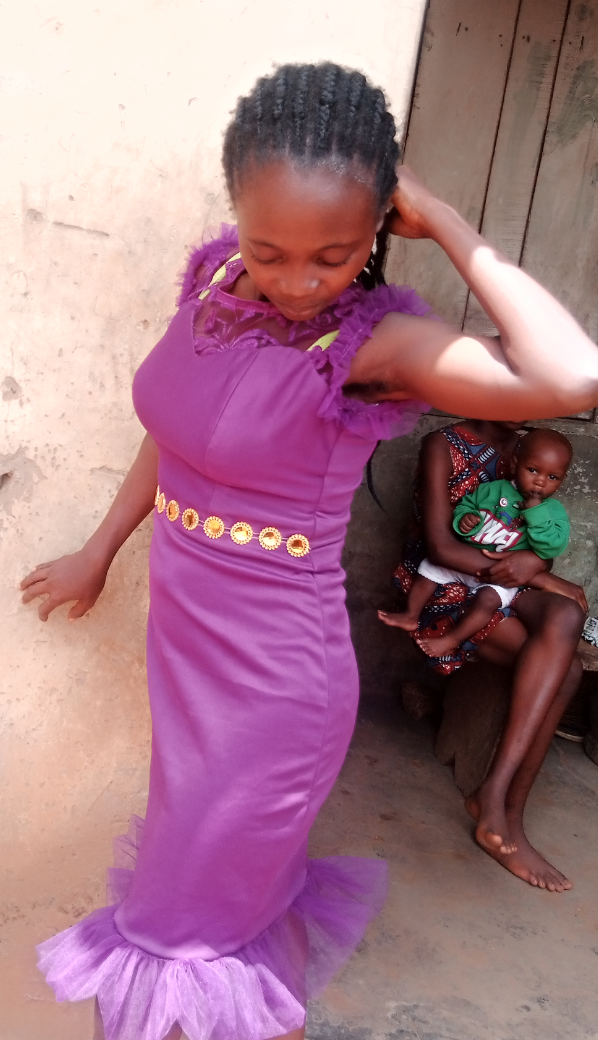 ---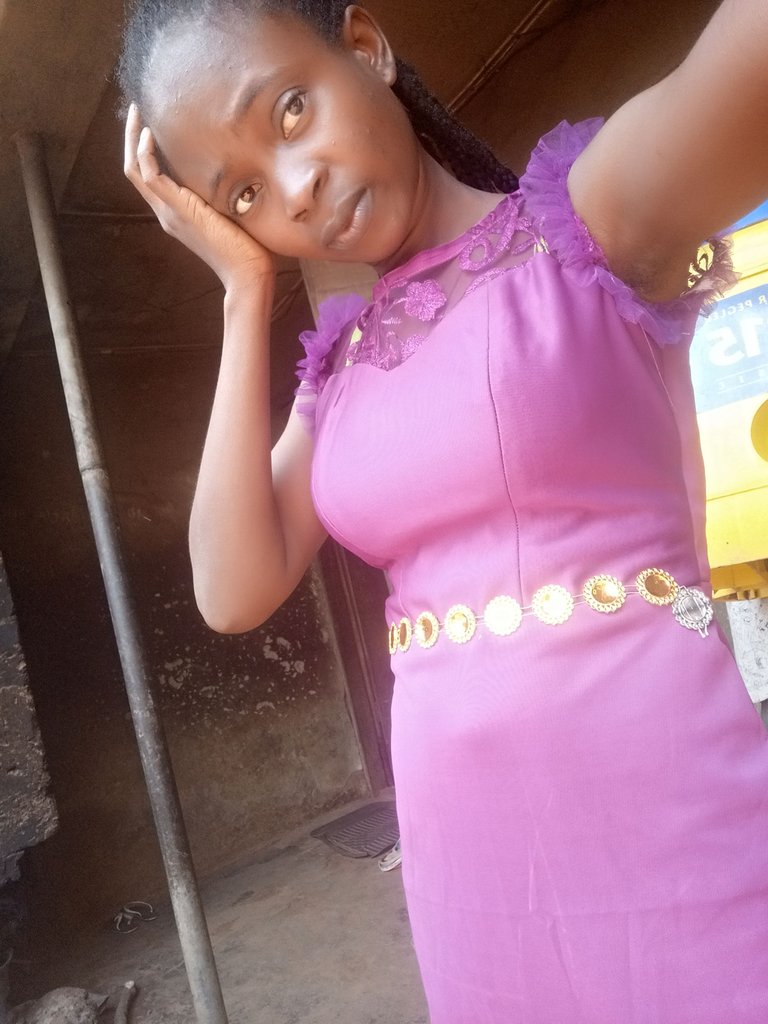 ---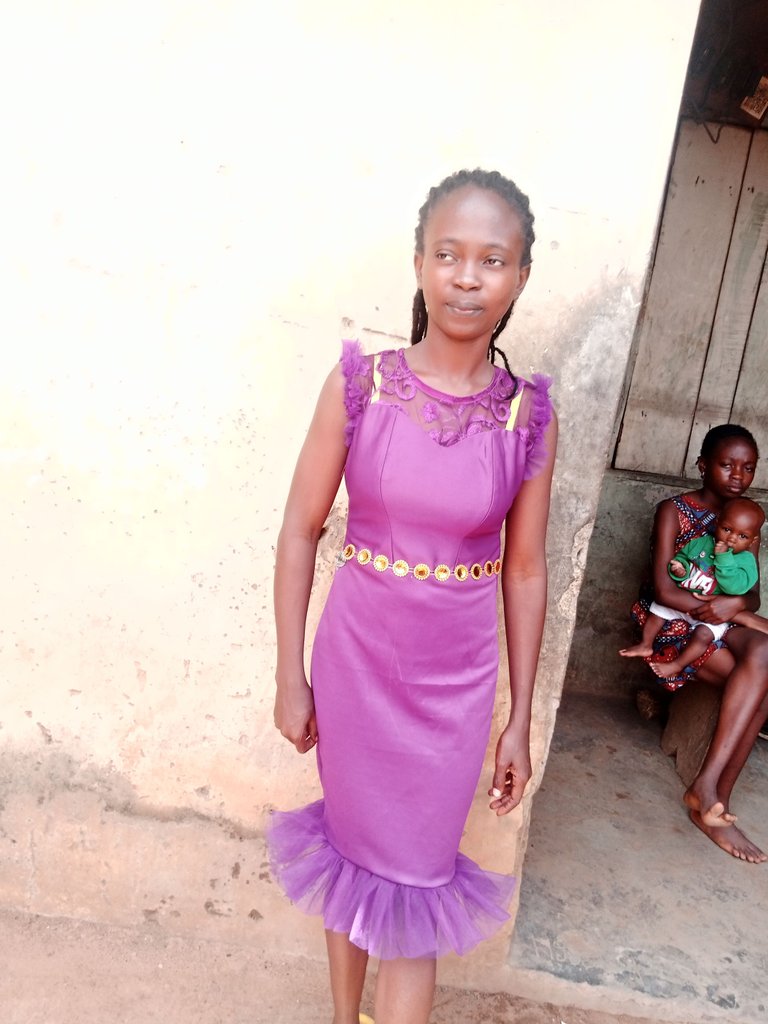 Nevertheless am glad I have this completed and am happy to be a part of the challenge.
Thanks for stopping by
---
---