DO YOU KNOW ABOUT THE PSYBER X TAG A FRIEND CONTEST, AN AIRDROP FROM THERE IS SPONSORING SOME CHRISTMAS GIFT FOR CHILDREN IN MY COMMUNITY
Hello Hive.
With a heart filled with joy, I feel honored and privileged to be trusted with the obligation of putting smiles on the faces of this kids in my neighborhood.
Its Christmas season and these presents came through right to them right from a benevolent heart via an airdrop from their discord link
Am not surprised if this responsibility fell in my hands, I have been longing to serve others and reach out to people in need and even though the resources been given out today is not coming from me directly I feel a sense of fulfilling purpose and this can also determine how well I will perform when I finally launch to give back to my society the abundance I have received
In every little way I have helped people in need and judging from some positive feedback in my weekend engagement post here I am glad that my dreams of living to help, serve and impact lives is yielding a positive result.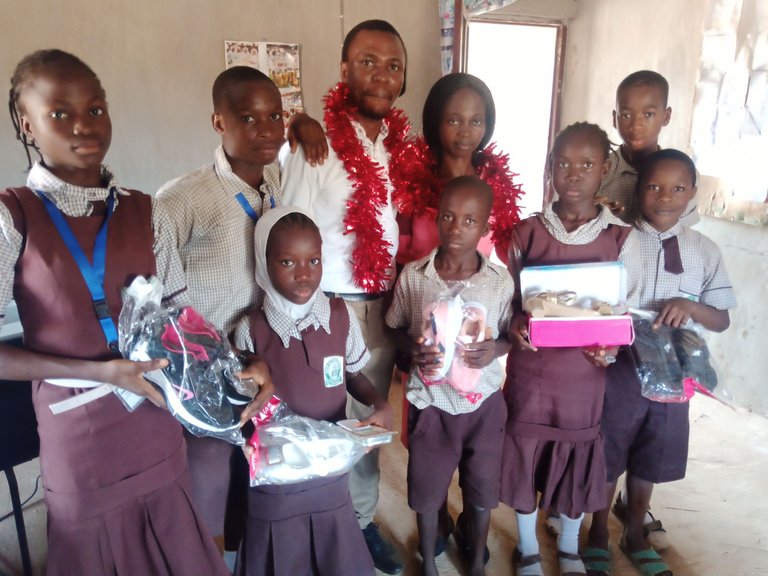 ---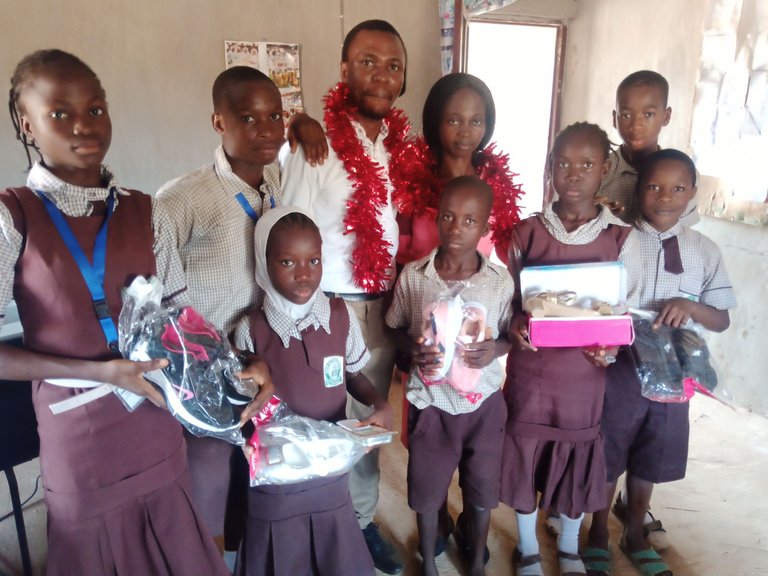 ---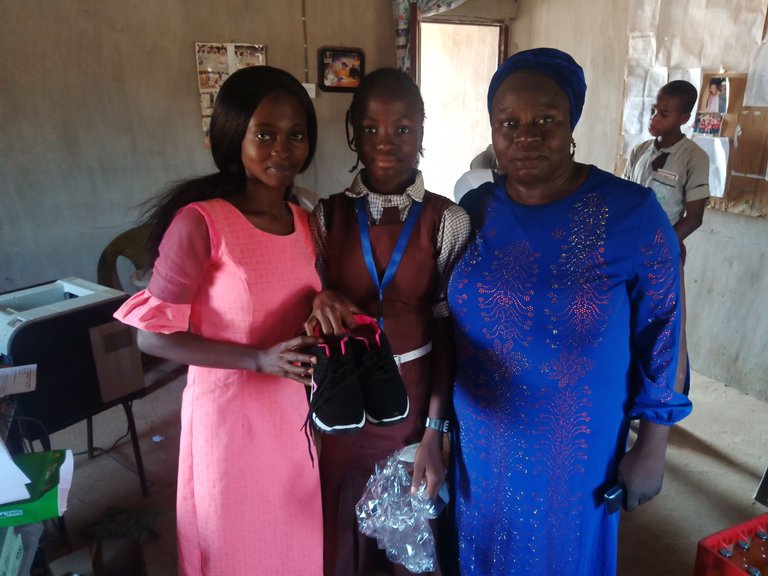 This journey began about 11 days ago when @blezyn came across this contest and tagged me to come check out what is going on in the discord account of this post link to the post as written by @psyberx herein, I accepted the invite and tag 4 other hivers inclusive of @adeife2.
Adeife logged into their discord and stayed connected even before myself and about 8days into the contest she got like 7hive in her airdrop wallet balance and at that time I went visiting in her house where she asked about my progress on the discord and airdrop as well
She was excited personally been new on the Blockchain (barely a month) and her post haven't gotten the desired attention yet 7 hive was a huge one and her first income on the Blockchain, this amounts to over 7k depending on the price of hive at that moment converting this to our local currency, this is good enough to buy something tangible.
Deciding to also participate and see how far I can go, she gave me the guidelines and just then I had some challenges, I wasn't able to enter any of the airdrop before but i was advised to update my discord app(am so bad at updating apps,rarely do so unless an app starts malfunctioning).
This was fixed and am good to go.
In the Early hours of yesterday about 4am been awake I checked in the discord to claim some airdrop and while a conversation was going on, @psyberx wanted to know if this airdrop made any impact at all? And in his words this question was put across
"I want to be clear. If these airdrops are putting food on your table. I will triple the amount we drop"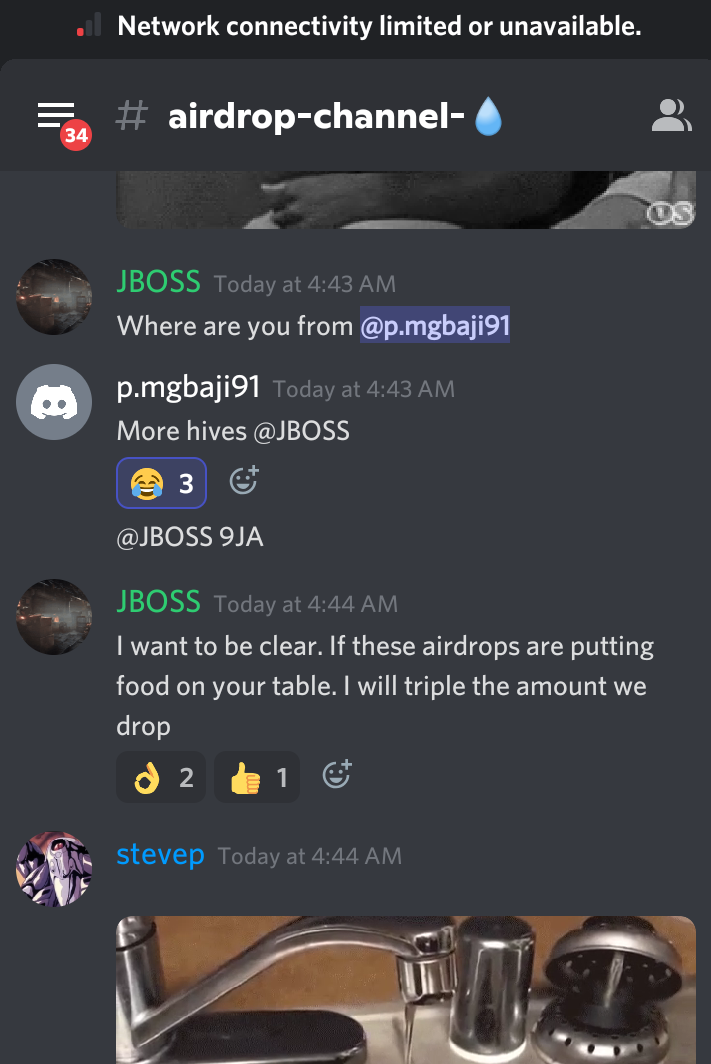 To be honest, with the current price of hive just 2hive was enough to put a meal on my table, 2hive was about 2000 naira at the time and with this I can buy a plate of rice and chicken with soft drinks to go with it. 😊😊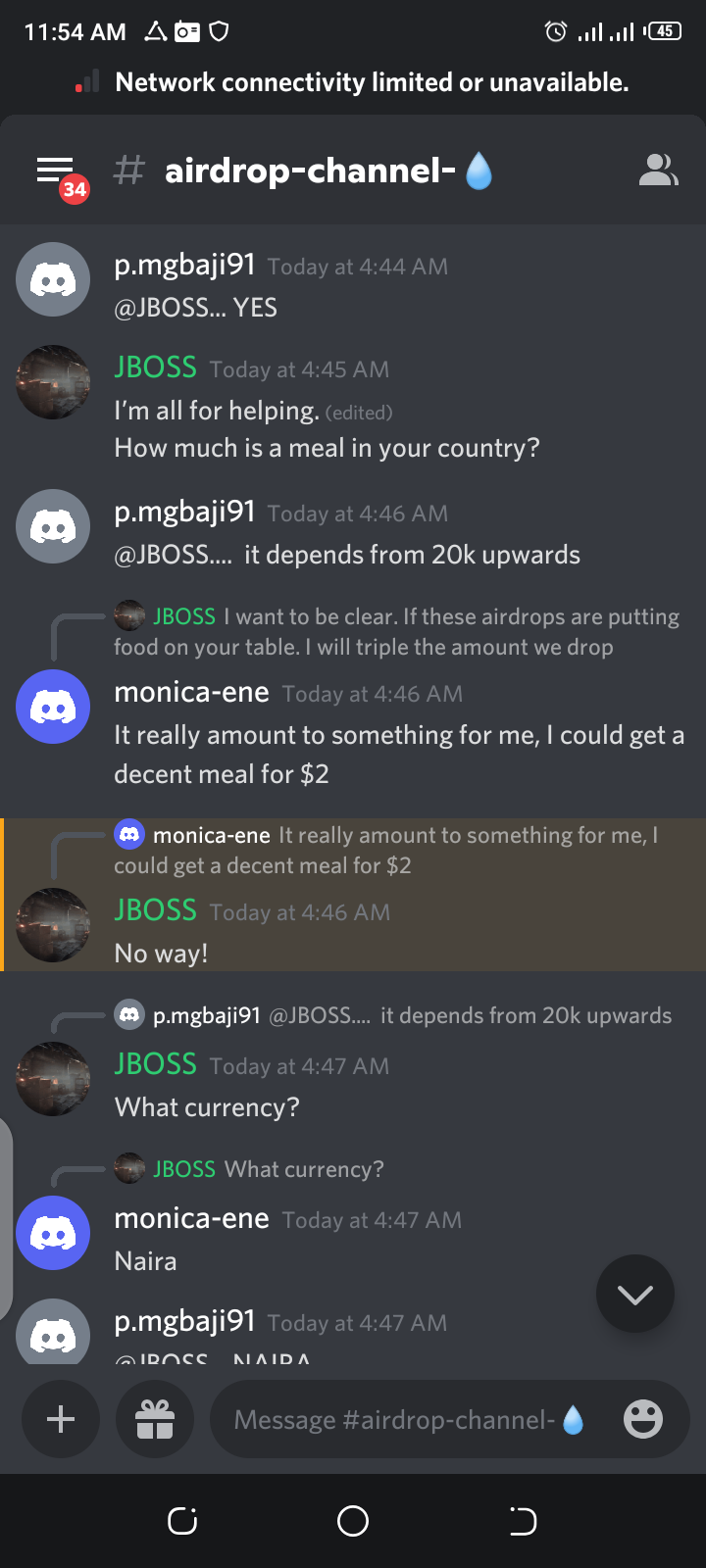 ---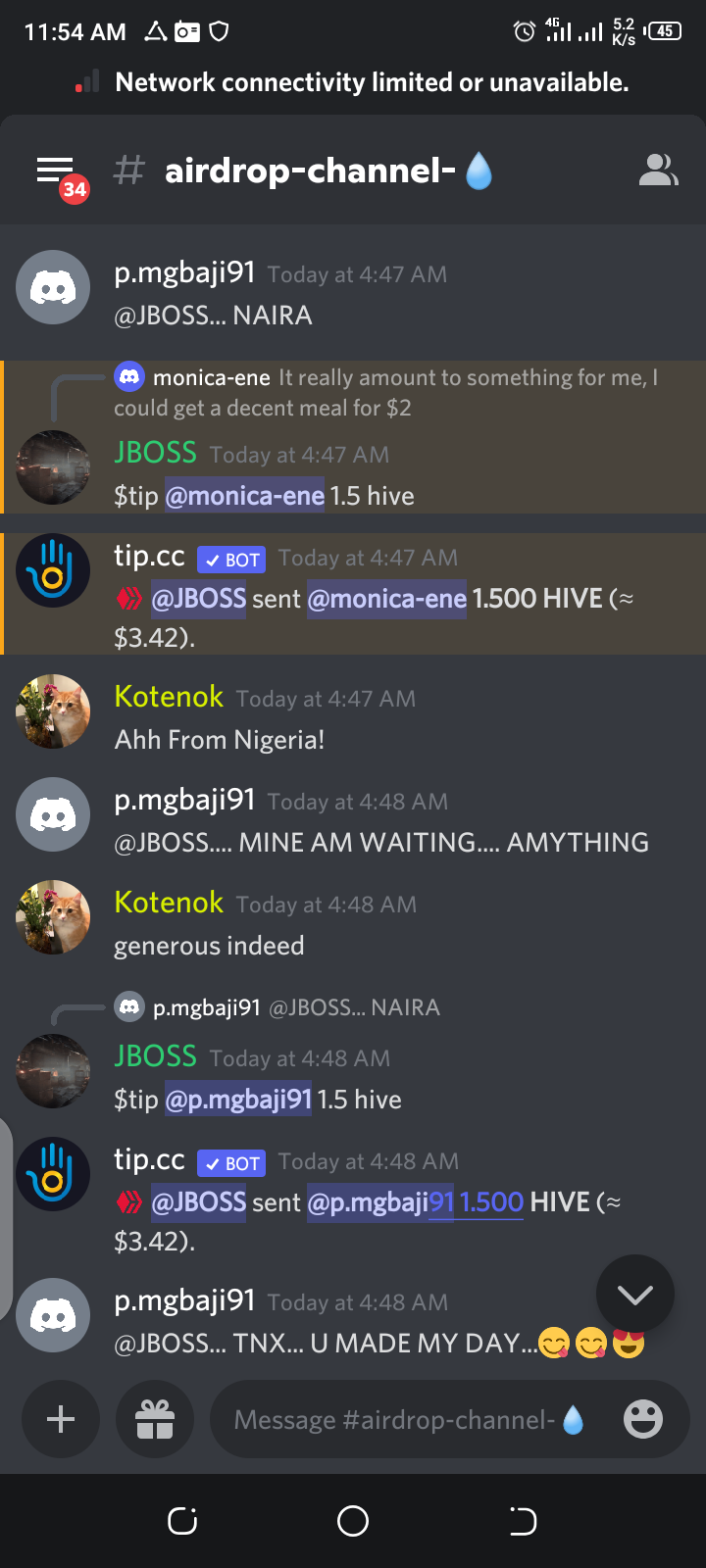 Without hesitation he paid for my breakfast that morning 29th Nov with 2hive straight to my wallet. Am thankful for that 🙏
To take this further he decided to help my communities by sending some giveaway hive that i could use to buy things for people in my community. This would be Christmas gift for my neighborhood as 25hive can go along way to touch lives here.
Receiving some 25hive personally along side @p.mgbaji on discord we ventured individually into this common task at our different location to help people in our neighborhood.
After giving this a good thought, I went for the children, these very ones who have no shoes and barely a change of cloth, they are truly in need.
Some go to the local community schools here barefooted.
This gesture was carried out just this afternoon and since the children are in school I came all the to meet them in their location.
Deciding not to buy consumables that they will eat and forget soon enough these shoes will last in the sole of their feet and protect their legs for a long time.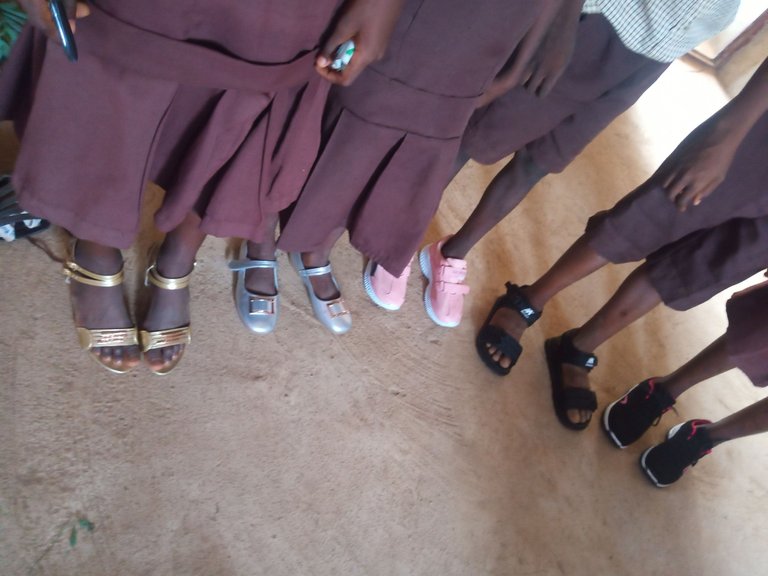 After trading the 25hive on a exchange it was converted to our local currency and received through P2P about 30,000 naira, that was huge enough to go a long way. Needing extra hands, I invited @jearyjoe a fellow hiver and we went shopping for this gift items, listing out our budget and the number of children this can cover.
We also bought some refreshments some drinks and snacks to please them, they are happy to receive new shoes for free.
Point of purchase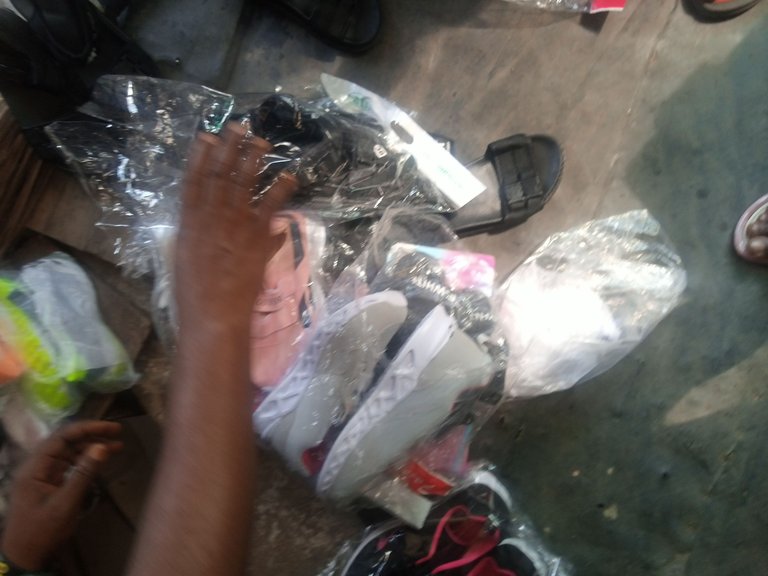 ---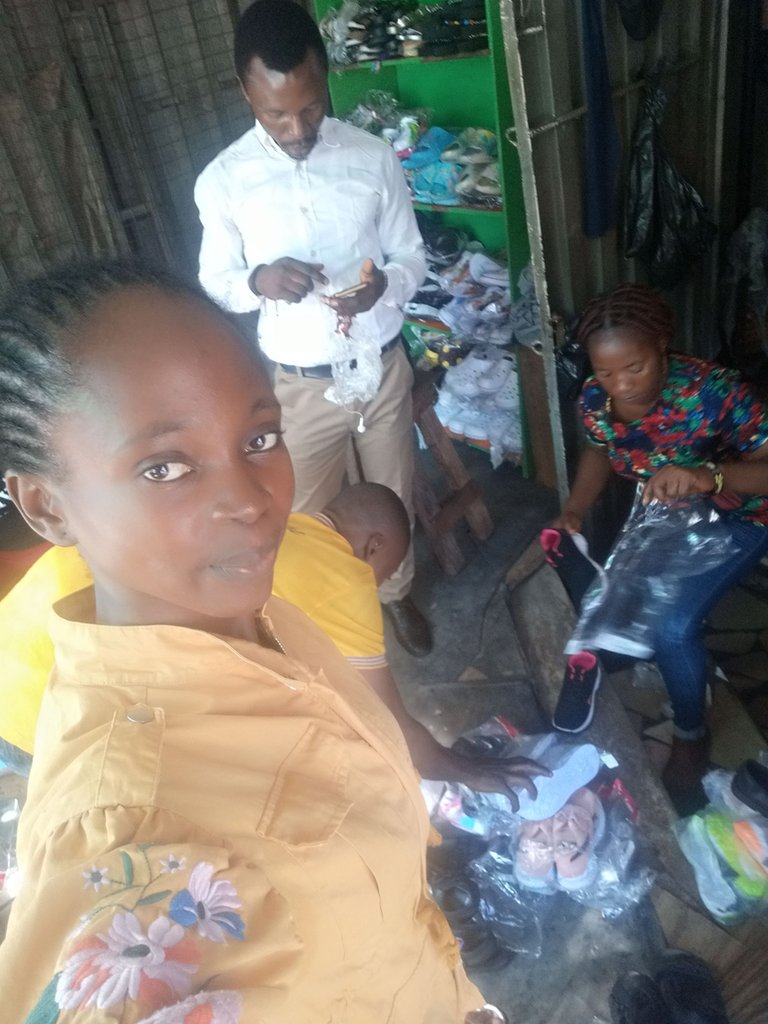 Boarding a tricycle to the school with the gift items, I had to stop by my place and make a change of clothes as I passed the night in a hospital and went shopping straight hence.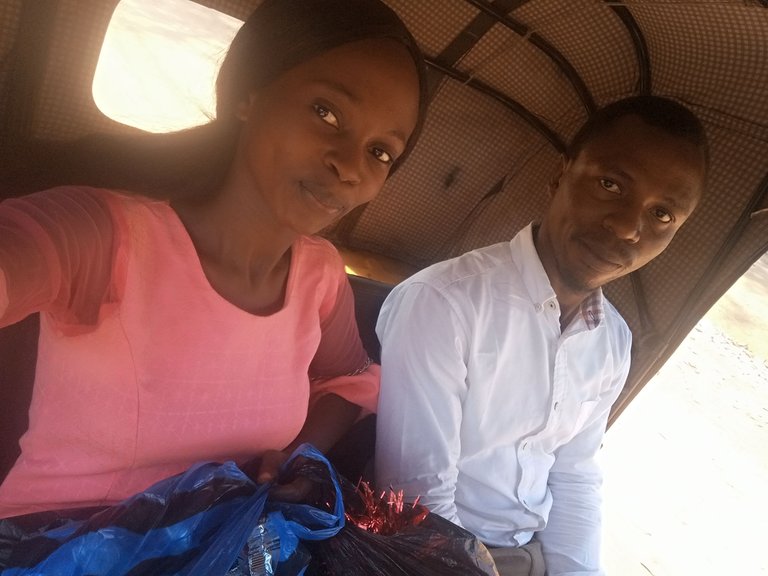 ---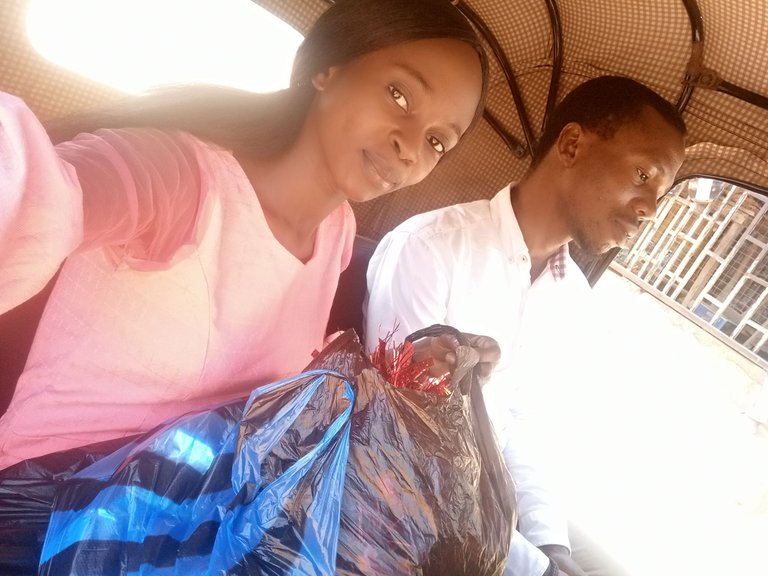 The selection process
The selection process wasn't based on merit or the most brilliant student or pupils but based on need.
I had them all assembled and made a list of the bare footed ones among them.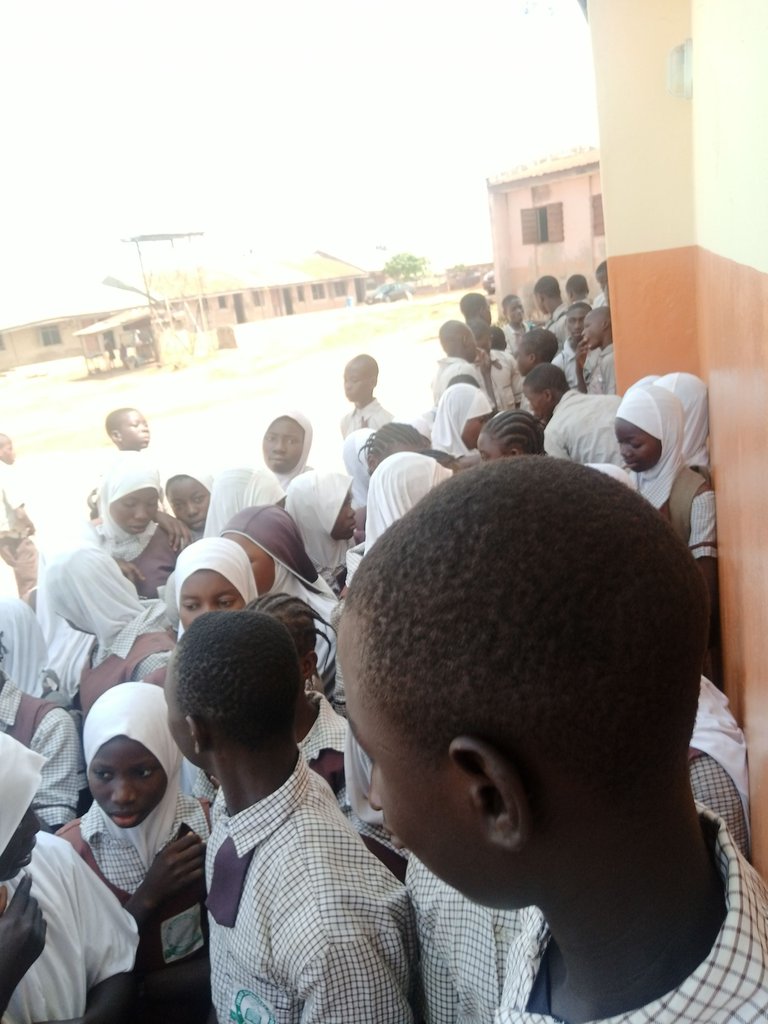 ---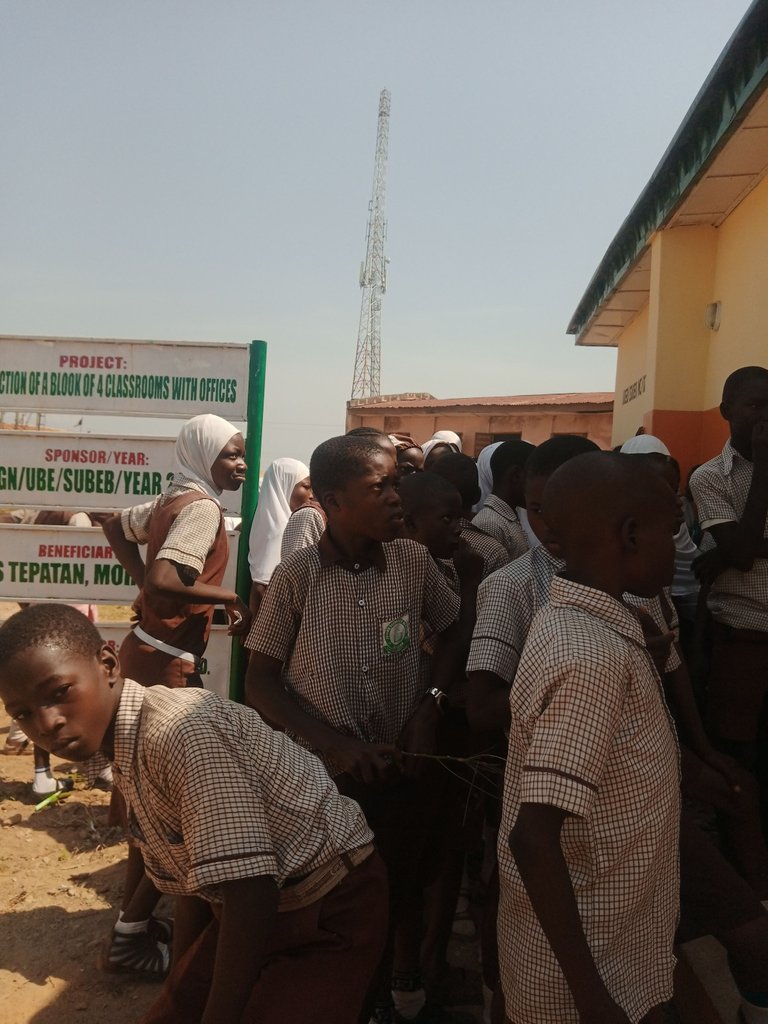 Judging from the environment of the school, this is a remote village school and the classrooms uncompleted bbuilding carrying about 50 and above students.
Children from my neighborhood attend this school, some without uniforms, sandals or writing materials, this is how they struggle through school and just like them I studied in this environment.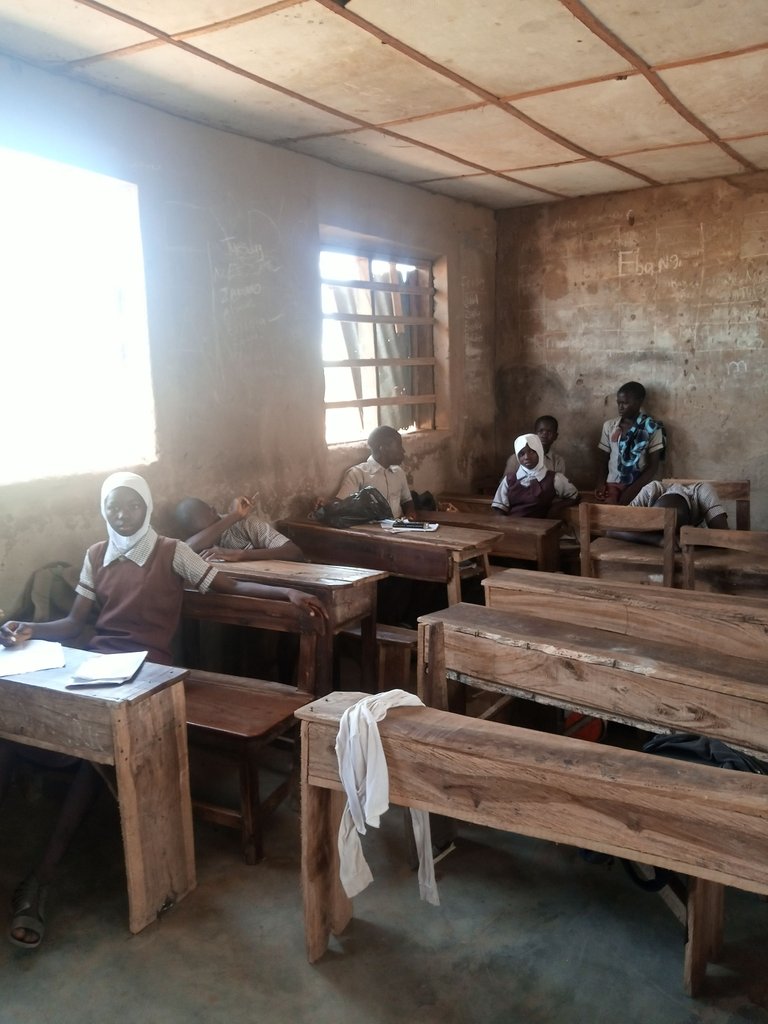 ---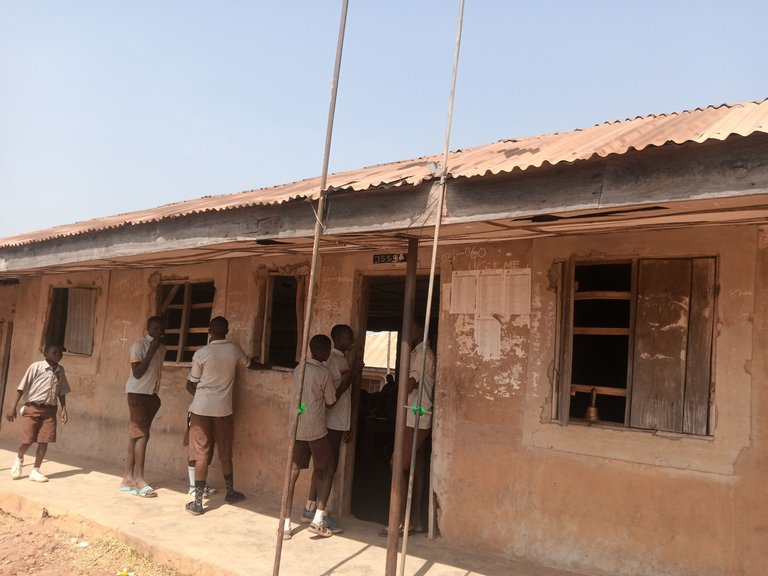 ---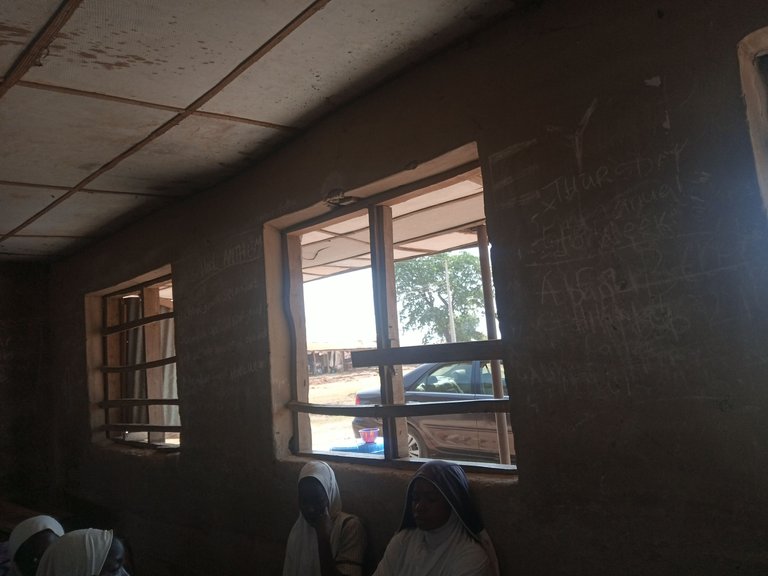 ---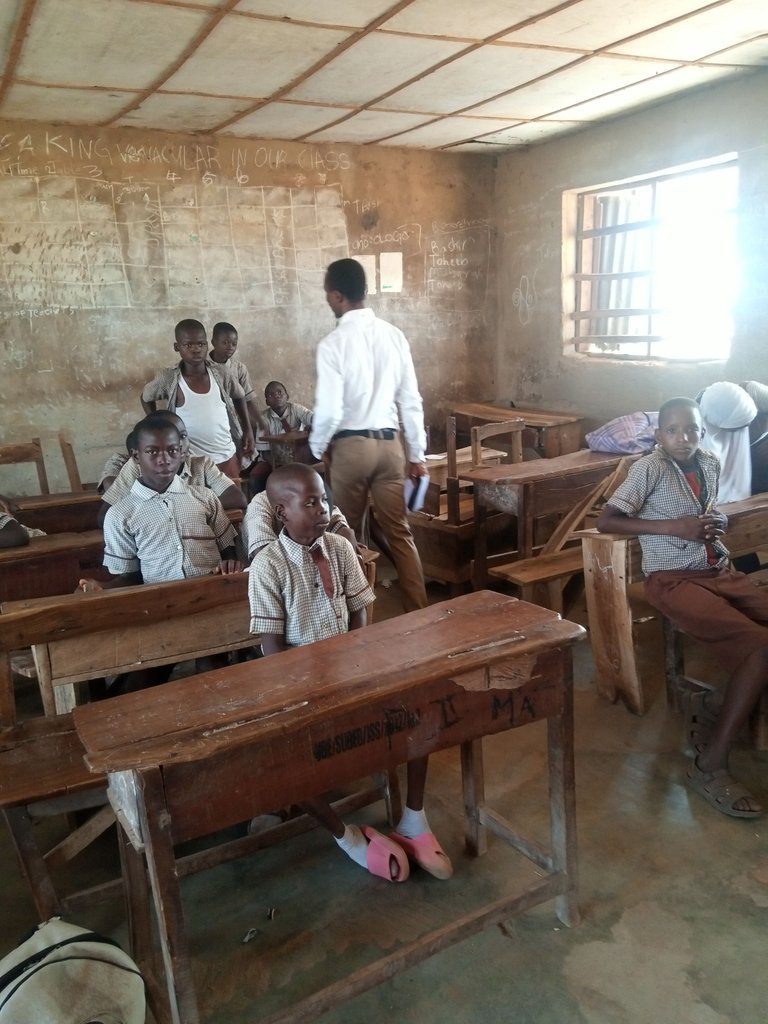 The selection process was over and each pupils and students received their gifts.
We bought shoes and sandals according to need and these wears can be worn either to school or as Christmas shoes for fashion.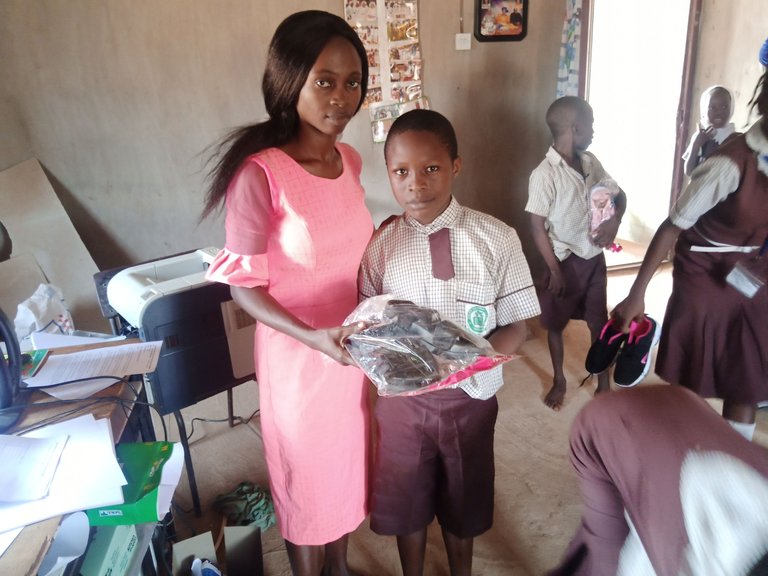 ---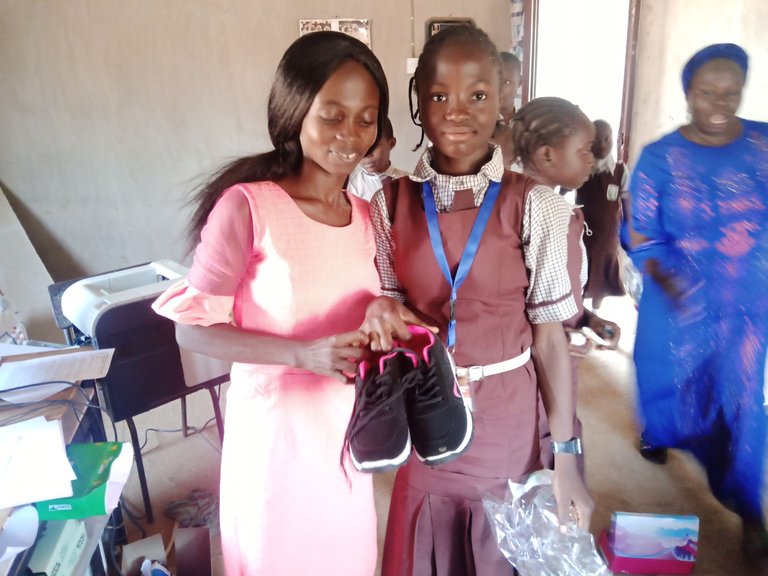 ---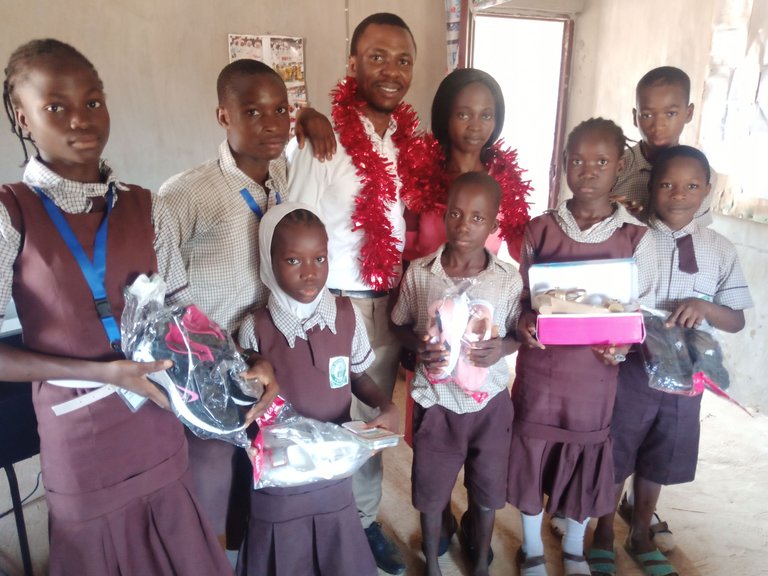 ---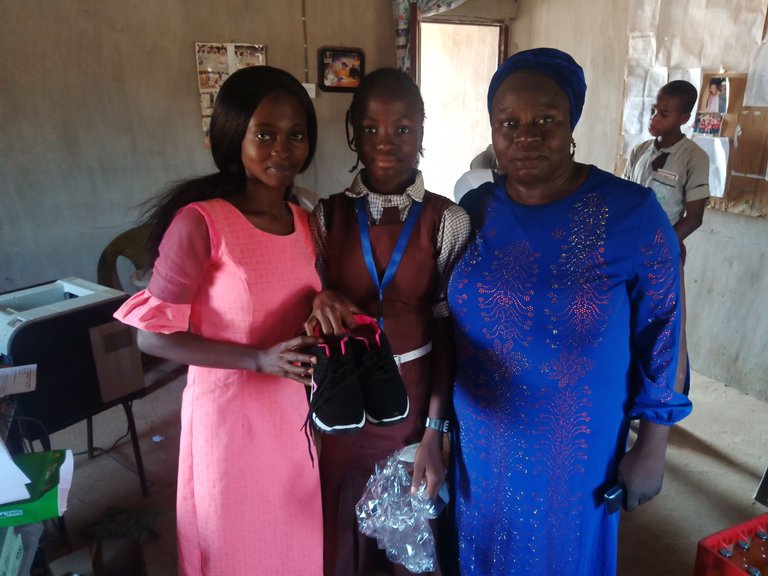 ---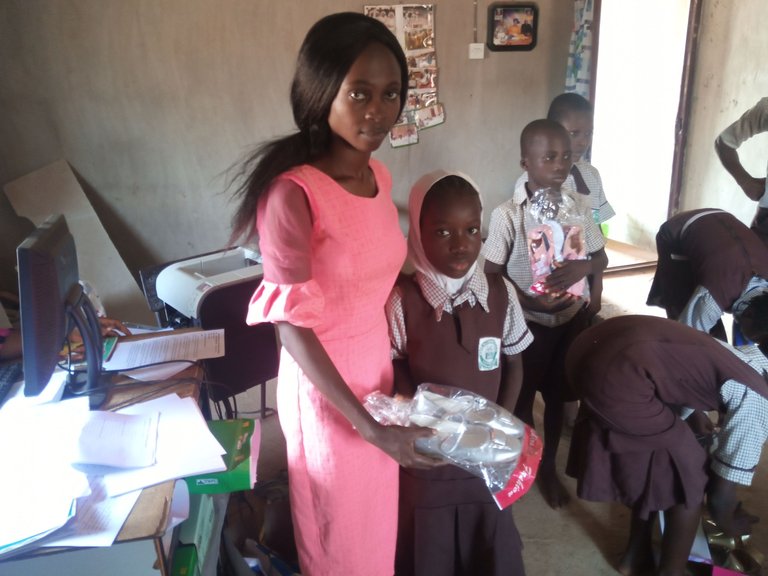 ---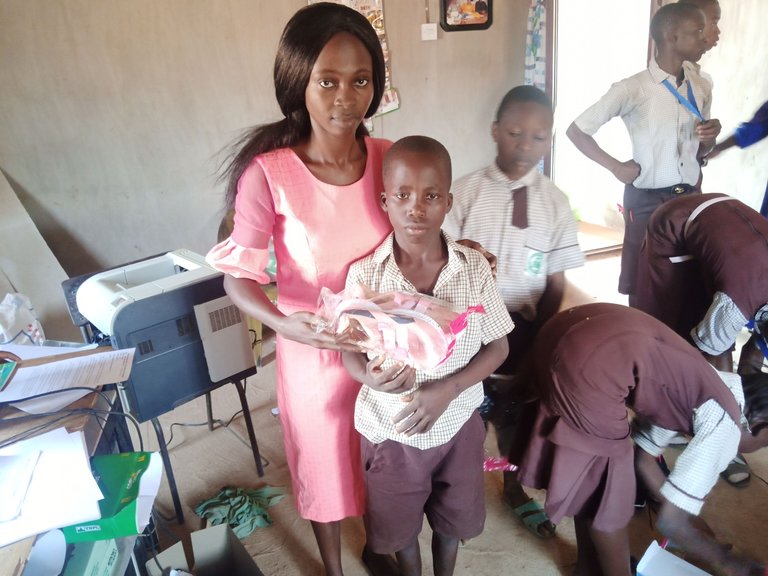 ---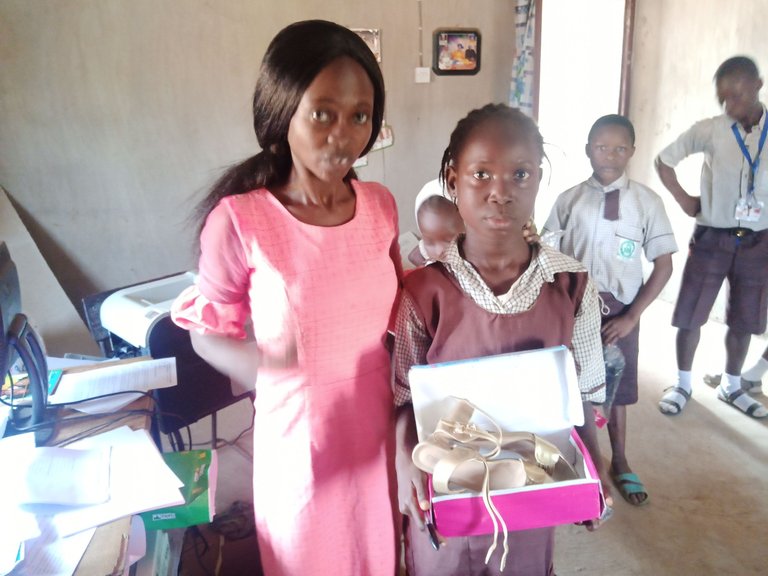 ---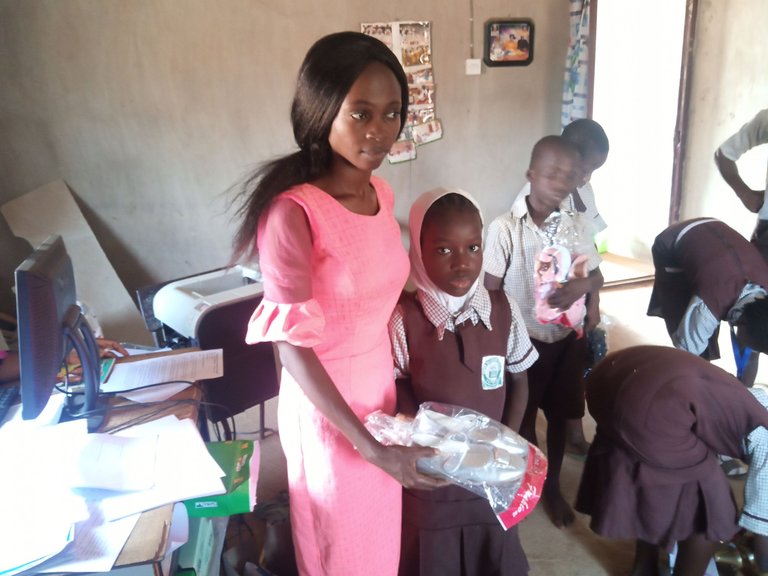 Some pairs of the footwear's didn't fit into the size of the categories of children in need, I placed a call across to the seller who has promised to swap these ones to the size needed by the children.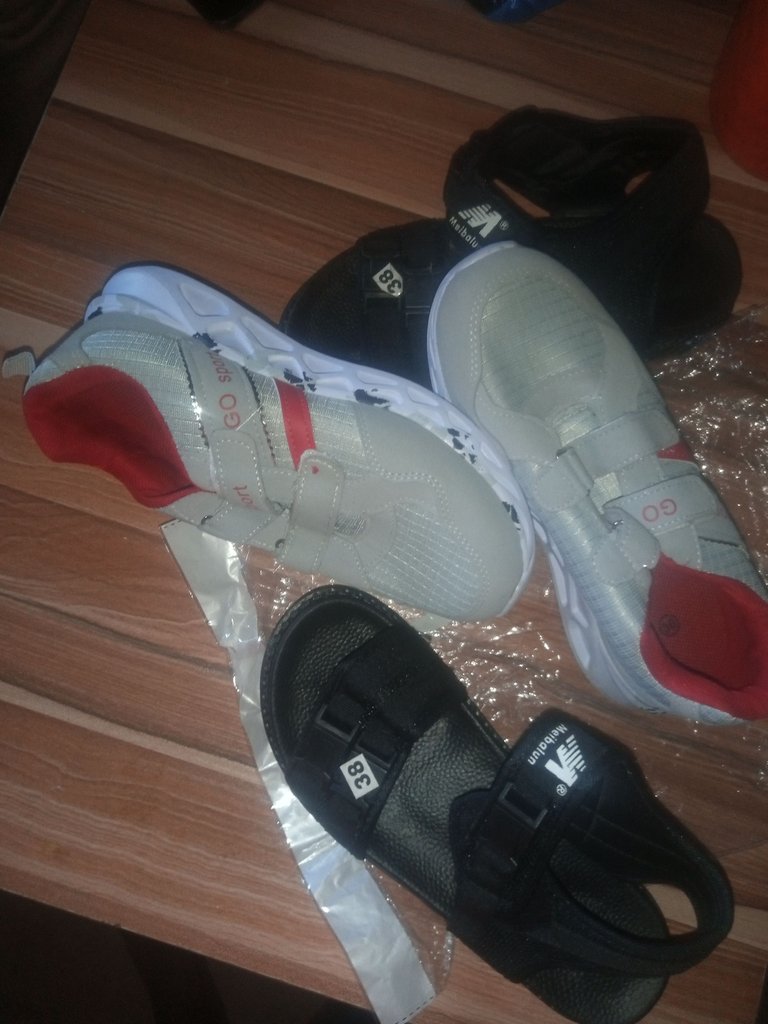 This other child caught my attention, he has no school uniform nor sandal, he couldn't afford the schools fee or other materials.
And was left roaming about the compound, his father is the chairman of the school and yet they could not afford these thing, this was touching.
I took a budget of his needs and I wouldn't be needing more than 8hive to meet this purpose, offering to help, we scheduled a date for me to stop by again to clear his bills as 8hive wouldn't be over bearing.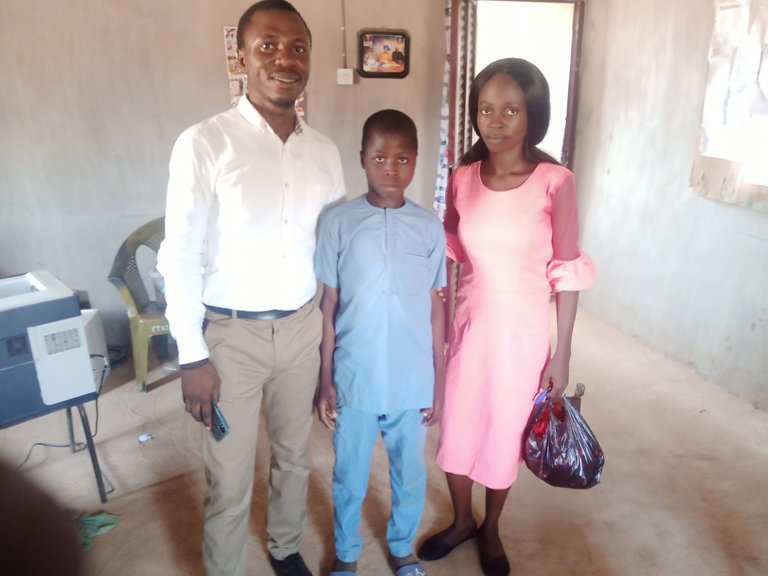 Refreshments was served in the midst of the term examination and these snacks and drinks will be distributed to the other students who couldn't get a thing from us today. We didn't come with enough to go round.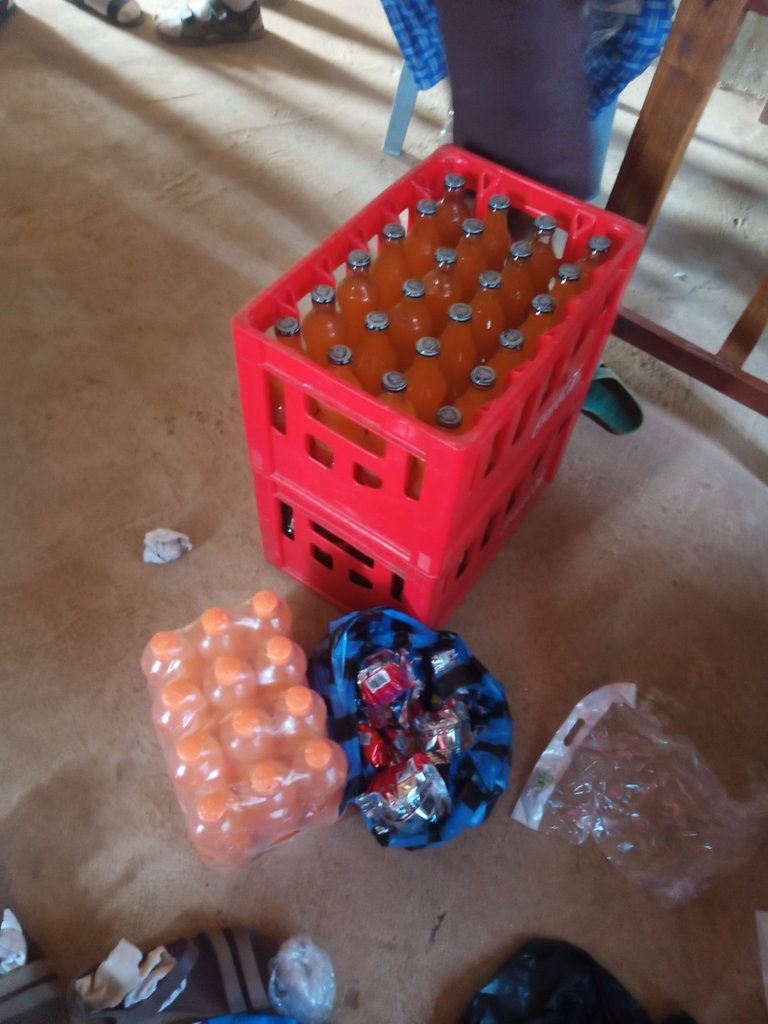 These lessons i have learnt from today's event.
You don't need much to be a giver.
Am willing to continue with this, bearing in mind that if I can keep a budget of jus 1hive weekly and if I get to sell this a reasonable rate I could reach out to the needy in my community and this wouldn't end here. There has to be a continuity and will be my responsibility hence unless I have willing partners.
The principal gave a vote of thanks and I was quite shy when the pupils went on their needs in thanksgiving.
This isn't a punishment and they need not do that, but it was just how grateful they were.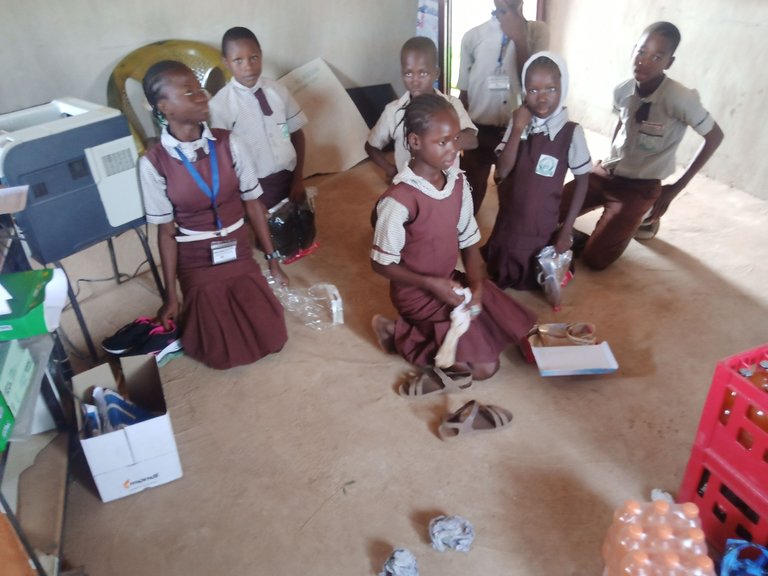 The pupils were having exams and we took pictures while others ran along to catch up with their papers in various classes.
---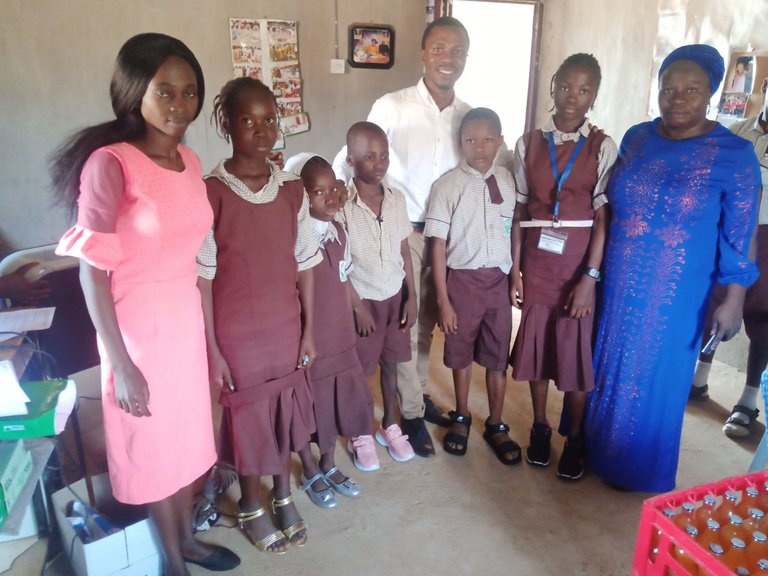 The joy of a giver can never be quantified.
I felt this joy maybe partial because the resources weren't coming directly from me but trust me, I was melted with genuine happiness and contentment to be in a position to impact life.
This gesture can never be forgotten in a hurry and as little as 1hive that was given at that airdrop can go along way to feed one hungry mouth around here.
This is in Ilorin area, kwara state Nigeria and the name of the School is called Tepatan.
Here is right in front of the principal office and a notice of covid-19 warning.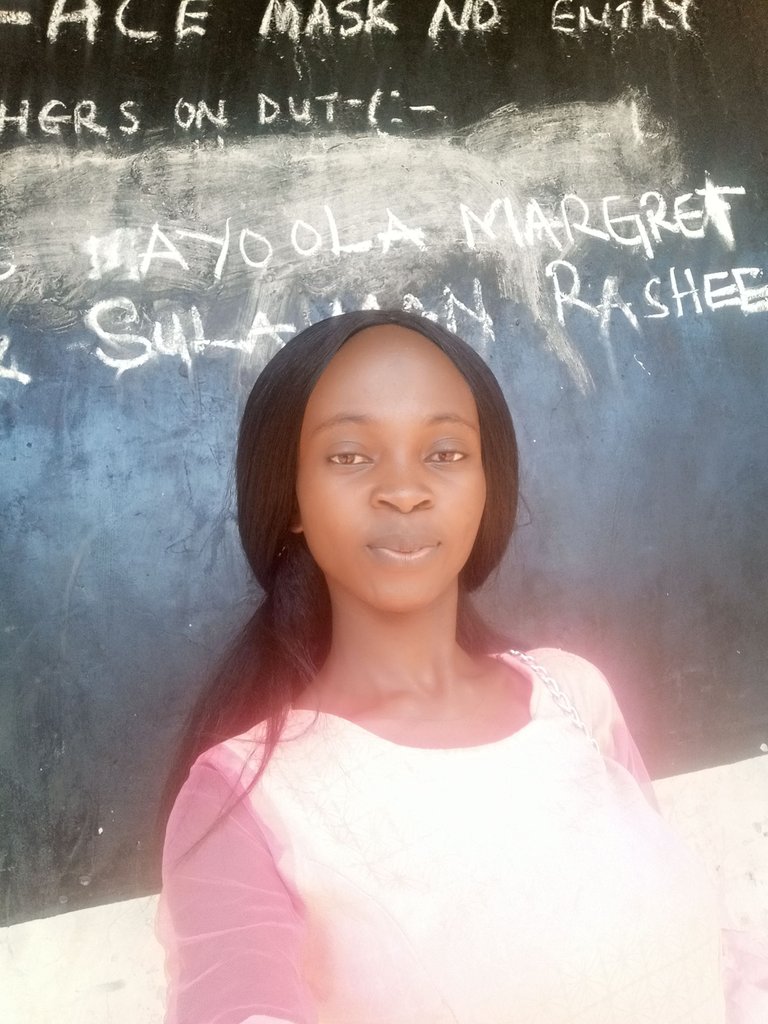 ---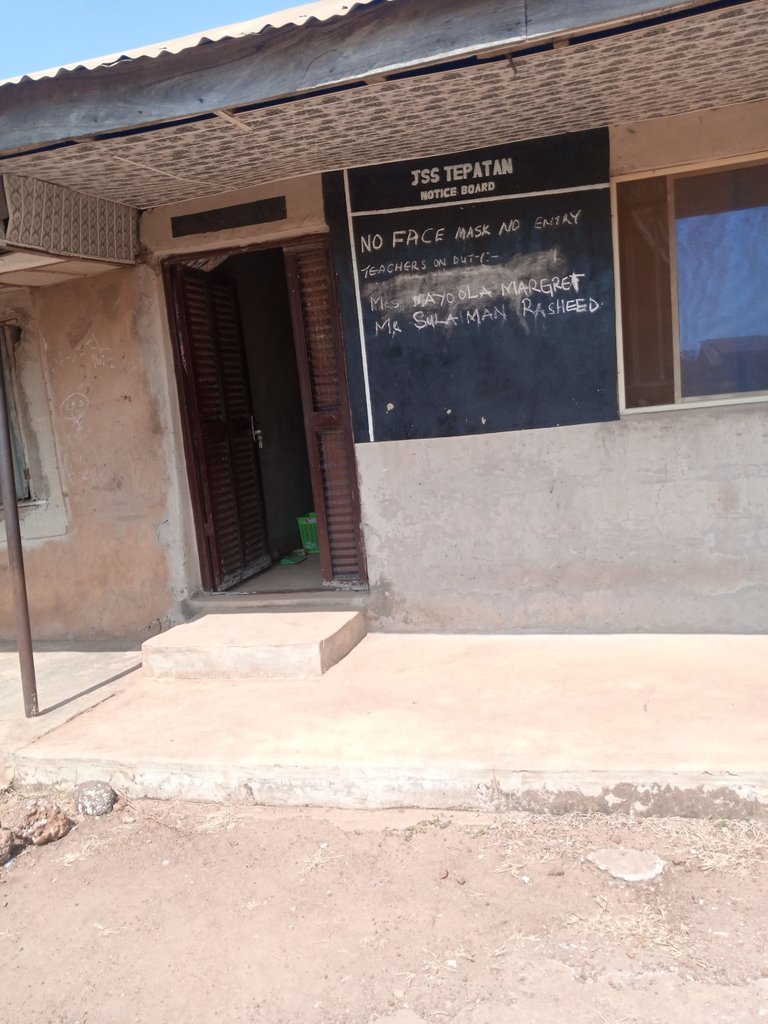 Who could have thought that I will be awake at that time of the night to visit a discord link with an airdrop going on, the truth is that I was awake all night as my sister was meet with the pangs of childbirth, we went to the hospital at midnight and I was sitting right beside her in the labor ward, the only way I could ease the tension we were both feeling was to check out my hive blog or a discord for some distracting comfort.
Right there and then the opportunity came up and not minding the current situation I was in I took up the challenge
Been unable to visit the shopping place yesterday I had it shifted till today and now the good deed has been done.
Whatever you give out of a pure heart can never be too small
On behalf of my self and my community and all of this children we send our warmest thanksgiving to @psyberx for trusting me with this task and putting smile in the faces of these young ones.
Thanks you for coming around taking your time and patience to read this lengthy post, you can invite other friends you feel might benefit from this airdrop to join this discord link about, get connected and make more friend.
Shalom.
---
---