Fabric inspired dress design by Your's Truly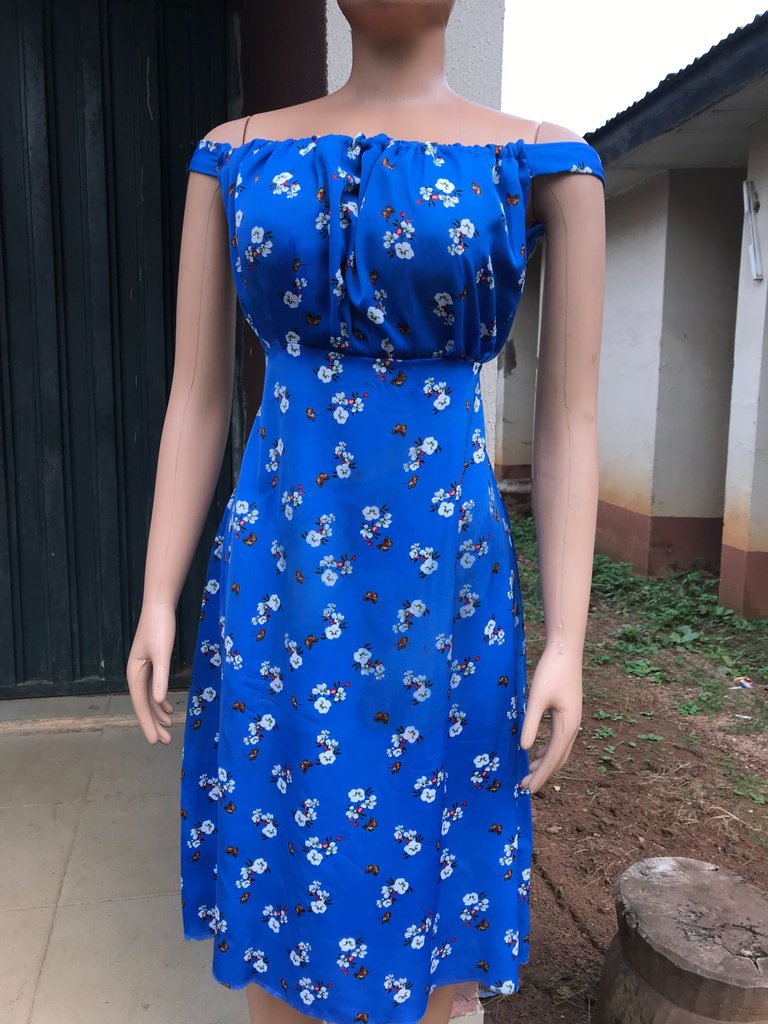 This is how the blue color kept tempting me to do create something.
I hardly walk past any fabric store without finding something that calls my attention and out of the midsts of all the other lovely fabrics, this flamboyant blue had caught my attention and kept screaming pick me, pick me 😂 .
It was just a single trouser length and wouldn't be enough to make any dramatic outfit but maybe I can make good with what is available.
This is the moment when having a small physique worked to my advantage. 😂 For anyone with a height a little taller than mine or a bust circumference larger than 36 inches might never be able to utilize such small fabric to make an outfit for themselves.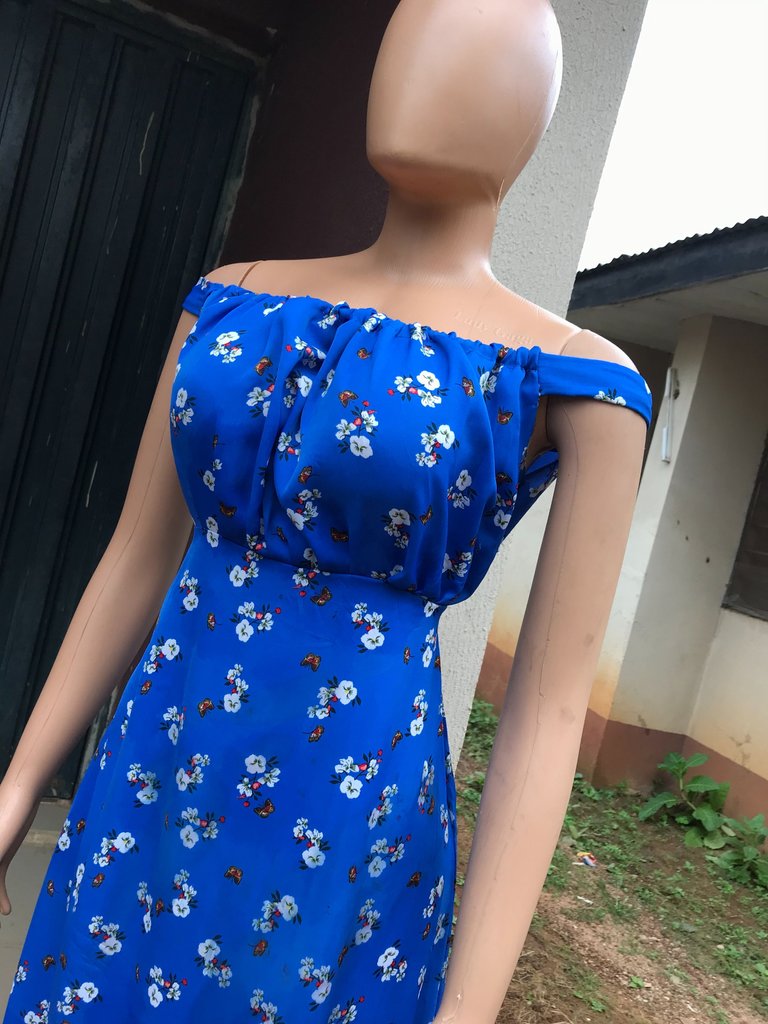 Another thing I often do whenever I find myself in the street is to admire peoples outfits.
I look at brands, styles and everything about clothes that draws my attention. Sometimes I zoom my phone and take pictures of peoples clothes from afar.
The intension is not to mimic other designers but to see how i can recreate and enhance existing style or pick an inspiration from there to make something better.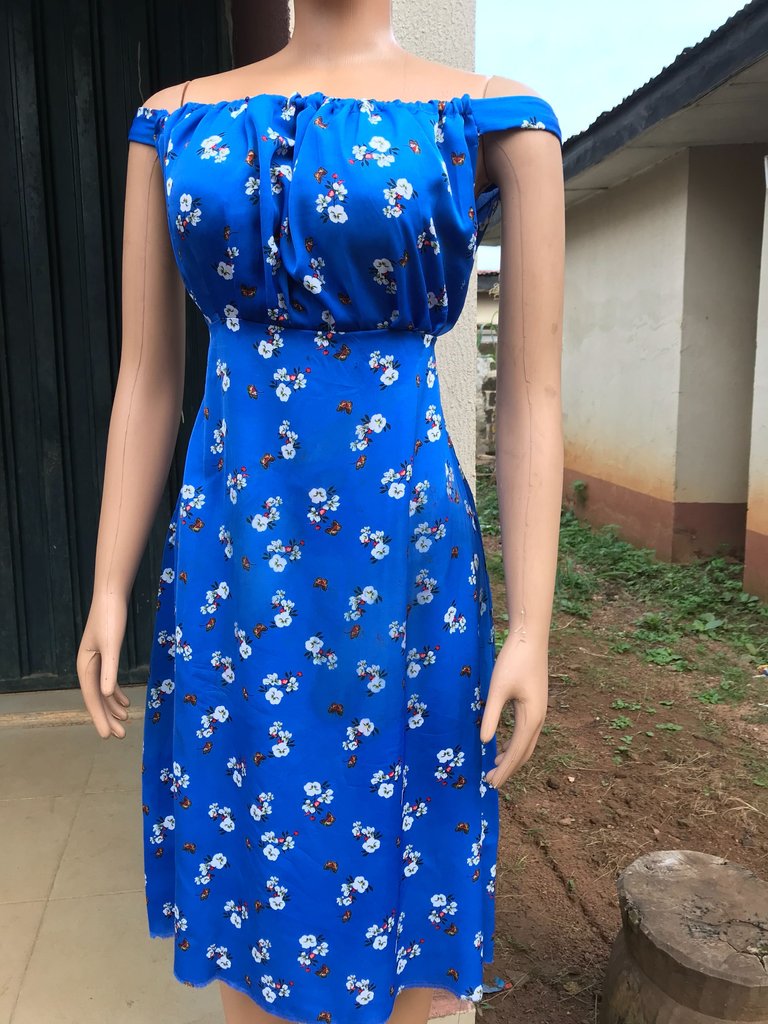 That was how I cam about what to sew with this fabric. An off shoulder is one design that will be stylish yet maximize my fabric.
A made a A-line cut for the lower part instead of a fitted dress.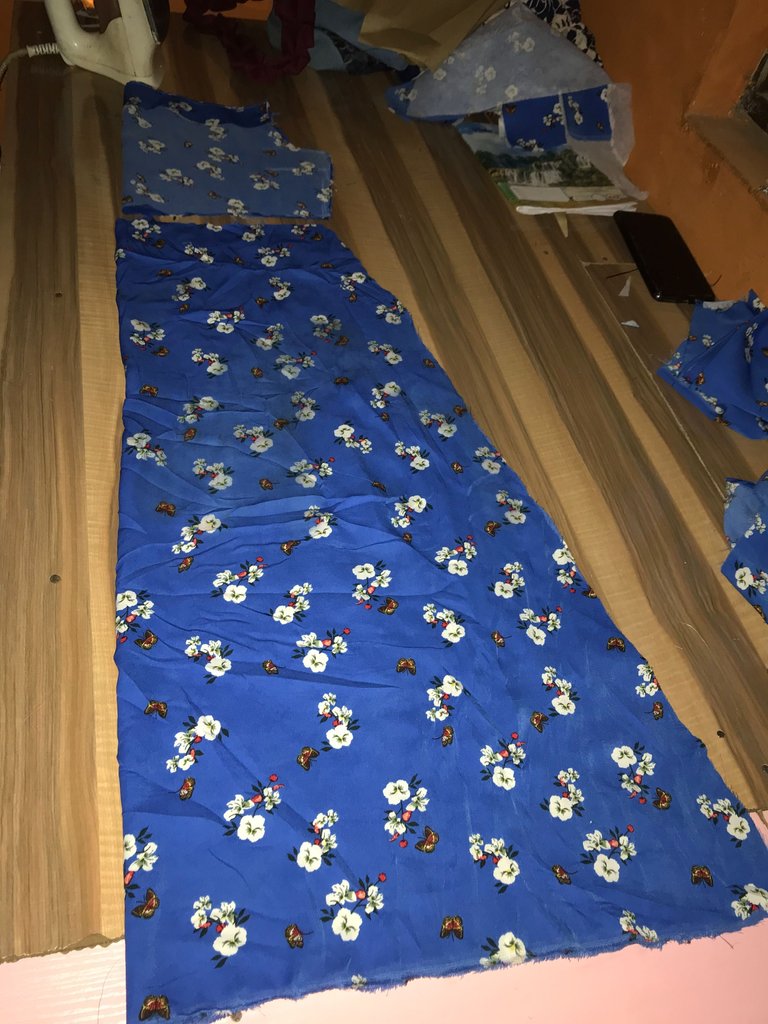 The back bodice was next which I had cut the small off shoulder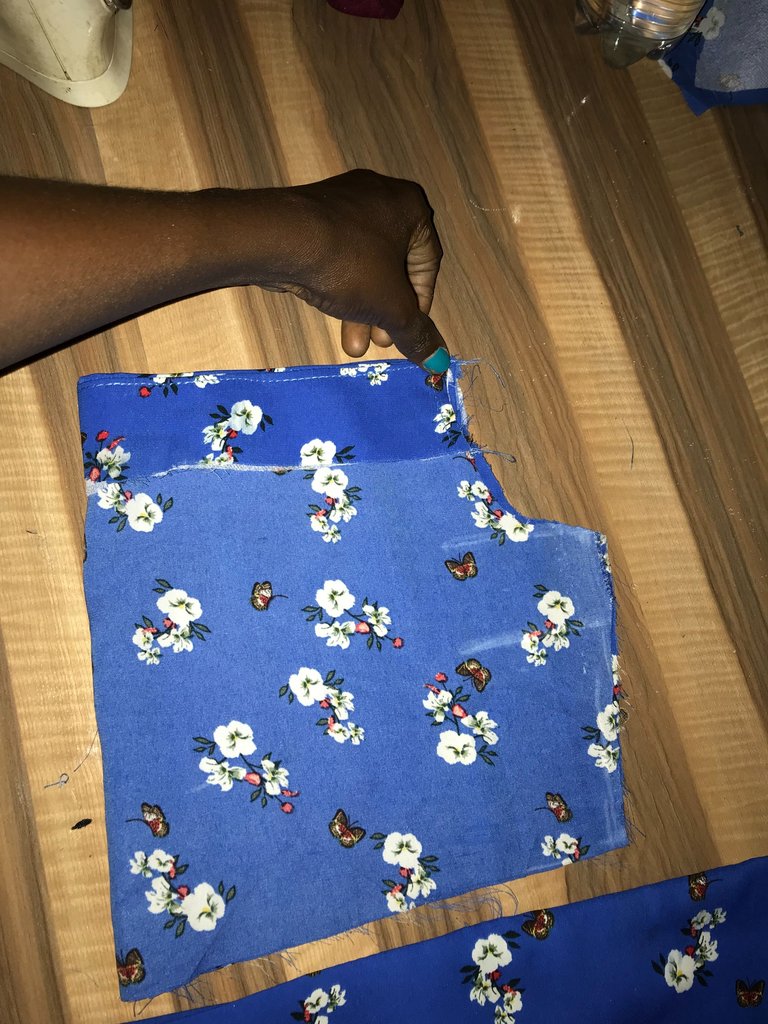 Not willing to have a fitted front bodice, I had cut this out in the sane manner as the back with excess width which I had pleated both at the chest and under bust line.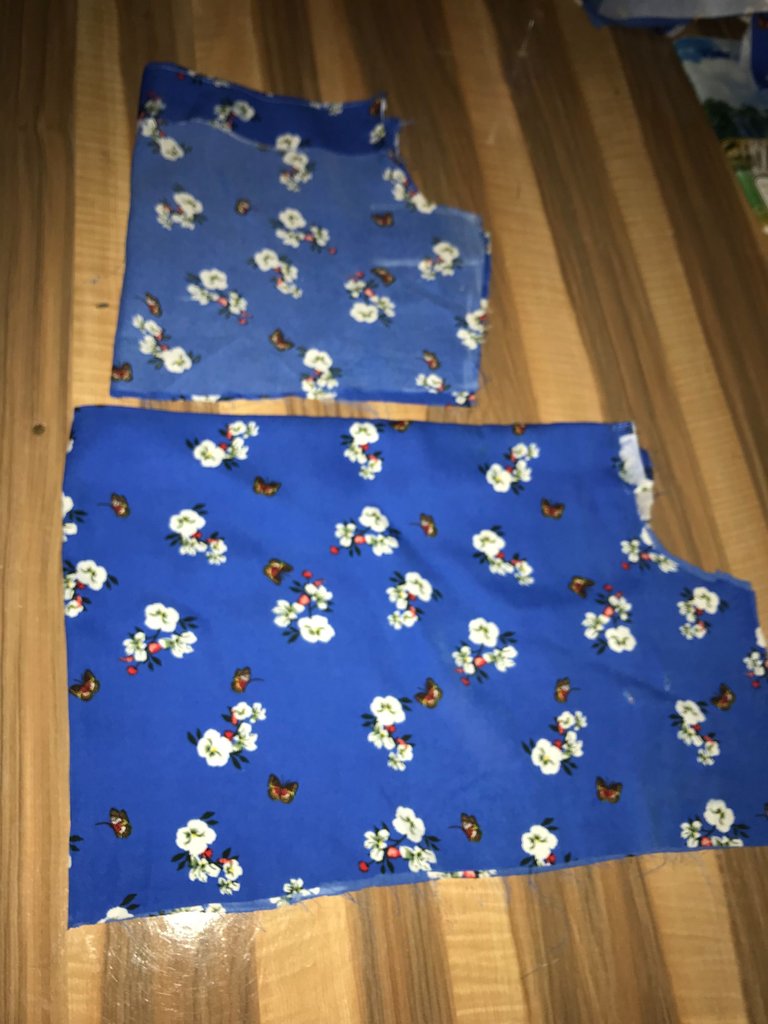 ---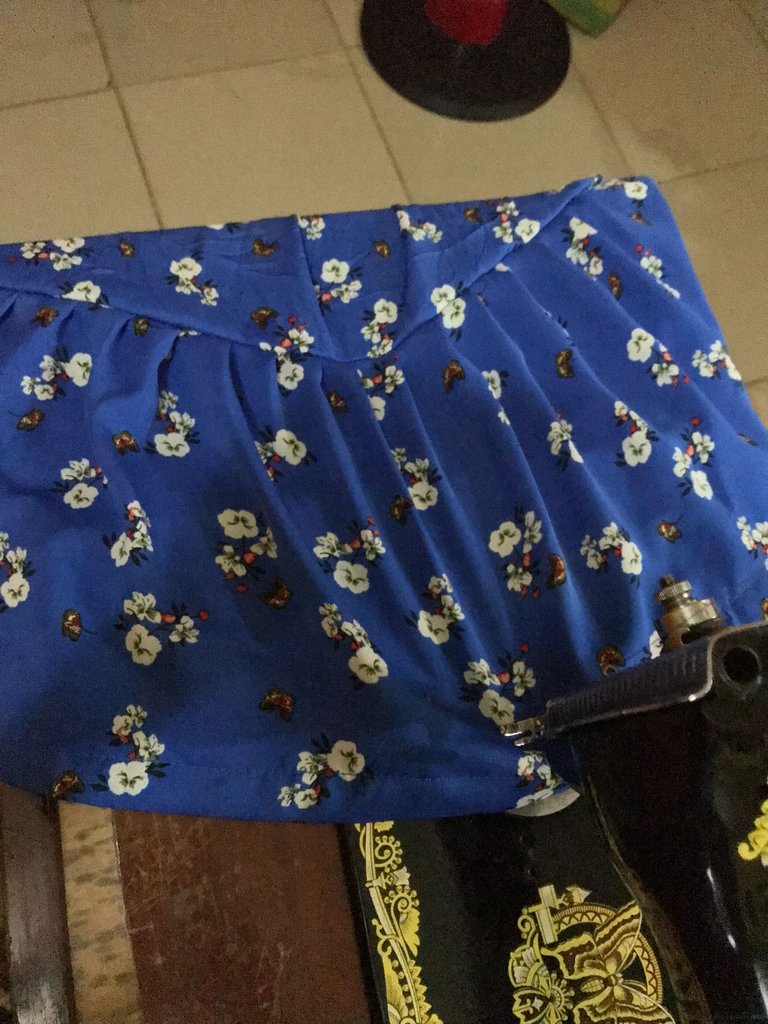 And just like that with fabric from the store and street inspiration I had put this together.
Here is just how the fabric look so unkept when I bought it.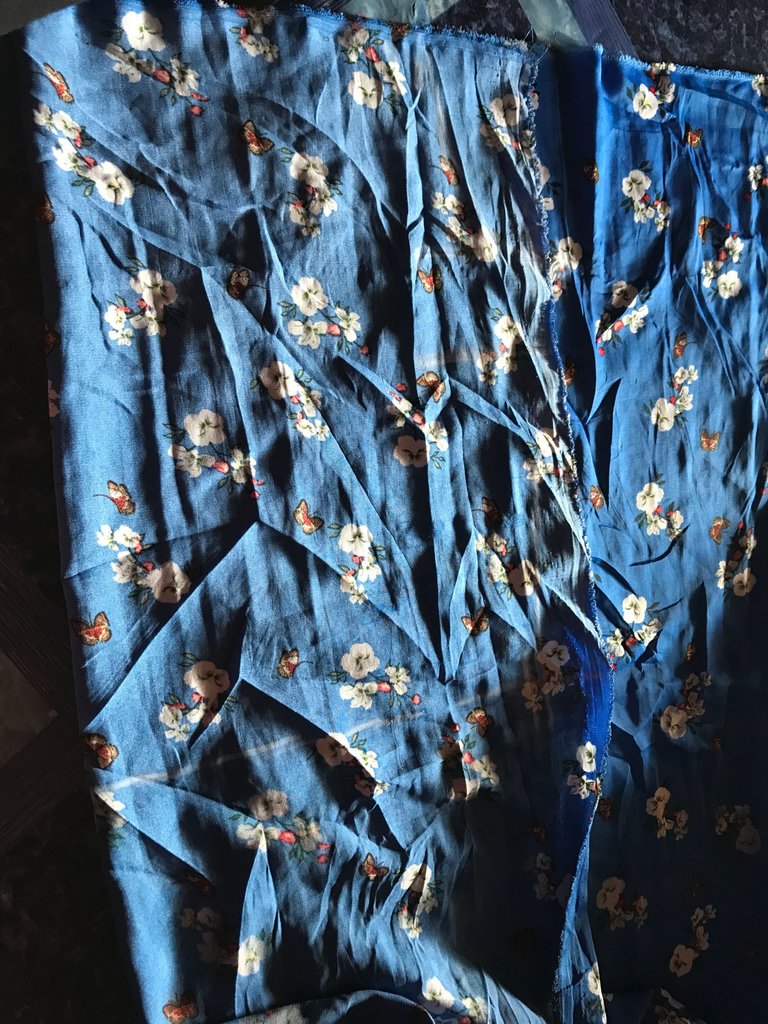 I am sure that you are not expecting to see a sleeve on this knowing how I had to maximize the fabric,But I have an idea and I'm sure it will amaze you.
---
---