How a major section of our Rice Plants is getting Damaged
Applying chemicals to our farms and in our farming activities has both advantages and disadvantages.
Chemicals save us from alot of physical labour but not without leaving a residual effect on our farms.
When not applied at the right time and in the right concentration.
This is one of the damaging effect and major drawbacks you will experience.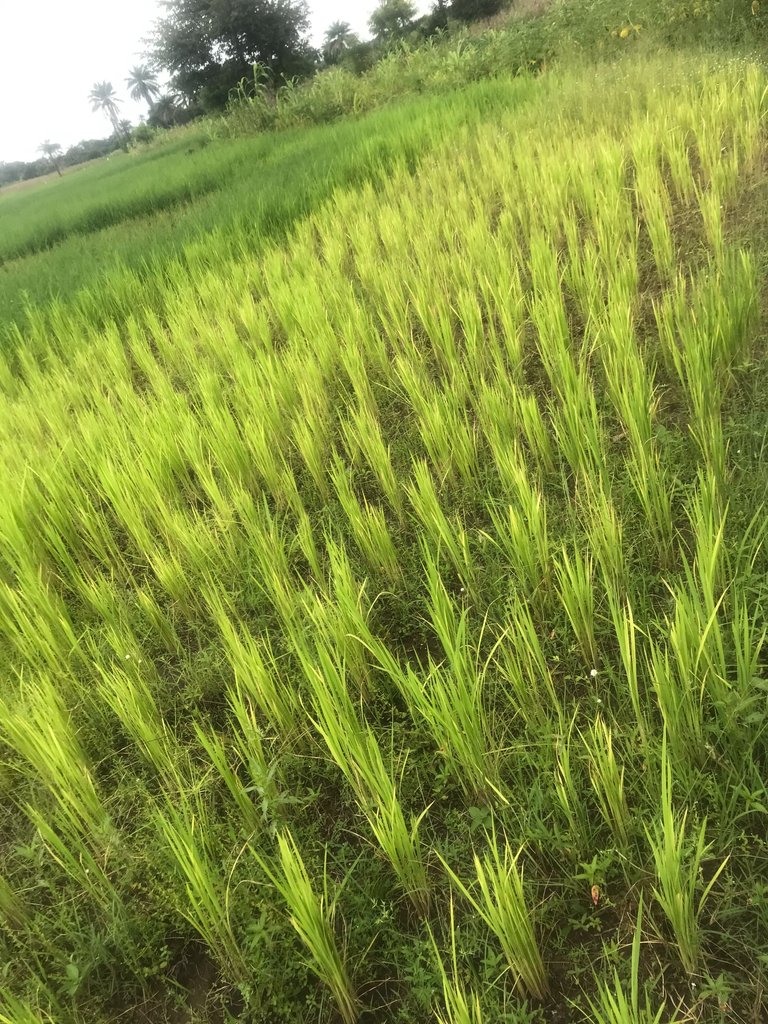 ---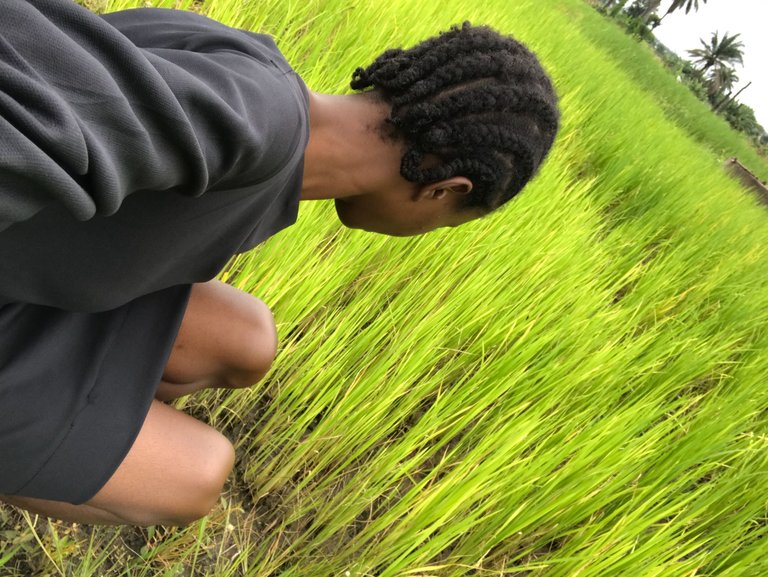 The rice plants have turned yellow.
And has not been rainfall since the last three weeks for it to begin a recovery process.
While trying to apply chemicals in rice field one must take caution to ensure that the weather is favorable as well.
Every year we often experience a break in rainfall called the "August Break". In the past this was a consistent thing that happens in the month of August.
After the rains commences From the month of February or March it falls at a consistent rate until the August or September break.
This year we are experiencing a September rain break.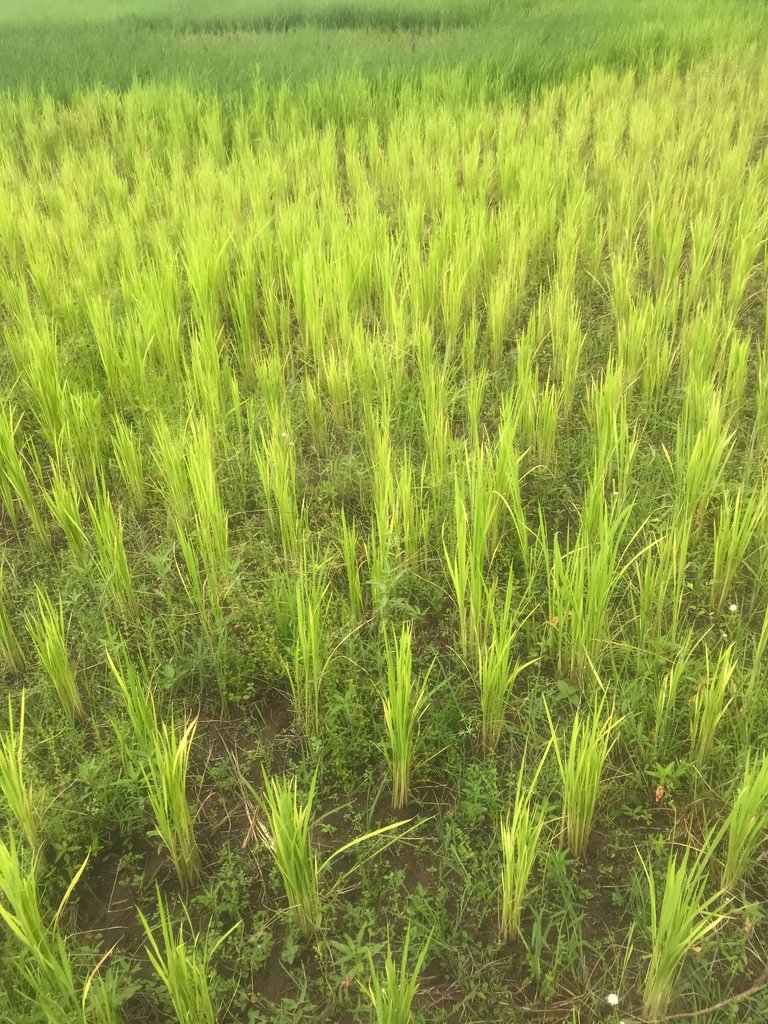 For one full month the sun has been very high and there has not be any rains. Sometimes we experience just a drizzling.
We have applied chemicals to this portion of the farm right about when the rains ceased.
After chemical application we must be careful to do this during the periods where rains will fall on the field after chemical application.
For instance after applying chemicals, about 4hour is the interval needed for the grasses to absorb the chemical and after that timing, we should expect rains to fall on the field so that the plants can recover or the chemicals concentration the rice plants have absorbed will be diluted.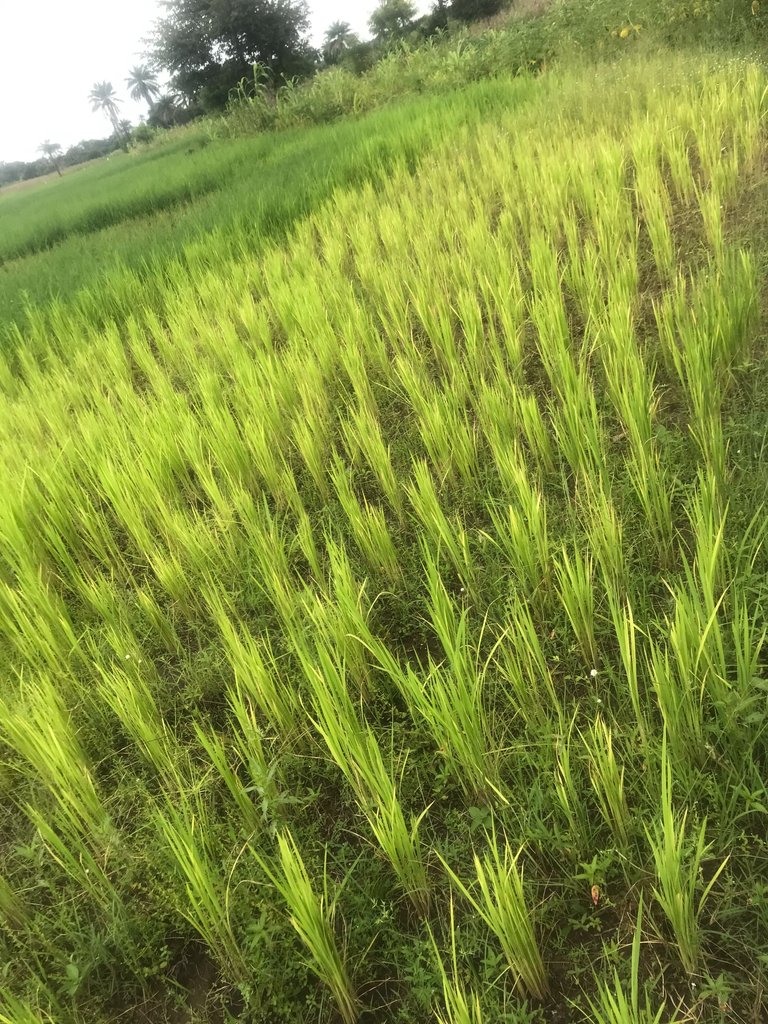 There was no rainfall on this portion of our rice plant after we added chemicals and you can see the effect on the rice.
The field is dried
And the plants is heading for more severe damage.
If this continues it is likely that nothing will be harvested from this portion of the field.
Agricultural practices must be done in the right way and time if we desire quality harvest
---
---