How to generate income and a paid salary from the 20% HBD savings APR
Hello Hive.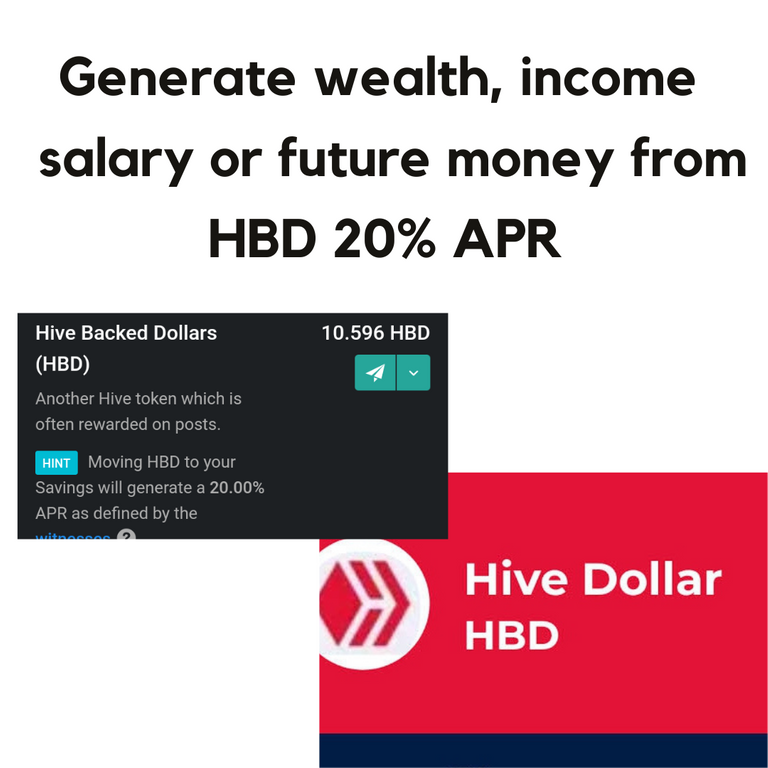 It is worthy of note that hive blockchain has developed so much that anyone who keys into its endless opportunities can generate income for himself or even get a payout that could be worth more than the salary any government can pay such a one.
The minimum wage in Nigeria lies at approximately $70 which is 30,000.
Imagine a HBD savings of only 6k can earn you upto 84HBD in a month. If HBD is pegged to a dollar it means that your $84 HBD amounts to $84.
Earning passive income from just saving 6K HBD is worth more than the minimum wage around here, what more can be an easy way to earn more money than this?.
Someone might want to lament that getting 6k HBD isn't possible, that's a huge milestone but unless you want to remain a 30k salary earner for the rest of your life, you can DCA your way into saving some HBD.
Another easy way is to buy cheap hive and keep, when there is a price pump, hive can be sold twice or three times the amount of HBD, by then one can sell any amount of hive foe HBD and keep in savings.
Another easy route is to blog and earn your way into having such amount of HBD, it might not happen in a year or two but trust me, having to earn and invest this way is better than working any government work for 35years.
Posted Using LeoFinance Beta
---
---