Introducting my next WIP and a DIY transformation of a top to lovely skirt

Hello Sew mates and creative designers
It is another exciting Monday and am here with negative energy and vibe to mingle with everyone.
Hope our health is good and we are getting inspiration for new task.
Today I did a transformation for my top into a needed lovely Scotish skirt.
Am not sure if I can wear this at this age because only high school girl love skirt this short and in this print.
Am an old lady now 😂😂😀😆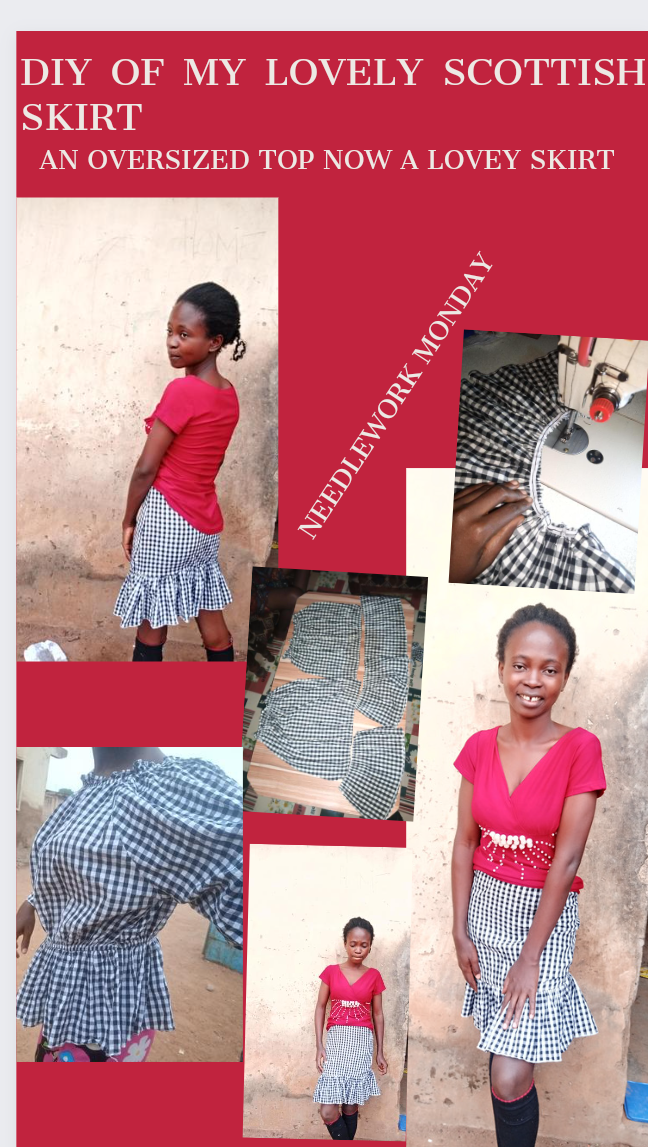 The top is a gift that has remained in my closet for over 2years, it was way oversized and every attempted to slim fit it proved abortive, I have been looking for ways to put it into good use because I don't like giving out my gift.
I would rather gift you something else of my own rather than give out something someone else has given to me, I cherish my gifts and it will take more love to gift them out ❤😂😊.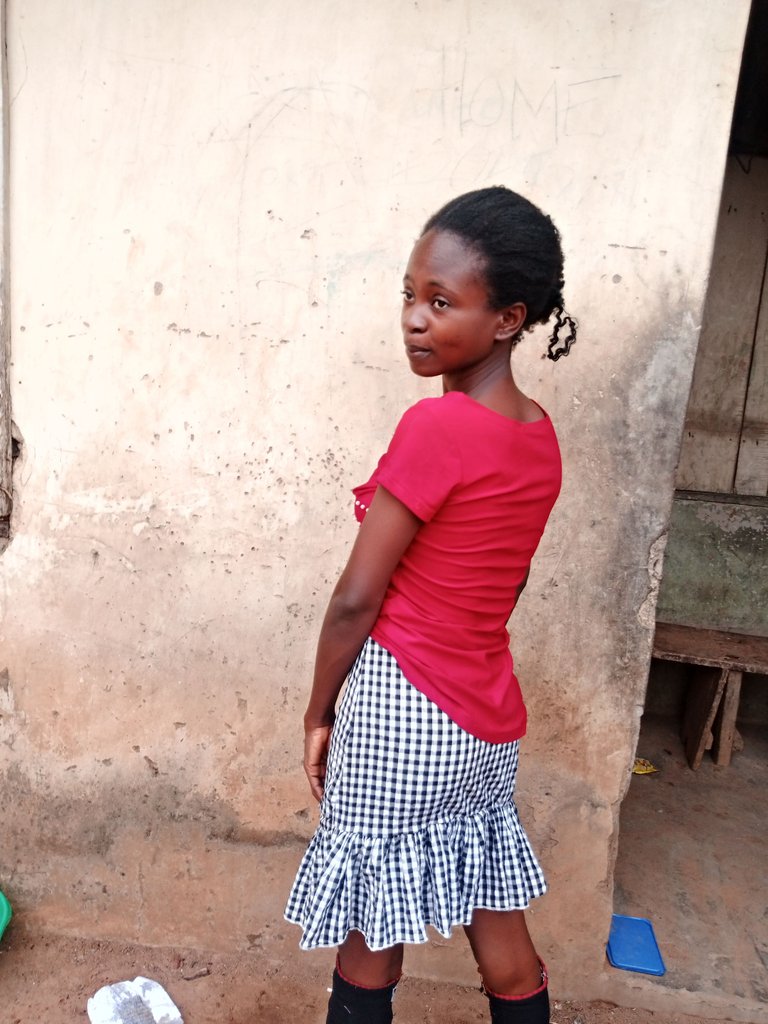 ---
It was an off shoulder top like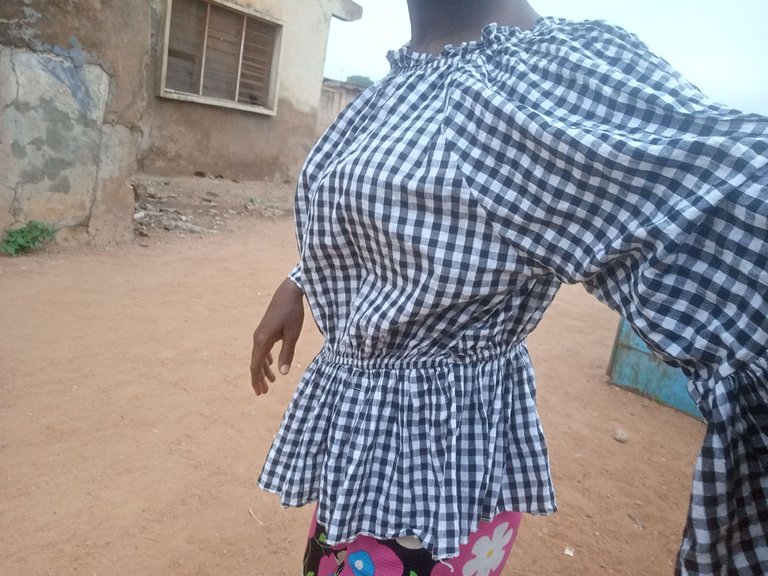 ---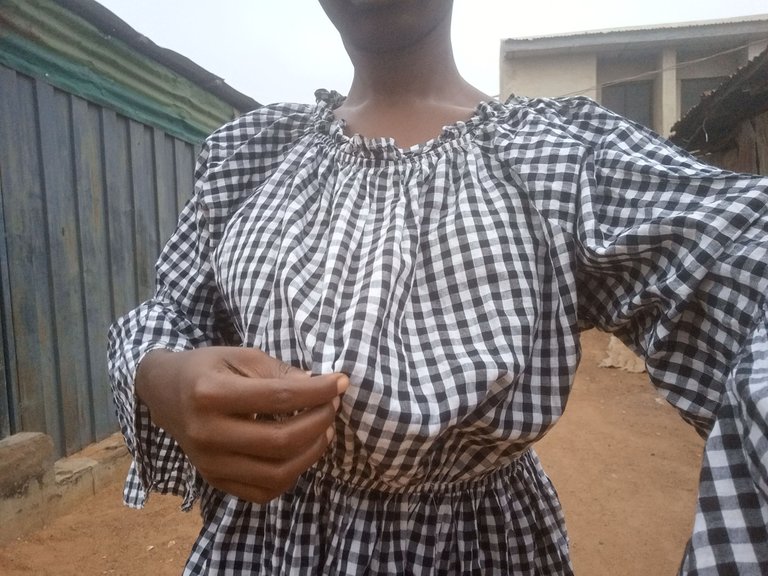 I thought it was an ordinary cut and sew where I will just cut out the sleeves but it was just one serious work, more like making a new cloth entirely.
I managed to rip off the seams, remove the sleeves reshaped everything to make a skirt.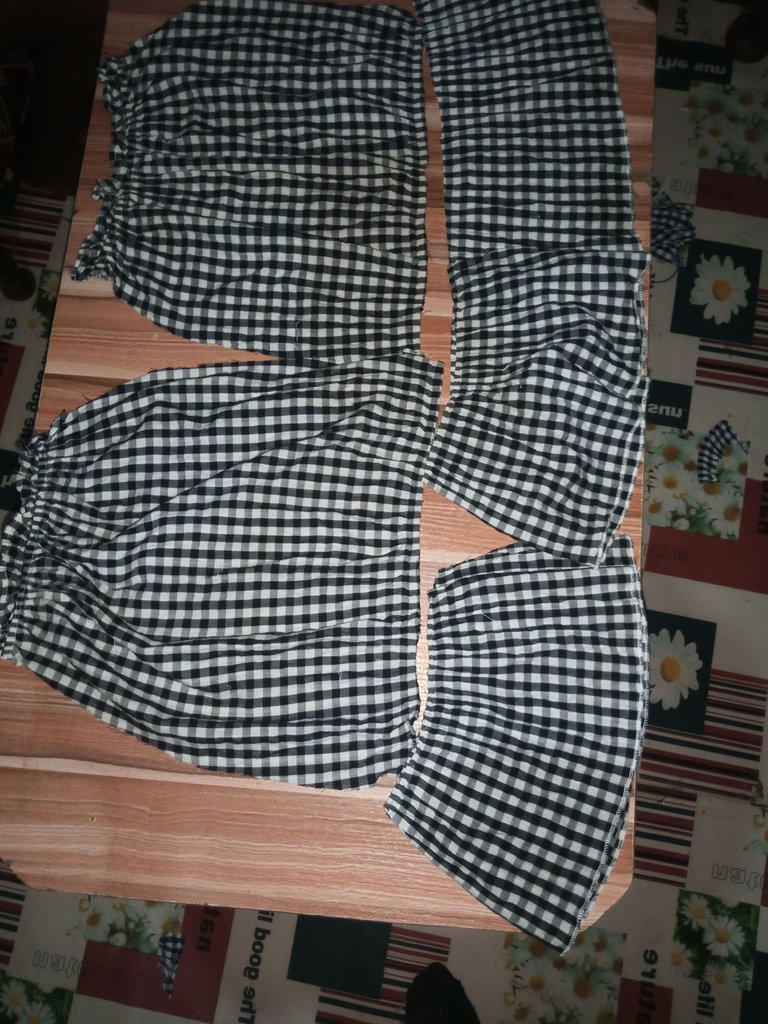 I remember @lauramica used to make lovely skirts from her jean pants and all and I felt i could try this as well.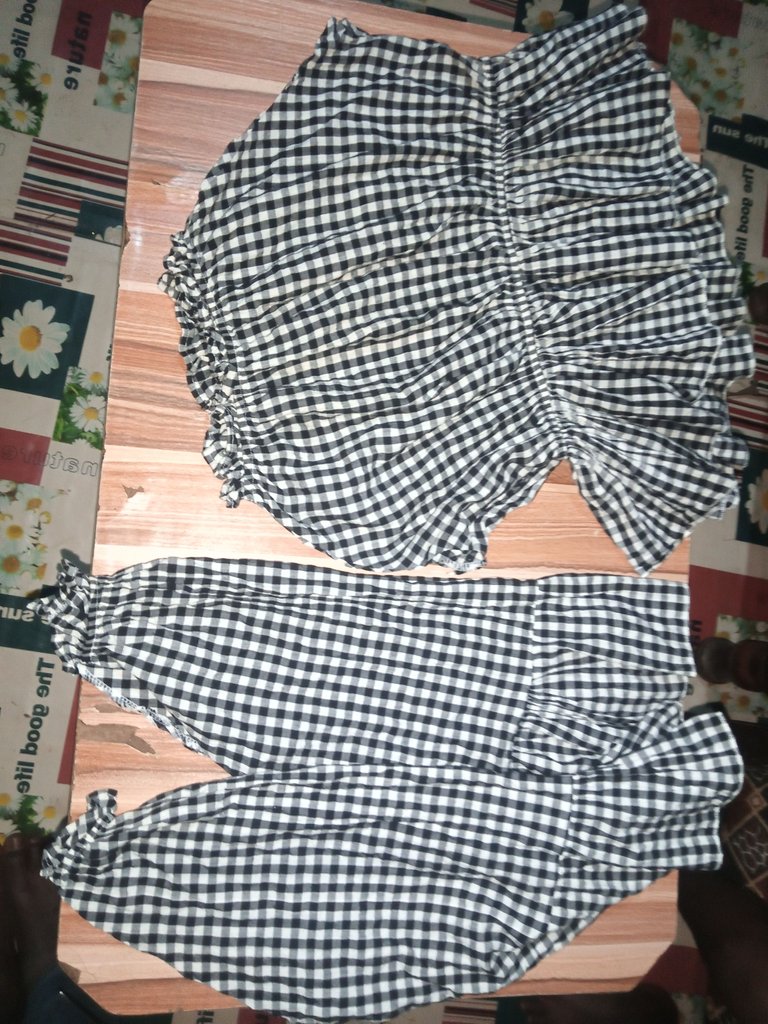 I removed the sleeves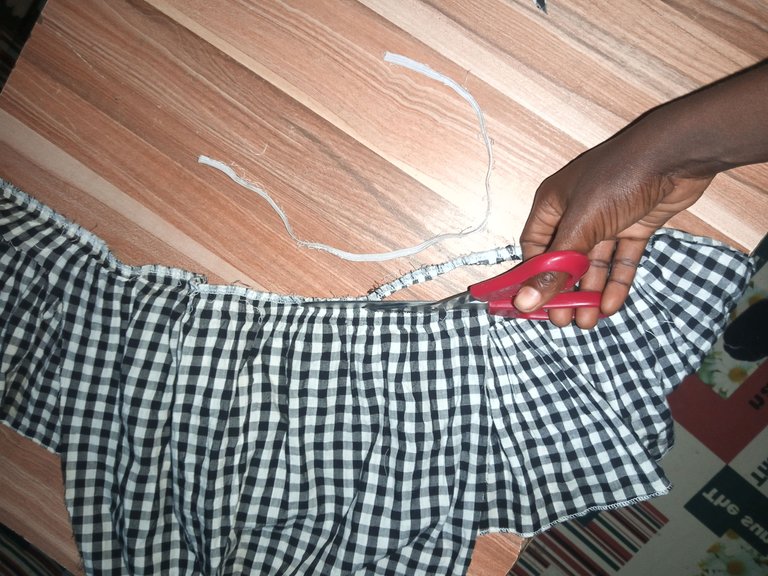 Cut to shape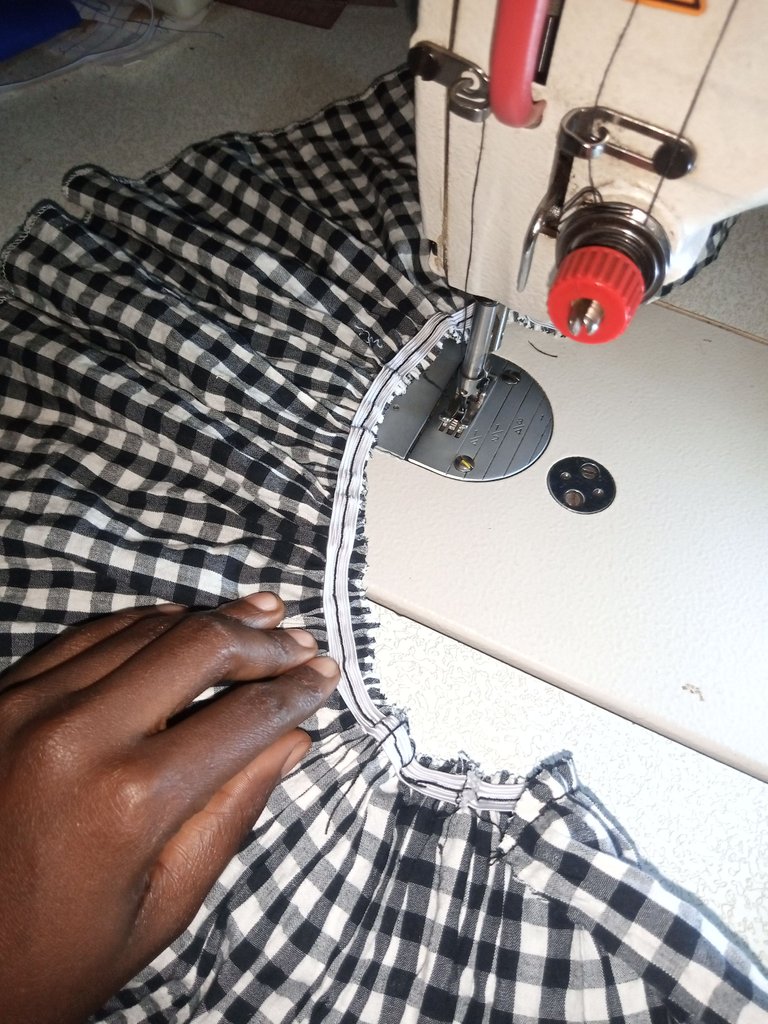 Added elastic to gather the down part and stitched it all up.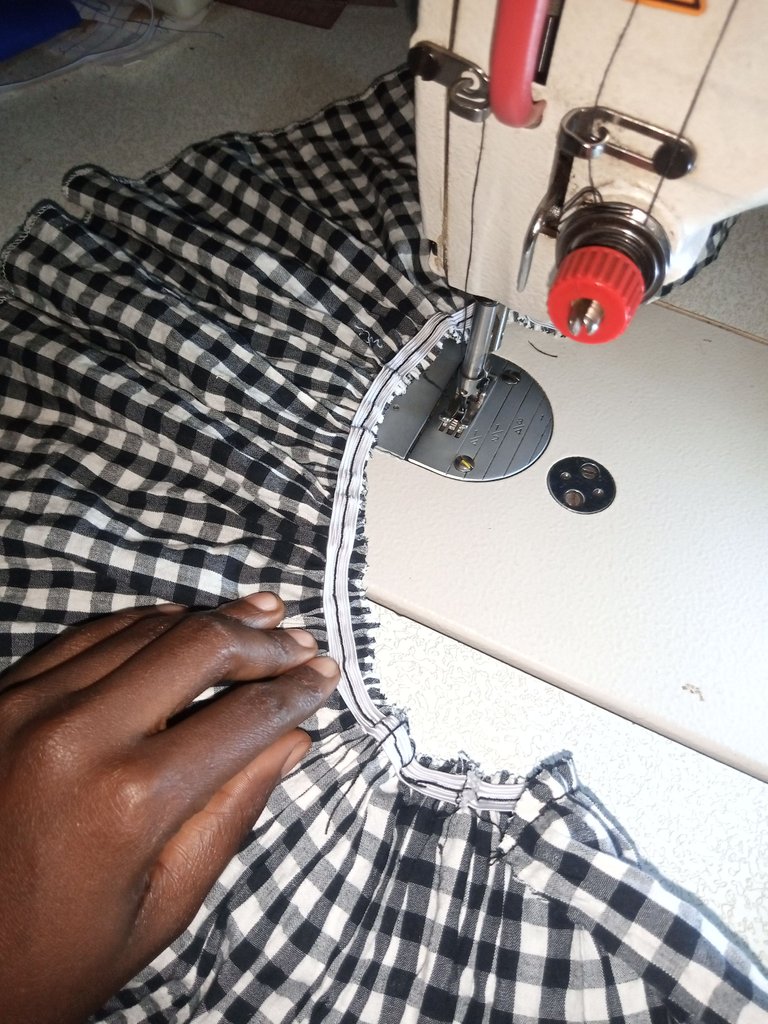 Introducing my next wip
I guess as many of us remembers my jacket, it was a total disaster that's makes @smilestiches laugh alot but it will just be my next wip and am gonna rescue it.
I made this jacket at a time I was just learning and had no idea of many things about the collar and the likes especially.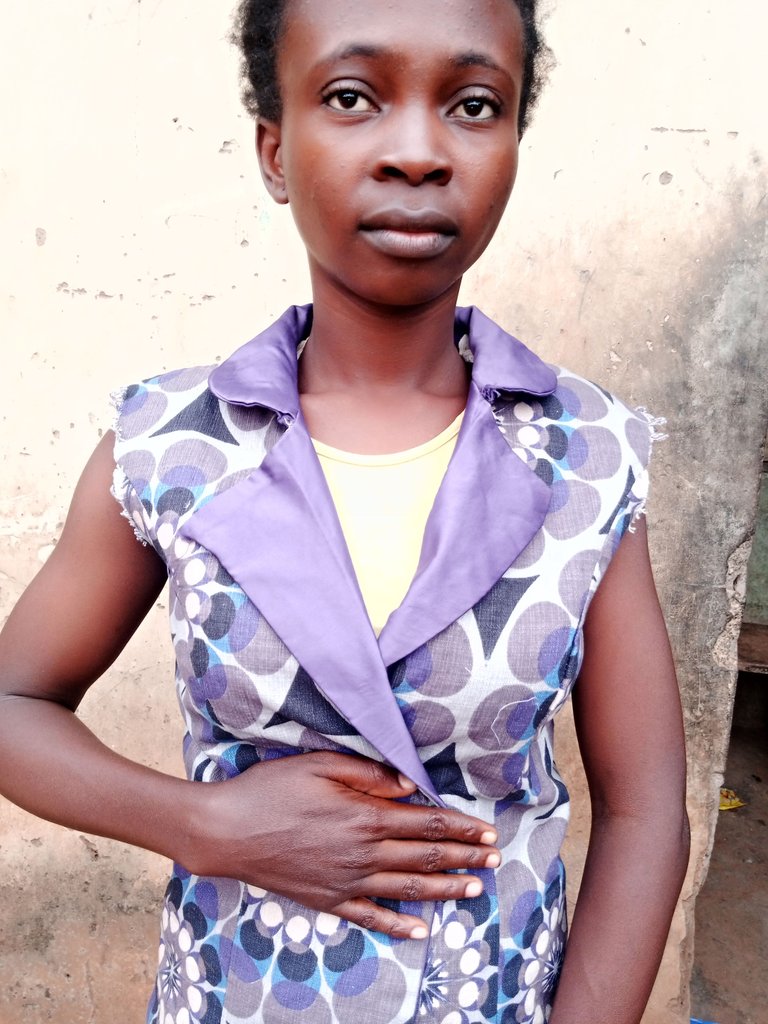 But now I have made some lovely jackets, a bit more perfect and I feel like rescuing this very one.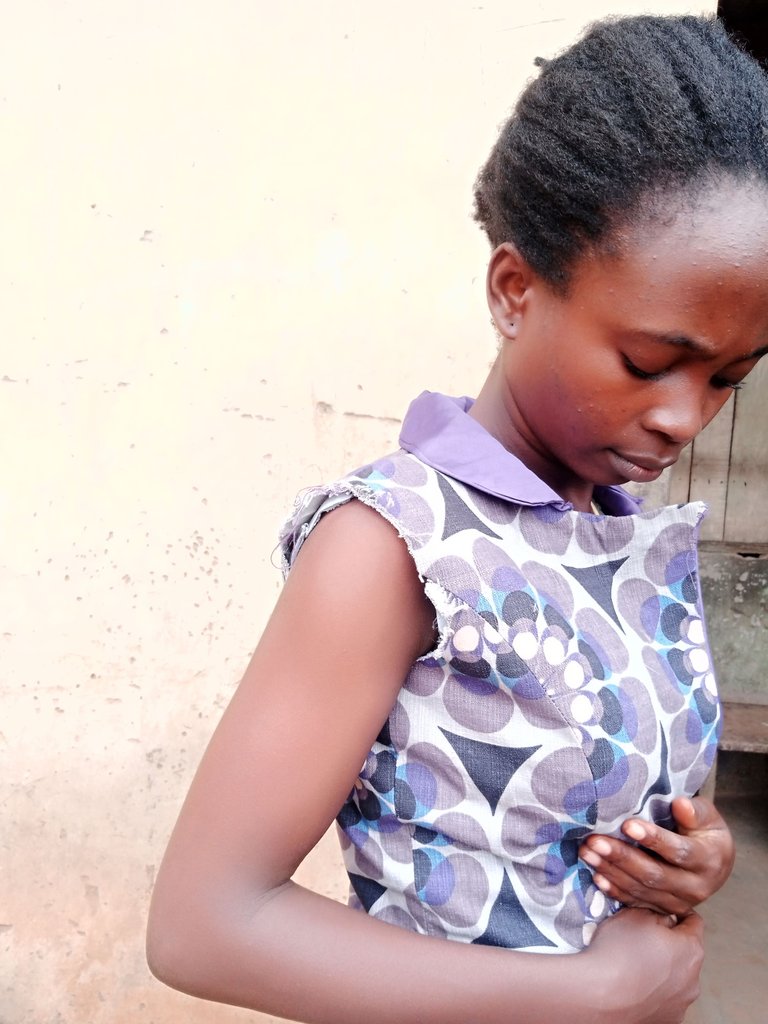 The fabric is all exhausted but am gonna have to but a plain matching color velvet to make the sleeves and collars.
Why am I about making the jacket rather than just dump it.
Well I can't say for sure, one thing I love is fabrics color and pattern and even though the jacket comes out ugly in the end as a result of the mixture of different fabrics am gonna wear it at home to keep cold away.
Let's see how the velvet enters this jacket and what becomes of it in the end, I can't throw this away.
---
---