Leo price gone up? Don't miss out of easier ways to earn more

Hello Hive.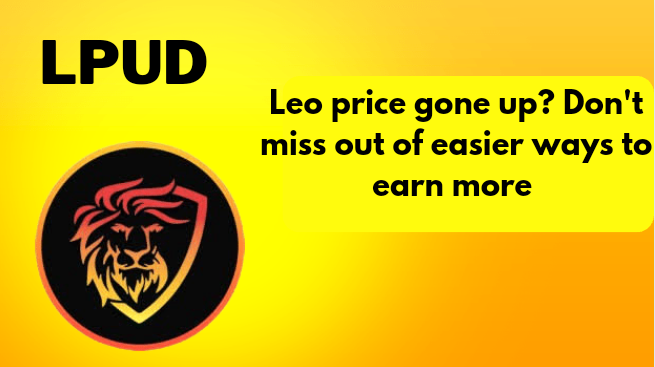 In view and preparation of leo power up day LPUD coming up 5days from now you might have checked to see that leo tokens are not longer affordable.
Maybe not just yet and the massive price growth continues.
Lucky are those who have for see this and believed so much to have staked a good amount of leo.
Do you also know that staking certain amount of leo qualifies you to nominate a certain amount of your leofinance blog post for curation.
That is contained in the new rules curation pinned to the first page of this community.
You have to stake more and more leo to participate in activities in the community.
There was a time you could daily but 8 leo for 1 hive. That was at a rate of 0.125 hive for 1 leo token
But now can see the current rate, it goes for 2.2 hive for 8 leo token. That is 0.2 hive per leo token, quite a double of what it use to be.
Is this price of leo too high for you to buy and stake more? Talking about 0.07 cent in a bear market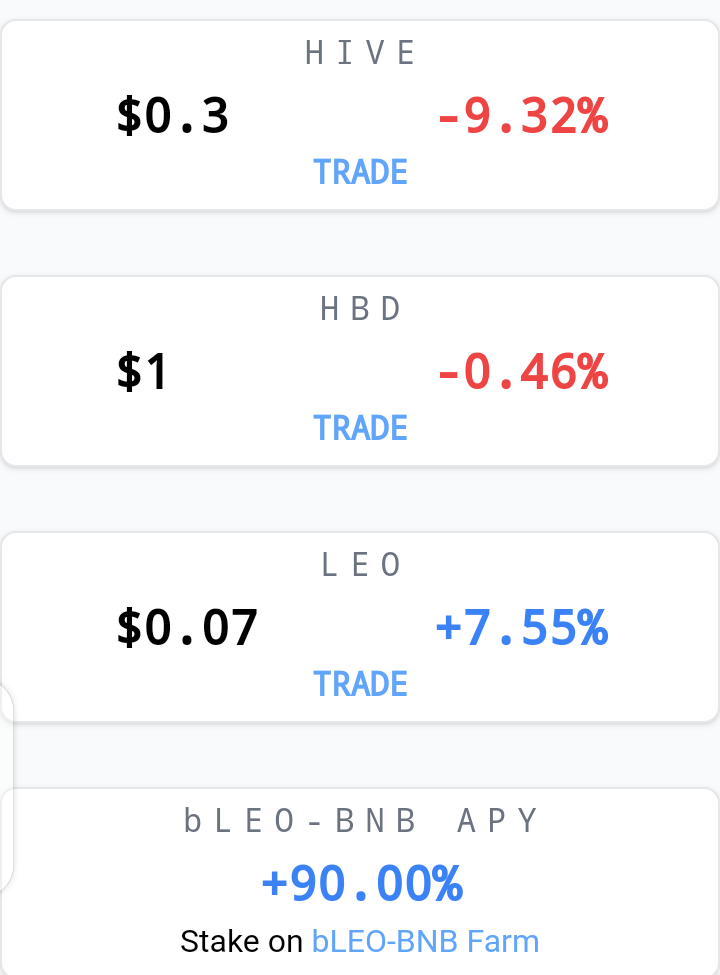 There are subtle means you can earn leo tokens with.
Delegate to leovoter
Earn leo participating in Microblogging and threads.
Personally my delegations to leovoter earns me 5leo tokens daily, making a sum of 150 leo for a month consistently
But inorder to beat my leo goals for the month which would require a leo power up of about 400 leo tokens, the more easier way to earn is by delegating more maybe doubling that amount to see if it is possible to earn 10leo token daily by delegation and make it a total of 300 plus every other activities that might top that amount.
Investing in leo token is all about priority, looking at the layer two tokens you may find out that leofinance has gained massive adoption within the hive community and for such a token and the development all around it, witnessing a price action like this is very much expected.
With a total of 11k Hive power I could utilize this between curation and delegation. Either to go for the 2.9% APR been offered on Hive power stakes, the returns from personal curation or opt for a delegation to earn leo.
All three decisions are beneficial to self and hive community.
Leovoter could vote on my behalf for leo token as returns or I could chose to do the curation and turn the earnings into buying more leo.
There are so many options to earn leo tokens in the community, a gamer can decided to swap other tokens to leo and many more decisions here.
Make sure to chose what is best and will work for you.
---
---