My hivestylers lovely corset dress is ready for your party || The new fashion trend
Hello Hive.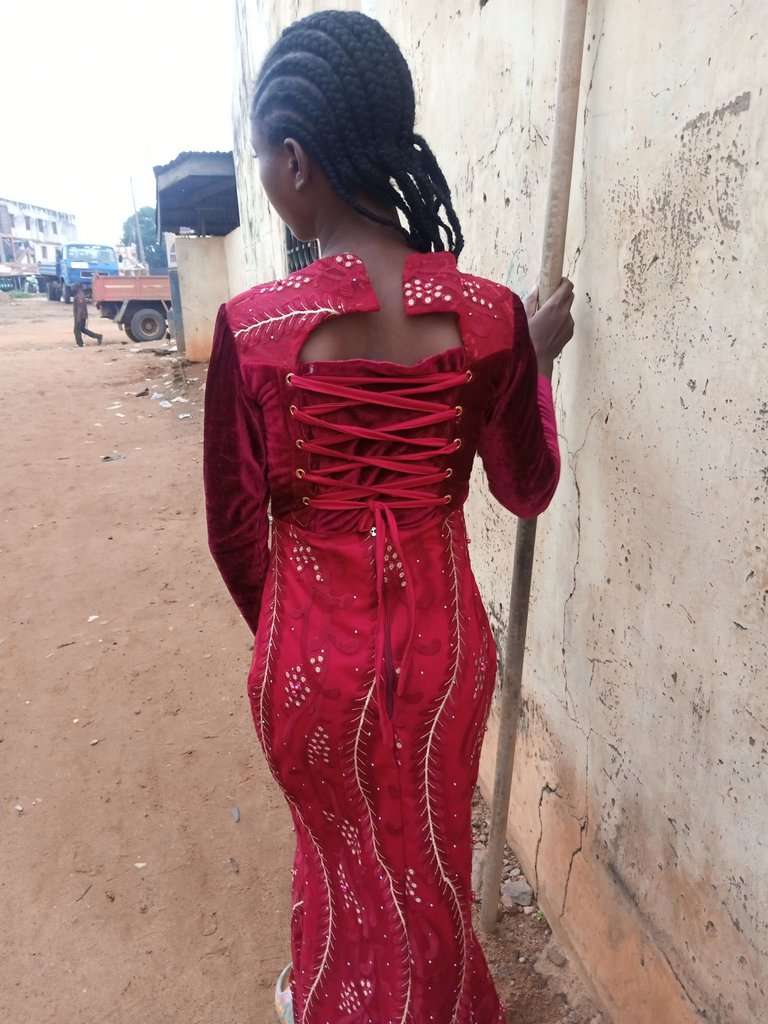 ---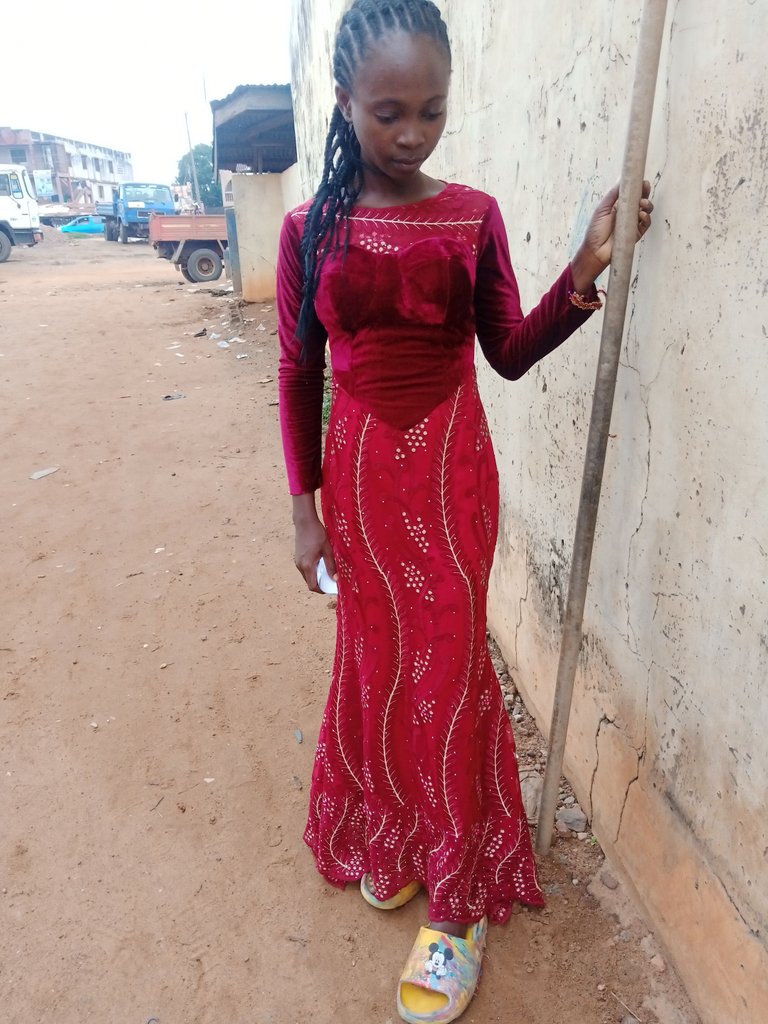 This is the new party outfits and fashion trend of our time.
Sewing corsets like this for celebrations using lace fabrics or any other luxury fabrics of choice.
I wasn't going to allow this one gets mixed with my long line of WIP, so I worked on it until I pushed it fill the end.
Am sure you remember how I made the corset adding bra cubs and that I do not need to wear any outfits or undergarments underneath my corset dress.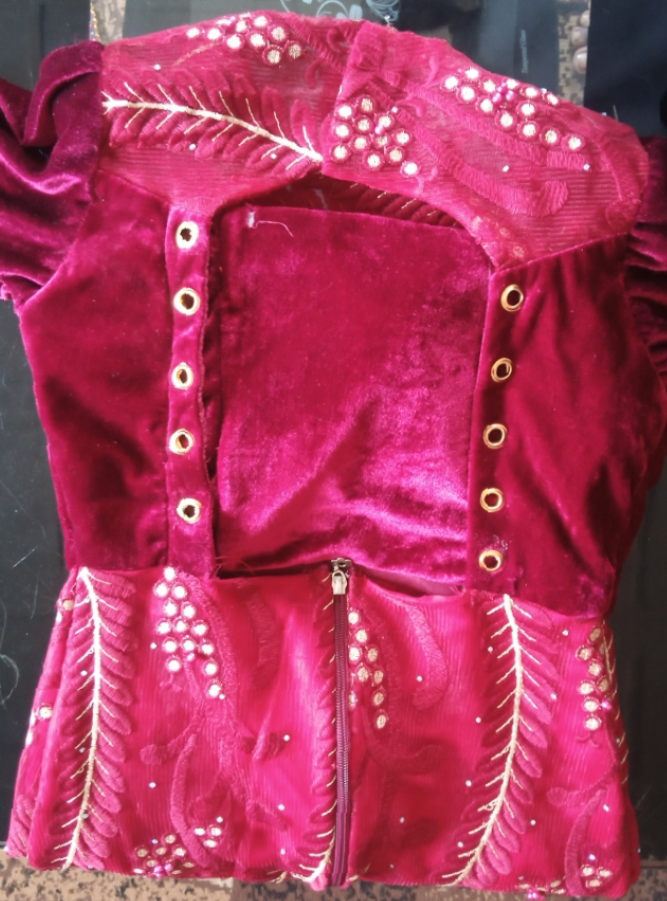 To wrap up the other work process, this is another tedious thing I had to learn.
A dress without zippers definately needs something similar to show laces and holes you find sneaker.
That thing found a way into fashion and I had to learn how to fix eyelets, like this.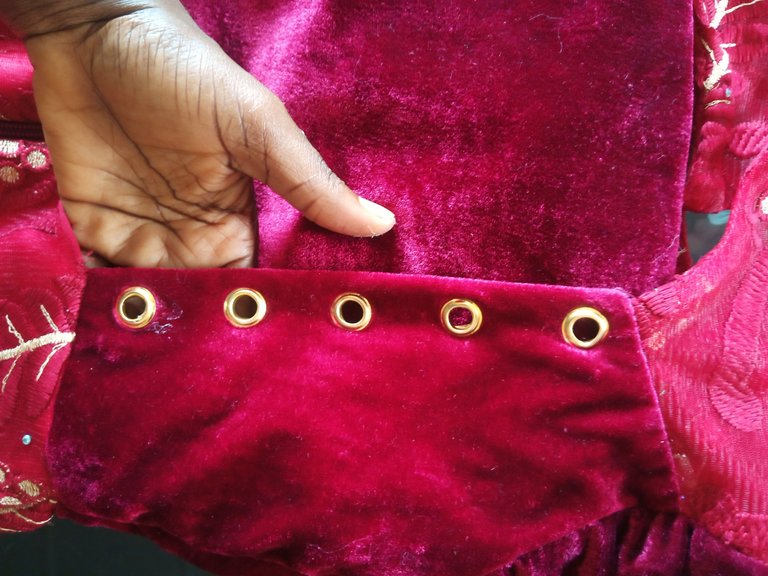 I punctured the dress at specific locations, fixed in an eyelet and use a hammer to secure it in place.
The eyelet is very fragile and will get messed up if not handles carefully by an expert.
My work wasn't too neat either but I can mange this fie a first trial.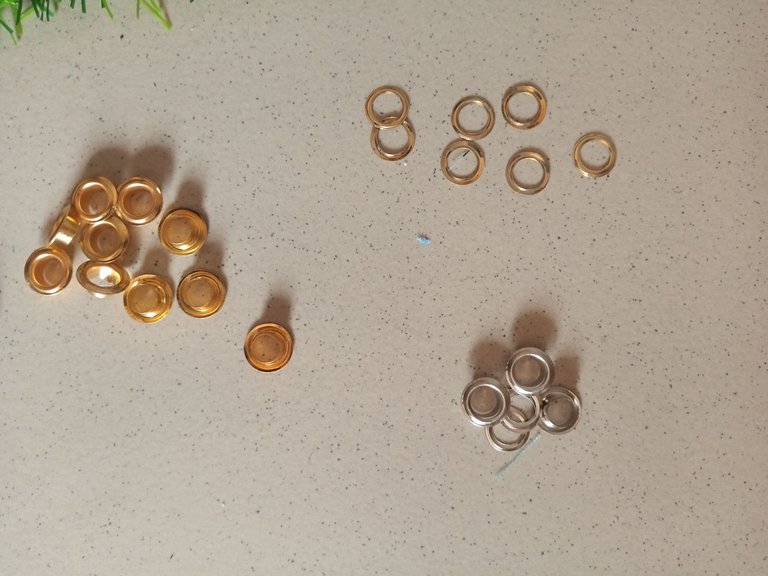 ---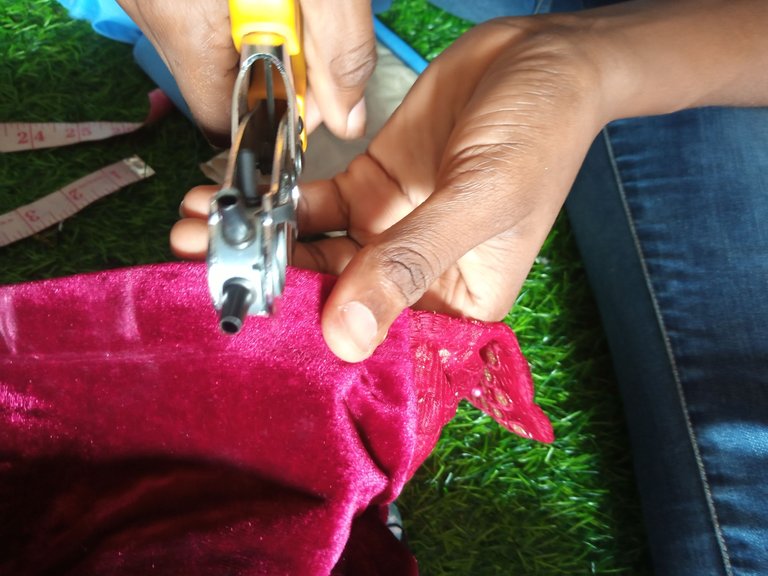 ---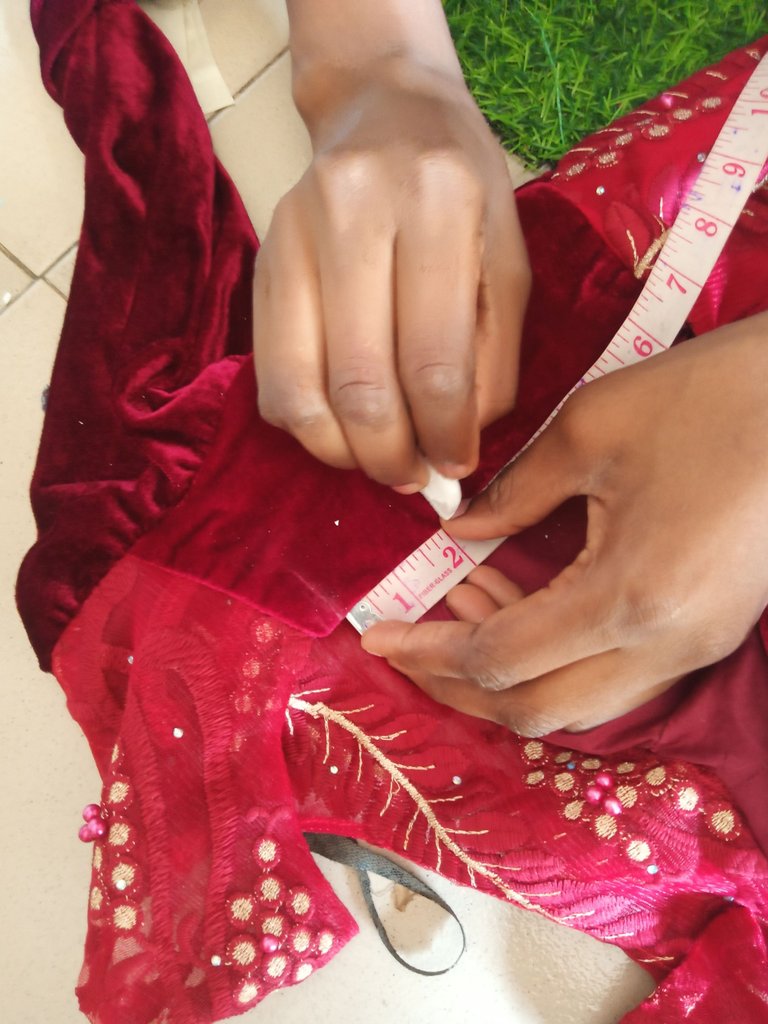 Zipper was fixed to the lower end of the dress.
Completing this was one story for me.
While the experience I learnt from making this is another.
It opened me up to a new line of how to make a dress fit properly.
The lessons learnt can ever be forgotten.
Am happy to show off my dress to everyone and I bet that in the nearer future I will be making a wedding dress with corsetry as the basis.
Happy new Monday beloved family.
I hope to visit everyone in their individual post.
Monday is always a delightful day to check on everyone, their well being work and to inspire ourselves to do more.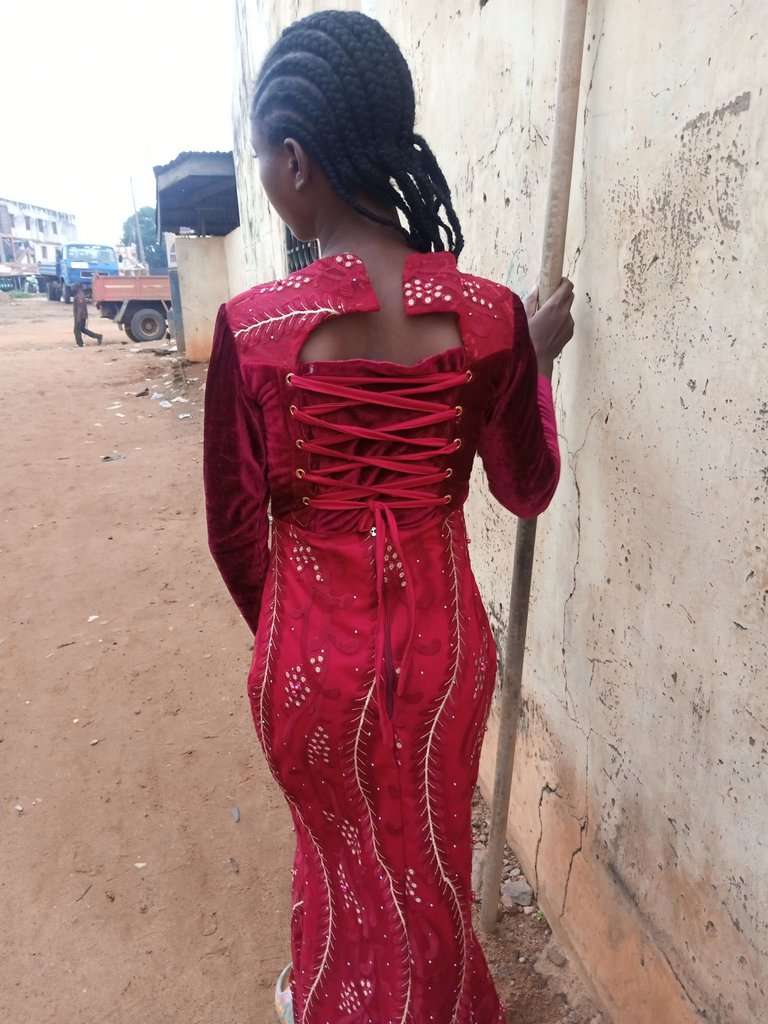 Who stole my press button 😂😊😀.
This neckline desperately needs one.
Thank for stopping by.
---
---