Plain and pattern material combo||A teaser and plans for the diy of a new blouse
Hello Hive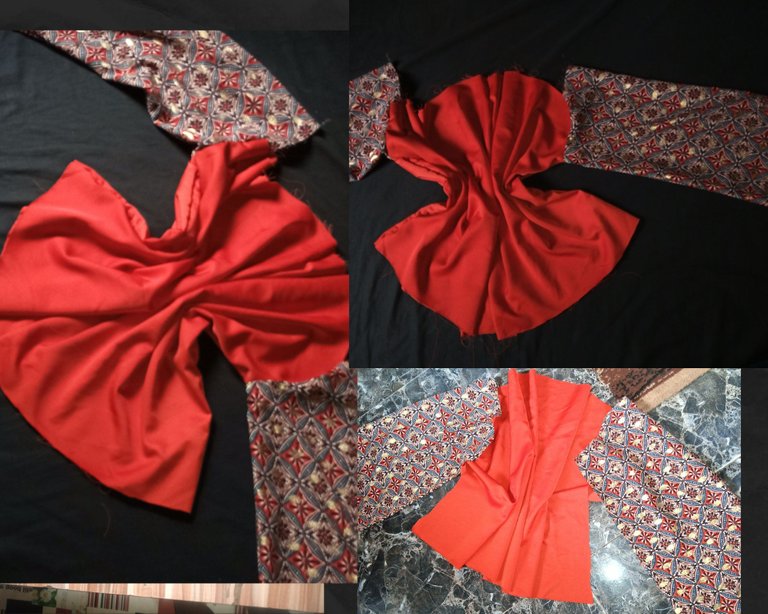 Happy new week to all of us, hope Monday meets you well and you are up and doing for the new week.
Today am a little against the weather and couldn't have my blouse completed so I made it a like a teaser to see who can guess accurately what I intend to make of this.
Looking at it, I have it all cut out, a combination of plain and pattern materials, both the bodice and sleeve and all you can see is something like a big size top.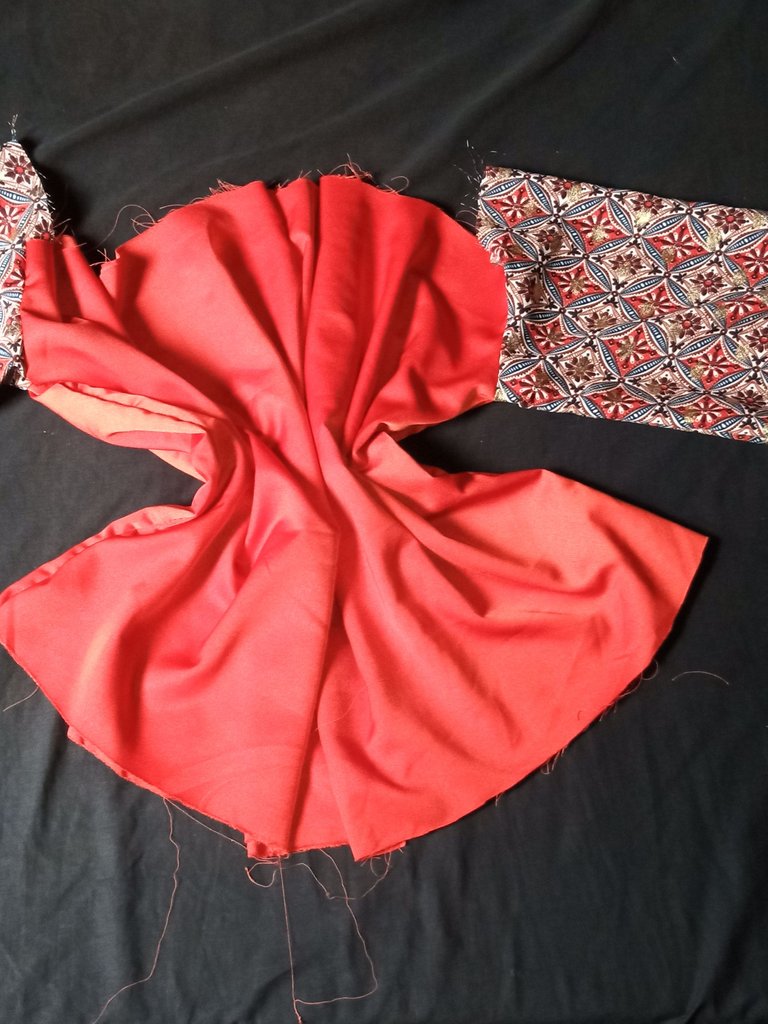 This won't sit well on my bodice as we can see.
Its way larger when I opened it up like this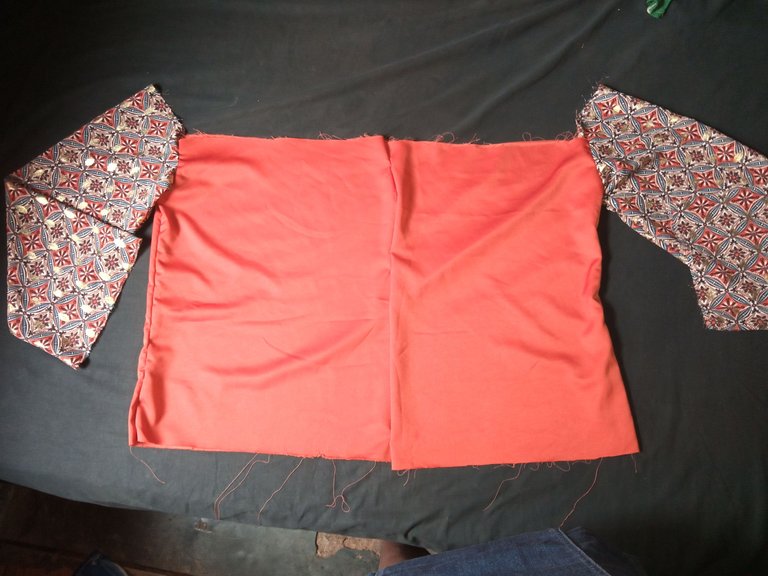 Cutting simple outfits like this does not take me more than an hour.
After cutting I joined the sleeves and would be weaving out the edges..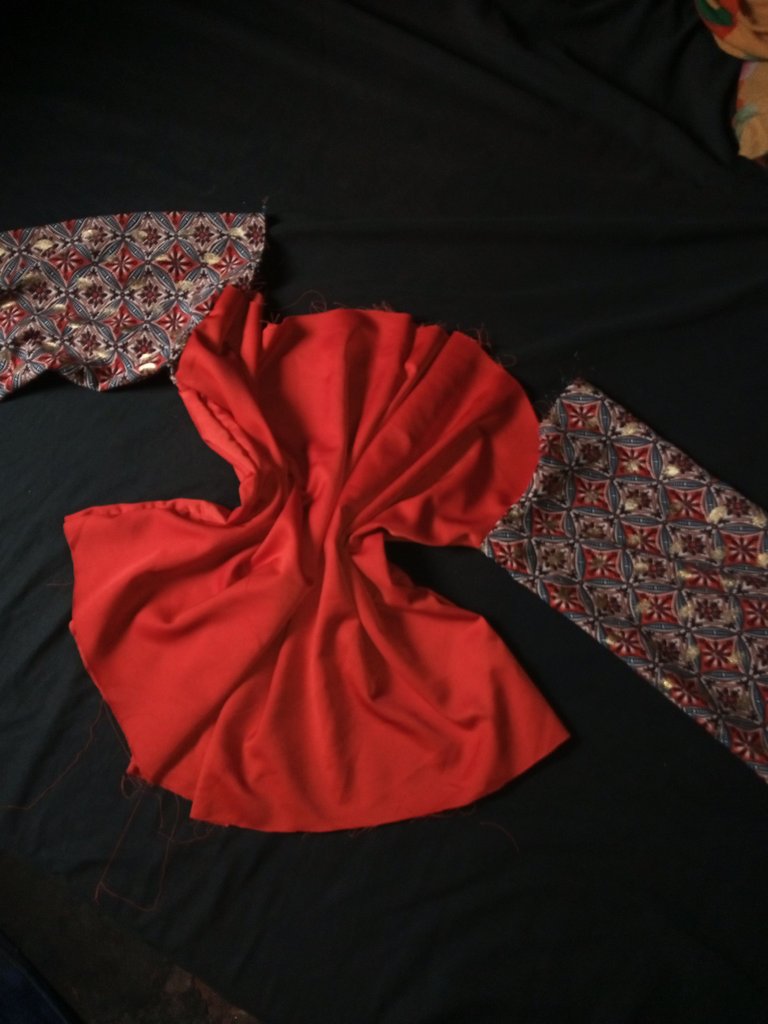 ---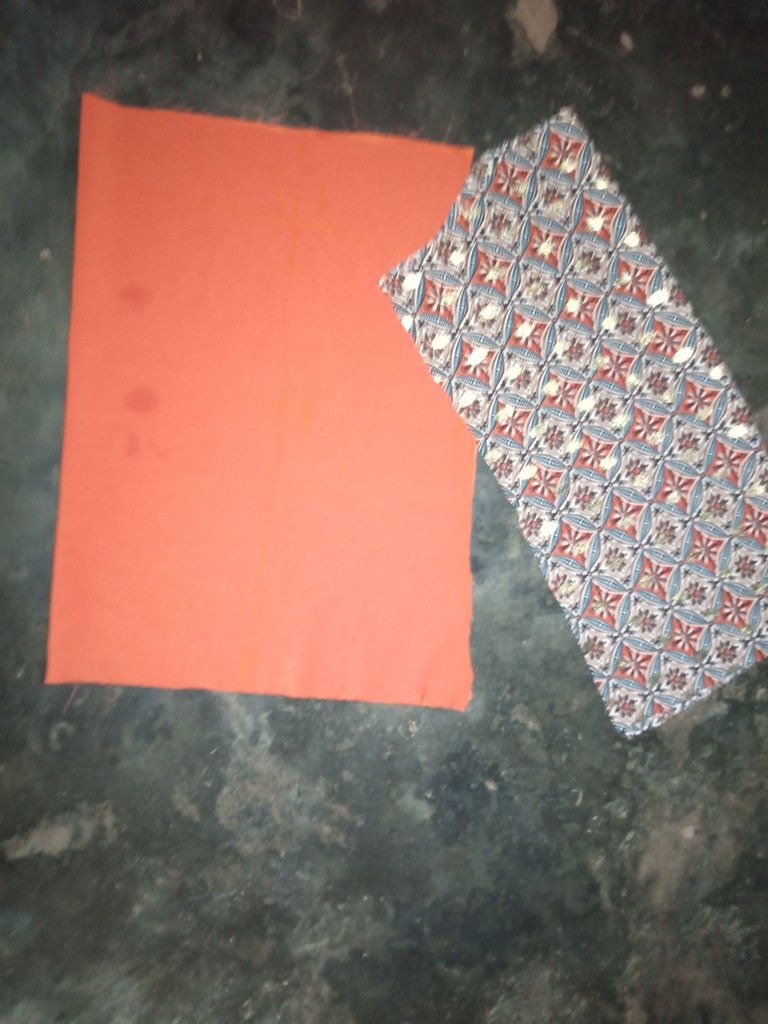 ---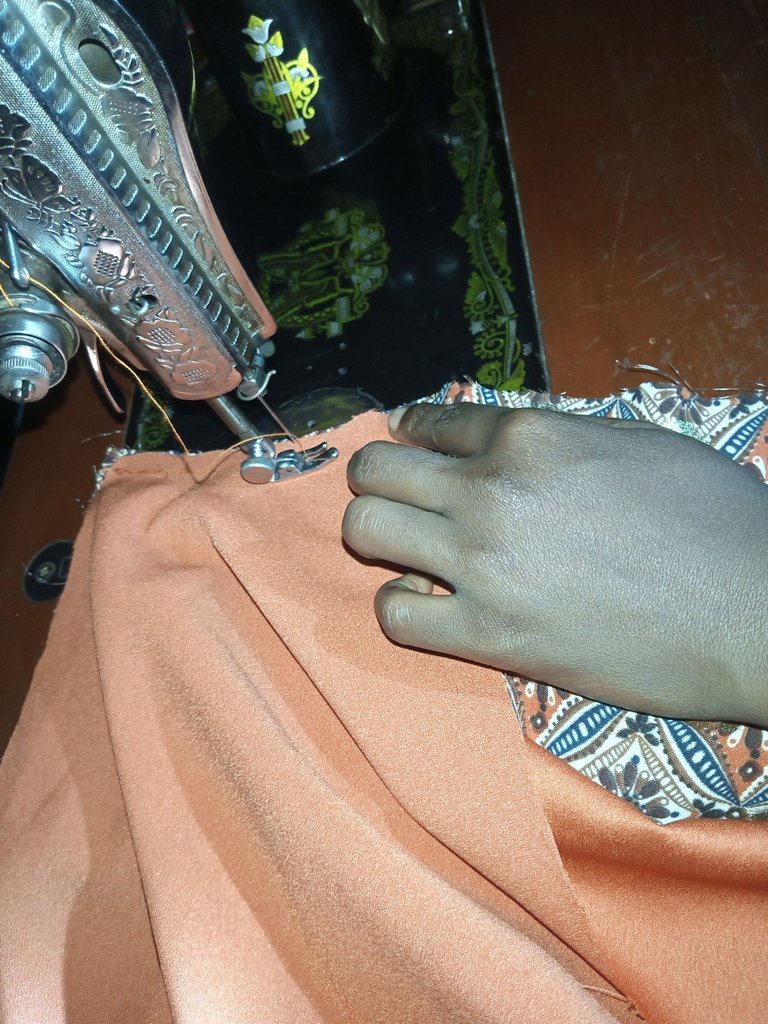 Then I would move to the finishing touches where I would have to perform a magic to make this fit.
Been a little against the weather with severe headache that us resisting panadols, I was only able to cut the top and decided to get as much rest which doesn't stop me from surfing the net.
It can get really boring when my siblings have gone to school and am alone in the house, against those headaches I decided to stay connected with everyone until sleep takes me away.
The rains always comes with malaria for me and sometimes I could get ill as frequently as 4x in a year.
The weather and environment not too friendly for my health. Am on drugs already and pray that they also perform a healing miracle as soon as possible.
Hopefully I will get the blouse together before the week runs out
Thank you for coming around.
---
---