Revamping a Traditional Design.
Hurrah! 💃💃💃💃🌼🌺🌼🌼Needleworkmonday is upon us again. The year seem to be running faster than I can chase it. I wish I can catch time and tell it to slow down 😂. Before we could sleep and wake a new Monday has come, it begins a new week and in a blink of eyes we hear happy new months again.
September felt like 72hrs for me and just within the week we will be moving into October.
How has the year been for you so far. It is a time to look back and be grateful, this has been a part of my reflection this morning and if you haven't thought about this, it is not too late.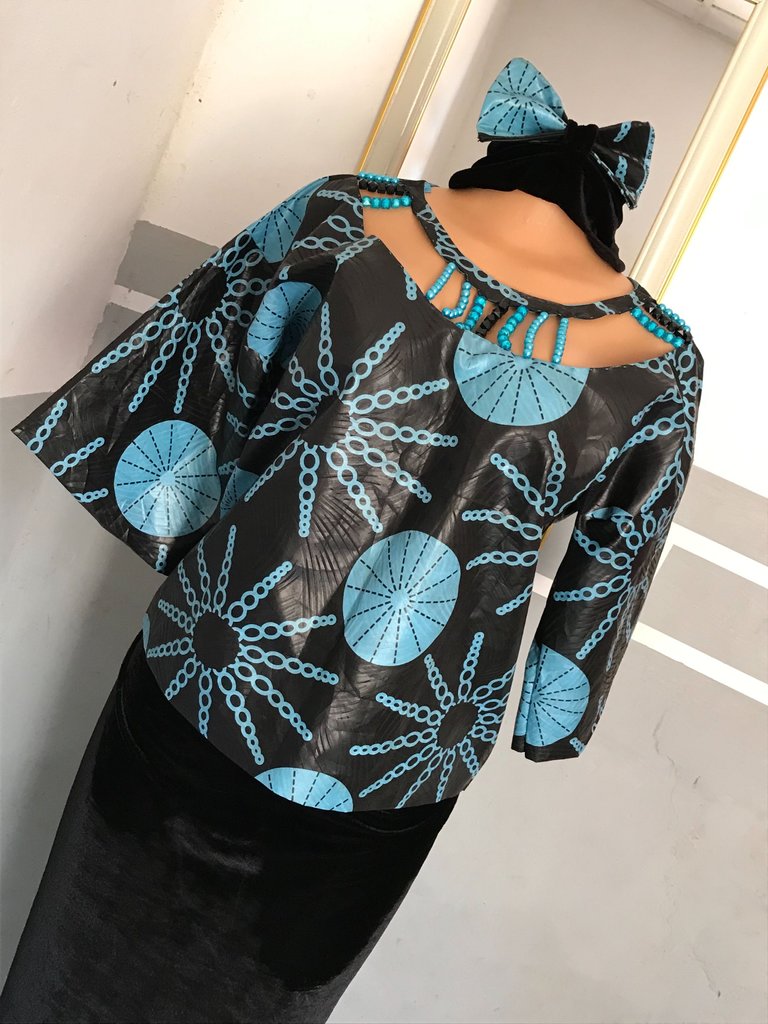 Today I did a very simple project.
It is very surprising to know that some of our traditional designs will go into extinction if our cultures are not preserved.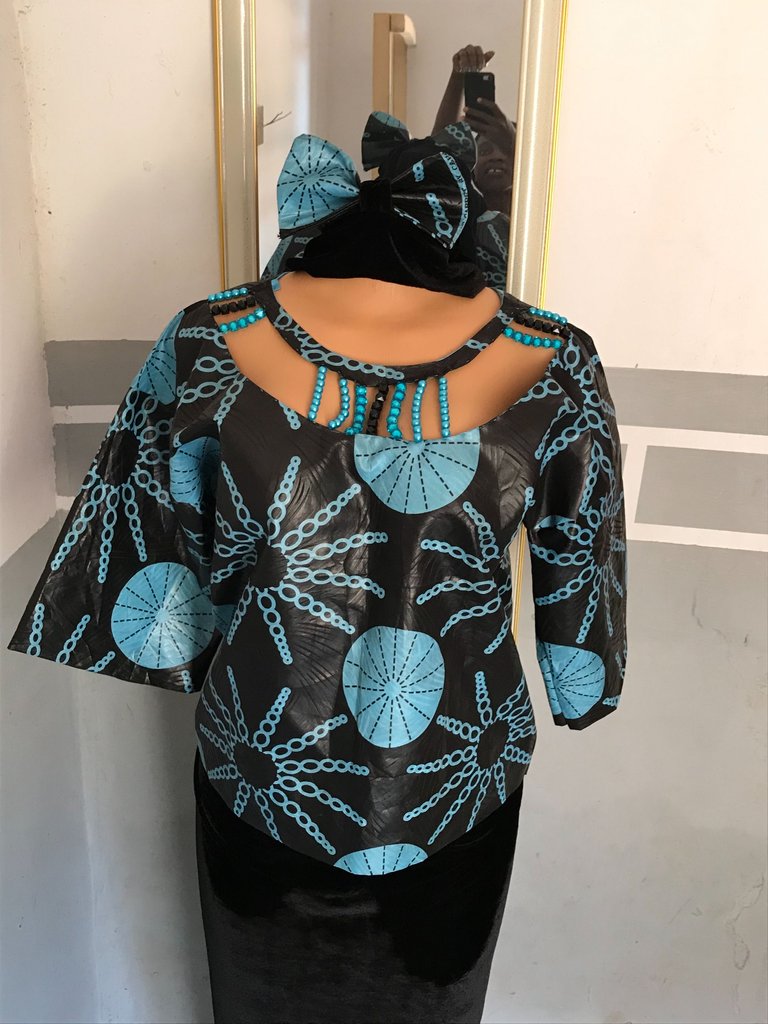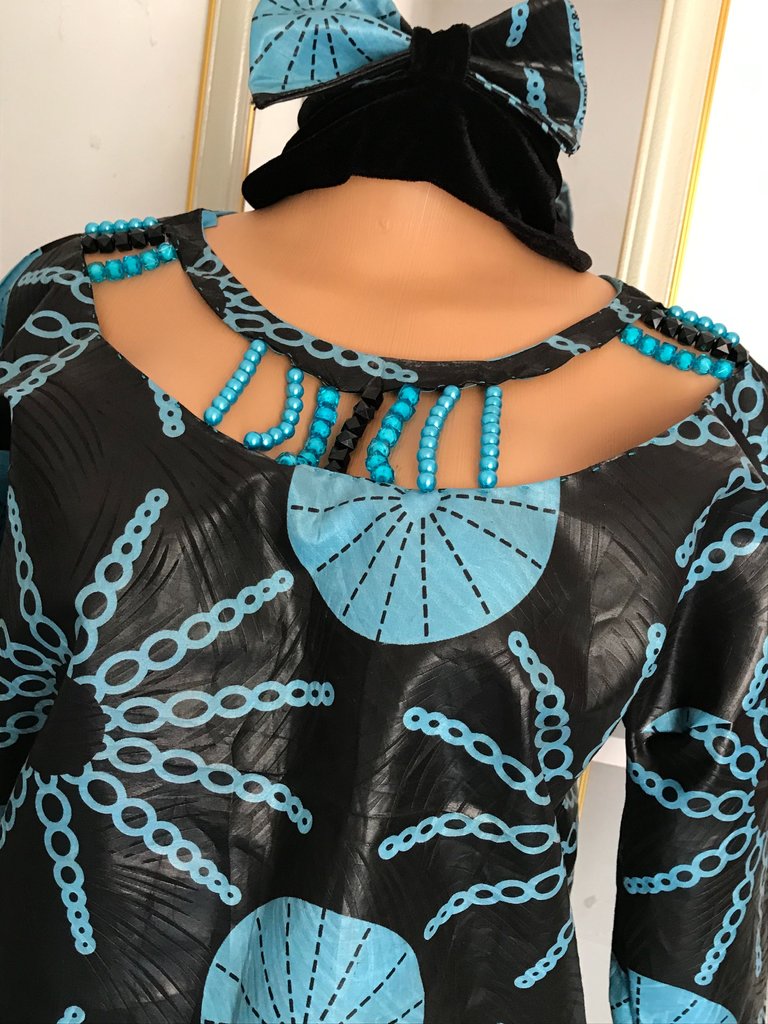 The present day youth in our society here will not wear what I am wearing here for an outing.
All the young ladies prefer a corset dress and outfits that will cling to their bodies and show their contour😂😀.
Only our mothers still rock this Iro and Buba style you see in this manner you see here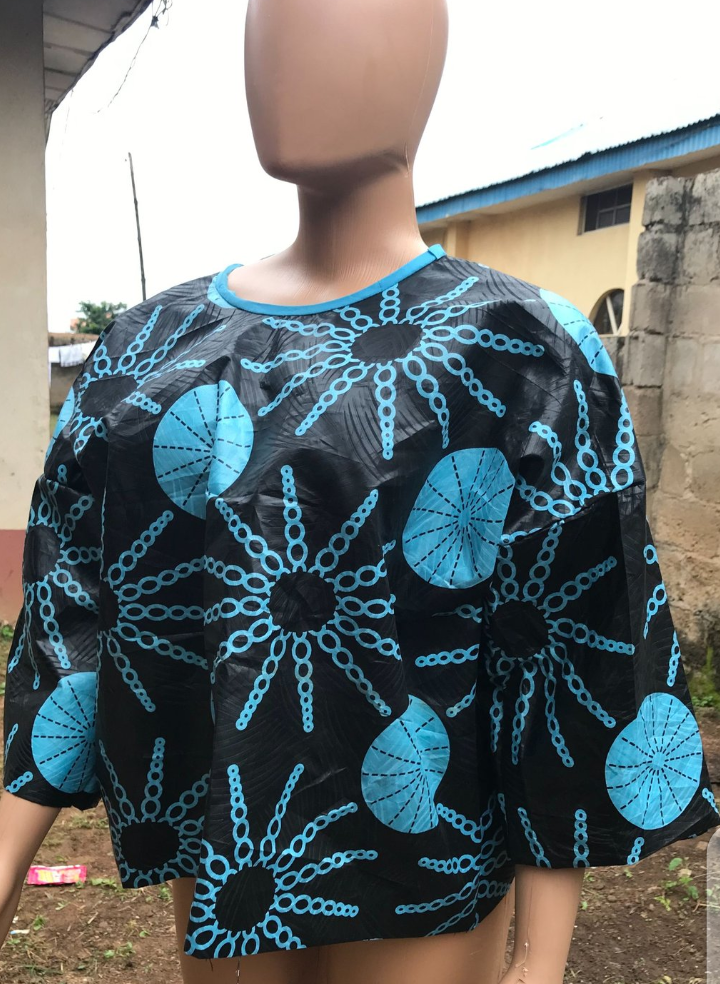 ---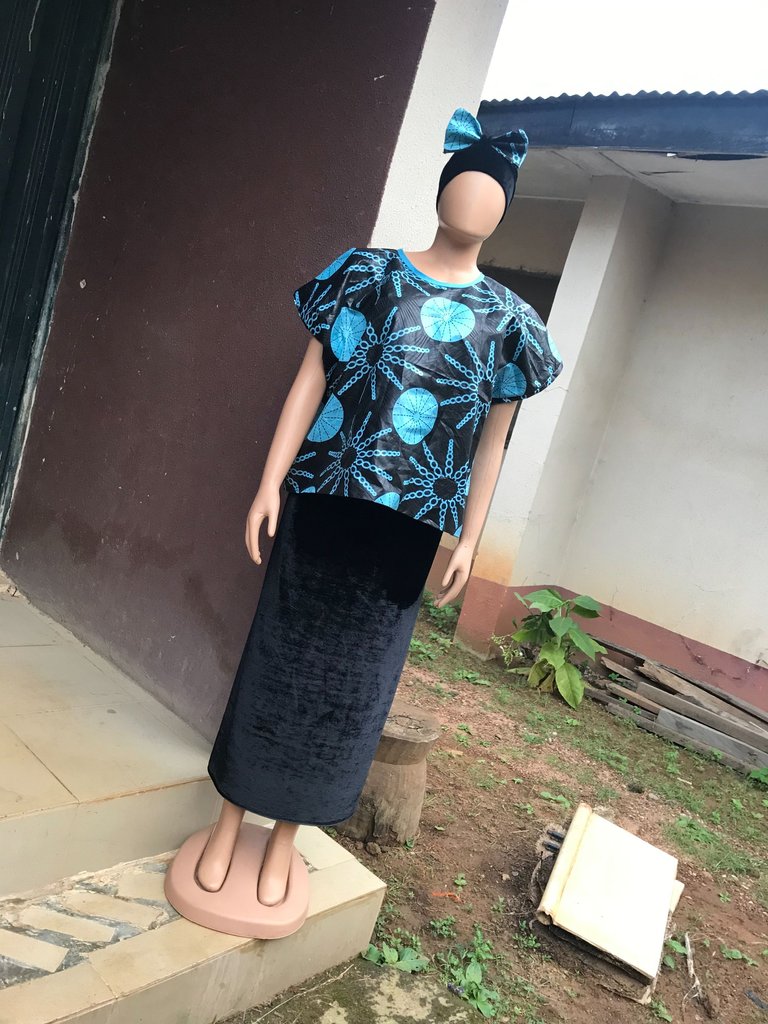 Maybe the next generation may not know of some of these our traditional designs. Sewing this same outfit with a Lace material or expensive African print fabric will enhance it looks but for an average woman trying to live within her budget, buying a fabric like this will not bring out the beauty in our traditional design.
Hence I have believed that revamping our traditional designs may suit the present day fashion and we might see a young lady willing to go out in something like this.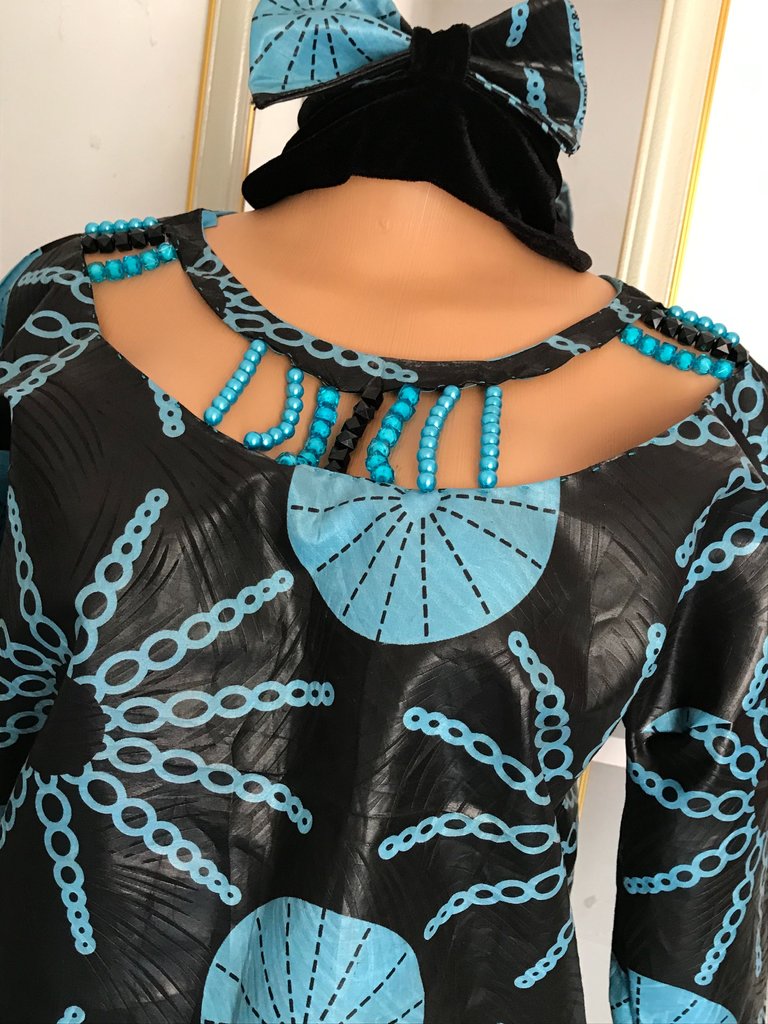 Culture shouldn't go into extinction and this is just one way we can enhance our traditional fashion.
I have seen this simple iro and Buba with the help of a traditional tailor so that I could get the accurate measurements in this post .
But check out just how I took out a pieces of the neckline and relaxed them with some lovely pearls.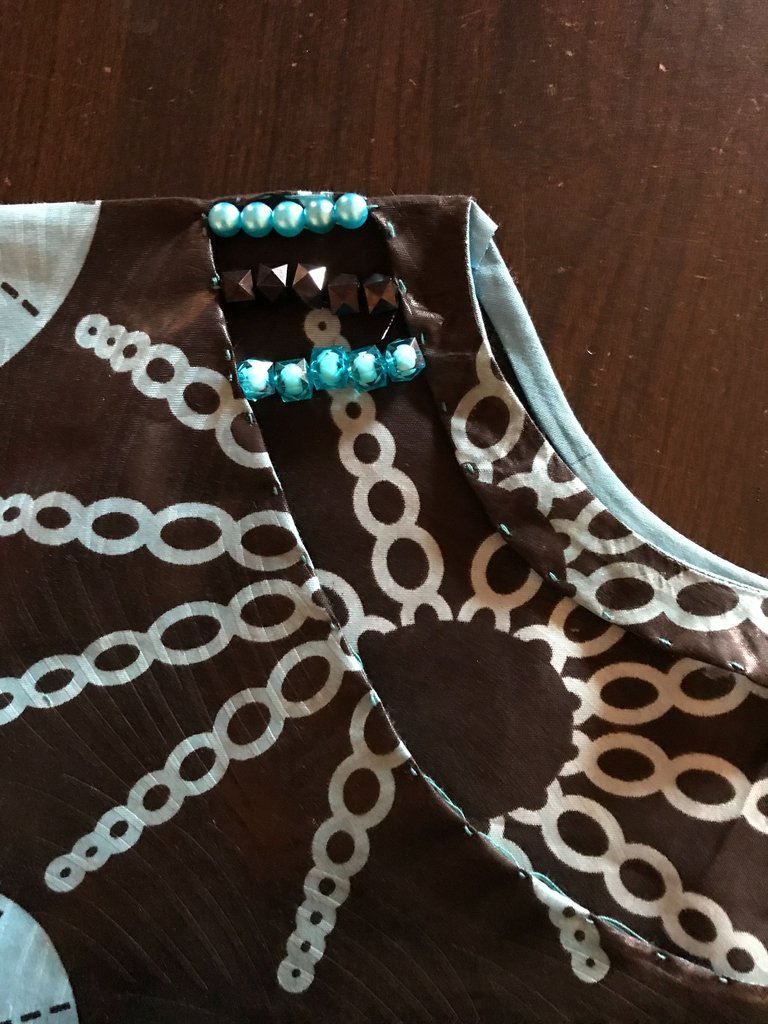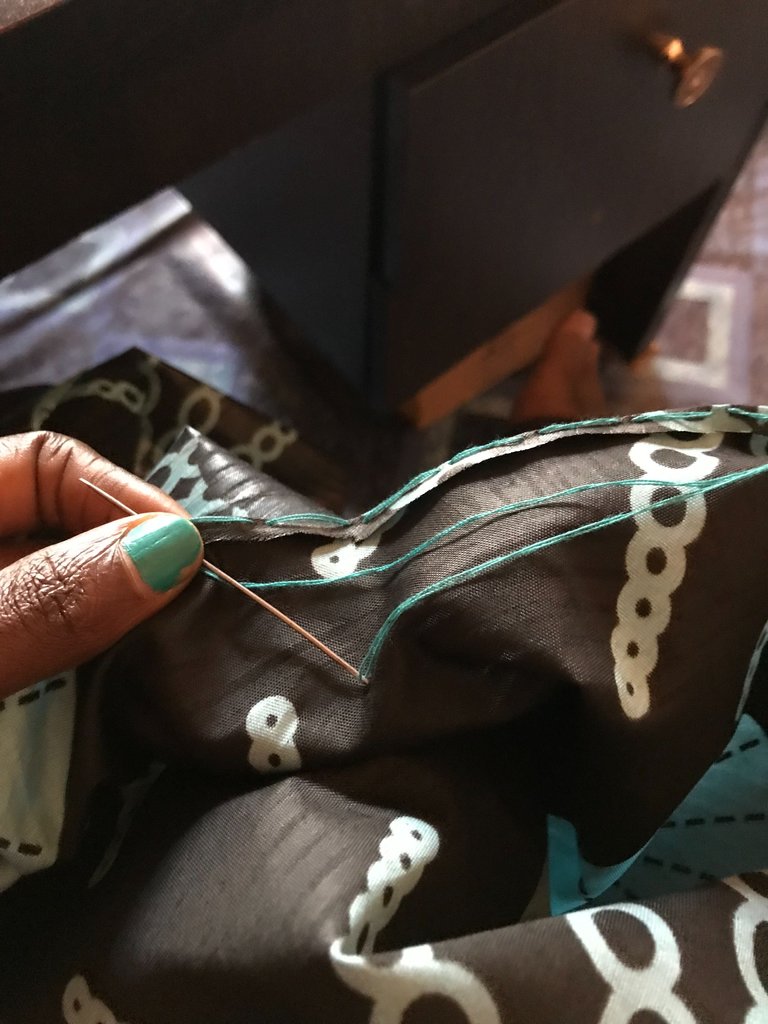 I had to pick up a slow fashion hemming the necklines so as to have a better finishing without to many stitch lines to disfigure the look.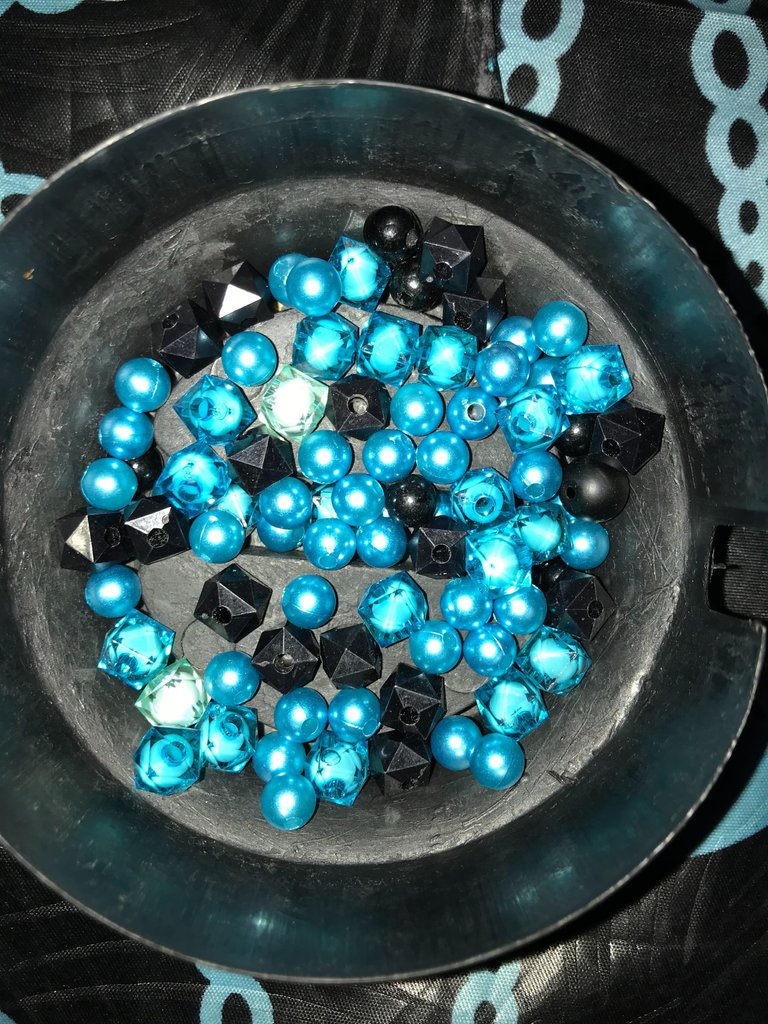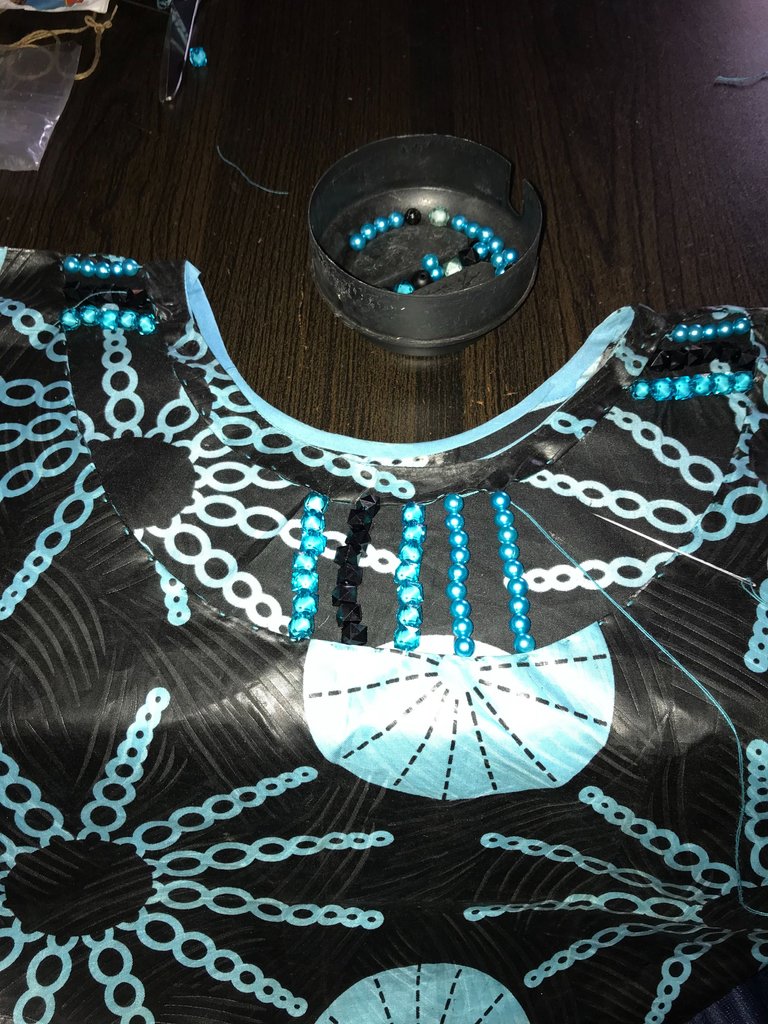 People who go out in this often use the same fabric for the blouse and Skirt part but I chose a matching plain black color for the lower part which we call "Iro" the wrapper.
This look more preferable than wearing the same print all over.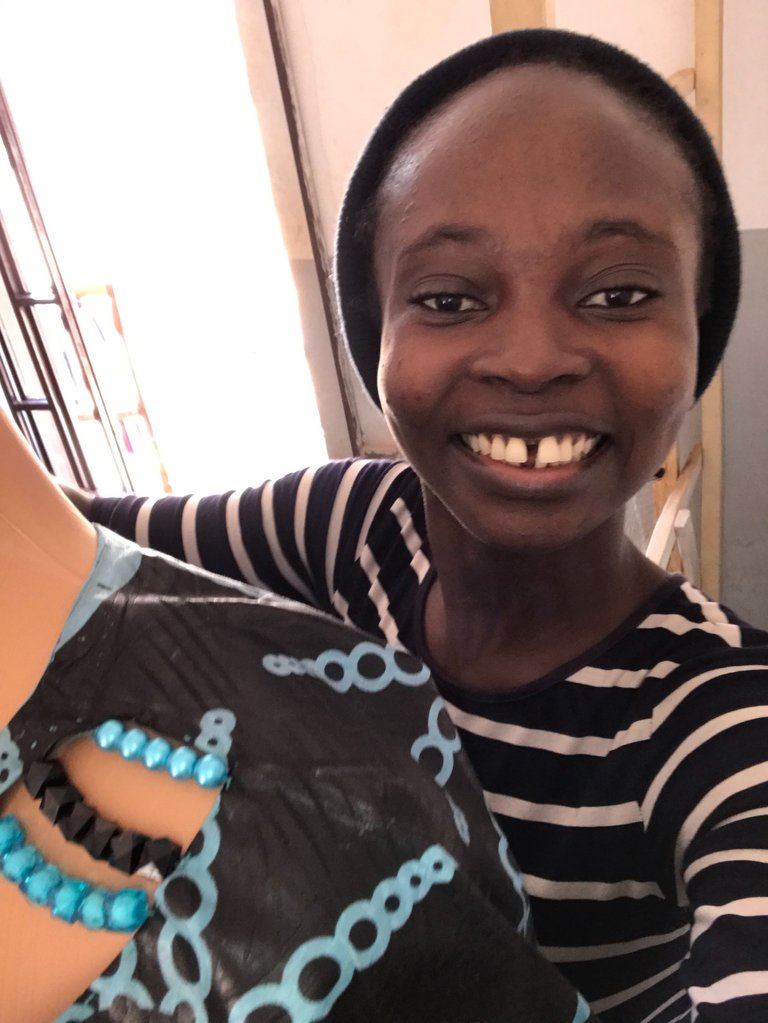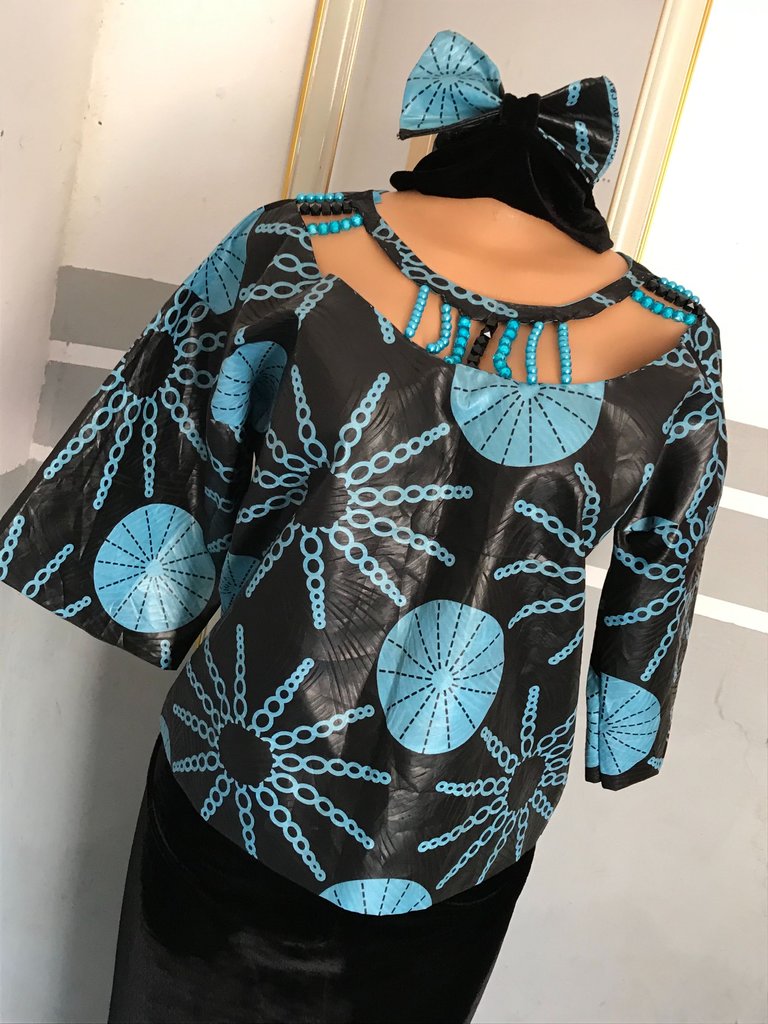 If you want this more decent we can fill in all the spaces with more pearls but mind you pearls are really expensive and fashions like this might loom simple to make but very expensive to purchase the needed accessories.
What do you think of this?
---
---