Selling portion of our Harvested Corn.
Hello Hive.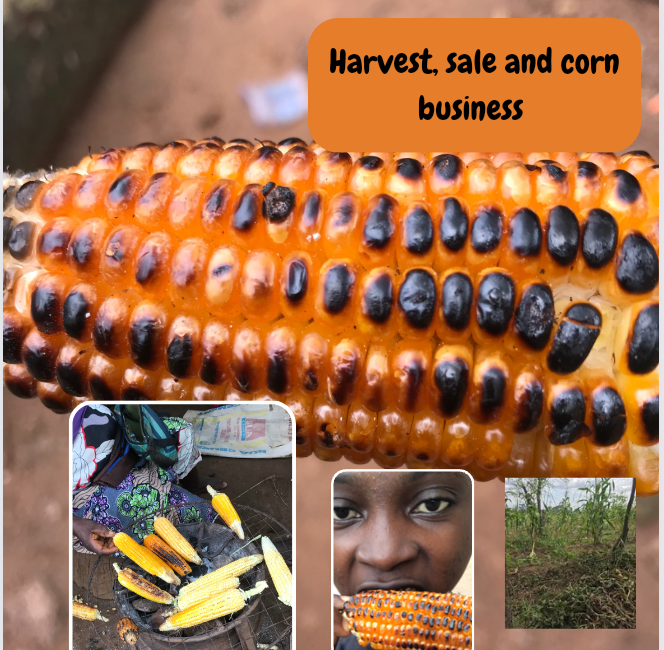 Majority of our early maize (corn) are usually sold out to attract some funds for other farming activities.
Although this money is usually small compared to the ones commercial farmers get from the Agric business where they have to calculate their investments into the planting against what they harvest and sold in order to determine the profit therein.
We often sell our basically because harvest is done while the rains are still on and taking care of the corn while doing other farming activities is usually a lot of task.
As you already know, harvested combs never gets dried to maximum capacity for storage during the periods of heavy rain. They get dried to a large extent but needs extra sun drying. We often have to constantly watch out for sunny days to dry corn if we want to store some.
Hence it is better sold out to our neighbors Here who are in the business of selling roasted corn.
We sell out to them at 4pieces of the cobs for $0.26 while the sell this at $0.52 or more depending on how good they are with bargaining with customers after roasting the corn. You can get a cob for as cheap as 100naira/$0.13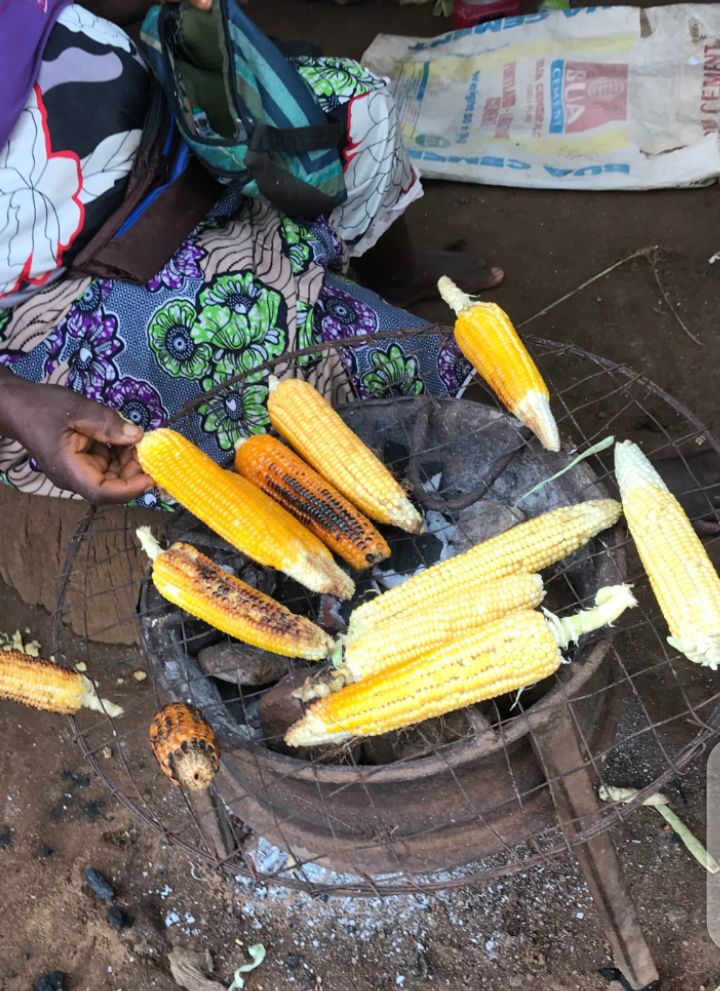 Since we often practice mixed cultivation, you will often see a mixture of groundnuts and corn, yam and corn, Millet and Corn in our farms. The early maize or corn harvested from such combinations is usually sold out once it is ripe to give room to the other products in the farm to produce well.
While our late corn which will be dried and stored is planted at this season to be harvested in Nov/Dec where there is no more rain and we have abundant sunshine.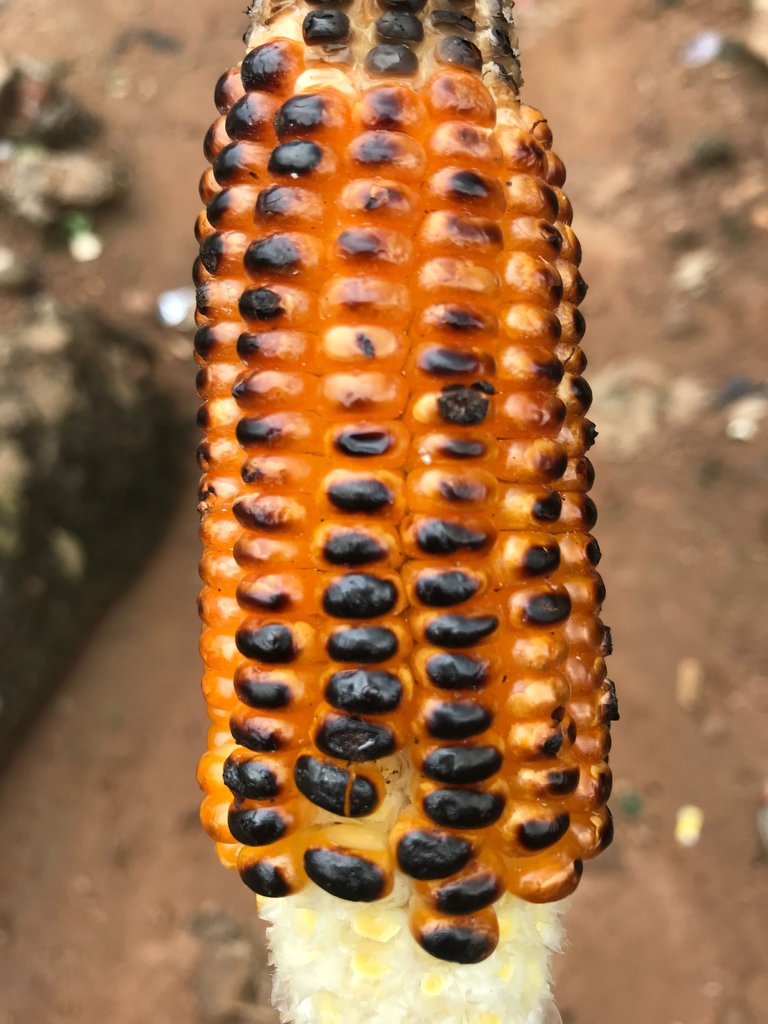 Not a bad idea to taste some corn on a Saturday right 😂😀☺
This is somehow fulfilling since I can take two cobs with water to serve as Lunch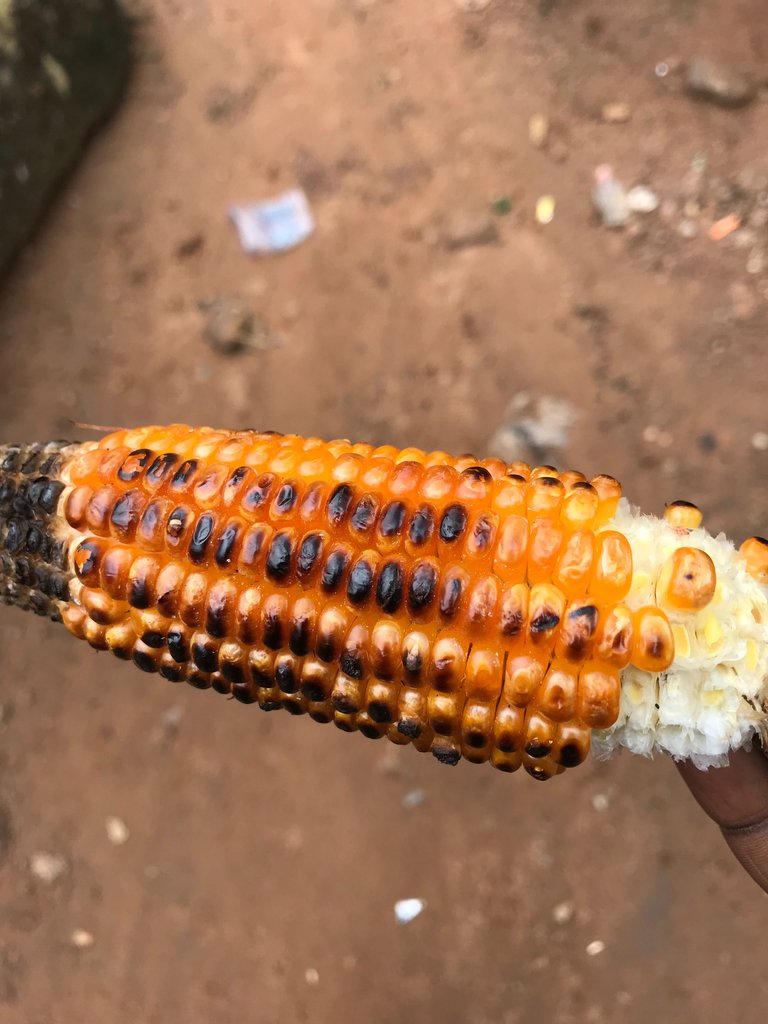 ---
---