The best celebration of my life and what I enjoyed most about graduating weekend engagement post 76
Hello Hive
(well I guess its still two hours to the expiration of this weekend engagement and am feeling not too comfortable that mine is coming this late, I had the content ready since two days now but was away from home to get this soft copy images from my photo album.)
Not wanting to give up posting I hope you will ignore the late coming and have some good read as I just woke up now and saw that I can still drop this within the timing ❤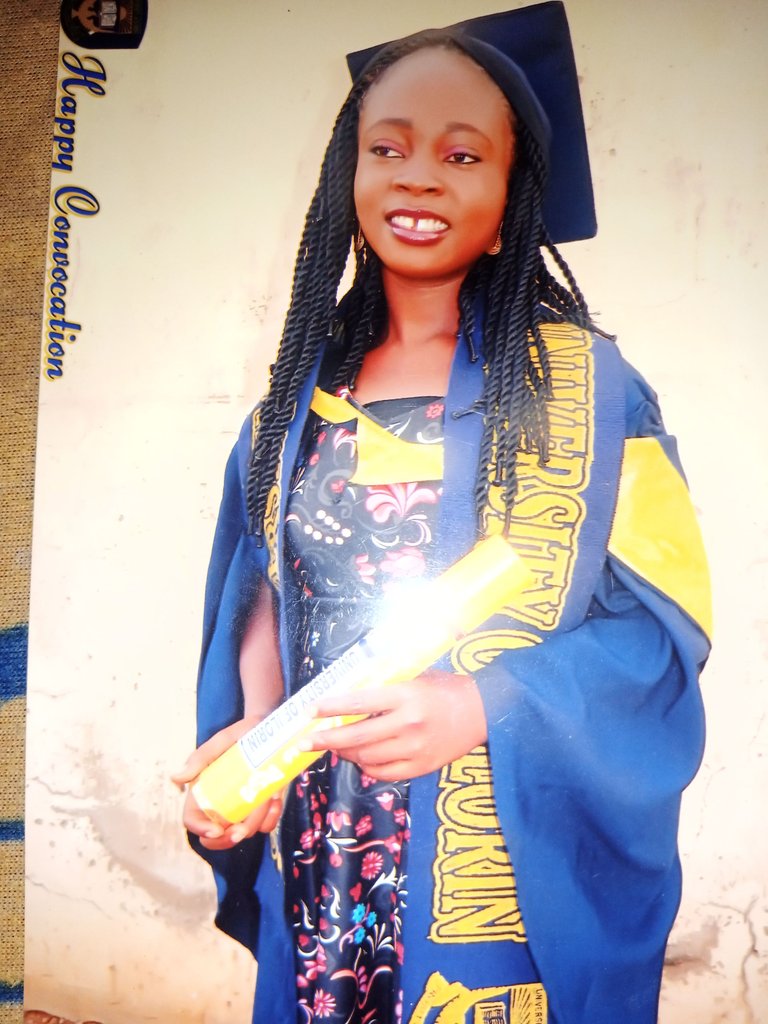 ---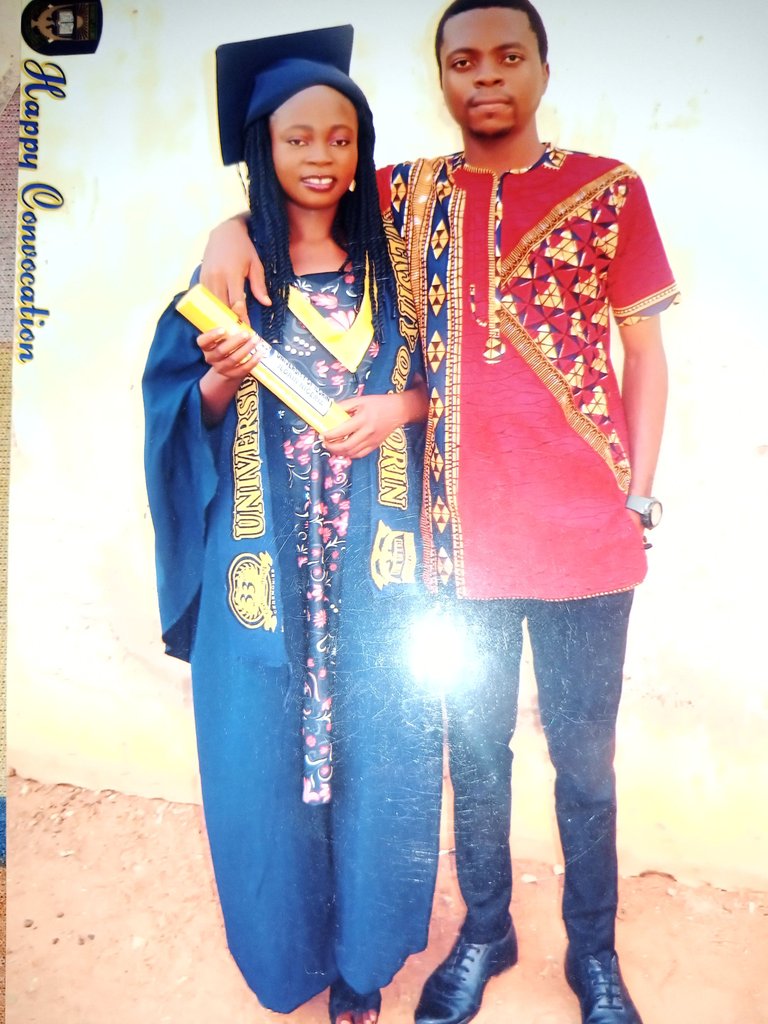 I have to celebrate
I must celebrate
And I indeed celebrated it,
Though it was the humblest celebration of my life but I cherish what it stood for.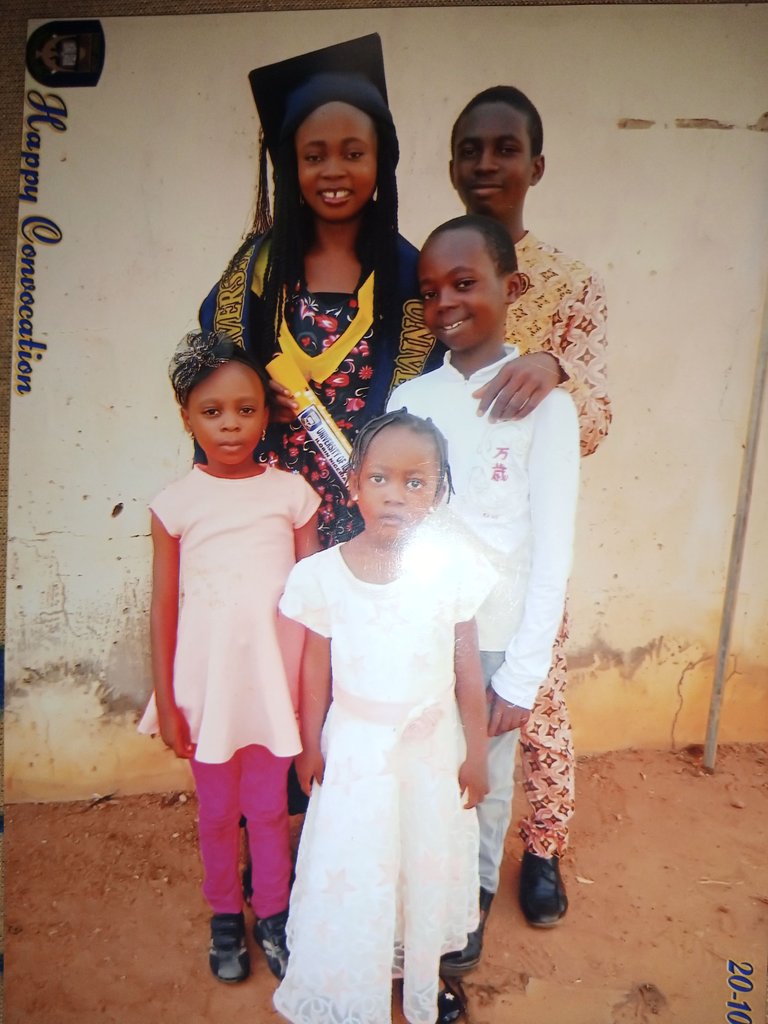 ---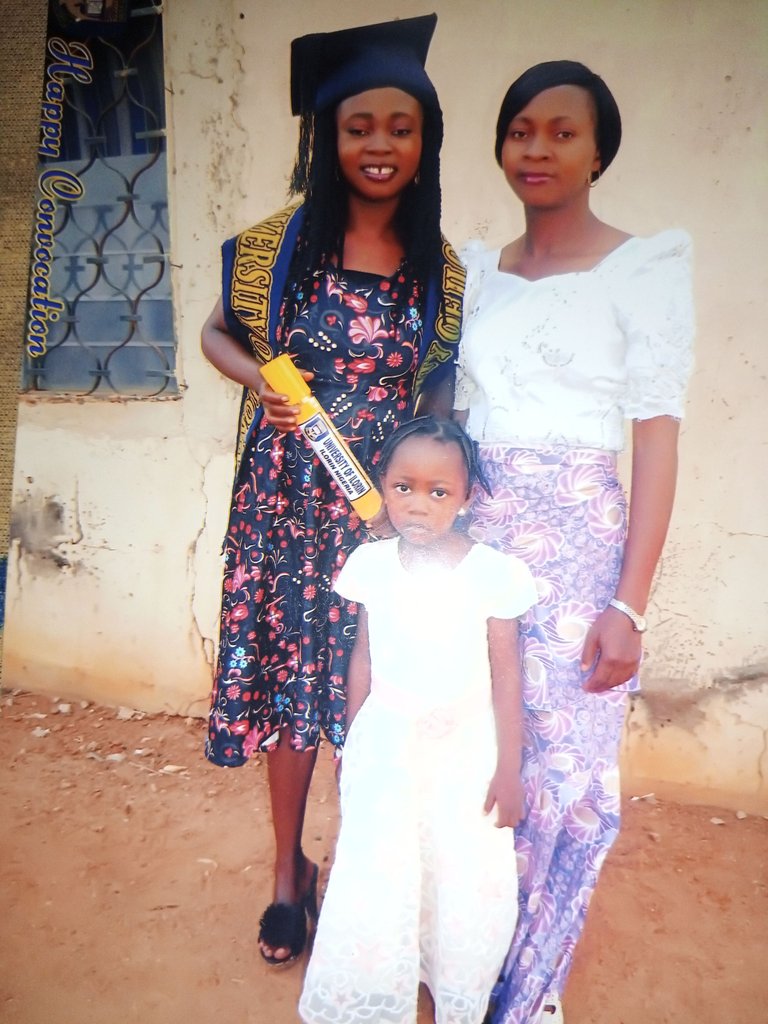 The success story behind my education and eventual graduation from the university is a miraculous and heart warming one of a kind.
My blood line were never literate
And I was fortunate to be the first graduating child of my family and generation.
My granddad was an illiterate, so was his wife, my dad as well as mum with all the uncles aunties and relatives I can remember or think of. I don't know if it was because schooling was just only recently introduced to them or that the traditional cultures of the time didn't see any value or need for education.
Some read books to some extent and others only made attempt, my dad only attended primary school before joking to join the police force and married off my mum while she was still a teenager in primary 3, that was how far they went with studies.
With that level of education dad has never been able to catch up with the latest technology or enjoy the current standards of living, he was always living in what I term the 19th century lifestyle, with an obsolete way of thinking and can you imagine he can never learn to use an android phones, 😂😂😂 Saying its too complicated.
My pop man can walk long distances to save him money from paying transport fair or paying a cab, you can imagine the stress of a long walk in these time of our lives , if you ask, his reply will be that its because we are weak and haven't groomed ourselves for strength to do hard work.
Indomie generation and butter babies can't be compared to our pounded yam eating old fellas
😂😂😂
Now away from these deviations am lucky I was enrolled in school, even though I had no support, no help from mum or dad for my homework, I did all the studies and career guide myself.
Wanting to study journalism but was advised to go for science courses where I had better grades in my science subject.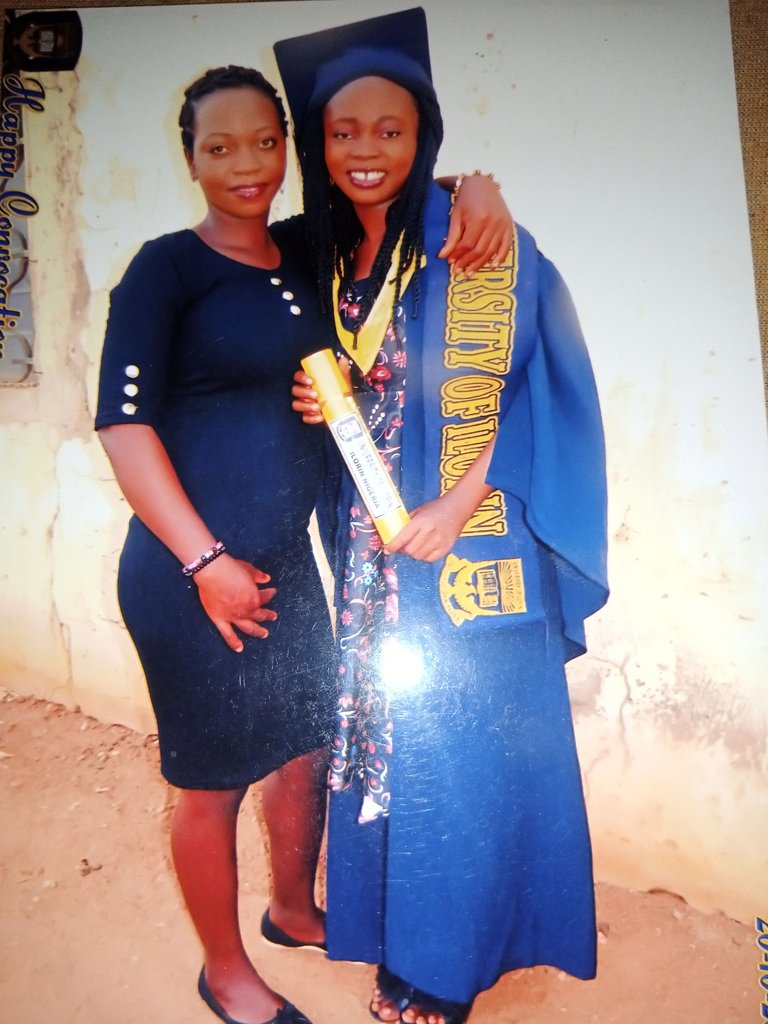 Graduations are always memorable.
My very first graduation was from the first leaving school where I topped the class and was awarded before everyone.
Momma never saw the need to follow me to school on graduation day but upon hearing that her daughter was been awarded she stopped by, terribly late for the best part.
There was no arrangements for pictures and until this day the memories of it remains ever fresh.
University graduation party
There was just the bigger party here, it was like a battle that I finally won and celebrated the victory, I struggled through school, with finances, study stress and physical exhaustion from attending school everyday over a long journey.
Attending a day school, taking more than an hour to get to school and back everyday.
The day came, year 2017 my convocation party, we appeared our best, my bestie with our friends and other students.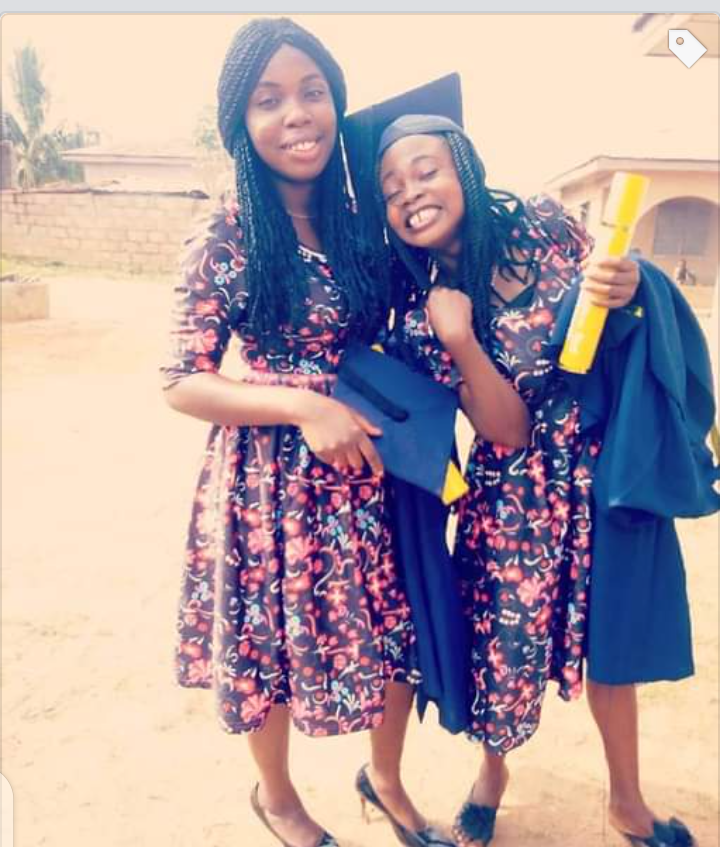 We were supposed to be in school and line up to party with others but over 6000 students were graduating and the clumsiness of the situation arising from parents coming around to celebrate their kids kept us back.
We prepared our meals
Had a long section of memorious photoshoot
Invited our friends to come dime with us.
But missed out of the bigger party with our fellow students in school.
We took only wine and non alcoholic drinks and there was enough food to go round. Neighbors too were happy because having graduate around the neighborhood was still rare and here we were dressed in colorful gowns, we were like some VIP 😂😂😂
I loved everything about my graduation, not just the party alone but that am now learned and can teach and impact knowledge.
The memories are ever fresh and the joy and contentment I felt at both graduation parties.
Thanks for coming through to the last words hope you find these refreshing?.
---
---