The easiest commercial crop we have grown, A cassava Farm progress report.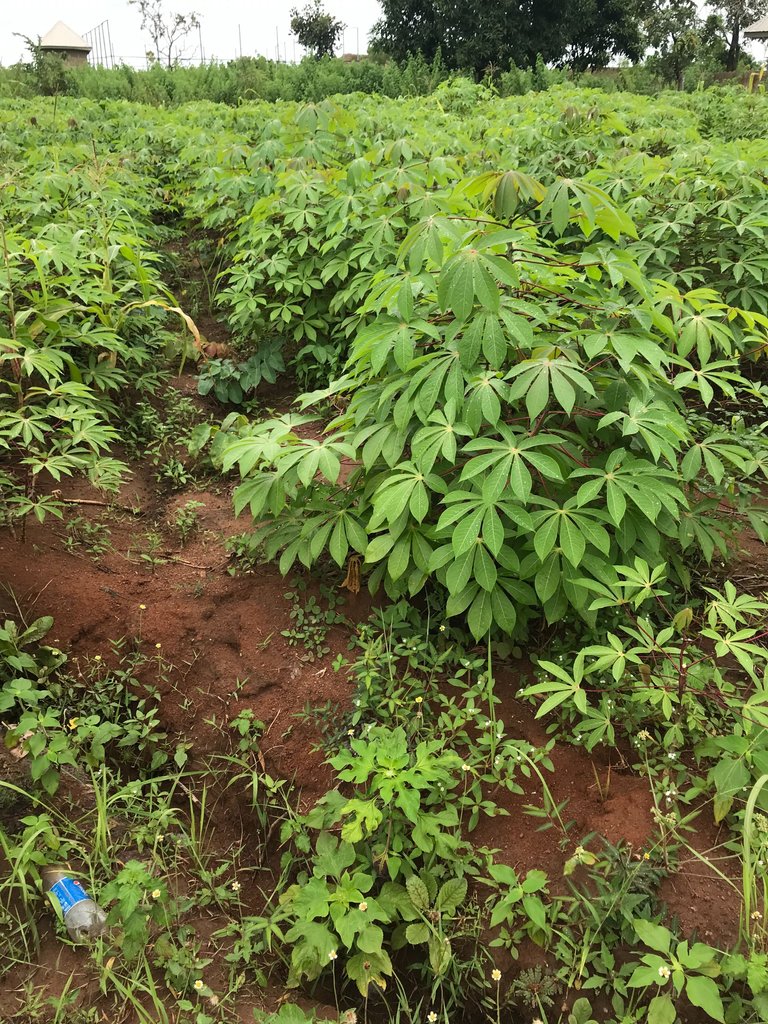 An important thing we can do in a cassava farm during the dry seasons is to clear the weeds around it and within to avoid bush fires from taking over and destroying the farms.
Hunters set bush fires to run after their games and if the fire are not kept under control, they could burn into farms destroying crops that haven't been harvested or those that are still growing or meant to be harvested come next yeae.
Although we are not yet in the dry season we decided to make a quick stop by to see the progress of our cassava farm.
Cassava is no doubt the easiest crop in our farms so far. Its multi functions made it a very useful plant in this part of the world
A highly yielding tuber ever that can be processed into different food product.
Earlier this year as the rain begun I had shown us how we planted some cassava in our field.
The plants requires no fertilization and can grow to maximum with any fair amount of rainfall.
Looking at the plant, it has grown to its optimum expectation talking about height, and the thickness of its stems the leaves are green.
All this are a pointer that the plant is doing well.
There are different species of Cassava and this one is an Agric engineered one that has been prepared to produce seeds withing one year.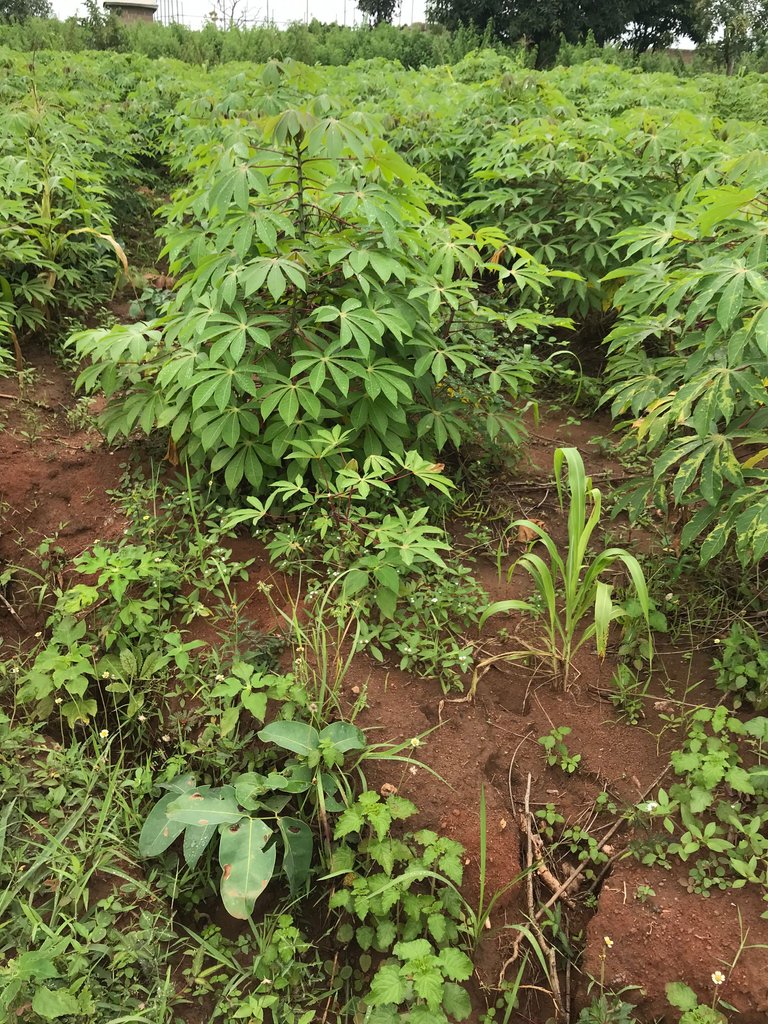 The simple stem cultivation planting method is also its easiest means of propagation, we had cut the stems in smaller pieces and transplanted them.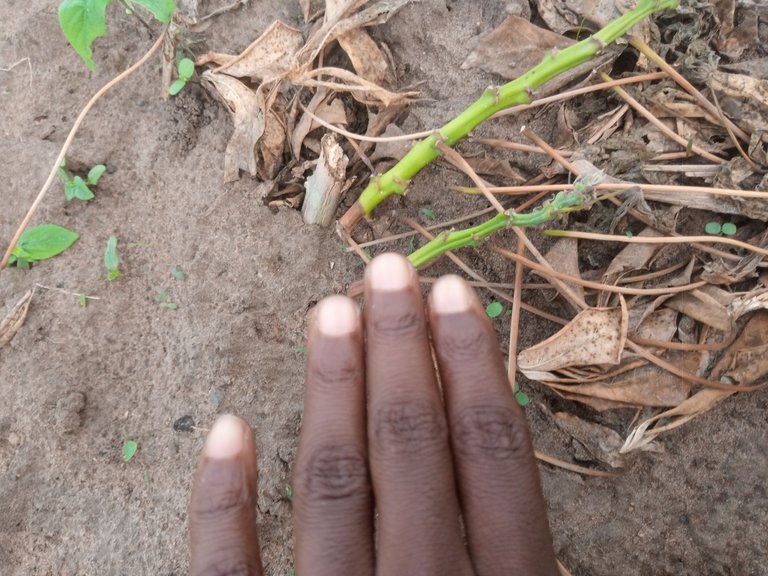 ---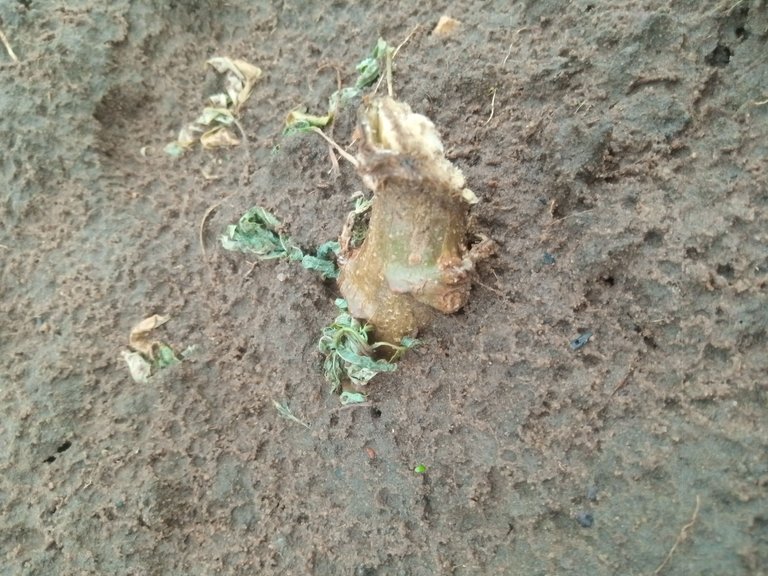 Wedding was done with chemicals, we have alot of farm work to do and didn't have the time to do a hand weeding in this. Chemicals have not not affected the plant.
It was an inspection time and we have to drop by to see the progress of our cassava.
It multi functions made it a highly commercial crop and I am going to show us some of the products in which we have often processed our cassava into.
This should be ready for harvest in the month of April.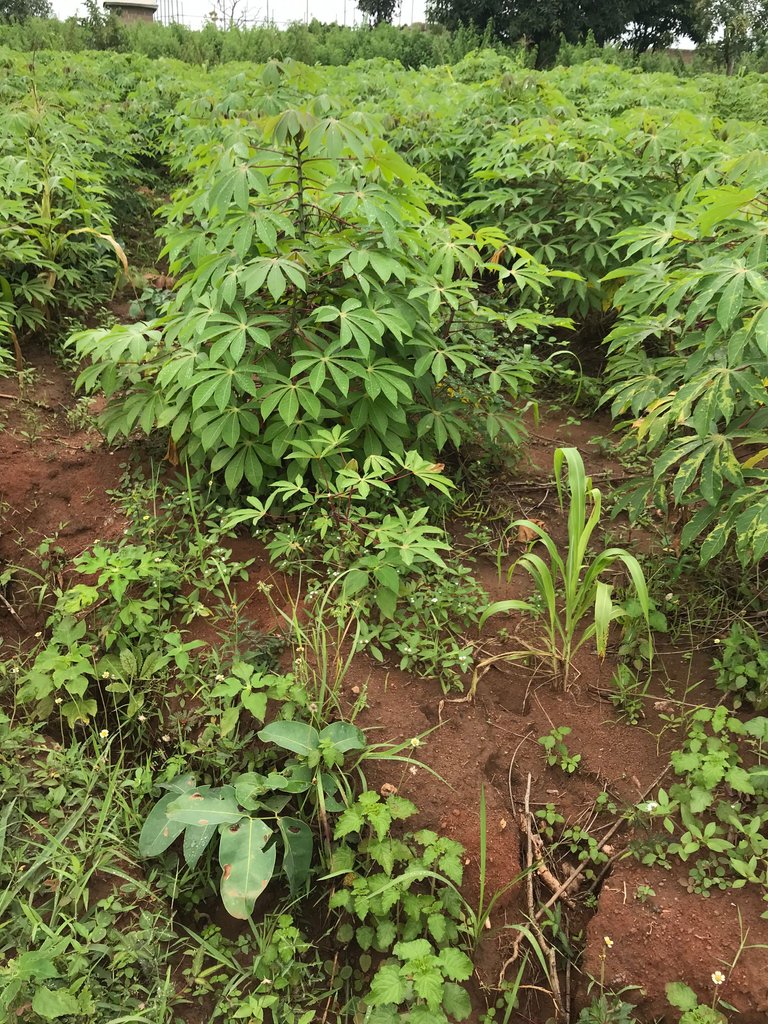 Mainly we produce cassava for commercial purpose. It has very low capital input during investment time.
All you need is a tractor for cultivation. And the seeds for planting are gotten from the old stems we have harvested from.
No seed is bought
We are often left with money for cultivation and addition of chemicals.
A plants that needs no fertilization also reduces input cost of production.
And its multifunction attracts buyers who use cassava for different purpose. Hence growing Cassava is a good business that is worth looking into. As this progresses forward, all of the things I have said will become more practical as I will show us
---
---