Took up a challenging Job position to support my financial needs.
Hello Hive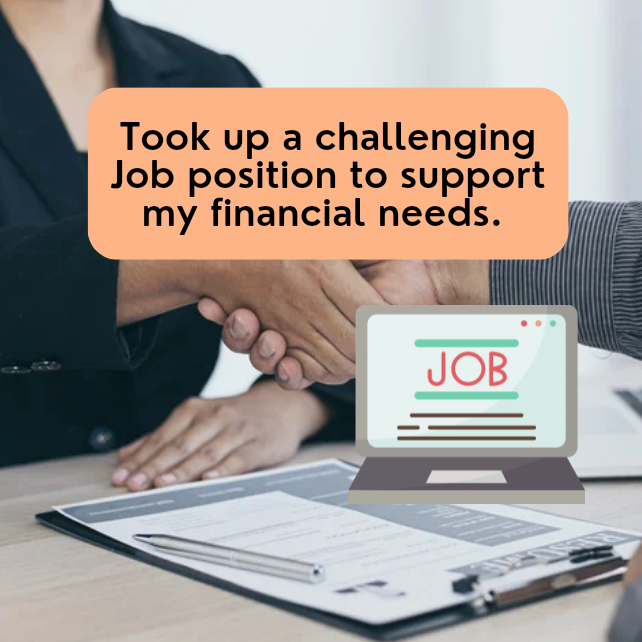 We all have financial needs that may never be meet most of the time until we are able to stretch ourselves far enough to manage two or three jobs in order to multiply our various source of incomes.
If anyone from this part of the world want to see drastic changes in their financial status, one must be willing to stretch themselves and take up even challenging job roles not for the passion we have for such jobs but for the never ending financial needs.
I have once talked about how the minimum wage can barely sustain a family for a week, those earning the 30k naira
($28) usually thread on this path. The income from their multiple jobs add up to earn them substantial money to support their families.
Recently I have just concluded some skill acquisitions in fashion industry that places me in the position to start my own business but business startup capital are often a challenge for most people.
A good suggestion for how to generate Capital is to take up some job roles first and put up some good savings for oneself.
Well why some people may be proud to take up some job positions suggesting that it is too low for their caliber talking about their qualifications in school and what they deserve to earn, one might wallow in poverty while you are waiting for the perfect job opportunity that suits your taste.
For the mean time Monica-ene (that's me) will be a sales rep at a store to save some finances for her proposed business.
And this is how I run multiple tasks to meet up with the financial needs circulating my life.
First am a farmer.
Then a seamstress
And now a sales rep.
The challenging part of the new job is the timing.
8-9job is no joke.
You leave the house 7am everyday only to return at 10pm with no time for one to check on other duties and activities.
Weekends are for the farms and every spare time goes for house chores.
practically no time for leisure and rest until we hit the goal.
Posted Using LeoFinance Beta
---
---