$0.4Cents still a good price for one to stake more Hive
Hello Hive.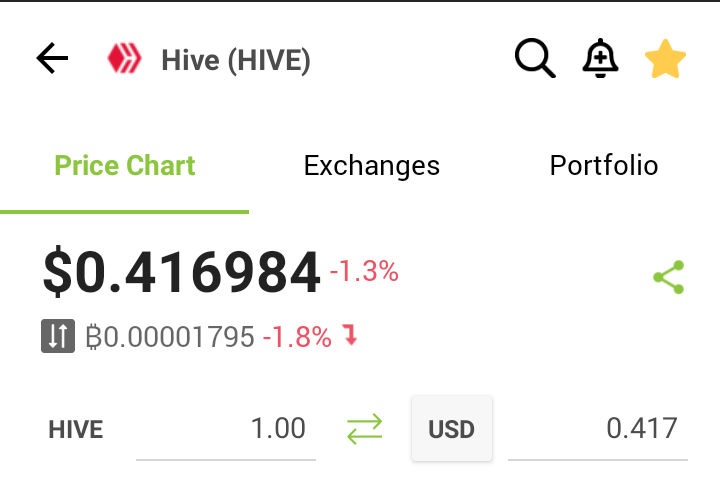 Hive is showing greater potentials to recover from the bear market price where we have hit a rock bottom around $0.2
Beginning a new year we are hoping that the bear market will give way and we would experience some real actions.
These began with small occasional and interesting short pumps and Hive is performing real good on the chart now.
It recovered fully well against BTC after losing that hold.
Only yesterday hive has pumped to about 7% and we hope to see more price action in a positive direction like that.
In essence just in case you are looking for a good token to invest in at this time when everyone is seeking to start buying after sensing a potential bull market, Hive token might just be your best choice.
For a token that can make it to $3 and above in a year or two it will be worth a good pick at $0.4 cents.
And at the current positive momentum we can experience hive at a dollar or something above that before the year is over. Either for some short few months or a long one year or two you can make a 10X gain with hive token.
And we are most glad for the blog to earn options where you can also get some hive tokens from participating on the blockchain..
Posted Using LeoFinance Beta
---
---