The years go by and life is a sigh // Los años pasan y la vida es un suspiro
---
Hello everyone, wishing you all well! Have a beautiful start of the week, this contest has caught my attention and that's why I decided to participate, I loved the initiatives of the #Freewriters community to encourage writing, it's my first article with you I hope it will be to your liking.
---
¡Hola a todos, deseando que se encuentren bien! Que tengan un hermoso inicio de semana, me ha llamado la atención este concurso y por eso he decidido a participar, me encantaron las iniciativas de la comunidad #Freewriters para incentivar la escritura, es mi primer artículo con ustedes espero sea de su agrado.
Describe what you see
The main thing a mummy, beyond that a man who wore glasses, who has given everything in life and feels tired, maybe he was a family man, someone who gave his all, but in the end felt that nothing was worth it.
Describe what you feel
It inspires understanding, tiredness, no strength to go on as if he needs help, but on the other hand you can appreciate rudeness.
Describe lo que ves

Lo principal una momia, más allá de eso un hombre que usaba lentes, que ha dado todo en la vida y que se siente cansado, tal vez fue un padre de familia, alguien que dio todo de sí, pero al final sintió que nada valió la pena.
Describe lo que sientes

Inspira comprensión, cansancio, sin fuerzas para seguir como si necesitará ayuda, pero por otro lado se puede apreciar rudeza.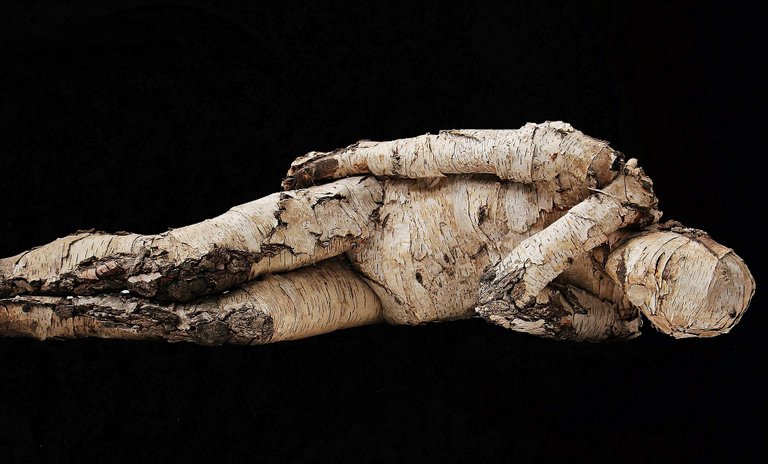 fuente
History
It was almost 6pm you could still appreciate a beautiful sunset at the end of the blue lake, in a quiet town called Sena, its inhabitants quite friendly and helpful, one of those places that when you know it you fall in love just by seeing its landscapes, green meadows and blue mountains where small tributaries of water are born, and then become splendid streams.
Manuel, a man born and raised in Sena, is an artisan dedicated to making wooden toys, a craft that has been passed down from generation to generation in his family.
Every afternoon he crosses the village to get home, what he did not imagine is that it would be a day different from the others, on his way home he meets an old man and his dog by the lake, he approaches him and asks him what he is doing alone, the old man answers, appreciating the immensity of the universe and how short life is.
Astounded by his answer Manuel asks him another question, what makes you think that?
The old man answers very serene, the years, when we are young we think that life is a long road we have to travel, but we can not be more wrong, in the blink of an eye has passed and there are only regrets but you know how to live, you should do what you really love and what makes you happy, live for you and not for others, love yourself and love your loved ones.
Manuel listens very attentively to the old man, after talking for a while both say goodbye and Manuel continues his way home, while the words of the old man are repeated over and over again in his head, he wonders, am I happy with what I do and how I live? his answer is yes, I work and I do what I love, what more can I ask for? but when he thinks of his loved ones he stops and doubts ....
I have reaped great achievements, but I forgot something important to form a family, put down roots and be able to transmit all that I have harvested to my children, I have been inhibited from being happy to accumulate material things, thanks to that old man today I woke up and I have realized that I still have time to mend the path.
Historia

Eran casi las 6pm aun se podía apreciar un hermoso atardecer al final del lago azul, en un tranquilo pueblo llamado Sena, sus habitantes bastante amables y serviciales, de esos lugares que cuando lo conoces te enamoras con solo ver sus paisajes, verdes praderas y azules montañas donde nacen pequeños afluentes de agua, para luego convertirse en espléndidos arroyos.
Manuel un hombre nacido y criado en Sena es un artesano que se dedica a realizar juegues de madera, oficio que se ha transmitido de generación en generación en su familia.
Cada tarde atraviesa el pueblo para llegar a su casa, lo que no imaginaba es que sería un día diferente a los demás, camino a casa se encuentra con un viejo anciano y su perro a orilla del lago, se acerca y le pregunta ¿qué hace tan solo? el anciano responde, apreciando la inmensidad del universo y lo corta que es la vida.
Asombrado por su respuesta Manuel le realiza otra pregunta ¿qué le hace pensar eso?
El anciano responde muy sereno, los años, cuando estamos jóvenes pensamos que la vida es un largo camino que tenemos por recorrer, pero no podemos estar más equivocados, en un parpadeo de ojos se ha pasado y solo quedan lamentos sino sabes vivir, debes hacer lo que realmente te apasiona y lo que te hace feliz, vivir para ti y no para lo demás, quererte y querer a los tuyos.
Manuel muy atento escucha el anciano, después de platicar un rato ambos se despiden y Manuel sigue su camino a casa, mientras las palabras del anciano se repiten una y otra vez en su cabeza, se pregunta ¿soy feliz con lo que hago y como vivo? su repuesta es si, trabajo y hago lo que me apasiona ¿qué más puedo pedir? pero al pensar en sus seres queridos se detiene y duda ....
He cosechado grandes logros, pero se me olvidado de algo importante formar una familia echar raíces y poder trasmitir todo eso que he cosechado a mis hijos, me he cohibido de ser feliz por acumular cosas materiales, gracias a ese anciano hoy desperté y me he dado cuenta que aún tengo tiempo de enmendar el camino.
---
"Life is a sigh, many times we spend our lives immersed in material things and we forget what is really important, to share with our loved ones and accumulate small moments of happiness".
According to the image, what do you think: did Manuel manage to be happy or did the old man's words just sink in for a moment?
"La vida es un suspiro, muchas veces pasamos la vida sumergidos en lo material y nos olvidamos lo que realmente es importante, compartir con nuestros seres queridos y acumular pequeños instantes de felicidad".
¿Según la imagen que piensan? ¿Manuel logró ser feliz o las palabras del anciano sólo se calaron por un momento?
---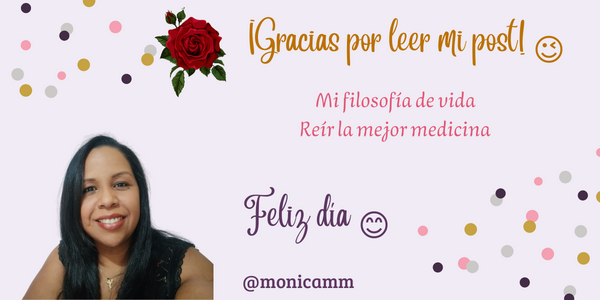 ---
---