CELEBRATING THE SMALL WINS: REACHING A 30-DAY STREAK ON DUOLINGO.

Hola, Amigos!
I joined Hive few months ago with one of my aims being making new friends across different race and cultures. While exploring, I came across quite a few Spanish users who I found interesting. With the aid of translation, I get to read their posts. As time went by, I started falling in love with the language itself, and this prompted me into learning Spanish.
Being someone that is always interested in learning new things, I decided to go on this new adventure...
The first thing I did was to search for ways to learn Spanish. The app "Duolingo" was one of the results that came out on top. I'd later get to know that Duolingo is an application that helps one gain mastery of a language at one's convenient pace.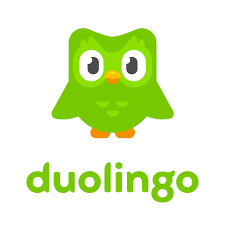 image source
I downloaded the application and made the necessary registrations and started the journey. At first it was had to practice everyday because I had set a goal of practicing for at least one hour per day, but I'd later get to discover that giving out one hour of my time towards this cause wasn't something I was willing to spare.
So after several relapses, I finally decided to take another route towards
achieving my goals - I decided to take it slow. This time around, I made a commitment to practice at least one lesson per day unfailingly.
I started doing this while making sure that I set a daily reminder to practice at a given time so as not to forget again. This went on for days and before I knew it, I graduated from taking one lesson per day to two(I'm still at two for now) and before I knew it, I started taking my daily lessons even without the daily reminders which I don't need anymore right now.
And after days of dedication, I finally reached the milestone of a 30-day streak!!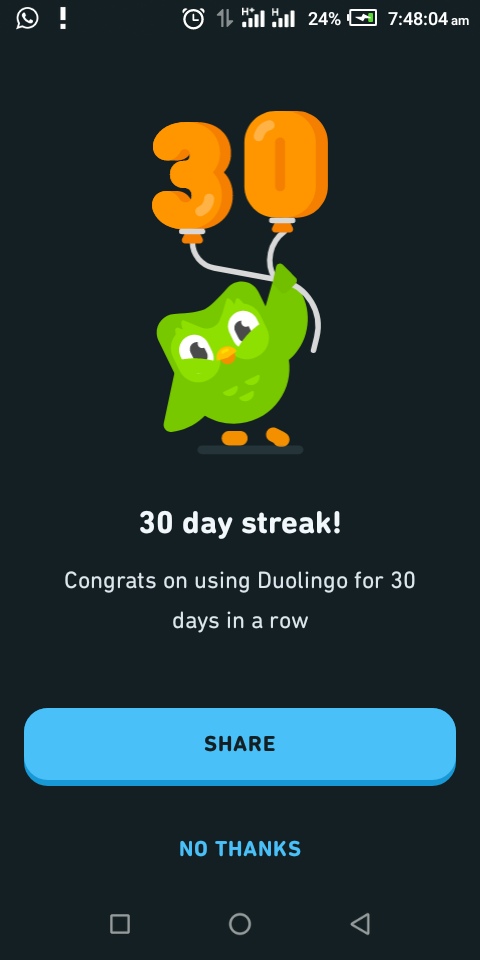 I know this may not sound like a big deal to many, but for someone like me who has been struggling with being consistent with many things, it is.
I decided to write this post as a form of encouragement to myself for coming this far. I'd continue my self-appraisal but then, "that streak won't keep itself". 😀
Thank you for going through this post. Adios amigos!! 😊
---
---