NEWBIES INITIATIVE TASK - WHY AND HOW ON HIVE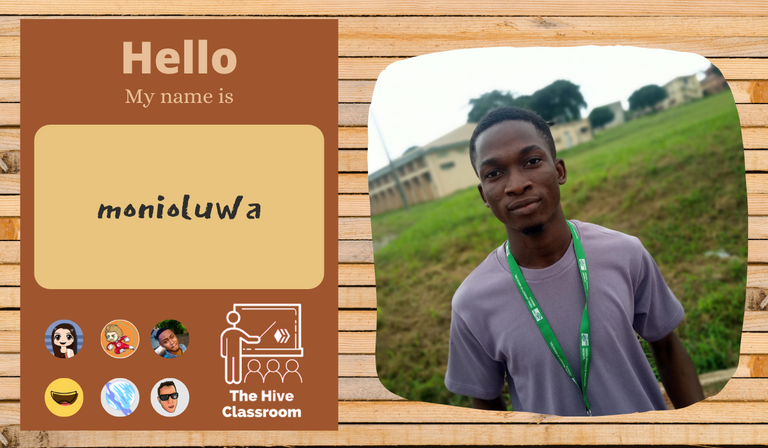 Many thanks to @aliento, @starstrings01 and @projectmamabg for this initiative.
We had our first meeting two weeks ago and we were briefed on the do's and don'ts of this platform. We were also guided on the proper way to do some things here on HIVE.
I'll be going through some of them in this post.

WHY MUST YOU AVOID PLAGIARISM?

I believe this should be a no-brainer seeing as plagiarism is frowned upon in almost every aspect of the creative world. In fact, in most countries, plagiarism is an offence that is punishable under the rule of law. So, it wasn't a surprise for me when I heard that plagiarism isn't allowed here.
By plagiarizing, one is going against the law thereby becoming a criminal and I'm sure this platform does not want to be associated with criminals of any form for the sake of its reputation.
And apart from the legal implications, plagiarism is a very wrong thing to do morally because by doing that one is profiting from another person's work without giving proper credit and that is basically stealing.
Hive is a platform why you can write on just about anything – your career, your life, an event you witnessed, and many other things– there's really no limit to what you can write about as long as it's an original content by you.

HOW DO YOU SOURCE A TEXT OR IMAGE AND WHY DO YOU HAVE TO SOURCE TEXTS AND IMAGES THAT ARE NOT YOURS?

Most pictures we find on the internet are not free, even though we can easily download them on our mobile devices without having to pay.
The fact that we can download them freely doesn't mean we can use them freely. To use images or texts gotten online we have to site where we got it from – sourcing.
To do this we just have to find the linkor image link, depending on what we want to do, and then follow the instructions.

WHY SHOULD YOU NOT TAG NUMEROUS PEOPLE ON YOUR POSTS?

Tagging people who have nothing to do with the post you're about to publish is very unnecessary and could cause one or two issues for the poster.
Let's say for example, I want to publish a post on how my day went and I decide to tag starstrings01 in the post knowing fully well that he had nothing to with my day, it might lead to a downvote by him, and if I'm doing this consistently with numerous sets of people, I might very well be on my way out of this platform.

WHY YOU SHOULD NOT PUBLISH THE SAME ARTICLES NUMEROUS TIMES

I get the reason why some people might want to republish an already published article probably because they felt it didn't get enough coverage or for other reasons best known to them.
But we should know that doing this is going to affect one's blogging career in the long run.
The amount of content on Hive is countless, and one needs fresh content to keep everyone visiting his/her blog hooked. Reposting old articles will make one lose followers faster than they were gained.

WHAT IS THE ACCEPTABLE NUMBER OF ARTICLES YOU CAN PUBLISH PER DAY?

Well, everyone knows what works best for them, but during the meeting, we were advised that, as beginners, we should not post more than once per day.
Instead of posting too many posts per day, we should engage with other people instead.

WHAT IS THE IMPORTANCE OF ENGAGEMENT?

One of the surest way for one to quickly climb up the ladder on this platform is by engaging other people's post. Making yourself known in communities by commenting on posts and participating in challenges.
By doing these, connections are easily made and friendships are started.

WHAT OTHER POINTS DID I LEARN FROM THE MEETING?

One other thing I learnt from the meeting was how to use tags properly. Tags are also one of the factors that determine the amount of coverage your post gets and knowing how to use them is very essential.
I also learnt that posting in the right community matters. You shouldn't post about how your day went on the Leofinance community or post about movies in OCD.
These are the things I learnt from the meeting. A big thank to the organizers. I'll be looking forward to the next meeting and task.
Thanks for reading this post. Do have a nice day.
---
---