A walk in my garden
Today I was checking the garden and I found several surprises, so I decided to take some macro photographs to share with you, let's start with this picture that really made me fall in love, I really liked what I got here, it is the flower buds of the Astrophytum Capricorne, to be honest I expected the flower to open on Wednesday, however it is already Saturday and it still it doesn't, I guess I have no choice but to wait because I can not and should not accelerate the process, the cactus knows what it does. By the way, if you download the picture and set it as your wallpaper I assure you it will look beautiful on your desktop.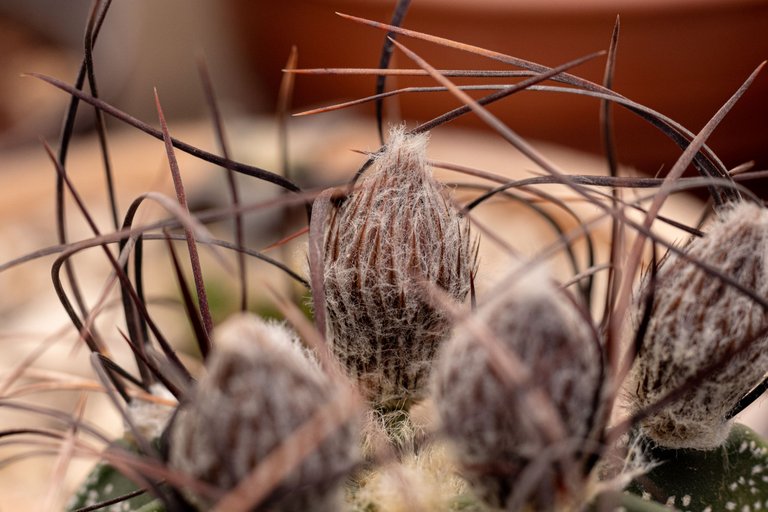 And since I am talking about the Capricorne, let's see one of the first cactus I sowed, in the previous post I showed you the picture of one of the ones I grafted, however I left some on their own roots to have more material to share with the world, in this picture we can see the growth, much slower but still good, when taking the picture I could notice a small wound on the lower right side, something I have to check to avoid something worse, at the moment it looks brown which is always a bad sign in cactus.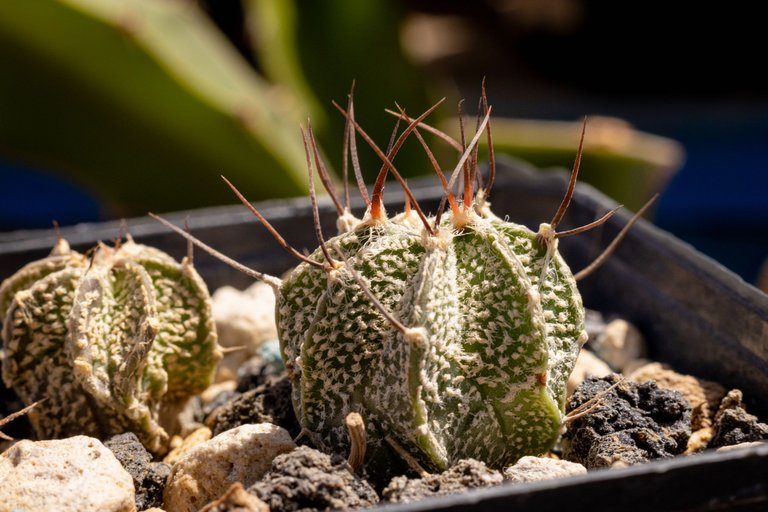 And since planting once is not enough for me, I want to share this seedbed that I sowed in December, for the moment all these Capricorne look healthy and strong, and to be honest I think this seed was of better quality because the cactus have grown well and their small spines look of a different darker color, I am thinking of grafting a couple to accelerate the growth process because I already want to know their characteristics.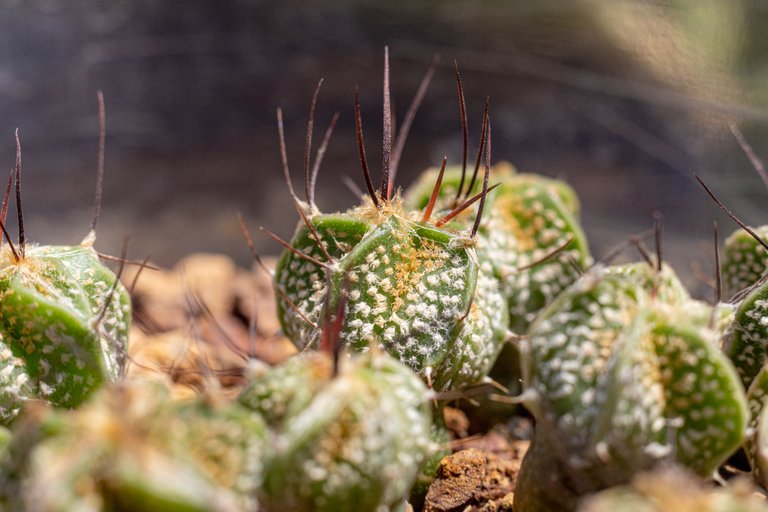 Now let's talk about this Astrophytum asterias that has characteristics of Kabuto and also star shape, it has started to develop a small flower bud and to my bad luck I don't have another similar one with the same size so it is likely that I will lose the opportunity to get seeds of this beautiful cactus, what do you think? The name would be Astrophytum Asterias CV star shape Kabuto? You can go crazy with so many names.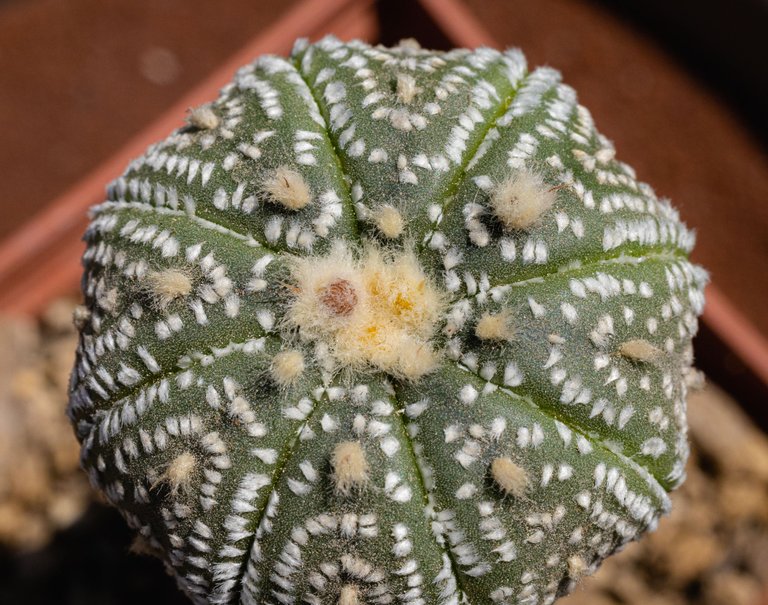 Now let's talk about chlorotic cactus, I don't know if it is spelled like that, but they are cactus that have no chlorophyll in their system and therefore can't do photosynthesis, there is a condition in plants that produces a similar effect and it is called chlorosis, and although we may think that it is the same effect, the truth is that no, chlorosis can be treated if you find the problem responsible for the disease, but in chlorotic cacti it is not corrected, so as soon as you see one of these cacti in your seedbeds it is necessary to graft them so that they survive because otherwise they die in less than 10 days after being born.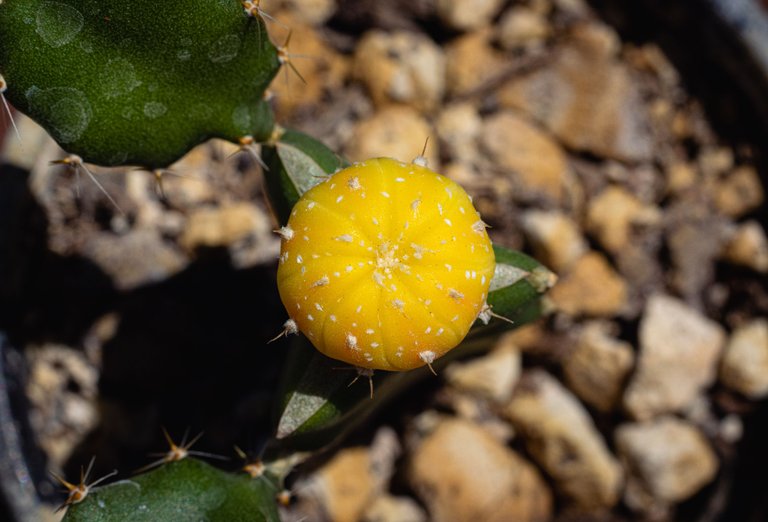 I like to keep these cacti because they become a personal challenge, I know people that as soon as they see one of these in their seedbed they take it out and let it die to avoid dealing with the different problems that the cactus can have, the truth is that they are destined to be always grafted and with very little direct sun because it could burn them, even so, there are examples of cactus like the moon cactus that many people look for because of its bright colors, well, we are dealing with a cactus that has no chlorophyll and that is why it must always be grafted.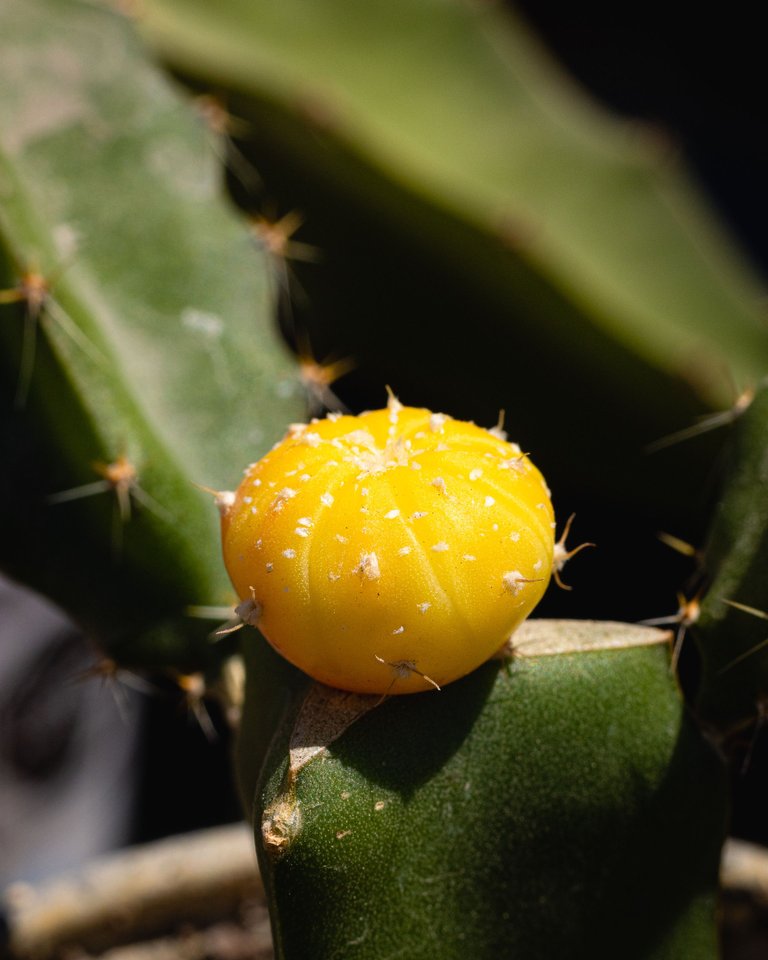 Believe me I understand the problems of keeping these cacti but what can I do? I like them, even when I suddenly see them wanting to die without any explanation, I wonder if I am a masochist?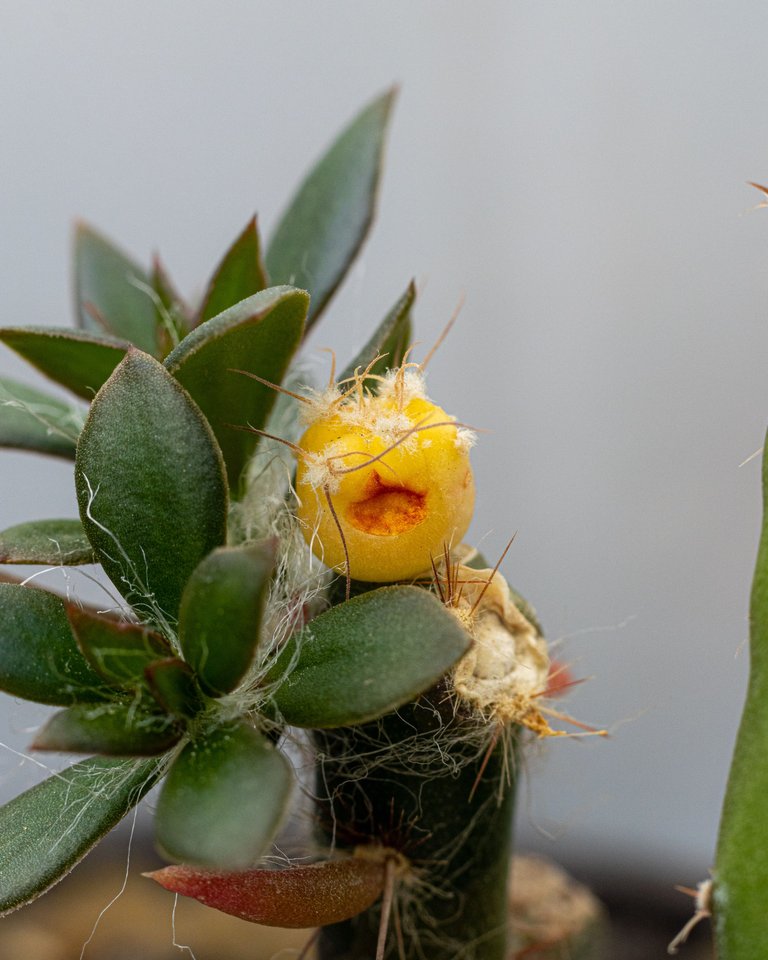 Now let's move on to something much more pleasant, like observing with better detail in the photograph the flower of my Rebitia Muscula, I have three of good size and that last year all bloomed, however of the three that I have only one is producing flowers this year, I am not too worried because as I have shown in previous posts I have several in a seedbed from the seeds I harvested, by the way I have to make the video of the transplant of these babies.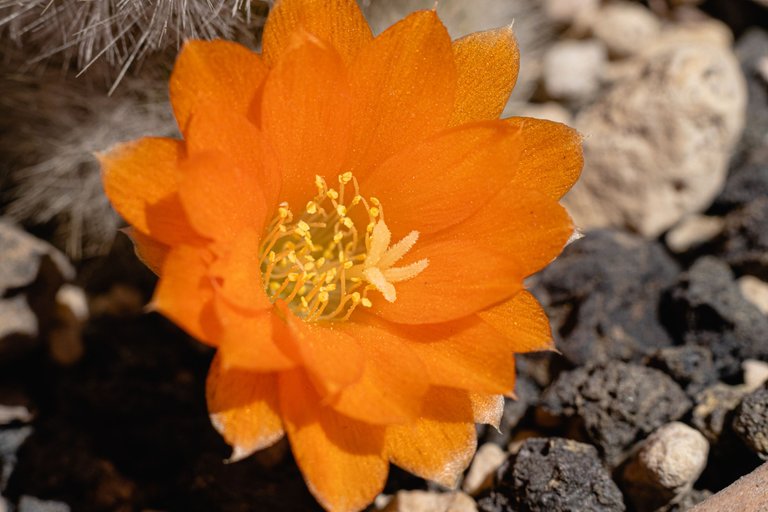 To finish I want to show you the flower of my lobivia densispina and lobivia densispina F. Leucomalla that finally decided to wake up and start producing flowers, I bought a pair in April last year, it was a red and a yellow one and you can remember that moment here, well the thing is that after the winter rest I found it strange that they did not start producing flowers, taking into account that in April last year they were full of flowers, but as I said before, cacti are too smart and know when is the right time to grow and reproduce, I hope that this year I do not lose the seeds because last year I forgot where I left them stored.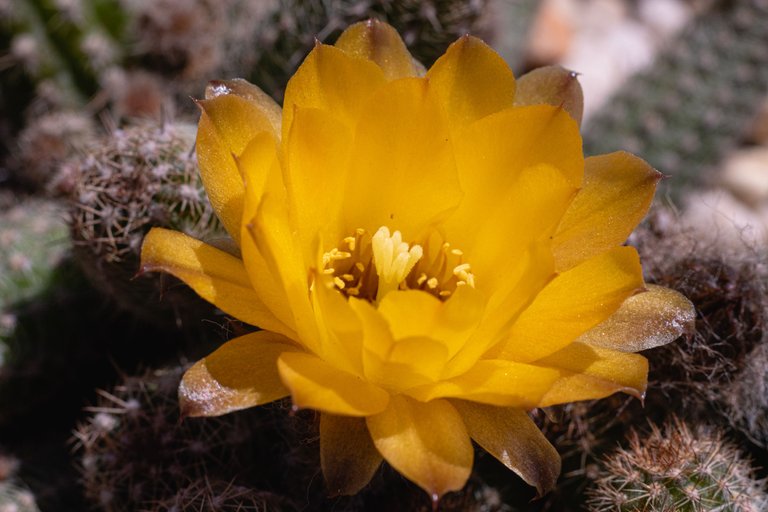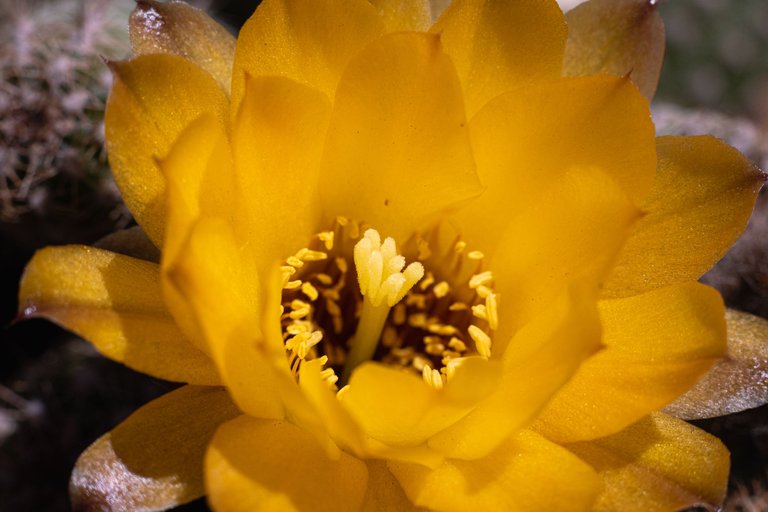 I hope you liked this short walk through my garden, in the coming days there will surely be more surprises to share with you, thanks for visiting the post, see you in the next one.
---
---