Beautiful experiments, my ideas for the last month of the year.
I really don't remember if I had already told you about this experiment with this succulent, I have not yet found its ID but the beauty of the plant has captivated me, my idea was to put it on some rocks in one of the community pots I made, I thought it would die because it is directly in the sun, however today I saw that it opened one of its flowers and its appearance looks good, a little stressed but good, I will see what happens in the coming days.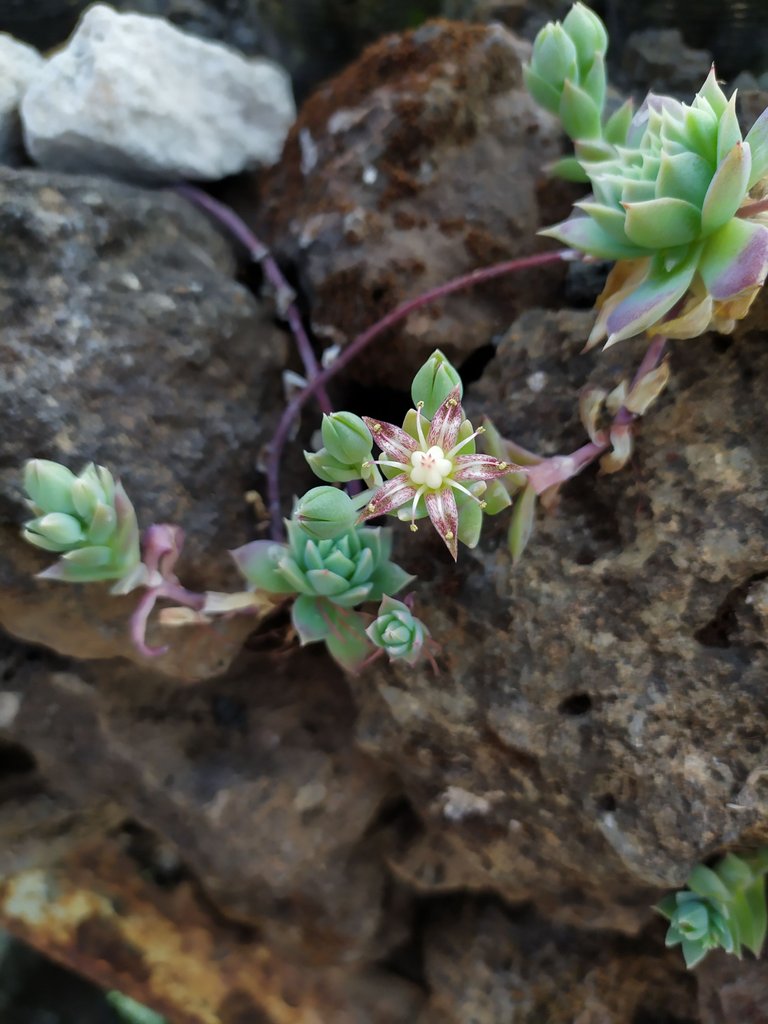 Another of my experiments was this echeveria azulita, at the beginning the plant was bicephalous, I cut it and divided it for this experiment, the first part has been protected from direct sunlight and looks good, the other part was under shade netting and we can see that the growth was a little crazy, many heads everywhere, I could even say that it gives a crested aspect, what do you think about it? was it a good idea to separate the heads?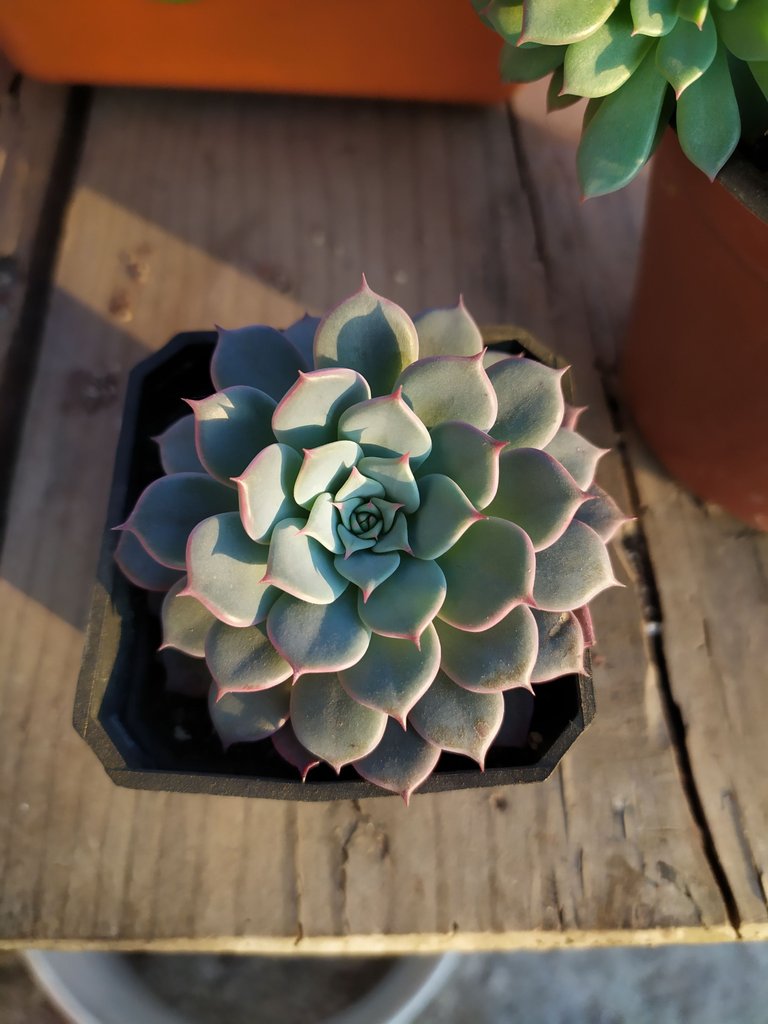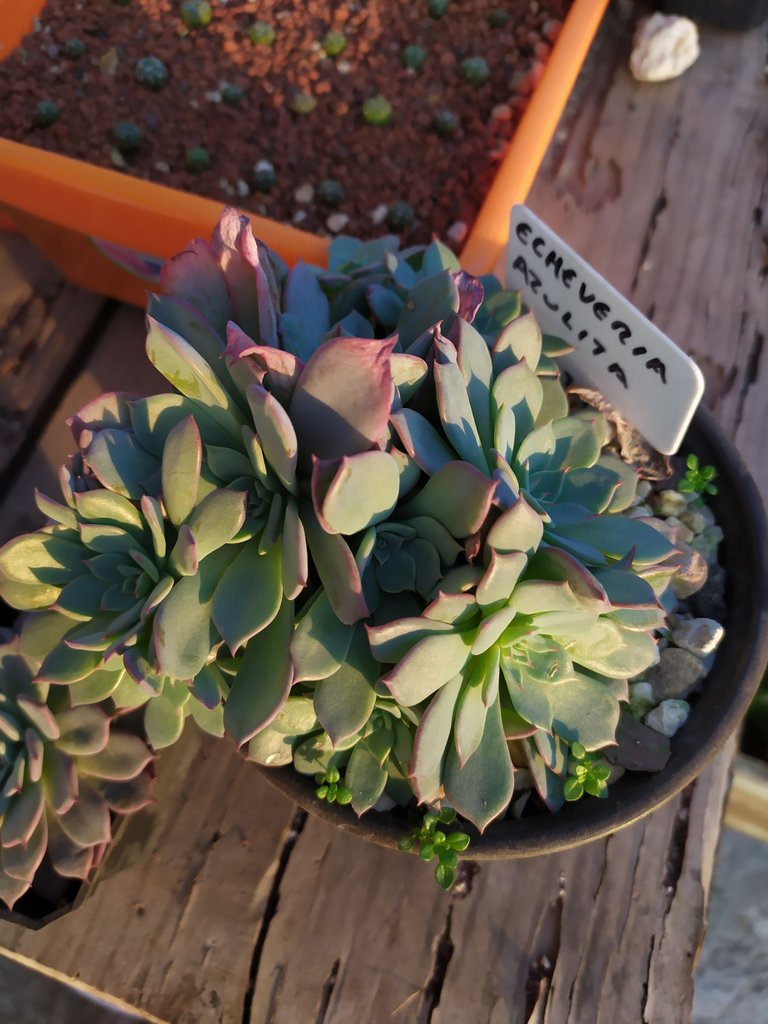 One of my purposes from today is to name my grafted cacti, I still don't know what names I will give them but I guess Marcus, Marius, Sandra, Vanessa would be some of them, my idea is to start a detailed record of the growth of the plants, as well as to record if any of them start to give offshoots or the moment they decide to bloom, so I looked for my old vernier and here we are working with passion as always.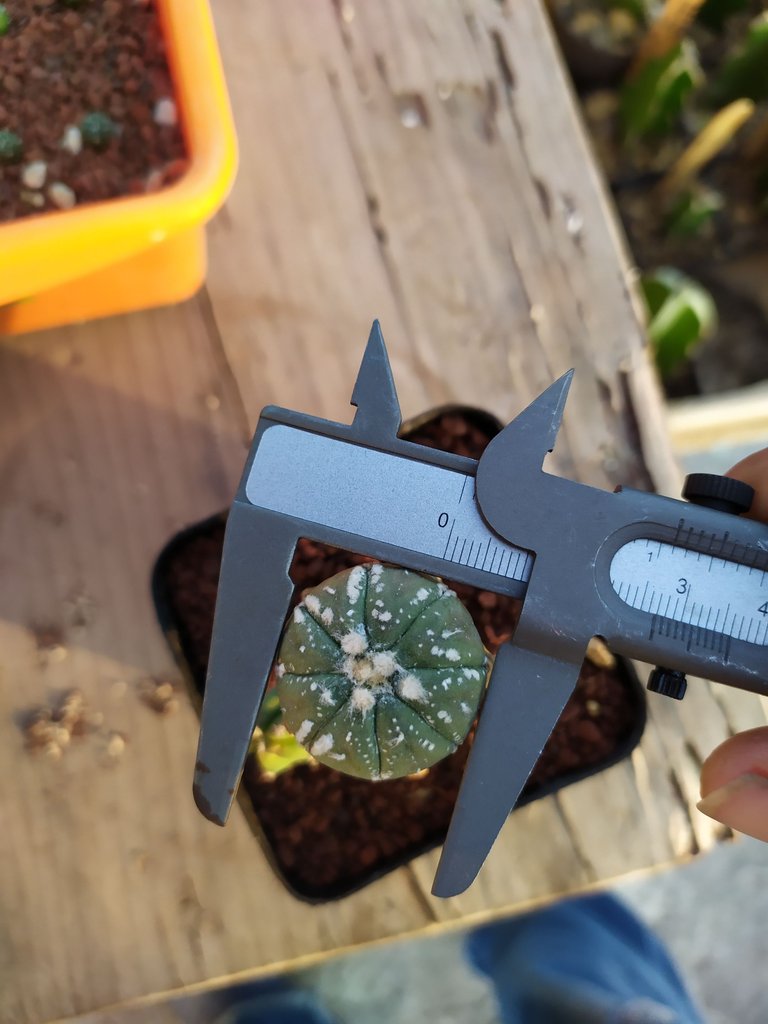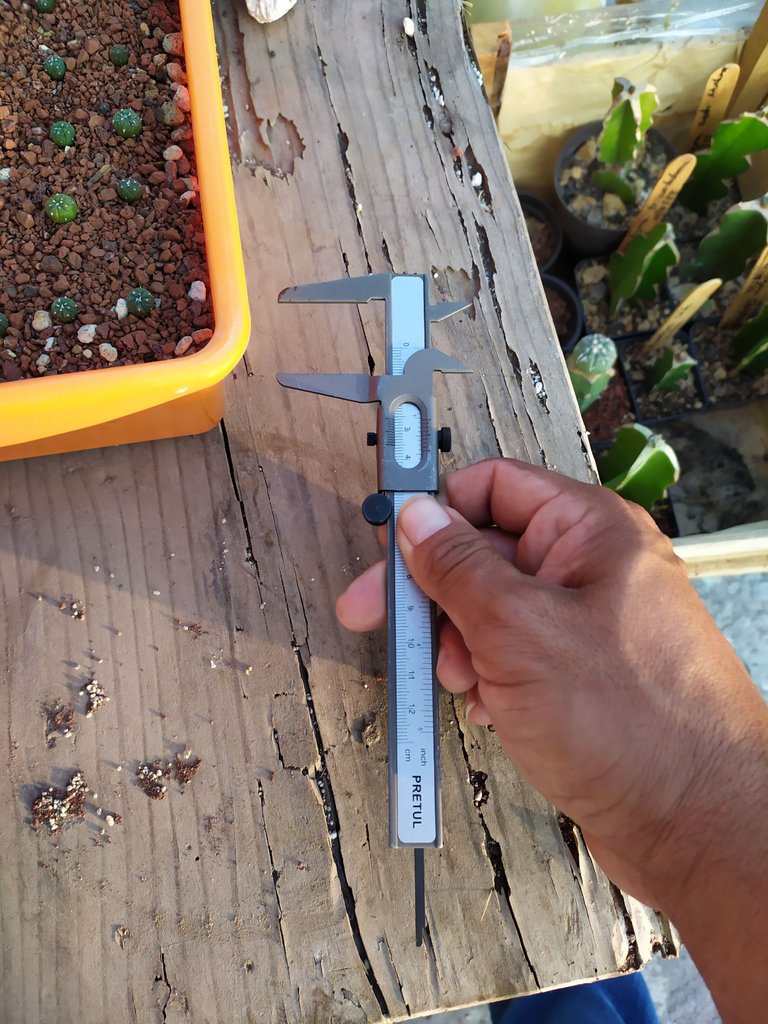 The last thing I have done in the garden was the transplanting of these seedlings, they already have a good size and I hope they grow well in their new community pot, there they will have better nutrients and plenty of space to grow, as always, my obsession for aligning the plants made its presence felt.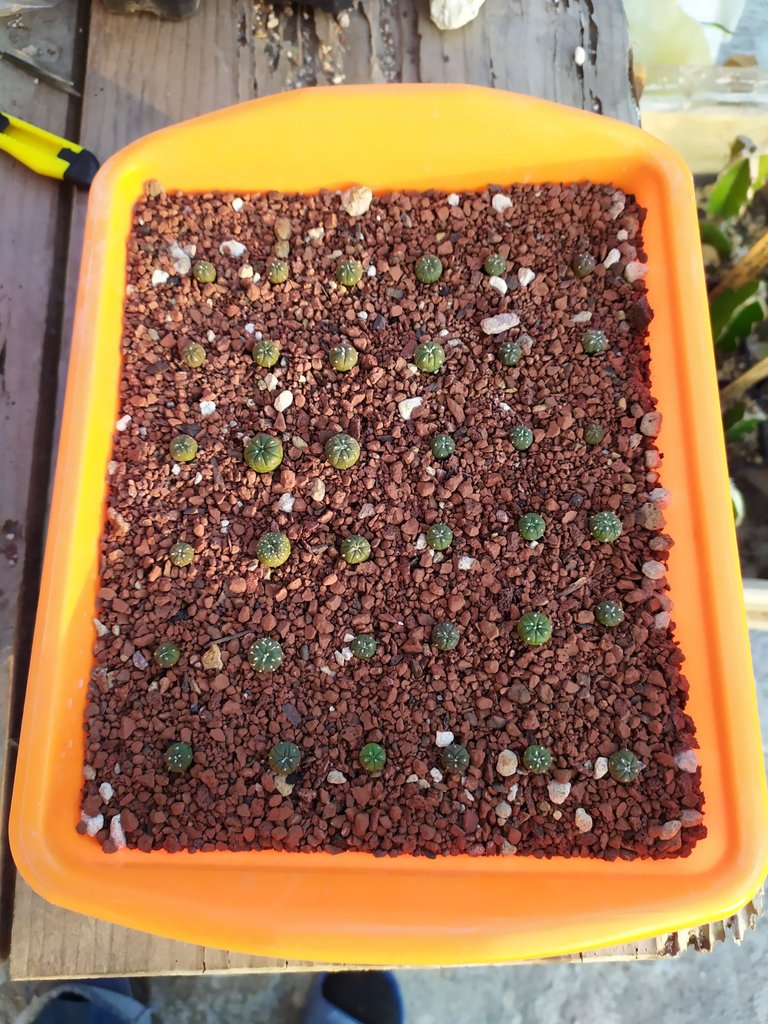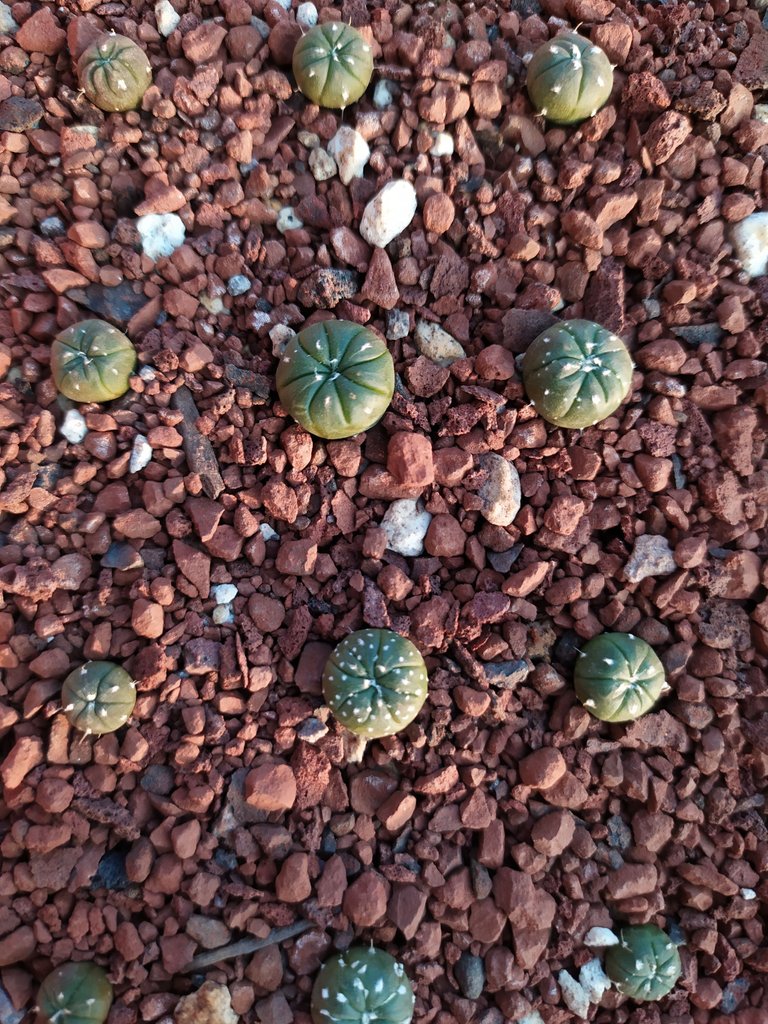 There is definitely growth in the grafted cacti, it is not a huge growth but that is why I want to keep a detail record, as if I really had all day to be measuring each of the grafts, which at the moment are already a little more than 100 haha.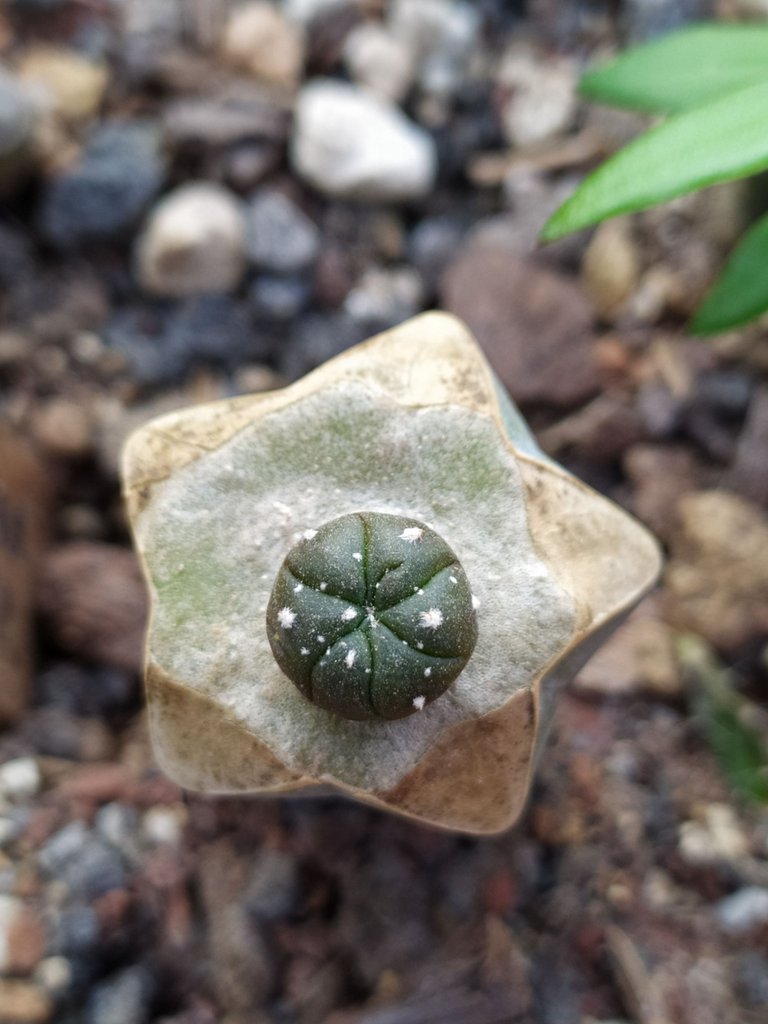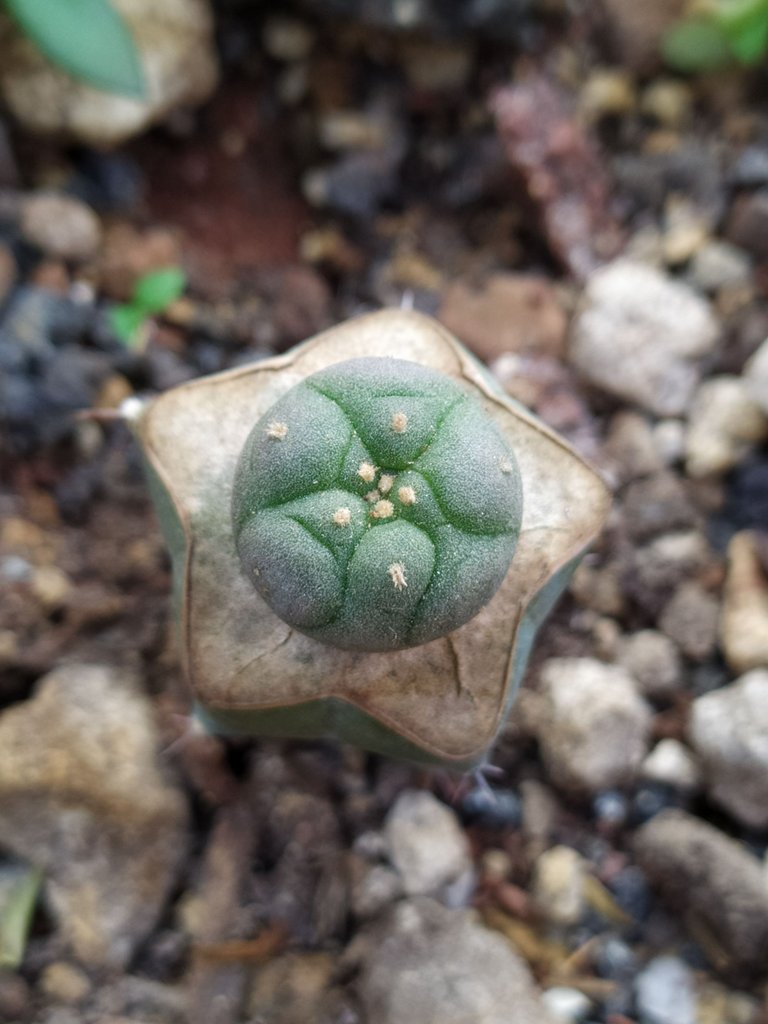 By the way, remember the post from a few days ago in which I showed you the grafting of two peyotes? Well here they are! They look good, they feel firm and it may look a little crazy but I really see some growth, I already want it to be morning to start measuring them.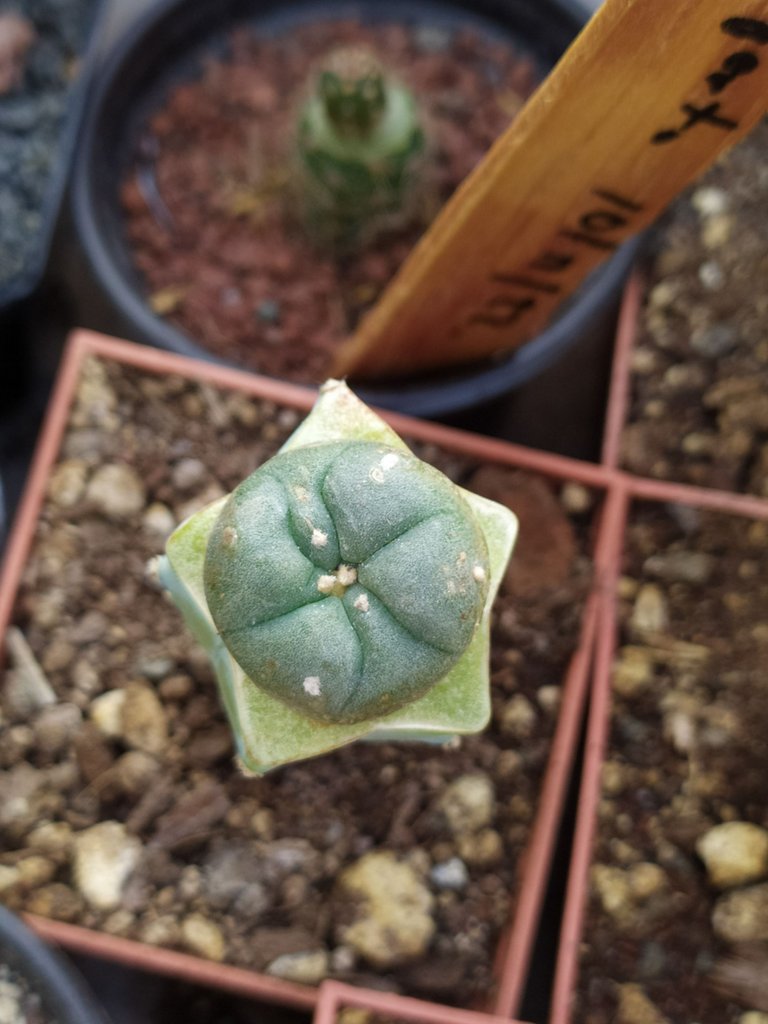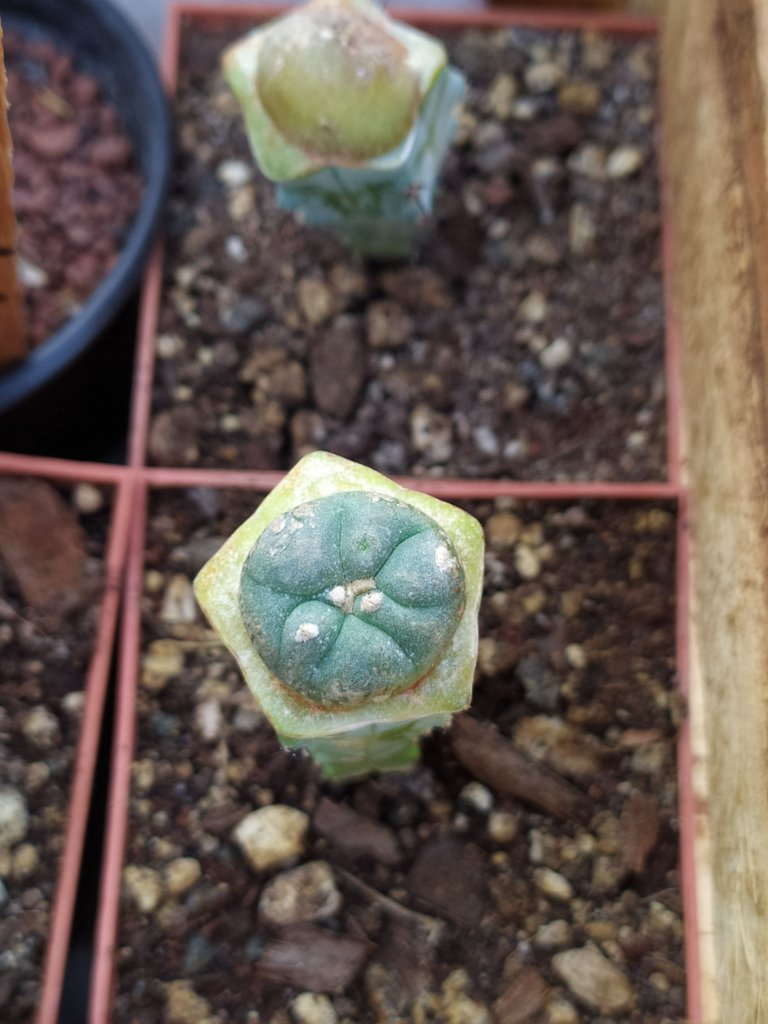 This is a micro graft of peyote, it is already growing, now I need patience.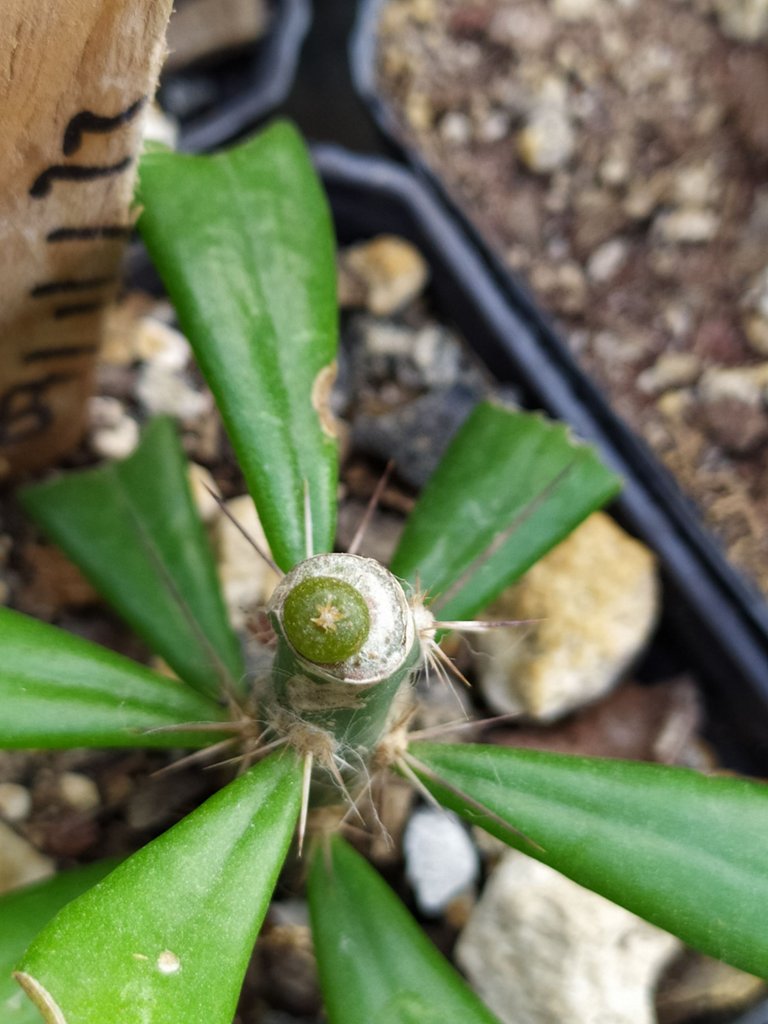 This is a micro graft of Ariocarpus retusus, it also has a little growth and although I don't like the color of the rootstock, I wouldn't dare to cut the seedling again to re-graft, it is better to wait until it has a good size and then I will change it to a healthier rootstock.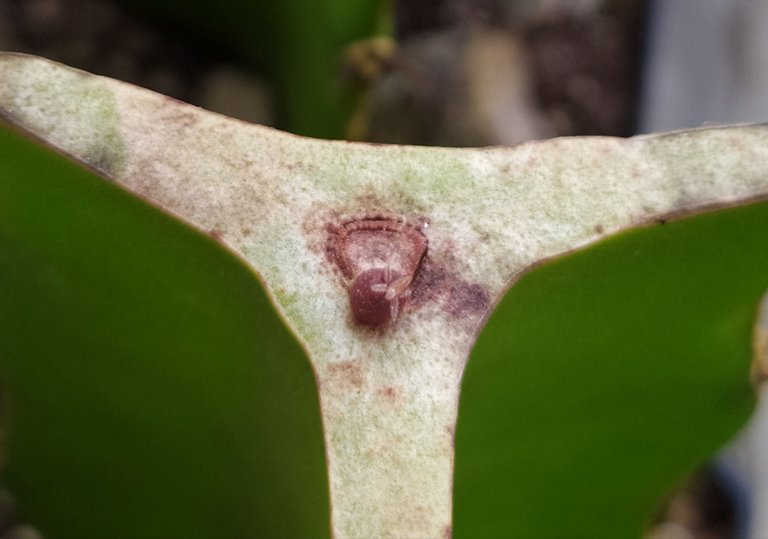 The side graft that I showed some time ago has started to straighten, or at least that is what I see, I need the time to pass soon to see the result but I will try to keep you updated constantly to see its evolution. By the way, I must admit that I really like grafting on echinopsis, the rootstock always looks healthy here, not like on garambullo or pitahaya which sometimes stain even if I am careful.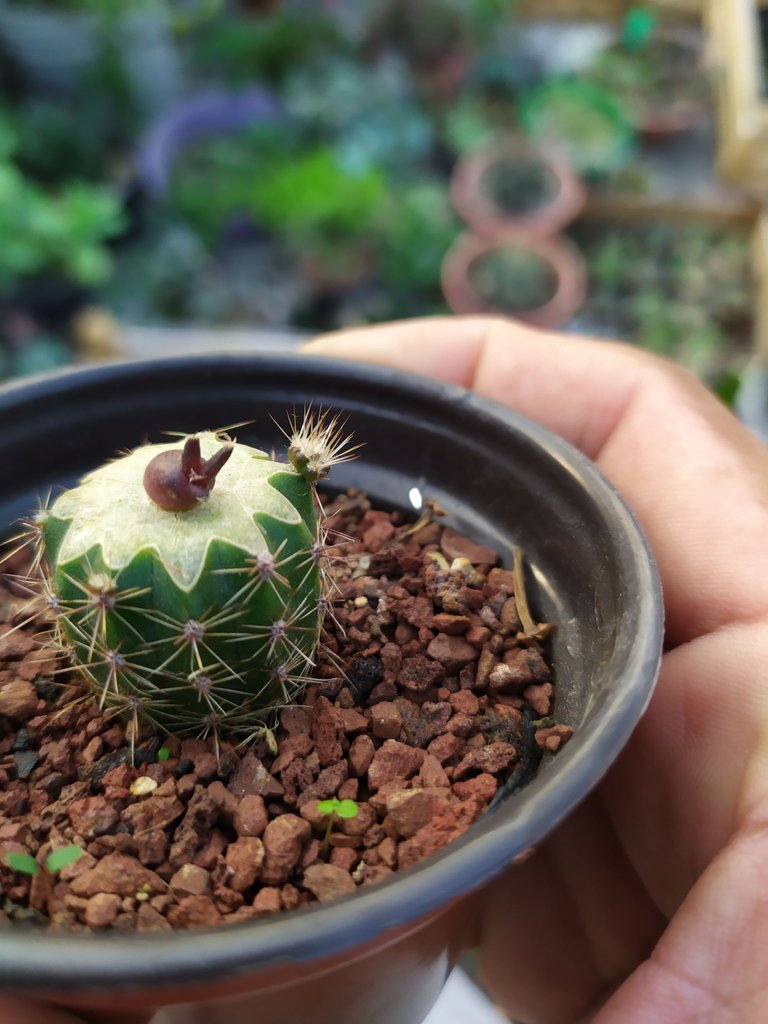 Finally Fernando's mammillaria, I think it is a mammillaria theresae, today I was away from home with a lot of work and I forgot to check the cactus, by the afternoon when I arrived I could see that its flowers had closed, hopefully tomorrow I will have another opportunity to take pictures to share with you.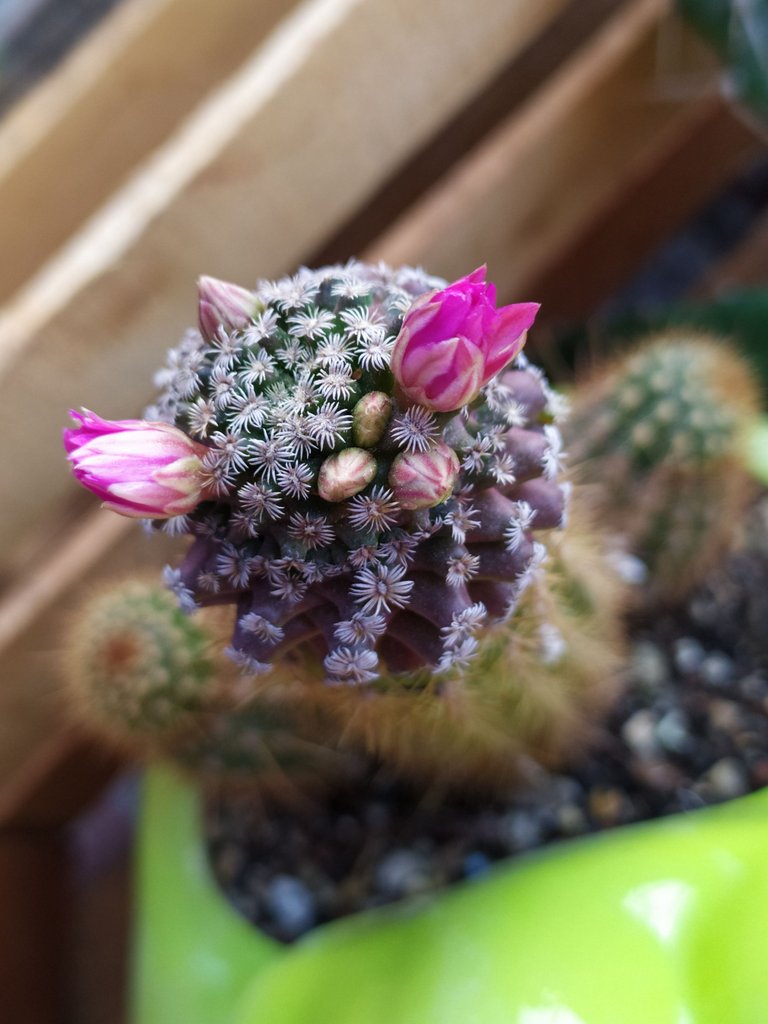 And that would be all for the moment, I hope you liked the pictures and have a great day.
---
---