Garden news, my peyote and its flowering.
As I told you before, my lophophora finally opened its flower bud today and it is perfect, it has an incomparable beauty especially for what it means, I am not going to give a sermon about the cultural significance of this cactus nor what it represents for some indigenous communities in Mexico, nor for mescaline lovers, what it represents for me is the effort and care during this time that I have taken care of this beautiful cactus in my garden, as I told you it is less than two years old and that is why I love the benefits of grafting cactus in my garden.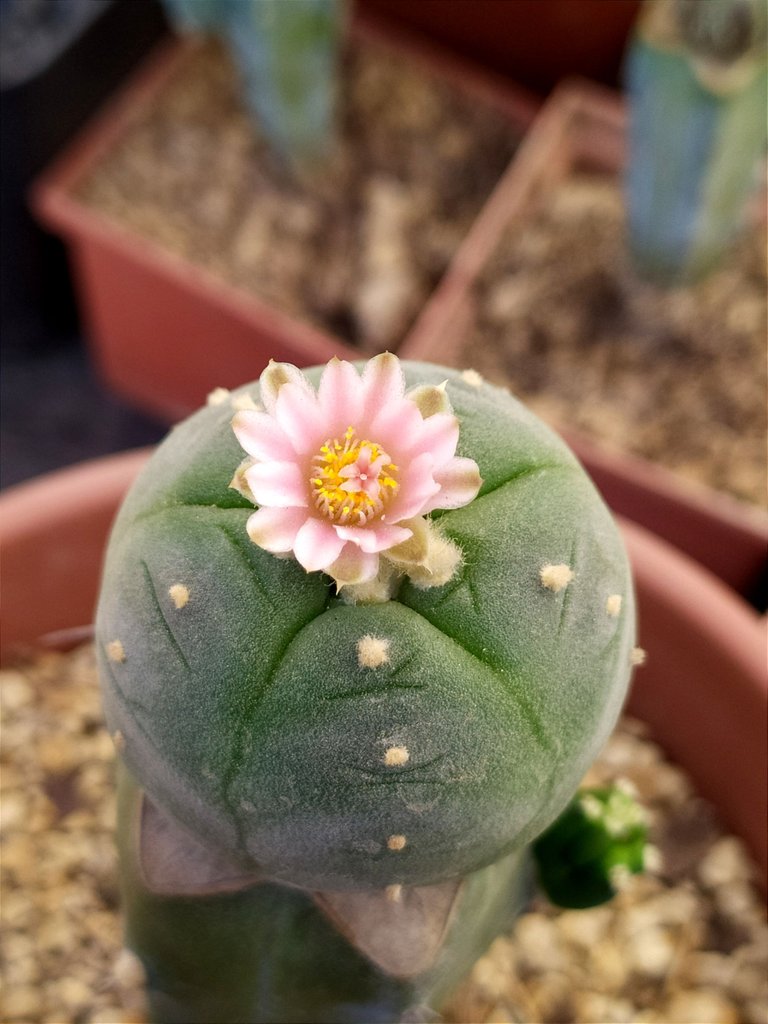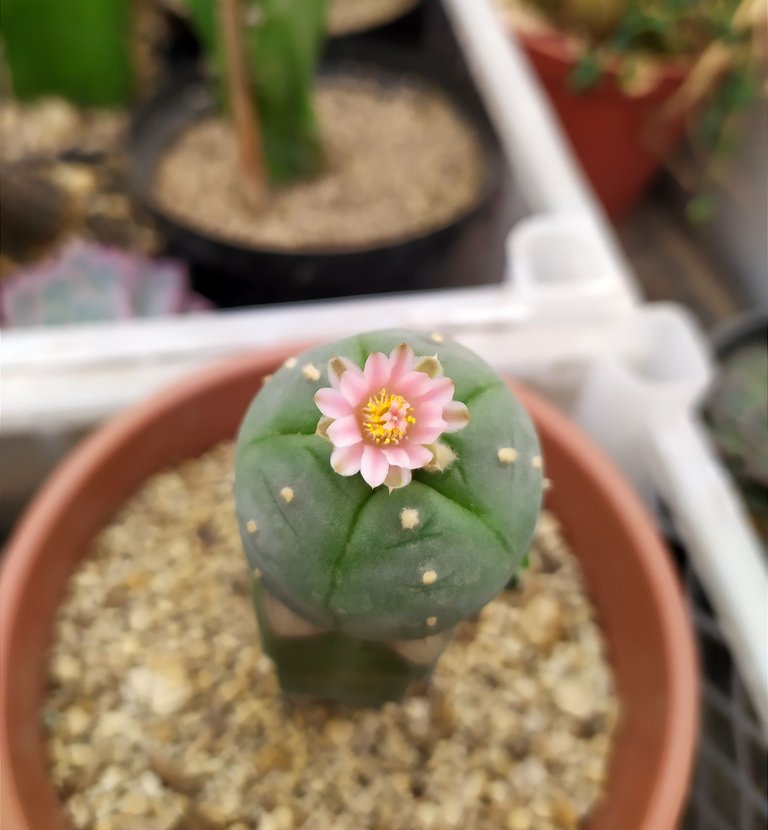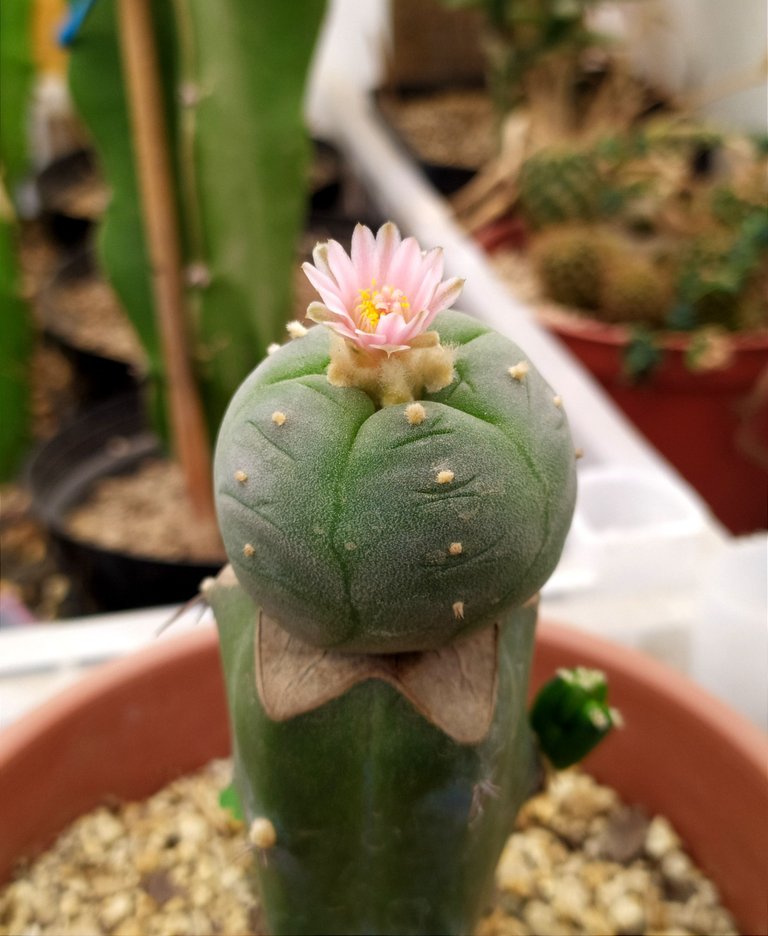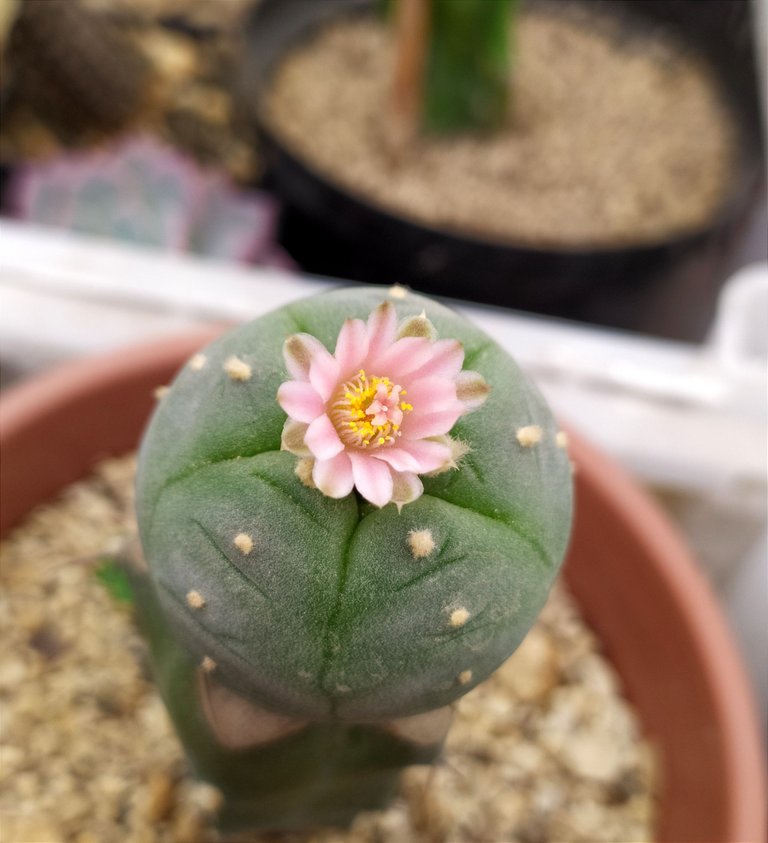 I was thinking if I should pollinate this cactus or let the pollinators do their job, the truth is that my friend Fernando only has one adult specimen of which he has produced many seeds, so this peyote is self-fertile and he lets nature work by itself, so I decided not to interfere and leave to luck if I will have seeds from this flower, of course it is more convenient to have several cacti to improve the genetics, besides when the pollination is crossed with another cactus, it increases the amount of seeds and the germination rate, but well, soon I will have more peyotes of good size because I have grafted about 10 and I still have about 15 in the seedbeds, hopefully this will never end.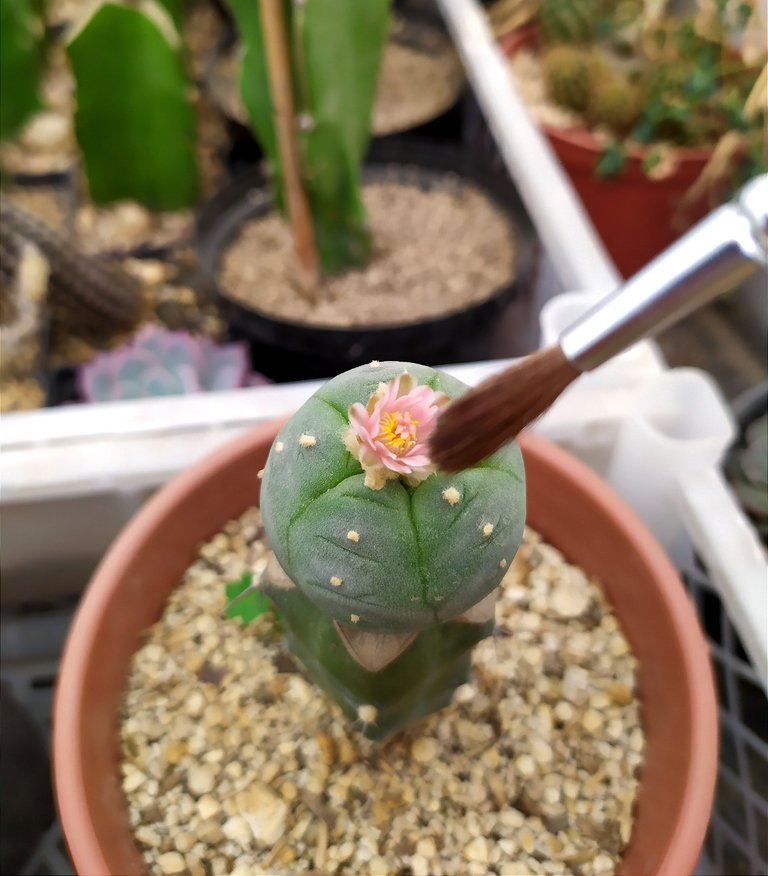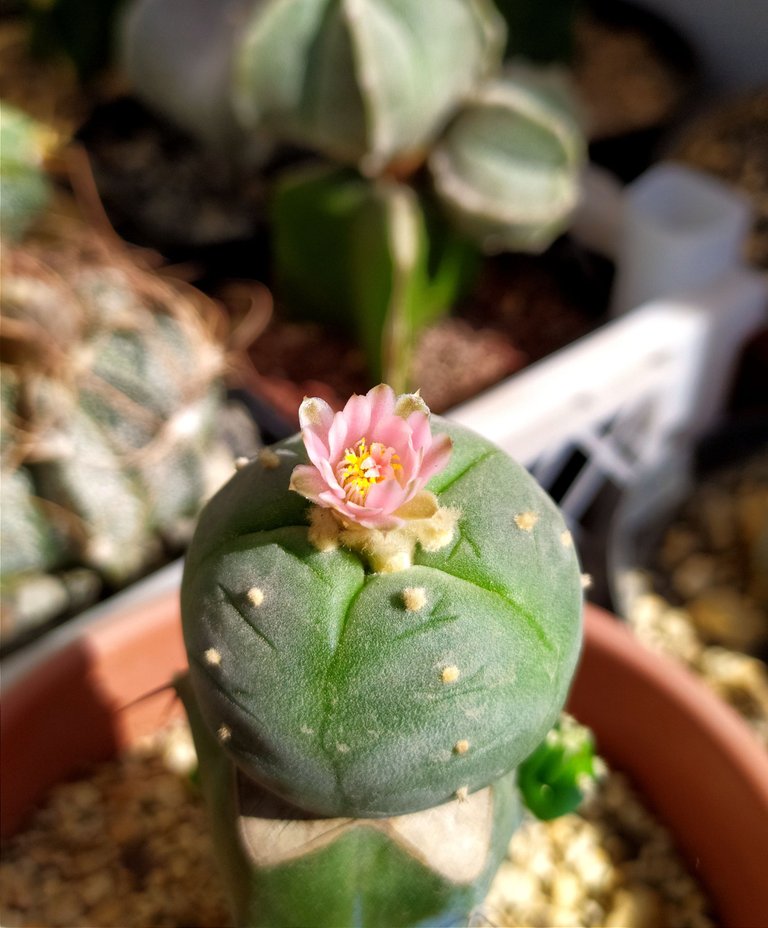 Another cactus that makes me proud of all the work I have done is my Obregonia Denegrii, currently I have two with a similar size and I hope that soon they will begin to give their first flowers too, here it is necessary to have two specimens for pollination, luckily I have some more grafted although the growth has not been good so far, but remember that I have a seedbed full of obregonias that I should already be transplanting or grafting, in the next week I will tell you what I will do with them.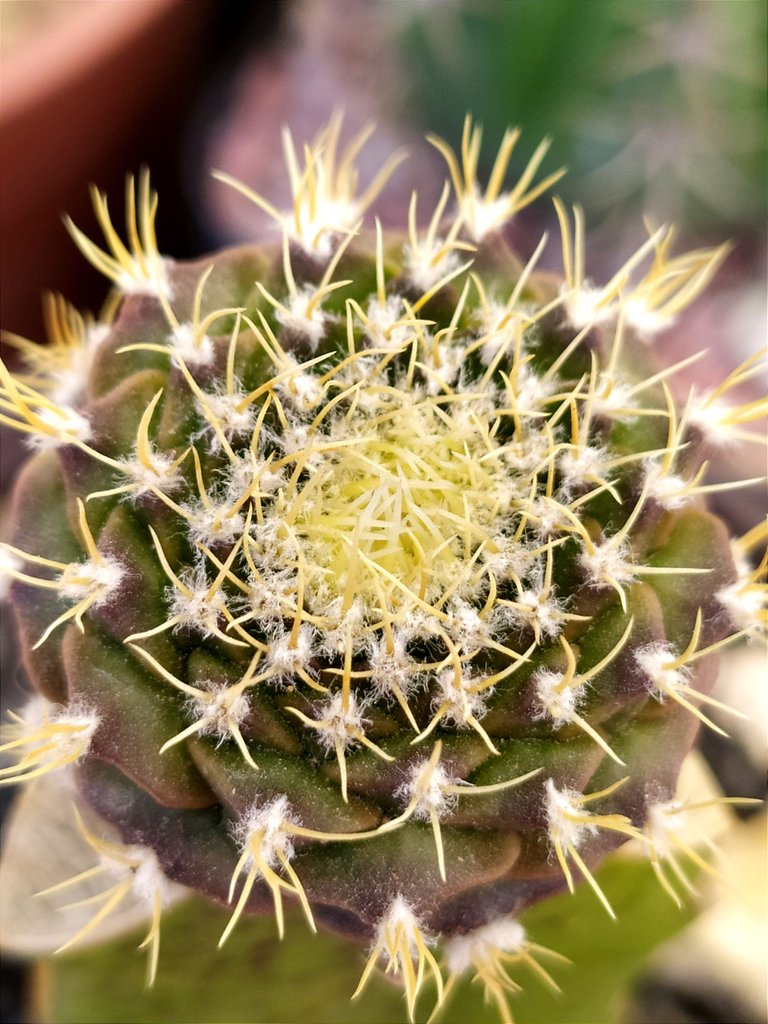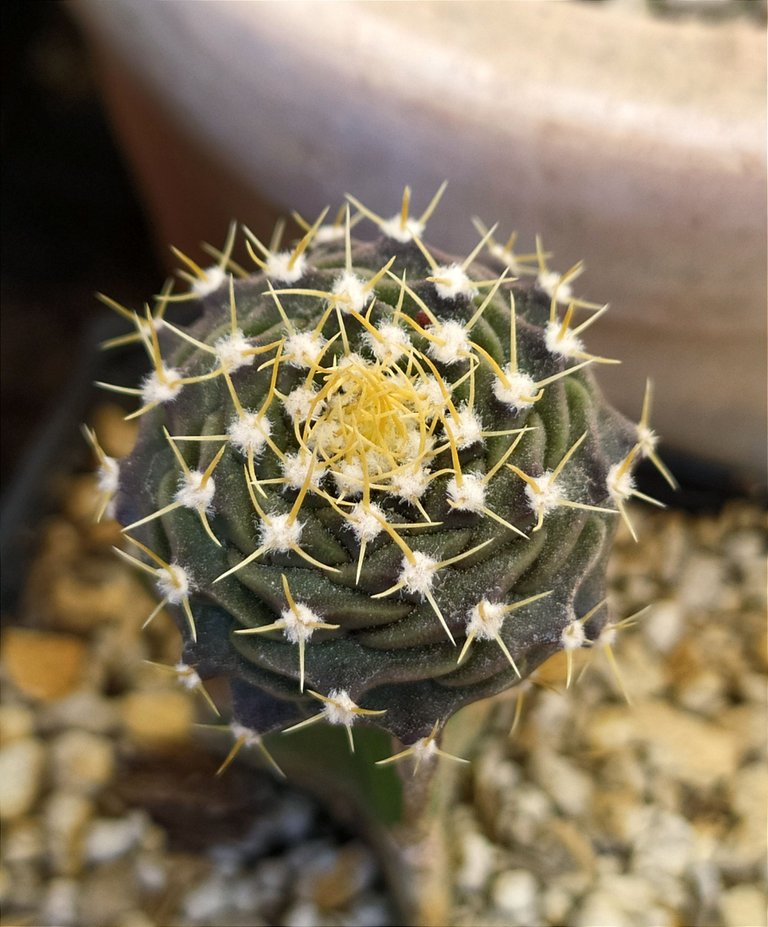 That fungus on the rootstock has me a little worried so even though I don't like to spray the garden I have to do it, but as I tell you, that will be a job for next week because this weekend is already busy with all the things I have to do.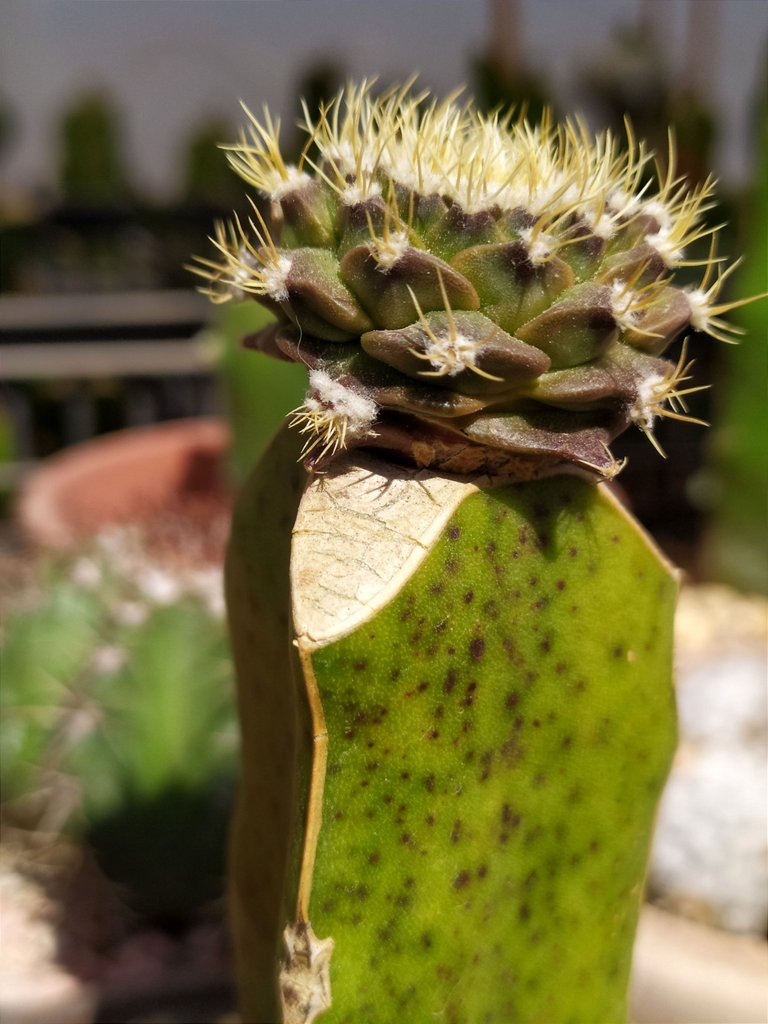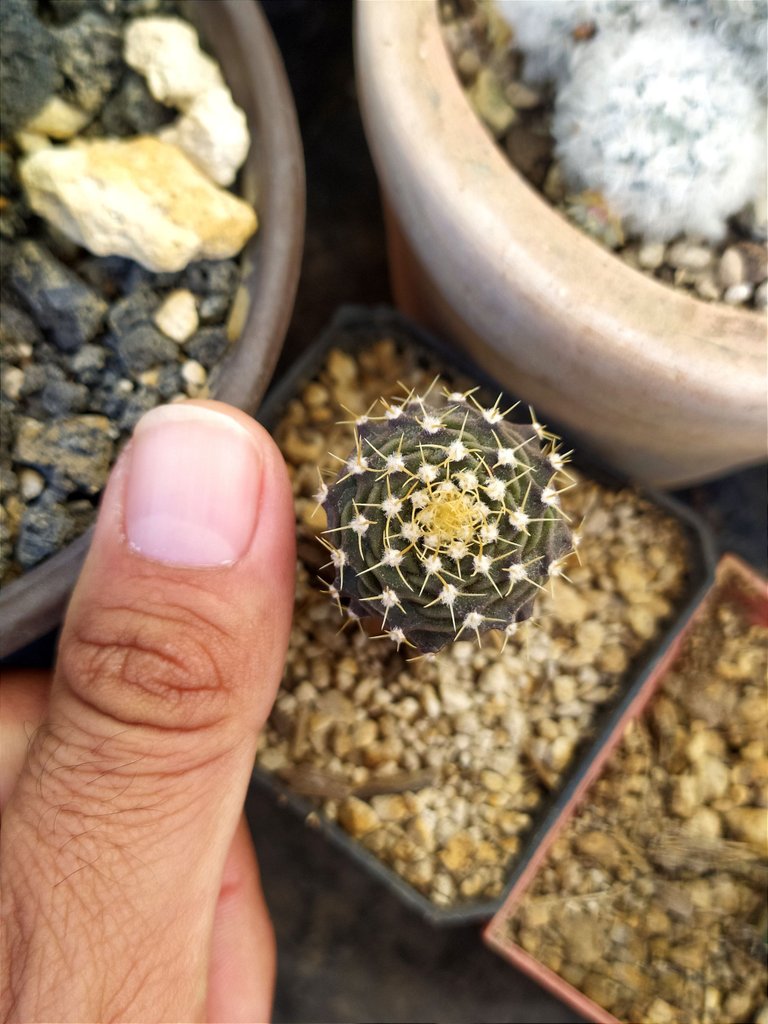 This seedbed of cultivars keeps looking more than good, the cacti are healthy and growing non-stop.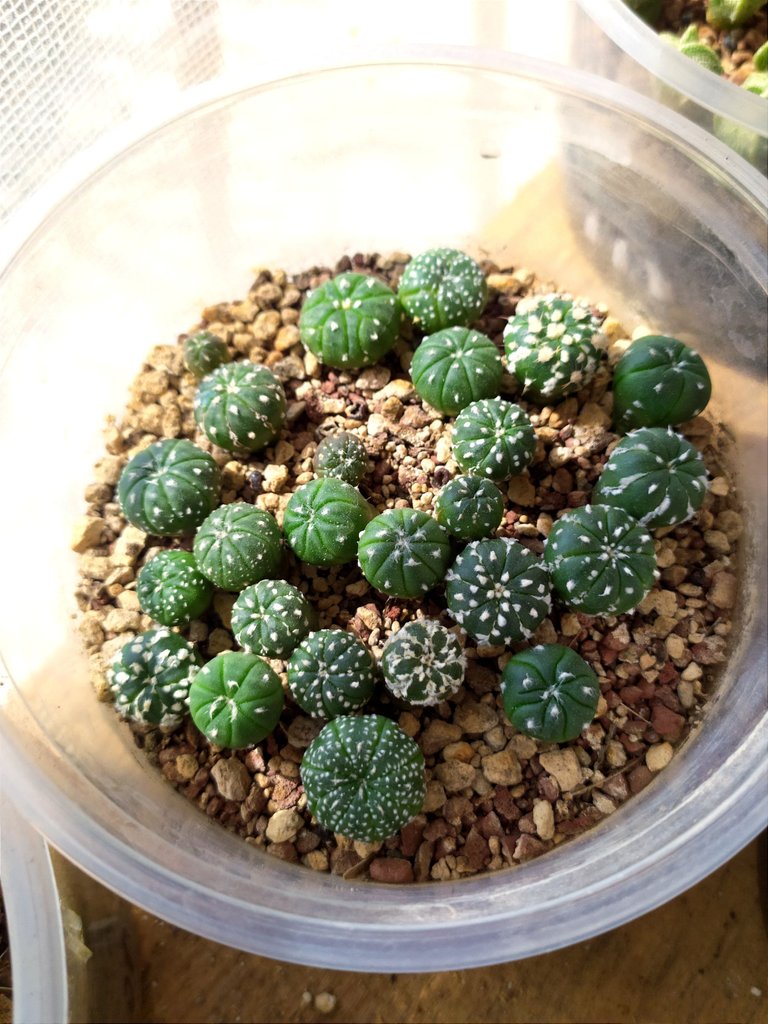 Now don't be fooled by this Myriostigma, even though it looks good and looks like a variegated cactus it is not, it actually rotted and it wasn't until I pulled it out of the ground that I realized that the root had died, this is why many people are afraid to grow Astrophytum, because of its hard structure it is difficult to realize when something like this happens, and the damage is only visible until it is too late.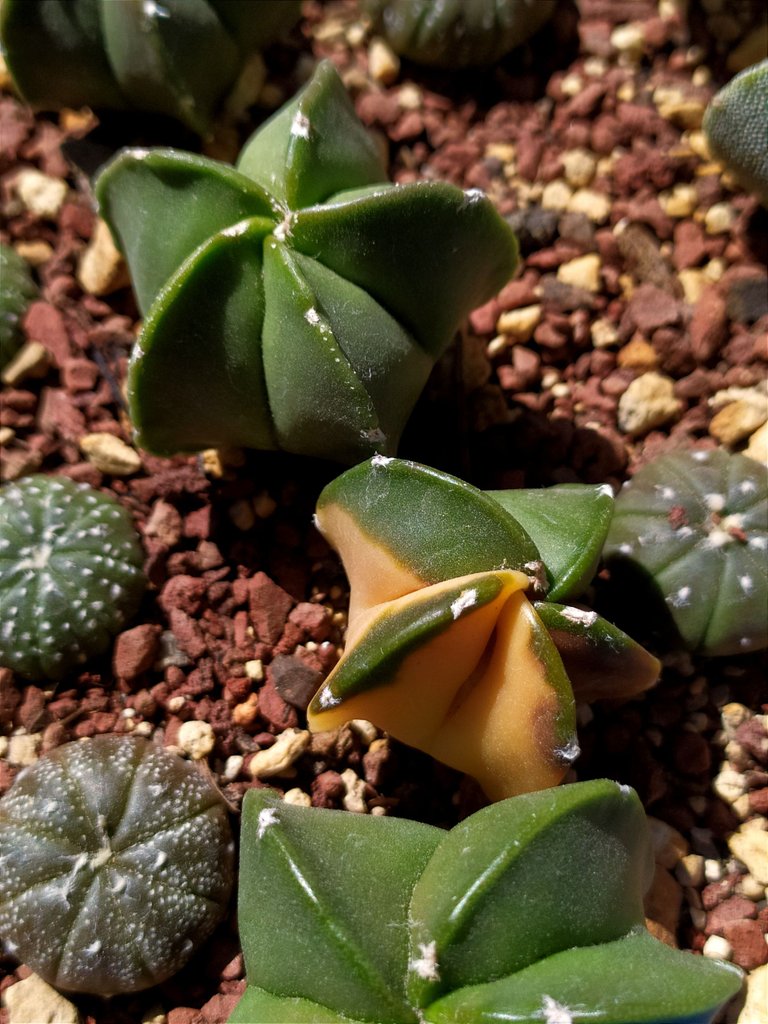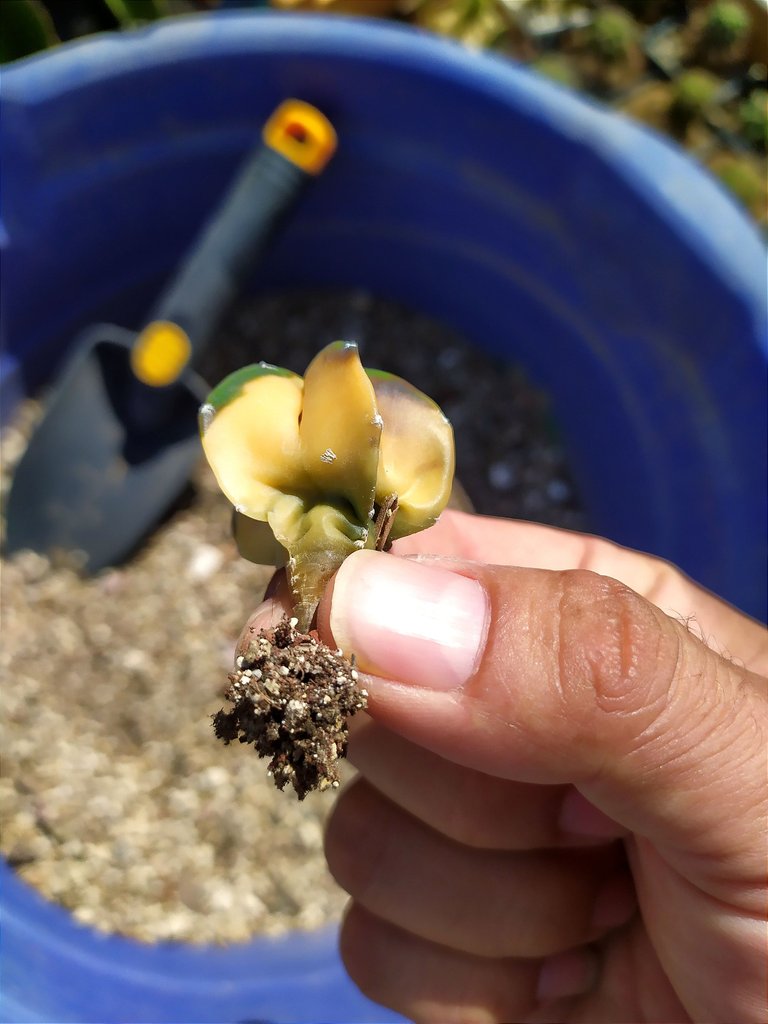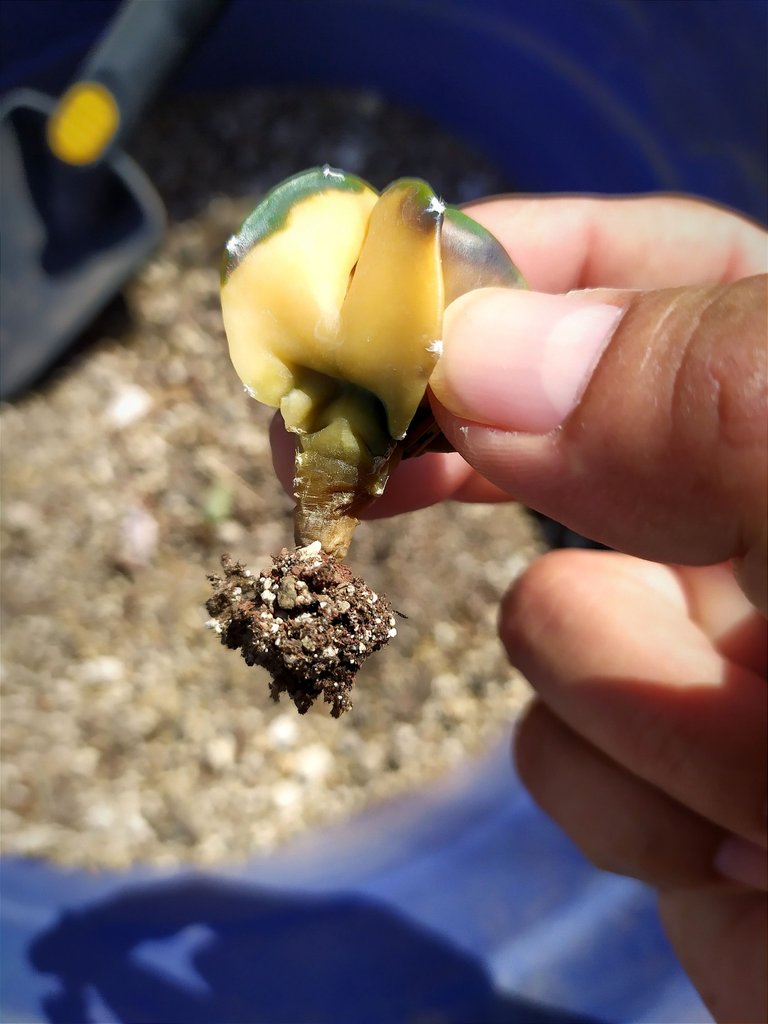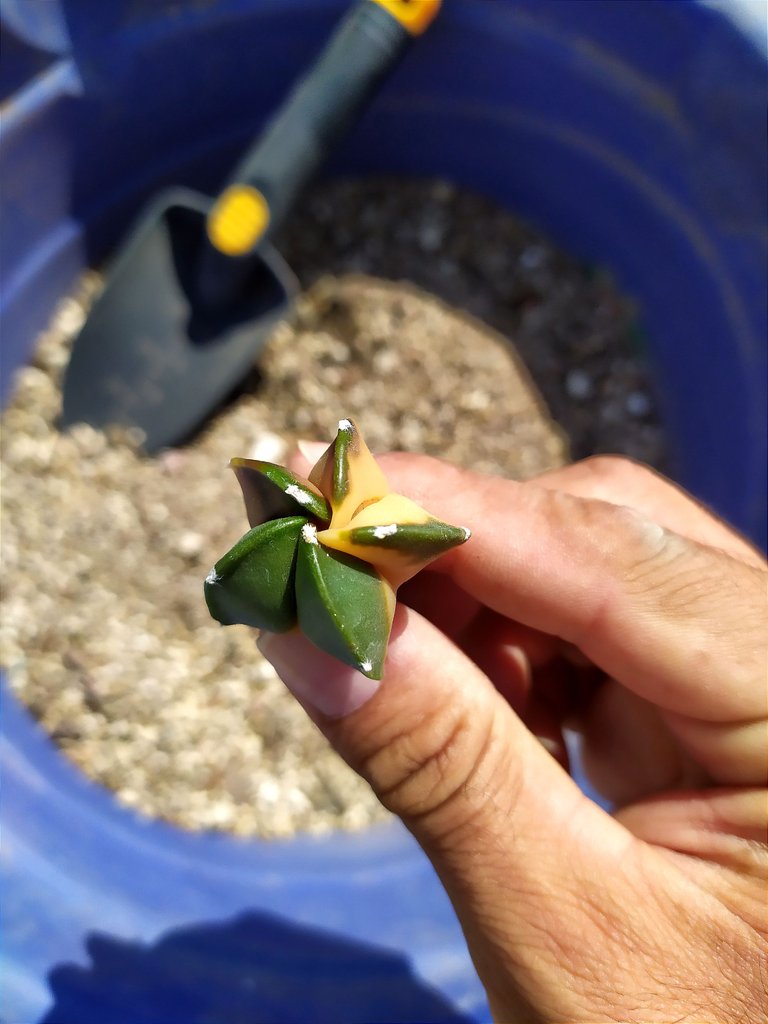 Many mammillarias still give many flowers every day, small but many, that's why sometimes I don't take many pictures of them anymore, they look pretty but they don't impress me so much anymore.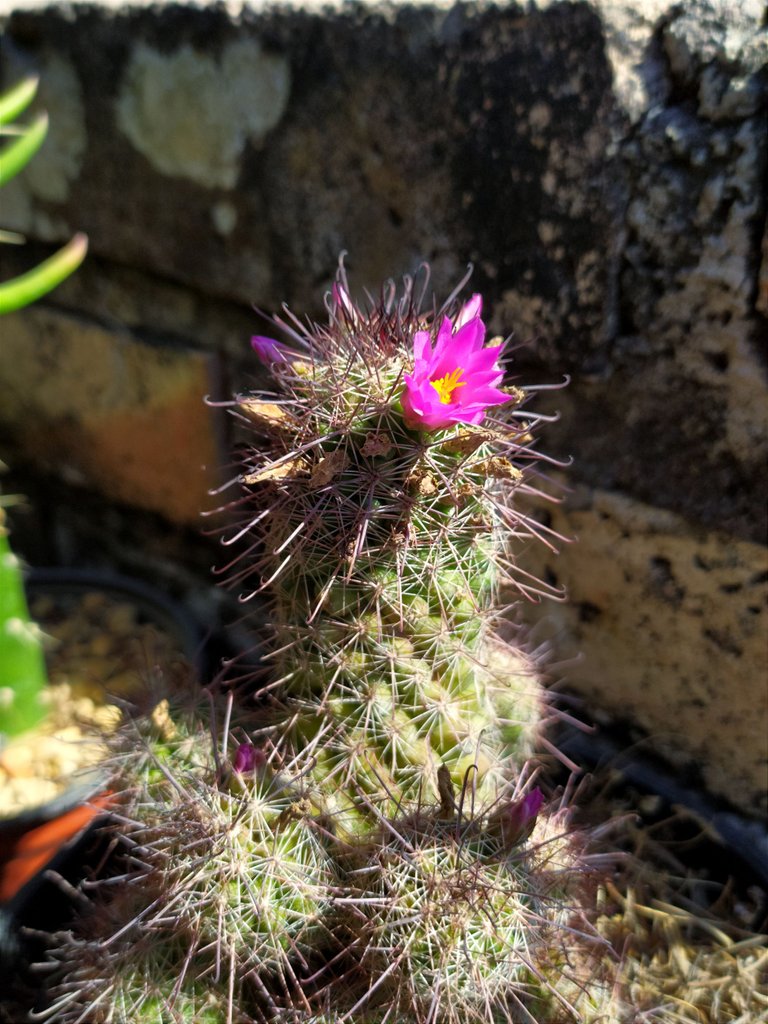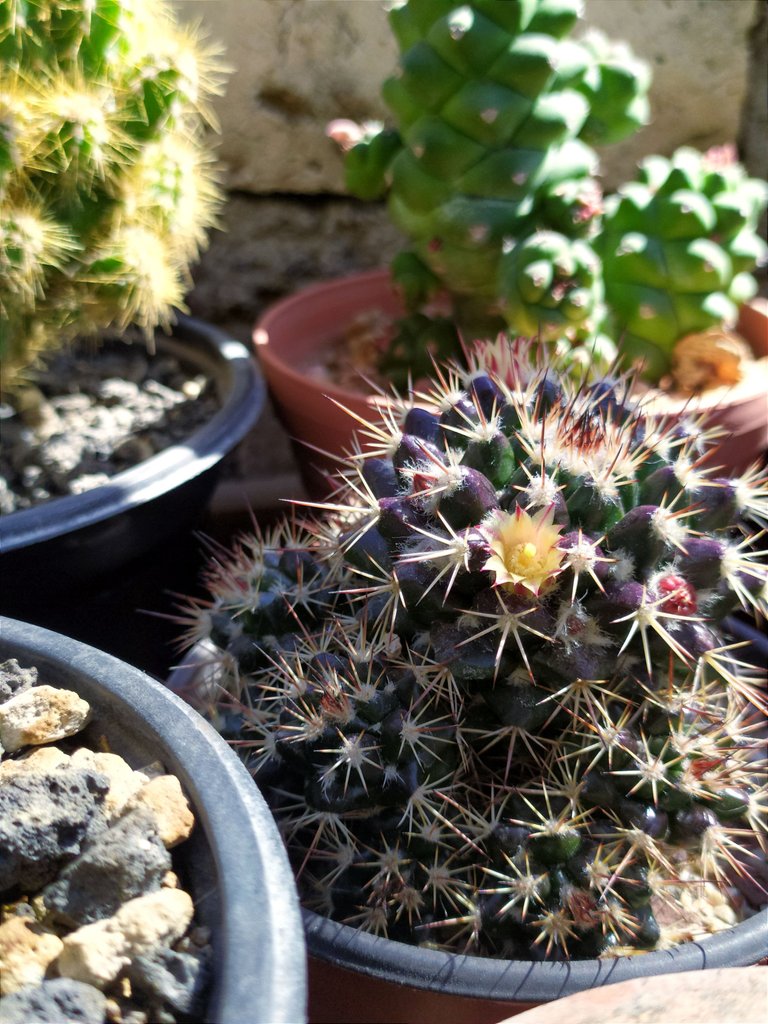 Another job for next week, I must transplant this Echeveria azulita and remove all those shoots to put them in more pots, I even keep thinking of making videos about these transplants but I have not had enough time to record the videos when there is not so much ambient noise, hopefully in the week I can carry out this project.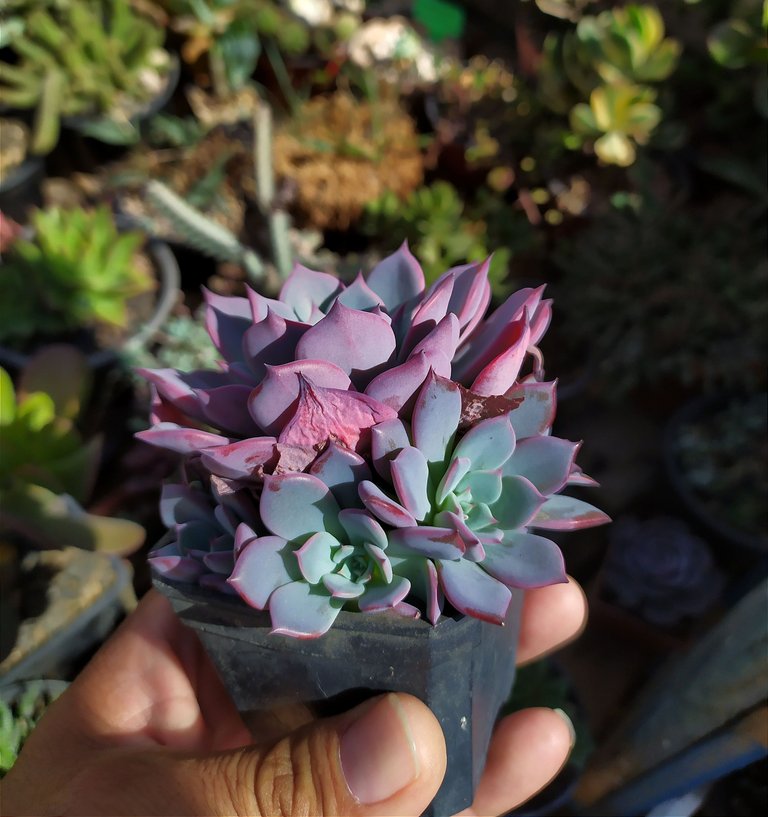 Finally another of the grafts that I showed you a few days ago, this beautiful Astrophytum Capricorne is about to open its flowers, I hope it does not do it today because after sleeping for a couple of hours I have to travel for personal reasons, a relative died and I must be at the funeral, but as soon as I return I will be watching this Carpricorne because I really want to admire its beauty and take macro photographs of its flowers, besides pollinating it with one of the other two that are also about to open their flowers.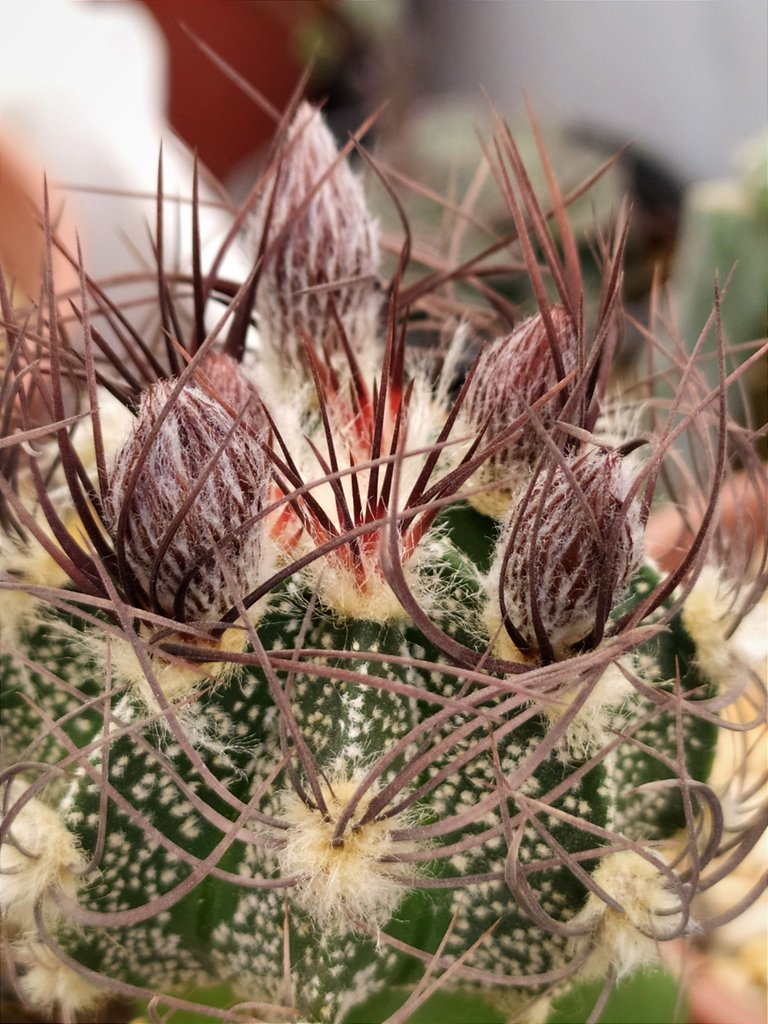 For the moment this is all about the garden, I hope to have a couple of beautiful pictures for the next post, see you soon.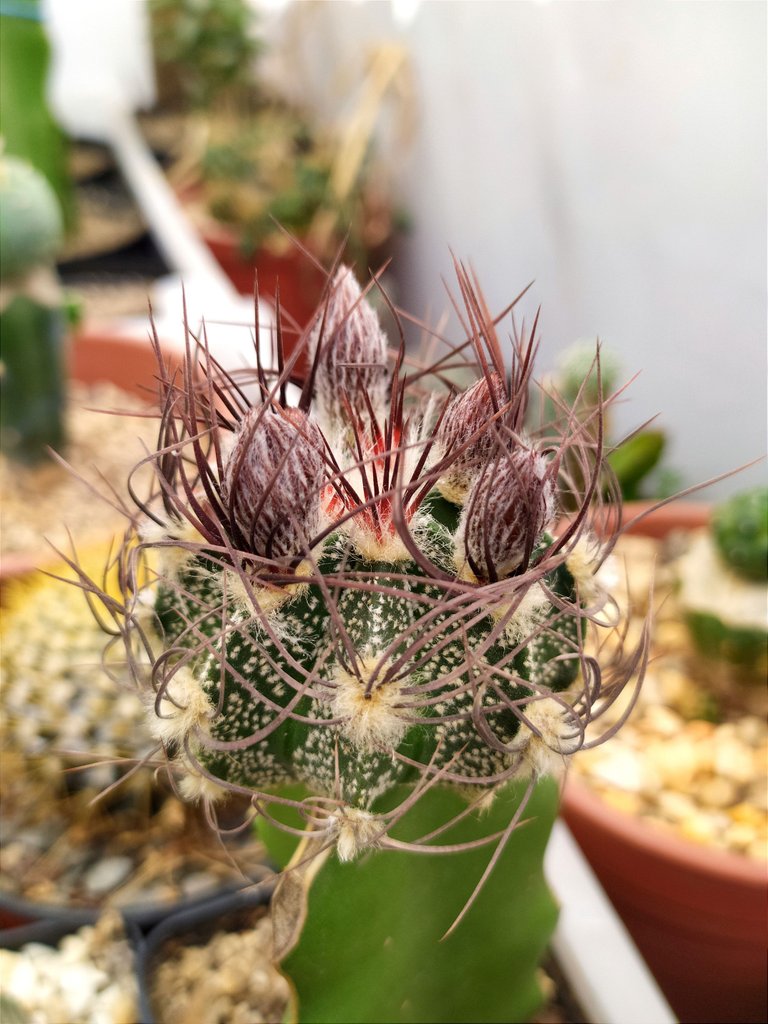 ---
---