Grafting Peyotes.
Today I visited my friend Fernando, I went to pick up some seeds and by the way I brought two peyotes, don't let the image fool you, they are not in their roots, they are actually two clones that I removed from the main plant.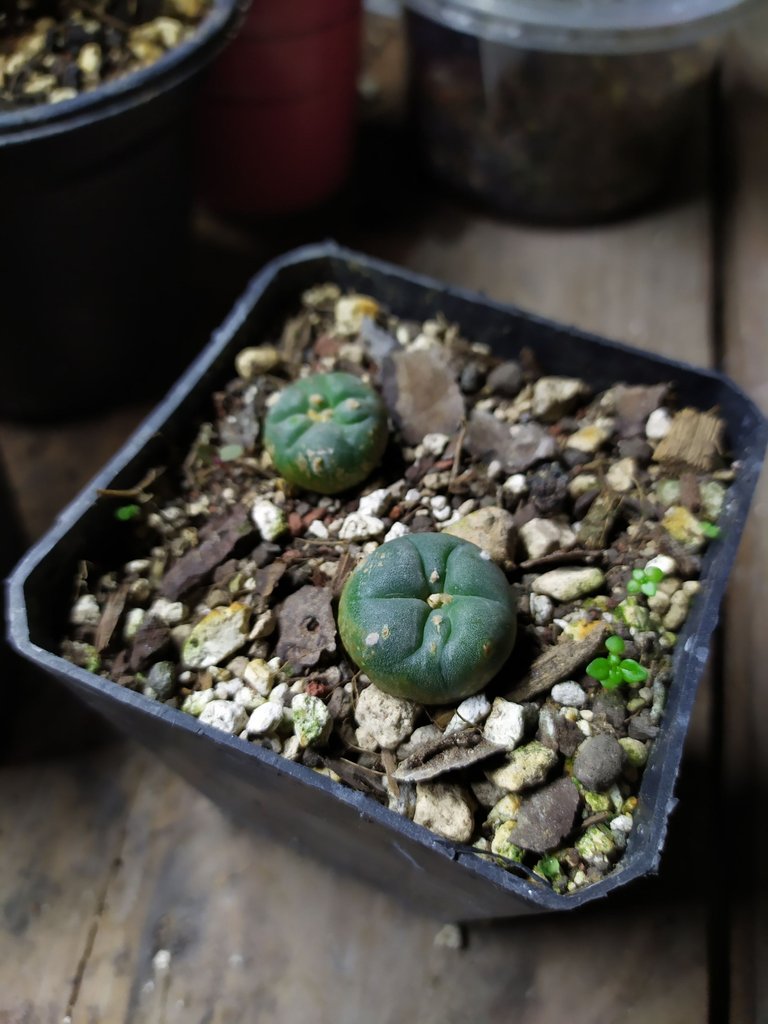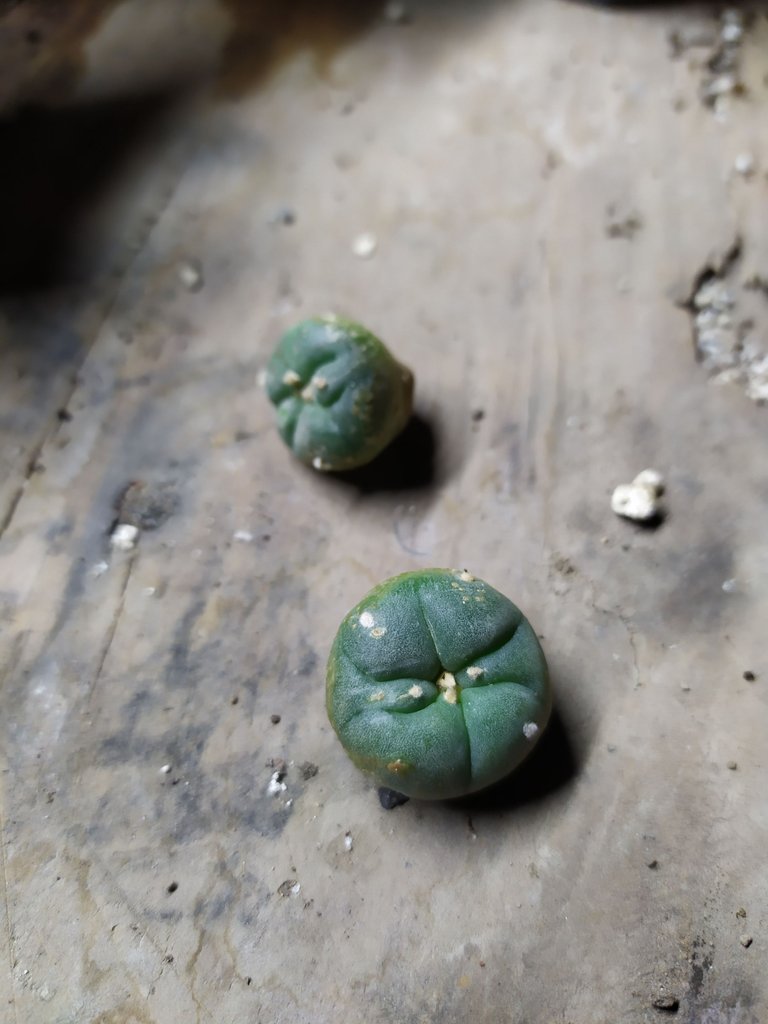 I agreed with him that I would do the grafts, one will be for him and the other for me, but I will take advantage of the situation to see if I can get more clones by grafting the part we normally discard, that's why I took 4 Myrtillocactus from the ones I received a few days ago, maybe it's too soon to use them but I already saw them well gripped to their new pot.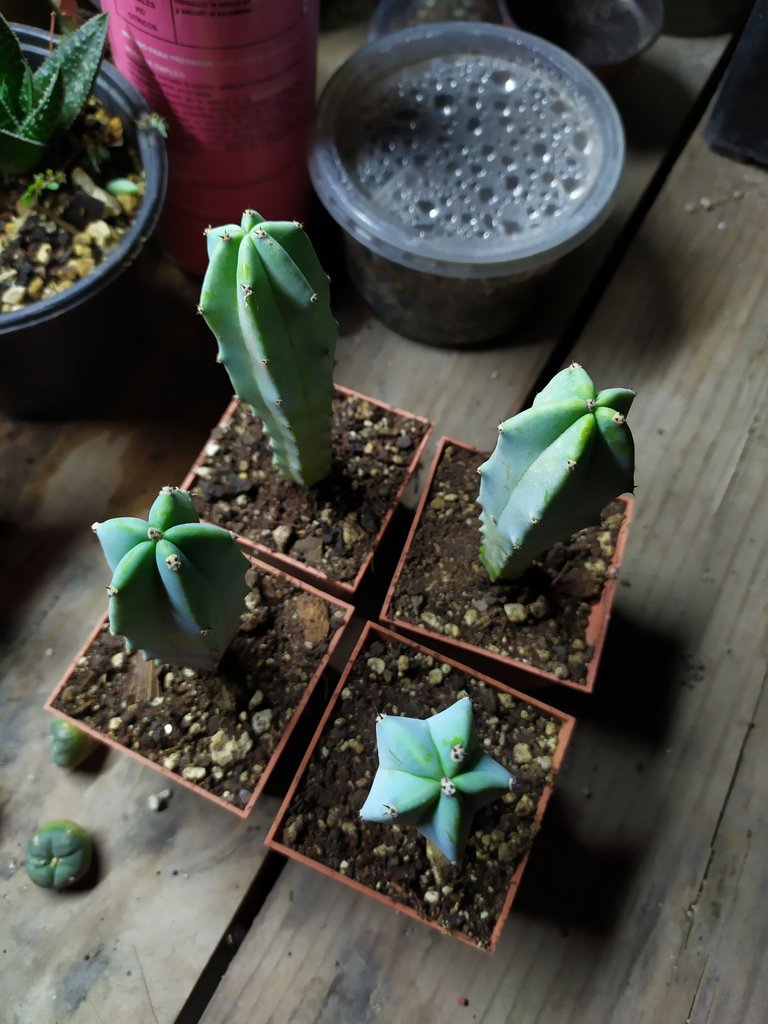 I need alcohol to disinfect the knife, I need some tape to stick the graft and kitchen film, so we are ready for action.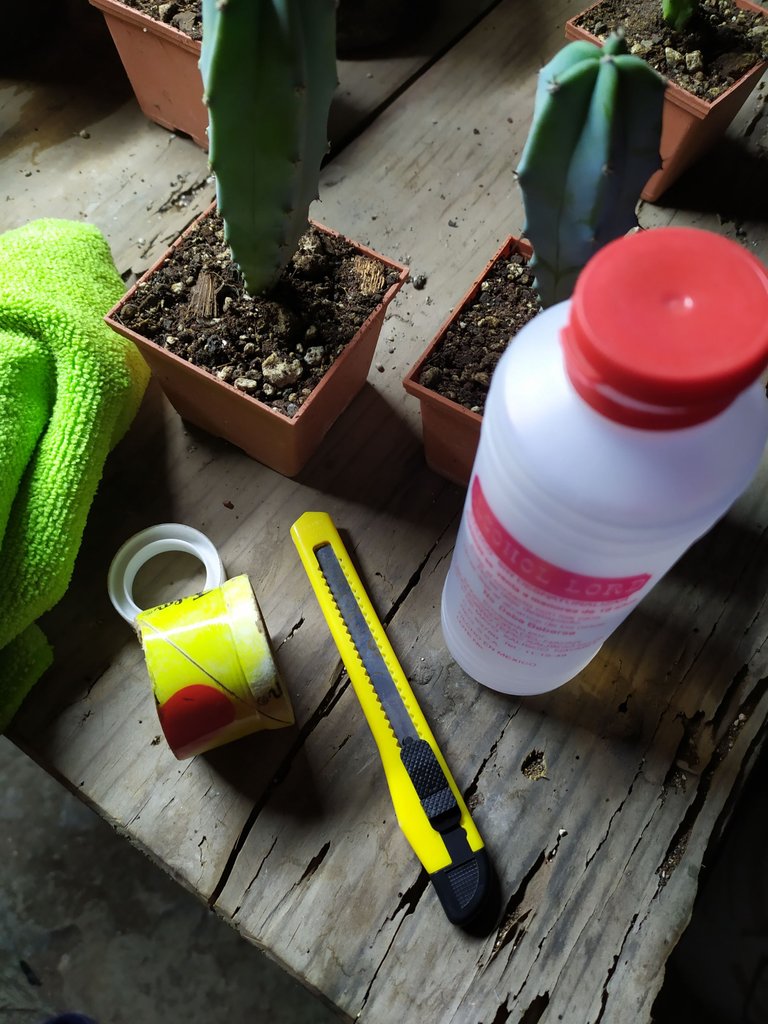 I made the first cut just to see if the graft holder is already in good condition to be used and so it is, I proceeded to prepare two of them because as I said, I will use both sides of the peyote to see if I can get a good result and not waste anything.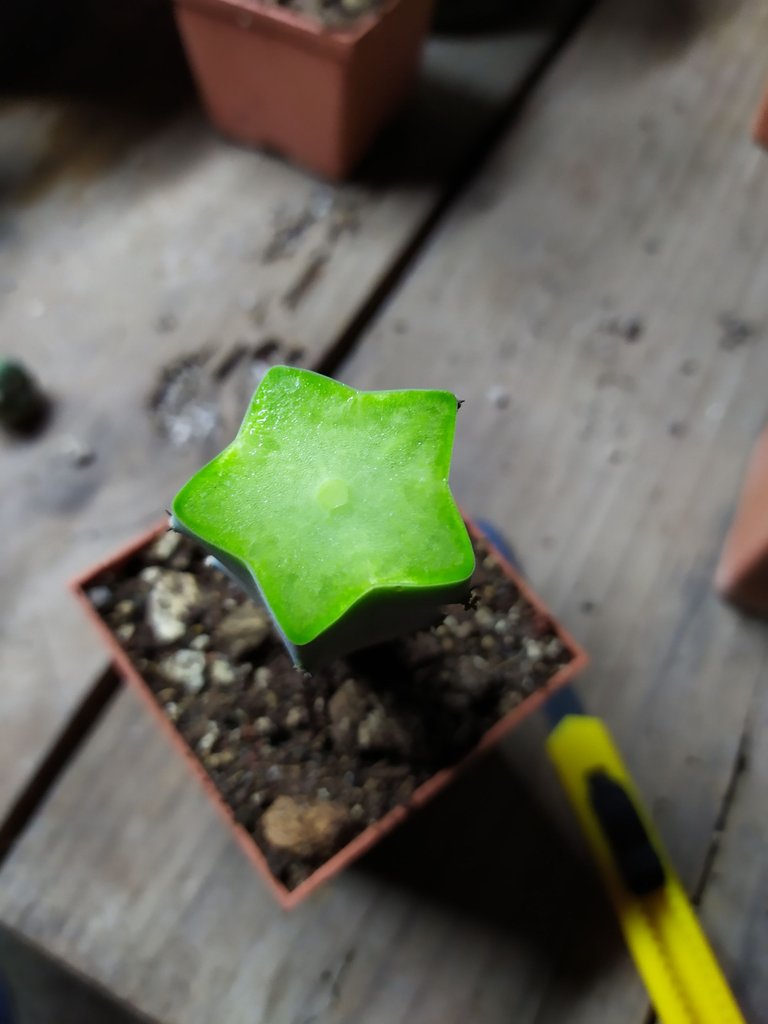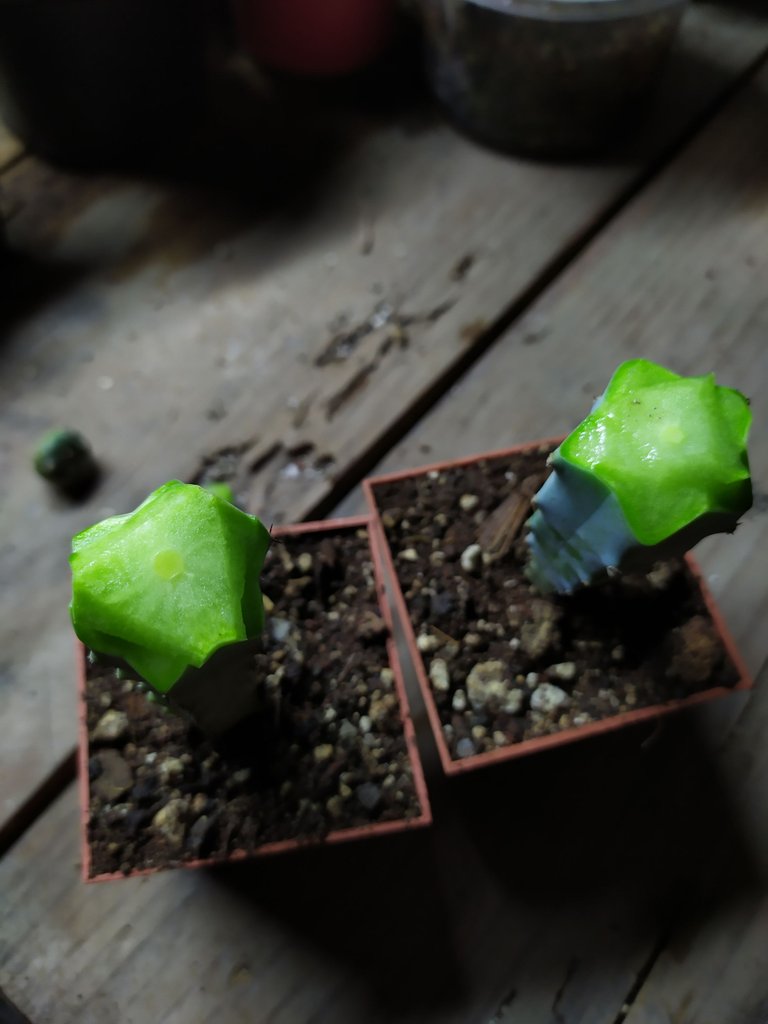 Once the grafts have been made, they look as follows.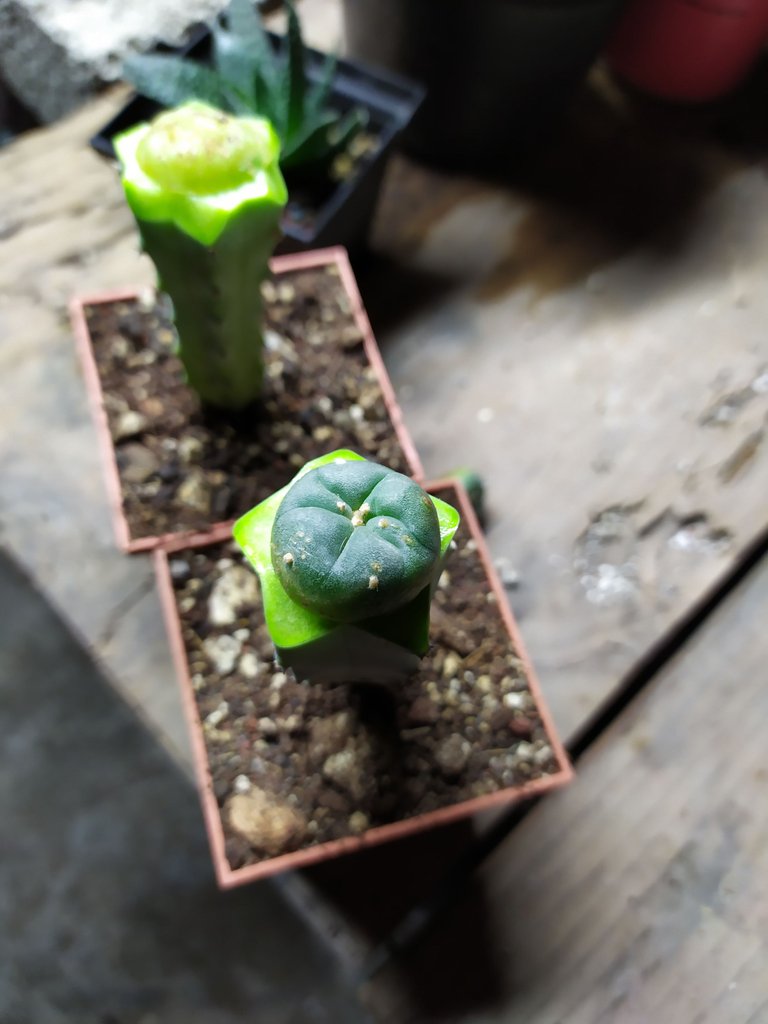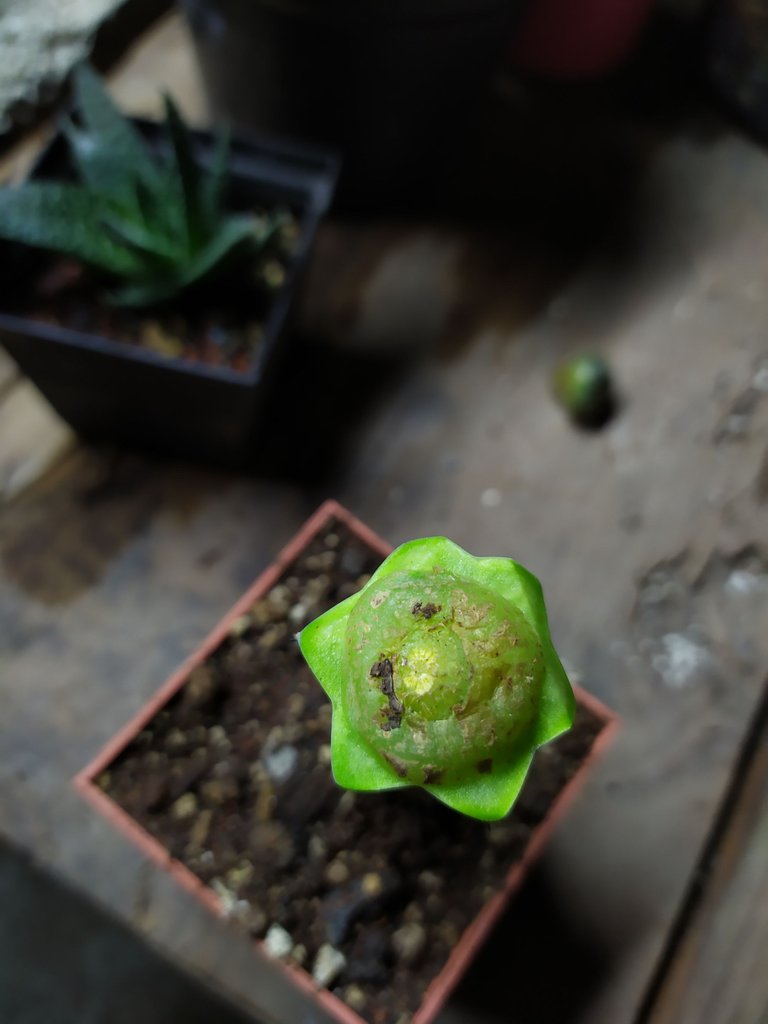 Once this is done, it is time to hold the graft with the kitchen film to prevent the graft from moving, when I do micrografts it is not necessary to do this step.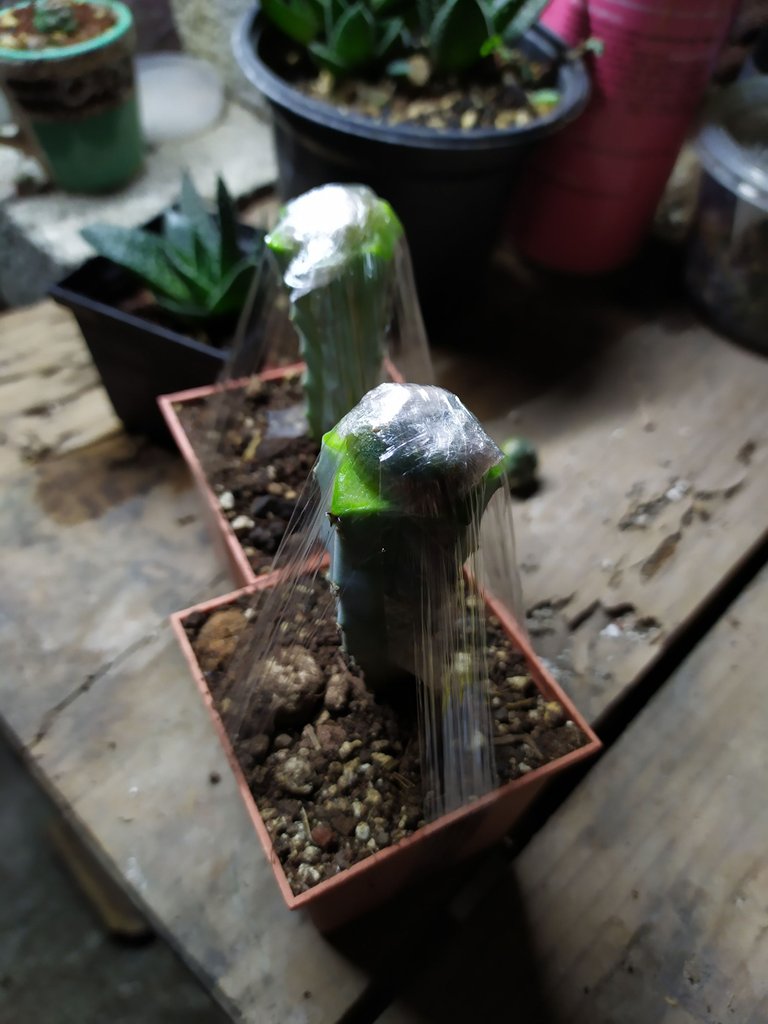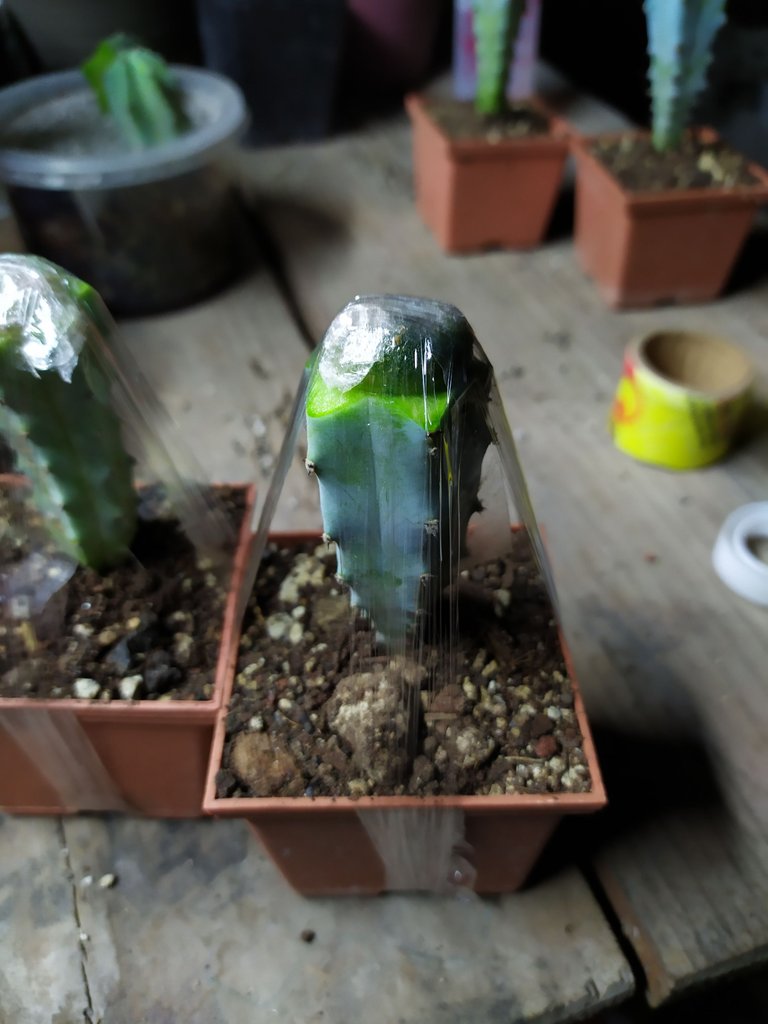 I will give the upper parts of the graft holders a second use, that is why I put rooting powder on the cut and I will leave them for 15 days to dry before planting them again, and this is all regarding the grafts, by the way I worked during the night because I had a lot of work during the day and to be honest I prefer to do this work at night because there is no wind, there is nothing to distract me and besides, I feel that I see better at night with my night vision 😎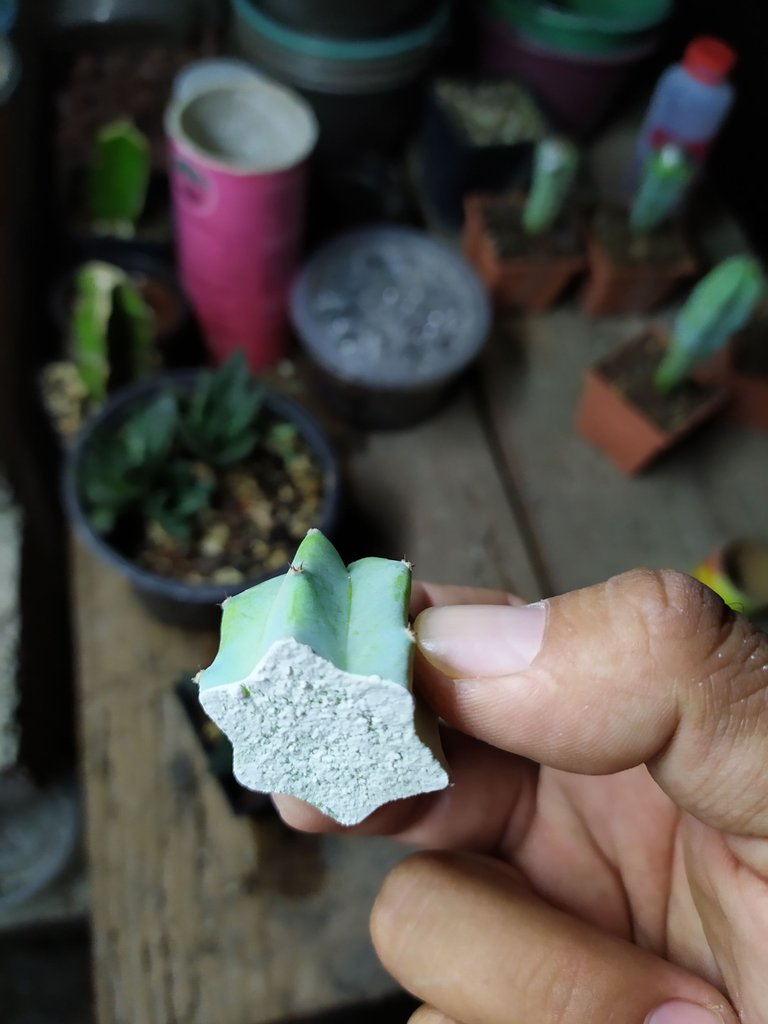 By the way, I don't feel like sleeping because the Ariocarpus is about to open its flowers, however I know it won't do it until the morning during the day but the emotion doesn't let me sleep, this would be all, see you in the next post with the photos that we will surely love.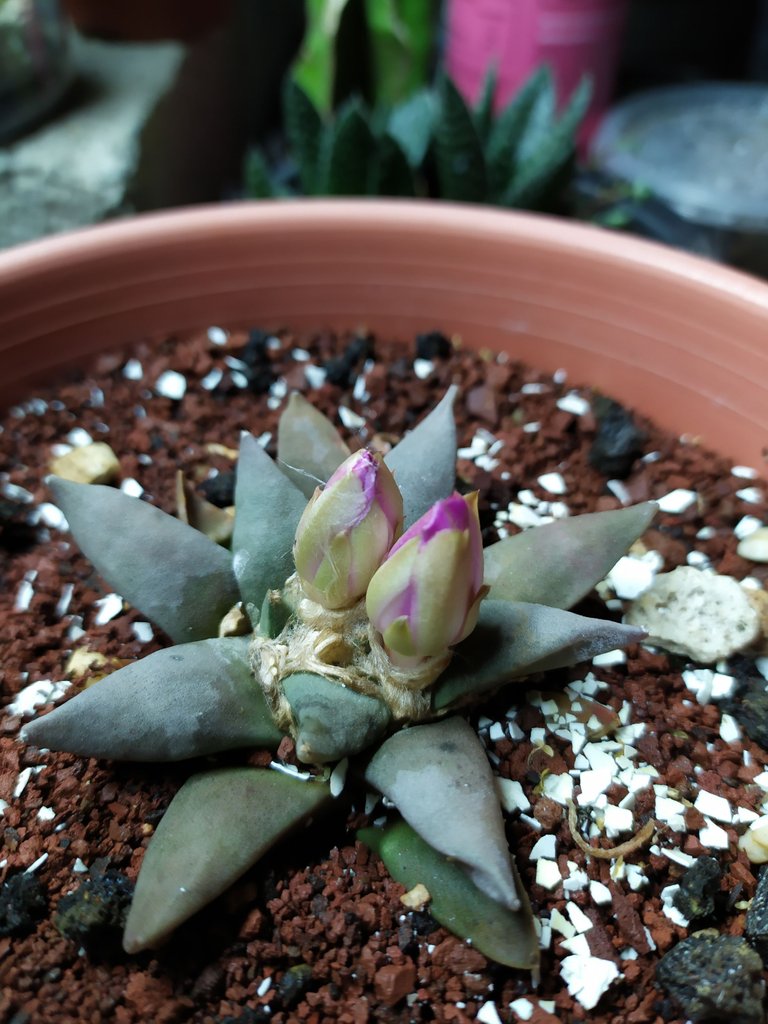 ---
---