I'm not a fan of cats, but I took pictures of one.
Ok let's be honest, maybe today's pictures don't have a high quality, talking about the ISO I had to take the pictures with, but I'm sure you also prefer a picture with a high ISO to not having the picture you were looking for, the pictures of this day were at sunset even I was taking them in the blue hour, that's why I let the ISO go up as much as necessary to guarantee the picture.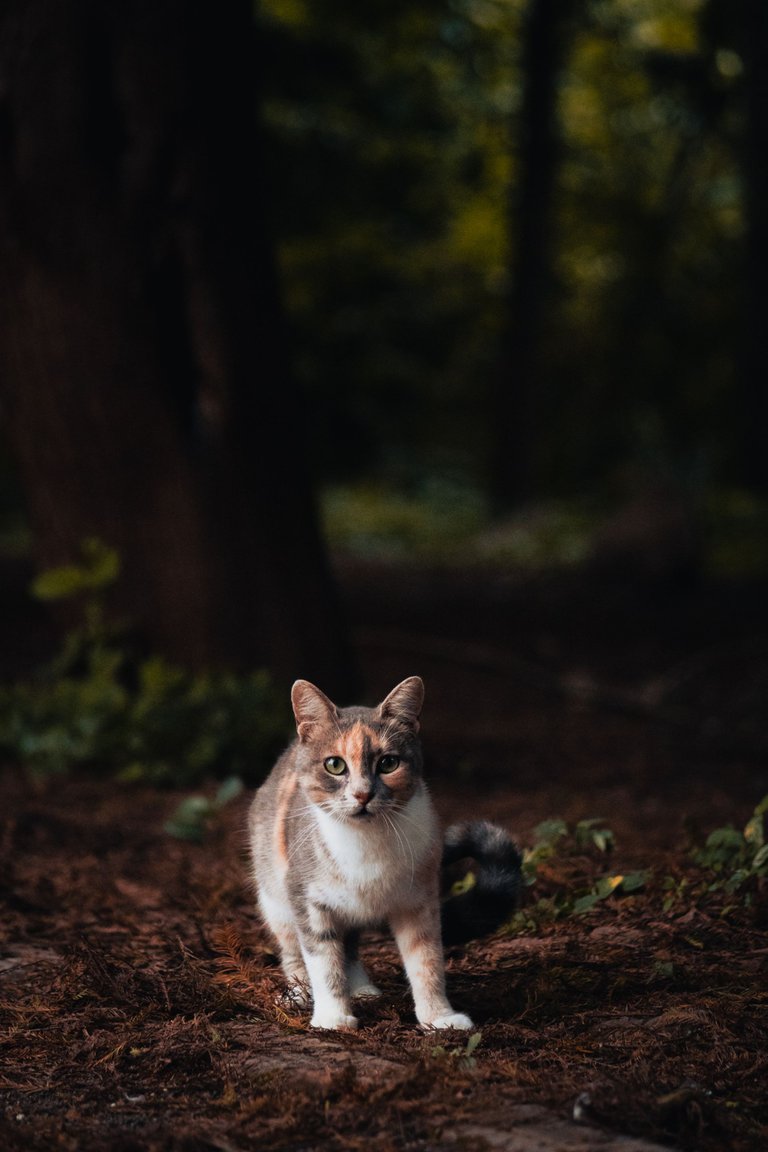 The truth is that I am not a fan of cats, in fact when I go to the park and I see them hanging around I almost always scare them a little so they go back to their home, they are cats that have a home but they like to go to the park to kill birds, newborn ducks and actually they kill everything they can kill for fun, I have seen them do it with my own eyes, but the truth is that when I saw this scene I couldn't stop myself from taking the picture.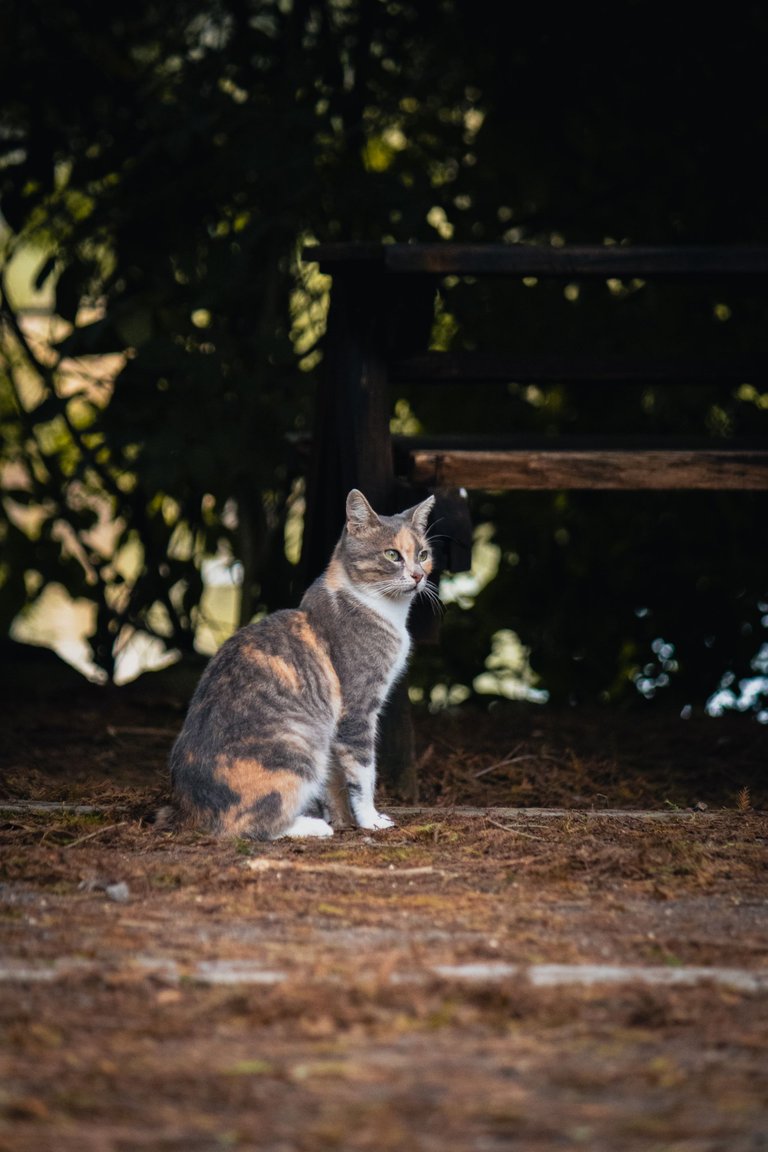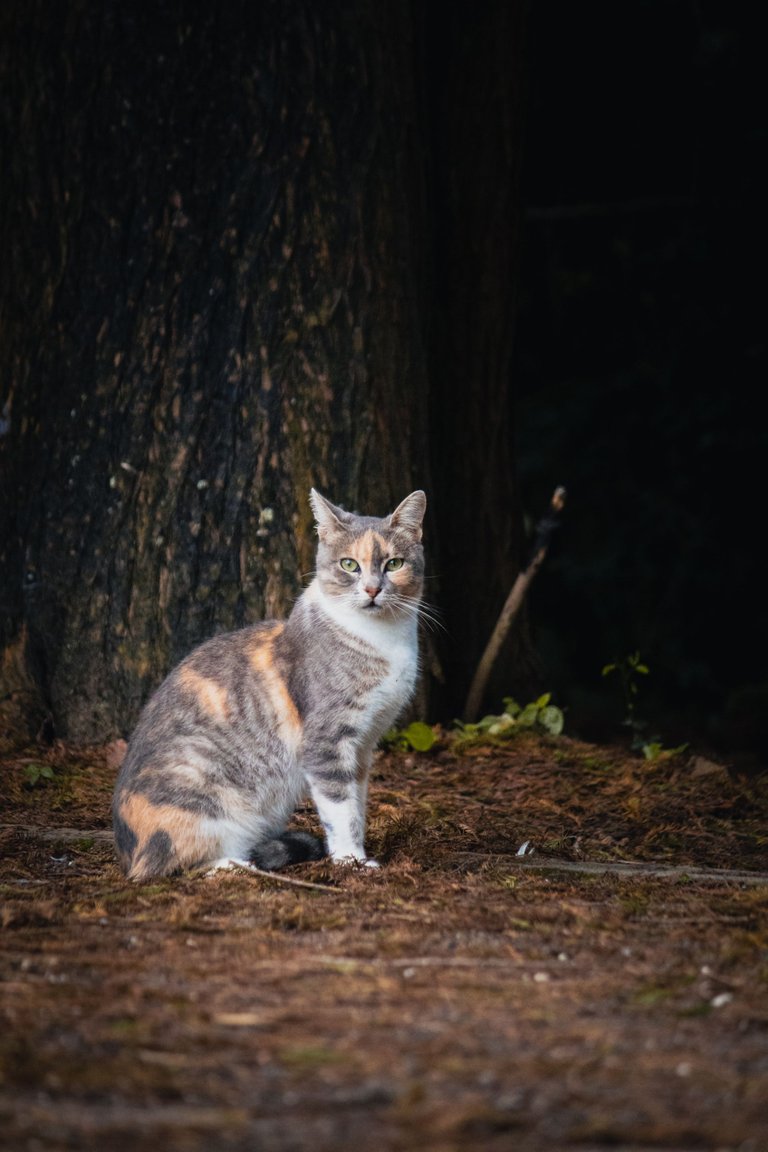 After taking the pictures I made him run haha, no it is not true, I left him alone for having served me as a model, after taking the pictures I went to see the deer, there is a small deer that I have wanted to take pictures of but unfortunately every time I have gone he is hidden or in a bad position for photography.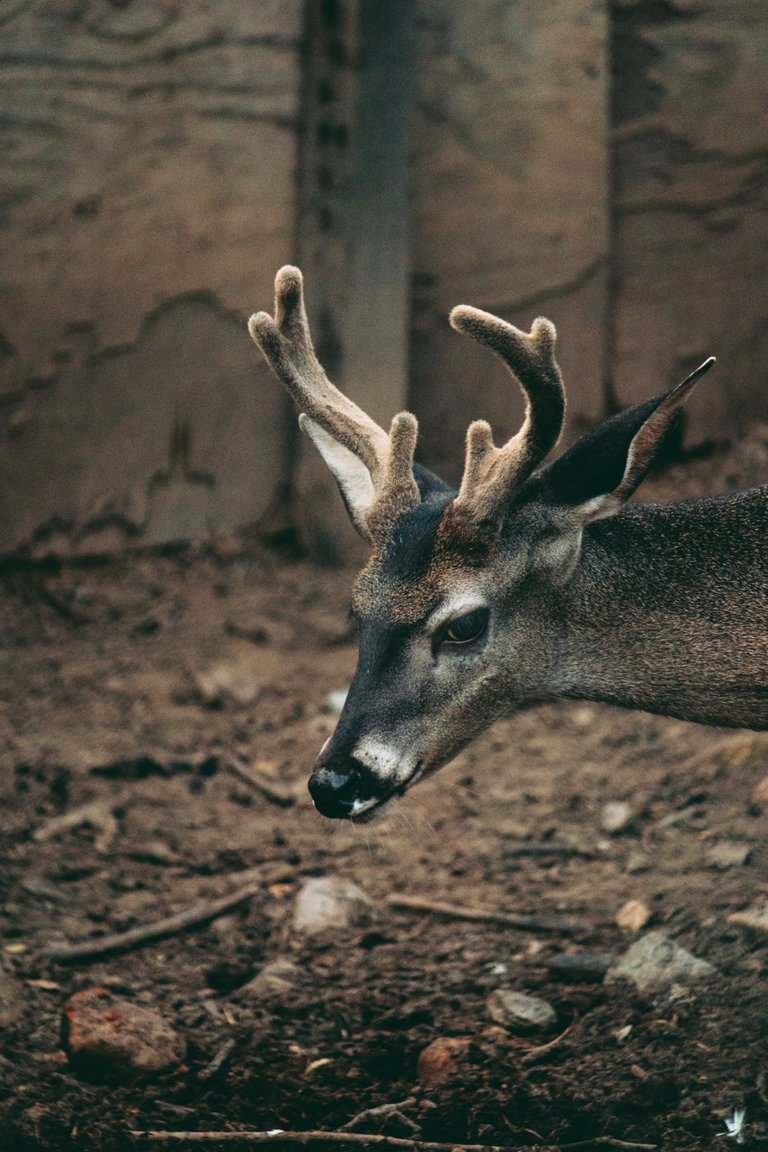 And well I settled for taking two pictures of the older deer, the truth is that today's pictures were taken a week ago, the last few days I have been sick with the flu, my youngest niece made me sick so I have not left the house, I feel much better now and I hope to go in two days to see if there is luck with the little deer.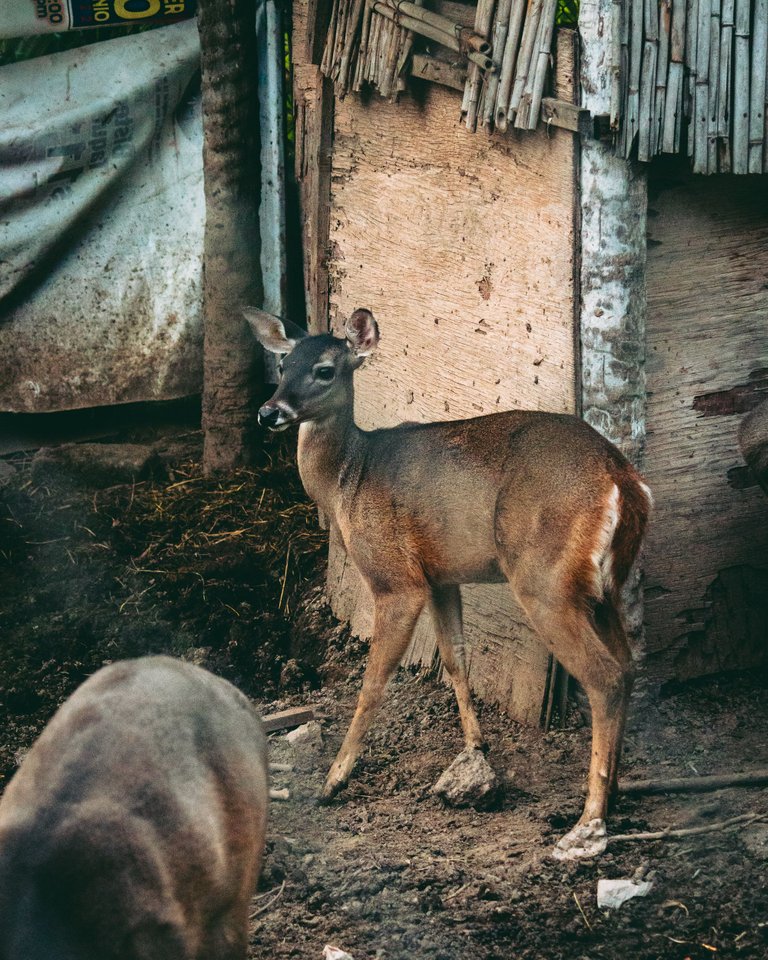 ---
---