Macro photograph of my cactus.
Yesterday I was going through the garden looking for pictures that I could use to participate in a macro photography contest for the @photofeed community, but of course I found more than I expected and today I want to share with you the result of the work, the pictures were taken with my Canon M50 and the 50mm F/1.8 lens with a Macro extension tube, for the lighting I used my speedlight NW 565EX flash without light diffuser, and this was the result, the truth is that I had some time without taking pictures of this type, even so I think the result is good and allows us to observe with better detail some of my cactus.
This first cactus is an Ariocarpus Retusus "Las Tablas" I love this little bastard and it is one of the four species I want to specialize in, I want ariocarpus, lophophoras, astrophytum and obregonias.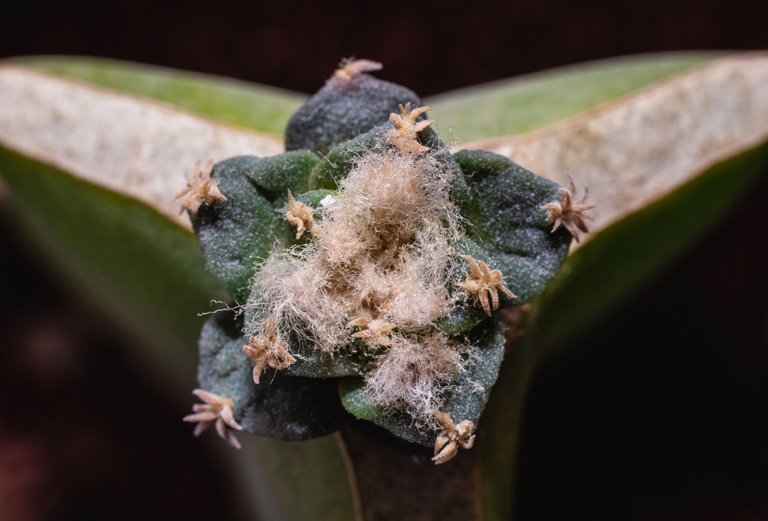 This second cactus is also an Ariocarpus but it is a Fissuratus, I think it is one of those that provide genetics to the godzilla, I have not wanted to investigate more on the subject until I have enough cactus to make my genetic lines, who knows, maybe someday I will create a new cultivar, for the moment the development is slow but with a good shape, it looks nice, doesn't it?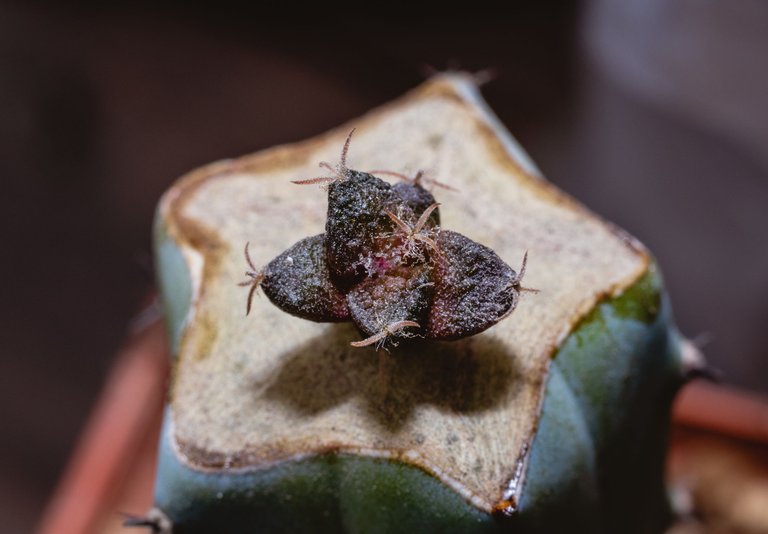 Now one of the Astrophytum that has me happier, it is a cultivar that I still do not identify, the seeds were a mix of several species, and this has a beautiful variegation, also two of its shoots are cresting and as I mentioned in previous post, I have no idea if I will be successful grafting these kids, I have not yet decided to do the graft but I must hurry and do it to take advantage of the growth of the hot season in my country.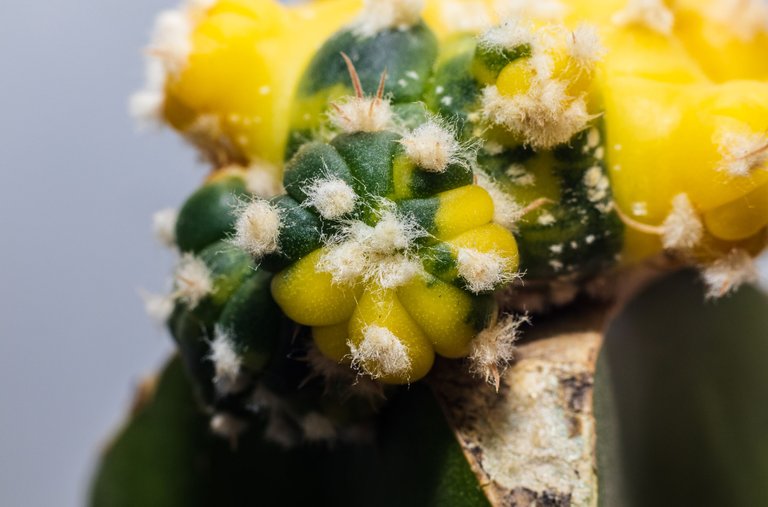 I had not seen that my donkey tail is giving flowers, I took three pictures and I encountered several problems in the lighting because of the position of the plant, still I think those flowers look nice and with an interesting color.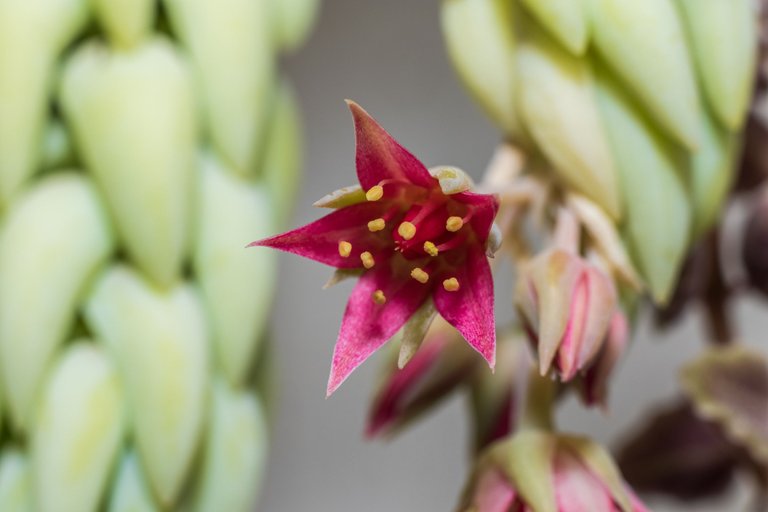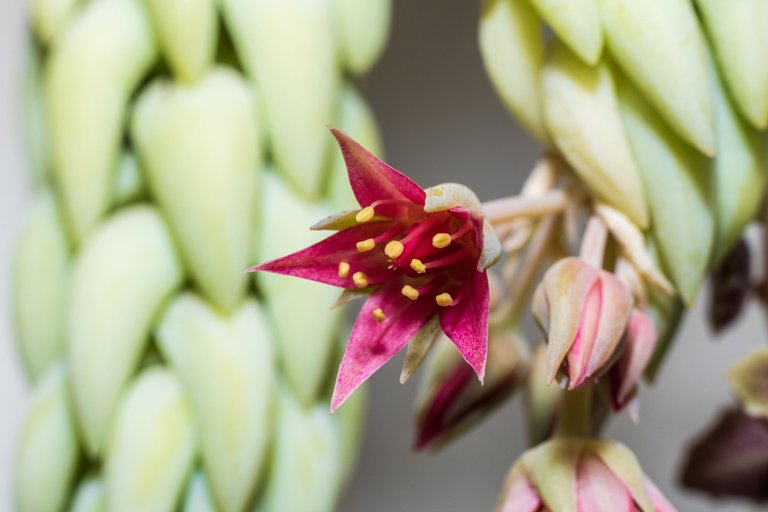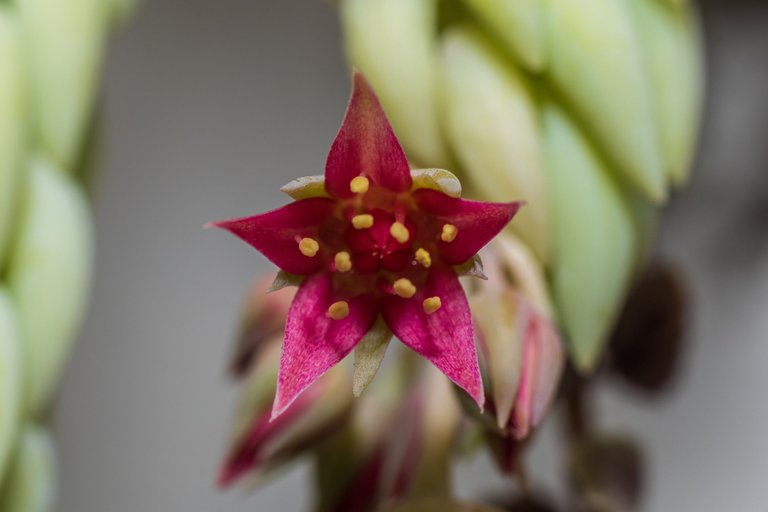 Here comes the good part and I think that this time you are going to start grafting cactus @nikv, the next cactus is a Lophophora that my friend Fernando gave me last year, after a couple of weeks I grafted it and I think it was one of my best decisions, it has grown a lot and it is getting ready to give its first flower, when it was given to me the peyote was one year old, and now it is about 10 months grafted, I don't remember the exact date because I lost the label where I had written the data, but I am totally happy because apart from the beauty of the flower, I will begin to produce my own seeds and taking advantage that I have bought seeds with other growers I hope to start my own genetic line of this genus, therefore I will have many peyotes and seeds, so the need to buy seeds to germinate is over.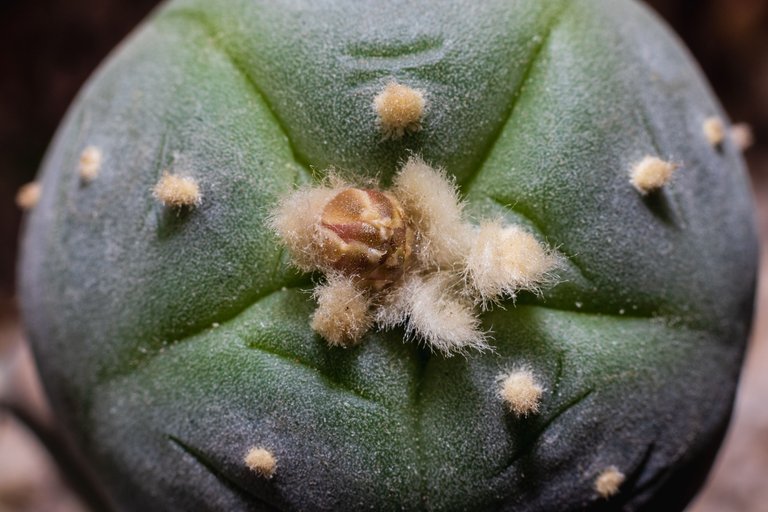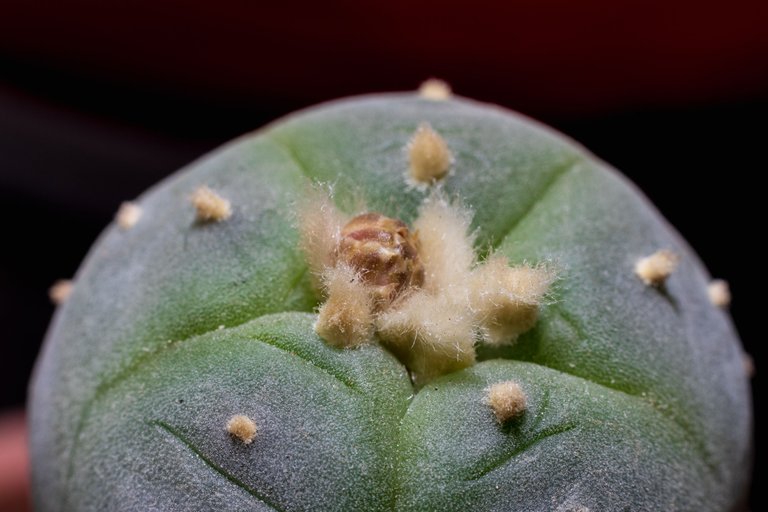 Now comes the time to share with @ewkaw my Epithelantha micromeris, the truth is that taking these pictures hurt my soul, the cactus is beautiful and I only have two that are growing very well grafted, one on hylocereus and another on myrtillocactus, the problem is that when I was going to take the pictures of the one on the garambullo I accidentally knocked it to the ground and the graft came loose, that's why I had to take the pictures to the second cactus.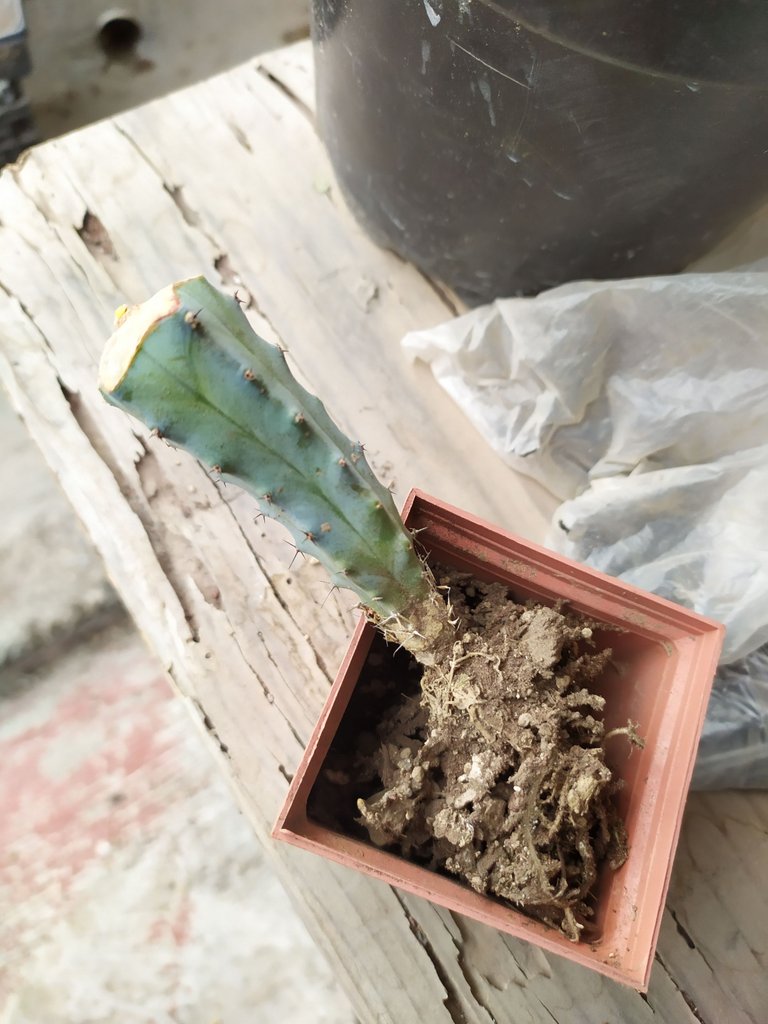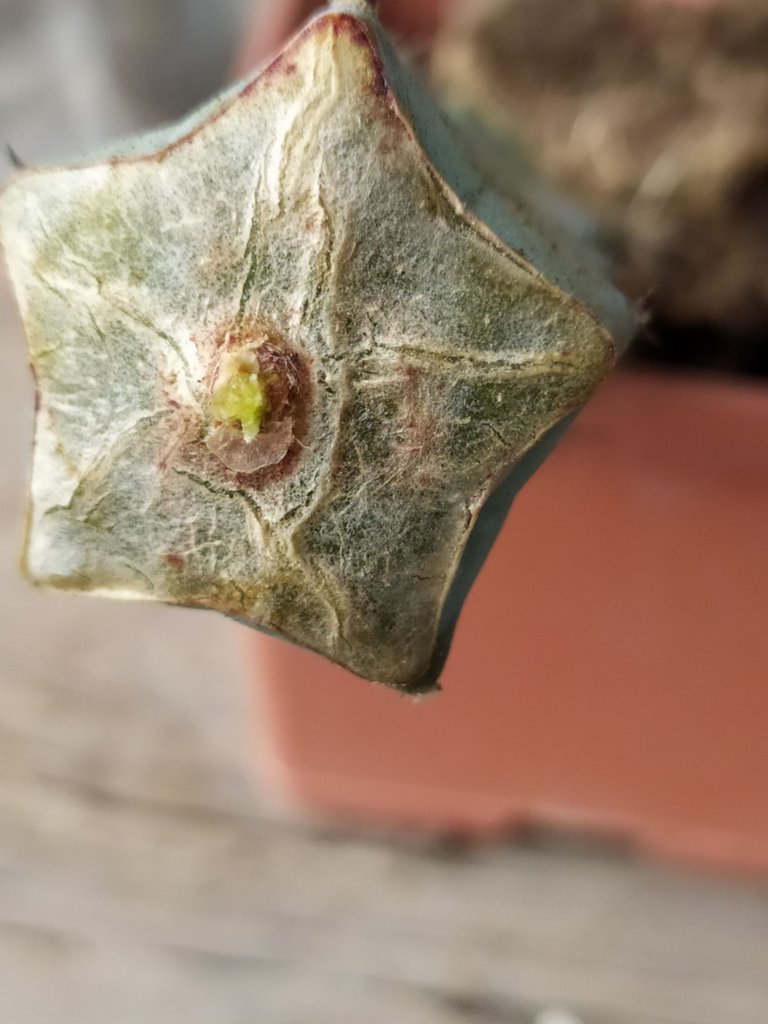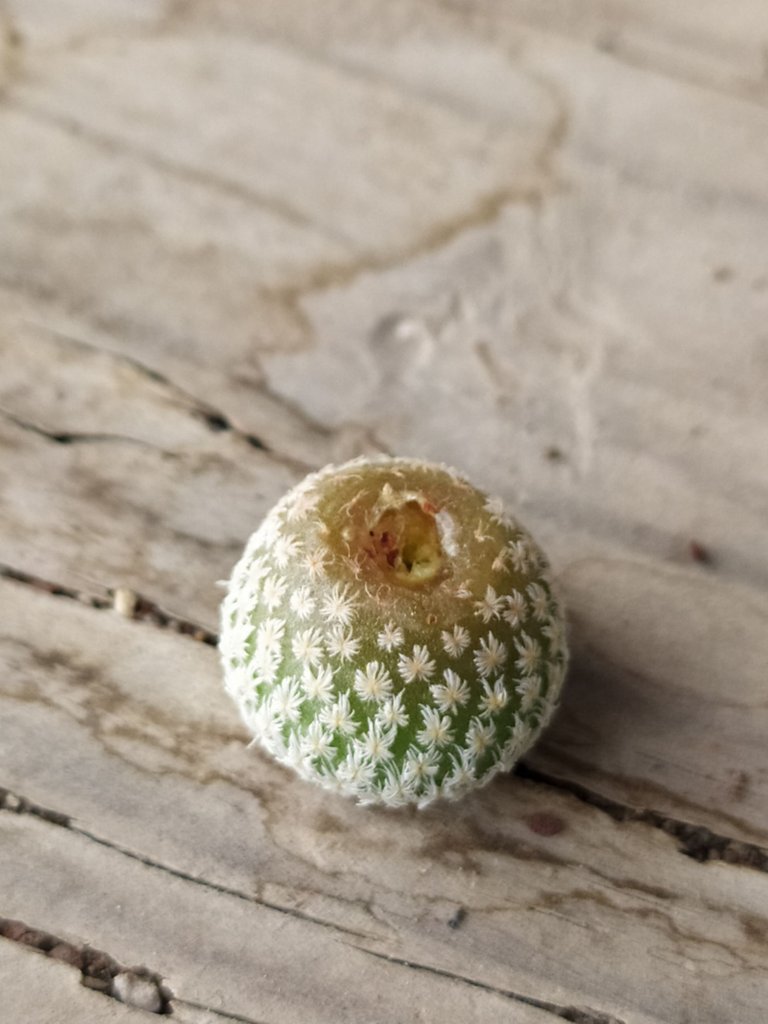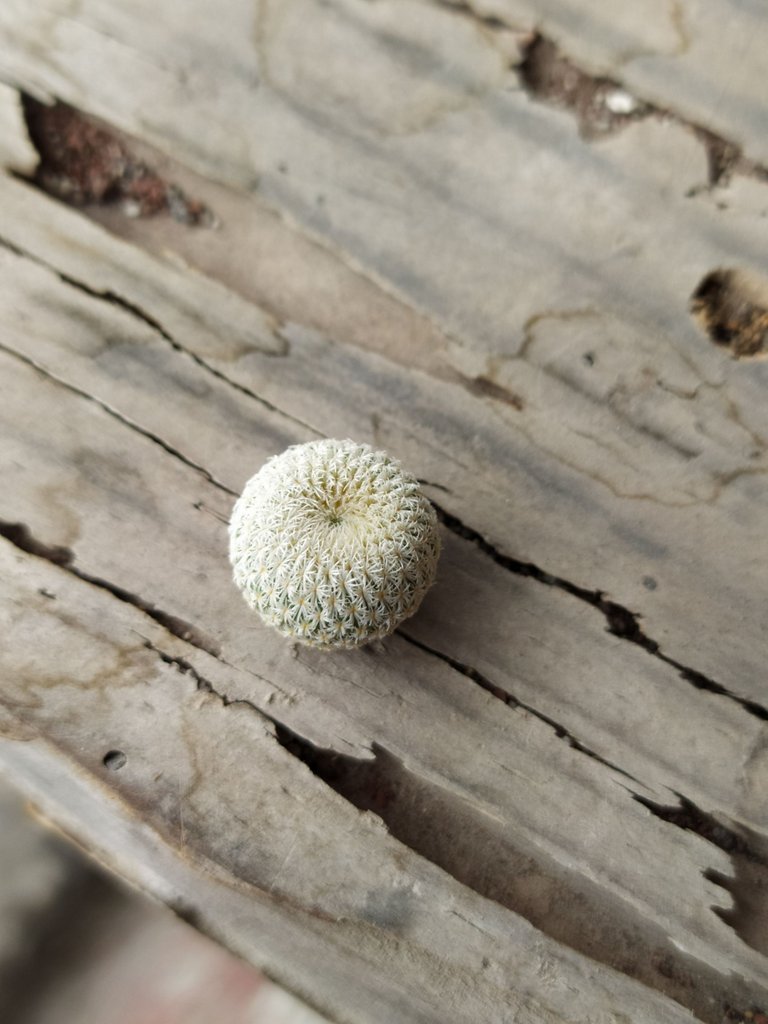 And these are the pictures I took of my second Epithelantha, as far as I can see there is no visible difference in growth, but we'll see which rootstock makes the cactus bloom sooner.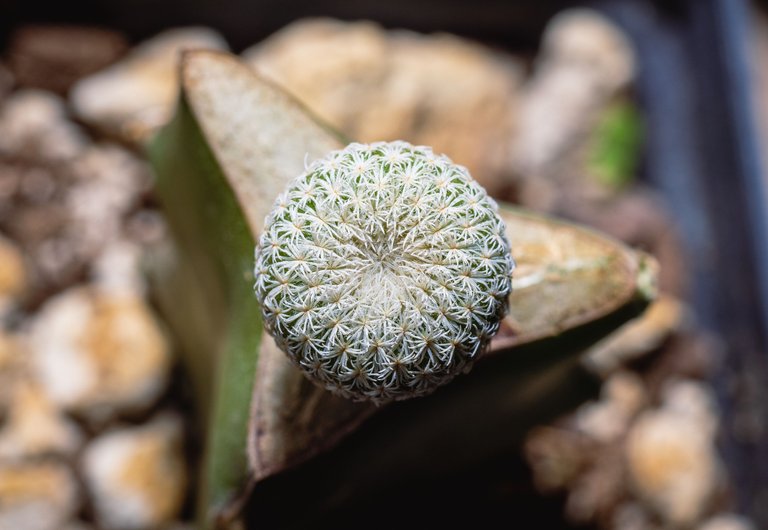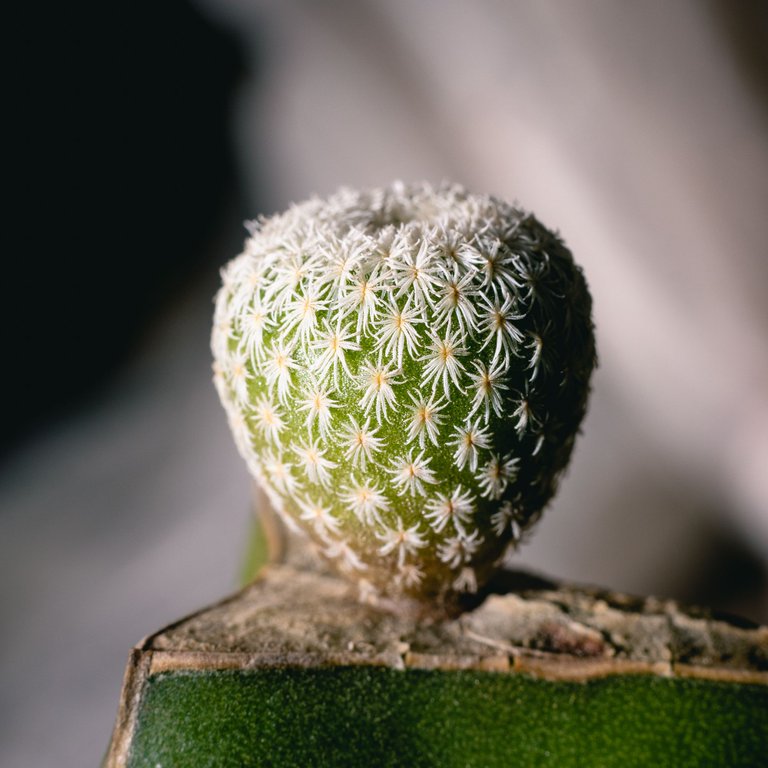 ---
Bonus pictures
---
As I tell you my garden is at its best, lots of baby cacti, lots of flowers and lots of pollinators, I hope they also come to pollinate my beautiful Astrophytum.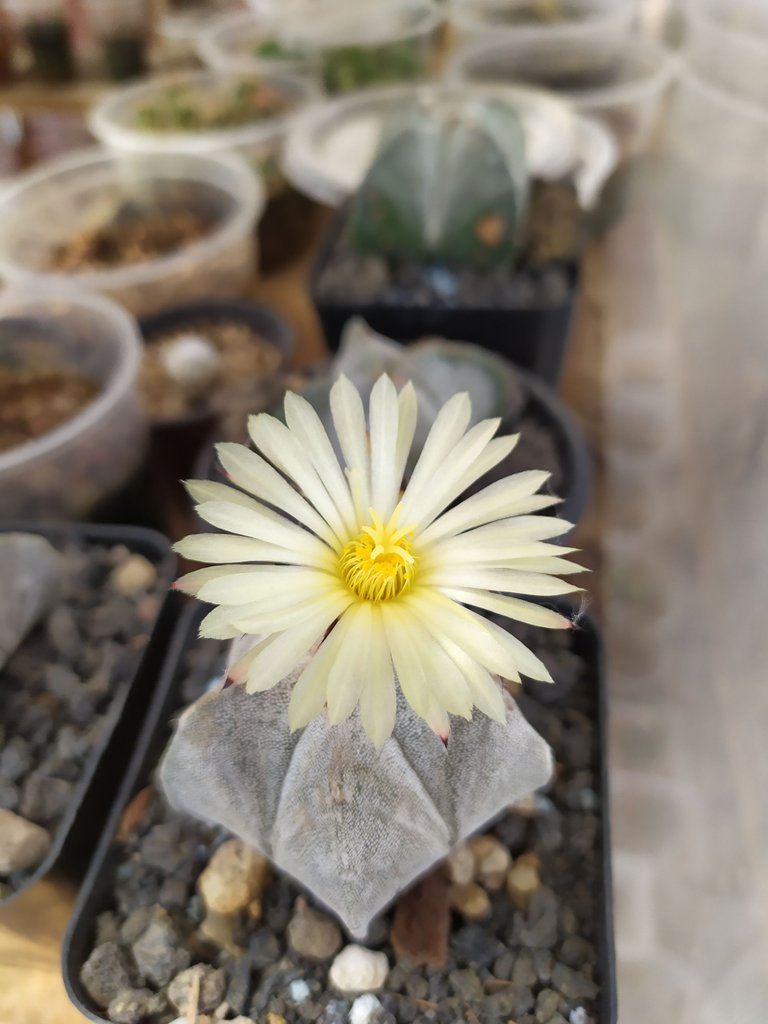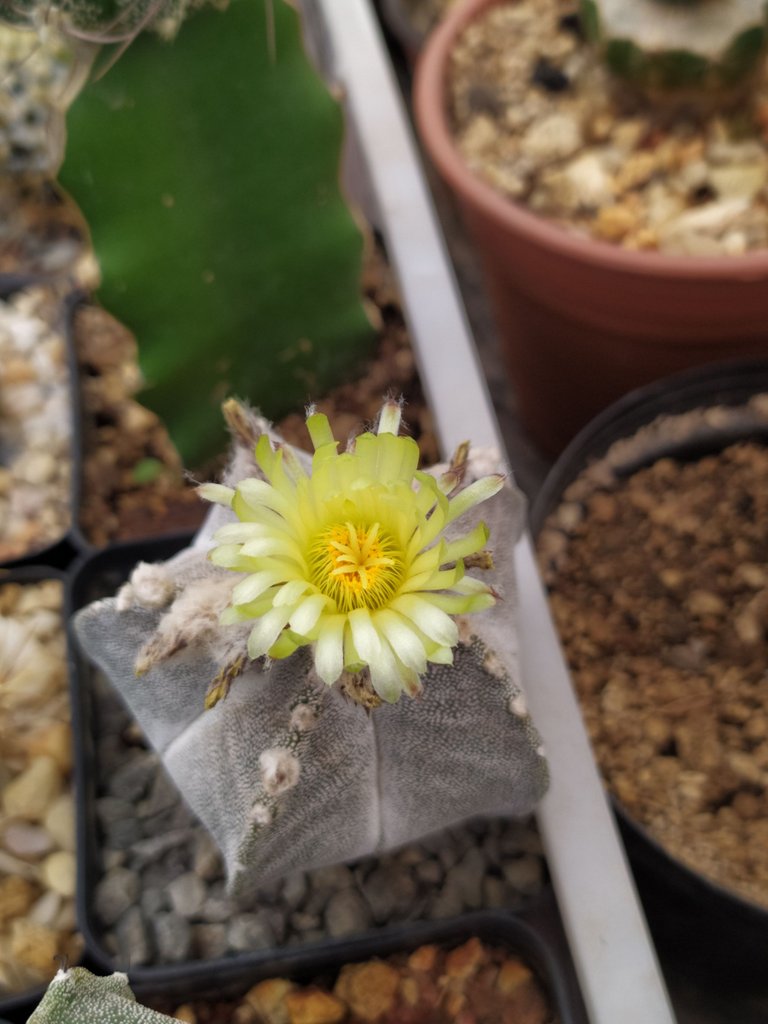 Same cactus.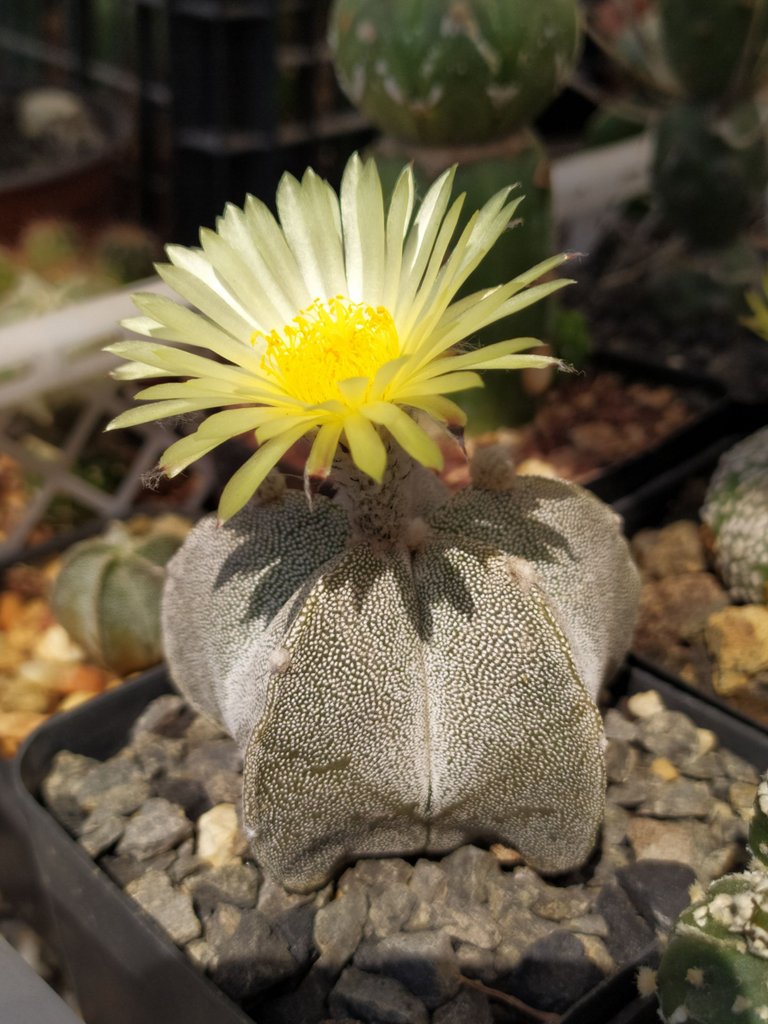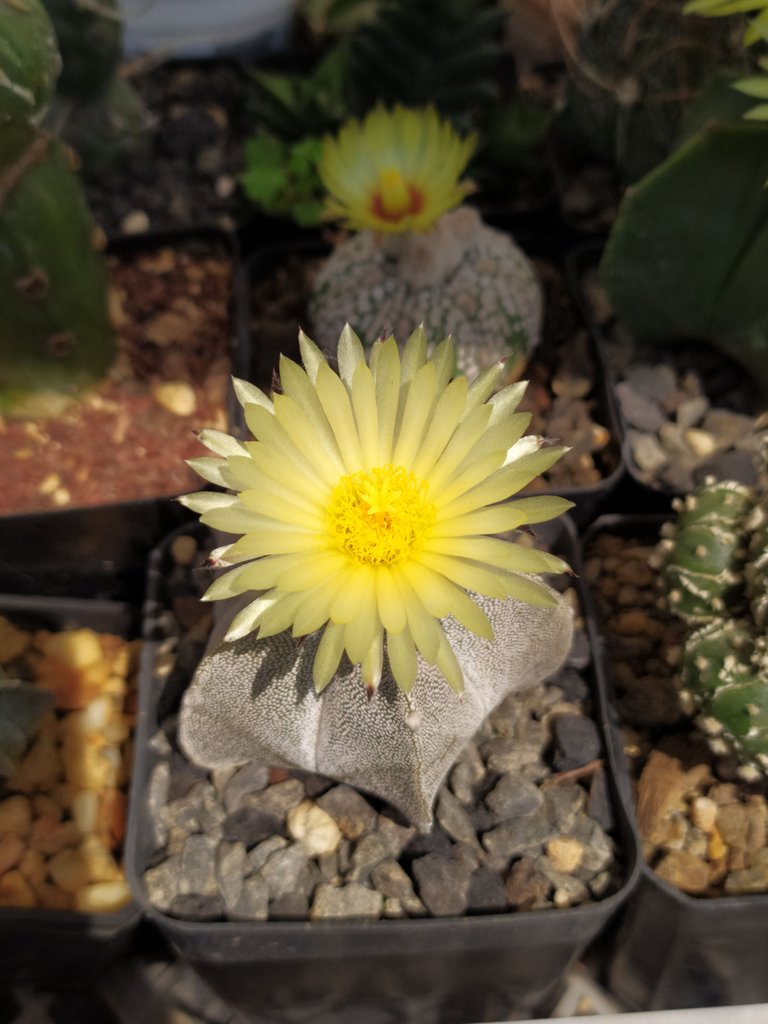 Same cactus.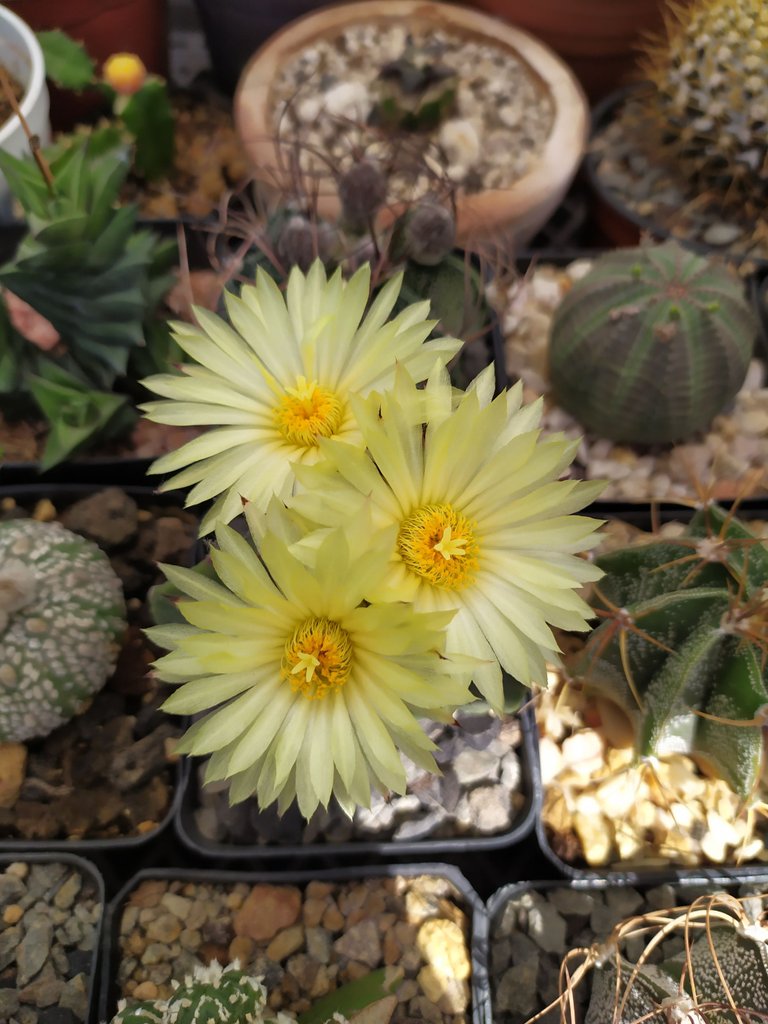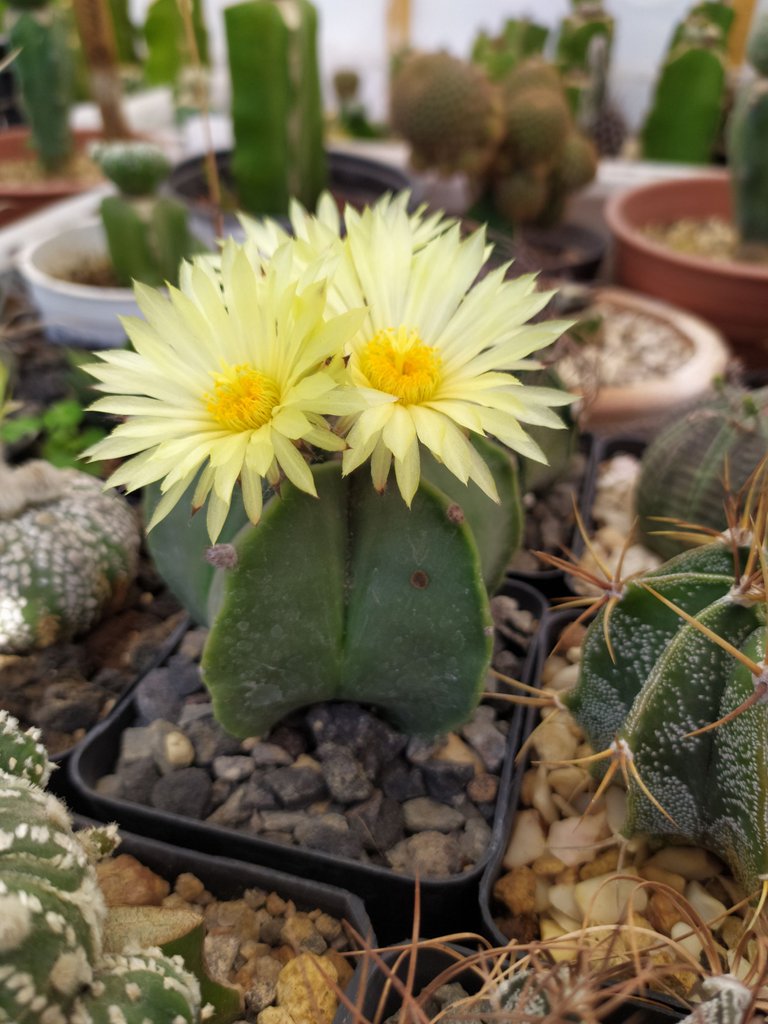 ---
The one that has me worried is this Kabuto, I don't have anything to pollinate it with yet and my friend Fernando is on vacation and will be back in 10 days, luckily there are still flower buds to open, I hope he has some so we can make the cross, this is all for the moment, see you in the next report.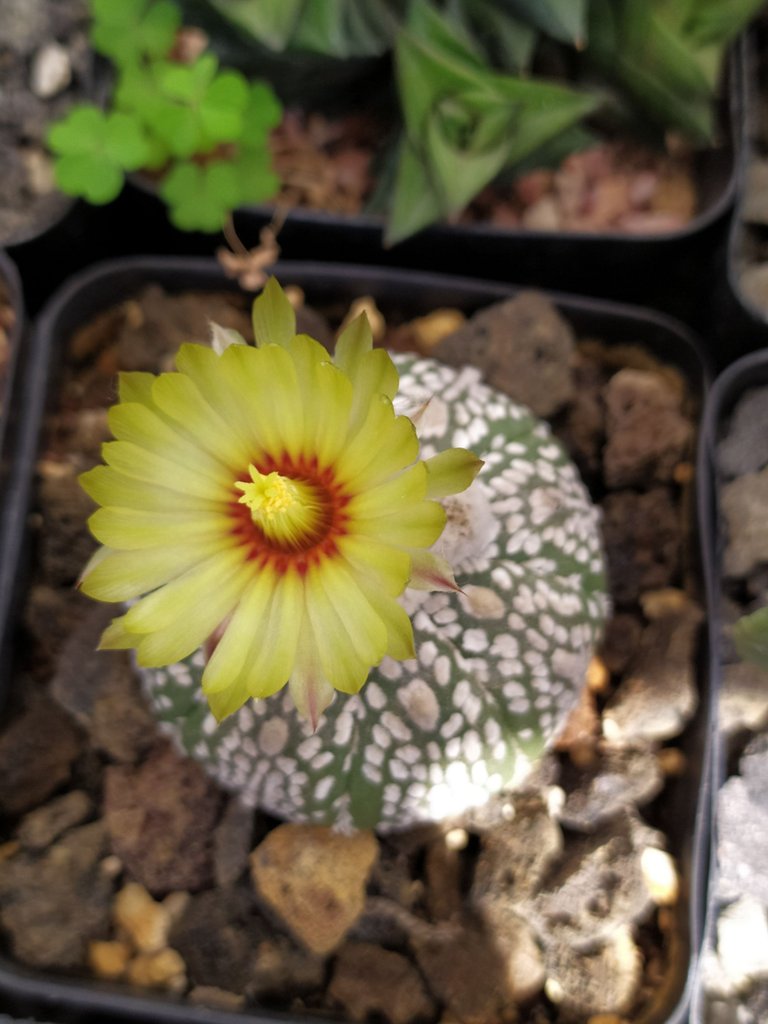 ---
---