My entry to today's Monomad challenge, the city and the time will not forgive you.
Today I decided to visit a place I hadn't been to for a long time, it is a street market that takes place on Sundays in Colonia 2 de Agosto in Tepic Nayarit, we are currently with the problems of the pandemic, many businesses were instructed to close completely to avoid the chain of infections, but the economy is being really affected, it caught my attention that in the foreground we can see only a vegetable stand, and a long road with nothing in the place.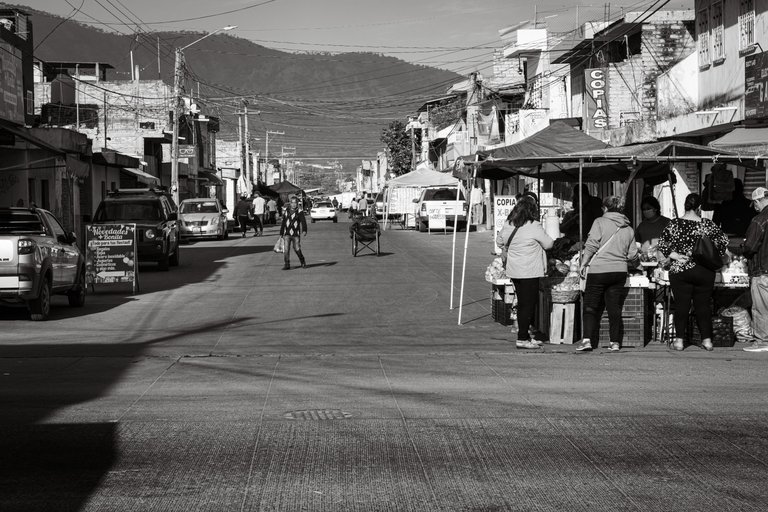 Something that made me feel sad was to see this person in a wheelchair, he is an elderly person with limited resources, and because of his condition he has no other choice but to ask for money from people who pass by, but since there are no people on the streets, his chances of making enough to eat every day are limited.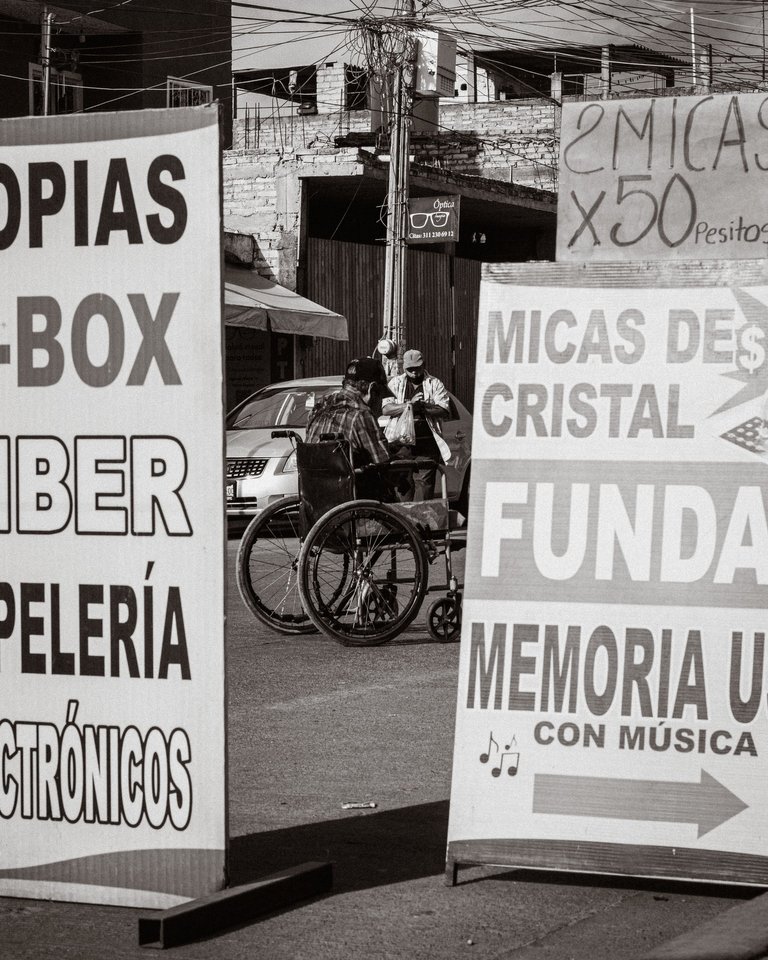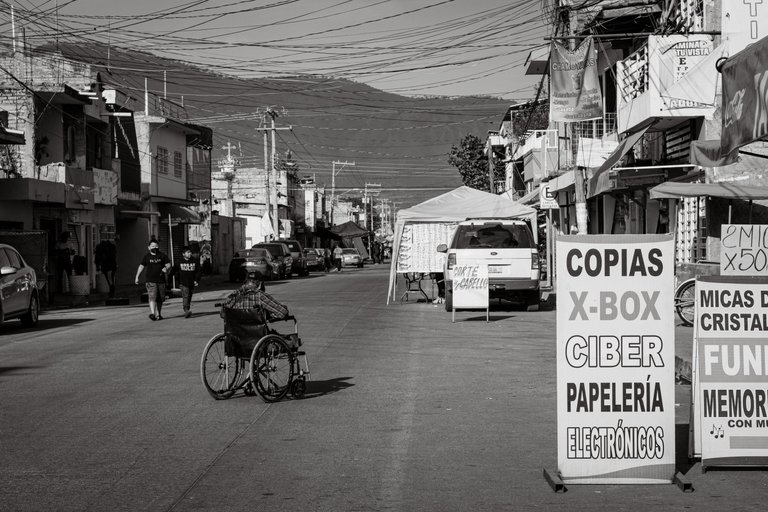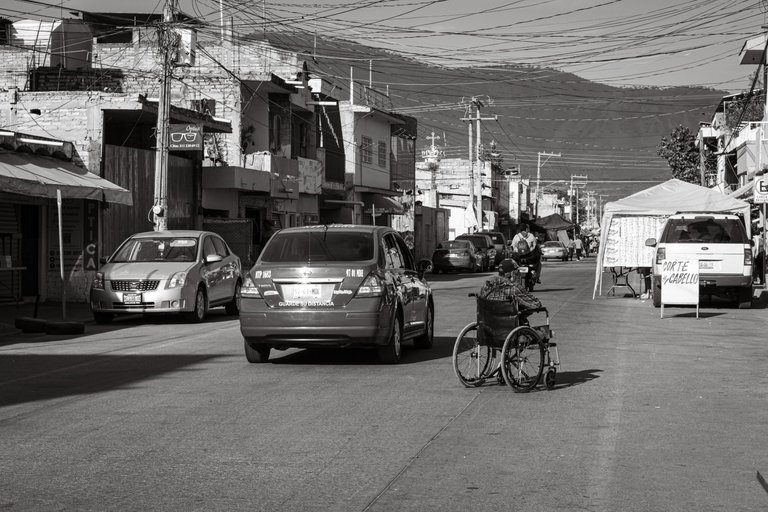 Today I did my good deed for the day, although to be honest I'm not the type of person who likes to give gifts, I'm more the type that you have to earn it, but sometimes you have to make exceptions because there is no other way to help but to be kind and support with what you can.
---
All photographs are my property, taken by me, @monster-one
---
Thanks for watching my post, see you in the next one.
---
---

---
---
---
---