One of my cactus died, I see you in heaven.
The amount of rain that has fallen in the city during the last few weeks is simply unbelievable, some parts of Mexico suffer from severe drought and here it rains almost every day.
That is why I prepared my pots with mineral mix, however it was not enough for this cactus that in spite of everything ended up dying, it is a real pity not for what it cost, but for the love I had for it with those beautiful flowers it gave me.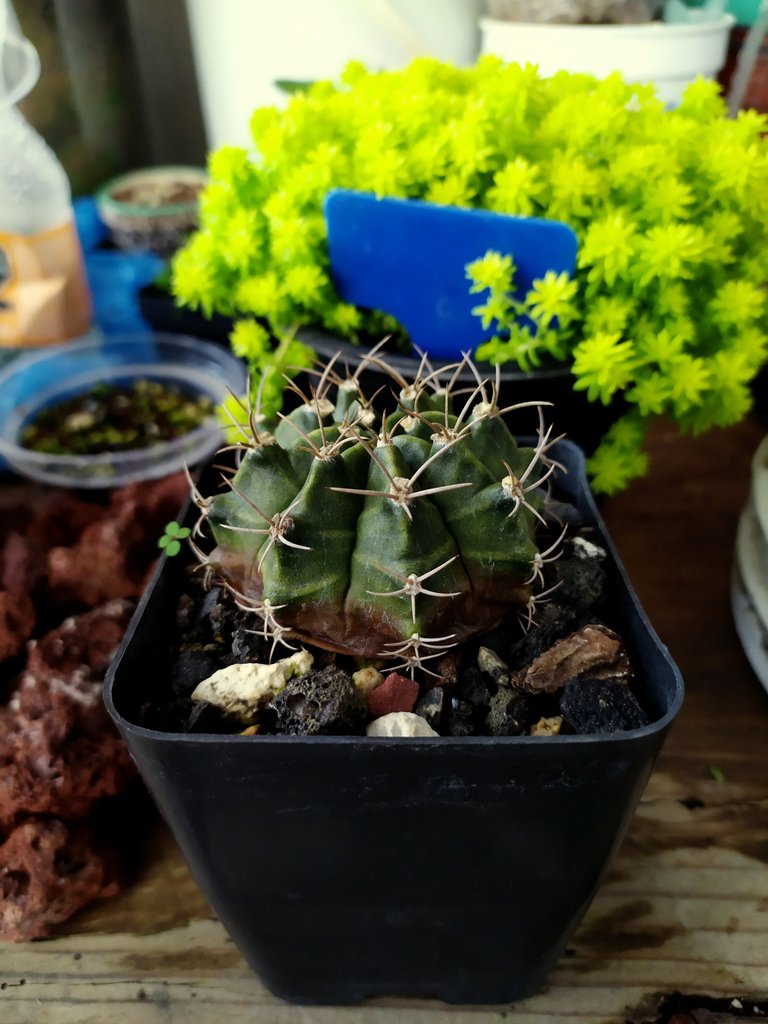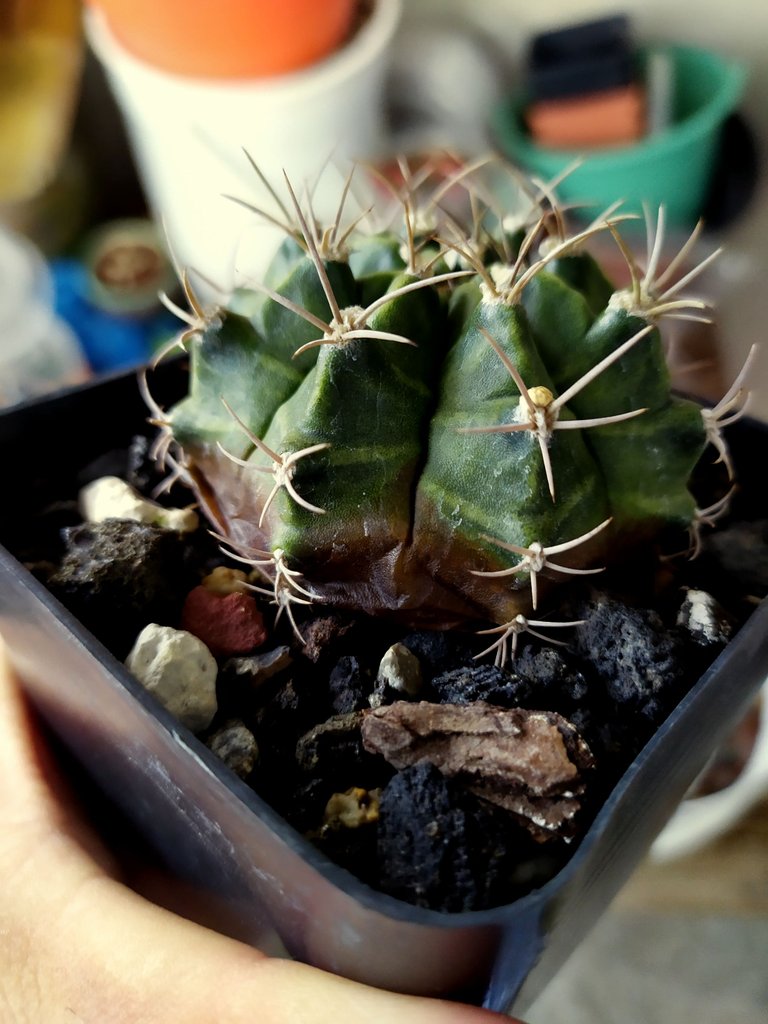 I assume that just like people we are not all the same, talking about the abilities and adaptations to our environment, some cacti have a better future because of their adaptability like this cactus, it was right next to the one that died and this one is in perfect condition and keeps growing flowers.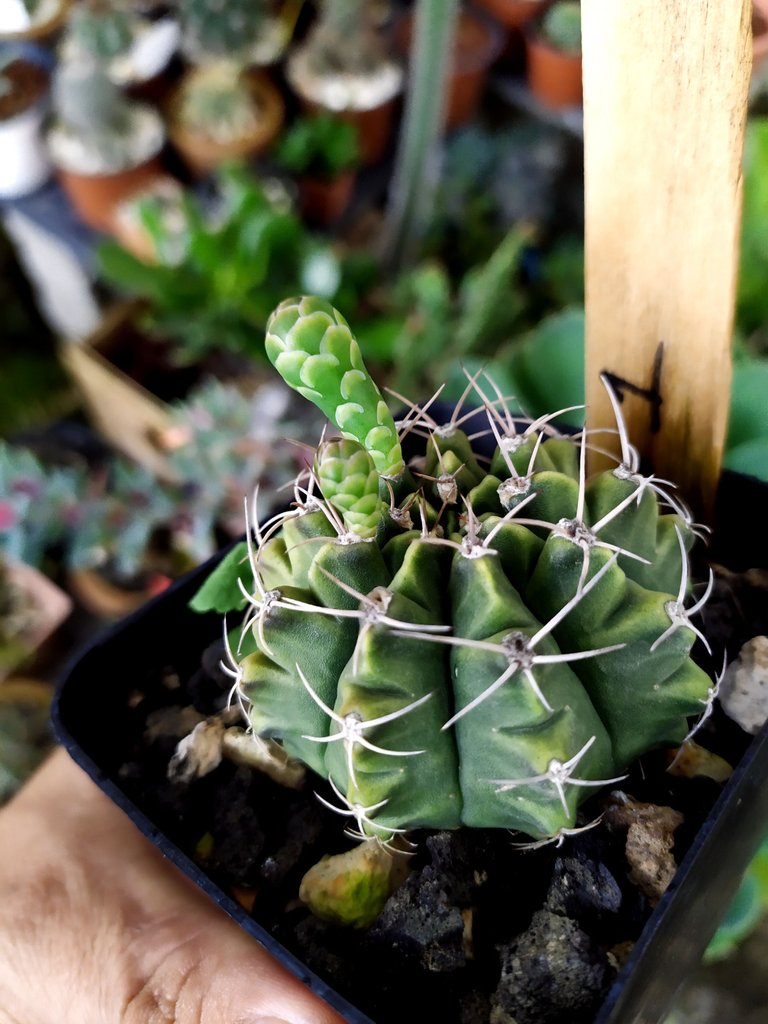 Luckily the cactus that died left a lot of seeds, about 200 of which I sowed half in this seedbed, and look how well they are growing.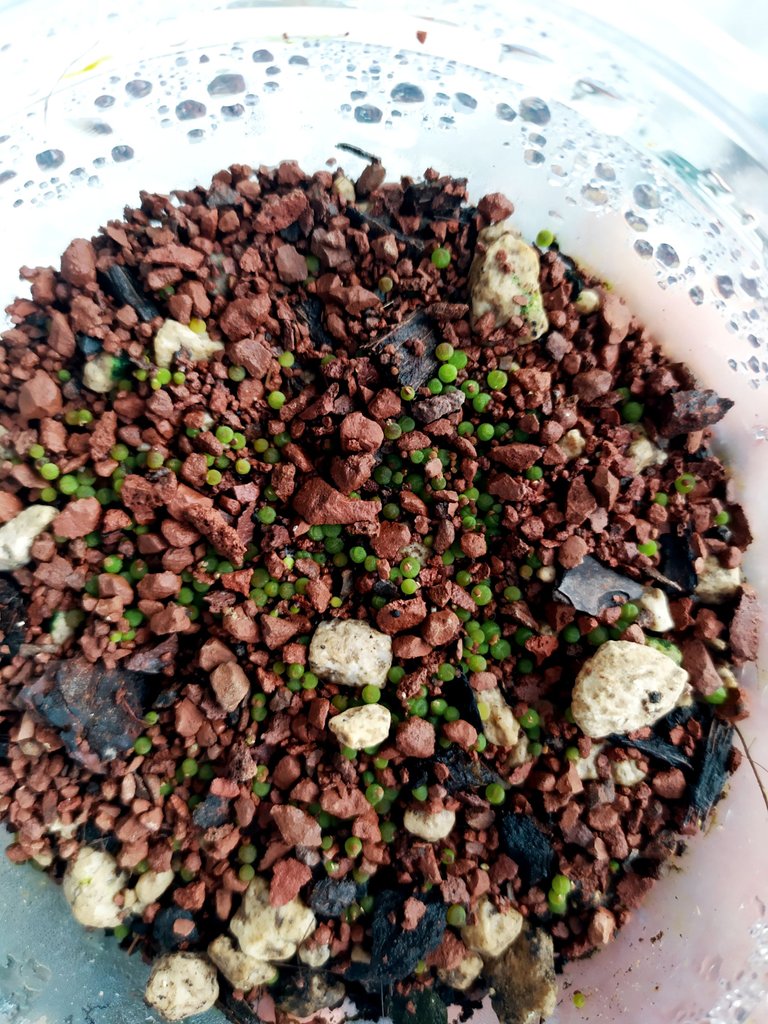 As I say, the rain does not affect all my cacti and actually during this rainy season only 3 have died, I think, but most are still growing without any problem thanks to the mineral substrate.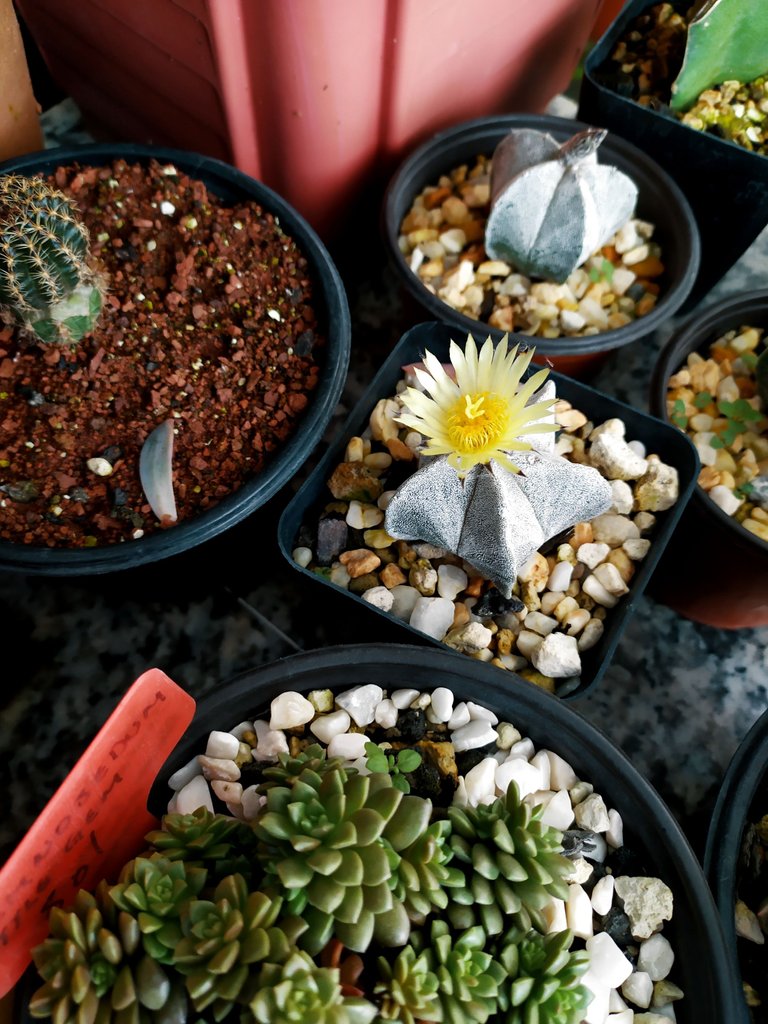 And speaking of rain, it has really helped my lobivia arachnacantha that was sick, it has started to grow and is leaving behind that ugly texture it had on its skin.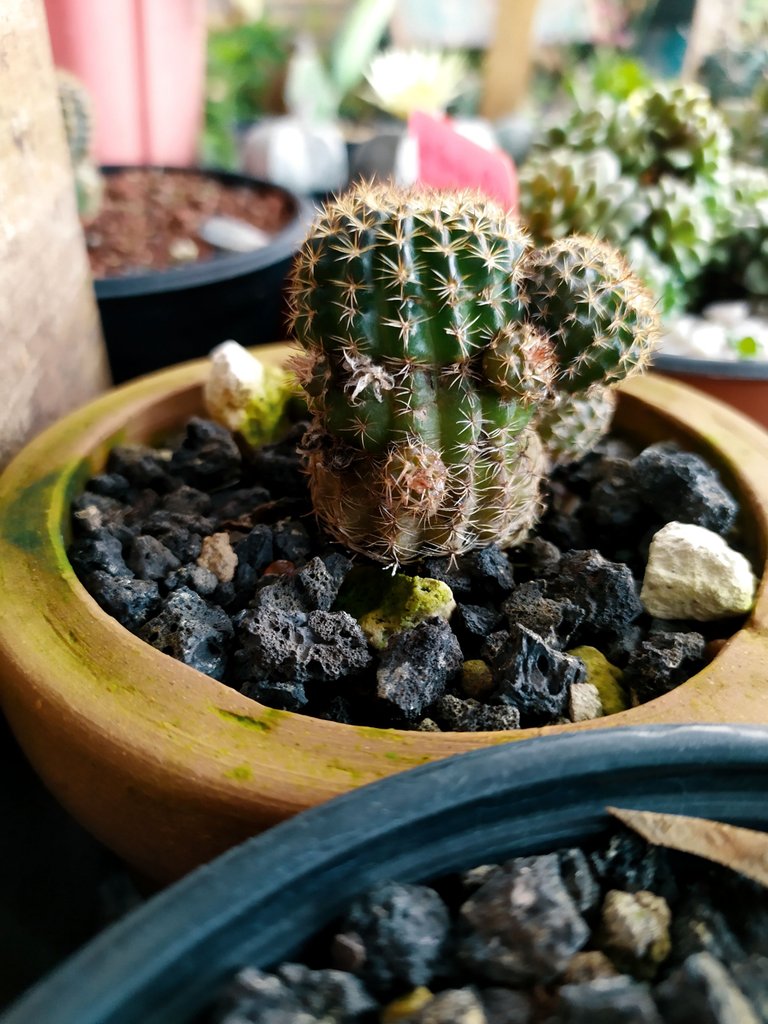 I can't talk about the lobivia arachnacantha without mentioning that the seeds that I harvested after pollinating it with the other purple lobivia arachnacantha that I have, (I hope you remember that post), but what has me surprised is that out of the 18 seeds that I sowed 10 of them were born and apparently they are variegated since I don't think it is stress.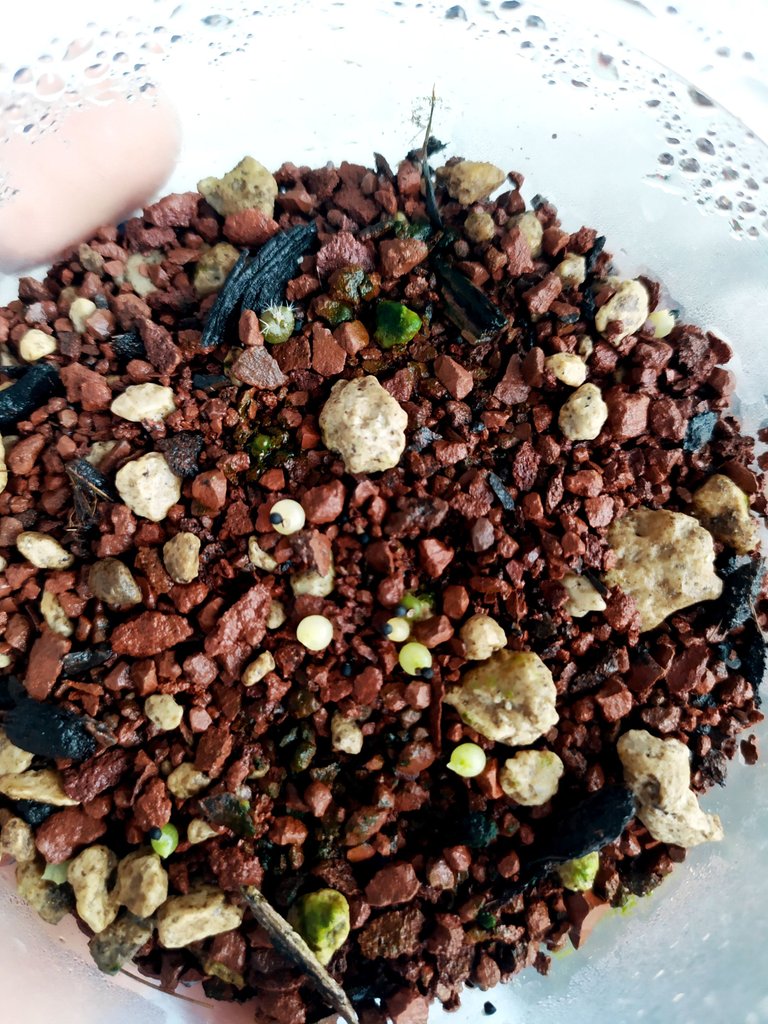 What do you think? I need the opinion of the experts in the group, do you think I should graft them to try to ensure their growth or leave them on their roots, I appreciate your following advice.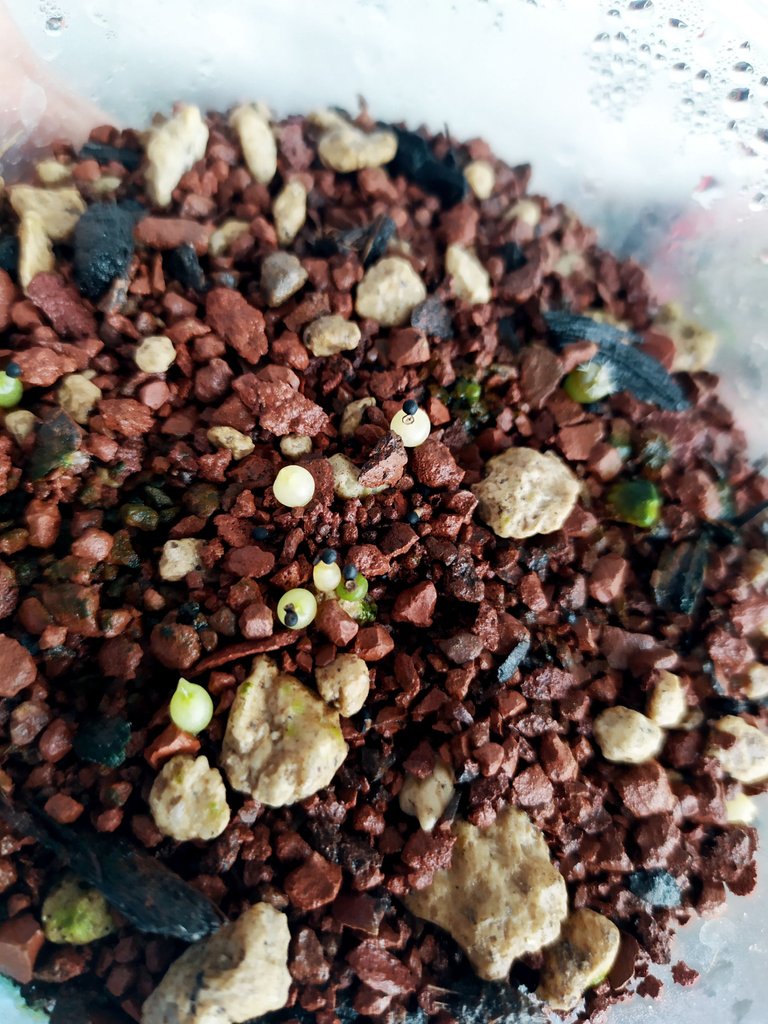 ---
---