Today I wanted to talk about how good I am with cacti, instead I have a cactus that is almost dead.
Today I was checking my garden, I wanted to talk about the seedlings and the pollination I did, but there was a moment when I realized that my cereus repandus var. monstrosus was dying, there are some cacti that we normally think are indestructible, this is one of them, I guess being next to the roses it was absorbing a lot of water from under the pot and this is the result, a dead cactus.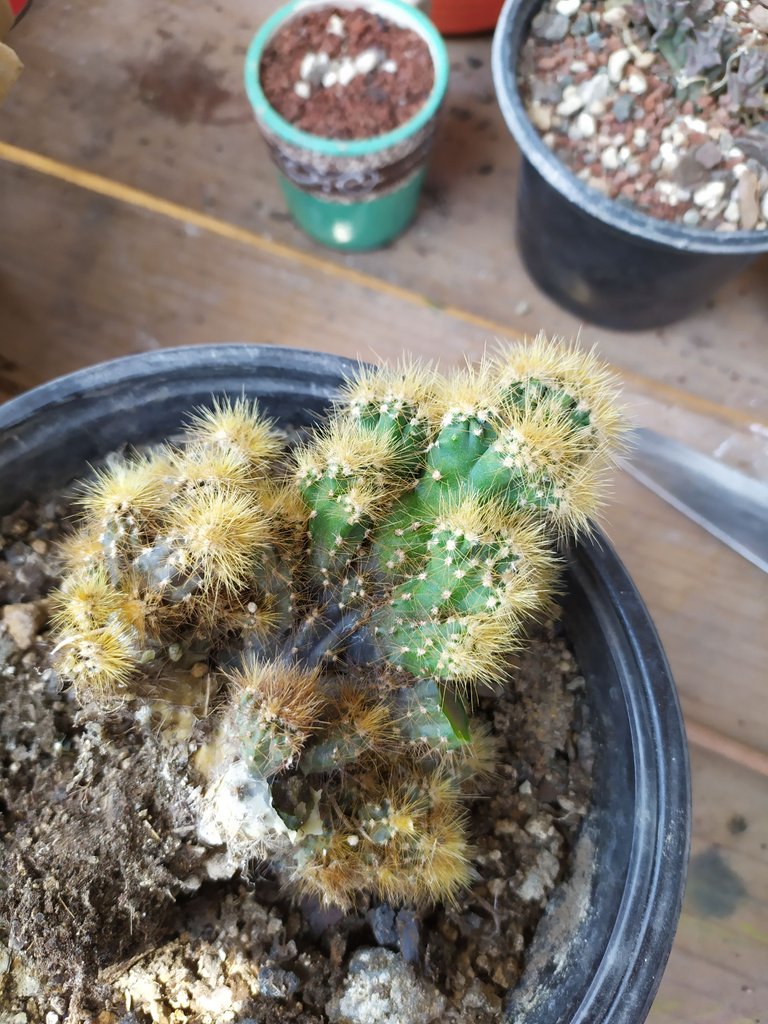 It all started because I wanted to keep talking about the cement pots, although in fact leaving them in water for another 24 hrs deformed it a little bit, everything has been a good experience to know what I should do for the next pots, my idea was to take a cutting of the cereus repandus to put it in this image, in the end it didn't work out.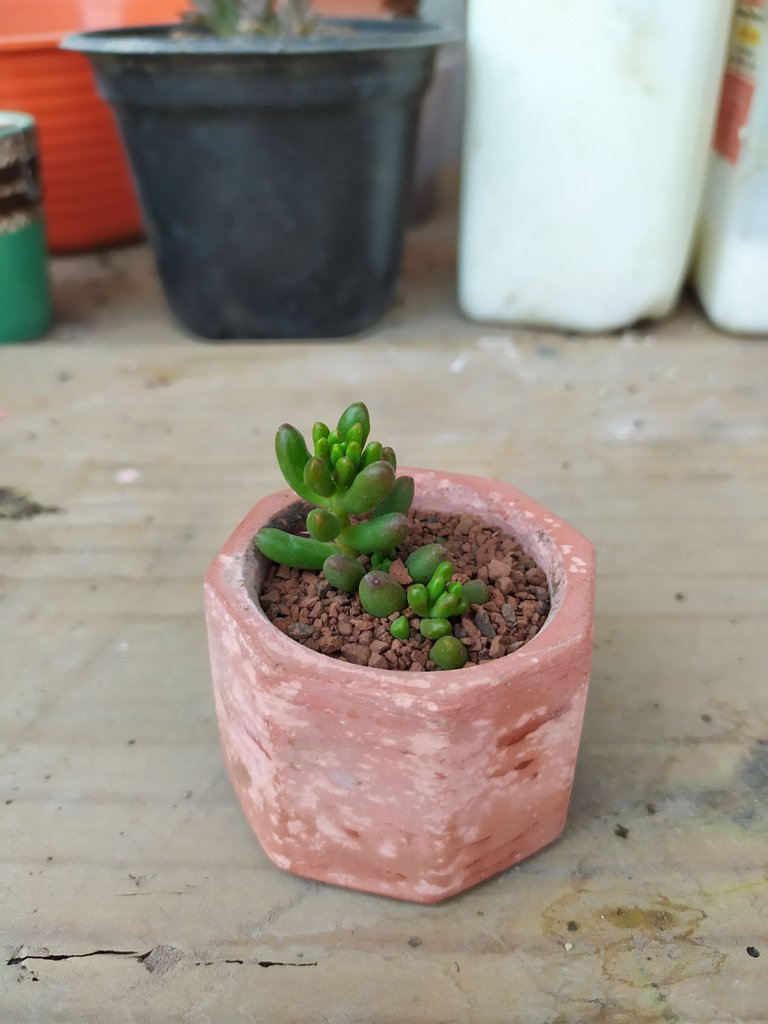 I began to see that the lower part was very dark, obviously rot, so when I took the cutting I was able to check my suspicion.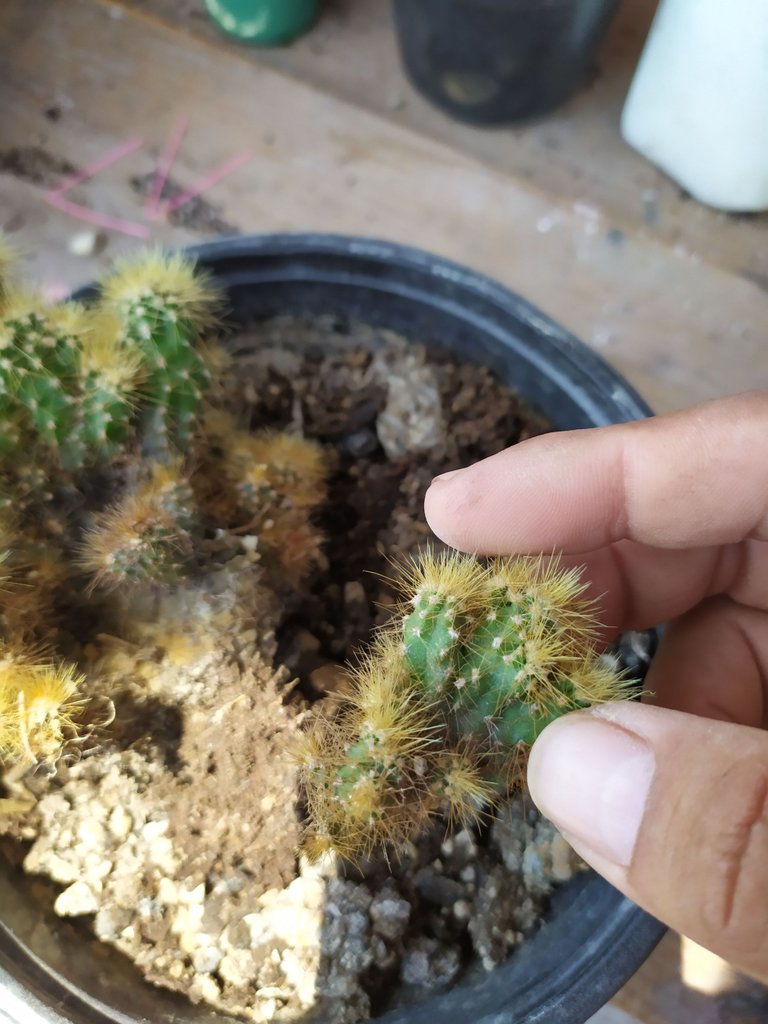 Yes the cactus is black, it is rotting from the inside.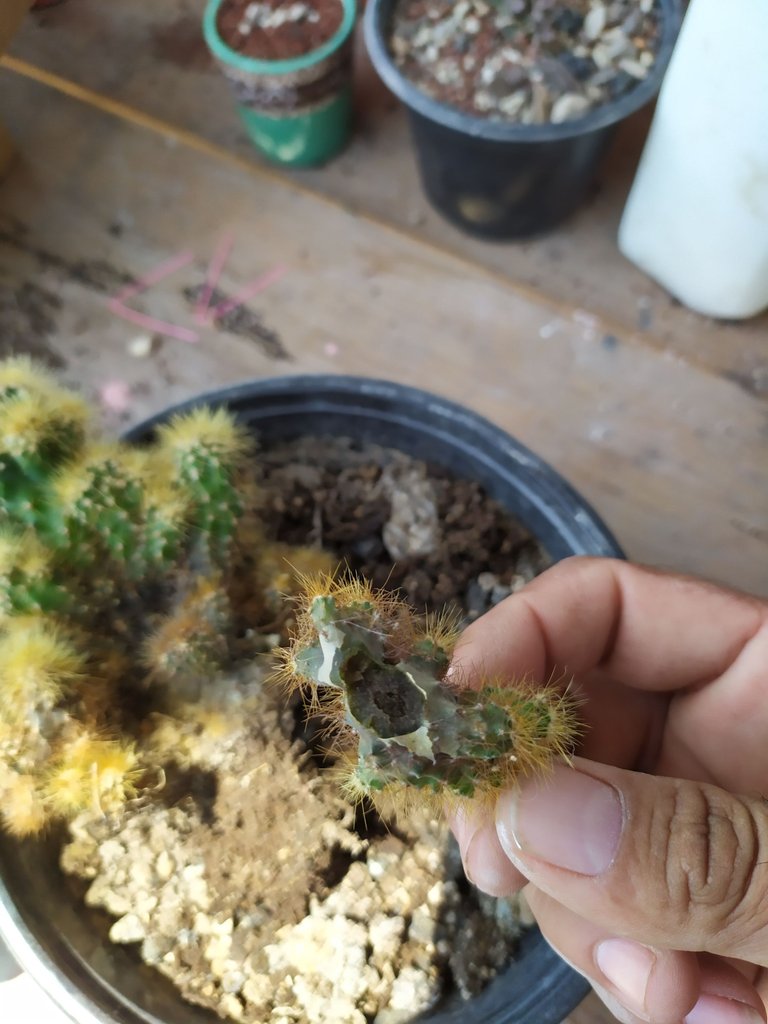 I took the knife and began to cut mercilessly, it is the only way to try to rescue a little of what is still healthy. This is what I rescued, in a couple of months or years they will be back to a good size, I hope.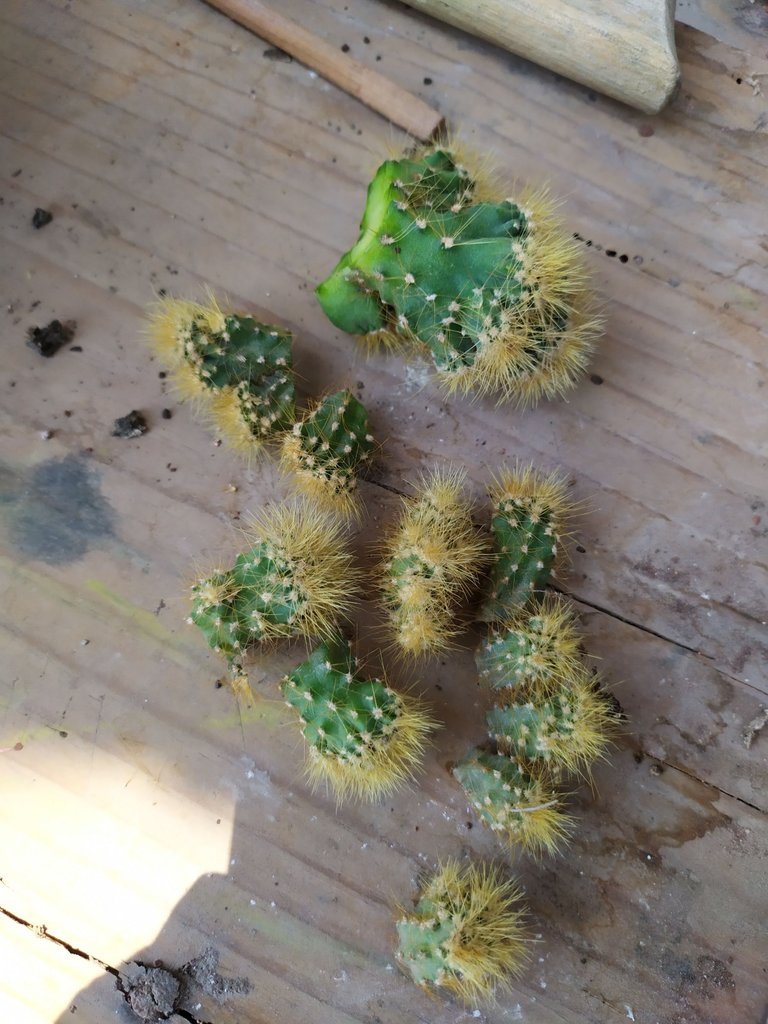 And all this is what is going to be thrown away, I am not happy or angry, I am just disappointed that I didn't realize earlier that it was absorbing water underneath.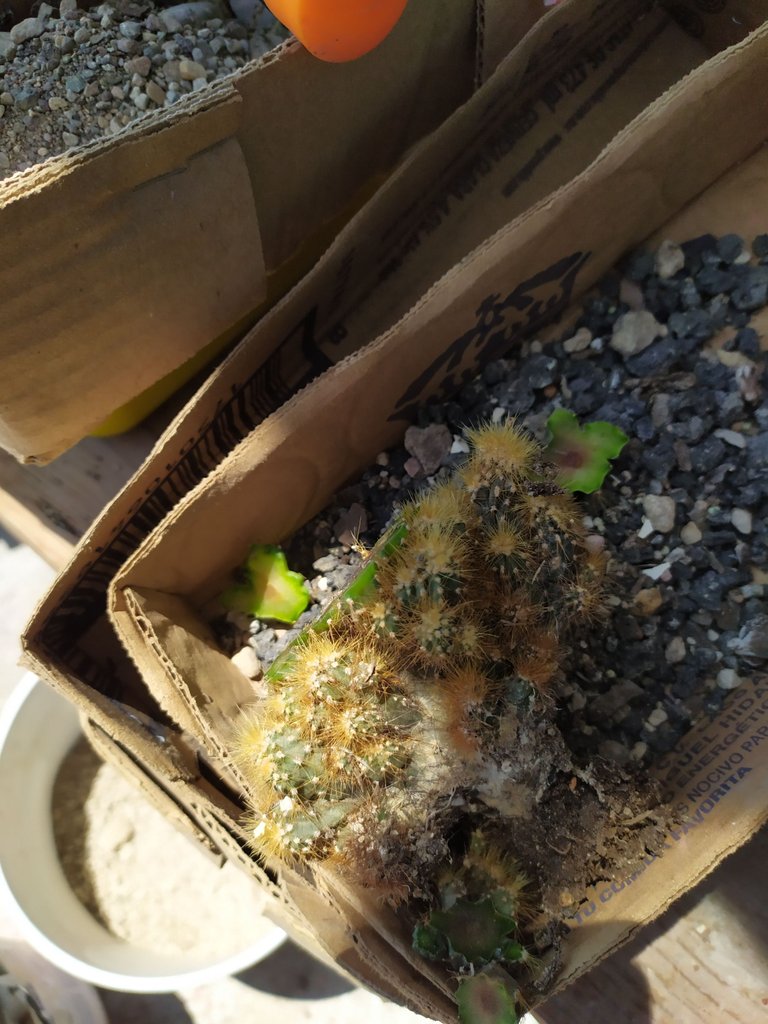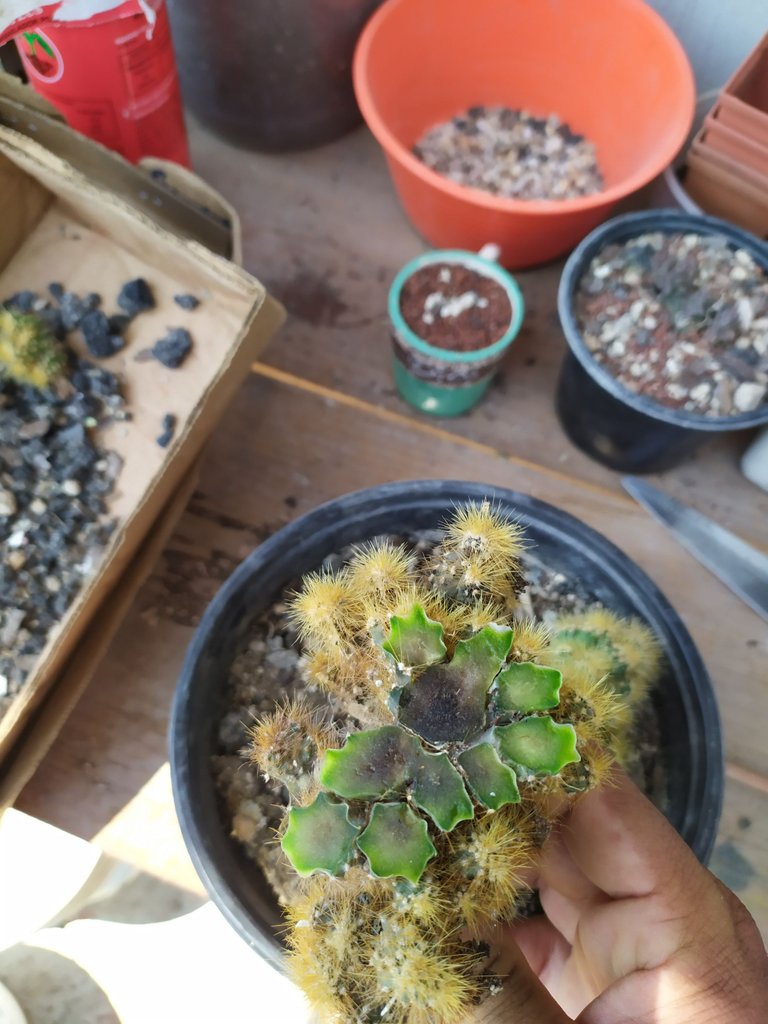 But leaving aside this mistake, I want you to see my seedbeds, remember I told you that I ordered a lot of seeds and they already started to germinate, I know that for some people the way I germinate the seeds can be hard to believe, I put them under the sun the first days, with a lot of water, some plants get stressed when they are born but everything is fine, they will grow as planned.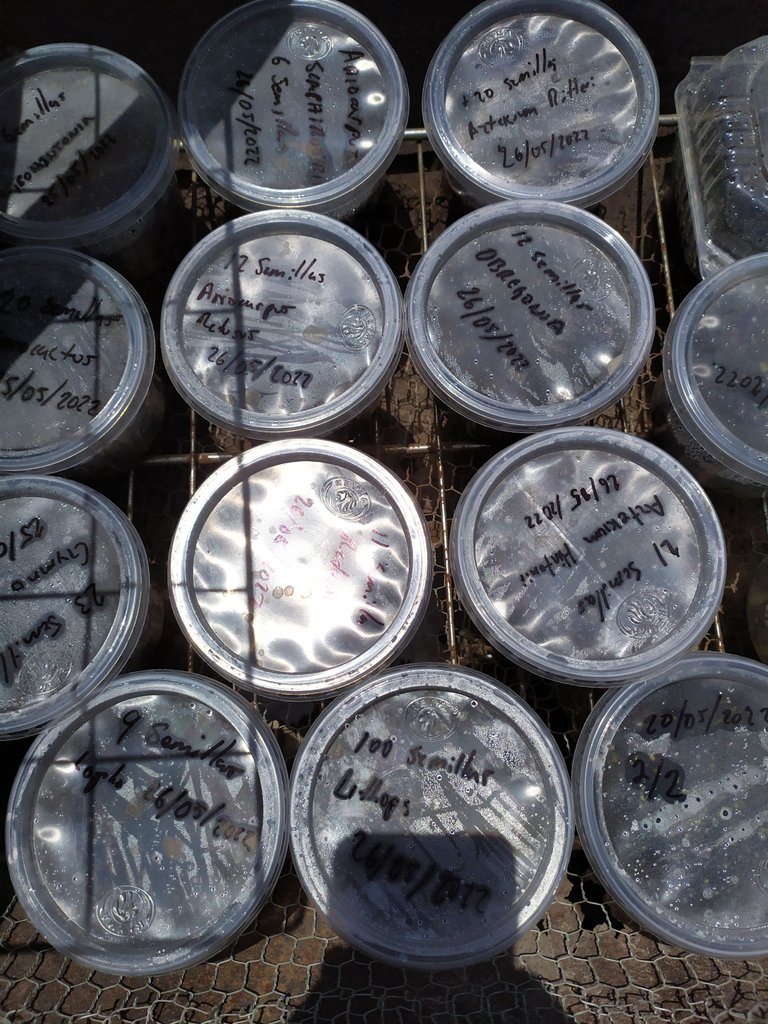 Look, some of them look a little red but as soon as they get used to the sunlight they start to grow and turn green again, of course when I see that most of them are starting to grow, I move them and they stay under the shade netting.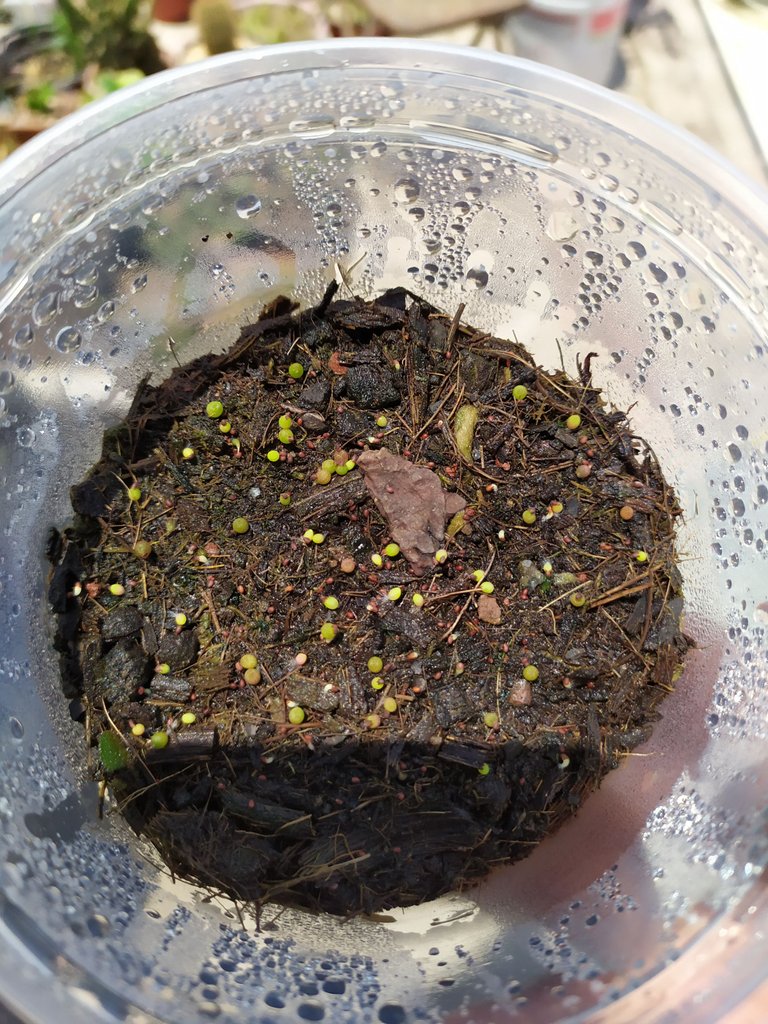 Taking advantage of the fact that two Gymnos had flowers, I decided to try pollination, I hope it works because I will try again as soon as there are new flowers.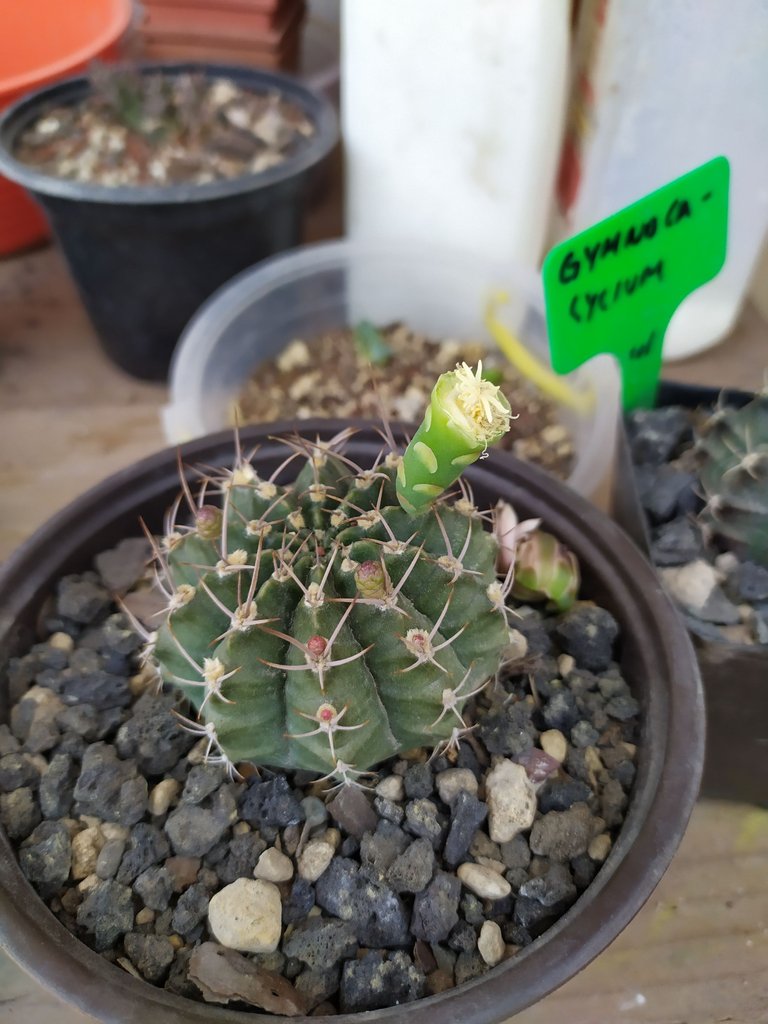 Remember the Lobivia arachnacantha from a week ago? Well the flowers are already drying out, but I was struck by the shape they are taking, I hope those little capsules are where the seeds are going to be formed.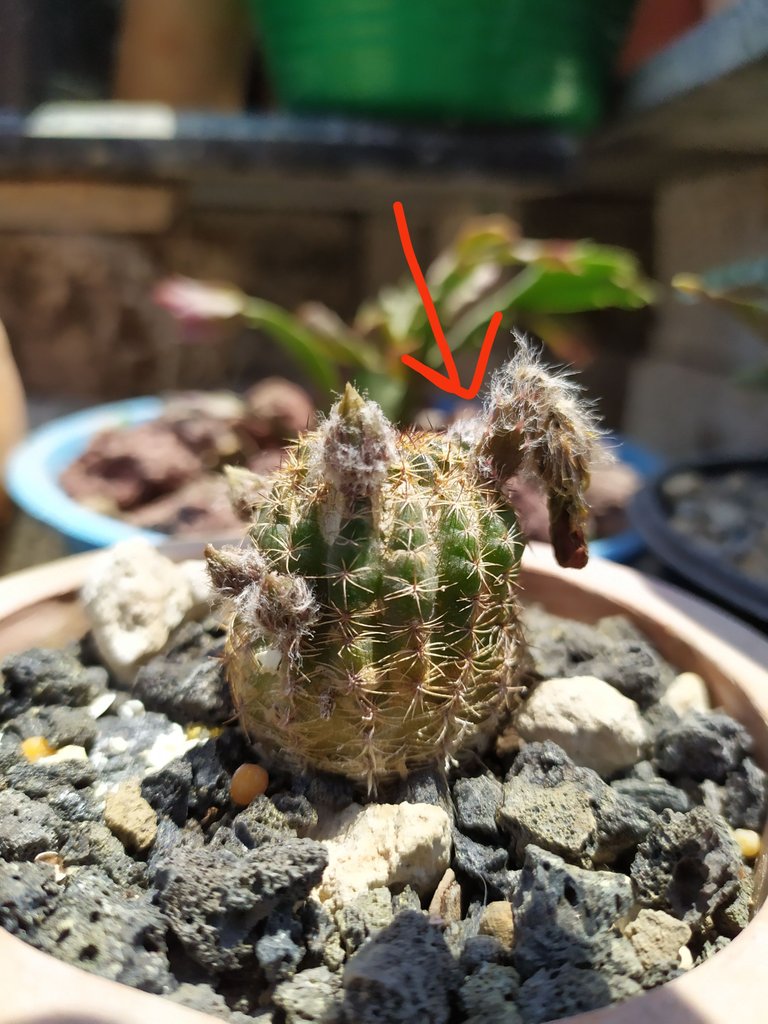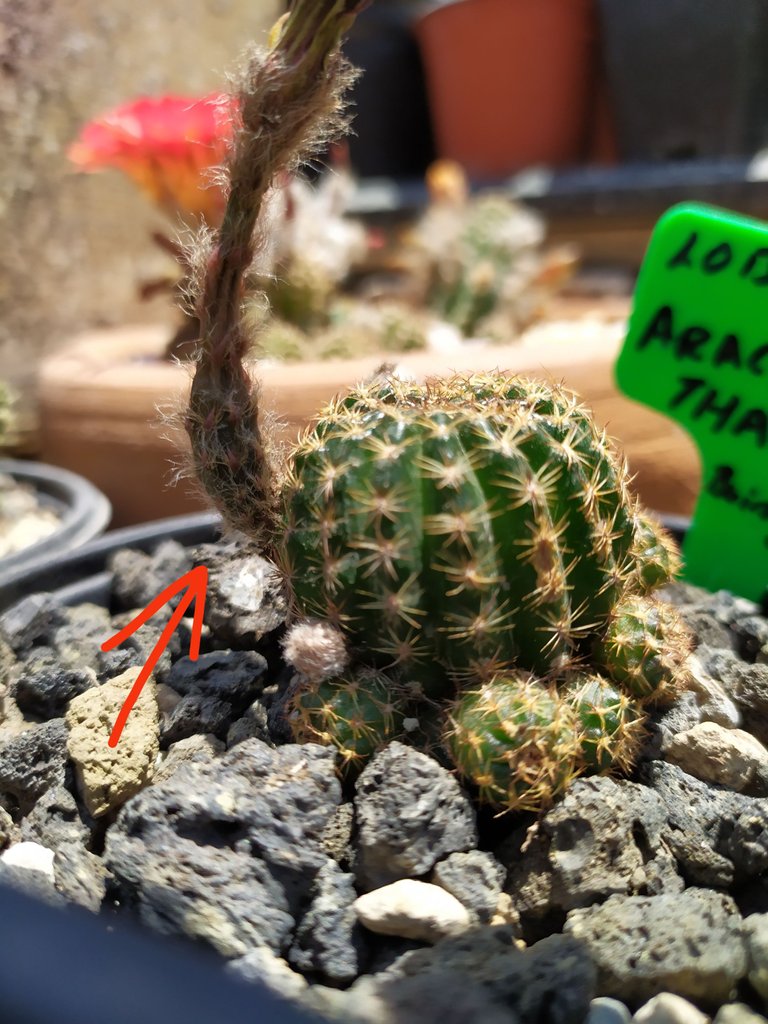 And to finish I want to show the small cactus that I obtained from the cactus that was given to me, the big ball shaped one with small purple flowers, I think I need to transplant them and start fertilizing to speed up their growth, although being mountain cactus I will not be able to sell them, but surely I will make the decision to go to some mountain and plant them, of course I will not tell anyone the location, I think it would be a good thing to help nature to preserve this species.
---
---