Working in the garden
Every day I try to do something in the garden, I don't always post about it but today I want to let you know what I was doing, and that was transplanting these little babies.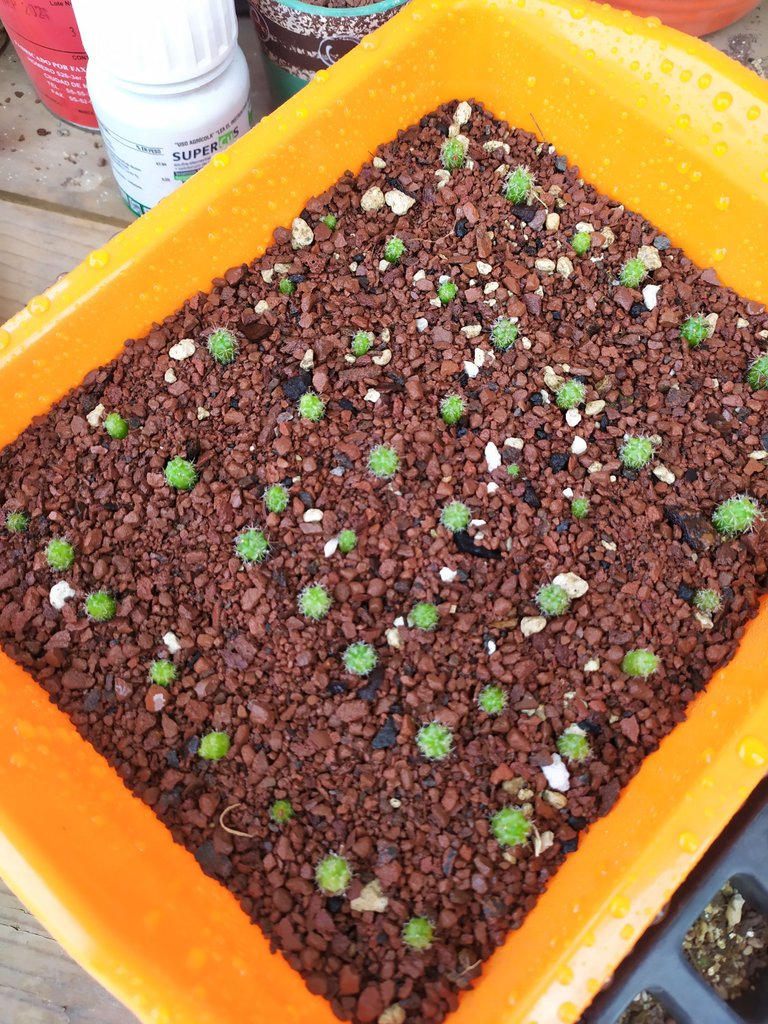 I was thinking that they already needed a change of home, to a more organic substrate to accelerate their growth, and when I saw @ewkaw's community pot I decided to go ahead.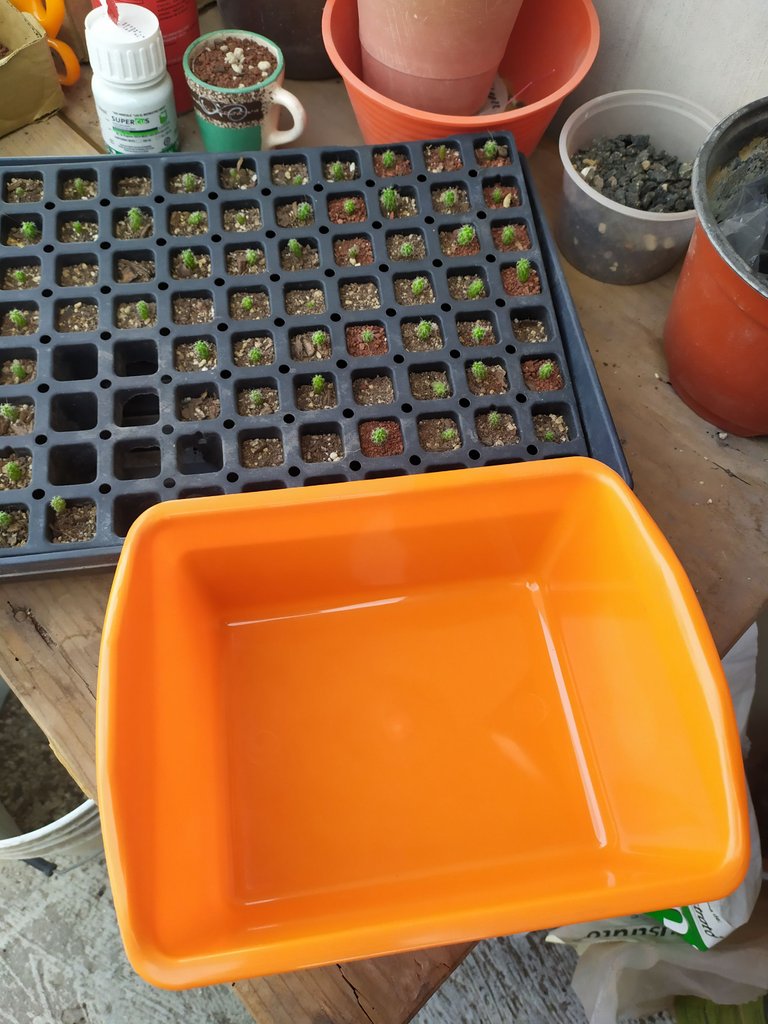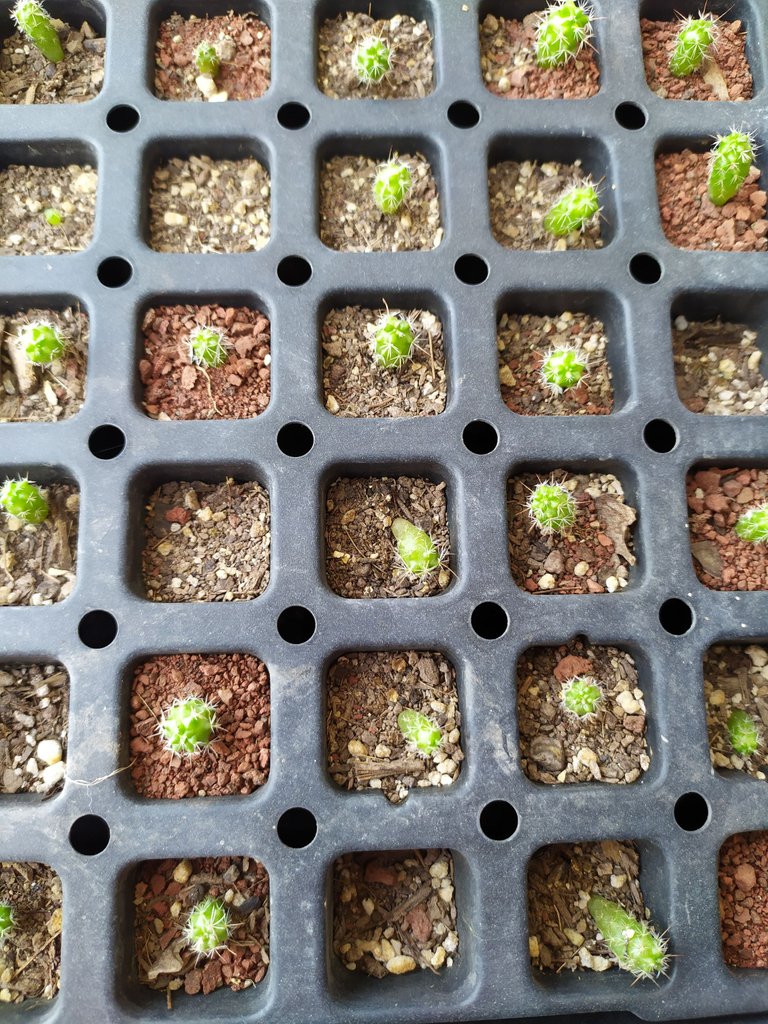 I also had the option of making a community pot with these cacti that I bought and of which I haven't spoken.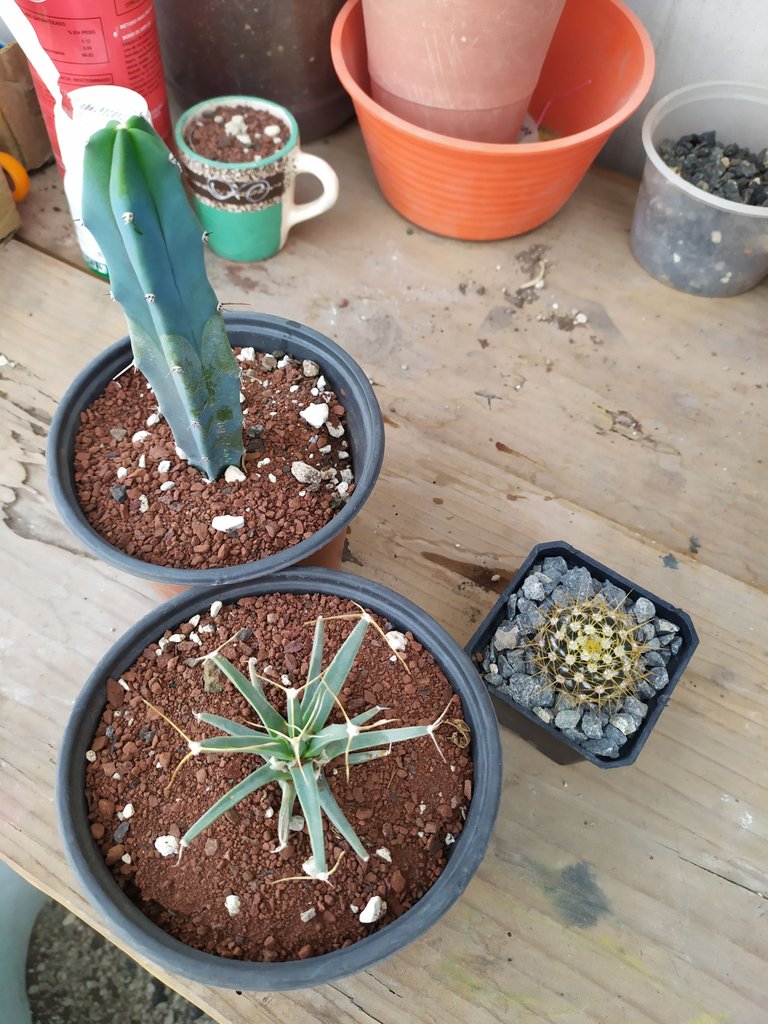 About Myrtillocactus geometrizans there is not much to talk about, surely you know it for its fruits or for its use as a grafting stock, about leuchtenbergia principis there is something a little more interesting, and about mammillaria nivosa I could talk about its beauty.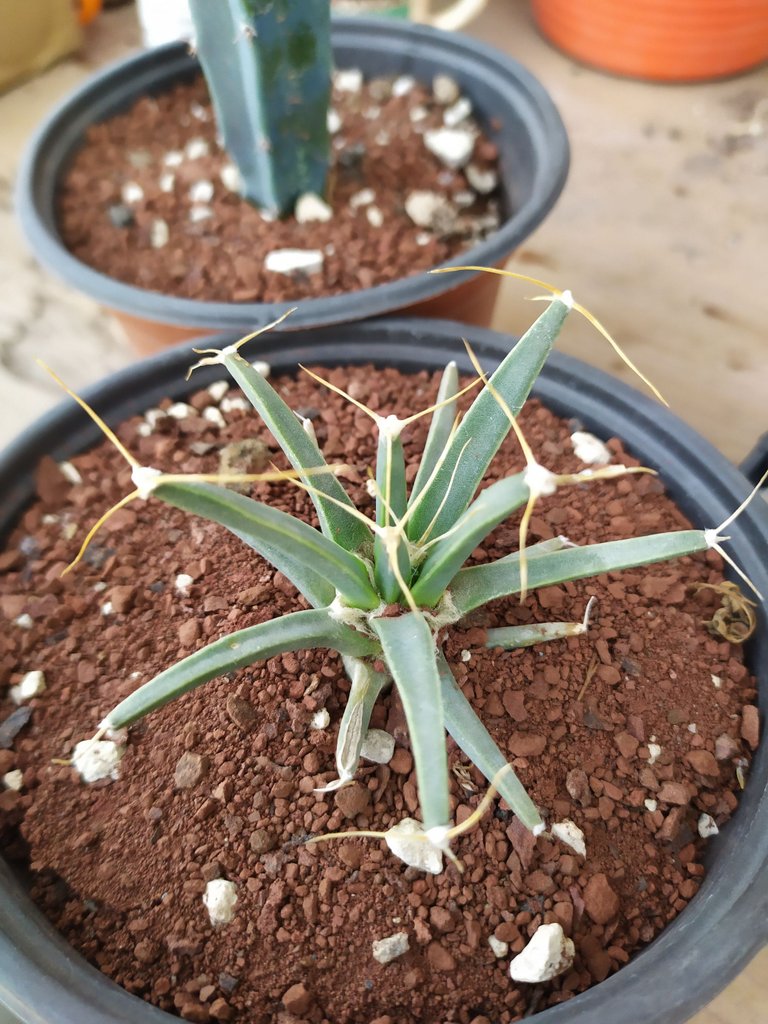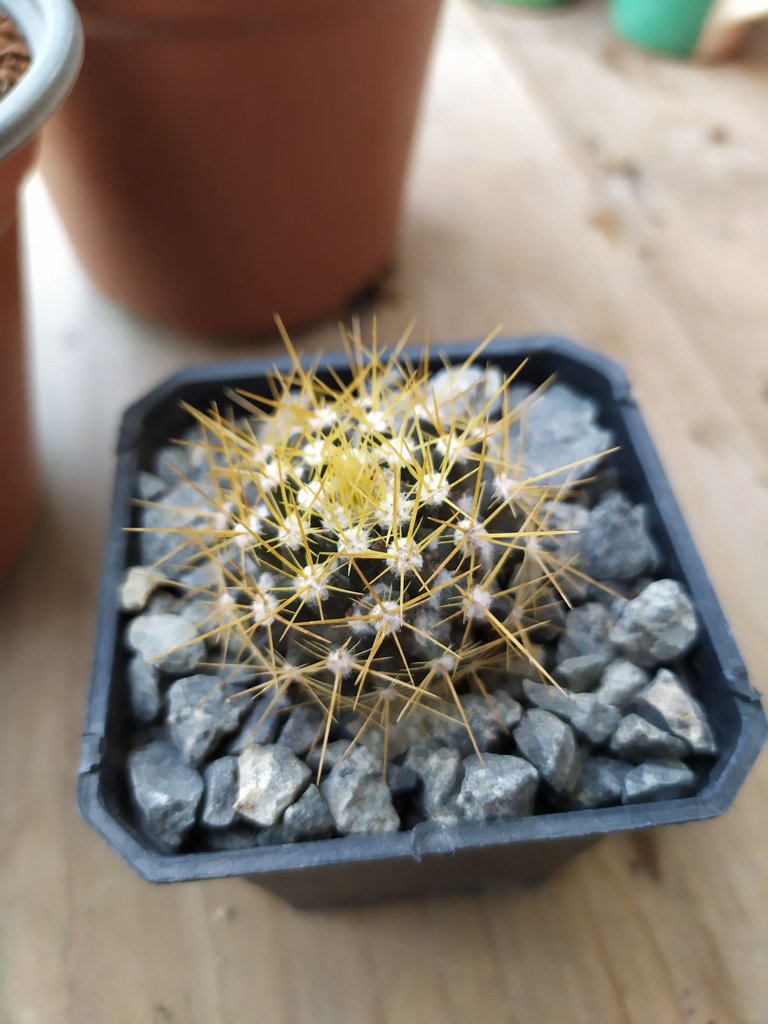 The reason I didn't make a community pot is because I don't want those little white hairs on the leuchtenbergia principis to get wet and ugly like on the ariocarpus I bought and didn't take care to check, I hope in time it will recover and look better.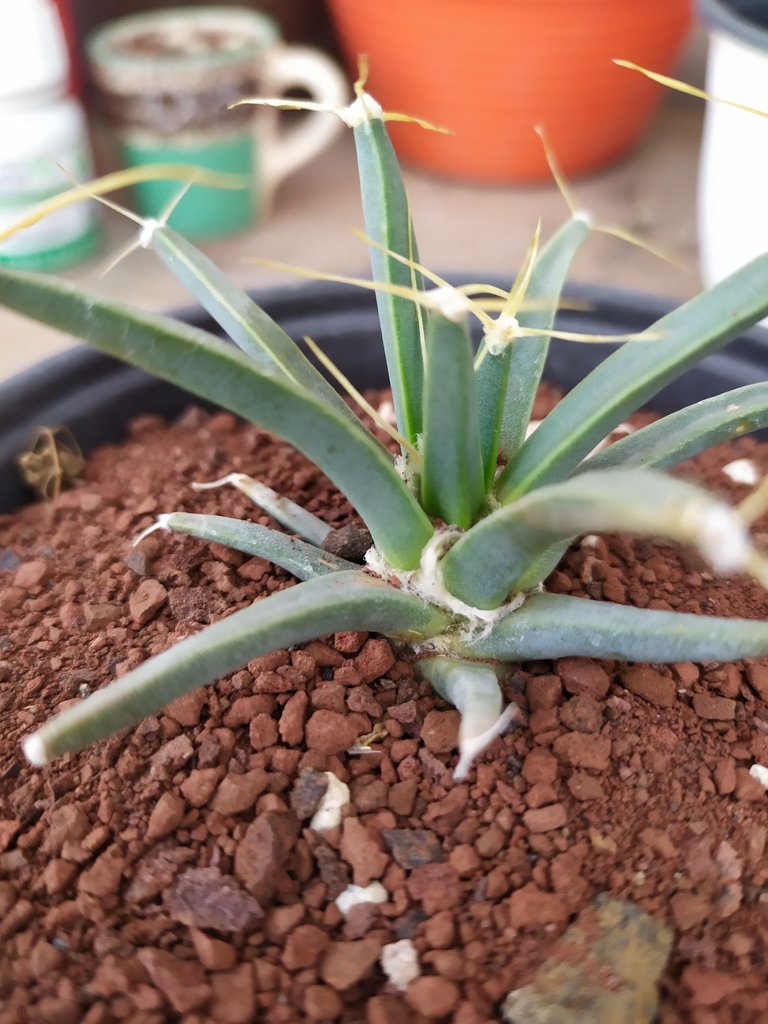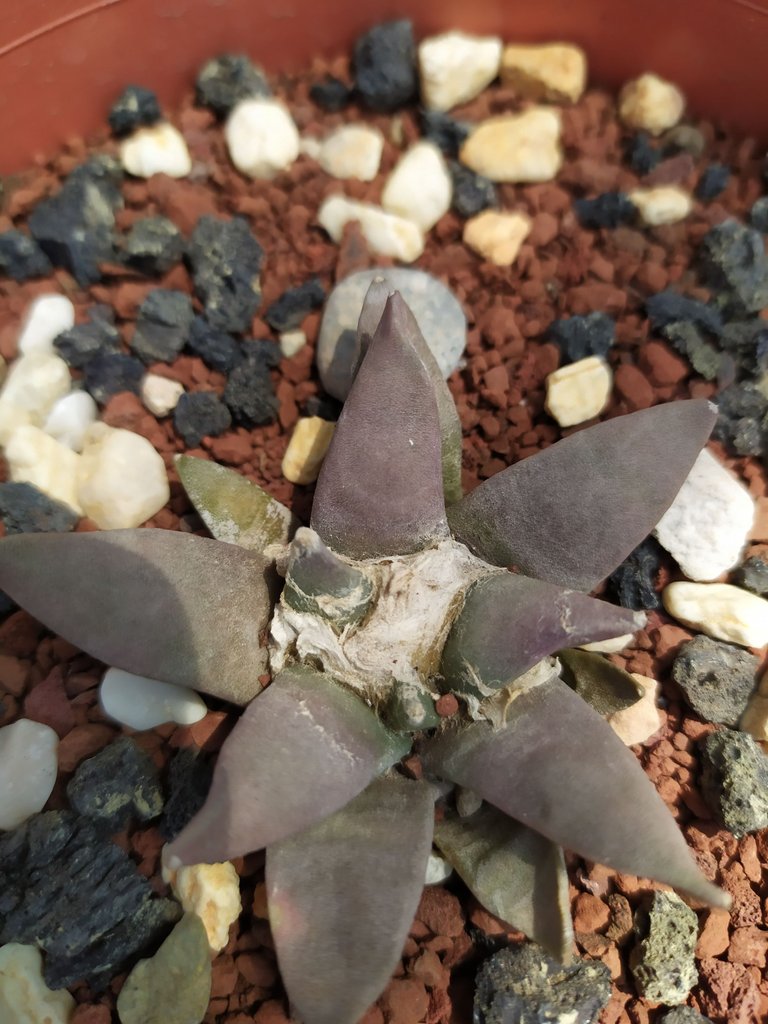 That's why I think it will look better in this white pot, plus it will be in direct sun all day, and when it starts to rain it will be easy to bring inside to keep it from getting wet.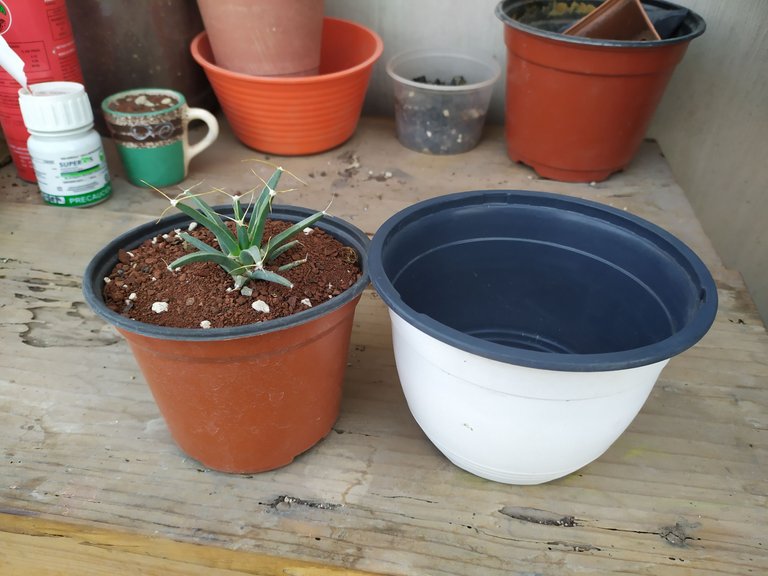 I also put my hands on seeds of the cactus that I presented a few months ago, those mammillarias that I went to see in their natural habitat, I leave you the link of the post in case you want to check it again.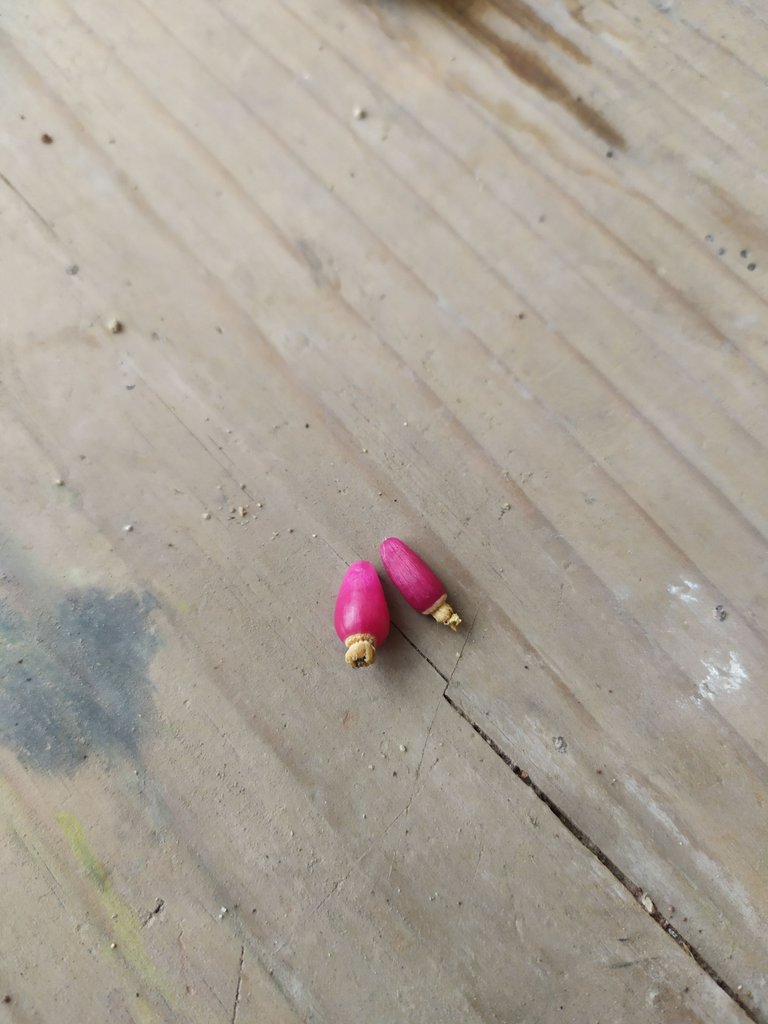 I also got seeds of another mammillaria that I hope you can help me to identify because I really have not found the ID, I think it will be a lot of seeds and if they are from the mountain I will have to germinate them and when they are big enough I will take them to the mountain.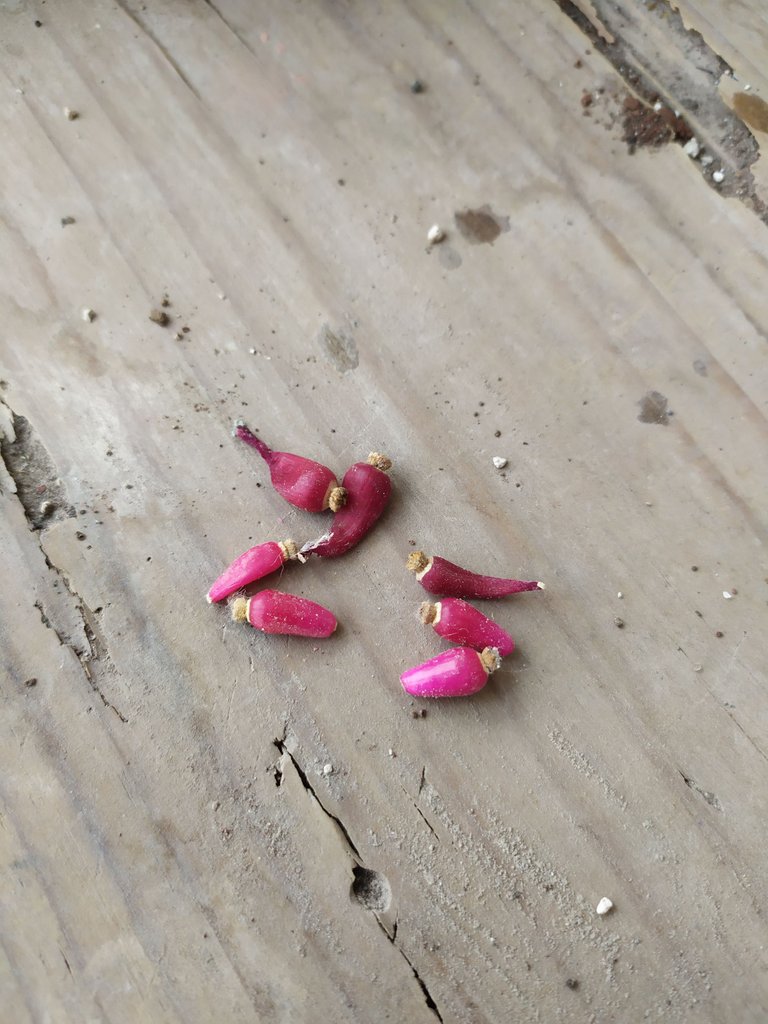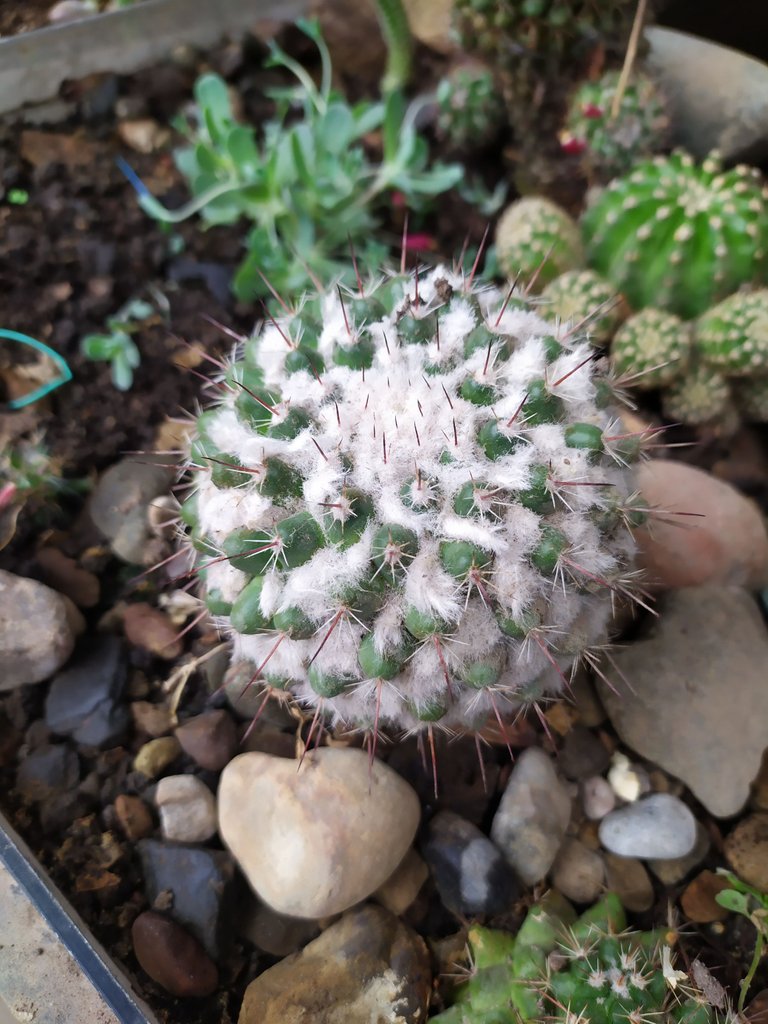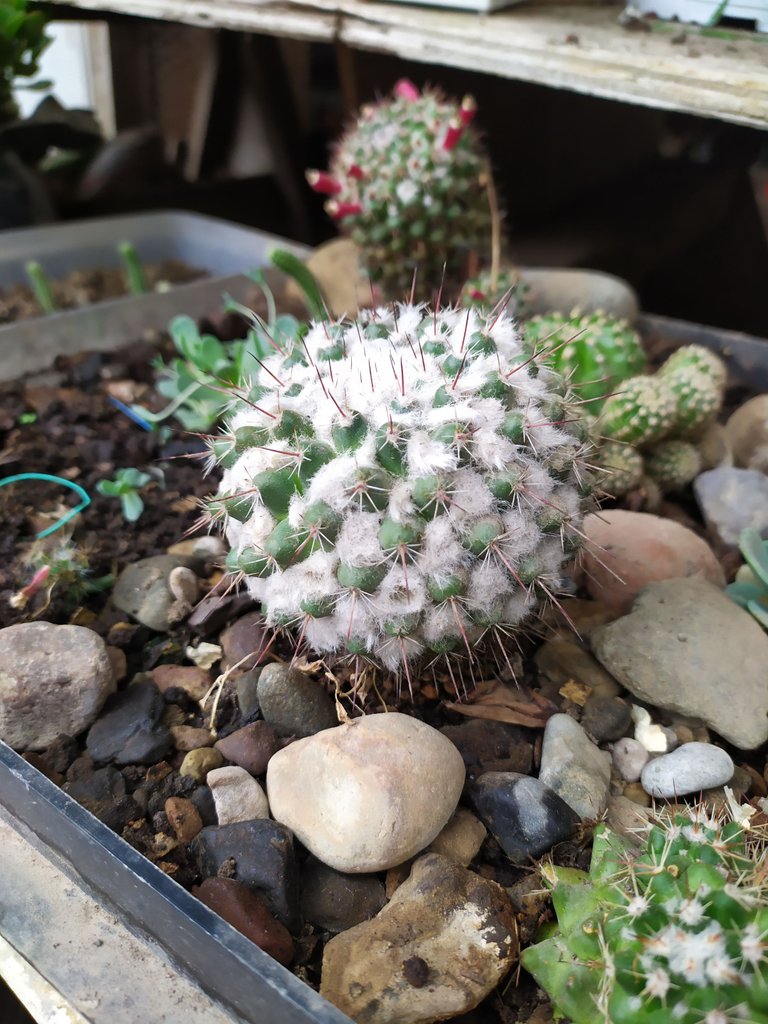 I took some cuttings of Schlumbergera russelliana with the idea of grafting on some opuntia, but I think I'll do that later.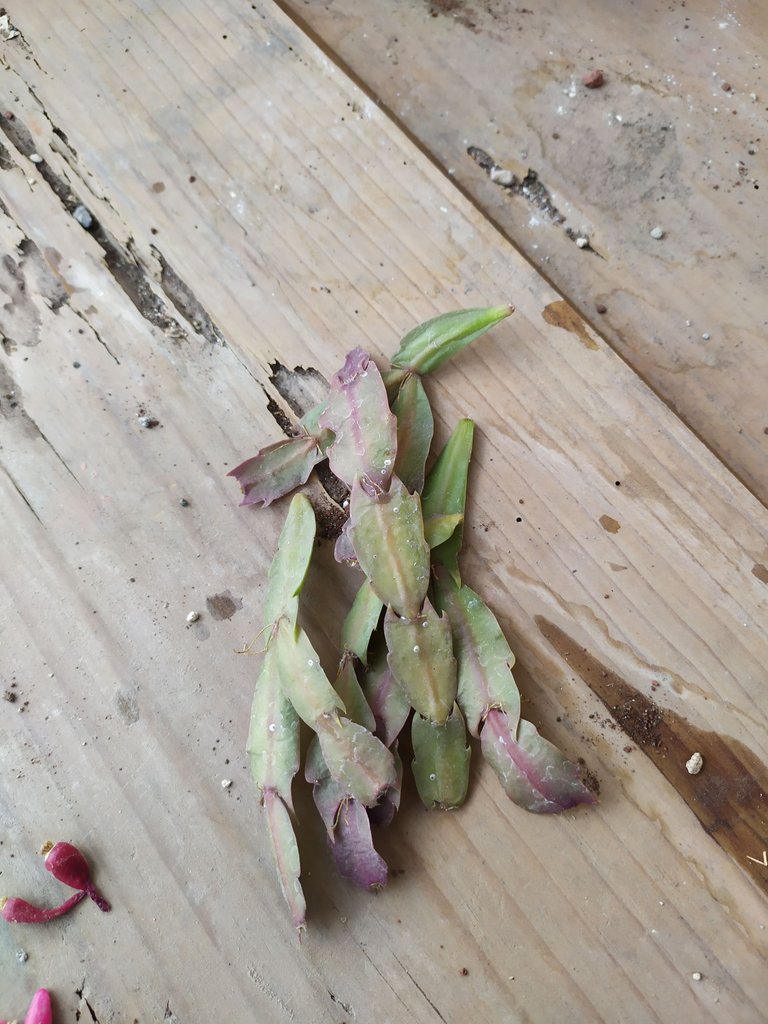 I was given this bamboo pot, I plan to fill it with hanging succulents but I need to think well to make it look aesthetically pleasing.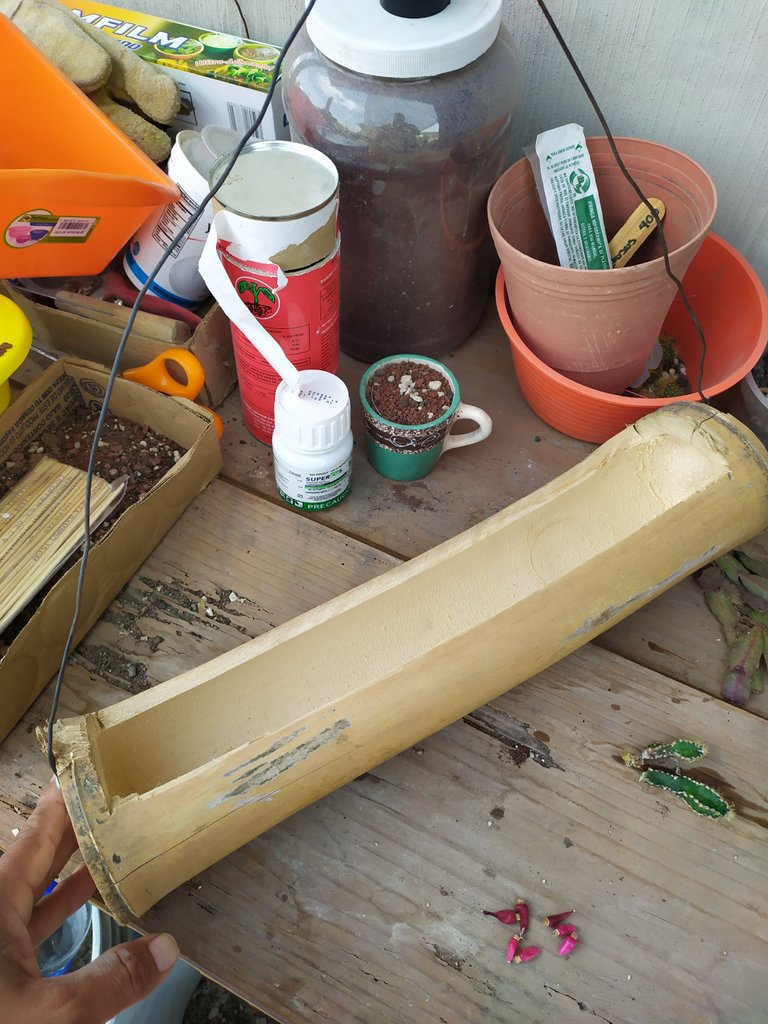 Then I decided to transplant the small cacti, they already had some days without receiving water, I did it so that the roots were dry when I transplanted them, at the bottom of the pot I put more organic substrate, almost 50/50.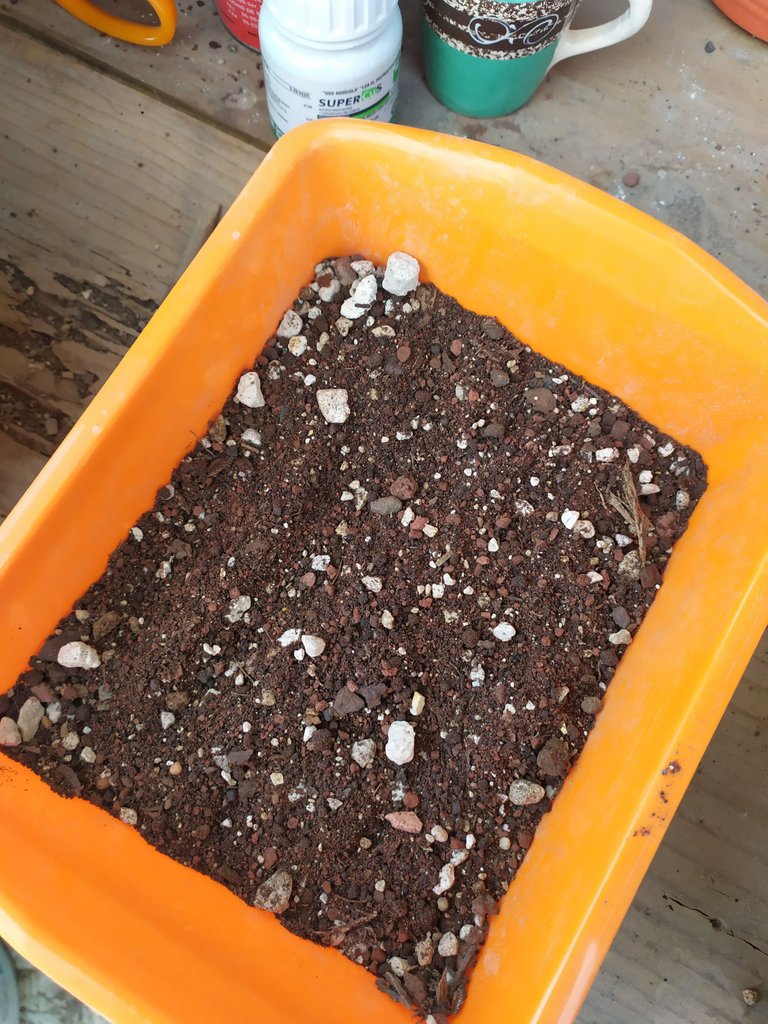 I put a thin layer of my current mix, the one that is 90/10 so as not to lose the habit haha.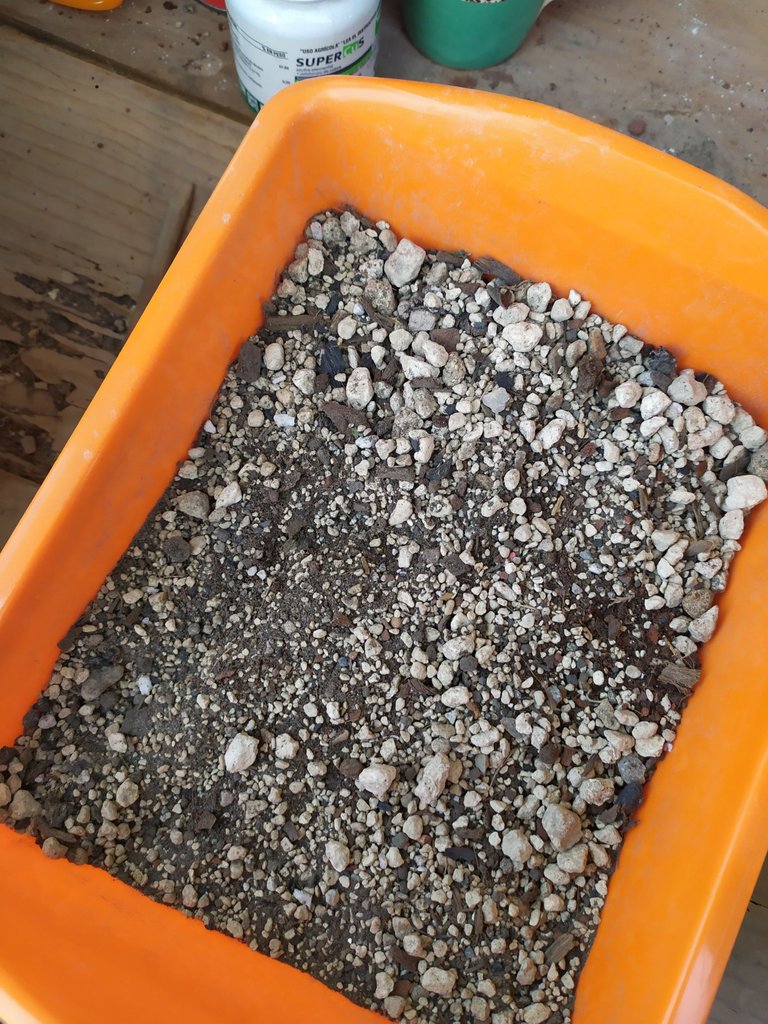 And in the upper part broken lava rock which I have already shown in other occasions, but when I started planting the baby cactus I realized that it was a mistake.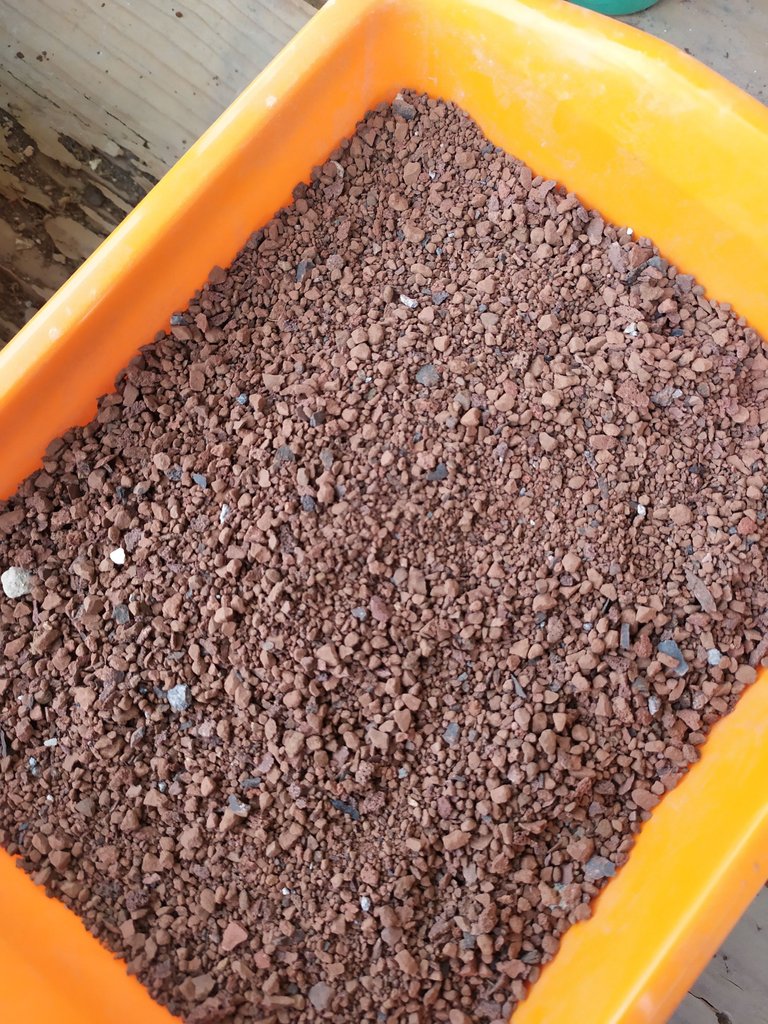 The root is completely dry, that was the plan.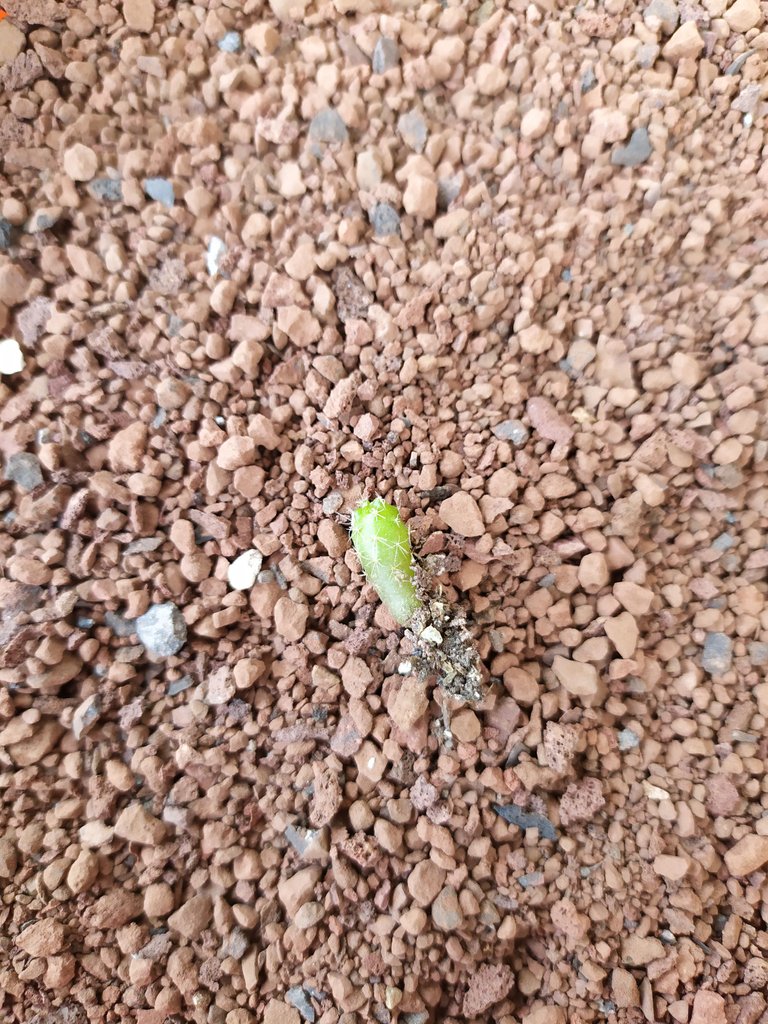 I realized that I'm not good with symmetry, so some cacti look misaligned, but what the heck, the important thing is that they look good together.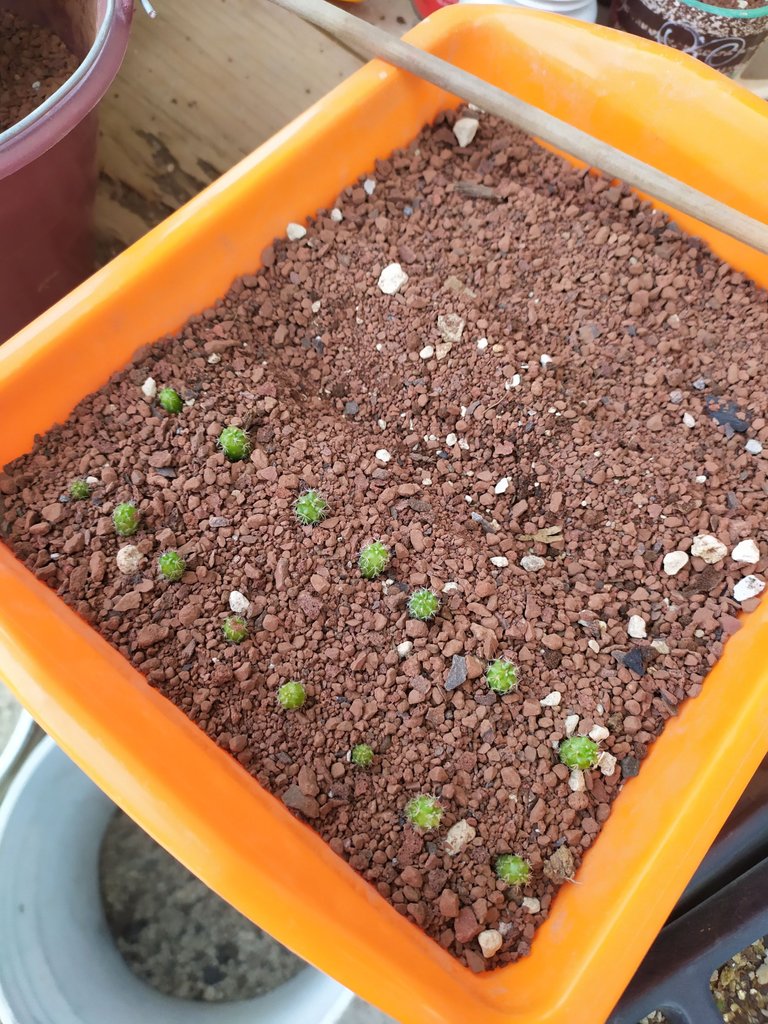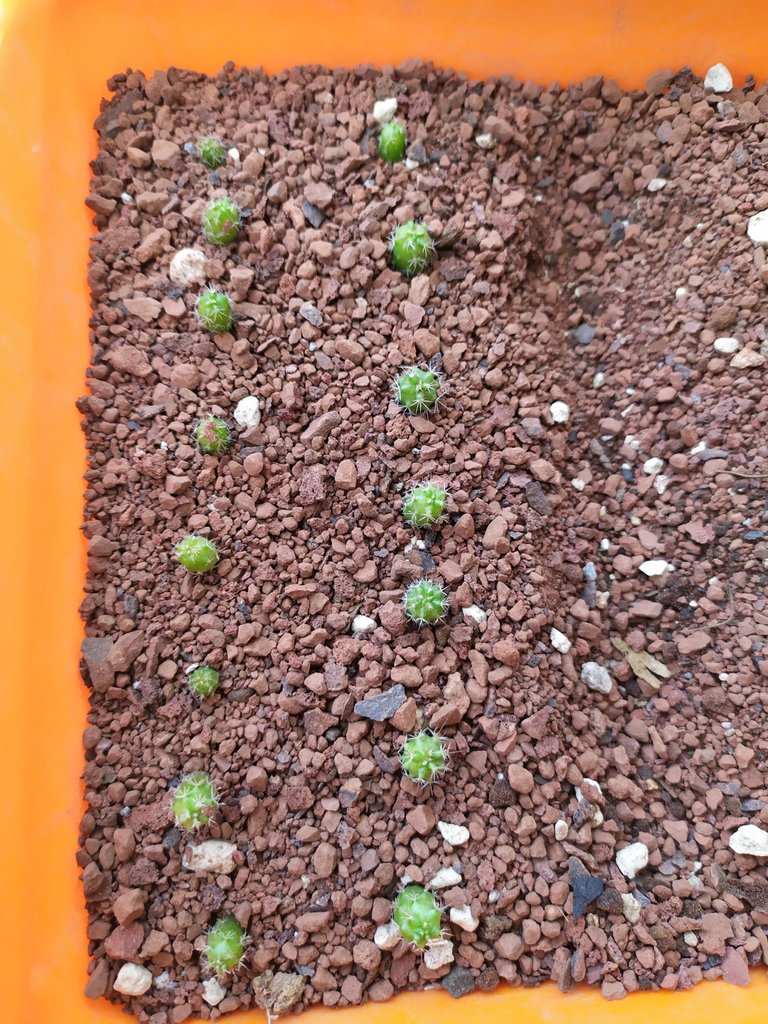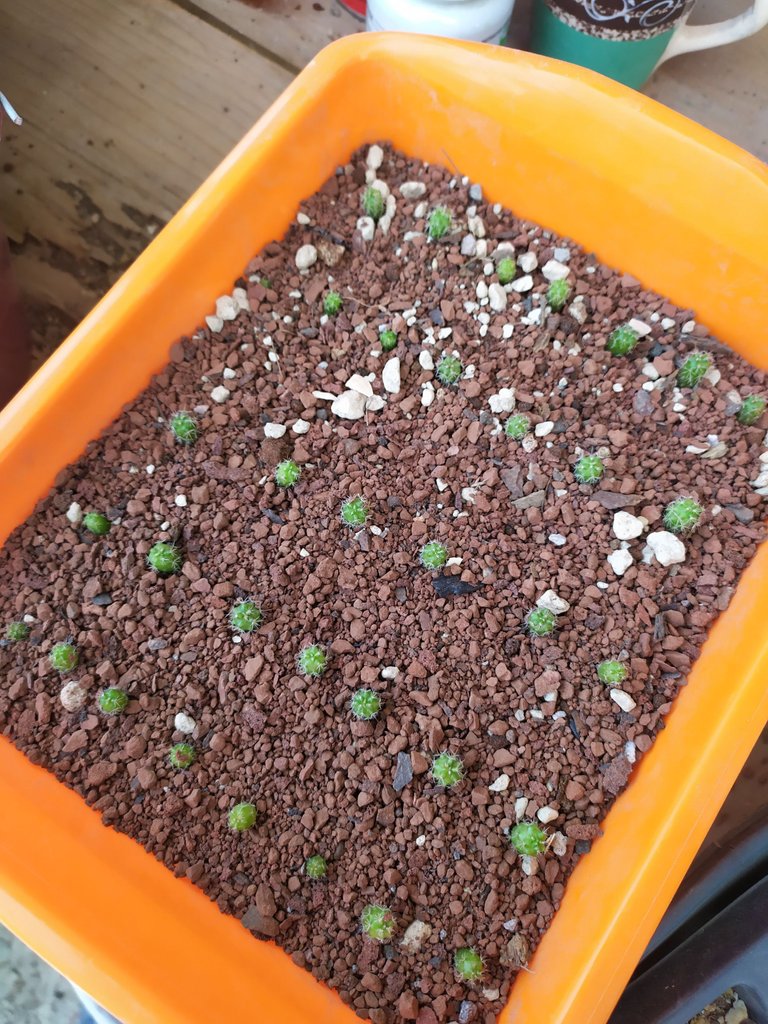 I had to add some extra lines so that all the cacti would fit in two pots, because otherwise I would have to go and buy more and I didn't have time or want to go outside, I added a little water, don't panic it was only a small amount to refresh them a just a little bit before putting them in the place where they are going to be for the next few months.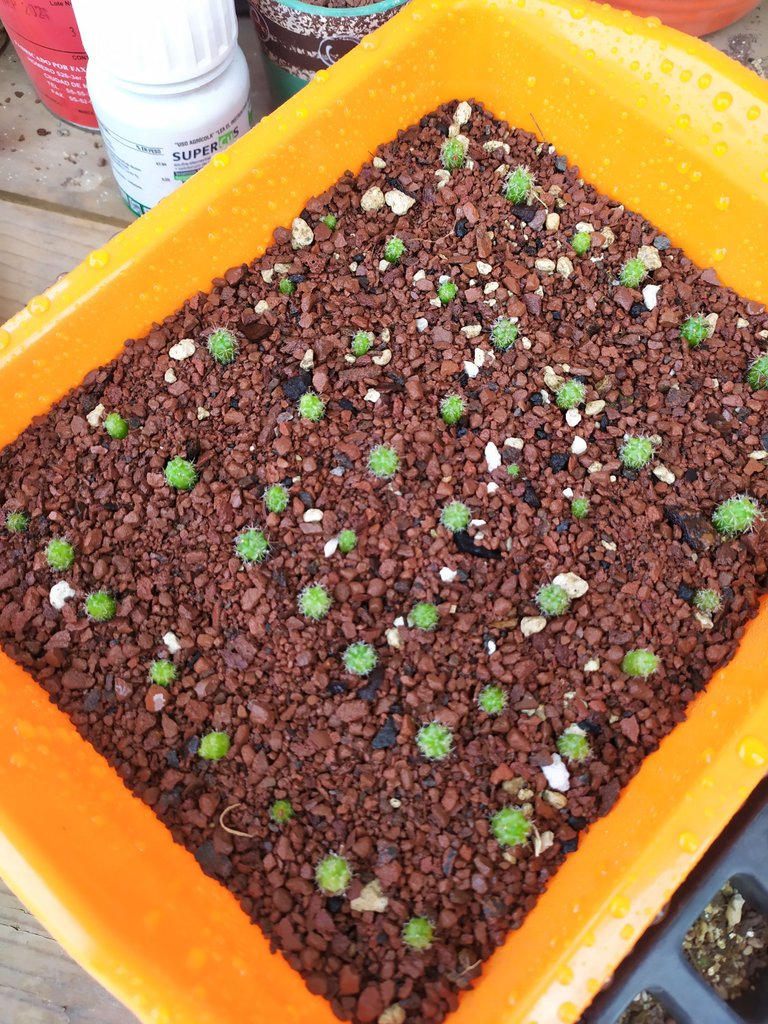 In the next pot I planted the seedlings in the mix before putting the lava rock, the truth is that it was easier this way.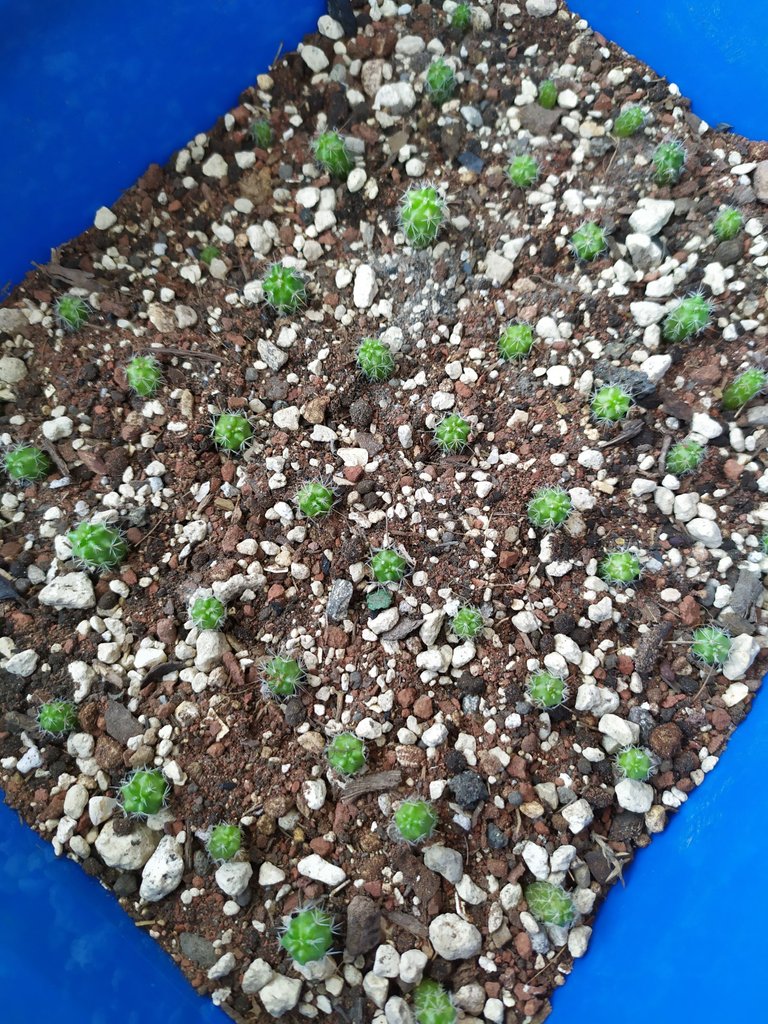 Then I just had to place the stone carefully so as not to hurt the seedlings, and so as not to move them out of place and make them fall to the sides, I think they look great.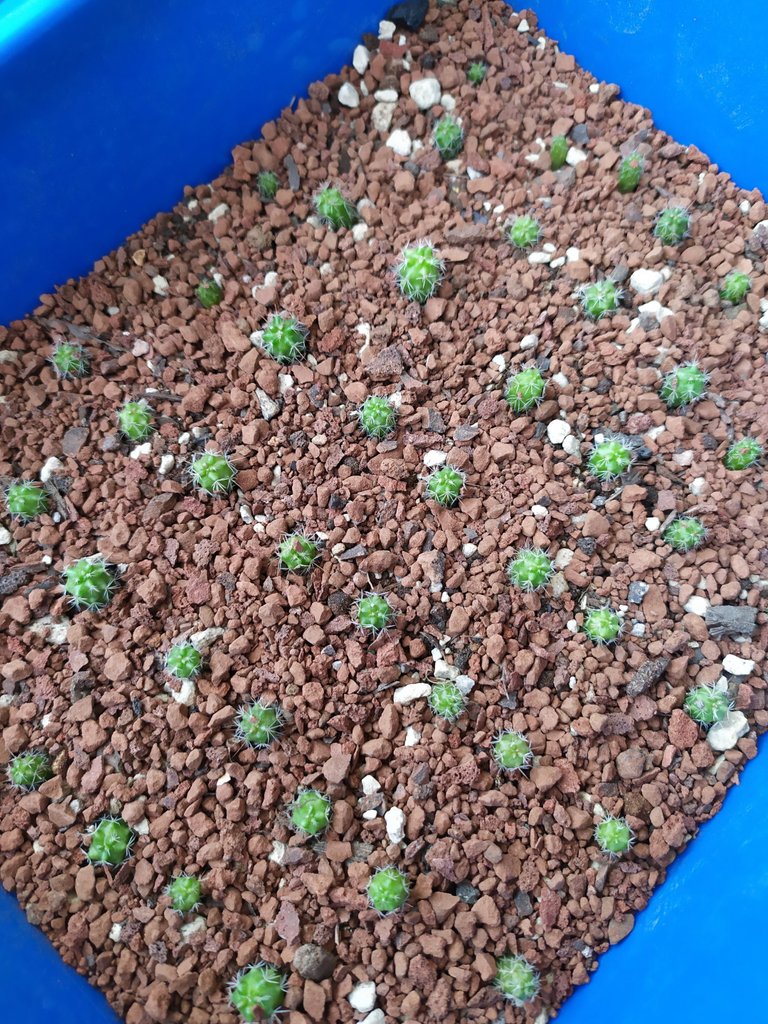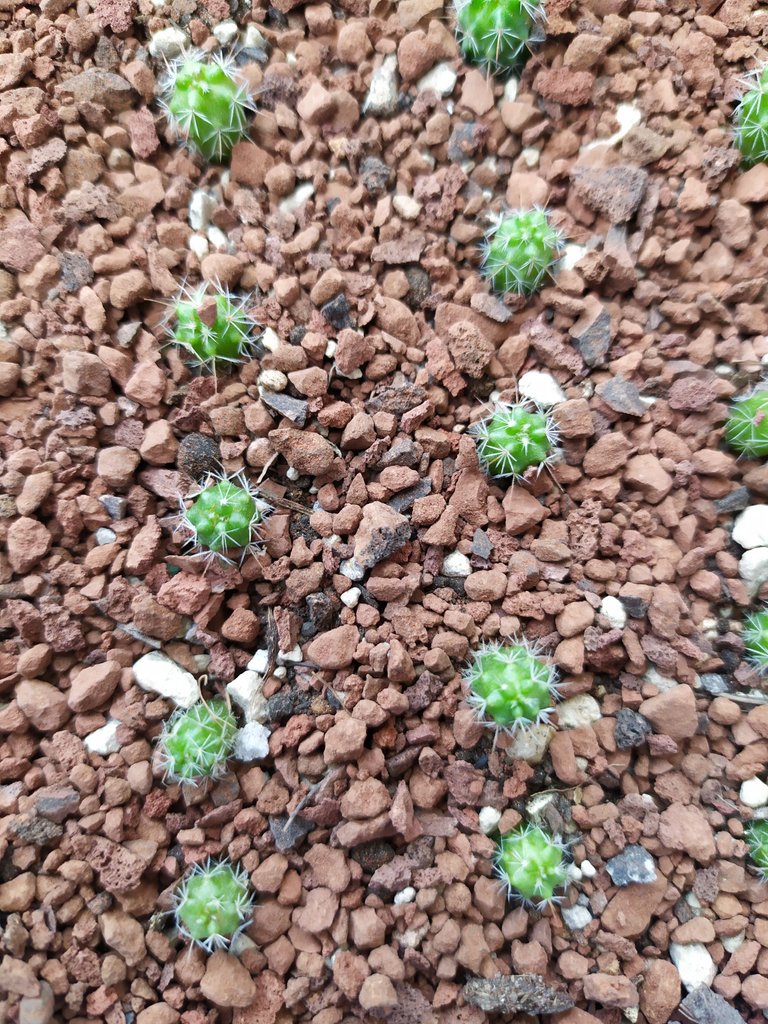 After putting a few drops of water on the surface it was time to put the pots in place, in this place they will receive light all day long and in the afternoons they will receive sun for about 2 hours, I will be very careful with the amount of sunlight they will receive, if I see that they get too stressed I will look for another place.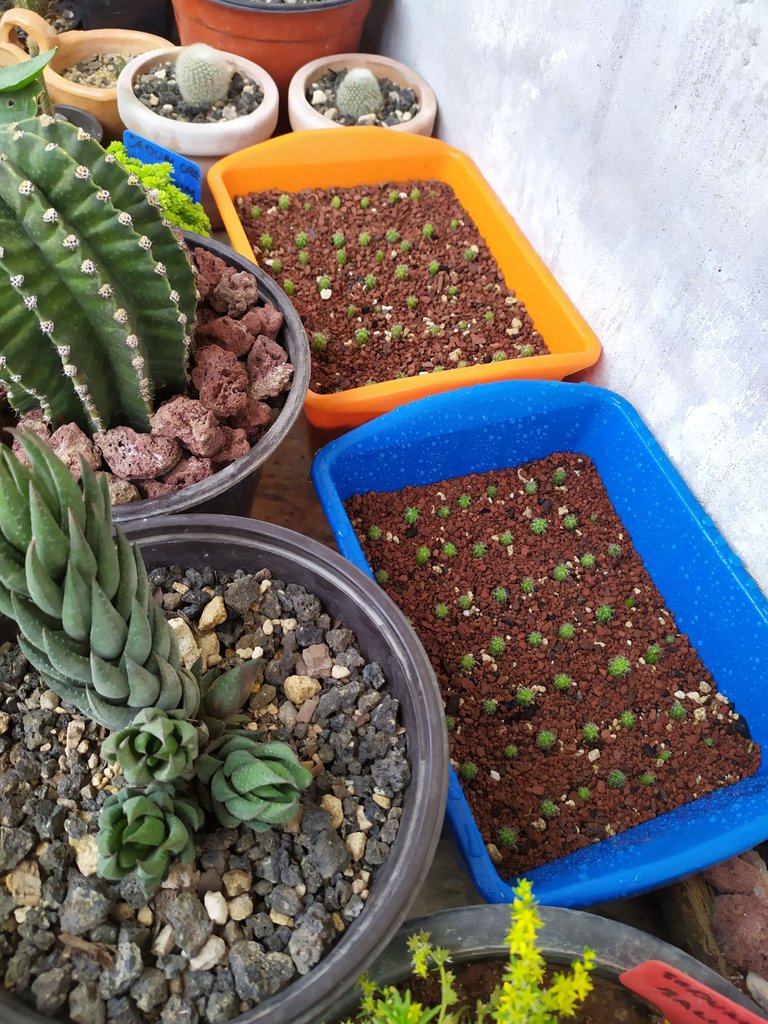 ---
---