750k Spent on a HIVE NFT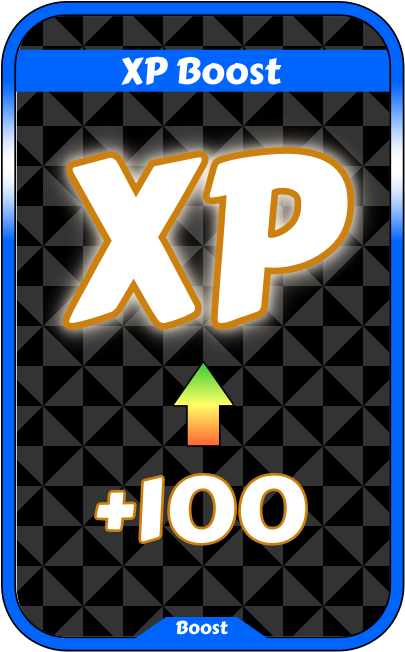 750k on one card, this is the most i have spent on an NFT on Rising Star, it is very rare with only 100 minted but it does come with quite a punch. The card itself adds xp to every mission you do and it aint just +100xp for example a shopping mall mission unboosted gives 132xp but with this card i am getting 1112xp which is making short work of the levels and i got it fairly cheap with the only other on the market for 999 hive.
I also splurged 100k on 12 packs of cards to help boost my deck so i can increase my StarBit earnings, each pack costs 10k but if you spend 100k you get 2 free, i am hoping to hit a Legendary card which go for big money but boost earnings big time.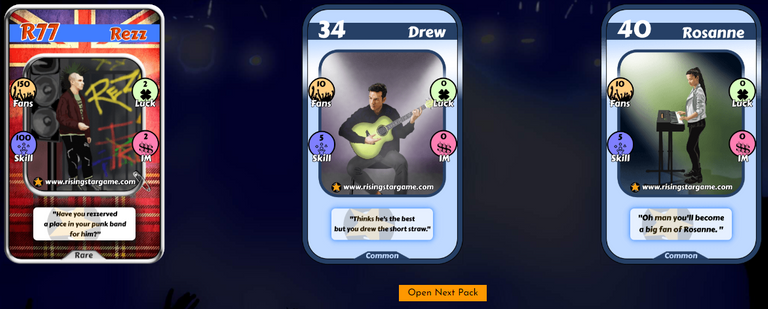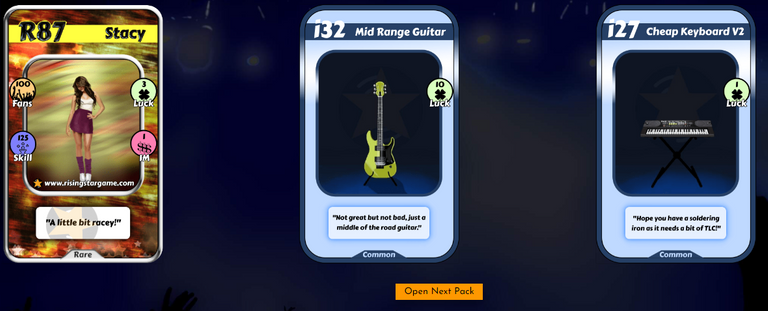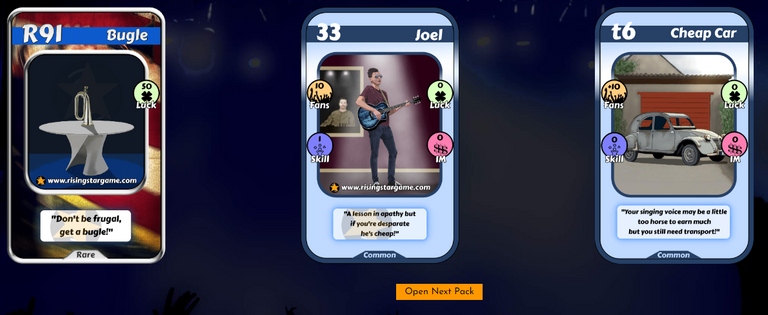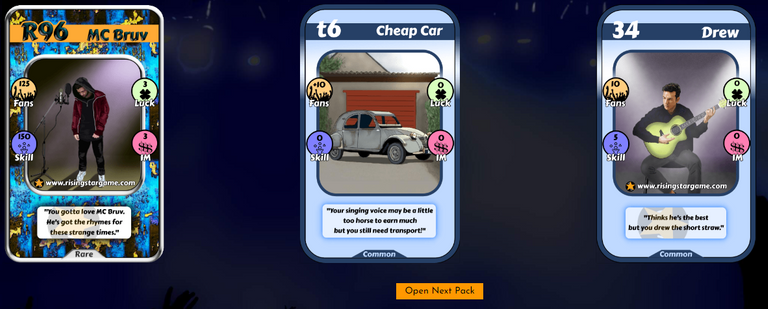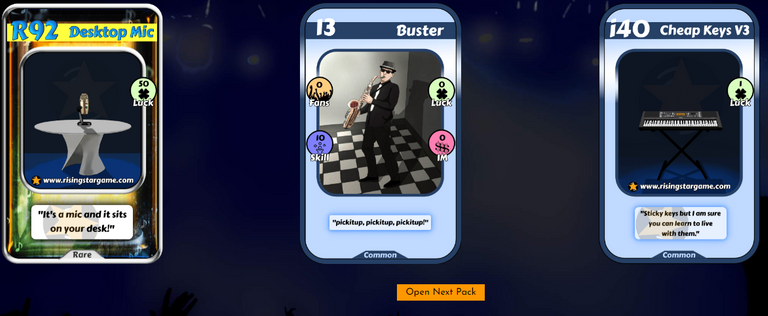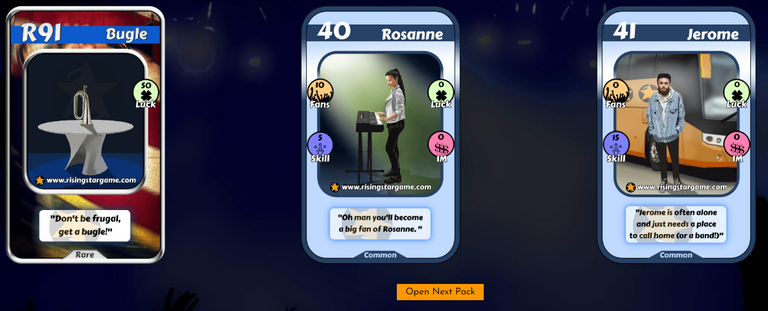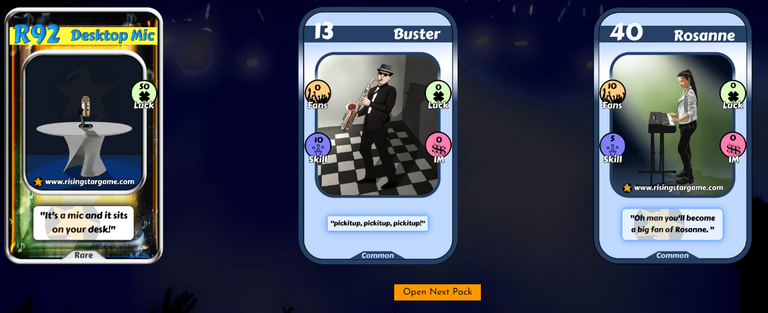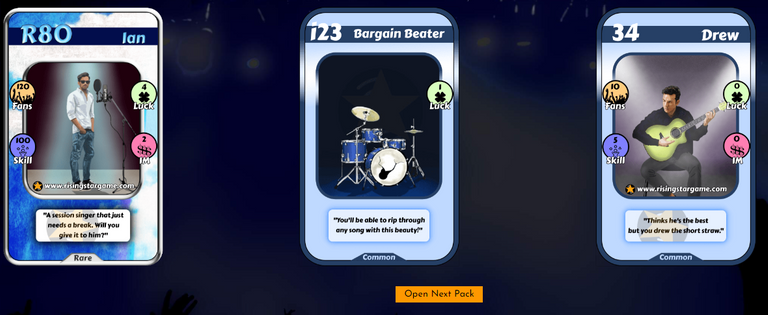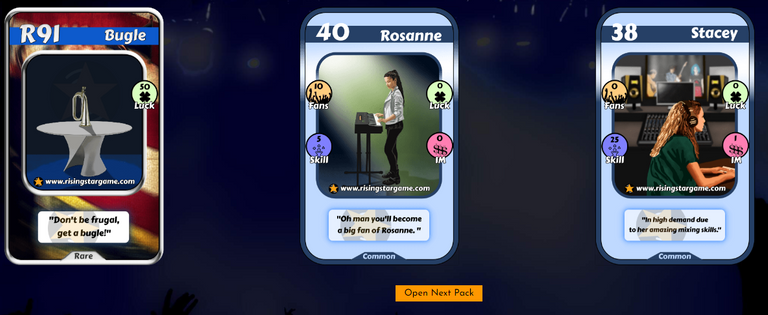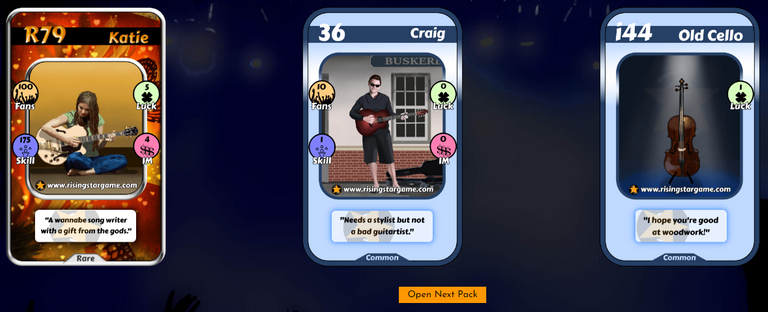 I got 12 rare cards which is guaranteed of 1 per packs with nothing really amazing but they still stack up to help with the game.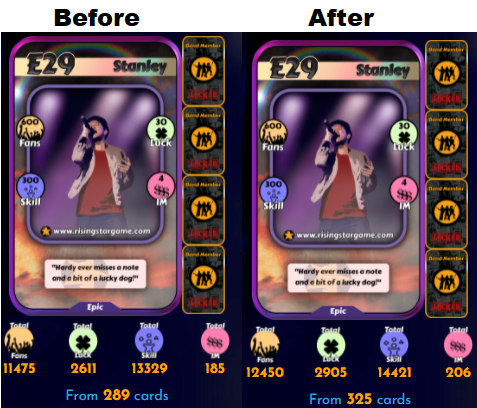 Fans increased by 974
Luck increased by 294
Skill increased by 1092
The skill is the one i was hoping the most for and i got that as without it your potential earnings are garnished with the EGO meter.

Join Rising Star free today https://www.risingstargame.com?referrer=monsterjamgold

---
---