It has been a cold & wet day on the market, i did get some coins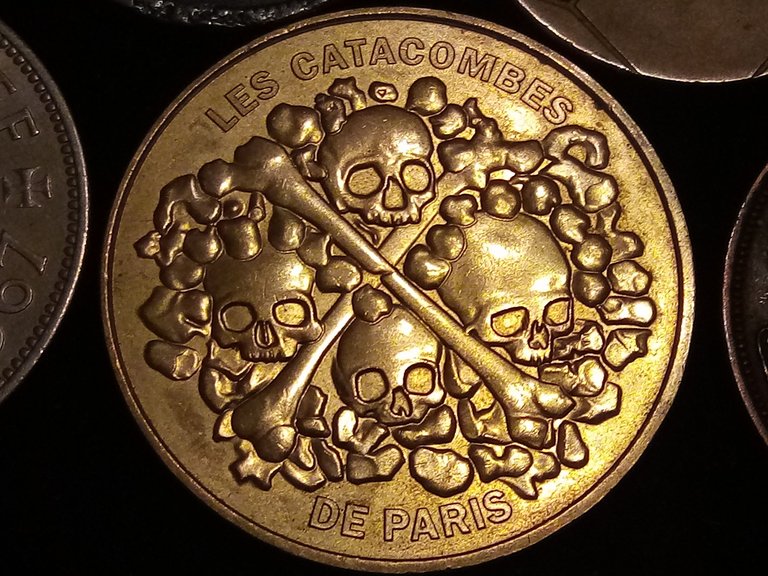 Winter has been setting in fast in the last 7 days and it makes business hard when you are outside trying to sell goods in the frigid weather of Northern England but i did manage to buy a few coins today including some silver.
The top image is not a coin but i thought it made a cool cover image, it is from Paris France and more than likely from a gift shop after a tour through the catacombes that are under the city, it looks a rather grim tour but each to their own i suppose.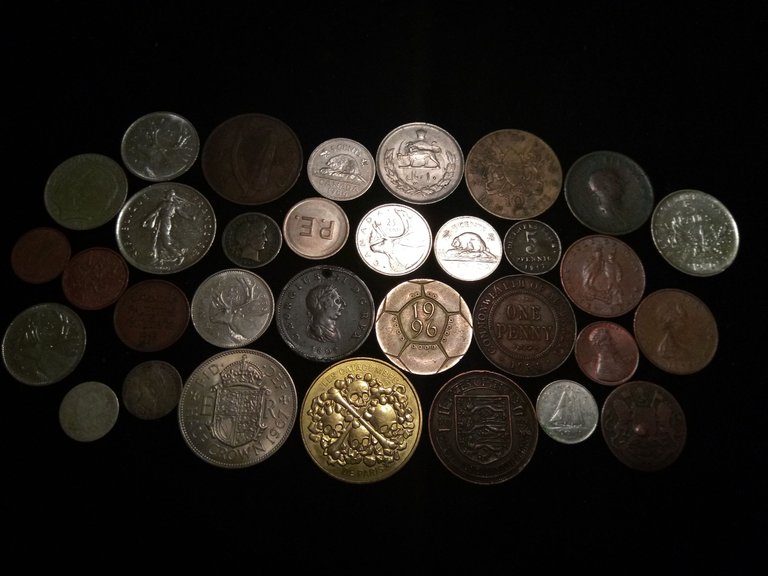 This is all the coins laid out and there really aint a lot to shout about really but there are a few little treasures if you look closer and a little bit of scrap silver.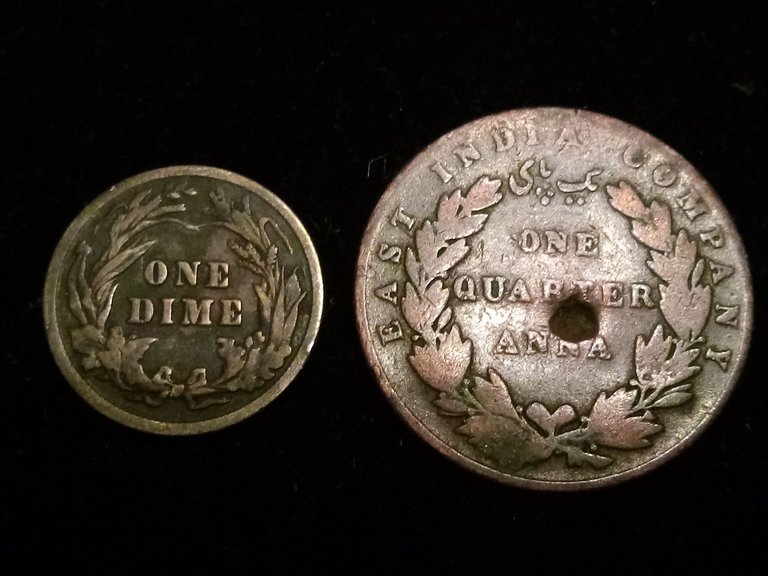 The best two coins are these two in my opinion with the left being a 1901 Barber head dime and a East India Company quarter anna, the dime is not the best condition but it is sellable and the quarter anna has been struck by some dipshit and seriously damaged its value.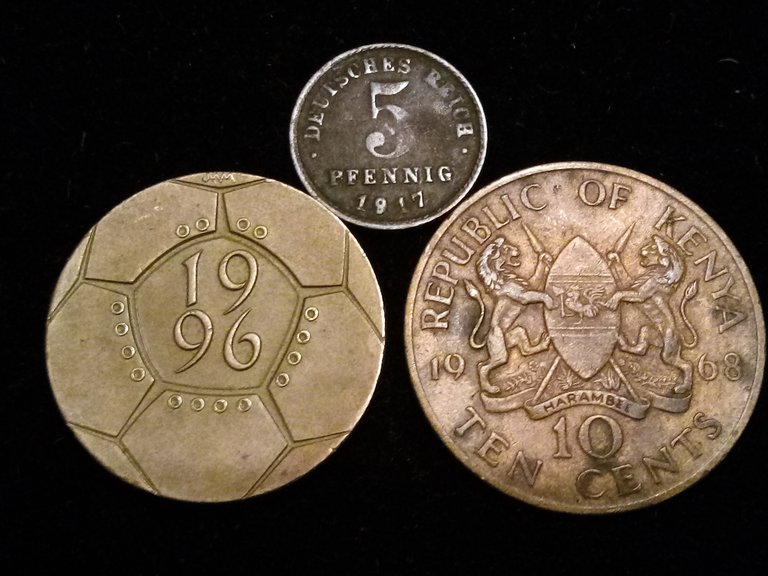 This coin confuses a lot of people in England as they dont realise it is actually a £2 coin, it was to commemorate the European Football Championship held in England in 1996, the coin is well toned and has some surface marks which is a shame but it is still worth a little more than face value.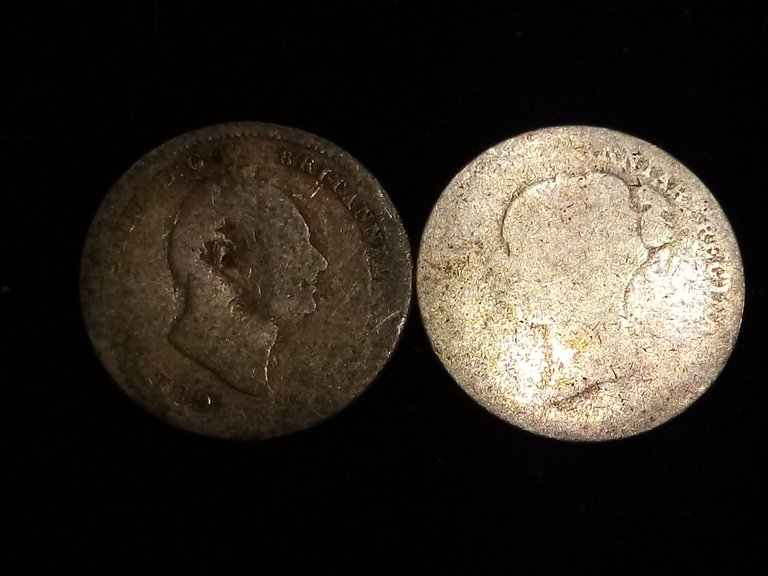 This is the scrap silver from the small assortment, both of these silver three pences are too far gone to be sold as coins but can be classed as junk silver with the left being King William IIII & Queen Victoria.
I do hope the weather picks up soon as i still feel cold to the bone 5 hours after the market has finished, hopefully i will get some more coins on Friday and i can show you some more cool stuff.

---
---