It has been one of those days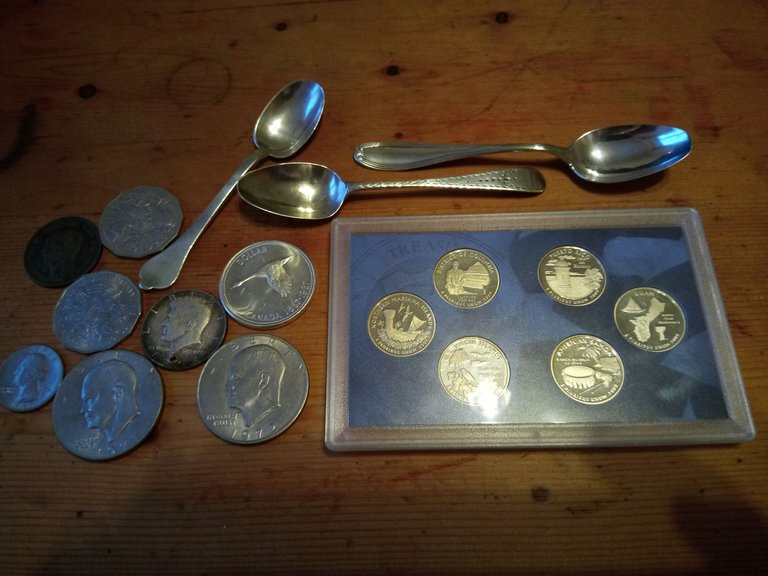 Do you have ever have those days where everyone seems to crawl out of the woodwork wanting to take money off you?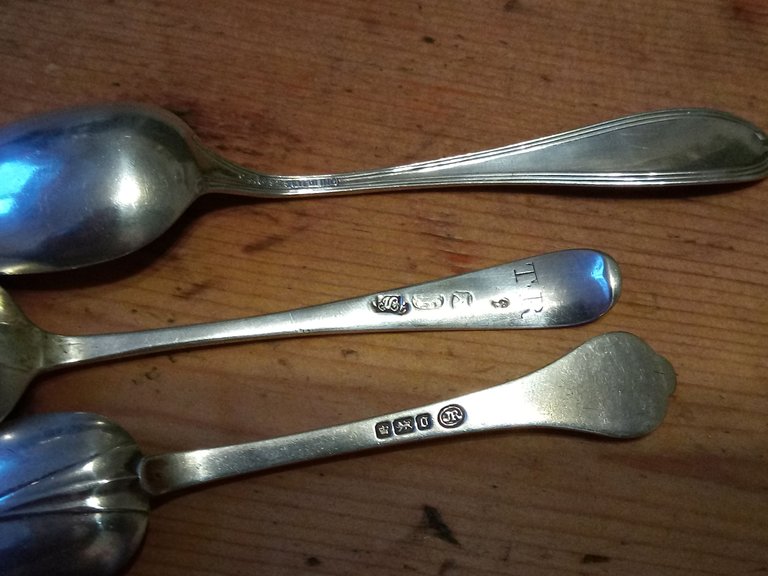 Well to be fair i scoured another stall before i set my own up and bagged these 3 silver spoons for myself which will be going into the cuttelry draw with all my other silver utensils, i was happy with the price and decided to setup.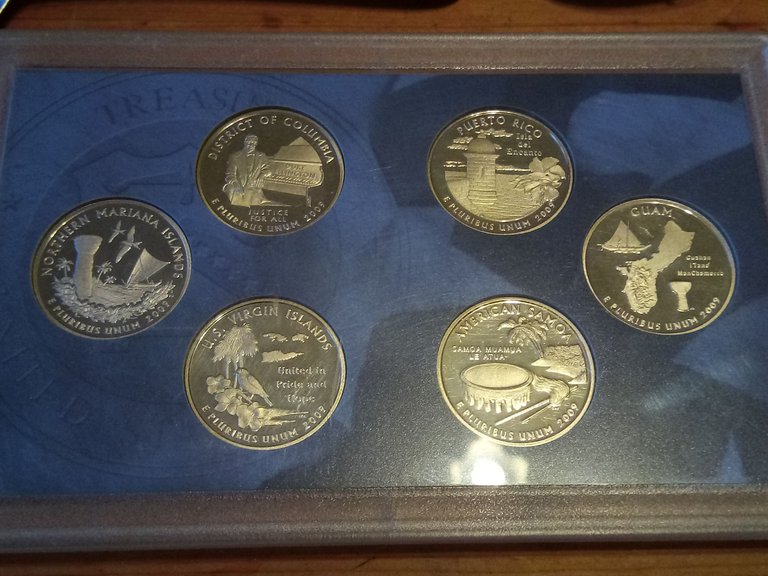 I was setup no more than 20 mins and didnt even have a coffee when one of my long term customers came by and dropped a bag with about 50 packs with each containing brilliant uncirculated coins, he said ring me and let me know so the coffee run was scrapped and i spent the next hour looking up prices and trying to deal with customers at the same time. I did have a healthy float for buying but my pal had me a little rocked as i wasnt sure what he wanted but after a quick call we had settled a price and to make things better he said i will see you next week.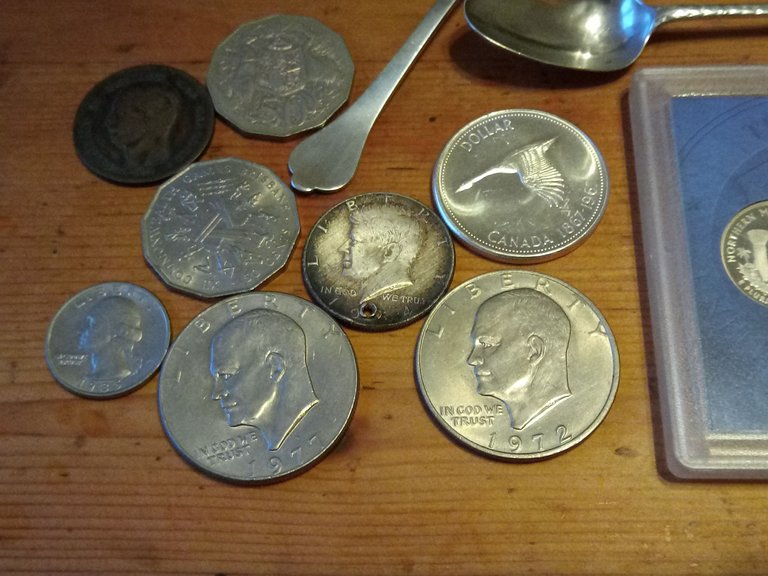 An hour after this and i had only sold enough to cover my rent and then came up another regular with a few silver coins, i asked him what he wanted & said fine. He has got me few coins that are not pictured as they are in cases at the moment, only a matter of seconds and someone was chirping i have these coins at that my moment i felt my eyes roll wondering what fresh hell was gonna happen but this turned out to be half a dozen coins and not worth anything.
I did get a short rest and a few sales before i was ambushed again for money, this time was the last for the day thankfully and was a little bit of scrap silver and i feel like i over offered when i was told by them i was paying nearly twice as much as the local pawn shop, i dont mind this so much as i know such places can be really cruel with prices and i want to pay a fair price but profit should not be a dirty word.
The day did start to turn with several customers buying handsomely with the odd crackpot inbetween including the woman who i wanted scream at who thought she could travel back in time, all in all it was a good day but i feel like my brain has melted and now i am going to watch England play football and have a few whisky treats.

---
---