This will melt a Mums heart at Xmas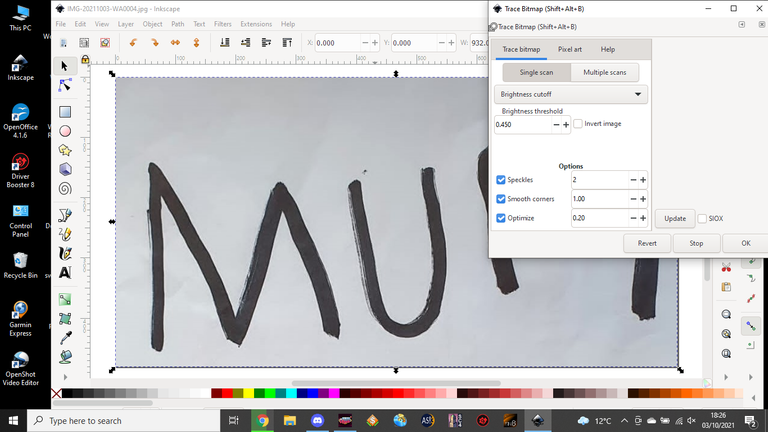 I know it is a little early for Xmas but i will be producing my prototype pendant tomorrow for a customer, he has had his kids each write 1 letter of the word MUM and i am gonna turn that writing into a silver pendant.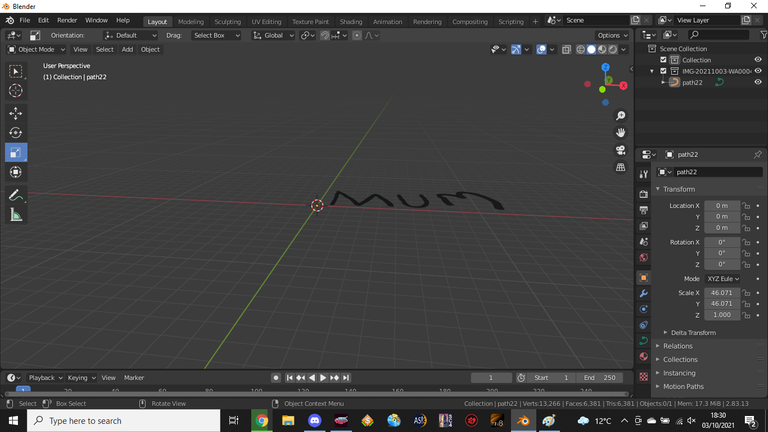 I started by tracing an sv image in inkscape and then importing it into blender, if you have never used blender be prepared to pull your hair out.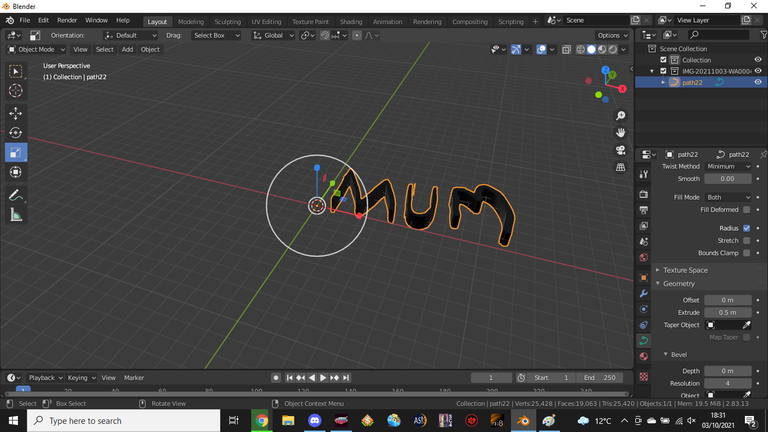 I used the extrude tool to make the flat drawing, this is the first into 3d for that forever pendant.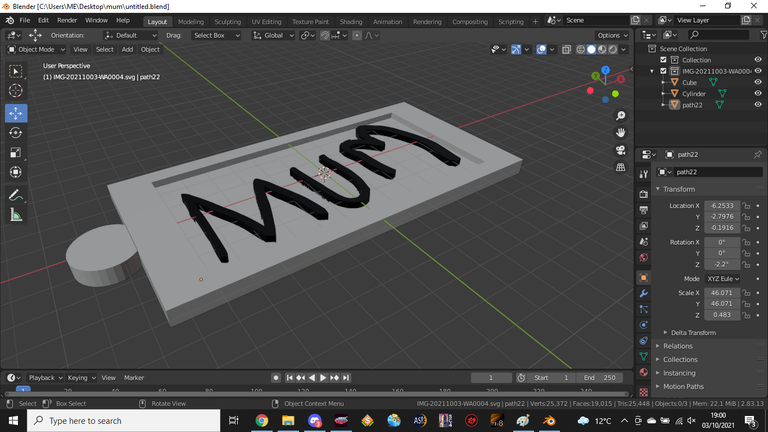 I created a basic pendant design around the writing for the printing, i will round the corners on the edge of the pendant and drill the hanging point.
I Will be making a video for for all this tomorrow if everything goes well, i really hope it turns out well and as it is a proto type and the customer is a really nice guy i will only be charging him for the metal and electrical usage.

---
---