Zen in a Nightclub improvisation project is looking for visual and musical collaborators! And that could be you!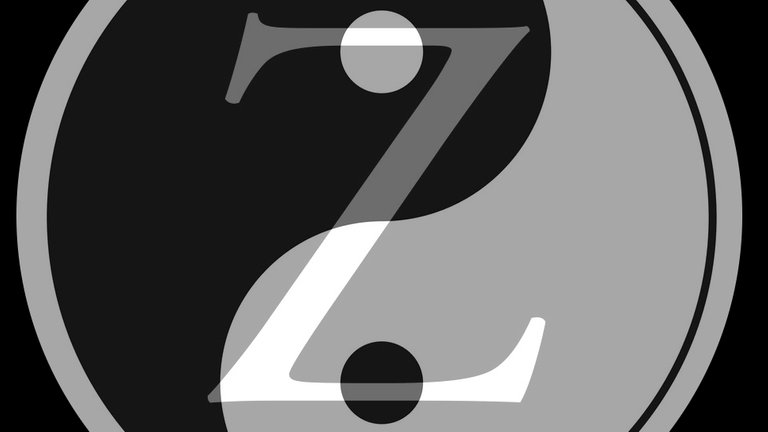 See the invitation for collaboration here at the Song Writers in the Kitchen Forum - https://www.songwriter-forum-kitchen.com/forum/collaborations/21/zen-in-a-nightclub-the-four-winds-collaborations-now-open/6094/
I will now start to collect new materials for the next free net-label release of the Zen in a Nightclub project by Güve Recordings ( http://patreon.com/guve ) - ZIANC is an international collaboration project which allows any interested party to provide improvisation and free-form of any instrument or vocals for loop tracks. These collaborations are then mixed, produced and mastered down into a 'song' by myself. It's a celebration of what happens to us when we let go! We let go of this idea and need to control music and life and we just flow! This is a non-commercial release that is for people in it for the passion!
---
Artists/Photographers and Film Makers - This is also a great opportunity for visual artists, photographers, video makers/producers - the first release attracted considerable attention for this.
So if you'd like to contribute in a visual way! Let's do that too!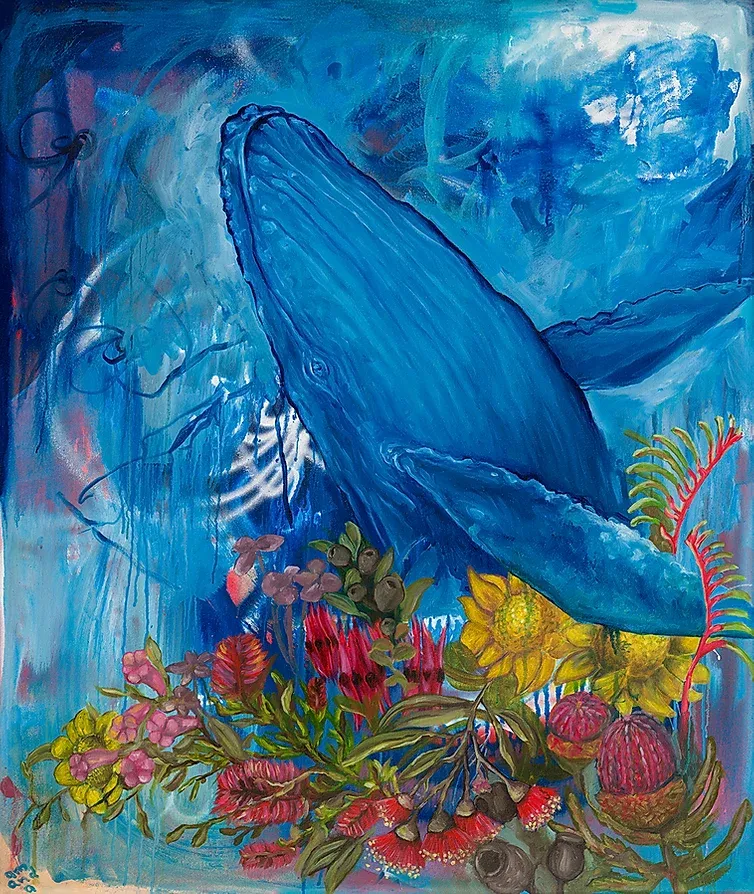 For example artist Amanda Forward of http://www.amandaforwardfineart.com/ has agreed to the use of some of her artworks as covers for songs in this release! (That's her amazing artwork 'Breach of fresh air' just above!)
See the Zen in Nightclub youtube channel here which illustrates some of the visuals used and created - https://www.youtube.com/channel/UCtzfI3gJm10JzXZZHv2Bxrw/videos - Photography and artworks were used to make video clips as well as film maker Tom Horn making videos from stock footage for others!
And the cover arts for Soundcloud here for individual tracks etc - https://soundcloud.com/zeninanightclub
See the way Elif Zeynep Karagoz's artwork has been used on the Silent Flow release https://silentflow.org/release/zian-the-mass-pursuit-of-nothingness/
And on the Archive.org releases - https://archive.org/details/zeninanightclub-themasspursuitofnothingness - and - https://archive.org/details/themassproduceofnothingness
Have any ideas on new ways other arts can be involved? Let's include them!
---
Back to the music...
I will be making 'The Four Winds' inline with the first release's format. That is, I make a loop track that lasts about 6 minutes and people send me back improvisations with any instrument or vocal (free-form and free-style and poetry included), and I mix the improvisations with the loops and make it into a 'song'. Some of the tracks specialize in odd rhythms and world music elements.
If you want to get an idea of how it was done the first time, here is the first release - The Mass Pursuit of Nothingness - https://silentflow.org/release/zian-the-mass-pursuit-of-nothingness/ - It is also how the track 'Bells' was made in the second release aptly names 'Bells' which was intended for the first release but took longer than expected. (See: https://soundcloud.com/zeninanightclub/bells-feat-maeve-rose )
I have posted the 6 loop tracks for collaboration below - They are creative commons licensed for non-commercial use and attribution.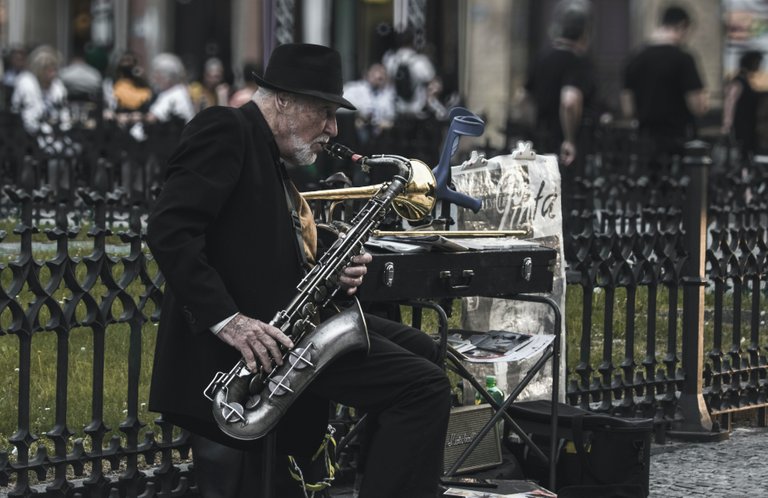 source
Anyone with interest downloads the loop track/s of their choice then sends me back their improvisation as a Wave file (at least 44100 16bit) as a separate track and also a mixed mp3 or wave as a reference track (so I know how the pieces fit). Please do your best to make the recordings as higher quality as possible (eg, away from busy roads, with isolation (we're all familiar with that word at the moment, 😂)).
I've have gained considerable knowledge in mixing and mastering since the first release last year, therefore the quality of the third release will be superior. Markedly with the help of the Kitchen. So thank you all for being so amazing!
It's a bit of fun and it's all about improvisation and free-form. It's about channeling other dimensions and allowing the music to flow through us like an electrical conduit.
Send me an email to let me know you are interested. I will be collecting improvisations over the next month and into May!
Here is the link to the second release 'Bells' which happened this year, this was a slightly different method to the first one, and just included tracks that had elements of improvisation - https://silentflow.org/release/zen-in-a-nightclub-bells/
Disclaimer: Please don't expect your entire track to be used. (though it just may happen!) This can also give you a right to relax because that's where good improvisation comes from - a relaxed mind. For example, you may be afraid I won't use your track at all - It's ok if the first half sounded mediocre, sometimes it takes time to warm to the track, even if you've practiced a bit with it.
I will be on some level of communication to make sure you are happy with what I have used, however I must also say, please don't forget to have fun!
I'll be grateful to you and you be grateful to me. We gift each other with the service of ourselves. Deal?
and having said all this, I'm a pretty easy going guy so let's just make some great music!
Without further rattling, here are the loop tracks for you to improvise over!
(all loop files are under a creative commons licence - Attribution-NoDerivatives 4.0 International - non-commercial use with attribution)
1. 31/03/2020 - First loop has been produced - It is a 25 beat rhythm in Mi/E Mixolydian or Major, depending on how you want to interpret it, you can also go on whatever tangent you see fit. At 3.05 marker the loop has a small addition of some top end guitar and a La/A added to the violin.
2. 04/04/2020 - It's a totally Jazzy/Funky F/Fa - Violin and skat come in at about 45 seconds. Extra scat and top end guitar bit comes in after the 3.10 minute mark
3. 04/04/2020 - Fast Tribal 4/4 in La/A - this is a basic traditional 4/4 rhythm suited to percussive styles. The droning note comes in about 0.50 second mark and some tambourine comes in about the 3.03 mark
4. 06/04/2020 - Loop number 4 is a Manouche Style in G (gypsy jazz)- Suits modes minor or dorian and also Romanian! Starts with geetar, drums come in at 0.19, Vocal bits come in at 0.53, Violin pizzazz comes in at 1.44, pizzicato enters at 3.10 -
https://files.fm/f/37jdyry5 (edit: Bill from November Sound has suggested to use A=446hz for this one. My honky tonk guitar and its nuances!)
5. 07/04/2020 - Loop number 5 is a 10/8 beat rhythm in D - will suit many different minor modes/scales but I recommend trying a D Dominant Phrygian! Vocals start to fade in about 0.31, Rhythmic violin at 1.48, and some high rhythmic violin at 3.04 -
6. 08/04/2020 It's a happy 1-2 rhythm in La or A, it's almost reggae. Well I figured there was enough minor stuff here and I didn't want to scare you all off with yet another eastern sounding track (which by the way, you should totally try your hands/voices at!) Starts with piano, drums come in at 0.31, guitar comes in at 1.17 and high end piano duads in at 2.00 - those guitar and drum tracks are live! I used the loop pedal for the piano parts only! (say, thank you Monty)
=========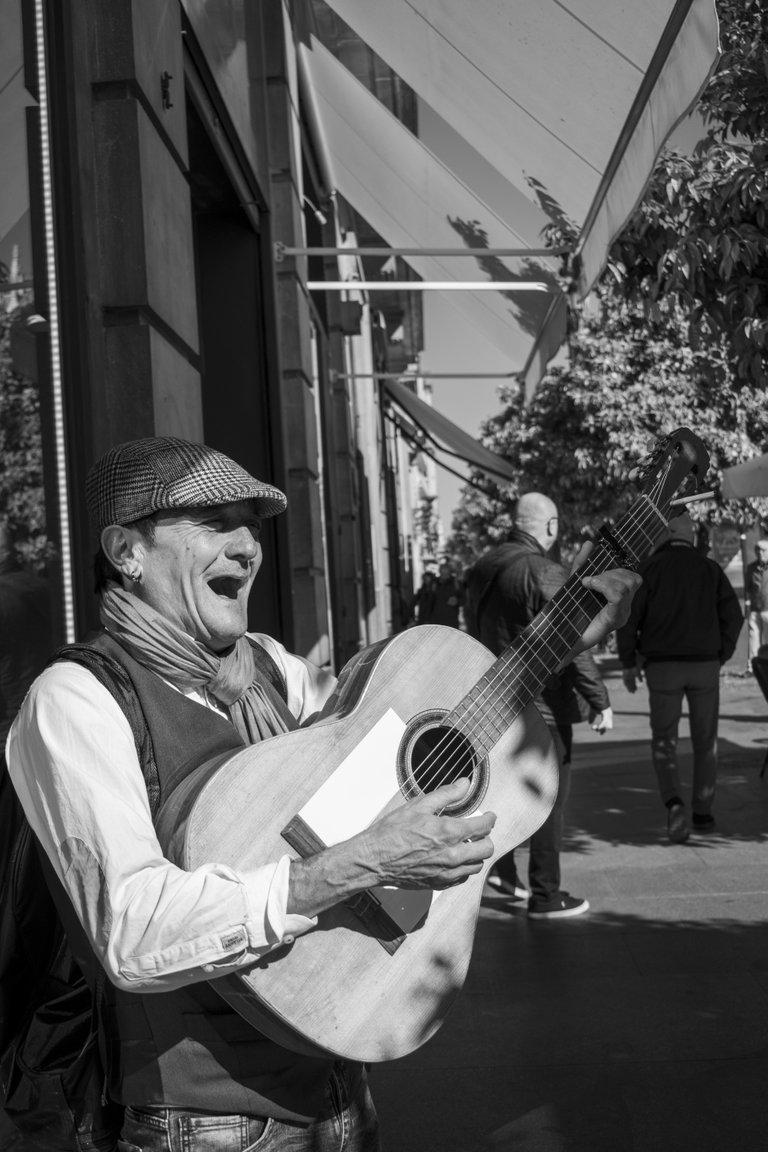 source
Depending on how many improvs/freeform tracks I receive for each loop I can mix as many as I receive into the loop to make a song. I will fill in any gaps with my own musicianship. I will make an invitation to previous collaborators using the link to the topic and also as a post on my peakd.com blog (when all loop are ready and links are present, lined up and ready). Due to my double loop pedal usage for making the loops I can now keep all elements of the loop separate in mix and therefore fade different parts in and out to make a more interesting song when it comes to mixing.
Use a file sharing service (I use files.fm which is also great for free) and send me the link to your separate WAV file of the instrument and then also the mp3 reference track to [email protected] - After all the loops have been made and a decent amount of time has been allowed for contributions, a release will be had online as a free net-label release!
If you want to do more than one improv for a track with a different instrument or vocals. Go for it!
If you want to send something for every track or even multiple improvs for all the tracks. Go for it!
If you want to make an entire track yourself based on the loop itself and send it back as part of the release, email [email protected] and request the separate Wav files for each track!
If you want to remix a track at the end or any stage of development! That's great too! Get in contact!
To put it all together is actually a lot of work, and that's ok! I enjoy making all the different elements fit snuggly in a vast bazaar menagerie, like some twisted and yet harmonious puzzle of infinite resplendent light! I do it for the passion!
Happy improvising! 😎
If you would like to support the engine behind this project and others like it on a monetary basis, you are free to do so at: http://patreon.com/guve
---
---