Making flower wreath

Few days ago, friend (young girl) had a singing performance as part of the chorus and needed floral wreath for this occasion, so her mom asked my mom to help her make one.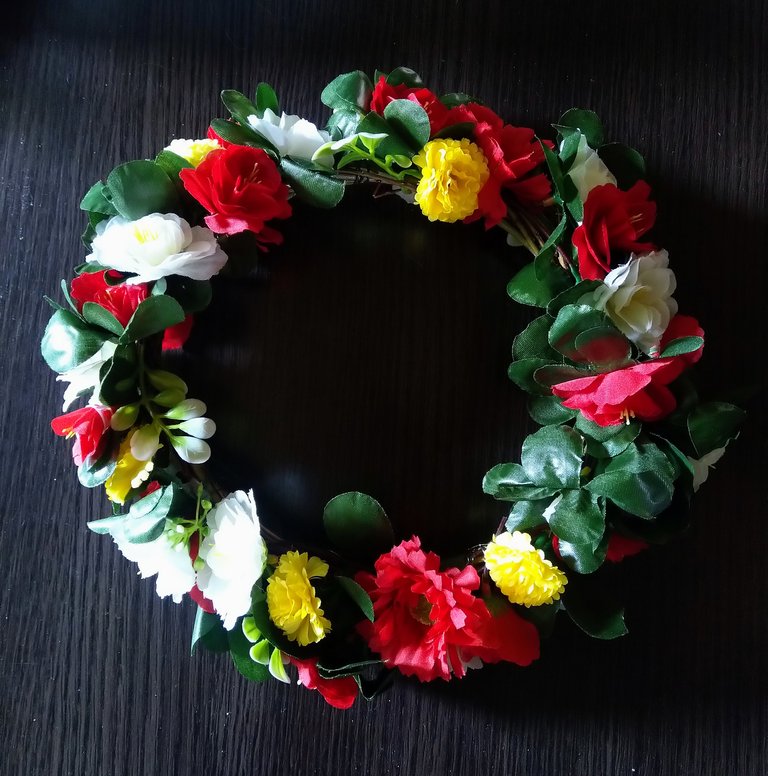 They went together to buy and chose flowers from it (fake flowers) and next day I helped my mom make it. They have chosen a few types of flowers in red, white and yellow colors.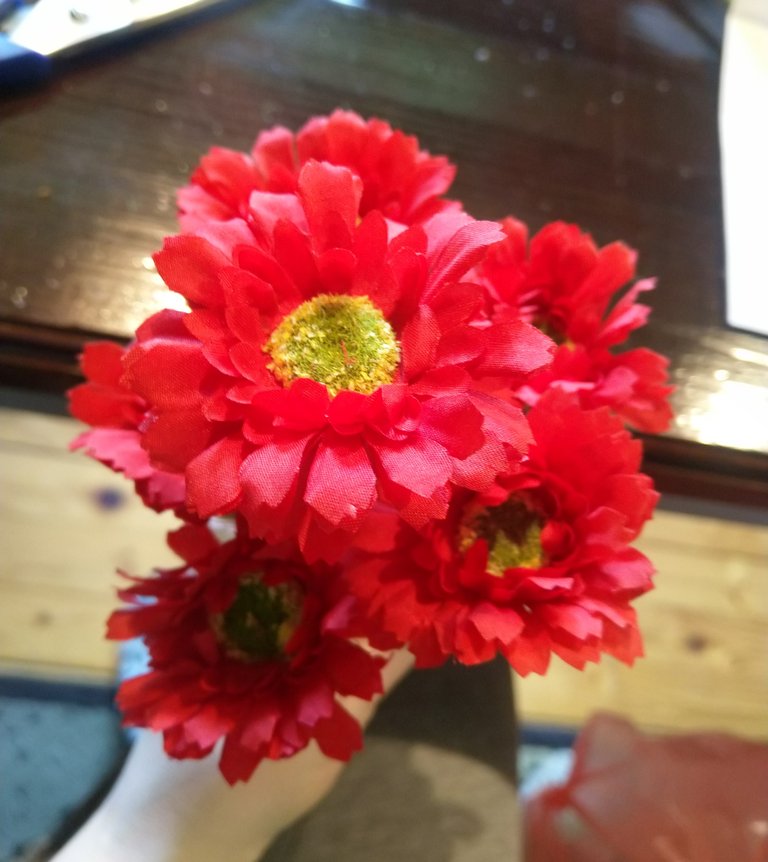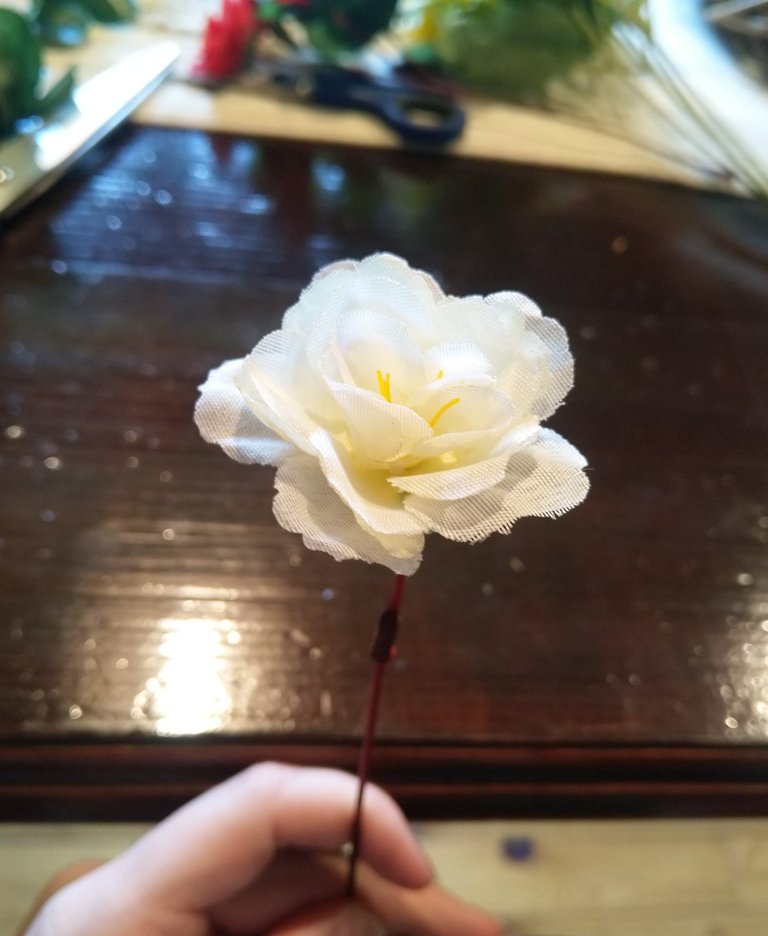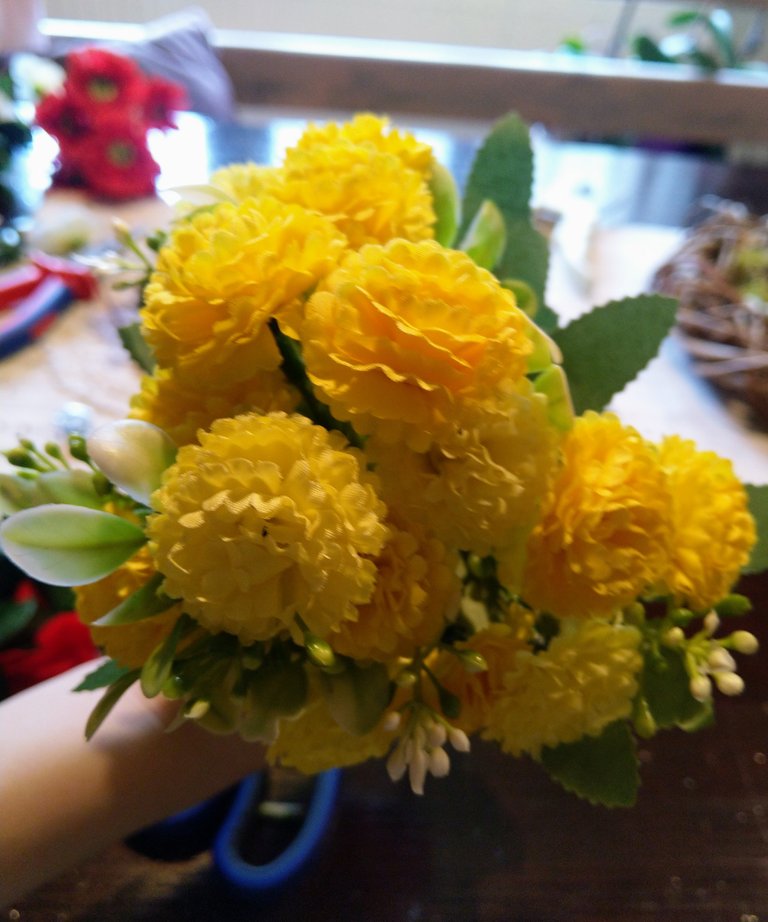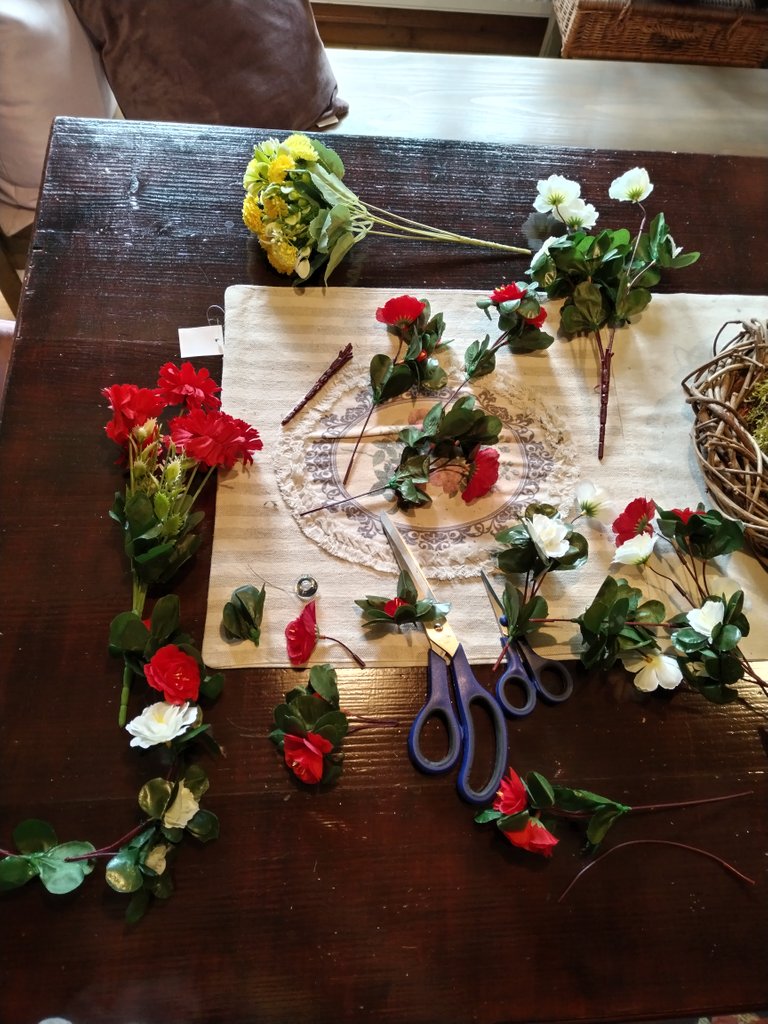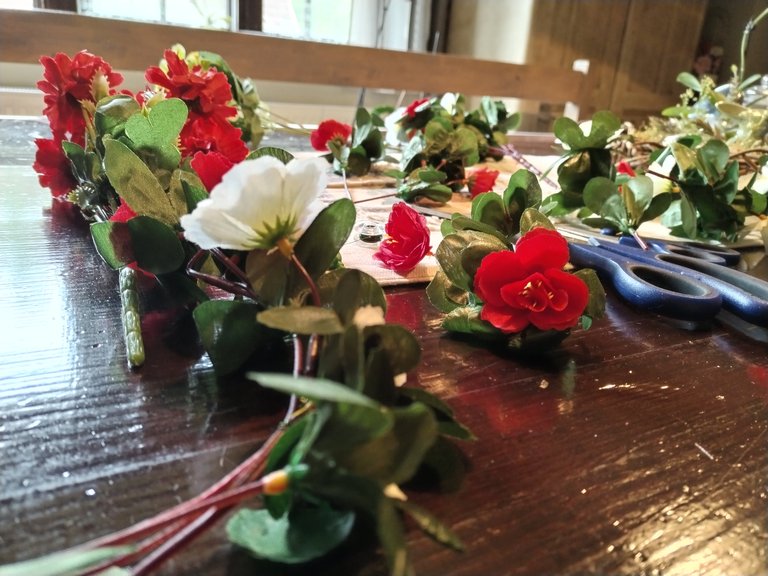 Here are the tools that we prepared. Hot gun, scissors, wire, pilers.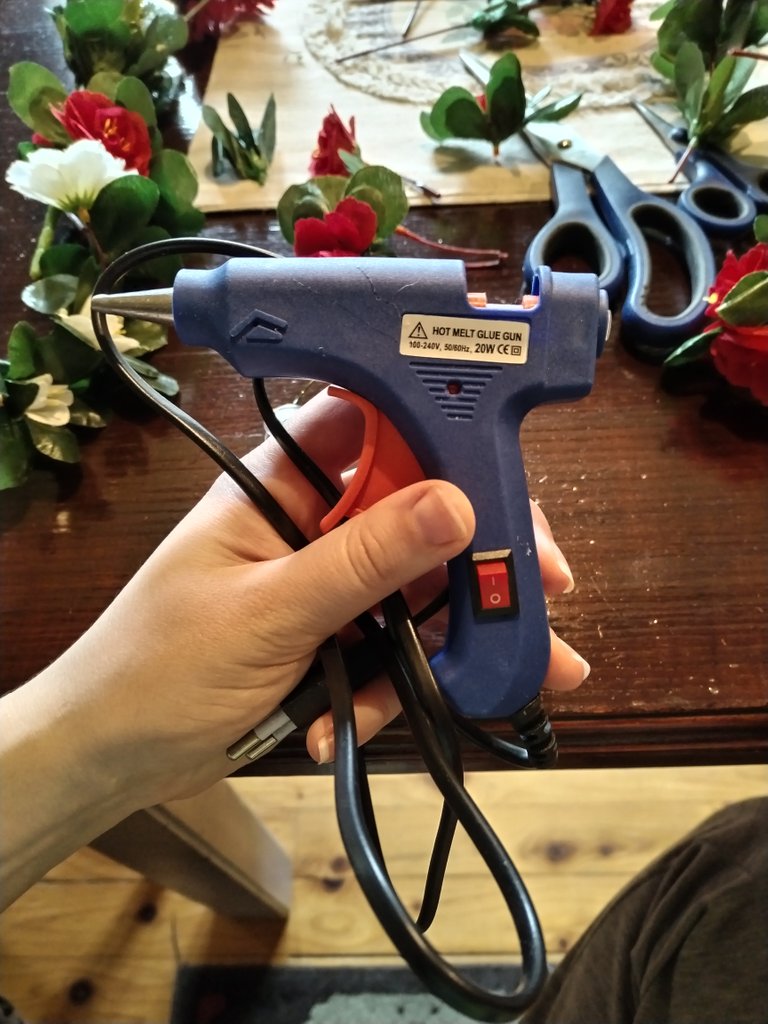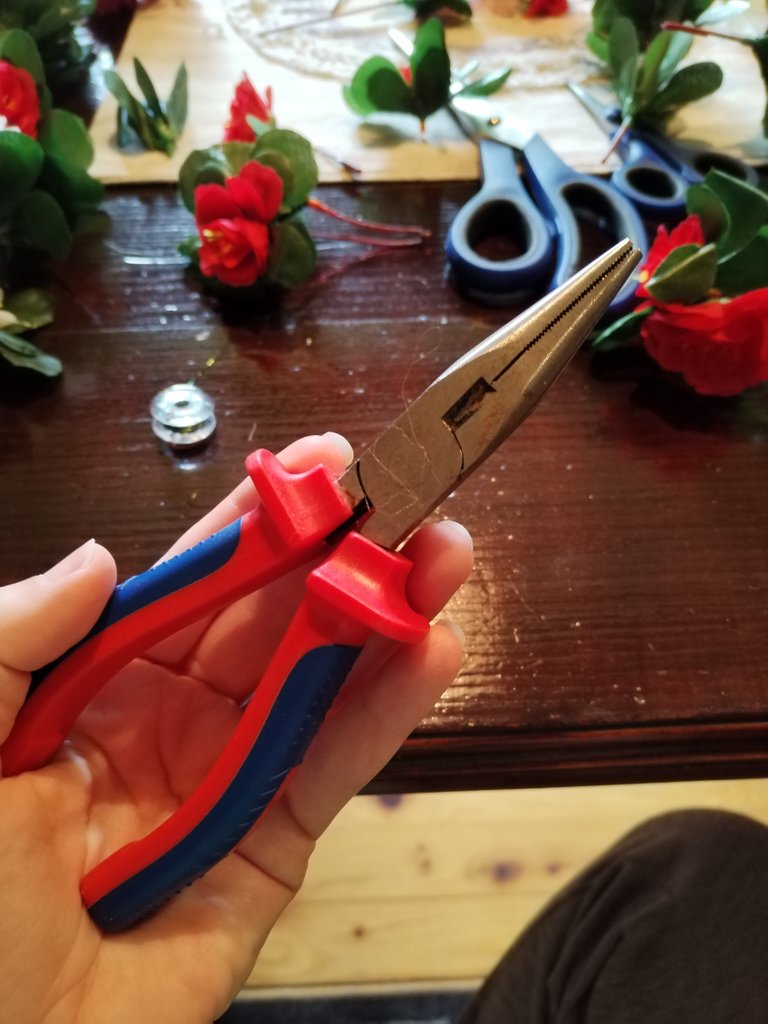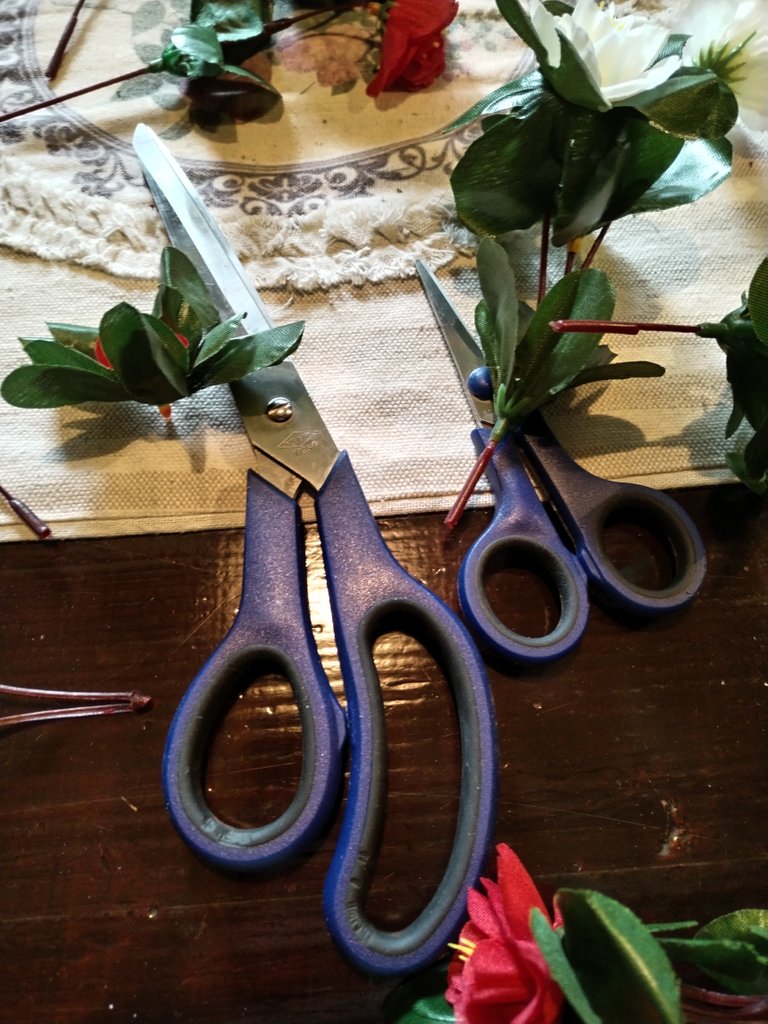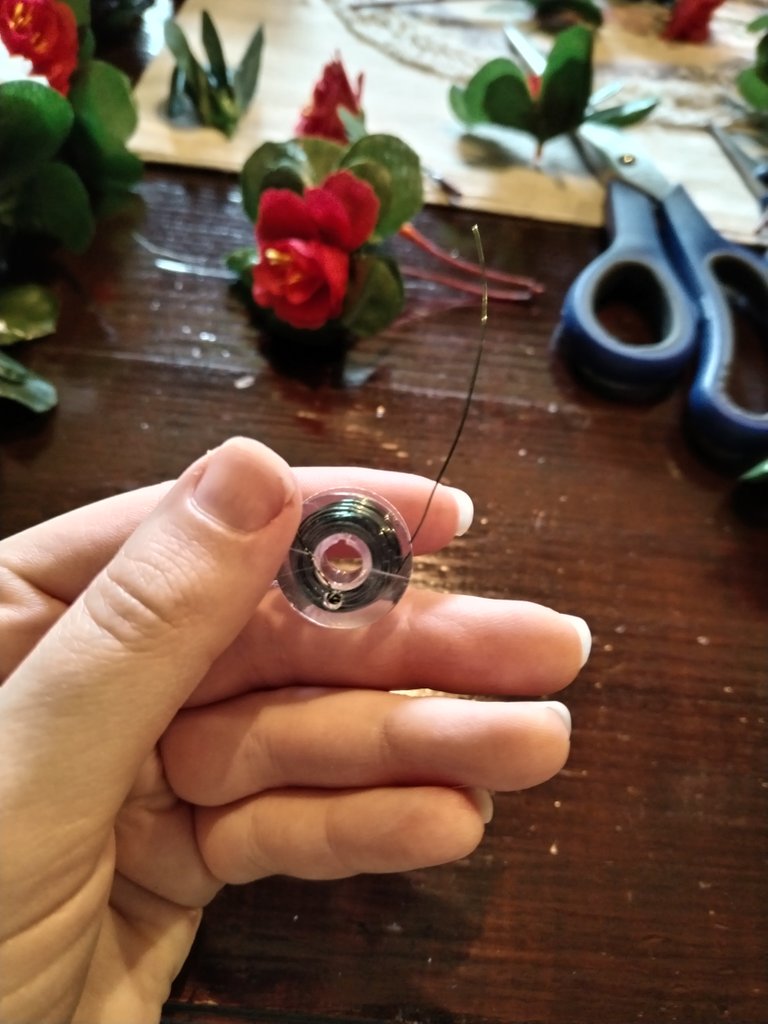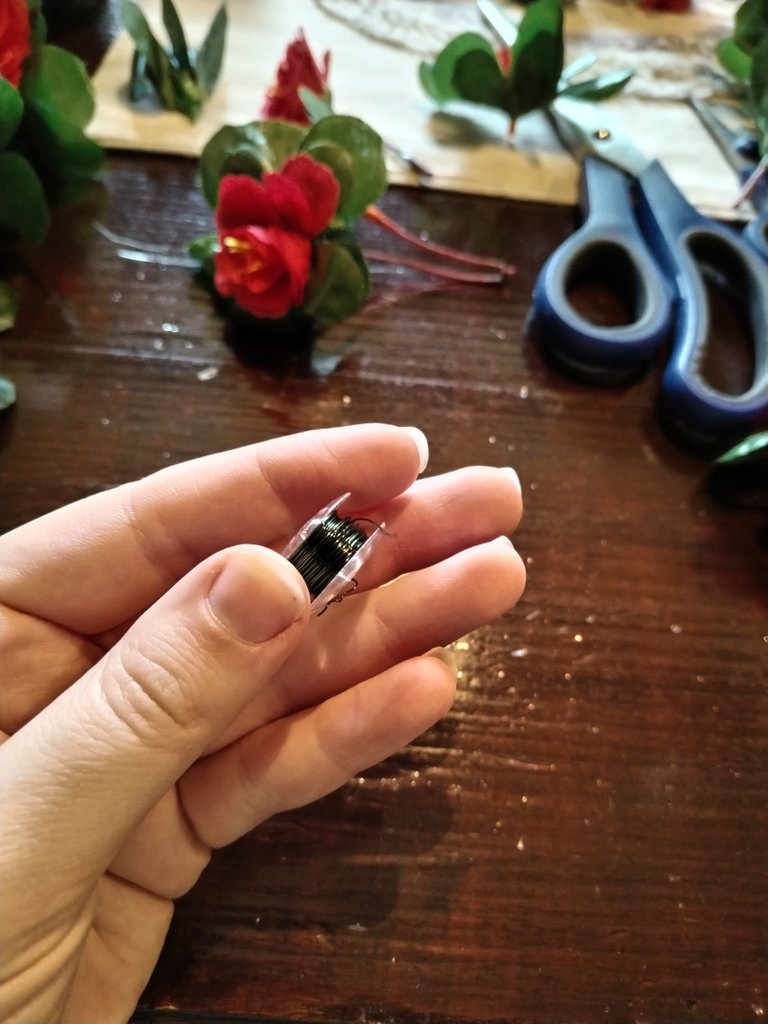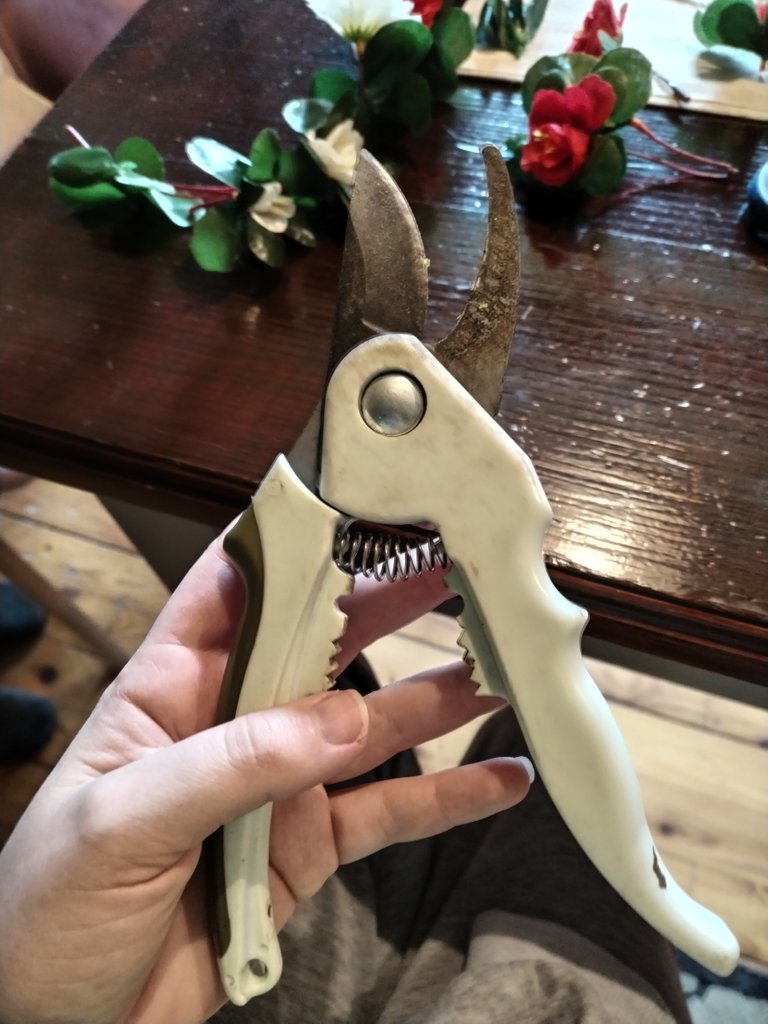 First we thought we would be able to make it just of the flowers that they bought, but it wasn't the best quality and it kept falling off the branches, so we decided to make the base from branches of the willow tree. This made very good and solid base for the flowers. Willow branches are very flexible, even though this one are from already dead tree, so they were not as flexible, but still good. We intertwined them and secured it with wire.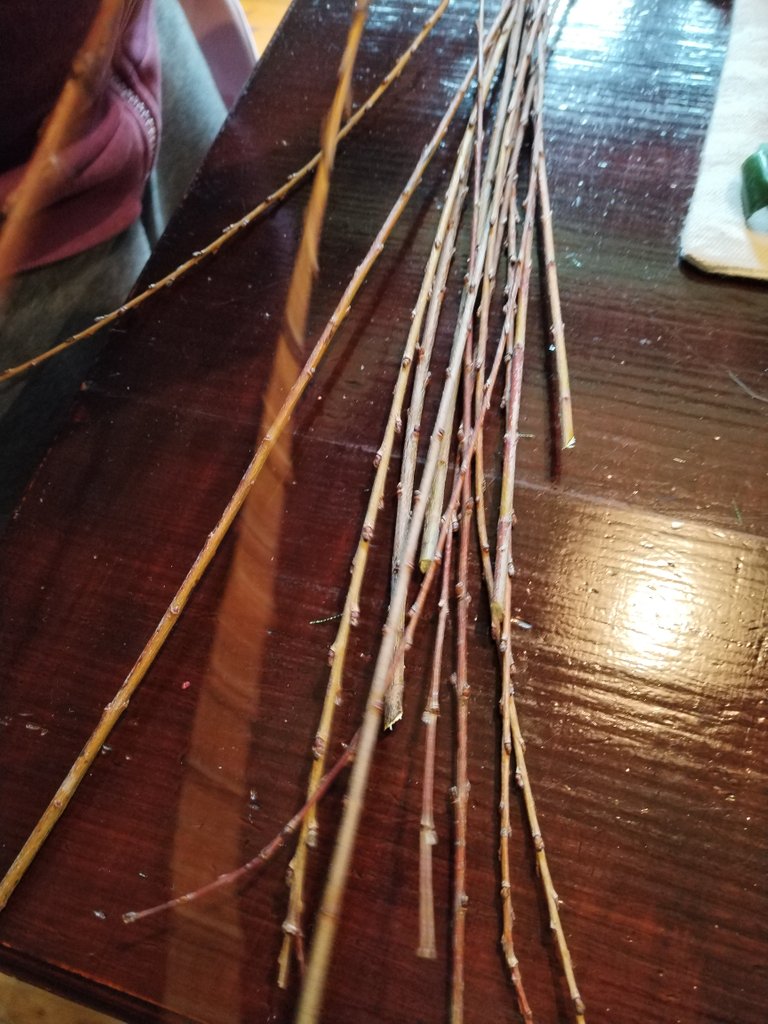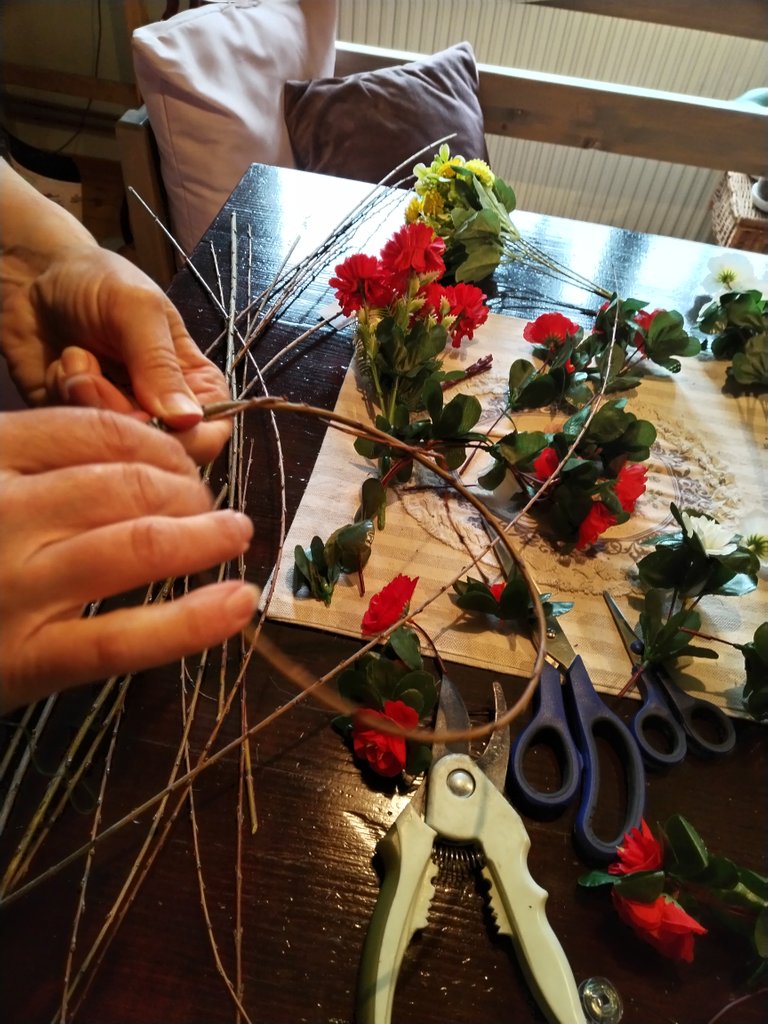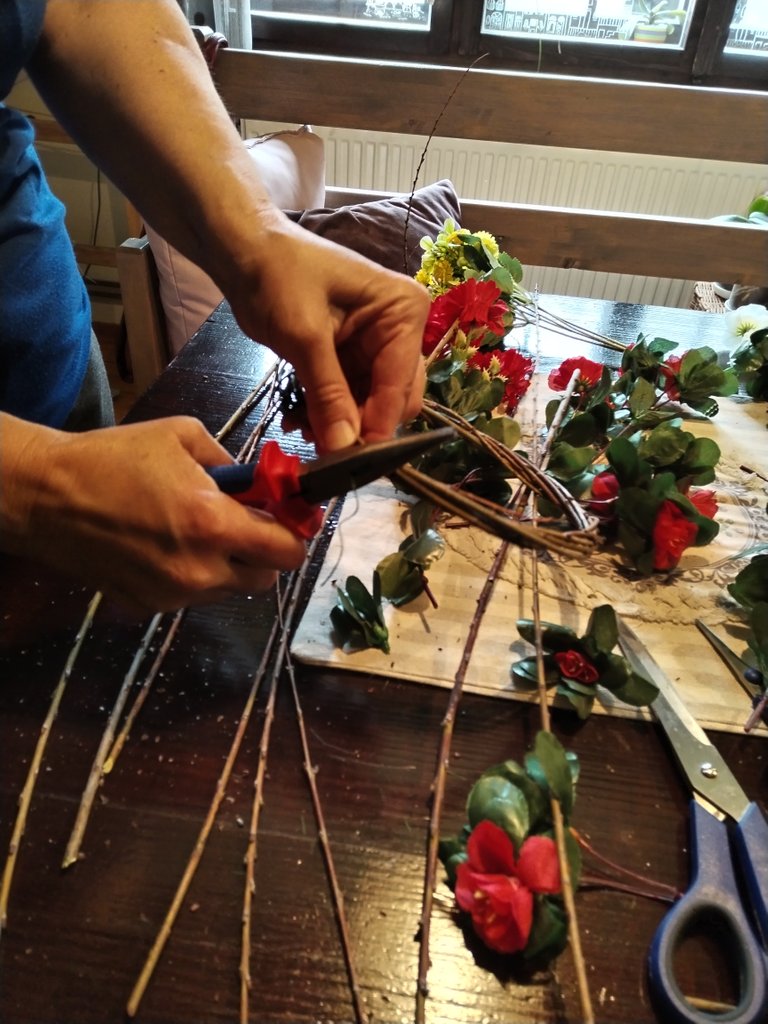 And it was time to add flowers, red and white as there were the most of them, and then yellow in the end. Again, it was secured with wire, and if needed (for some that fall off) we used hot glue to make them stay.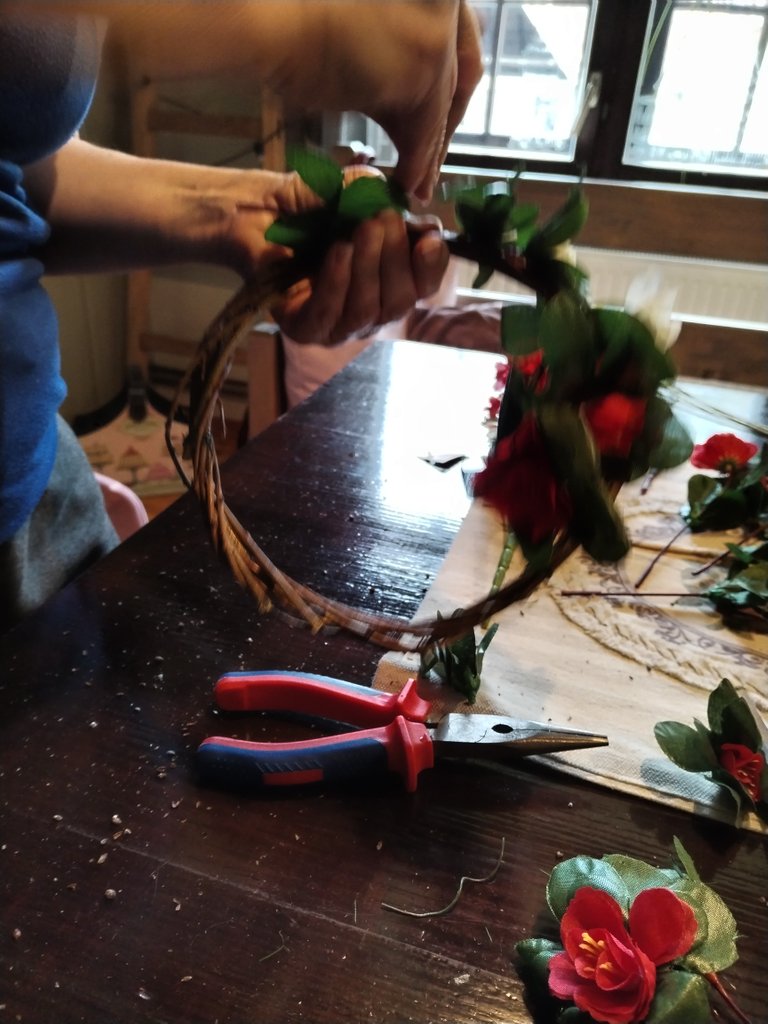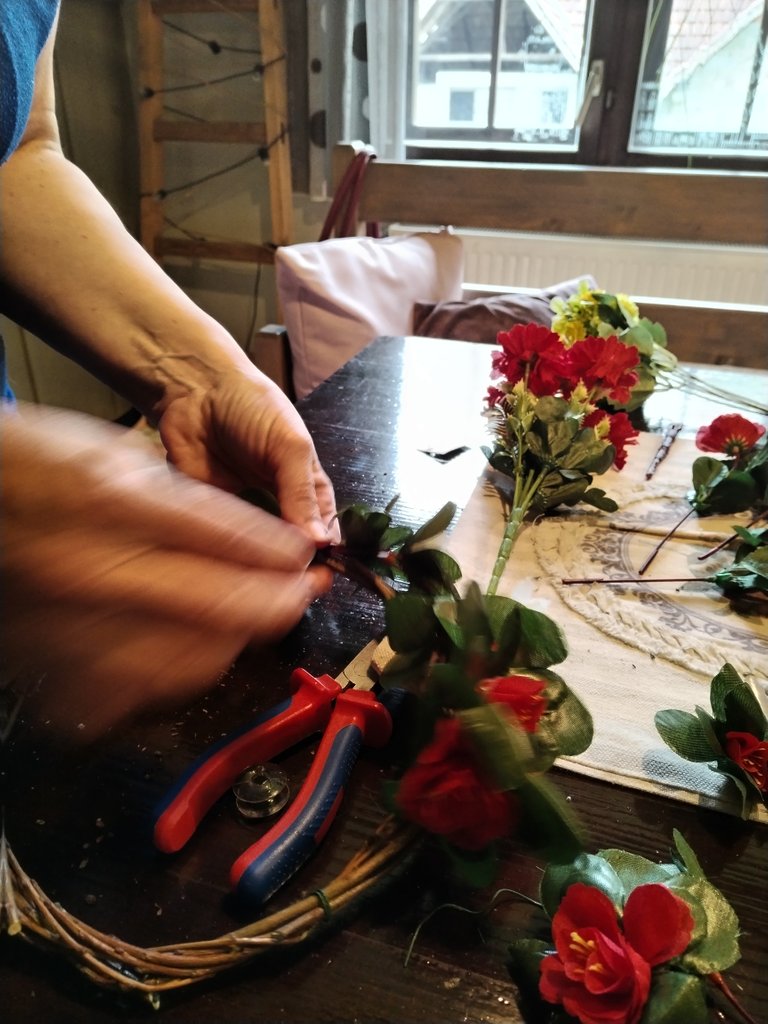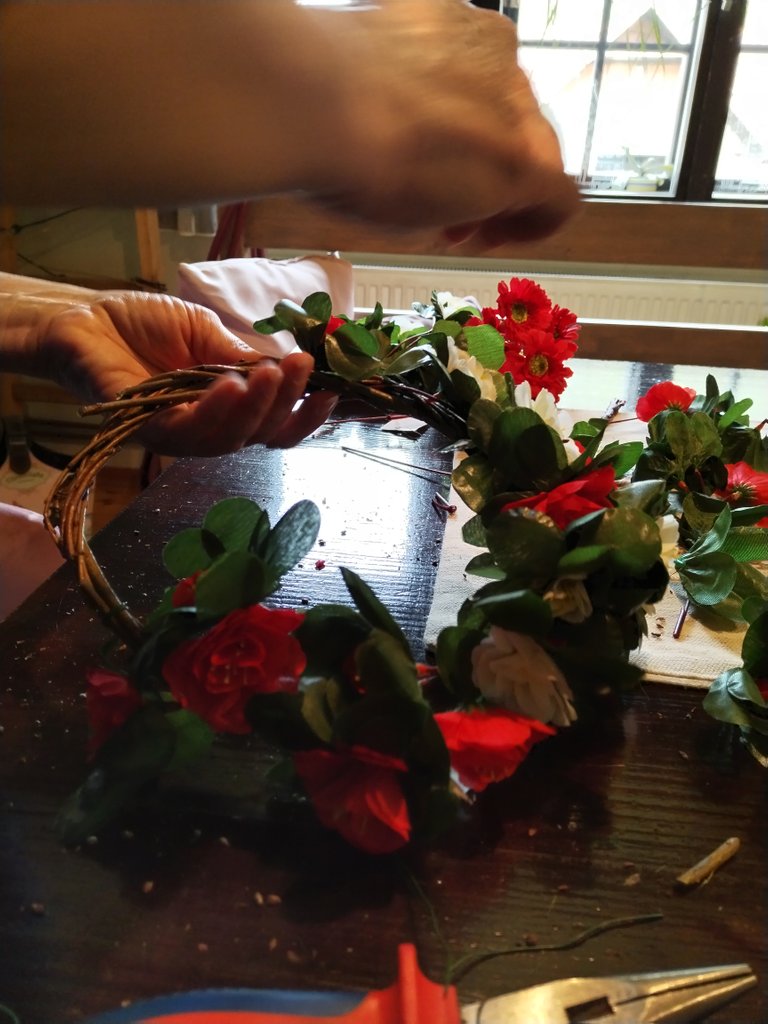 It took some time to make the best adjustments so that wreath looked good from all the sides, but it was done. I tried it out :) I'm not gonna share the photos of the girl, but she loved it and was happy with it :)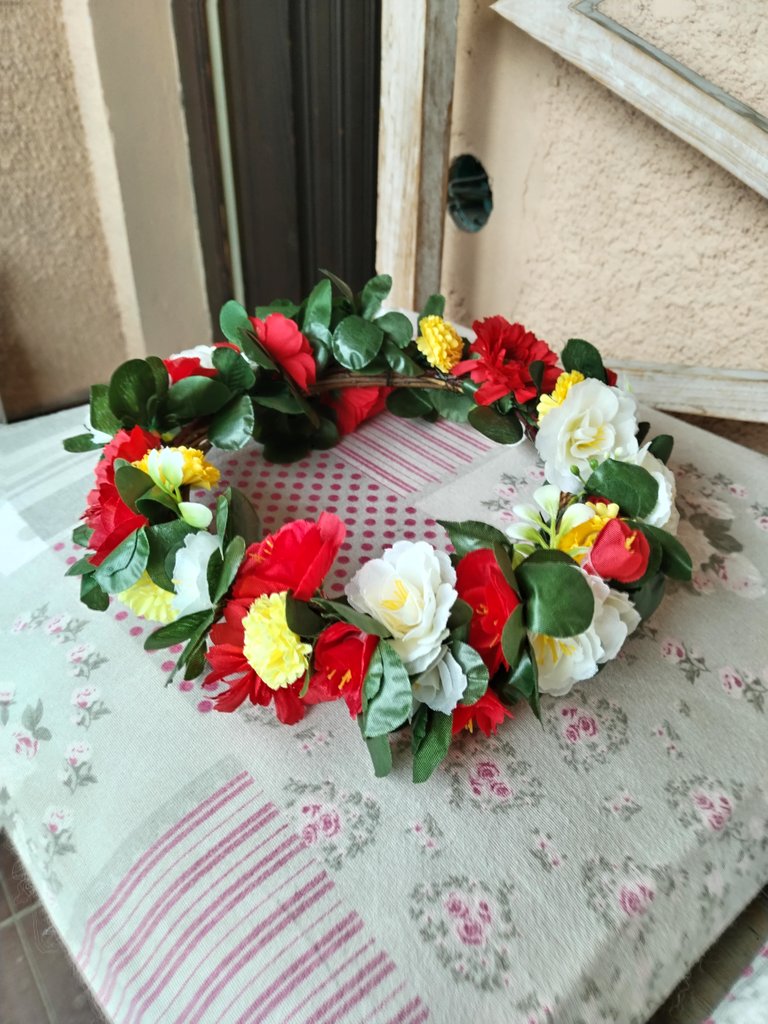 Thank you for reading my post ^^
---
---