POBphotocontest New Round: TREES
This is my entry for #pobphotocontest by @friendlymoose.
Theme for this week is TREES. As I was in the nature recently, for the Labor day, I took a lot of photos of nature, and therefore, trees as well. There was number of different trees that we saw, such as beech, spruce, lilac... I decided to enter contest with photo of row of fruit trees, because I like the composition and perspective of it, as we were walking by it. It might be an apple tree, but I am not sure about that.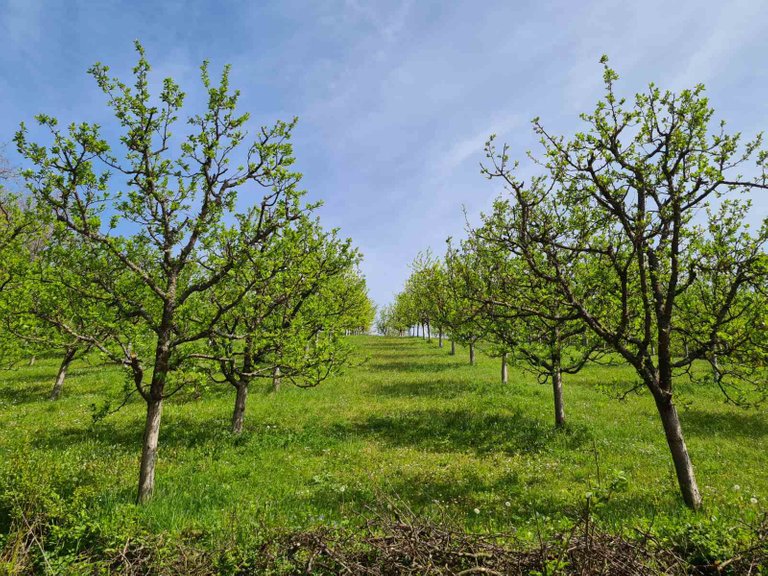 Photo was taken using Samsung Galaxy s20.
Thank you for reading my post ^^
---
---