SplinterlandsX (eXperiment): The First Full Season
In lieu of all of the recent changes in Splinterlands gameplay, a few weeks ago, I started an experiment to see if a new player could build a viable account without any monetary investment (besides the Spellbook, of course). I created a brand new account for my wife and started playing it (you can read the previous installment in this series HERE). Now that the most recent season has completed, I thought it would be a good time for an update.

Brief History
When I initially created this account, I was several days into the season. Even though I was playing this account with a bot, I was unable to accumulate enough points to earn a season chest at the end of that season. That is why it has been so long since my last post. I wanted to see if it was possible to earn a chest with a bare minimum account that only contained a few cards that could be purchased with the original 3000 credits and starter cards.
I also began entering card giveaways to see if I could increase the collection before the season ended. Unfortunately, I did not get to enter as many giveaways as I would have hoped and was unable to win any additional cards for this account.
Current Status
I am happy to say that I was able to earn a single season chest with the few cards this account currently owns.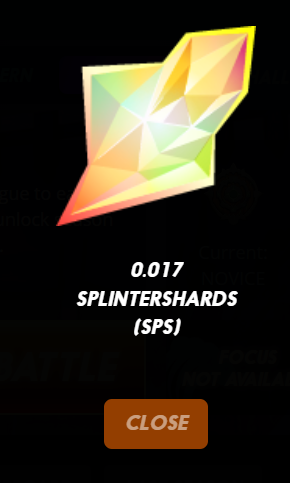 While this did not increase my card holdings, it did increase my SPS and my hope that it is possible to build an account with no investment of outside capital (other than the initial Spellbook). At this rate, it will be a LONG, drawn out process, but it is possible under the current gameplay rules.
Also, a few people contributed some additional tokens towards my previous post (PIZZA, CTP, ALIVE, etc.). These tokens were forwarded to that account and will be used to build toward purchasing additional cards when enough has accumulated.
What's Next
I will continue to let the bot play this account to see what kind of additional rewards can be earned in this coming season. Maybe we can win a new card in a couple of weeks. I will also continue to forward any tokens donated to this post to that account. In addition, I have set the entire rewards for this post to go to that account. My plan is to be a little more diligent in joining in giveaways, as well. Hopefully, I will be a little more lucky this time around.
More to come as this account progresses...
---
---