DREAM ALMOST COMES TRUE
Being woken up from a sweet sleep is not a fun thing at all, especially when it's an elder who disrupted our sweet dream, it hurts more than some relationship break up lols.
I remember like it was yesterday, when I was woken up by my elder sister because of a dream she had of me. After praying for about 30 mins against kidnap and sudden. She then preceded to telling me about the dream.
According to her, she dreamt that we were lost in a strange place, but she doesn't know if we were going to school or coming from school, but we were on our uniforms. We got lost and before she knew what was going on, she saw that I was been kept hostage and was brutality injured, she then shouted till she woke up and searched for me in the house. when she saw I wasn't where I slept on she began shouting my name at the middle of the night with tears waking the other members of our family up, she refused to talk till I was found.
The ultimate search for me began, even though my door was locked, my sister still opened the door to look for me, just Incase they locked me outside since it wasn't the first. Until my dad knowing how well I roll decided to search under the bed and there I was sleeping like the innocent angel where i am till I was woken up by the sudden scream of my name by my family in one accord.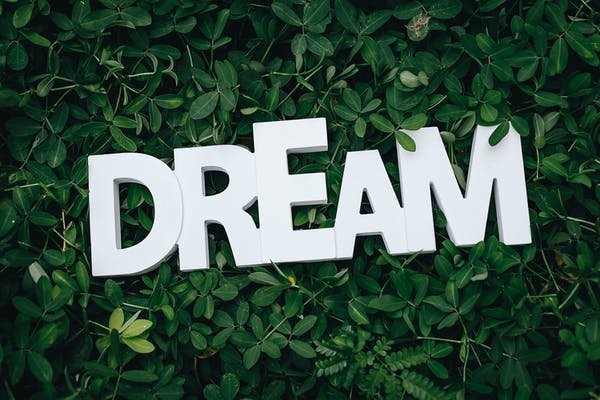 Image source
With the sleepy eyes I crawled out of the bed and sleep walk to my the chair before my sister jerked me up and Gave me a resounding spank at my back which reset my brain. Only then did I become conscious of my environment, with confusion I asked what was going on and complained it was too early for day break. My sister then said it's still midnight, I then asked what the gathering was about. My sister then told the rest of the family to go to bed and she wants to speak to me alone. My older sister was mad at that statement because she was woken up from sleep because of me immediate elder sister's cry at night. But my daddy being an understanding man, told her to try to understand her younger sister, since this was the first time she has ever put up that kind of a thing. They all went to bed, leaving me alone with her.
She then started the prayer rain for 30 mins and narrated the whole dream, begged me to be careful and very prayerful, also she told she would be very protective of me from then on. Now that I remember, I think that was the moment she became overly protective of me.

Day broke and we prepared to go to school. Through out our journey on foot till we got to where we would bored the commercial bus. Immediately the bus arrived my sister immediately rushed in dragging me behind. Unfortunately, the driver was been pursued by a lout for a ransom, the driver then zoomed off. By this time my sister had entered the bus without me since she was dragging me behind. I heard My sister's loud scream My brother, my brother, I want to come down , driverrrrrrrrrrrrrrrrrrrrrrr Being the person I am I ran after the bus dropping my heavy bag, scared that my sister's dream was coming through.
The passengers in the car also shouted out for my sister telling him to stop driving since her younger brother was running after the bus from behind. The driver kept driving regardless, my sister being the strong minded girl , she jumped down from the speedy bus trying to get her balance, she fell down, being crushed by one of the tyres of the bus.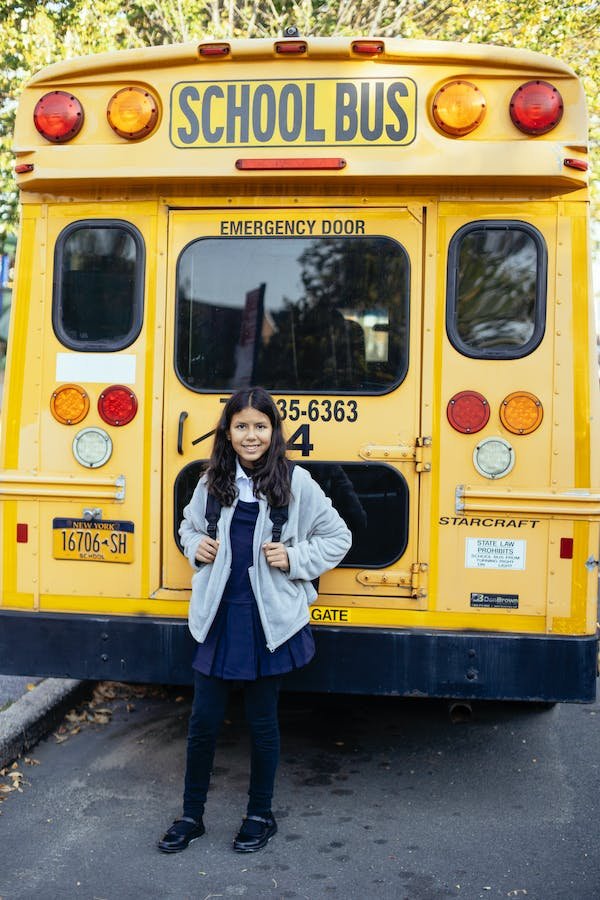 Image source
I was scared, I thought I would loose my sister. My sister brushed the fact that she just got crushed by a bus. Still limped up, and limped towards me, while I ran. The crowd cheered her for her bravery, but all she cared about was her precious little brother. After the driver saw what has happened only then did he stop, practically, the entire passengers came down to check up on my sister.
By the time my sister asked me about my bag, I turned to check on my bag only to see it in the hands of a stranger that helped me pick it up. We thank him and were about walking to the next bus. When the crowd told the man he must take my sister to the hospital. The lout he was avoiding did not only catch up with him, but was also joined by the police who said he must attend to my sister's wound. Or pay her money to treat herself.

She told them not to worry about it, all she wants is to get to school on time with her brother. And doesn't what the money, saying it's not good for her to collect money from the man just like that, she is a believer, and he would also need the money for his family and himself. At the end of everything the same driver took us to school but this time around with extreme care, obeying all the traffic light, and didn't collect money from us saying that was the only way to repay her of her kindness.
This story means alot to me because our prayers was answered and the dreams never comes true
Thanks for stopping by welcome to my blog have a nice day 😊.
this topic was inspired by @hive-learners community and you can go through @kronias writeup to get the full details.
---
---