NEWBIES INITIATIVE TASK 6 : WHAT WE NEED TO KNOW ABOUT BLOCKCHAIN GAMES

Hello hive welcome to my blog ☺️ i hope we are all doing well i wish each and everyone the best in all our ramifications. Today i will be giving answer to my task 6 Blockchain Games before i start i want to greet @ksam for the beautiful lecture and the way he break everything down into pieces so we can understand i say thanks very much. Neither will i forget the newbies initiative team. Here is my entry for task 6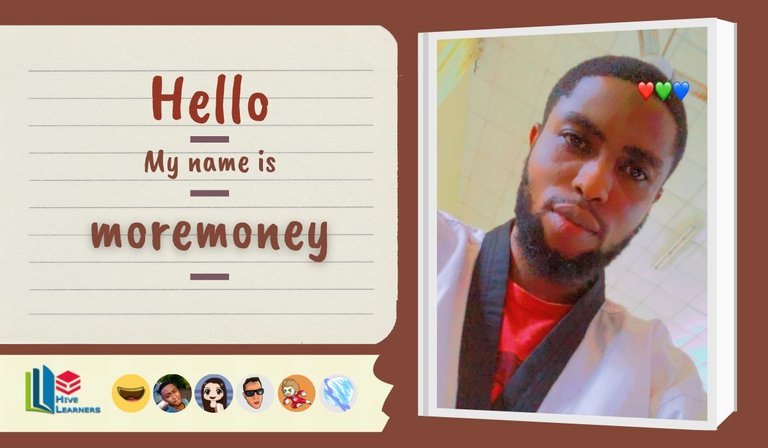 Picture design by @projectmamabg
Mention 2 features that makes blockchain game different from other games?
Blockchain games are top-notch games which you can invest in and cash out later apart from this they are games you earn tokens while playing it, you can't invest in just ordinary games and you can't earn any tokens while playing it.
Blockchain games are game to play and earn you can easily cash out while playing Blockchain games. You can't cash out on ordinary games as they are just play for fun when you are bored.
Furthermore you can earn cryptocurrency in blockchain games and make it a real currency but for other games that are not Blockchain games for instance temple run you can only use the coin you earn in the game to unlock another level so it's can not be cash out and it's worthless outside the game.
Apart from the fact that you earn token which can either be swap to hive or cash out in blockchain game it's also good for fun and it's increase intelligence quotient.
List 4 Games on Hive Ecosystem and include their in-game currencies.
Rising star game:- currency (starbit)
Splinterlands:- currency (dark energy )
Psyberx:- currency (level 1)
Rabona :- currency (RBN)
What are NFTs and mention 1 use case of NFTs on a Blockchain game.
NFT non fungible token these are digital asset own by people and it's consist of art, pictures, craft and so on when people owns this or buy it they have right access to it either now or future.
one use of nft
In Blockchain games you can win NFT and you can decide to trade with it or sell it out or either rent it out, either which way you can use it to make big money.
Play/start the Illegal Busking mission on Rising Star
I login through hive key chain and open rising star game then login to their website.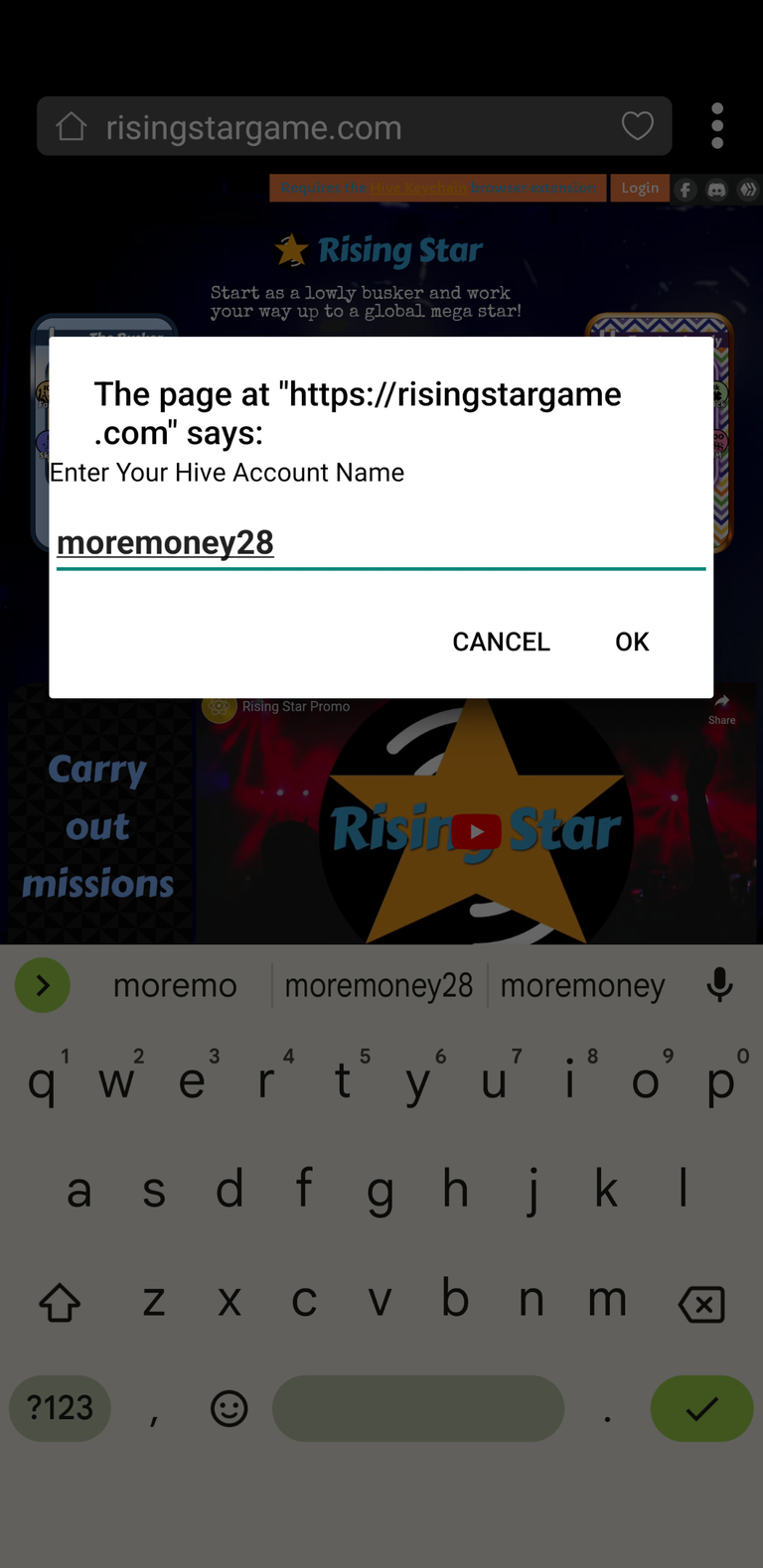 After this i confirm the login which makes it to be successful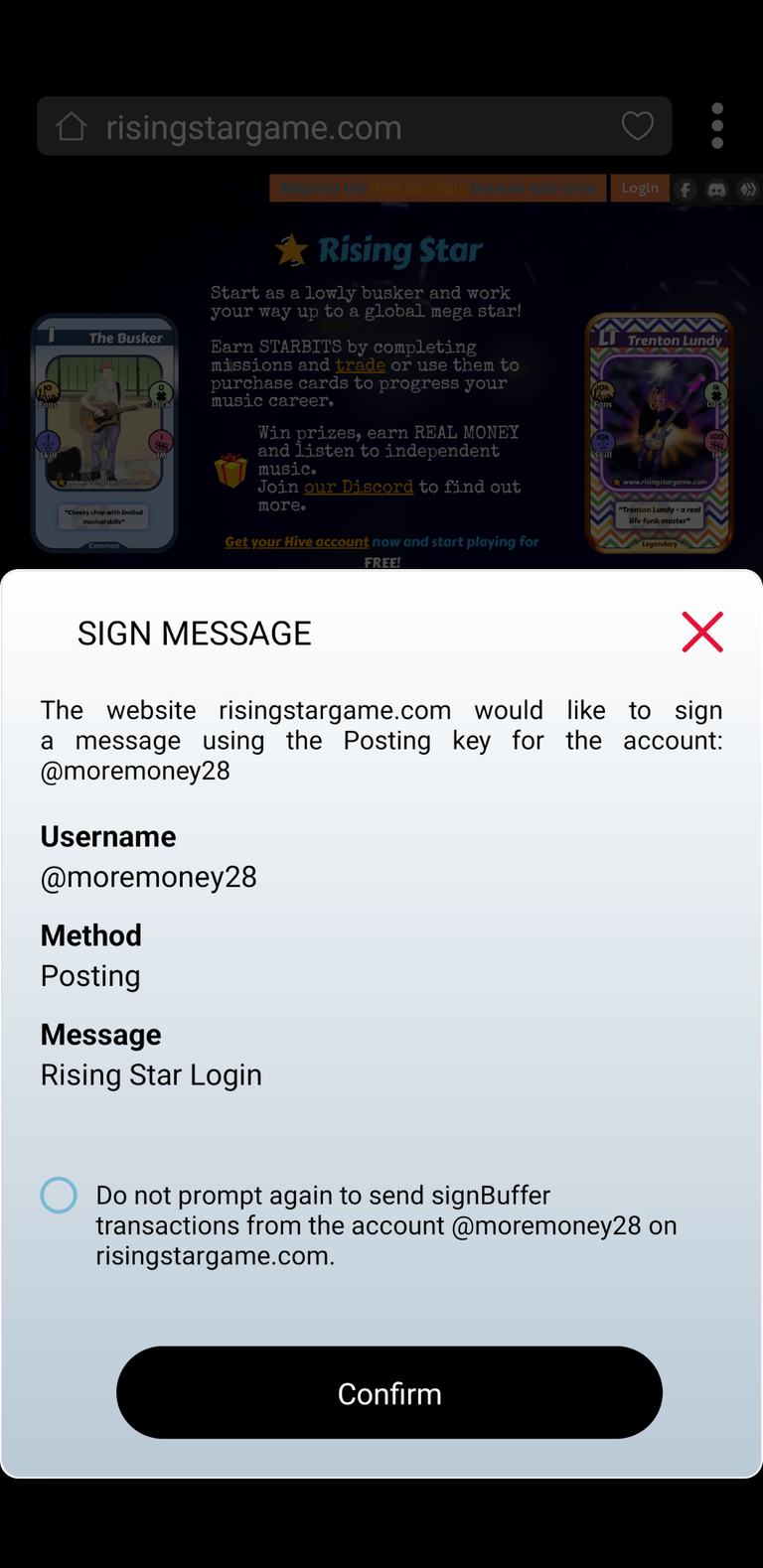 After which i have login i select play on mobile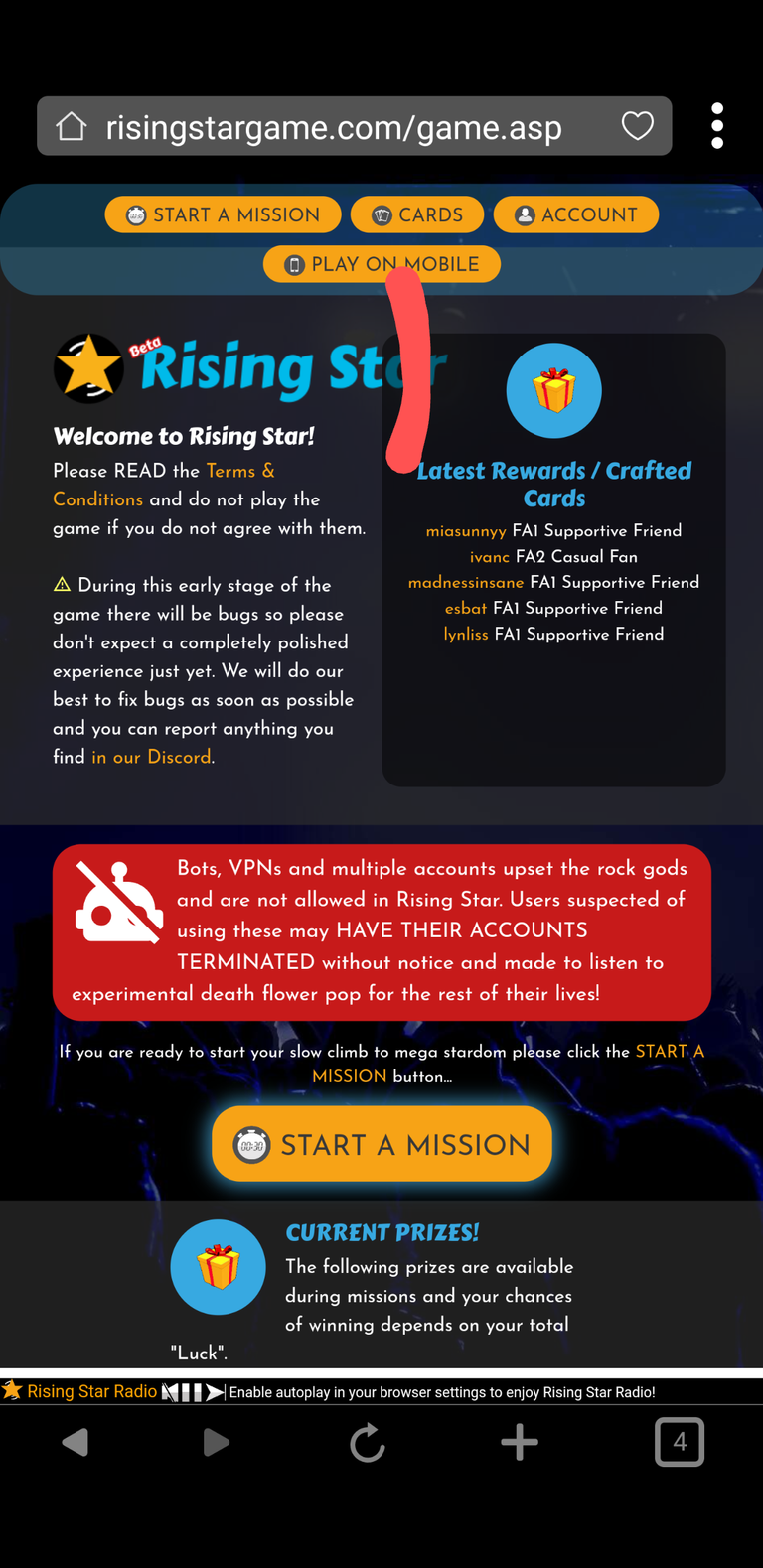 At this point it took me to some place where i needed to read the terms and conditions then accept it before i move further, after clicking them all i slide up to accept the rules and regulations.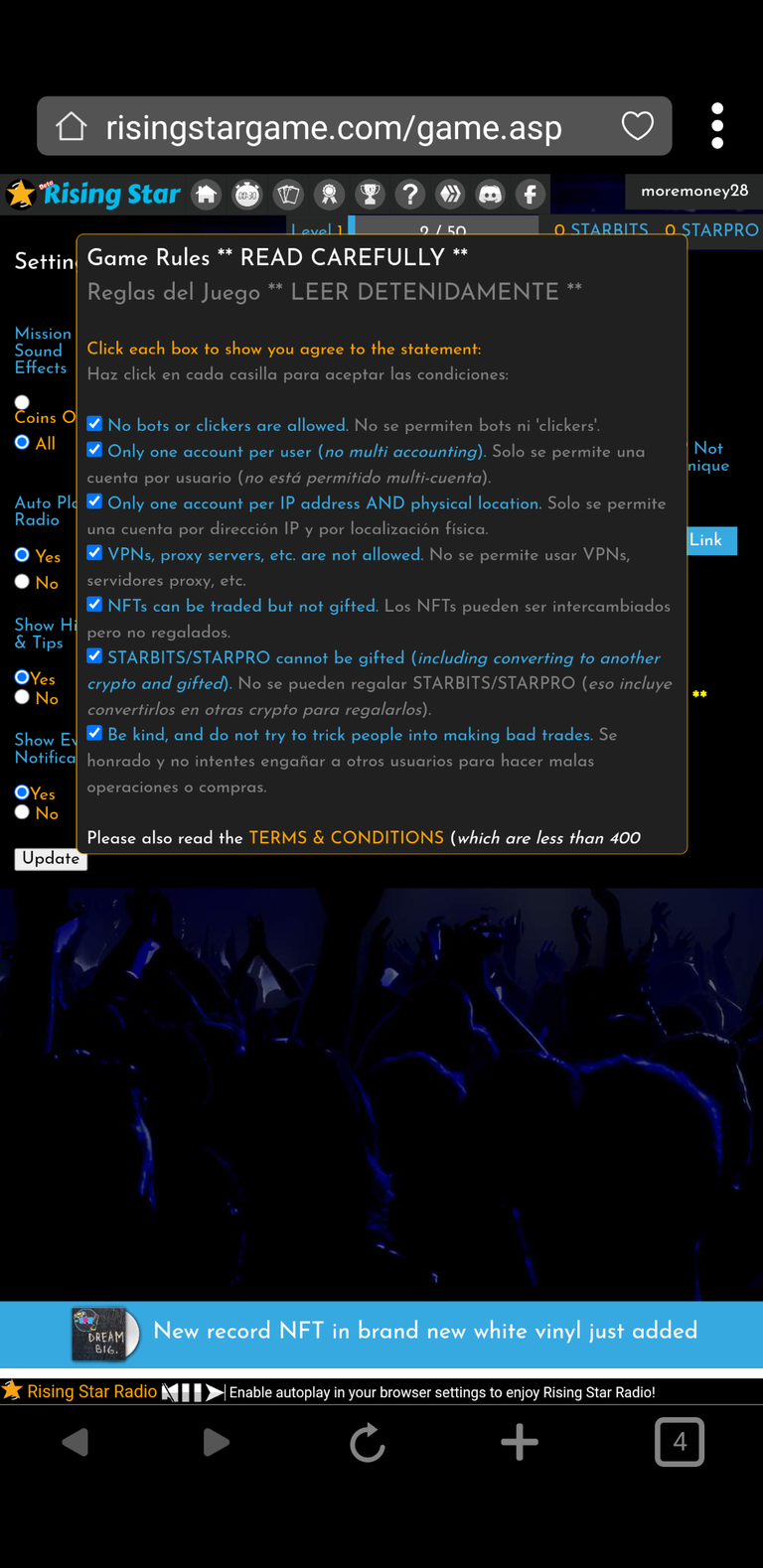 Now it's time to play the game which is the illegal busking mission, by clicking the start button.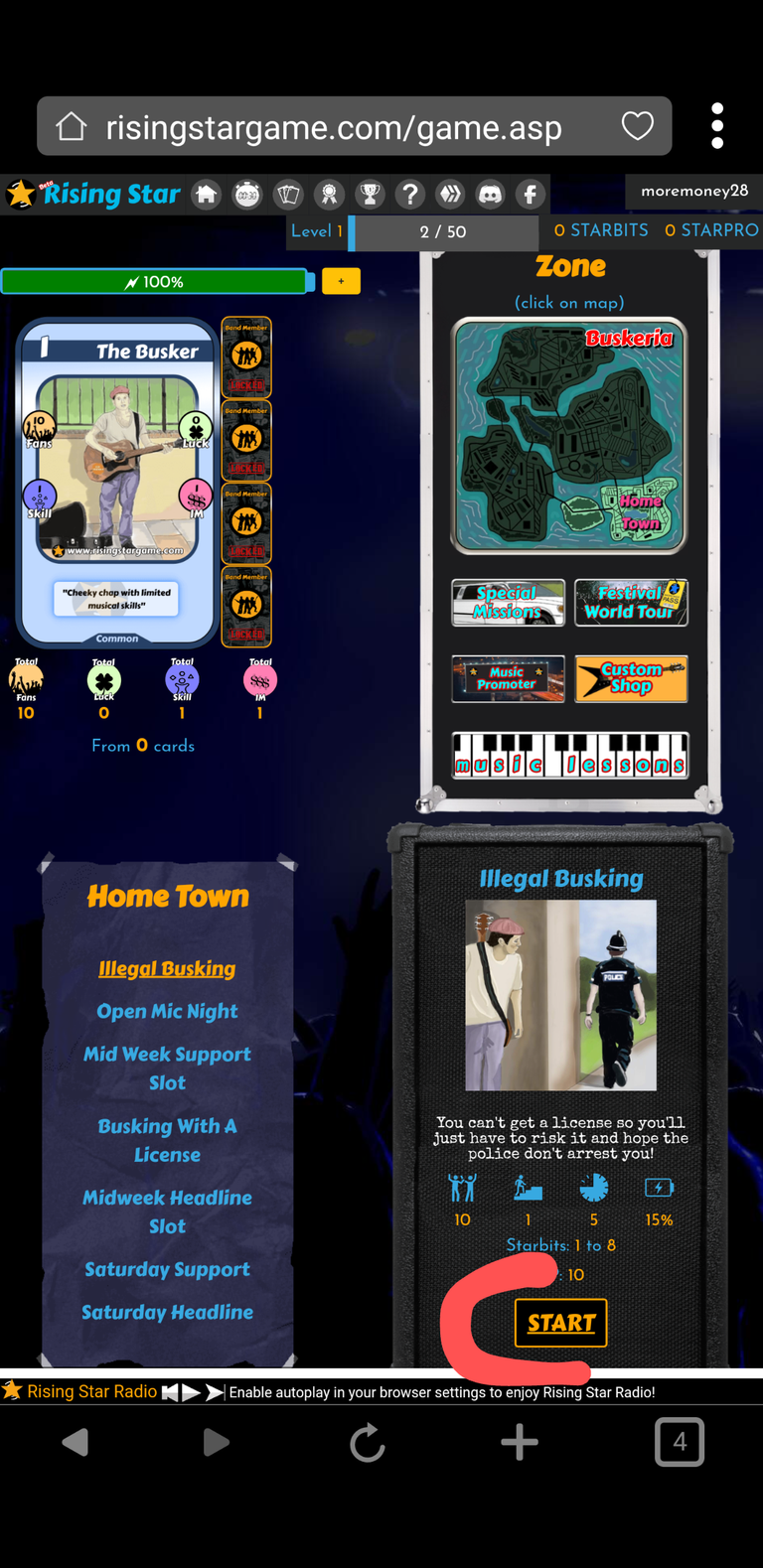 After i click the start button the countdown begins.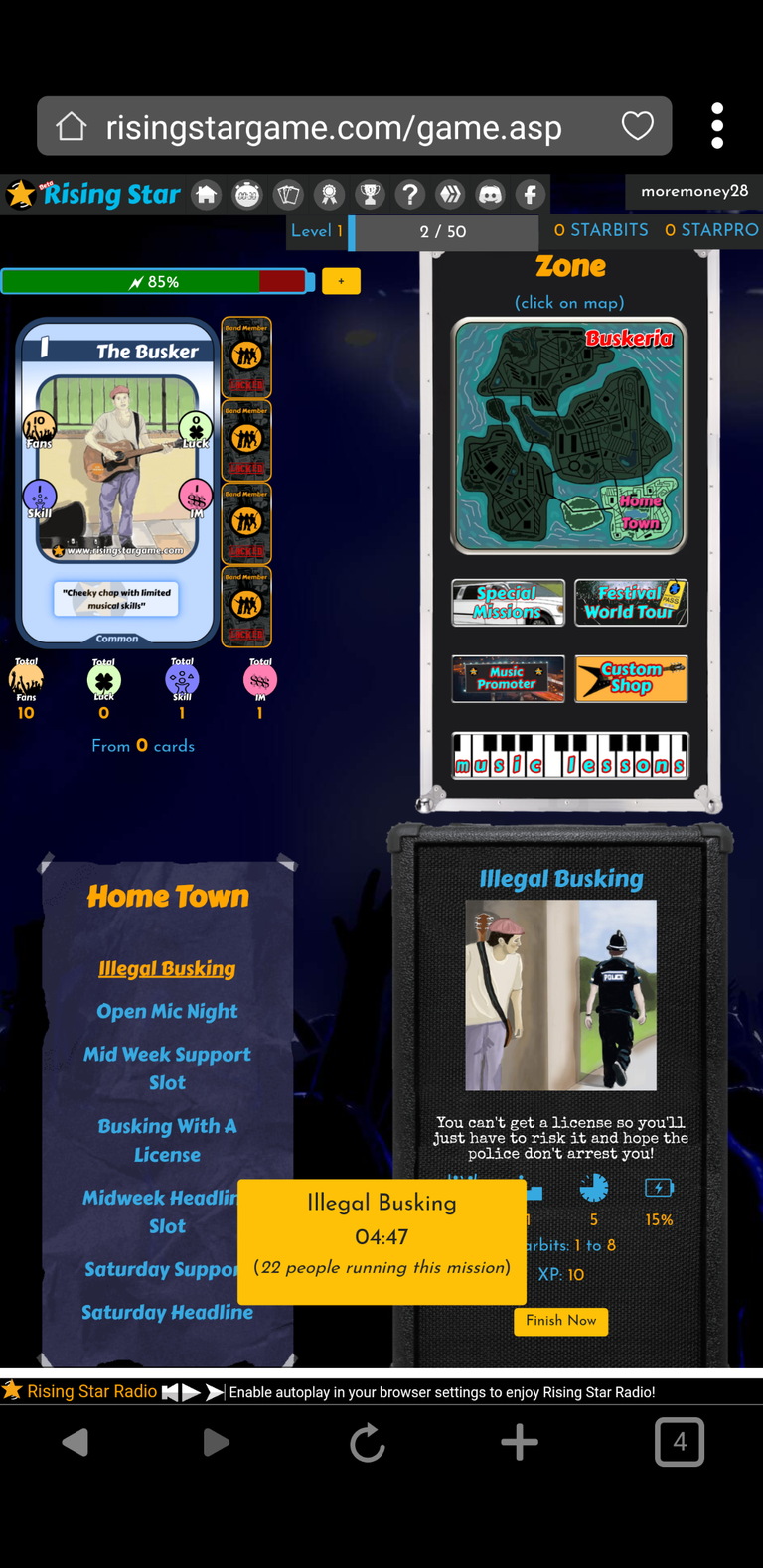 After 5 minutes, take a screenshot of your Diary or information section showing the rewards you receive from the mission.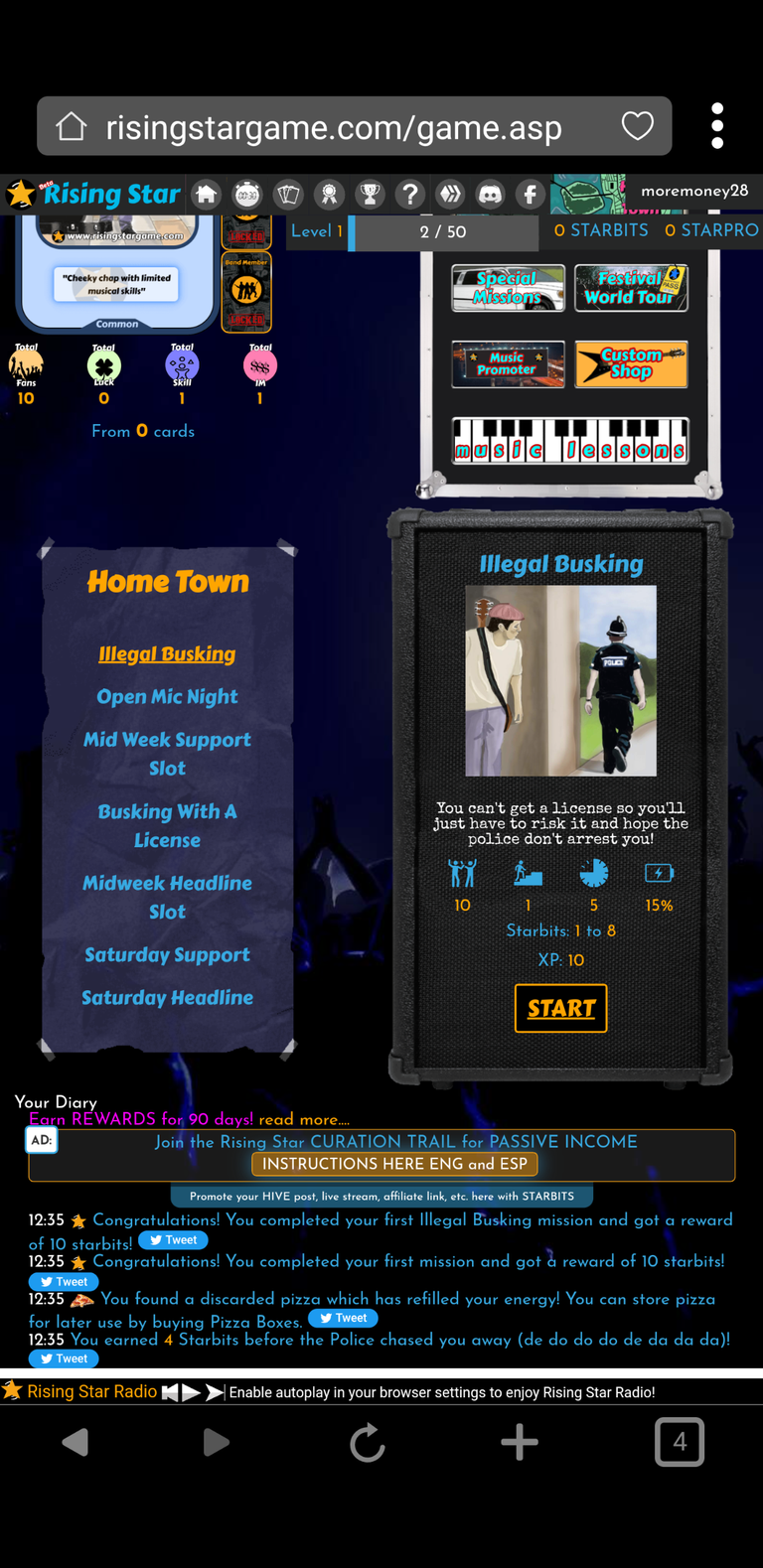 I earned 10 starbit and found a discarded Pizza 😊 this is the end of the game.
APPRECIATION
I want to use this medium to appreciate
@starstrings01
for his efforts and i won't forget
@projectmamabg
for everything likewise will i forget my boss
@vickoly
and
@burlarj
for everything they have done and lastly my leader
@hopestylist
i say thanks for everything you have done.
Welcome to my blog have a nice day
---
---