ONE THING I HATE : DISLOYALTY
As an individual we have what we like and what we dislike as a person i believe so much in loyalty with loyalty you will go far in life and when we are talking about loyalty we definitely needs to talk about trust because the two were working together before i move further loyalty entails alot of things which i will be talking about do you ever ask yourself why people makes dog their best friends instead of the same human being, this is because dog is so damn loyal 💯 they love their owner to the core and it's rear to see the kind of loyalty dog posses in a human, some dogs are best of friends to human.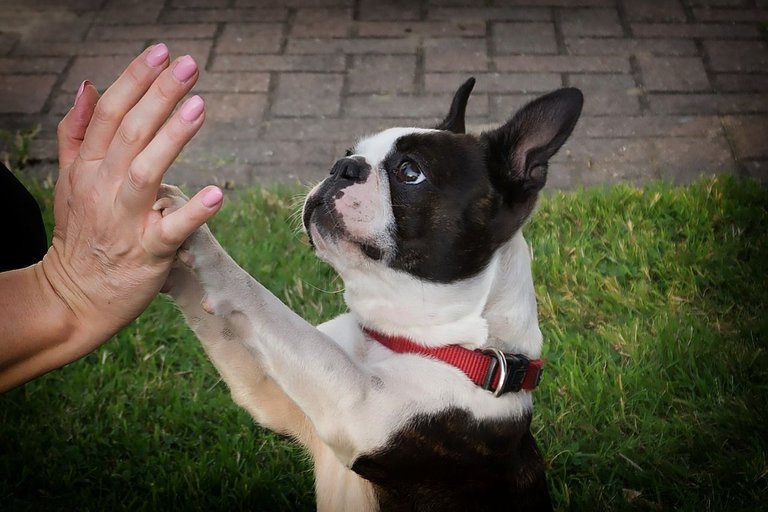 image source
I could remember what loyalty has done for me in the past in 2019 in my university i got to meet a woman who tends to like me alot i got to know her from a lecturer that i helped to repair his gadget, getting to the woman she said i should help her to repair her spoilt phone i did and she love my work she said she is happy because alot of engineers has been spoiling her phone so from there we became friends and so on since she's non teaching staff in the college i always go to her office once I'm done with lecture.
One good day she asked me if i have interest in a getting a shop that she can be of help since we are now friends and of course i could not afford a shop then because it so expensive, she did got me a shop she gave me a well furnished shop because she's the owner, to cut the long story shot i happens to help her to handle some of her goods too.
After a month time she travelled out of the country and left me alone to handle both her goods and my goods, as usual she was expecting me to ruined her goods that is i should embezzled all her money because she have millions of goods in the shop, to her surprised she came back after 3weeks she spent in vacation outside the country and met her shop well intact not just that her money and goods were all completed.
She refused to be satisfied she started texting if I'm going to fall in her trap sometimes she might kept money in a place she knows I'm going to see it for weeks, but then i will take the money and go and give her that she forgot it , believe me sincerely she did this for a long time until one day.
She asked me why do i refused to fall in her trap like others, why am i so loyal why am i so trust worthy ? My response to her was that if everyone in this world is not loyal then we won't have anyone to trust just because the world seems it's going to an end does not mean we should be a bad person and all.
I got her shot of words because everyone has always being disloyal to her and stealing her money up and down. Since then we were best of friends and i benefited alot from her because of my loyalty, one of the things i benefited from her was that she took me like her own son and i got to have a complete apartment separately and i lived there without paying a dime till i graduated from school that is just one thing i benefited, if i start saying how we have been together for years i might not end this story in a nutshell loyalty is one of the things that makes one move faster in life and i have experience of so many and how people tends to fall because of how disloyal they are.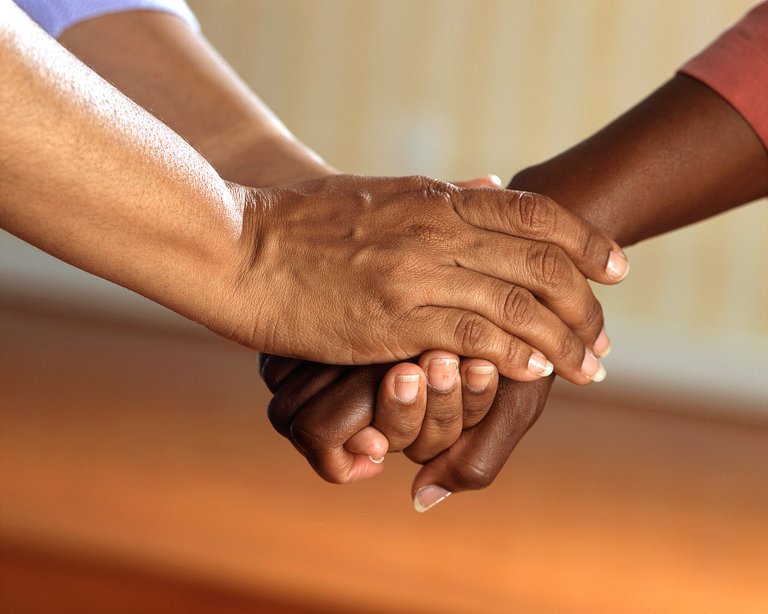 image source
why do i hate it when someone is not loyal
People use to say once a thief is always a thief, once you disloyal it's will be hard for anyone to trust you again even thou you want to change for good. I watch friends biting each other at their back instead of having each others back and this is one of the reasons i do not really like more friends because who do you want to trust.
If someone is not loyal it means you have to run away from them because people like that can get you killed, i have seen friends killing each other because of trust i have seen friends doing worst for each other, believe me if there's loyalty all this will never happen. I must say i don't like it when someone is not loyal and once i see any traces of disloyal i will leave immediately because people like that aren't suppose to be our friends.
Some characteristics of someone that is not loyal
Firstly people like that will lie there's nothing like truth in whatsoever they might want to say
Secondly you can't trust them with anything you have because they will end up fucking you up
Lastly if they make any promises they will break it they don't fulfil promise at all so why keeping people like that
Loyalty goes a long way ✌️ this is my little story about loyalty and why i hate it if someone is not loyal and i hope you like it.
Welcome to my blog have a nice day ☺️
This interesting topic was given by @hive-learners to write on and you can check @kronias for more details about the topic and guildlines.
---
---