Writing prompts 1 : year 2022 a year that will always be in my memory
I have been living for so many years on earth but believe me year 2022 was so different of course you can not always be sad there will definitely be a year that you did soo many things right, i achieved alot in the year 2022
In the year 2022 i dropped my pen as a graduate this is one of the best the that makes me so happy as i have been in school since year 2013 althou i went to college first before going for my degree but then so many people doesn't believe I'm in school anymore of course why will you spent 9 years in school the day i dropped my pen was like a magic honestly i did not even believe I'm a graduate because it's looks like i will school forever lols 😂 but then whatever that have start will surely have end, i almost cry when i dropped my pen as a graduate, alot of things happened, failure, setbacks and so many things but yet i still overcome it and be a graduate wow i will never forget April 26 2022 normally i ought to graduate 2021 but because of COVID-19 virus my set was postponed to the following year.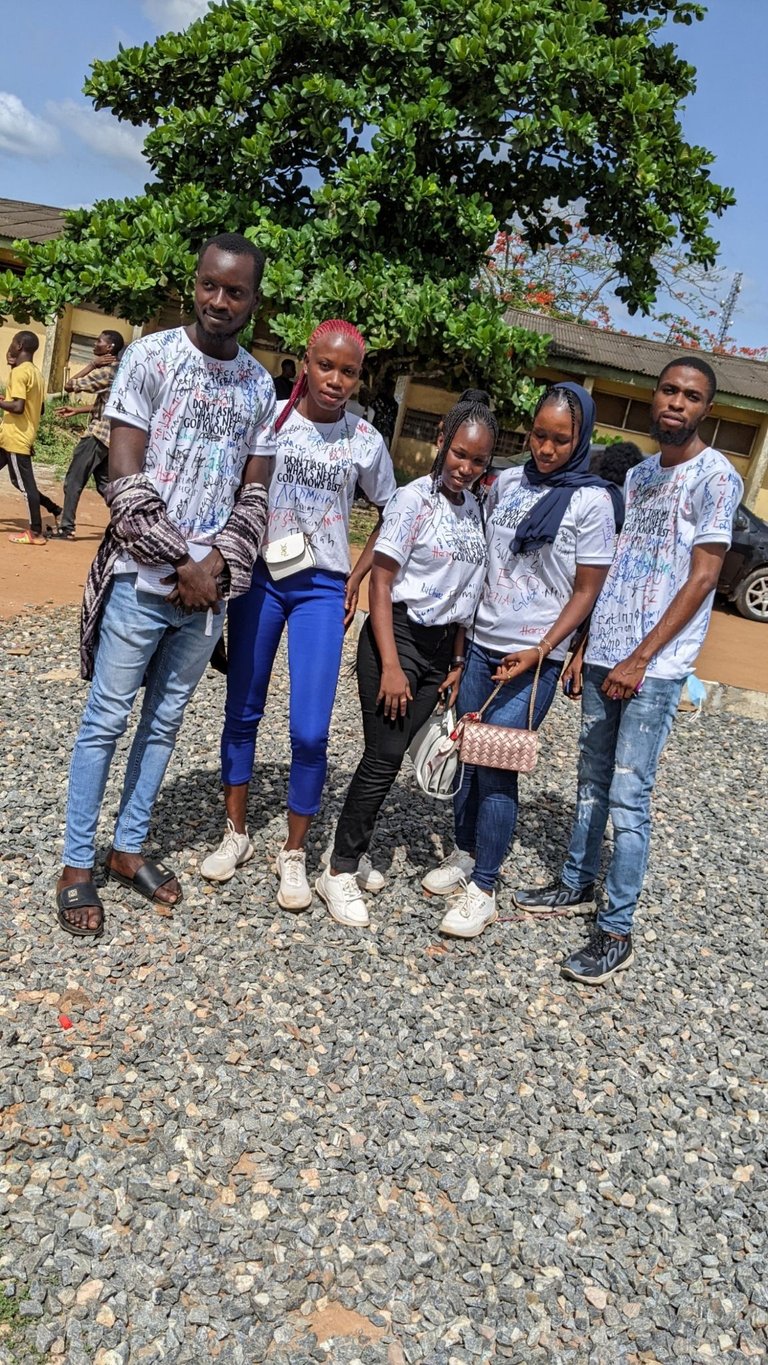 A picture of me and my course mate and the picture is taken with my phone
I started my work back in the year 2022 one of the setback i have is that I'm unable to get a shop and start my engineer work fully but then since I'm unable to afford it but in the year 2022 i got a shop i manage thou it was a gift but then my dreams comes true after so many years, in a nutshell i started my work very well in 2022 and i have achieved alot since then you know how happy you will look when you achieved you goals I'm as happy as that.
In the year 2022 i saw my name of the graduating list moving forward that same last year i saw my name of the graduating list, not everyone graduate but then my name is the first person in my department, this makes me more happy it's what i have been waiting for.
I got to know hive in the year 2022 I met my mentor @vickoly miraculously in the year 2022 and since then he introduced me to hive , today I'm happy because I'm moving well here on this platform and i know that the future is bright here, believe me one that that makes me so happy till date last year was that i got to know hive after trying alot of cryptocurrency stuff.
I did my first Tae-kwon-do grading in the year 2022 been a coach is not easy at all but then I'm able to produced the first ever grading that is moving from on belt to another in the year 2022, i could not believe this because i have been procrastinating about this all the time.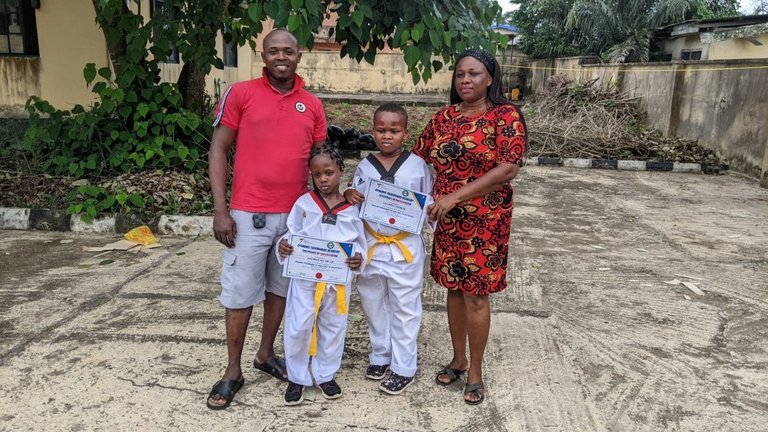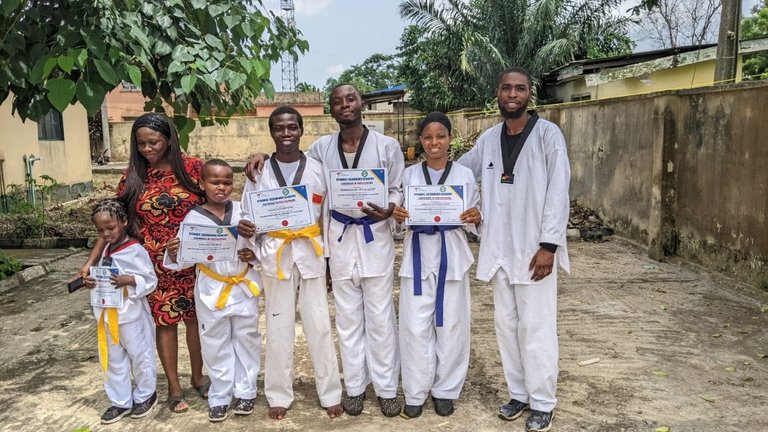 A picture of me and my students together with their parents
In year 2022 i received two awards for being one of the good student in school ho yeah i collected award for two things and the first one is that I'm the best sportman in the year 2021 and i also collect the award for the most handsome in school 😂 ho yeah i used to be very handsome back in the school days unlike now lols 😂 meanwhile that will be the first time ever i will be receiving something like that.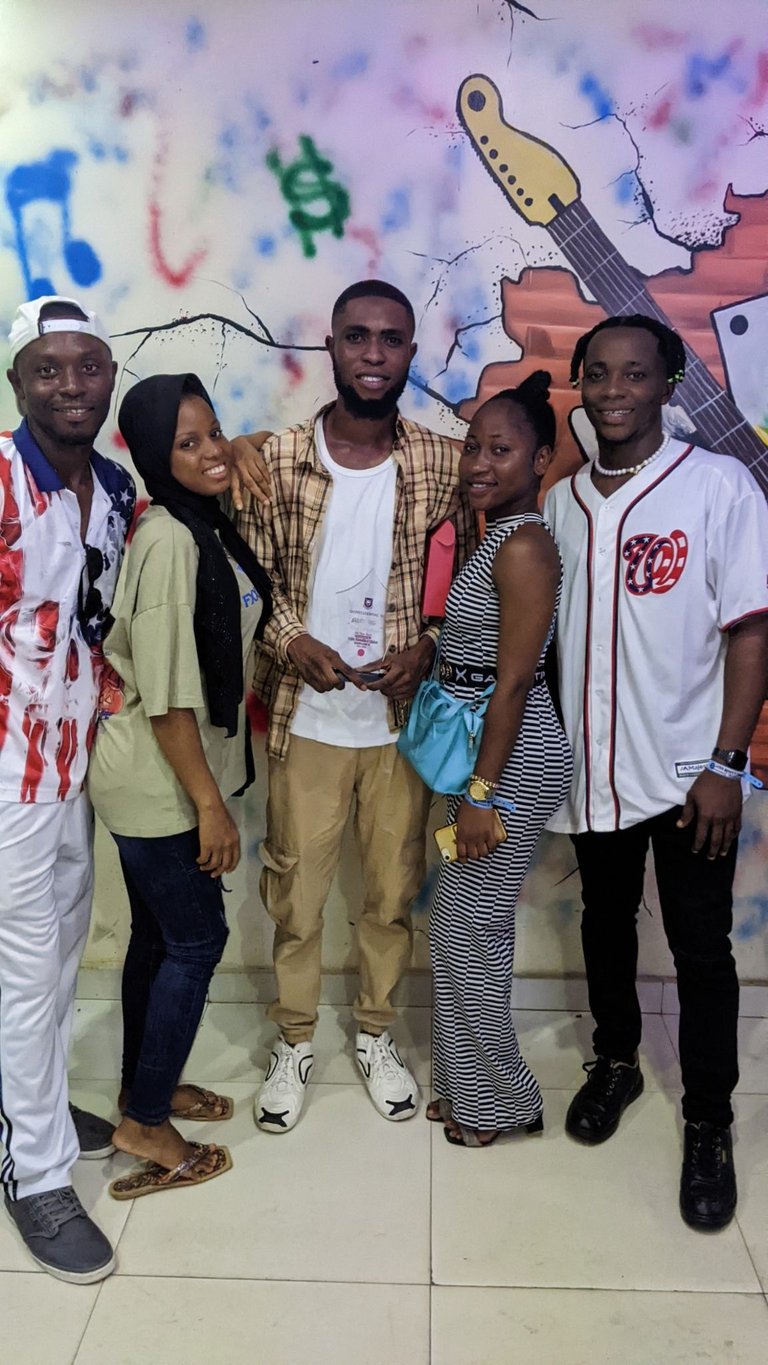 A picture of me and my team mates on the award night
In conclusion year 2022 is one the year i will never forget i honestly achieved more than what i just listed here i honestly do not have any set back i won throughout 2022 is a year I'm so glad better things happen in my life.
Thanks so much @momogrow for this amazing city prompt and bringing a beautiful topic to talk about, you can click here for participation
Here is my own entry for this entry and i hope you like it thanks for stopping by see you next time.
All the pictures in this story is either my pictures or with my course mates or team mates and i took it all with my phone
Posted using Neoxian City
---
---