7015 Packs Opened so far (Summary)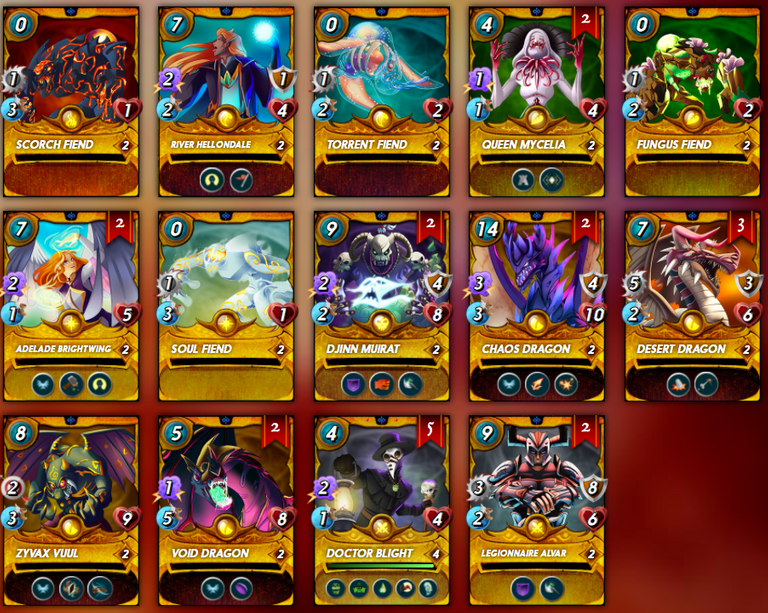 Greetings
Chaos Legion ist da und was soll ich sagen, ich bin begeistert. Die neuen Artworks sind wahnsinnig gut geworden und ich bin schon sehr gespannt auf die neue Meta und die neuen Taktiken, die sich mit den neuen Karten entwickeln werden.
Wie viele von euch ja wissen habe ich einige Packs im Pre-Sale gekauft. Etwa 7K davon habe ich bereits geöffnet und da dachte ich mir, ich schreib nochmal einen Post dazu. Einfach mal ein Fazit ziehen, wie meine Rewards bisher ausgefallen sind.
Einige von euch waren ja im Discord-Stream dabei, als ich etwa 6K Packs geöffnet habe und das war der Wahnsinn. Ich glaube wir hatten da alle eine Menge Spaß. Deshalb überlege ich auch um die Weihnachtszeit herum nochmal einen Haufen Packs zu öffnen.
Also dann, der Post behandelt meine Rewards, die ich bekommen habe und zeigt ob diese unter-/überdurchschnittlich gut ausgefallen sind.
Viel Spaß
Chaos Legion is here and what can I say, I'm thrilled. The new artwork has turned out amazingly good and I'm really excited about the new meta and new tactics that will develop with the new cards.
As many of you know, I bought a bunch of packs in the pre-sale. I have already opened about 7K of them and then I thought to myself, I'll write another post about it. Just take a look at how my rewards have turned out so far.
Some of you were on the Discord stream when I opened about 6K packs and that was amazing. I think we all had a lot of fun there. That's why I'm thinking about opening a bunch of packs again around Christmas time.
Well then, the post deals with my rewards that I have received and shows whether they are below / above average.
Have fun

Zu allererst, die Pack-Chancen kann man ganz einfach im SL-Discord im Channel sm-voters_hut abfragen, indem man den Befehl $drop eingibt.
First of all, you can easily query the pack chances in the SL-Discord in the channel sm-voters_hut by entering the command $drop

Durch Legendary Potions lässt sich die Drop-Rate von Legendarys von 0.8% auf 1.6% verdoppeln
Durch Alchemy-Potions außerdem lässt sich die 2% Chance eine goldene Karte zu bekommen auf 4% erhöhen.
Für 1 Pack (5 Karten) braucht man also 5 Legendary + 5 Alchemy Potion um dieses so effizient wie möglich zu öffnen.
With Legendary Potions the drop rate of Legendarys can be doubled from 0.8% to 1.6%
With Alchemy-Potions the 2% chance of getting a golden card can also be increased to 4%.
For 1 pack (5 cards) you need 5 Legendary + 5 Alchemy Potion to open it as efficiently as possible.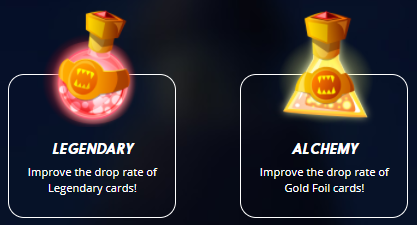 Das also gesagt, hier sind meine Ergebnisse:
So that said, here are my results: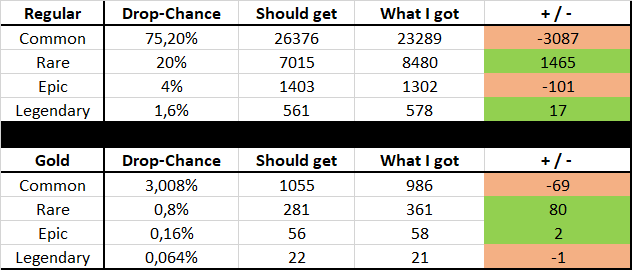 Wie man sieht hab ich zwar bei in ein paar Bereichen wie etwa Common oder regular Epic nicht so gut abgeschnitten, aber dafür eine Menge an Rares bekommen.
Alles in allem kann ich mich also nicht beschweren.
Mit dieser Ausbeute lassen sich etwa 2 max regular Decks bauen, allerdings strebe ich für meinen Account eine komplette Gold-Collection an. Ganz schaff ich es noch nicht ein Max Gold Foil Deck zu haben, dafür werden wohl noch ein paar Packs geöffnet werden müssen.
Wie immer, ich halt euch auf dem Laufenden
Euer Moriarty
As you can see, I didn't do that well in a few areas such as Common or Regular Epic, but I got a lot of Rares.
So all in all I can't complain.


With this opening, about 2 max regular decks can be built, but I am aiming for a complete gold collection for my account but I don't quite manage to have a Max Gold Foil Deck yet, I guess I'll have to open a few more packs for that.
As always, I'll keep you posted
Your Moriarty
---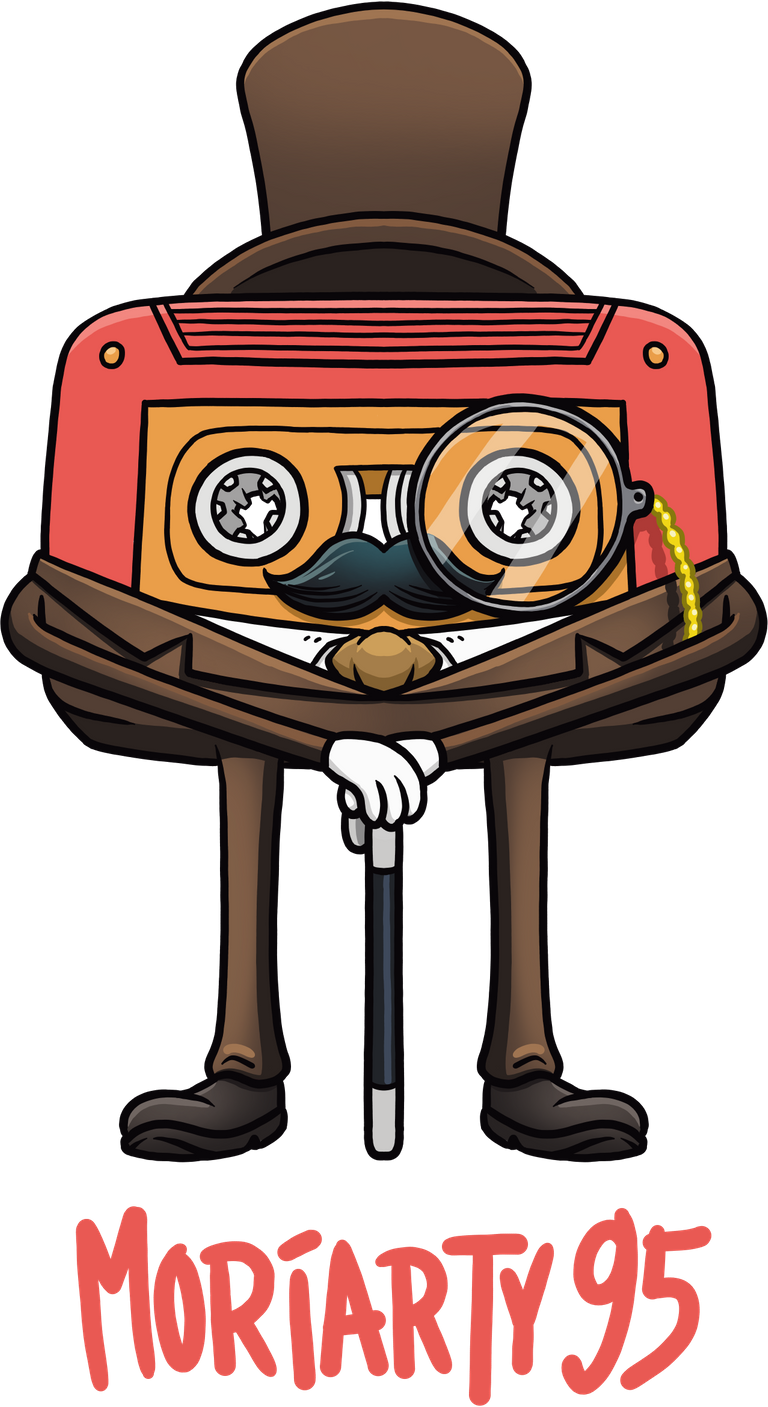 ---
---