Iniciativa Afectividad y automotivacion/Initiative Affectivity and self-motivation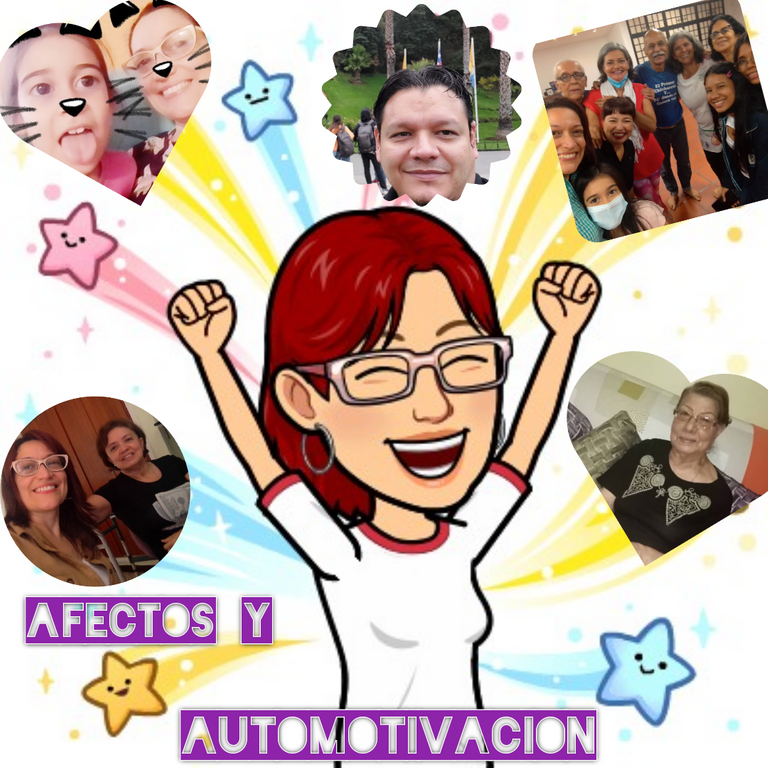 Saludos a la hermosa comunidad de #Holos&Lotus, y en especial muy agradecida a @damarysvibra por traernos un espacio valioso de reflexión con su iniciativa
En lo personal eso de automotivarme se me hace muy dificil, es por eso que este tema me llamo poderosamente la atención.
Cuando era adolecente me fijé metas muy claras y no titubeaba a la hora de tomar una decisión. Me automotivaba el deseo de superación y por eso estudiaba y trabajaba con mucha disciplina y determinación.
Ya entrados los 40, se me instalaron una serie de miedos y la confianza y determinación que alguna vez tuve para automotivarme comenzaron a diluirse.
Desde entonces hasta el momento acudo al "apoyo moral" para todo. Desde comenzar a hacer ejercicios hasta emprender empresas y proyectos importantes para mí.
Me gusta trabajar en equipo recibiendo y dando apoyo, en mi caso es un buen combustible que enciende la llama en caso de que esté dudando o caiga en apatía con respecto a lo que estoy haciendo.

Ahora voy con las preguntas que nos sugiere @damarysvibra:
Qué afectos encuentras automotivadores?
La familia y mis [email protected] son mis motivadores por excelencia. Sin embargo, el afecto que me hace salir del hueco más profundo y seguir con la vida adelante definitivamente es mi hija.
Desde que nació mi pequeña, he propiciado espacios de crecimiento personal procurando ser más que una buena madre, un mejor ser humano transitando este viaje de manera afectividad y en disfrute.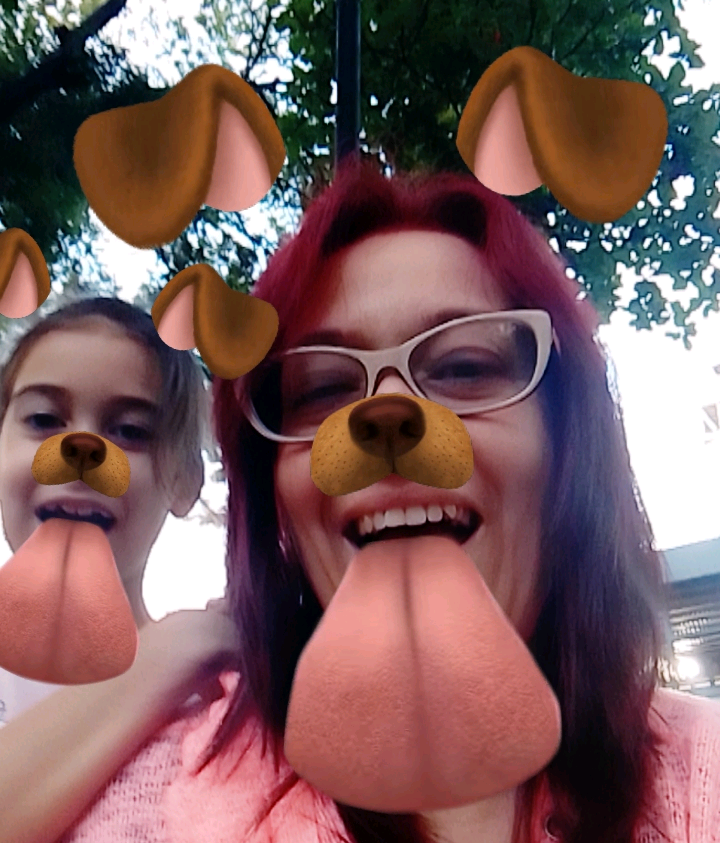 ¿Conoces alguna manera efectiva para automotivarte?
Por lo general si tengo algún proyecto en mente, o decisión importante y tengo dudas o miedo de dar el paso, tengo una amiga que me apoya dándome su valiosa mirada. Mi amiga Elizabeth es mi mentora espiritual, de negocios, de trabajo, y hasta financiera si amerita el caso.
Le tengo profundo respeto y confianza, además que considero que es muy objetiva y centrada. A veces la pasión y entusiasmo me desbordan y no veo a simple vista las posibles consecuencias.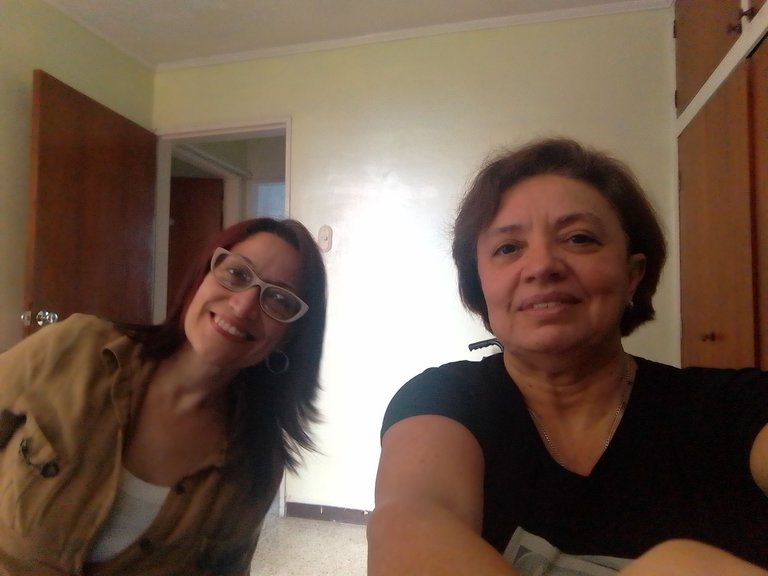 ¿Cómo ayudarías a una persona desmotivada?
Estar desmotivado en si es un indicio de que algo no está bien, puede ser desde el ámbito emocional, psicológico y hasta fisiológico. Encender de nuevo la llama de la pasión por la vida y motivarse requiere de algo importante: querer hacerlo y tener el coraje de pedir ayuda.
Si una persona está desmotivada definitivamente la invitaría a una sesión de Biodanza, a mi me funciona porque me siento en confianza para expresarme, además del bienestar que experimento.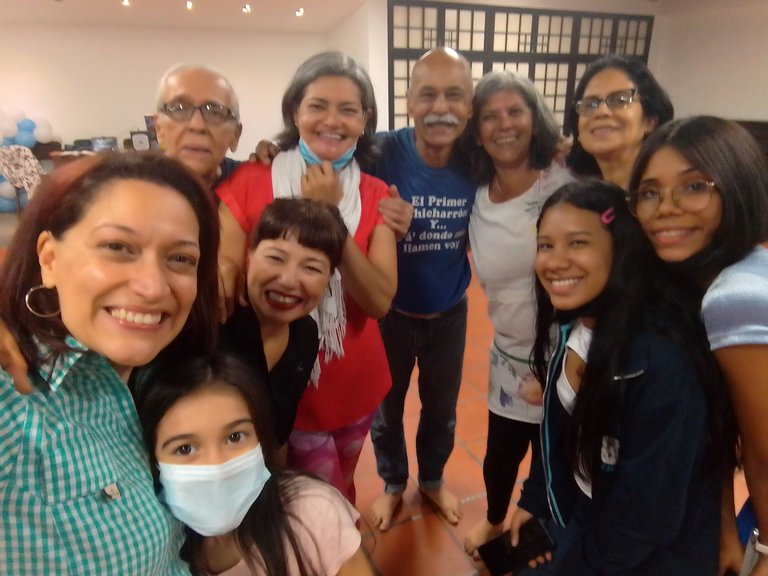 Grupo de Biodanza
En caso tal de que no le haga sentido la propuesta, entonces la invitaría a expresar su sentir a través de una conversación, que también es una herramienta poderosa para accesar a las creencias que nos limitan y no podemos ver.
¿Cómo te sientes en la relación afecto- necesidad de aprobación, aceptación y ego?
Definitivamente crecí en un medio dónde el afecto estaba muy vinculado a la aprobación y aceptacion. A mejor comportamiento y altas notas mayor era la aprobación y gratificación por parte de mis padres. Mi hermano y yo teníamos una competencia permanente por ganarse ese afecto.
Este ecosistema tan competitivo me hizo ser muy dura y exigente conmigo misma. En el ámbito profesional me esforzaba por sobresalir y ser reconocida como la "mejor" y "más eficiente", hasta que me dió gastritis y tuve que decidir entre me lo tomo con calma o empeora mi salud.
Mi ego aún latente, me recuerda que forma parte de mi identidad, y tengo a veces la necesidad de aprobación y aceptación por parte de mis afectos, sin embargo hoy en día soy más conciente. Con el tiempo he aprendido a ser auténtica, y aceptar mis luces y sombras.
También he aprendido a reconocer mis logros y aceptar las sugerencias de otras personas cuando es para mejorar.❤️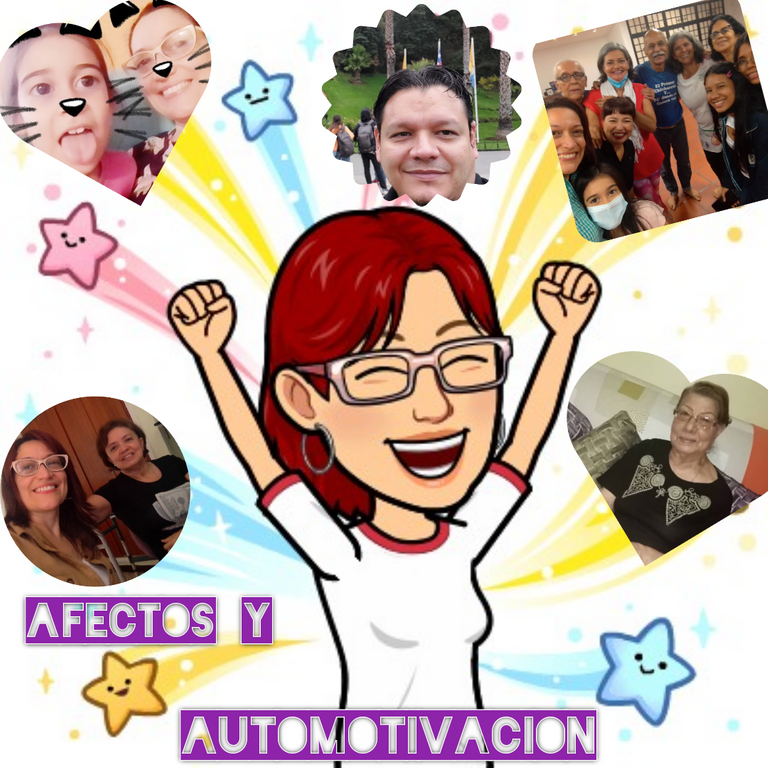 Greetings to the beautiful community of #Holos&Lotus, and especially very grateful to @damarysvibra for bringing us a valuable space for reflection with his initiative
Personally, self-motivation is very difficult for me, that's why this topic caught my attention.
When I was a teenager I set very clear goals and did not hesitate when it came to making a decision. I was motivated by the desire to improve myself and that is why I studied and worked with a lot of discipline and determination.
When I turned 40, a series of fears set in and the confidence and determination I once had to motivate myself began to fade away.
From then until now, I turn to "moral support" for everything. From starting to exercise to undertaking ventures and projects that are important to me.
I like to work in a team receiving and giving support, in my case it is a good fuel that ignites the flame in case I am hesitating or fall into apathy about what I am doing.

Now I go to the questions suggested by @damarysvibra:
What affections do you find self-motivating?
Family and friends are my motivators par excellence. However, the affection that makes me get out of the deepest hole and move forward with life is definitely my daughter.
Since my little girl was born, I have provided spaces for personal growth, trying to be more than a good mother, a better human being, going through this journey in an affective and enjoyable way.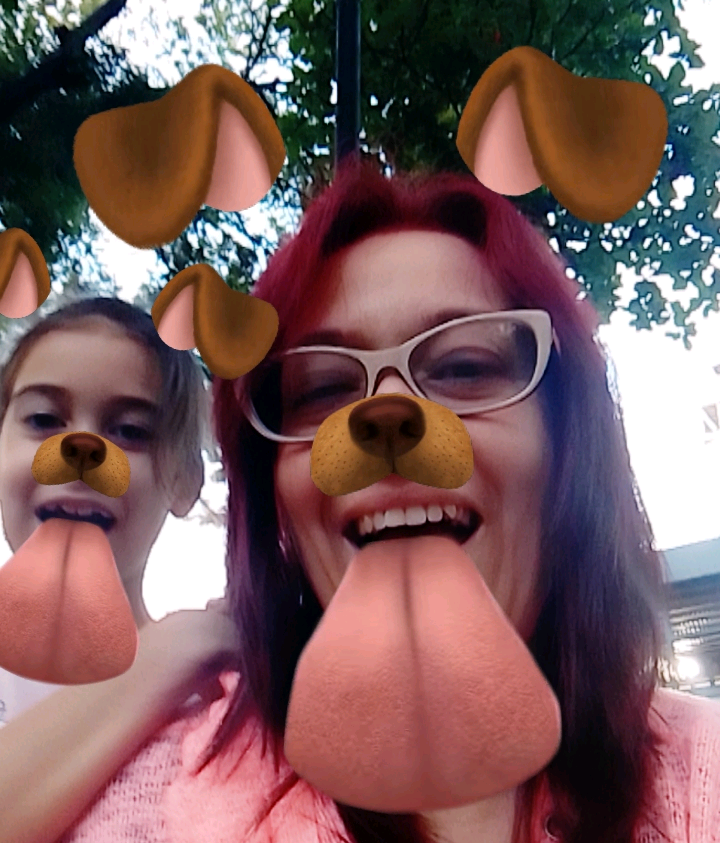 Do you know of any effective way to self-motivate yourself?
Usually if I have a project in mind, or an important decision and I am hesitant or afraid to take the plunge, I have a friend who supports me by giving me her valuable insight. My friend Elizabeth is my spiritual, business, work, and even financial mentor.
I have deep respect and trust for her, and I consider her to be very objective and focused. Sometimes my passion and enthusiasm overwhelm me and I do not see at first glance the possible consequences.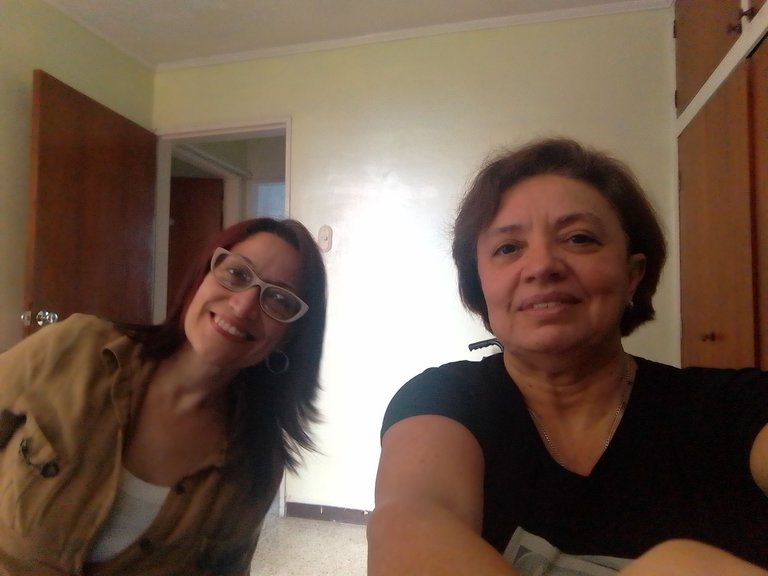 How would you help an unmotivated person?
Being unmotivated in itself is an indication that something is not right, it can be from the emotional, psychological and even physiological. To rekindle the flame of passion for life and to motivate oneself requires something important: to want to do it and to have the courage to ask for help.
If a person is unmotivated I would definitely invite them to a Biodanza session, it works for me because I feel confident to express myself, in addition to the well-being I experience.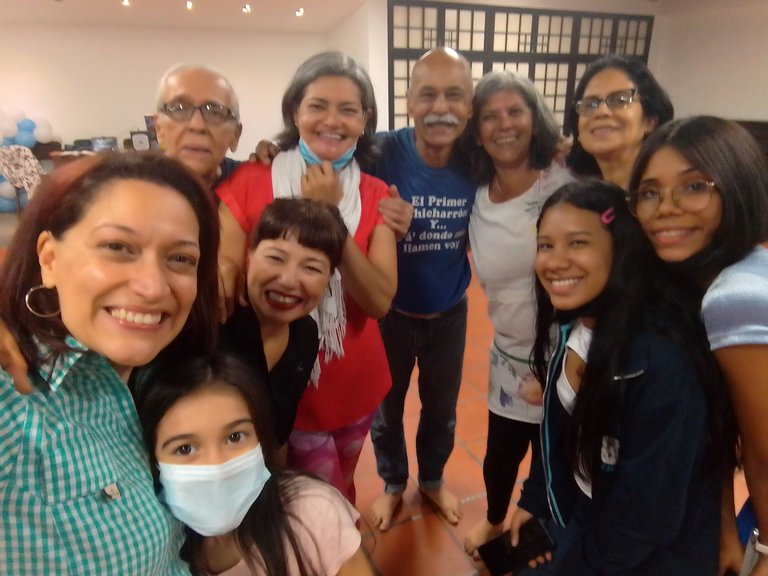 Biodanza Group
In case the proposal does not make sense to you, then I would invite you to express your feelings through a conversation, which is also a powerful tool to access the beliefs that limit us and we can not see.
How do you feel about the relationship of affection - need for approval, acceptance and ego?
I definitely grew up in an environment where affection was very much linked to approval and acceptance. The better the behavior and the higher the grades, the greater the approval and gratification from my parents. My brother and I were in constant competition to earn that affection.
This competitive ecosystem made me very tough and demanding of myself. Professionally, I strived to excel and be recognized as the "best" and "most efficient", until I got gastritis and had to decide between taking it easy or worsening my health.
My ego, still latent, reminds me that it is part of my identity, and I sometimes have the need for approval and acceptance from my loved ones, but today I am more aware of it. With time I have learned to be authentic, and accept my lights and shadows.
I have also learned to recognize my achievements and accept other people's suggestions when it is for improvement.

Translated with DeepL.com(free version)/ Traducido con DeepL
Avatar Made with bimoji app/ Avatar realizado con la aplicación bimoji
Banners Made with flyer maker app/ Separadores realizados con la aplicación flyer maker.


---
---