Needlework: The Transformation Of Hilux Car Seat @mosesessien
Hey guys!
Good morning, my co-needlework members! How are you all doing today? I hope you are all doing great, because for me, I am doing pretty well. Today is the beginning of weekend and i wish all a successful weekend.
I always feel so happy when every i delegate my time to create a post here in this amazing community, it is one of my best community in hive and it was the first community i show interested and i discover the are alot of good people here especially the creator of this community and their team and also all the members of this community, i have nothing to offer than to say God bless you all and granted all your request in Jesus name amen.
Today i am here to share the goodnews of God for always being with me and also open work for me to do in my shop. Because he knows I really need money so that I can take care of my unborn child during delivery.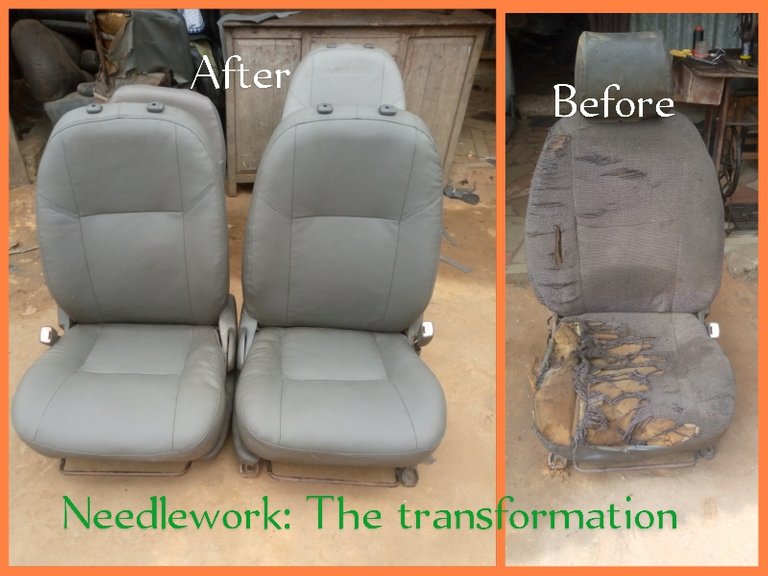 This seat you see above was given to me by a police officer with whom I worked on their Hilux seat last year, and He promised to bring another job for me, and he finally fulfilled his promises, and I was very happy when He brought it to me on Monday and other me to start work as fast as possible, so I did so that same Monday, and it took me from that Monday till today, which is Friday, to finish up, and i choose to share it with you guys all.
Before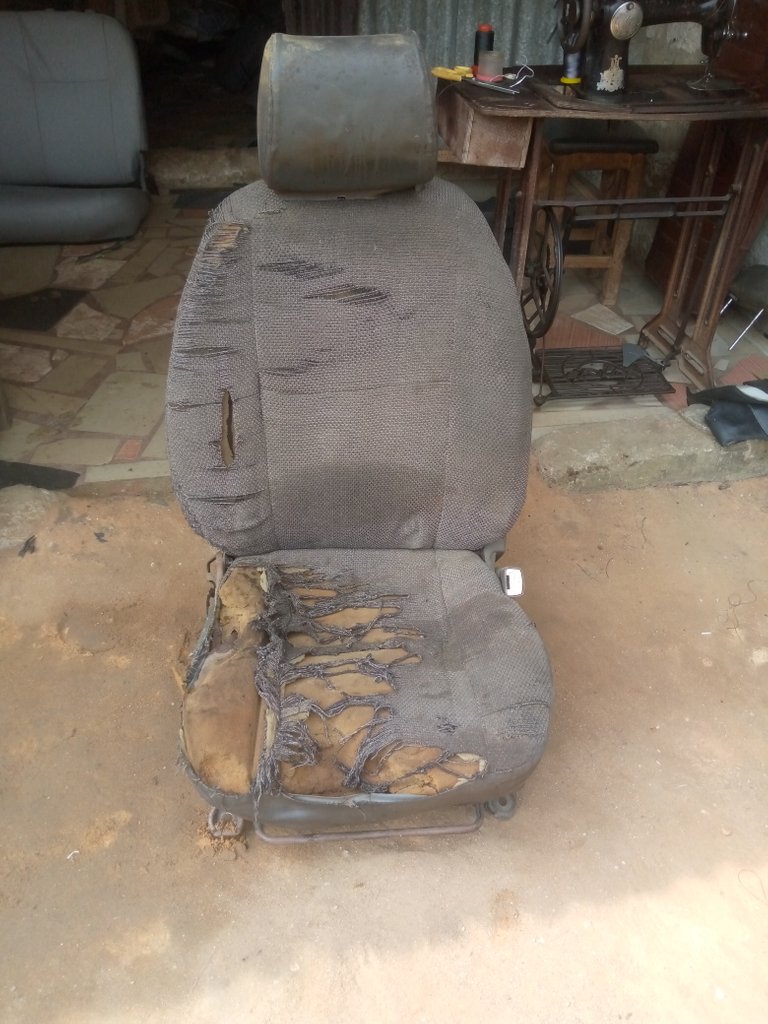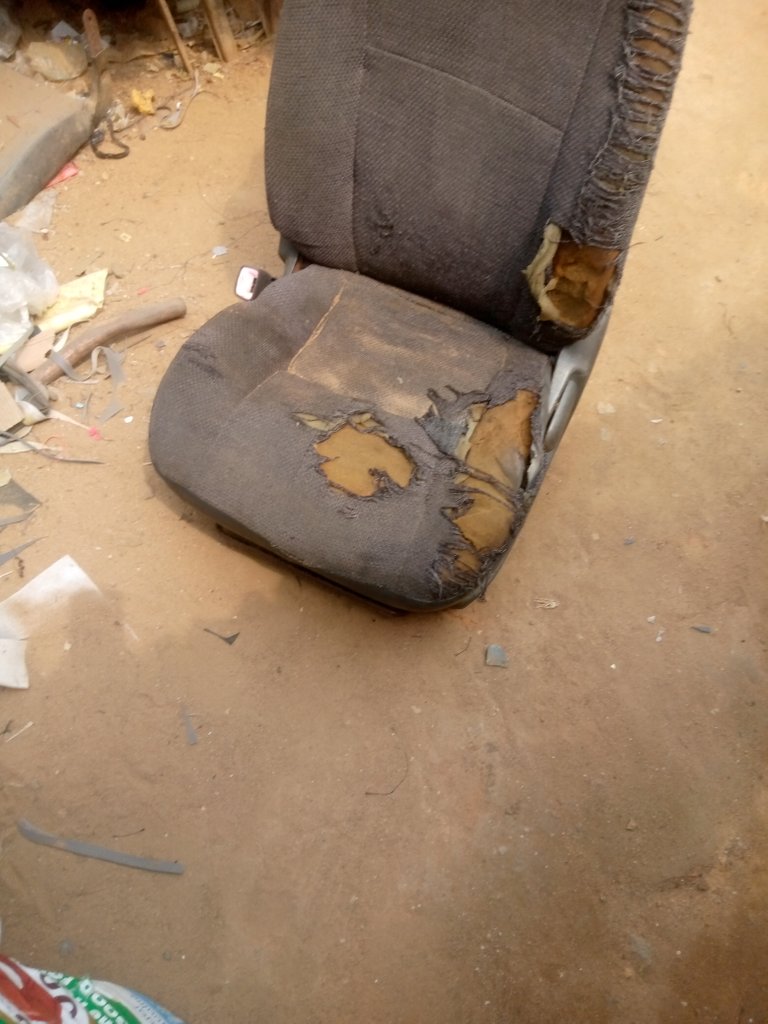 After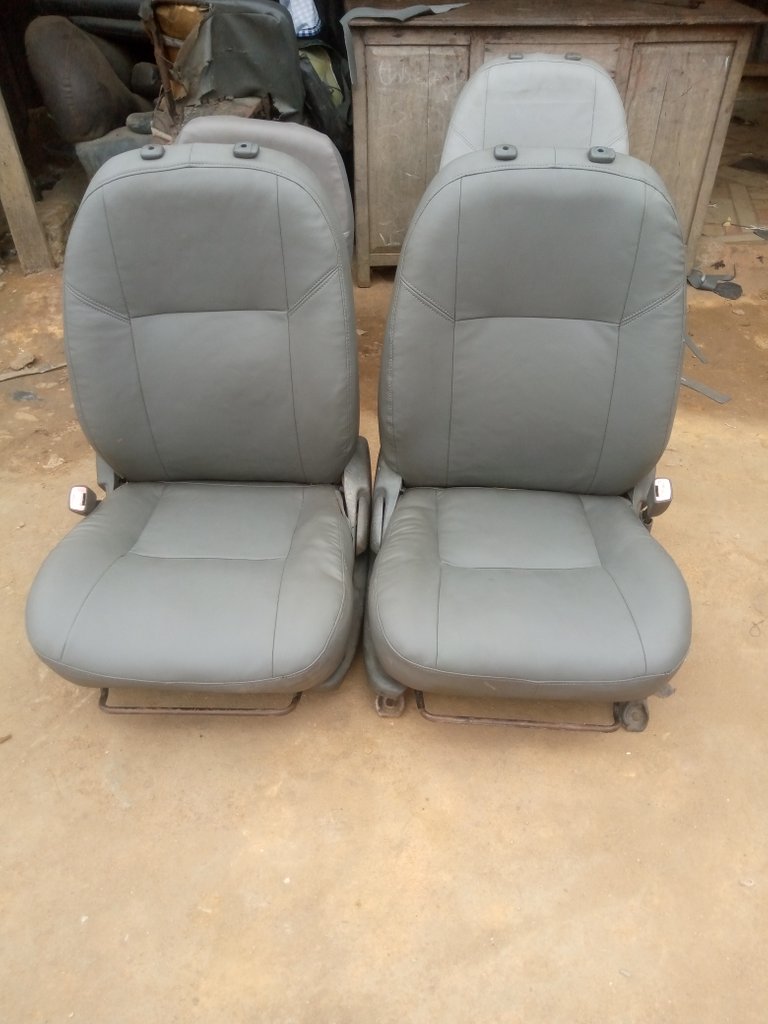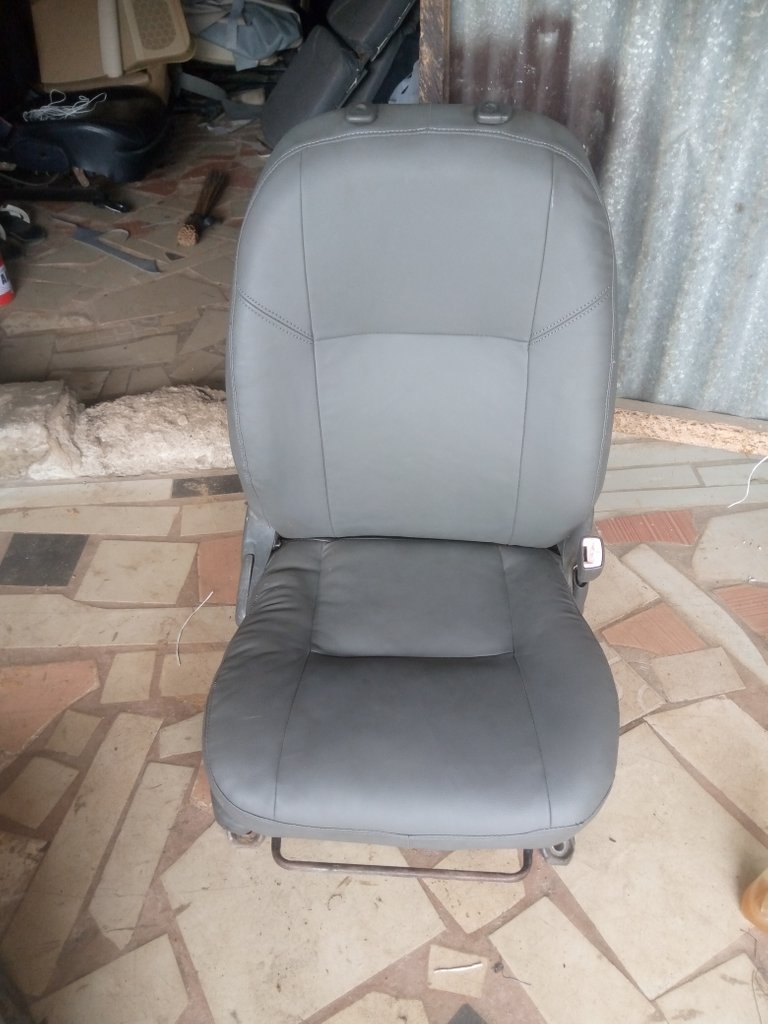 Looking at the before and after photos you can see this is really transformation. The seat was very rough, and the owners stopped using the car for one year. When I started working on the seat, I did not believe it would come out this beautiful, so even I was surprised to see the outcome, and I was so happy. And when the owners visited to get their seat, I felt so happy to the extent that he still promised to bring another job for me.
To make it really special, I would love to share a little DIY process on how I made this seat. I will be using one of the front seat to discrib my process and has usually it simple.
Let's get started.
After i recieve the work the first thing i did was, i when to market to get a new leather for the seat that match with the interior of the car.
After getting all the material set, I then separate the seat from the back for easy upholstery.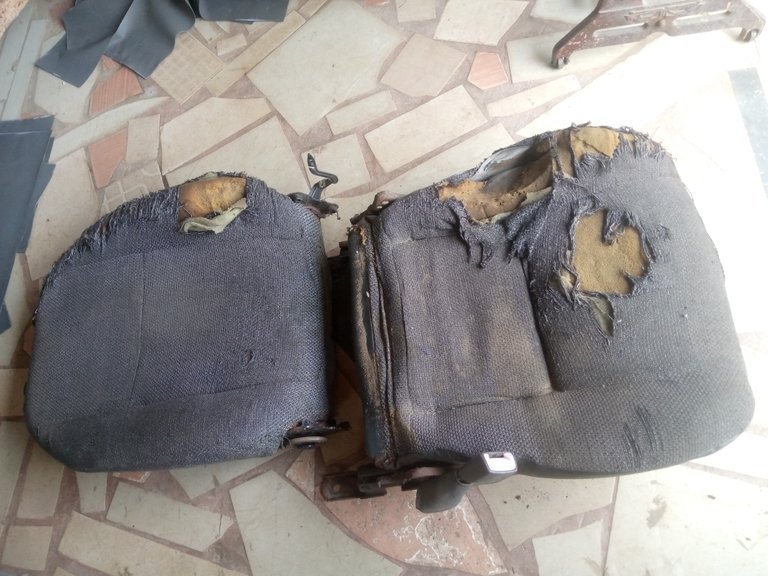 After loosing the seat , i then use a measurement tape to took the measurement of each pattern on the seat.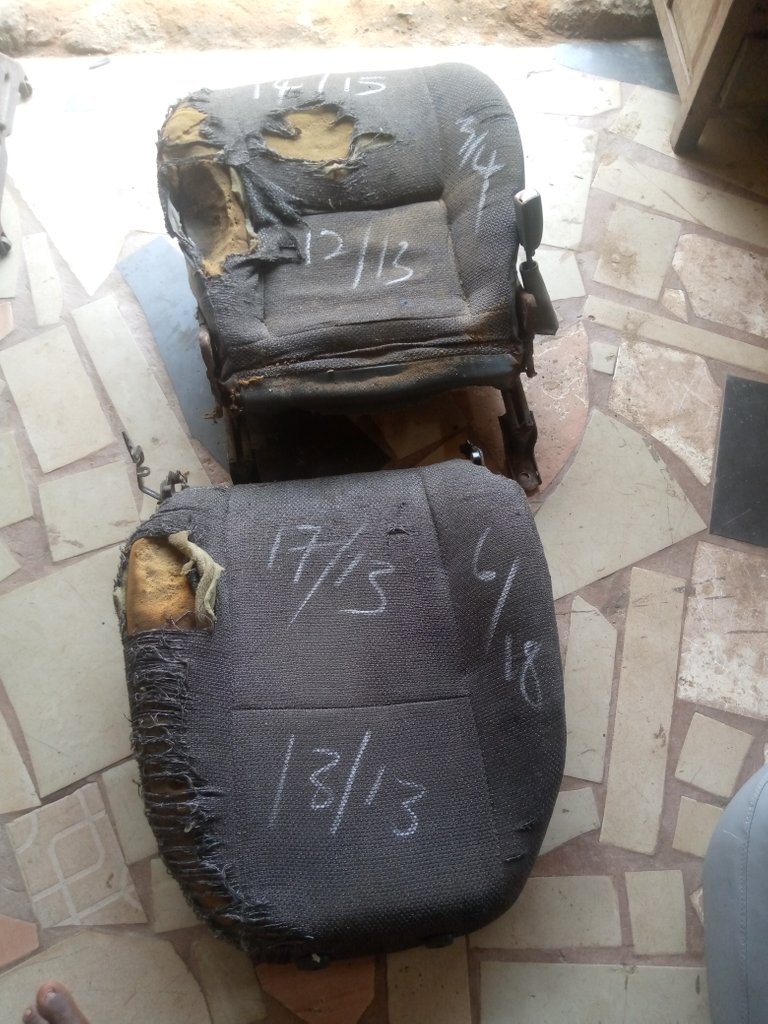 After taking the measurement, i then transfer the measurement to the new leather, marking and drawing on the shape and then cut them out.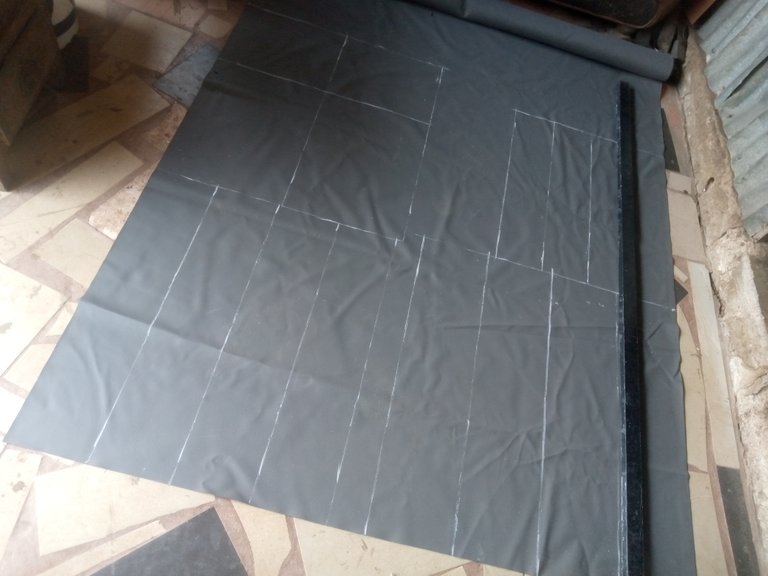 To make it fast for me, since i have the pattern of an Hilux seat i then place it directly to the new leather to get the shape of the seat.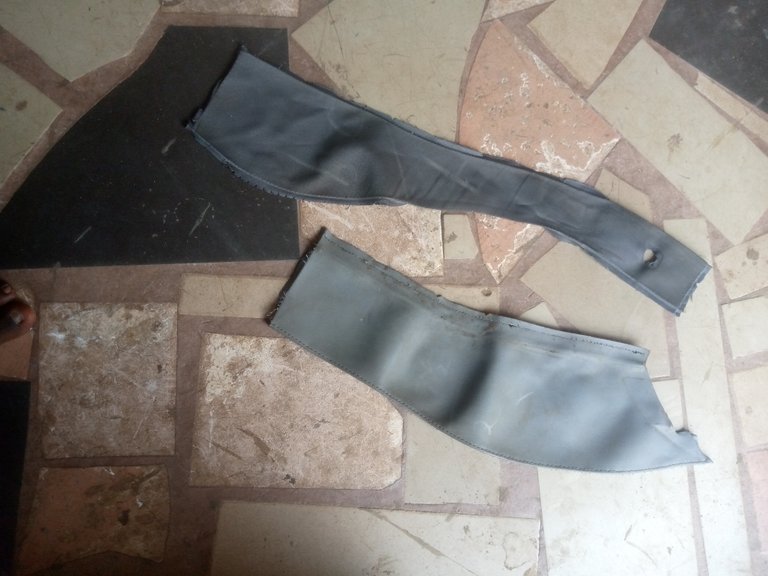 I then place the pattern on a roofing material; you can also use form just to make it stronger and thicker.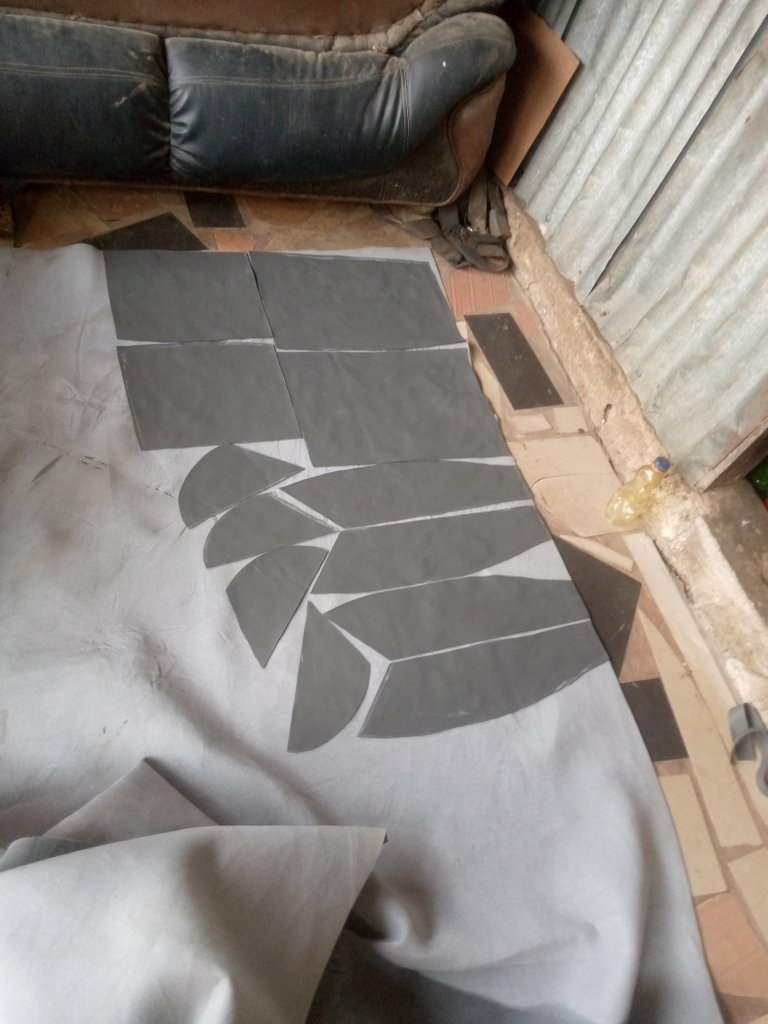 After gumming it to a roof material, I then cut it out for the sewing process.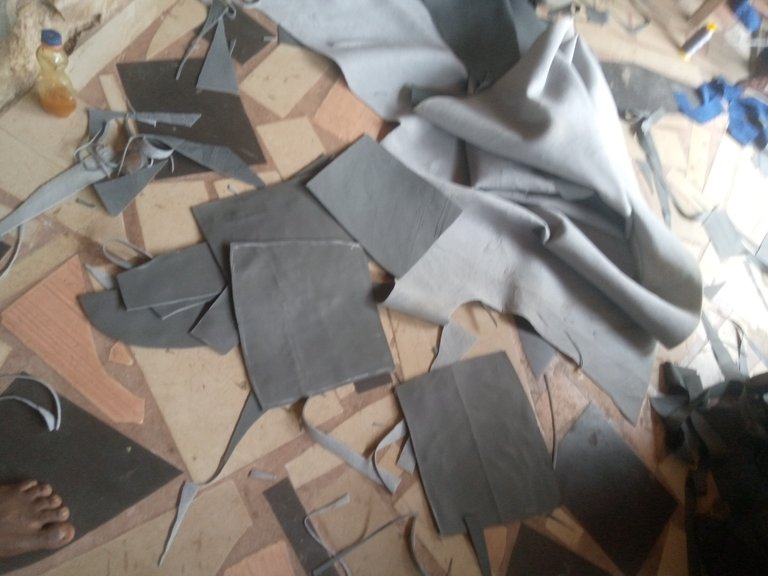 Without wasting of time, i then use a sewing machine to join those pattern together to get my new seat cover.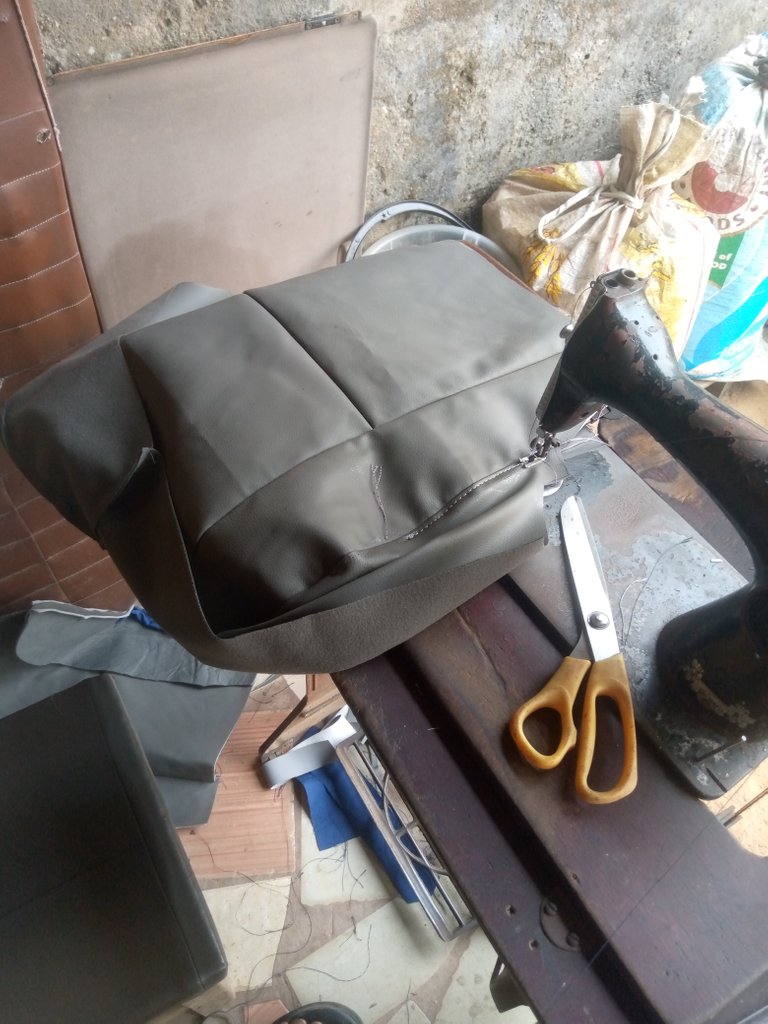 After sewing the seats cover, i then clips it to the old seat .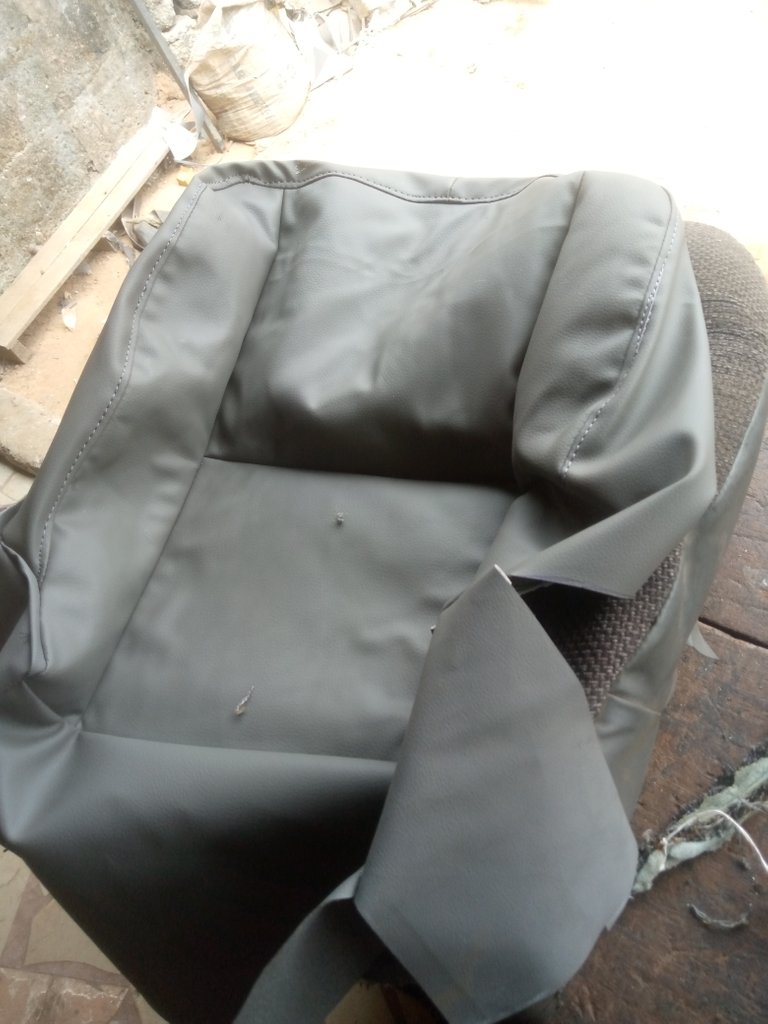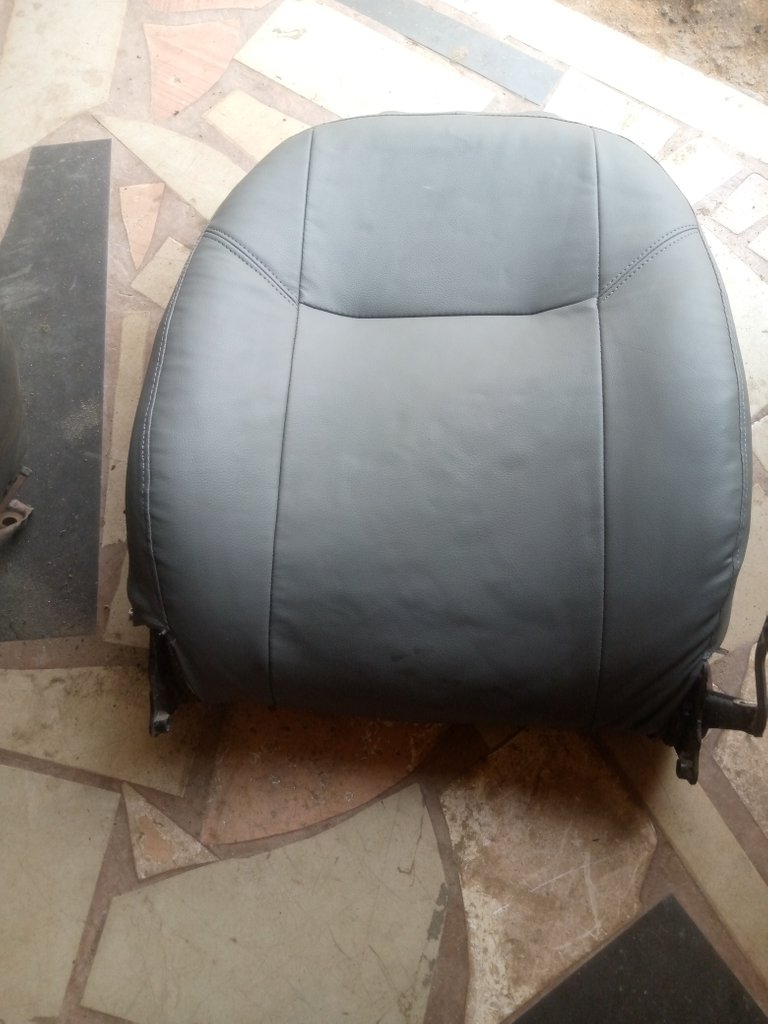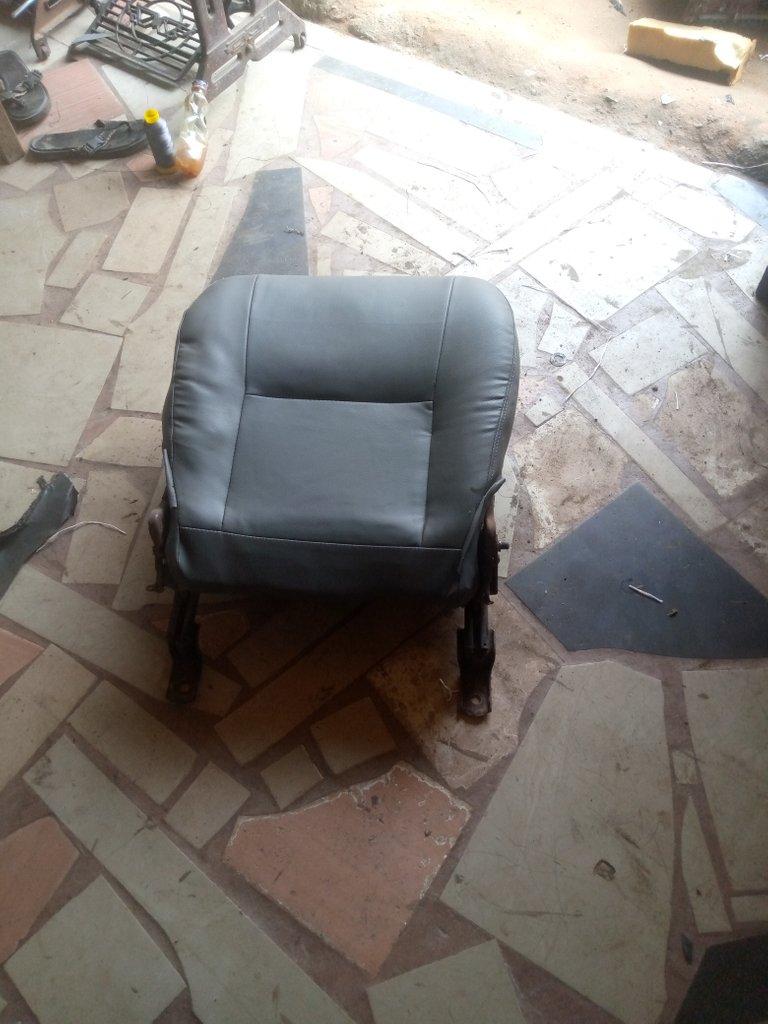 After clipping the new seat cover, the seat is now ready.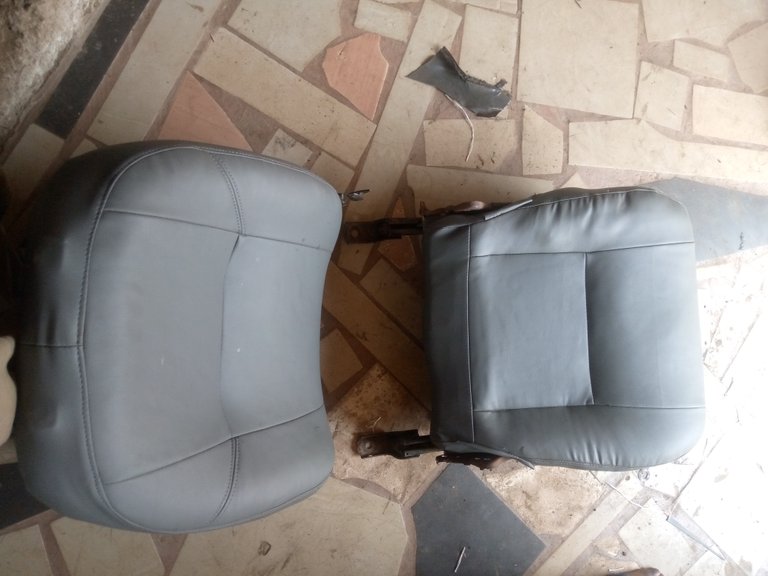 I finally tight them back has i loose it and here is the outcome of it.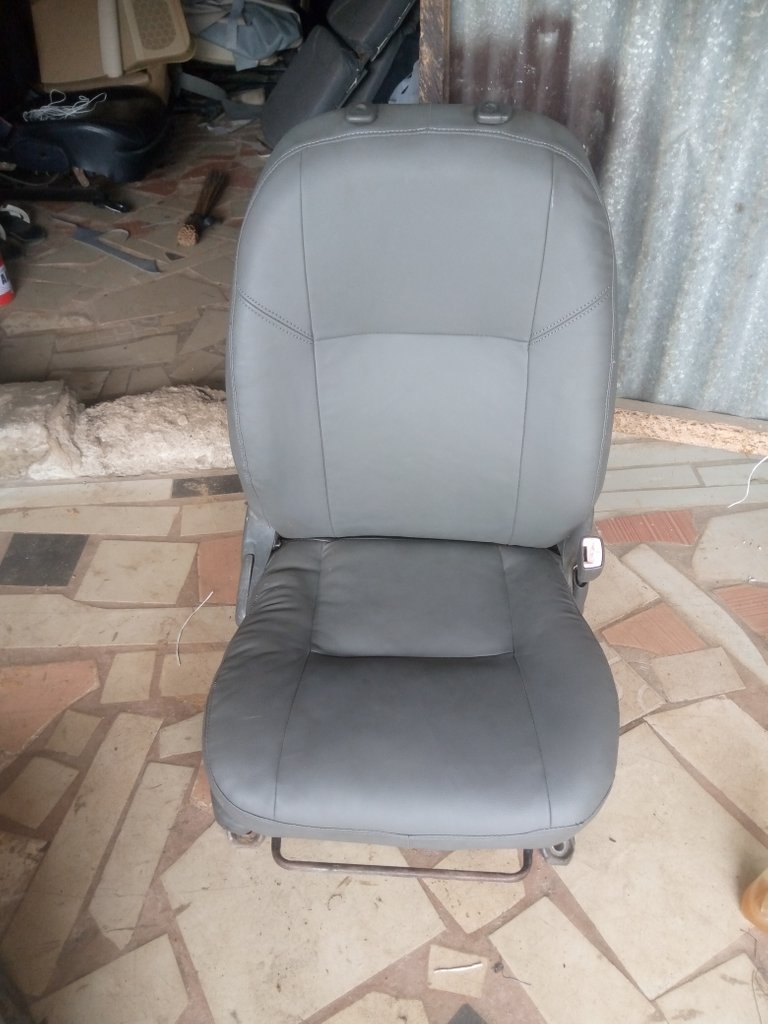 I hope this is beautiful. I am really happy for the completion of this work.
Special thanks to these special people of this community: @crosheille @lauramica @kattycrochet @marblely @needleworkmonday and also to all the members of this community.
Thanks for your support and for stopping by. I look forward to your publication.
---
---