MPATH Weekly Report - 28 April 2022
Welcome to the MPATH Weekly Report.
These reports will now be as short as possible.
Anybody still holding MPATH tokens best sell them at market prices.
We have enough funds to cover all outstanding tokens, but we're not hanging around for years waiting for some members to rise from the ashes. We shall carry on posting until we stop, but shall no longer post on LeoFinance as these will really not be of interest to anybody other than MPATH holders.
Posts may appear repetitive but they are not identical, as there are updates to the numbers; and if those numbers should stay the same, it just means no member activity has taken place since the last post.
If you missed the news, here is the relevant announcement.
NEW. We have bought back all tokens on the market at 0.60 HIVE. We shall now decrease the price by 1 cent per week. There are not many MPATH tokens still in member hands, so at some point I shall close this permanently - Im not waiting months.
This week has seen the number of MPATH tokens drop by some 100, and the buyback price has now dropped to 0.59 HIVE.
Here is a graph of the MPATH token price. (Thanks to @gerber for the discord-bot.)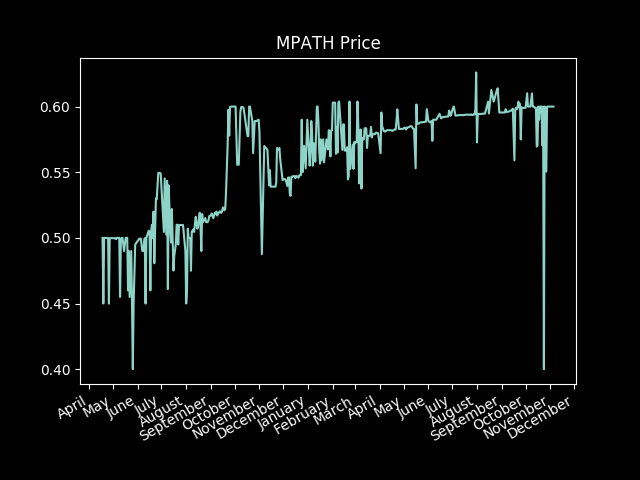 MPATH members have received healthy votes, good weekly rewards and a slowly increasing token price. I hope everyone has been entertained.
For full details of how it all worked, please read How the MPATH Program Works [May 2020].
Have a good week!
---
---
The MPATH headline figures are:
MPATH tokens active = 1,250 (-0)
Total HIVE = 960
MPATH ABV = 0.580 HIVE (-0.01)
Sale Price = 0.633 HIVE (spread 0.033 HIVE)
Earnings Distribution = closed
The Asset Backed Value (ABV) is our total holdings calculated in HIVE divided by the number of active MPATH tokens.
Any questions, please ask in the comments below or in our public chatroom.
---
Building Hive's Fintech
[BUY MPATH] - [READ MPATH]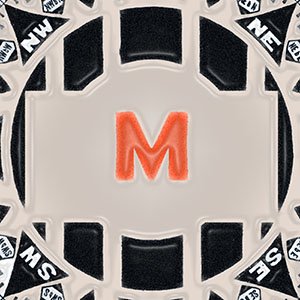 [BUY new M token] - [READ M posts]
---
---