Age is just a number .
We see many old people in many places doing hard work. It is painful to see them. But sometimes there is nothing to do. You are forced to work with them. I am sharing an experience of my life. Actually, the reason for saying this is that the person I am talking about died today. Suddenly I came to know this news. An old colleague of mine gave me this news. So the person I am writing about was about 60 years old. He used to work as a daily laborer while I was working on a project. He was illiterate. He had a family. He had one son and one daughter. They are educated. They also worked. He used to earn enough money. But this person would not take their money. He used to say that he would earn his living by working.
But we did not have the rules to employ such old people. Because in our heavy construction work such old people were not allowed to work. But one problem is that some local people have to be provided jobs while doing such projects. Educated and uneducated people of all types have to provide work. And it takes some local workers who do small jobs. Even if it was a small job, they had to move very heavy loads.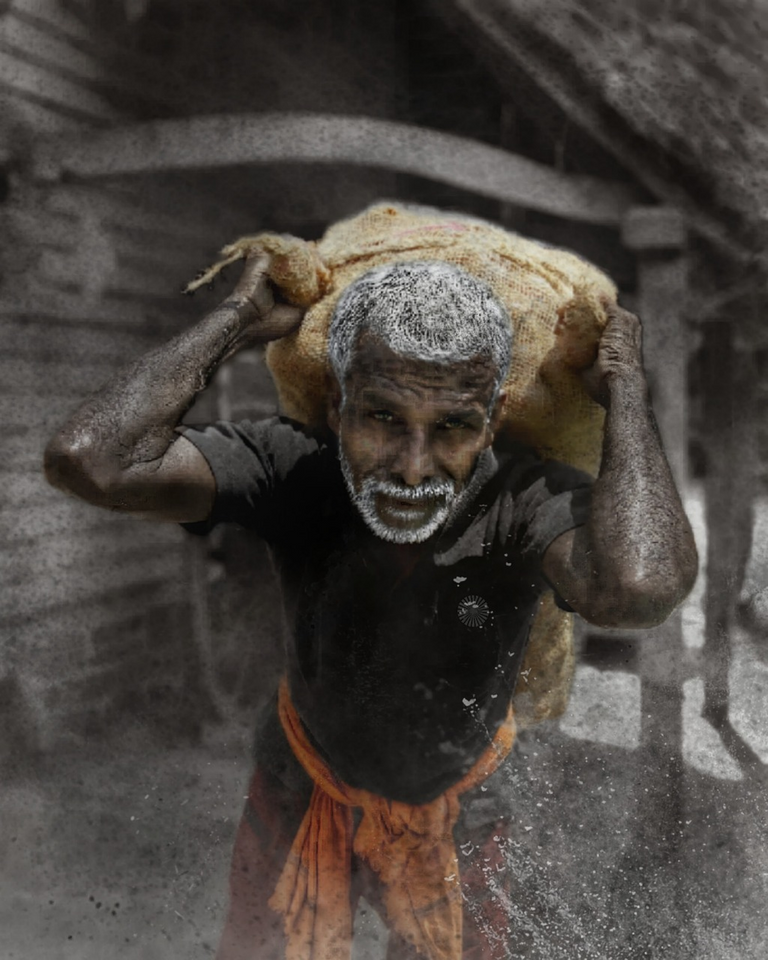 So this person used to do such things. I watched him work all the time I was there. He was a very hardworking person. He had some physical problems. But that didn't stop him.Working time was 8 hours per day.
We forbade him to come to work. But every morning before 8 am he stood at the gate of the project. For such work on site, no workers other than these local workers are available. So the company also appointed them daily for their work. Salary is not much. When we were at the site we saw them doing heavy work in the sun. We were exhausted walking the entire site but they still worked. The man had no bad habits. He sang very beautifully. During the rains he used to sit in one place and sing loudly.
It can be said that he was a role model in our work. We have never received any complaint about him.
He had only one request in our work that he cannot work in a high place. When we didn't want to work outside in the sun, our sir used to give us examples. The day I left the project I saw him from inside the car standing by the gate. I didn't call him because if he stepped out of line, he might not have been hired that day.
The sudden news of his death today reminded me of those days. I did not know the details of how he died. Age is just a number. He is a real example in my life that any kind of work can be done at any age if you want to work.
---
---