Amateur Lessons For Crypto Enthusiast During A Bearish Season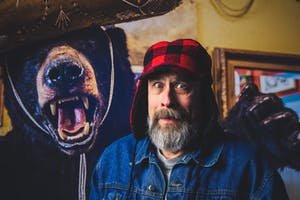 Brett Sayles
To start with,we need to know the meaning of a bearish market. There are two major markets in a trading season and these two markets come into play with a widely known feature. The markets are known as Bearish and Bullish markets. For today, we shall take a cursory look at what a bearish market is.
Bearish Market Defined
As an amateur in crypto, I find some of these terms rather too konk to comprehend. If you are my kind, then follow this post to the end.
A bearish market is simply known as the period when the prices of assets ( in cryptocurrency deals, assets are your tokens and you should handle them jealousy) reduced by at least 20%.
No one, investors inclusive wishes to experience the backlog of the bearish market.
Trying to fight back could be more dangerous , however.
Nobody ever desires to be caught with a bear market, but not too worry if you find yourself in the middle of falling stock or crypto prices, there are some strategies that you can put to use.
You can take a practical and defensive step, accumulating more tokens in a regimented way as prices decline to pick up tokens on sale.
You may also play the offensive and take a short position in the market, profiting as prices decline.
As always said, this is not financial advice but a piece of writing that comes from experience in my walk through the crypto verse.
Strategies To Take In A Bearish Market
The following may be considered during the bearish market period.
1. Control Your Fears
During this period of consideration, crypto owners and investors usually make the wrong financial decision because of the fear of losing their assets. Remember that fear is an emotion and it must not be allowed to take away our strategy of financial decision making.
F. Forget
E. Everything
A.And
R. Run
This acronym is an indication of what gear can do to you. This is to say that fear as a huge factor can control our financial decisions. Little wonder some people curled the acronym as
F. False
E. Evidence
Appearing
R. Real
2. Play Dead
Like they say, when you see a grizzly bear, play dead or you become the bear's lunch. An investor or a holder could just allow the bear rule to take its turn and do all sorts of market control, it won't be forever. It is that the bullish does not have a chance to take the lead.
To play dead could also mean a time to pour more investment in an asset during the bearish season. This is done in an expectation to reap the yield when the market turns the other way.
3. Invest Only What You Can Let Go
Like I said in my walk through crypto, any investment I make, I am ready to let go in case they do not yield as much as I expected or the project nosedive to zero. Making this decision would make you decide where to follow or put your treasure in.
Do not allow the greed of reaping much profit make you put all your eggs in one basket.
Ensure that while the bearish market continues as an investor, you should be very calculating what you put into it.
Don't forget that the bear market can be very destructive.
4. Hold What You Have (HODL)
To keep what you have is another strategy of maintaining a stand during a bear market.
Cryptocurrency investors use this term to indicate a refusal to sell crypto assets whether the prices increase or decrease.
Perhaps, you have been having mixed feelings about what is currently ongoing in the market, everywhere being red, do not be taken aback because it will surely come to what you have seen before and in some cases it will come higher when the market turns bullish.
---
---