[Eng & Esp] 21st Century Problems of Parenthood | Problemas de la paternidad del siglo XXI
21st Century Problems of Parenthood
Good afternoon Hivers!!
This morning, a young boy was sent to my office for admission purposes. He is just twelve years old. I expected that his parents should come with him but they were nowhere to be found.
I had to ask the little boy for his parents' contacts. The mother was the first I called. She was so busy that she couldn't even pick my calls. The boy, Martins, said his mother works in one of the new generation banks and the father is a site engineer.
When I called the father, he responded but his understanding of the responsibility he has for his ward is short. I was so dazed that I asked him to see me, else the boy won't be attended to.
You will be amazed to know that 21st century parents have neglected their roles and sublet it to school teachers. The reason why our society is rotting to moral decadence. What do I mean? Some of the under-explained factors will give an insight to it all.
Problemas de la paternidad del siglo XXI
Buenas tardes Hivers!!
Esta mañana, enviaron a un niño a mi oficina con fines de admisión. Tiene apenas doce años. Esperaba que sus padres vinieran con él, pero no estaban por ningún lado.
Tuve que preguntarle al niño por los contactos de sus padres. La madre fue la primera que llamé. Estaba tan ocupada que ni siquiera podía atender mis llamadas. El niño, Martins, dijo que su madre trabaja en uno de los bancos de nueva generación y el padre es ingeniero de obra.
Cuando llamé al padre, respondió, pero su comprensión de la responsabilidad que tiene por su pupilo es breve. Estaba tan aturdido que le pedí que me viera, de lo contrario, el niño no será atendido.
Te sorprenderá saber que los padres del siglo XXI han descuidado sus funciones y se las han subarrendado a los maestros de escuela. La razón por la que nuestra sociedad se está pudriendo en la decadencia moral. ¿Que quiero decir? Algunos de los factores subexplicados darán una idea de todo.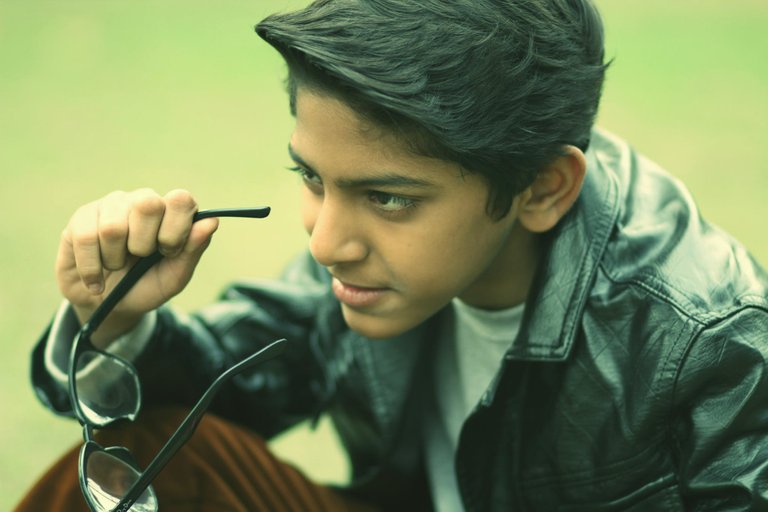 Suleiman Muktar
Limited Time
Nowadays, you will find parents who do not know their wards. Some kids don't even know who their father is. This is so because they come back late to the home when the children had gone to bed and leave very early before the rise from bed.
The excuse for this is that they are looking for their daily bread. As much as that is good, the effect of the vacuum is far consequential on the children. I consider 40% of immorality in the society by children as the failure of parenting.
Some classes of people have reportedly attached these issues to the internet but the truth remains that we can have completed children when parents are involved in the learning procedures of the wards.
Tiempo limitado
Hoy en día, encontrarás padres que no conocen a sus pupilos. Algunos niños ni siquiera saben quién es su padre. Esto es así porque regresan tarde al hogar cuando los niños se han acostado y se van muy temprano antes de levantarse de la cama.
La excusa de esto es que están buscando su pan de cada día. Por mucho que eso sea bueno, el efecto de la aspiradora es muy importante para los niños. Considero que el 40% de la inmoralidad en la sociedad por parte de los niños es el fracaso de la crianza.
Según los informes, algunas clases de personas han adjuntado estos problemas a Internet, pero la verdad es que podemos haber completado a los niños cuando los padres están involucrados en los procedimientos de aprendizaje de las salas.

Joseph Redfield
Deformation or Information
A child can only know what he is informed. Parents help their wards learn new information in different careers. Hence, when a parent is available, the child will be able to learn under him or her.
Education is just an arranged process of passing information to learners. When a child is informed, then it becomes easy to incorporate that in their daily living.
Friendship
Show me your friends and I will tell you who you are.
This saying goes a long way to explain who a child turns out to be. A parent ought to find who the friends of their wards are.
Friendship brings influence which in turn molds the behaviour of the child. If a child is well mannered, it then becomes easy to corroborate a society where good manners will be exhibited by all.
Peer influence is one social issue that every child would have to face but the preparation to face this challenge would be given by the parents.
Sleep and Play Routines
Children should be drafted into what they ought to do and not do. A positive guide will go a long way in ensuring that a child is given a fair chance to apply his environment to his personal growth and development.
It is fine to give a child the opportunity to use his time but be checked by his parents. If the parent does not create the atmosphere, the child tends to drift to doing what he feels is normal, unknowing to him, heading for the rocks.
To many, it had become a daunting task to be a parent. In fact, some.men gave had to abdicate their roles as fathers to stay single. One must count the cost before venturing into parenthood.
Moral Values
The home front is the first contact of the child with the world. It's there the child gets the first training. Hence, all parents ought to give it a high-flying touch by ensuring their wards are tutored with morals.
A morally upright child in this dispensation is an asset to society. It appears that most parents have neglected this responsibility. This is why the morals of children you see around these days have depreciated.
We rather have children who are bullies and are not respectful to elders and constituted authorities.
Deformación o Información
Un niño sólo puede saber lo que se le informa. Los padres ayudan a sus pupilos a aprender nueva información en diferentes carreras. Por lo tanto, cuando un padre está disponible, el niño podrá aprender con él o ella.
La educación es solo un proceso organizado de pasar información a los alumnos. Cuando un niño está informado, se vuelve fácil incorporarlo en su vida diaria.
Amistad
Muéstrame a tus amigos y te diré quién eres.
Este dicho explica en gran medida quién resulta ser un niño. Un padre debe averiguar quiénes son los amigos de sus pupilos.
La amistad trae influencia que a su vez moldea el comportamiento del niño. Si un niño tiene buenos modales, entonces se vuelve fácil corroborar una sociedad donde los buenos modales serán exhibidos por todos.
La influencia de los compañeros es un problema social que todo niño tendría que enfrentar, pero la preparación para enfrentar este desafío la darían los padres.
Rutinas de sueño y juego
Los niños deben ser reclutados en lo que deben hacer y no hacer. Una guía positiva contribuirá en gran medida a garantizar que el niño tenga la oportunidad justa de aplicar su entorno a su crecimiento y desarrollo personal.
Está bien darle a un niño la oportunidad de usar su tiempo pero que sus padres lo controlen. Si el padre no crea la atmósfera, el niño tiende a dejarse llevar por lo que siente que es normal, sin saberlo, dirigiéndose hacia las rocas.
Para muchos, ser padre se había convertido en una tarea abrumadora. De hecho, algunos hombres tuvieron que abdicar de sus roles como padres para permanecer solteros. Uno debe contar el costo antes de aventurarse en la paternidad.
Valores morales
El frente de casa es el primer contacto del niño con el mundo. Es allí donde el niño recibe el primer entrenamiento. Por lo tanto, todos los padres deben darle un toque de alto vuelo asegurándose de que sus pupilos estén instruidos en la moral.
Un niño moralmente recto en esta dispensación es un activo para la sociedad. Parece que la mayoría de los padres han descuidado esta responsabilidad. Es por eso que la moral de los niños que ves en estos días se ha depreciado.
Preferimos tener niños que son acosadores y no son respetuosos con los mayores y las autoridades constituidas.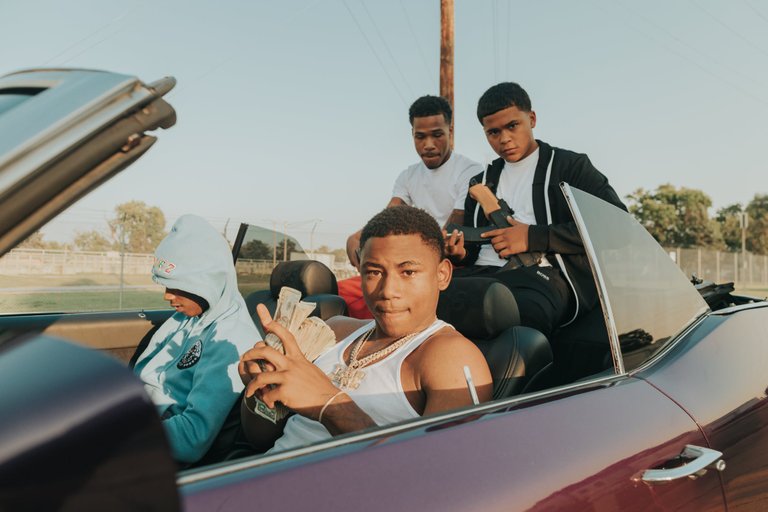 Woodysmedia
Trust Issues
The busy schedules of most parents have made it so that the children do not have access to their parents and find it difficult to share their challenges with them.
There is a need to first build a close tie with your ward before you can attract them to share their experiences with you as a parent.
This is a challenge.
When a child finds it easy to share their problems with. A stranger, then it is detrimental to the child who becomes an easy prey or victim.
My POV
Parents ought to give it their all to raise children who will create peace and tranquility in the society. This can only be made real if parents.
Any man or woman who is not ready to sacrifice time and resources should not think about parenting.
Problemas de confianza
Los horarios ocupados de la mayoría de los padres han hecho que los niños no tengan acceso a sus padres y les resulte difícil compartir sus desafíos con ellos.
Primero es necesario establecer un vínculo estrecho con su pupilo antes de poder atraerlos para que compartan sus experiencias con usted como padre.
Este es un desafío.
Cuando a un niño le resulta fácil compartir sus problemas. Un extraño, entonces, es perjudicial para el niño que se convierte en presa fácil o víctima.
Mi punto de vista
Los padres deben darlo todo para criar hijos que crearán paz y tranquilidad en la sociedad. Esto sólo se puede hacer realidad si los padres.
Cualquier hombre o mujer que no esté dispuesto a sacrificar tiempo y recursos no debería pensar en la crianza de los hijos.
---
---