Not Leaving the Cent Token Behind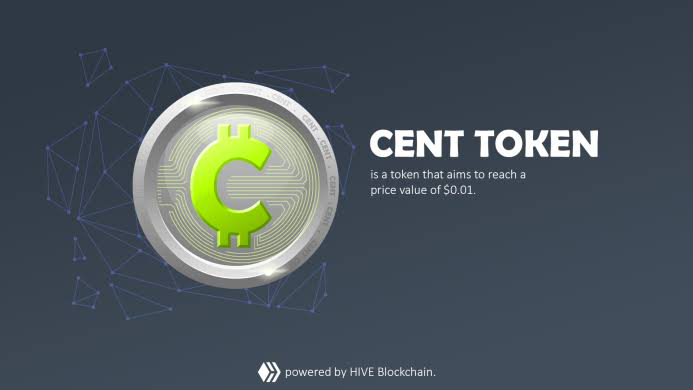 source
It's your friend in the building again @mrhive001 saying good morning from this part of the world and welcome to a new month.
From a wise saying "in all your getting,get wisdom". Still trying to imply this to our investment basement on hive Blockchain and directly on second layer. There are many tokens in the hive Blockchain of which one can pick any which is of interest and then explore more on it by having to be in acquisition to it.
The cent Token not withstanding what the market terrain is saying because of the volatility of the crypto market and coins at large, on the process of bagging, it should be of interest on not to leave the cent Token Behind. So in all getting,the cent Token should be included.
Why the Cent Token should be Included
Of a truth for now,the nature of crypto market is such that is unpredictable to some extent due to it's volatile nature. But not that some sorts of informations are not needed to back the pre expose and predetermined target. If claims are to be made about a particular coin then based on the target to be reached then it should be on a strong convictions based on laid down foundation respective to such token.
As cent being one of great coins on hive Blockchain has its value intact still notwithstanding what the market is saying about it. Bagging of cent Token to a great extent and using it for curation brings back or even more of the already lost portions of the token because of the dip season.
Now it seems like most of the tokens have lost their stand and the price tags In respective wallets has reduced,it also signifies to what extent the foundation of coins are, and if any is been proven strong then should be hold still for example @cent token.
Bagging of cent Token even at this dip is one of the strongest and happiest investment.
---
---